How To Print Reports in FreshBooks
We're pleased to present this tutorial in FreshBooks, our pick for one of the best QuickBooks alternatives. In this fifth and final lesson of our free FreshBooks tutorials, we're going to cover how to generate, print, and export reports in FreshBooks as well as how to set basic reporting options.
You'll benefit most from this tutorial by following along in your own FreshBooks account. You can try FreshBooks for free or receive 60% off for six months.
Step 1: Access the Reports Section
To navigate to the Reports section, click on Reports on the left menu bar. This will take you to a screen that shows all available reports.
Step 2: Choose From the Available Reports
FreshBooks reports are useful for tax reporting and providing data for making business-related decisions. There are 19 reports available―seen in the image below―and they can each be customized to suit your needs.
To view a report, you just need to click on the report that you want, and FreshBooks will generate it for you automatically.
Here's a summary of a few of the most popular reports:
Accounts Aging: The Accounts Aging report shows you which clients are taking a long time to pay their invoices by displaying all outstanding and overdue invoices in one place for your review.
Accounts Payable (A/P) Aging: The A/P Aging report shows you which vendors have outstanding bills that need to be paid. Like the Accounts Aging report, bills are grouped by outstanding (past the bill issue date) and overdue (past the due date) in 30-day intervals.
Profit & Loss (P&L): Also referred to as an Income Statement, this report shows your net profit by subtracting your total expenses from your total income over a specific period of time. The P&L report helps determine what you owe in taxes and if you're making more money than you're spending.
Balance Sheet: The Balance Sheet is a snapshot of your company's financial position on a given day, usually calculated at the end of the quarter or year. It's useful in summarizing your company's assets, liabilities, and owner's equity.
Revenue by Client: This report gives you a breakdown of revenue, including sales taxes, earned for each client that you have invoiced.
Sales Tax Summary: The Sales Tax Summary report helps determine how much you owe the government by breaking down the value of the sales tax you have collected, along with how much you have paid on expenses.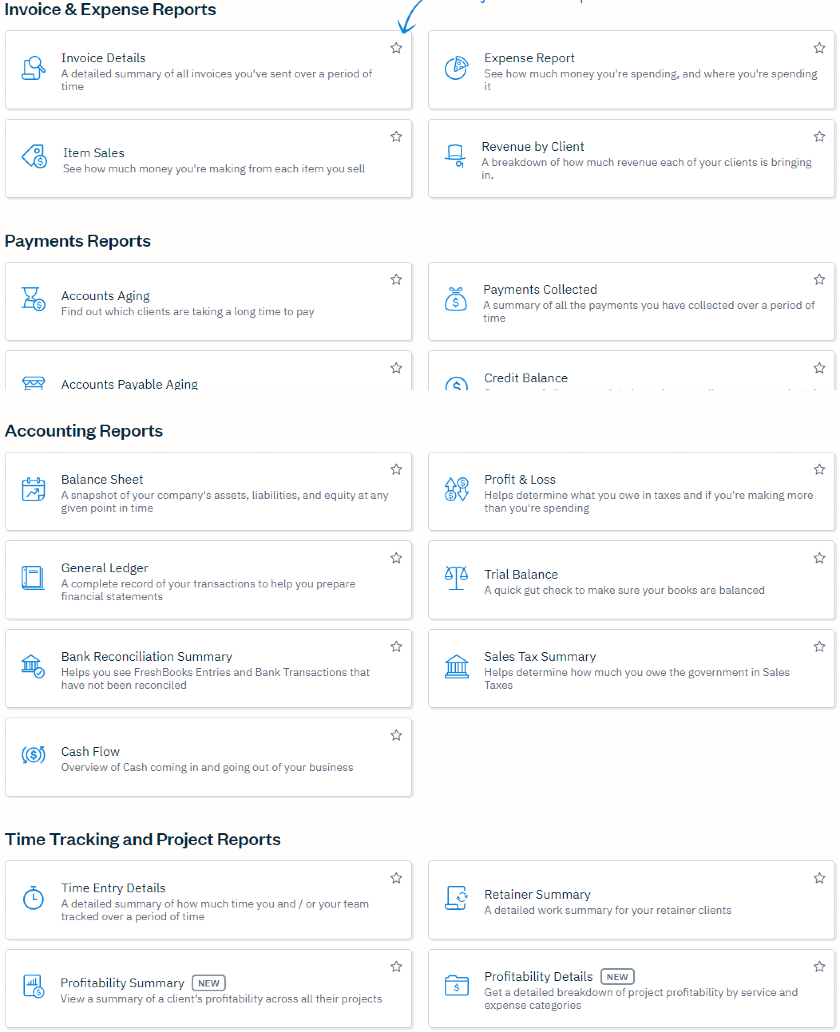 ---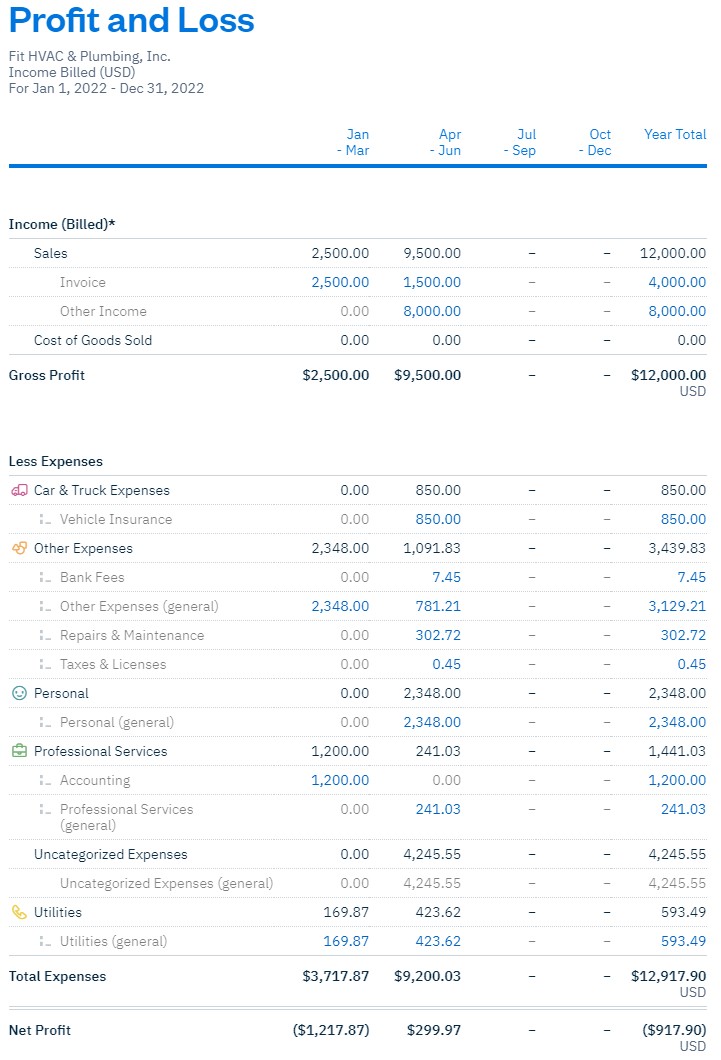 ---
Step 3: Set the Basic Report Options
To the right of any report, you'll see a Settings section. Selecting this will allow you to set basic report options. These options vary by report and, as in the example below, can include a date range and currency. If appropriate, you can also indicate whether the report should be generated on an accrual or cash basis. Be sure to click on the Apply button to update the report with this data. Click on Reset all to restore the original report settings.
Step 4: Print or Export the Reports
It's easy to print reports and export them to Excel. You can do this by selecting the More Actions button above your report and following the steps below.
Print Reports
Click on Print.
From the printer dialog box, you can choose a printer or save it as a PDF.
Export Reports
Click on Export for Excel.
A CSV file will download automatically to your computer that you can open in Excel.
Bottom Line
You have now learned how to print reports in FreshBooks. This concludes our series of FreshBooks tutorials. We hope that you have found this information helpful and encourage you to revisit these tutorials as questions arise while using FreshBooks.