QuickBooks Premier Manufacturing and Wholesale Review for 2023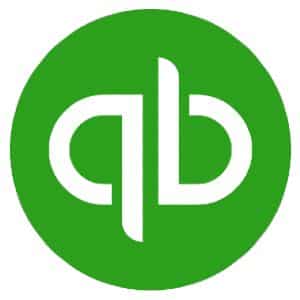 Quickbooks Premier Manufacturing and Wholesale Edition is an industry-specific version of QuickBooks Desktop Premier. It's designed specifically for manufacturers, wholesalers, and distributors needing a single platform to manage their inventory, sales order accomplishment, and manufacturing process. Pricing starts at $799 per year for one user.

What We Like
Create invoices from sales orders
Transfer cost and quantity from raw materials to manufactured products automatically
Track cost of goods sold (COGS) using the average cost method
Manage inventory and manufactured products better with in-depth units available information
What's Missing
First-in, first-out (FIFO) accounting for inventory cost requires a third-party add-on
Can't track inventory across multiple locations and the weight of inventory for shipping
Expensive for more than one user
More difficult to share with an off-site accountant compared to cloud-based programs
Visit QuickBooks Desktop Premier
Use Cases
Businesses that need an accurate count of inventory available: You can track inventory on hand and inventory assigned to sales orders, reserved for assemblies, and on purchase orders (POs).
Manufacturers with complex assemblies: You can define the amounts of materials, inventory, and labor needed for a particular assembly. Those costs are transferred to the assembled product automatically each time an assembly is completed.
Businesses with special pricing rules: Prices can be customized by customer, customer type, or assigned to individual sales.
Businesses that need detailed sales reports: Sales can be broken down by sales representative, product, product type, customer, and customer type.
Business owners who want to manage their own books: Compared to cloud-based software, it's hard to share your books with an external accountant when you need help. You might want to consider a cloud-based alternative like QuickBooks Online, which allows you to share files online. To help you decide between a cloud- or desktop-based solution, read our QuickBooks Online vs QuickBooks Desktop comparison.
Companies with many accounting users: Premier is limited to five users. If you have many accounting users, you should consider Xero, which also has excellent inventory but allows an unlimited number of users.
Businesses that need FIFO or last-in, first-out (LIFO) inventory costing: Your only option for determining COGS) is the average cost method. If your business needs advanced cost tracking with FIFO or LIFO, we recommend QuickBooks Enterprise.
Are you looking for something different? Explore other comprehensive accounting software for business owners in our guide to the best small business accounting software.
QuickBooks Premier Manufacturing and Wholesale Deciding Factors
Supported Business Types

Small and medium-sized manufacturers and wholesalers with an experienced bookkeeper

Pricing

$799 per year for one user to $1,999 per year for five users

Money-back guarantee

60 days from the purchase date

Standout Features

Create inventory assembly for manufactured products
Set custom pricing for different customers, such as discounted pricing for family and friends or high-volume customers
Create reports useful for manufacturing businesses, like profitability by product and sales by class and item type
Track POs and sales orders

Customer Support

Phone support (submit a request and they'll call you), live chat, chatbot, and online self-help resources
QuickBooks Premier Manufacturing and Wholesale New Features for 2023
Inventory categorization: QuickBooks Premier 2023 lets you classify your inventory by groups or categories, which can help you find the products you need easily.
Cash Flow Hub: This allows you to generate cash flow forecasts, track working capital key performance indicators (KPIs), and monitor the cash conversion cycle. It uses your bank accounts and relevant bank activity to help you predict your cash flow, helping you make detailed action plans.
Contactless payments: This lets you accept digital payments from a single card reader, and the payments will be entered into QuickBooks automatically. You can use Apple Pay, Google Pay, EMV chips, and credit and debit card payments.
Batch payment reminders: You can send multiple reminders in one go to customers who are behind on their payments.
| | | |
| --- | --- | --- |
| | | |
| Best for: Business owners who manage their own books | Best for: Companies with many accounting users | Best for: Businesses that need FIFO inventory accounting |
| Starts at: $30 per month | Starts at: $12 per month | Starts at: $1,740 per year |
| | | |
QuickBooks Premier Manufacturing and Wholesale Edition Pricing
The price of the QuickBooks Premier Manufacturing and Wholesale Edition is the same as the general edition of QuickBooks Premier, which starts at $799 per year for one user. It increases with each additional user.
$799 per year for one user
$1,099 per year for two users
$1,399 per year for three users
$1,699 per year for four users
$1,999 per year for five users
If you need over five users, then you'll need to upgrade to QuickBooks Enterprise, which accommodates up to 40 users. Read our QuickBooks Desktop comparison guide to learn more about the QuickBooks Desktop products.
Fit Small Business Case Study
Our case study aims to evaluate the accounting software we review on a deeper level, allowing us to create a more detailed analysis. Each software is analyzed and rated based on a set of parameters relevant to accounting—including bank reconciliation, accounts payable and accounts receivable, and inventory accounting.
QuickBooks Premier Manufacturing and Wholesale Edition has the same basic accounting features as the general edition of QuickBooks Premier. For a detailed analysis of our QuickBooks Premier case study, please read our QuickBooks Desktop Premier review. The scores are summarized in the table below.
| Categories | Score (Out of 5) |
| --- | --- |
| Pricing | 1.00 |
| General Features | 4.50 |
| Accounts Payable (A/P) | 4.80 |
| Accounts Receivable (A/R) | 4.80 |
| Banking & Cash Management | 5.00 |
| Project Accounting | 5.00 |
| Sales Income Tax | 4.00 |
| Inventory | 5.00 |
| Reporting | 4.80 |
| Ease of Use | 3.90 |
| Mobile App | 0.50 |
| User Ratings | 4.30 |
| Overall Score | 4.10 |
QuickBooks Premier Manufacturing and Wholesale Edition Features
Please read our QuickBooks Desktop Premier review for an analysis of its general accounting features. Note that QuickBooks Premier Manufacturing and Wholesale Edition offers industry-specific tools—such as a bill of material (BOM) cost tracking, PO and sale order management, and custom pricing.
When setting up an inventory item, you can choose the type of item you want to create, whether it's an inventory part, noninventory part, or assembly. The item will track the average cost per unit to be used if the item is either sold or consumed in an inventory assembly. You can also designate a default sales price. The item screen allows you to designate a reorder point and provides information about units on hand, POs, and sales orders.
---
Manufacturing companies usually need to use and track inventory and supplies to build a product. QuickBooks Premier Manufacturing and Wholesale lets you track the BOM cost of each product, including the labor, overhead, and costs of subassemblies. When it detects a change in the cost of a specific part or component, it will update the labor and material costs automatically, eliminating the need for manual data entry.
As part of the inventory assembly item, you specify a BOM showing the exact items, including labor, and quantities that go into the manufactured product. The BOM will provide a total cost for manufacturing the product.
---
You can specify the number of products to manufacture in the Build Assembly screen, and the program will remove the items on the bill of materials automatically from their respective inventory counts and add them to the manufactured products inventory. The screen also provides helpful information, such as the quantity available for all needed items and the maximum number of products you can manufacture based on the inventory availability.
---
PO tracking is important for manufacturing businesses as it helps them simplify the purchase of products and materials needed for their production. The PO form in QuickBooks Desktop tells your vendors what products or items you want to order from them. You can then track your orders and know how much you have to pay for them.
---
As orders are received, you can create sales orders that will remove inventory items from the quantity available so that you know when to reorder or increase the production of manufactured products. Using the Sales Order feature, you can create pick lists, shipping labels, packing slips, and invoices.
---
When orders are fulfilled, an invoice can be generated from the sales order and either printed or emailed to the customer. You can create an invoice directly from the sales order item by clicking on the Create Invoice button at the top of the sales order form.
---
You can create customized pricing for different customers. For example, you might charge high-volume customers a lower rate on particular products or orders. You can create either a custom price level that specifies a special price item-by-item or a pricing rule that adjusts the default price by a specified percentage.
If you wish to give your customer a discount, you can apply a custom discount to your sales order or invoice. To do this, click on the Item List and select New. Click on the Type menu, choose Discount, and specify the discount amount you want to give to your customer.
---
In addition to the standard powerful reports that can be generated by the general business edition of QuickBooks Premier, QuickBooks Premier Manufacturing and Wholesale has some industry-specific reports, including:
Sales by rep detail: This will show a list of invoices by sales representative for the specified period, which may be useful when determining compensation or bonuses.
Sales by customer type: You can create custom classifications for your customers. For instance, you might separate your customer into homebuilders, end users, and retailers. This report will allow you to see total sales separated by the customer classifications.
Profitability by product: This provides the actual revenue and cost for the period, separated by each product sold. You can use this to identify profitable products and which product areas need changes.
---
Customer Service & Ease of Use
Since it's desktop-based software, it isn't as easy to use as cloud-based programs. However, after you learn where features are located, you'll find the platform easy to navigate. For instance, from the Manufacturing and Wholesale menu, you can access a wide range of functions to help you complete transactions easily, such as receiving payments, making deposits, and creating sales orders, estimates, and invoices.
QuickBooks Premier is a very comprehensive and powerful program, so you need to devote time to fully learn how to use its features. You can seek help through its in-software help center, live chat, knowledge base of guides, and getting started information, blogs, and community forum. You can talk to a live agent over the phone after you submit a call request.
Frequently Asked Questions (FAQs)
Is QuickBooks Premier Manufacturing and Wholesale right for me?
If you're a manufacturing company needing to track the cost of parts and combine these costs into an assembled product, then it's right for you.
Can I use QuickBooks Premier Manufacturing and Wholesale to track inventory by location and bin?
No, you can't. If you need location and bin tracking, you'll need to upgrade to QuickBooks Enterprise.
Bottom Line
QuickBooks Premier Manufacturing and Wholesale is a powerful industry-specific version of QuickBooks Premier. In addition to all the bookkeeping features of Premier, it allows you to better control inventory and provides more flexibility to customize pricing. While it's great desktop software, it's complicated and will require a dedicated and experienced bookkeeper to harness its power.