Remote.com Review: Is It Right for Your Business?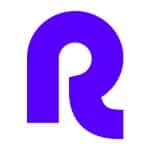 What We Recommend Remote For
Remote aims to help businesses manage the complexities of hiring and paying international workers. As an EoR, it handles your essential global HR needs—from managing paid time off (PTO) and local employment taxes to ensuring you stay compliant with the statutory benefits requirements and tax regulations of more than 170 countries. Remote also administers and offers benefits plans to your international staff so you don't have to handle this yourself. And if you have global contractors, it can onboard and process payments for these workers at no cost.
Overall, Remote is best for:
Businesses needing to pay international employees: Remote is one of our recommended international payroll services because, aside from its EoR service, it also has a standalone global payroll solution that streamlines your employee payment processes. In addition to managing local employment taxes and processing payroll in multiple local currencies, it comes with automated payments and built-in compliance tools.
Employers with plans to expand globally or have employees spread across countries they don't have business entities in: Remote's EoR service makes it easy for you to hire, onboard, offer benefits, and pay local employees without setting up business entities in locations outside your home country. This is made possible through its network of fully owned local entities, enabling Remote to assume the legal responsibilities of an employer and managing essential HR processes for you.
Companies that hire refugees: If your business wants to support refugees to get back on their feet, Remote can help you hire qualified refugee talents—provided they are legally allowed to work in the country where Remote's services are available. As of this writing, the provider is even offering its EoR solution for free to those hiring refugees.
Global employers looking for low-cost international contractor payroll services: Remote, which is included in our list of best contractor payroll solutions, has a contractor management module that lets you onboard and pay US-based and global contractors in their local currencies. While this module is free, Remote will charge a 3% service fee if you choose to process contractor payouts via credit card.
Global companies that want robust invention rights and intellectual property (IP) protection: While some global employment providers may not offer in-house IP protection tools, all of Remote's fully owned local entities are covered by its IP Guard solution. Designed to prevent IP risks, it helps ensure you retain ownership over your trademarks, copyrights, and patents. Remote also monitors IP laws and has a team of international legal professionals who provide expert advice on how to protect your IP.
When Remote Would Not Be a Good Fit
Companies that don't have international business expansion plans: Remote's solutions and services are designed to handle global hiring and payroll. Its tools may be more than you need, especially if you're not looking at expanding your business in countries outside of the US. For those with US-based workers needing payroll and HR tools, read our best HR payroll software guide to find a more suitable option.
Employers needing 1099 year-end reporting: Remote's contractor management module may be free-to-use and includes pay processing tools, but it only generates 1099 tax forms. If you're hiring primarily US-based contractors and need year-end 1099 filings, we recommend Gusto. It handles year-end tax reporting for contract workers and has a budget-friendly contractor-only payroll plan that costs $6 per contractor monthly.
Global businesses looking for transparent pricing: Remote's pricing for some of its solutions (like its Global Payroll and Remote Enterprise options) isn't published on its website. If you need transparent pricing, consider Papaya Global as it lists its fees online—plus, it offers a payroll solution that's affordably priced (monthly fees range from $20–$100 per employee).
Looking for something else? If you only need online tools to pay US-based employees, check out our list of best payroll services.
Remote Overview
PROS

CONS

Free contractor management tools
Pricing isn't all transparent
Offers discounts and special plans for startups, nonprofit organizations, and businesses hiring refugees
Dedicated support team available only in the Remote Enterprise solution
Can serve as an EoR
Customer support via email only
Available in 170+ countries
Lacks time tracking functionalities
Remote Pricing
Remote has a free-to-use Contractor Management solution for onboarding and paying international contractors. It also offers a Global Payroll module (custom-priced) and an EoR option (monthly fees range from $349–$699 per employee) with hiring, payroll, benefits, and compliance functionalities. For those needing customized solutions, its Remote Enterprise package is a great option as it has all of its HR and payroll features plus custom reports and system integrations, dedicated support, and quarterly consultations with its team of HR, tax, benefits, legal, and immigration experts.
| | Contractor Management | Global Payroll | EoR | Remote Enterprise |
| --- | --- | --- | --- | --- |
| Monthly Pricing | $0* | Call Remote for quote | Ranges from $349–$699 per employee, if billed monthly** | Call Remote for quote |
| Unlimited Admin Seats | ✓ | ✓ | ✓ | ✓ |
| Legal Compliance Management | ✓ | ✓ | ✓ | ✓ |
| IP and Invention Rights Protection | ✓ | ✓ | ✓ | ✓ |
| Benefits Management and Administration | ✕ | ✕ | ✓ | Customizable |
| Payments to Tax Authorities and Insurance Providers | ✕ | ✓ | ✓ | ✓ |
| Annual Statutory Employer Reports | ✕ | ✓ | ✓ | ✓ |
| Custom Reports and System Integrations | ✕ | ✕ | ✕ | ✓ |
| Quarterly Consults With Remote's Team of Experts*** | ✕ | ✕ | ✕ | ✓ |
| 24/5 Customer Support | ✓ | ✓ | ✓ | Dedicated support |
*Remote charges a 3% service fee if you pay contractor salaries via credit card.
**Pricing varies depending on the location or country. An annual-billed option is also available and comes with lower rates.
***Consists of HR, legal, benefits, tax, and immigration professionals.
When we tried to request pricing details for its Global Payroll and Remote Enterprise solutions, the representative we spoke with said that the monthly fees for these two options depend on how many and which countries you require services in. Note that its EoR services also follow a similar pricing scheme, wherein it charges different rates depending on the country selection.
Remote's EoR Services
Canada, UK, and Ireland
$349 per employee, per month (if billed monthly)
$299 per employee, per month (if billed annually)
All other countries
$699 per employee, per month (if billed monthly)
$599 per employee, per month (if billed annually)
Remote also offers promotions from time to time. As of this writing, it provides free EoR services to companies hiring refugees and special packages for startups and social purpose organizations (with up to 10 employees).
Companies that hire refugees: Remote will act as an EoR for your refugee talents at no cost
Qualified startups that have raised pre-seed, seed, or Series A funding from venture capital firms: First employee free for 12 months; two months free for additional employees onboarded during the first year with Remote; free contractor management
Qualified registered nonprofit, charity, trust, social enterprise, and benefit corporations that aim to make a positive difference for social impact: 25% off EoR services for up to 10 employees; first employee free for 12 months; free contractor management for up to 10 contractors
Paying Remote's management fees annually is more cost-efficient because you get slightly lower rates compared to paying on a month-to-month basis. However, you have to pay in a lump sum. And in case there are employee terminations before the 12-month billing cycle ends, Remote won't refund the unused management fees. It also doesn't prorate monthly fees even if your staff's contract is terminated before the end of the month.
Remote bills you the actual payroll costs (such as salaries, social security, and benefits contributions), plus the applicable management fees for either its EoR, Global Payroll, or Remote Enterprise solutions. If you're using its free-to-use contractor management module, Remote will only bill you for the actual salaries paid out to your global contract staff. However, there will be a 3% service fee if you opt to process salary payments via credit card. There are no add-on charges for payments made via bank transfers, ACH/SEPA direct debits, and debit cards.
Remote can also send billing statements that reflect your selected currency. As of this writing, Remote bills its clients in 12 currencies:
Australian dollar
British pound sterling
Canadian dollar
Danish krone
Euro
Japanese yen
New Zealand dollar
Norwegian krone
Singapore dollar
Swedish krona
Swiss franc
United States dollar
While you can change this at any time, you have to reach out to your account manager or send an email to help@remote.com. Note that this change requires updating your service agreement with the provider.
Remote Features
Companies with global distributed teams will find Remote's solutions and services helpful and convenient to use. While the first part of this Remote.com reviews article already mentioned some of what it can offer, let's look more closely at its essential features to help determine if it's right for your business.
Hiring & Onboarding
As an EoR, Remote can help find and hire qualified candidates for you in countries where it has local entities. These countries include Australia, Canada, France, Germany, Hong Kong, India, Ireland, Mexico, New Zealand, Singapore, the UK, and the US.
Onboarding tools for both employees and contractors are also part of Remote's services, which include sending your new hires their employment contracts and conducting right-to-work and/or medical checks (if required by local labor regulations). It also removes the burden of having to manage employee onboarding yourself since Remote assigns each worker with a dedicated specialist who will guide them through the process and answer questions about their contract and new hire requirements.
---
PTO Requests
Employees can file PTO requests directly from Remote's platform, and the approved transactions will automatically be deducted from your staff's PTO credits at the end of the month. The system also sends email notifications of approved PTOs, although employees can check the details of their paid and unpaid leaves (if any) either online or via their electronic payslips.
---
Payroll
Remote manages payroll and country-specific employment taxes through its network of local entities. It can handle bonus and incentive payments for international staff and even supports the Dutch 30% ruling, wherein qualified highly skilled migrants who moved to the Netherlands for specific jobs get tax-free allowances equal to a maximum of 30% of their gross salary.
Remote also follows a payroll cut-off timeline that's due every 10th of the month. This means that you have to input bonus, commission, incentive, and expense reimbursement details into its platform before the cut-off date so these can be processed. In case you miss the deadline and don't want to wait for the next payout schedule, Remote can run off-cycle payroll for an additional fee.
Depending on whether you pay employees monthly or bimonthly, salaries are remitted to their accounts and in their local currencies through bank transfers (via SEPA and ACH if the local currency is Euro and US dollar, respectively). If local bank transfers in the employee's local currency aren't available, Remote will send the payments via international wire transfer. Note that processing timelines vary depending on the payment method used, although this typically takes around two to nine business days.
---
Benefits
Your global staff are provided access to competitive benefits packages available in their country. Here are some of the benefits that Remote offers (options may vary by country):
Health care insurance
Dental and vision
Travel insurance
Pension scheme
Stipends and allowances
Stock options
Remote will also manage the benefits plans and ensure that full-time employees are covered by country-specific Social Security programs. Its services include helping you handle the complexities of statutory benefits so that the correct coverage is provided to your staff based on the country's regulations.
---
IP Protection
Remote offers comprehensive IP and invention rights protection via its Remote IP Guard solution. It covers various industries (such as finance, manufacturing, technology, and energy) and uses a secure two-step process to transfer to you IPs of work products created by your international employees. Further, Remote offers the expertise of international legal professionals to ensure that your IP is protected.
---
Contractor Management
In addition to contractor hiring and onboarding tools, Remote provides customizable contract templates to help protect your business against potential employment misclassification issues and legal claims. These documents have also been localized to meet the labor laws of 17 countries (as of this writing):
Australia
Brazil
Canada
Egypt
France
Germany
India
Ireland
Italy
New Zealand
Philippines
Portugal
Singapore
Spain
Ukraine
United Kingdom
United States
Understanding the country-specific rulings for employing contractors can be challenging, but Remote makes it easy to comprehend with its helpful online guides. Created by its in-house legal experts, these resources not only detail the relevant laws but can help save you money from having to hire an external legal counsel to review contractor contracts.
---
Contractor Payments
Remote offers invoicing tools so your contractors can create and send invoices directly from its platform. This is ideal for businesses with long-term contractor contracts as it allows you to review, approve, and pay invoices online. You can even set up automatic invoice approvals and payments in Remote—provided the payments are made via direct debit and credit cards (note that credit card transactions have a 3% service fee).
Aside from debit/credit cards, payments can be made via ACH and SEPA transfers. If your contractor's local currency is different from the currency that Remote bills you with, the provider will use TransferWise to pay contractors. Note that transfer fees or exchange rate differences (if applicable) will be shouldered by your contract workers. If you want to cover these costs, you can add a small buffer amount to your contractor payments.
For those with US-based contractors, Remote generates year-end tax forms but doesn't offer 1099 filing services. Contractor payslips are also not available mainly because payments for these workers are made through Remote's invoicing tool and not its payroll solution.
---
Third-party Software Integrations
Remote connects with Greenhouse and BambooHR (as of this writing) and offers application programming interface (API) access that allows you to integrate its platform with popular HR, benefits, legal, applicant tracking, and payroll systems.
---
Remote Ease of Use
User-friendly interface
Dedicated onboarding specialist for each new hire
Legal compliance tools
Fully-owned local entities in 170+ countries
24/5 email support
Access to dedicated support team (for the Remote Enterprise option)
Online guides and how-to articles
Customizable and localized contractor contracts
Remote takes the stress away from hiring, onboarding, and paying both international employees and contractors. Unlike similar global payroll and EoR service providers that have third-party partners in the countries that it services, Remote fully owns the local legal entities in covered countries, so you're assured of getting solid HR/payroll services and comprehensive IP protection. It even assigns each of your new hires with a dedicated onboarding specialist who can answer their contract and/or onboarding-related questions.
Its interface is also simple to learn and use, with built-in legal compliance tools that include localized contractor contracts that you can easily customize. While it lacks phone support, it offers 24/5 assistance via email and access to a dedicated support team—provided you're on its Remote Enterprise plan. Its online help center is also full of how-to guides that cover a wide range of topics—from new hire onboarding to payroll and contractor management.
What Users Think About Remote
| Users Like | Users Don't Like |
| --- | --- |
| Easy to use | Lacks 24/7 chat support |
| Reasonable pricing with discounts for startups | Onboarding module doesn't have automatic alerts that notify users if onboarding emails have been sent to new hires |
| Good customer support | Payment details per region are difficult to navigate to |
There aren't a lot of Remote company reviews on popular third-party sites like G2, Capterra, and Trustpilot but most are positive. Users said that it has a straightforward interface with tools that are easy to learn. They also commended its helpful and responsive support team. On the other hand, a few reviewers complained about the lack of chat support, alerts to show onboarding progress, and per-region payment details that are easily accessible on its platform.
At the time of publication, Remote.com reviews earned the following user ratings:
Top Remote Alternatives
Best for: Small international businesses

Best for: Tech-heavy businesses needing IT and global payroll tools

Best for: Large companies or those already using ADP products

Base monthly fee from: $20 per employee

Base monthly fee from: $18 per employee

(includes payroll add-on)

Base monthly fee from: Custom-priced
If you can't decide which payroll software to pick, check out our guide to choosing the right payroll solution.
Bottom Line
Hiring and paying international employees can be challenging because each country has different labor regulations, statutory benefits, and local tax employment laws. Remote takes away the stress and burden of handling these complex HR, benefits, and payroll processes yourself. As an EoR, it can help you manage the entire employee lifecycle of your global staff while keeping you compliant with local laws and tax rulings in over 170 countries. What's more, you can use its contractor payment and management solutions at no cost. Sign up for a Remote plan today.