Keeping up with payroll laws in multiple countries can get complex. International payroll services have in-country experts and software to ensure compliance, so you can run your payroll confidently, assure your people get paid, and your business stays on the right side of the law. We ranked seven of the best global payroll services, plus four alternatives if you just need to send employee payments internationally.
Top Global Payroll Software
| Payroll Provider | Best for |
| --- | --- |
| | (Best Overall) Best for small businesses with foreign employees in any of 45 countries |
| | Businesses that prefer to do payroll in-house but want to outsource foreign payroll temporarily or permanently |
| | Small businesses looking for a software solution that guarantees compliance with payroll laws |
| | Companies that would rather outsource their payroll work instead of doing it in-house |
| | Small businesses who want to run their international payrolls in-house and need both software and support |
| | Businesses with over 100 employees or who are growing to that size and have foreign workers |
| | Large international businesses needing payroll for over 1,000 employees in multiple countries |
How We Evaluated the Best Contractor Payroll Services
All of the international payroll services we considered employ in-area experts who understand the local laws for payroll and HR.
To determine the best, we considered:
The breadth of experience and services offered
Services and support provided to the employees and employer
User comments about their experiences.
We considered a wide range of services, from those that provide businesses tools and assistance to do their own global payroll to those that will handle the entire process. Overall, we found SAP SuccessFactors to be the best global payroll service. While it only works in 45 countries to date, it is priced well for small businesses and has readily available training and help resources.
SAP SuccessFactors: Best Overall Global Payroll Service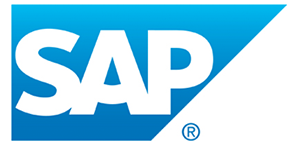 SAP SuccessFactors offers a customizable and intuitive payroll solution that provides payroll and tax compliance for over 45 countries. It can work as part of SAP's overall HCM system or will integrate with other solutions. Starting at $6.59 per user per month, it's one of the most affordable payroll systems we reviewed.

| SAP Strengths | SAP Weaknesses |
| --- | --- |
| Proactive payroll alerting and insights | Only available in 45+ countries |
| Can program garnishments and benefits | Interface not as user-friendly as other platforms |
SAP Plans and Pricing
SAP's SuccessFactors Employee Central Payroll begins at $6.59 per user, per month. You'll have to call for a specific quote that fits your company's needs.
SAP Features
Number of Countries Served: 45+.
Automation: Built-in payroll wizards, intelligent services, inline comments, flexible workflows.
Global pay runs: In addition to scheduled salary payouts, you can run retro and off-cycle payrolls. Standardize processes across the company.
Employee portal: 3.5 stars (Android), 4.2 stars (iOS). View pay statements, plus see employee profiles, contact employees, peruse the company organization chart, sign up for courses, see time off balance.
HR features: Integrates with SAP human capital management (HCM) software or third-party HR software.
International taxes and reporting: Localized compliances kept current by a staff of 1,300 for correct tax reporting.
Customer service: In-person or online training, plus a plethora of YouTube videos from third-party sources.
Customer reviews: 3.8 stars. Customers appreciated the centralization and scope of the software but mentioned that the interface felt outdated and not as intuitive as other programs.
Papaya: Best Contractor Payroll Service for Businesses Expanding Into New Countries


Papaya can manage your entire payroll process, but it also offers two options that let you handle it in-house. You can hire its team as employees-of-record (EOR) to take care of payroll and workforce management, or you can hire them on a part-time, contract basis. This makes Papaya a great choice for businesses that may prefer to handle their own payroll but are expanding into new countries or want help with their foreign workforces.

| Papaya Strengths | Papaya Weaknesses |
| --- | --- |
| Service includes obtaining work permits for immigrating workers in the short or long term and for families | Global EOR and Contractor Plans do not handle third-party payments, such as for taxes |
| Provides tax filing assistance | No check printing or mailing capabilities |
Papaya Plans and Pricing
Papaya's plans run from $20 to $1,000 per employee, per month, depending on the depth of service you need. Each plan has a range that varies by the number of employees and countries needed. Call for an exact quote and demo.

| Features | Payroll plan | Global EOR plan | Contractor Management and IC Compliance |
| --- | --- | --- | --- |
| Monthly Price (USD) | $20-$100/employee, per month | $770-$1,000/employee per month | $50-$100/employee, per month |
| Plan Comparison | Manages entire payroll process; provides HR support, tax filing assistance, customized ledger. | Papaya's in-country partners serve as employers of record and assume responsibility for payroll, workforce management, benefits, compliance, and more. Tax filing assistance excluded. | Outsource specific services to a domestic or foreign contractor. Good for periods of rapid employment growth or to reduce labor costs; Tax filing assistance excluded. |
Papaya Features
Number of Countries Served: 100+.
Automation: The software checks for compliance, tracks workforce costs, and keeps employee information synced and updated in a standardized format to meet the needs of each country.
Global pay runs: Pay runs are in local currency and language. Data is consolidated into a single report.
Employee portal: No mobile app. The online portal includes reporting time and attendance, accessing payslips, and completing onboarding tasks.
HR features: Papaya includes benefits management and ongoing HR support or can integrate with other HR programs.
International taxes and reporting: Does tax calculations but may not make the payments; payroll reports are consolidated rather than separate by country.
Customer service: Online user guides; customer support is available in EMEA Sunday through Thursday 9 a.m. to 6 p.m., GMT+2, and in the Americas Monday through Friday 9 a.m. to 5 p.m. GMT-5.
Customer reviews: Users who reviewed Papaya on Capterra give it 4.8 stars. They appreciated having all the information in a single, intuitive interface as well as the customer service.
BlueMarble Global Payroll: Best Global Payroll Software for Small Businesses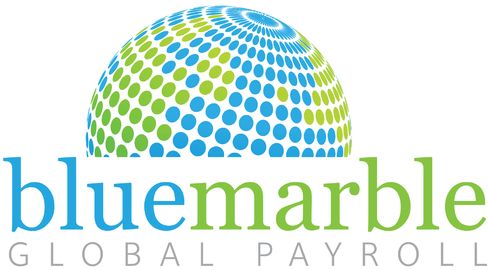 BlueMarble Global Payroll is a US-based business with contacts to payroll experts in other countries. It focuses on small businesses and is primarily a payroll software solution with customer support as opposed to a full outsourced service. It offers additional programs for HR, time and attendance, and global consulting.

| BlueMarble Strengths | BlueMarble Weaknesses |
| --- | --- |
| Focus on international small businesses | Reports are basic and not as useful as those of other services reviewed |
| Treasury management helps you access lower exchange rates | HR and other tools are separate functions |
| Calendar wizard organizes payroll tasks | No mobile app for employees |
BlueMarble Plans and Pricing
BlueMarble does not list its prices online. You must call for a quote. The representative we spoke with indicated there are no product plans; every plan is customized.
The more employees you have, the lower cost per employee you'll have to pay. How often you need to pay the employee also matters; semimonthly will cost more than monthly. Also, if you're just trying to break into a new market and don't have any presence or bank account in the area, expect to pay more.
BlueMarble Global Features
Number of Countries Served: 145+.
Automation: Currency converted to the best exchange rate; compliances are built into the software.
Global pay runs: Process global payrolls anytime from any location; a multinational payroll calendar keeps you organized.
Employee portal: The payroll solution does not have an employee portal, but the time and attendance portion lets employees clock in and out, view attendance, and receive messages.
HR features: Available through an additional module or through integration with third-party software.
International taxes and reporting: Local experts ensure compliance. Its accounting services offer tax filing, audits, and other services as needed. Reports are aggregated across all locations but only show gross pay.
Customer service: You can contact customer service via chat or contact form.
Customer reviews: Around 4 stars on third-party sites, but reviews are from 2018. Users praised the customer service and ease of use but said the reports did not give them the information they needed.
FMP Global: Best Global Payroll Service for Fully Outsourcing Payroll

FMP Global partners with many popular payroll companies like Paychex to provide global payroll services. A FMP team runs your payroll to ensure compliances are met. This company works with businesses of any size, whether you have a single foreign employee or a large team in another country. It also has an international HR program.

| FMP Global Strengths | FMP Global Weaknesses |
| --- | --- |
| Partners with Paychex and Western Union | Mobile app has registration problems and only shows pay slips |
| BACS auditing and tax and social security reporting included | Outsourcing service rather than software you apply in-house |
FMP Global Plans and Pricing
Like most of the payroll services on our list, you'll need to contact FMP for a customized quote. Prices depend on the number of employees, countries where they are employed, and payroll needs. We called FMP Global and left a message but haven't yet heard back. When we do though, we'll update this section with any new information that arises.
FMP Global Features
Number of Countries Served: 135+.
Automation: Fully outsourced payroll service, with automatic notifications and compliances.
Global pay runs: Pay runs are handled by country rather than through a centralized location. Pays with wire transfers or ACH payments using real-time exchange rates.
Employee portal: Mobile: 1.8 stars (Android), 2.4 stars (iOS). Only for viewing pay slips.
HR features: FMP offers international HR in 135 countries, from recruitment and onboarding to benefits and advice on local laws.
International taxes and reporting: Tax and Social Security compliances handled with payroll. Reporting is country-specific.
Customer service: You'll get a dedicated point of contact.
Customer reviews: We did not find any customer reviews on this service, although it has won several industry awards that judged on customer satisfaction, benefits to clients, and innovation.
CloudPay: Best International Payroll Service for Running International Payroll In-House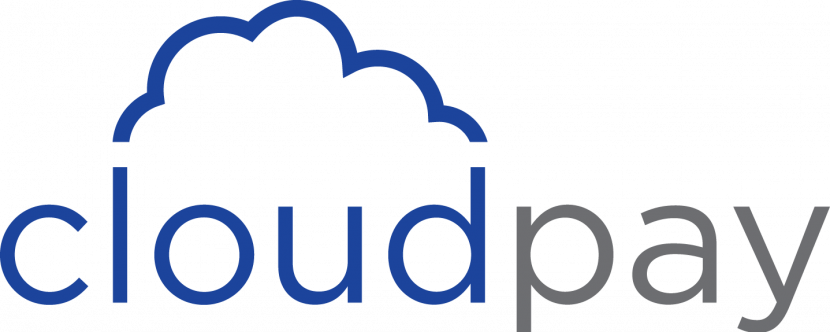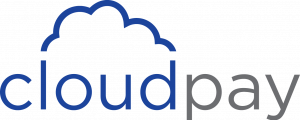 CloudPay impresses with its resources to help small businesses run their own payroll in-house using the CloudPay system. It has a step-by-step onboarding that includes testing your data, dedicated support 24/7, and a library of training videos for using the software.

| CloudPay Strengths | CloudPay Weaknesses |
| --- | --- |
| Multiple help features | It reports errors, but you have to fix them manually |
| Integrates with your HCM or ERP software | In-house program rather than a complete outsourced service |
CloudPay Plans and Pricing
CloudPay does not list prices online so you'll have to call for a quote. We reached out to CloudPay for specific pricing. When we get more detailed pricing information, we will update this section.
CloudPay Features
Number of Countries Served: 130+, 25+ languages.
Automation: Automatic verification of payroll data for compliance; customizable triggers for specific validations when processing payroll.
Global pay runs: The Calendar function tracks deadlines for payroll tasks by area; CloudPay integrates with your HCM software to get data for creating payroll. Runs net salary, statutory, and third-party payments.
Employee portal: Payroll does not have a mobile app. Employees can view pay slips in the HCM system or in CloudPay's ESS system.
HR features: It has only a few HR functions, all relating directly to payroll.
International taxes and reporting: Calculates taxes. Error reports classify issues from minor to critical. Analytics covers company performance indicators and your software performance compared to other CloudPay customers.
Customer service: 24/7 access to in-house payroll professionals, vetted partner network, and expert support teams, plus a library of regulatory updates and platform tutorials. You get a single POC, plus a consultant and team of experts for your country.
Customer reviews: 4 out of 5 stars; customers left comments on third-party sites saying the software is easy to use and keeps them organized.
ADP: Best Multi-Country Payroll Provider for Growing International Companies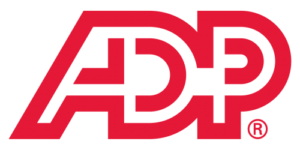 ADP is a quality payroll service, with over 70 years of experience. Its international payroll programs offer automations, multi-level payroll reporting, and built-in compliance for regulations from the national to the local level. It has an excellent employee portal. However, its size, plans, and customer base make it a better choice for companies with 100 employees or more or who are growing in size.

| ADP Strengths | ADP Weaknesses |
| --- | --- |
| Dedicated account manager | Small businesses may get lost as the focus in on bigger-paying clients |
| Built-in compliance and security; on-demand analytics | Customer service needs improvement |
ADP Plans and Pricing
You'll need to call ADP for a quote and demo of its international payroll system. We spoke with a representative and found that the service charges per employee, per pay period and may include a setup fee. Exact prices depend on the number of employees and locations but we were able to get a quote for 20 employees being paid biweekly in the Philippines. The quote was given in the Philippine peso, and we translated it to US dollars using the current exchange rate, which changes daily.
Setup fee: 5,000 PHP (currently about $100)
Semimonthly recurring fee: 6,900 PHP (currently about $138 semimonthly or $276 monthly)
It offers three plans to fit your needs.

| Plan | Best for |
| --- | --- |
| ADP Global Payroll | 1,000+ global employees (Combines GlobalView and Celero) (140+ countries) |
| ADP Celero | 50-1,000 global employees per country (140+ countries) |
| ADP GlobalView Payroll | 1,000+ global employees (42 countries) |
ADP Features
For this review, we looked at ADP Global Payroll plan.
Number of Countries Served: 140+.
Automation: Links time and attendance to payroll, checks compliances, calculates taxes.
Global pay runs: Built-in compliances and automations. View data by location, nation, or globally. Process payments by check, direct deposit, Wisely payroll card (additional program, may not be available in all countries).
Employee portal: 4.5 stars (Android), 4.7 stars (iOS). View pay and tax statements, track time and attendance, time sheet creation, contact colleagues.
HR features: ADP's HR solution integrates with its payroll program.
International taxes and reporting: Compliances from government regulations to local laws are built into the system. ADP may do quarterly as well as annual tax reporting.
Customer service: ADP has service centers around the world and in each time zone. It also assigns a dedicated account manager for a single point of contact. However, there's no online help center on the website and ADP virtual support directs you to call Customer Support.
Customer reviews: 4.2 out of 5 stars; customers find the interface easy to use and appreciate being able to access all their tools and information in one place. The biggest complaint is with customer service, with issues from long delays to rude representatives.
Oracle: Best International Payroll Service for Large, Multinational Companies

Oracle's HCM platform offers modules that let you manage global payroll and human resources. It has pre-configured solutions for 10 countries but is programmed to work with over 200 countries and jurisdictions. The global payroll module works in conjunction with the HCM and lets you manage regular and special payroll runs and set up additional rules. This is a robust system and is best suited for large companies with complex needs.

| Oracle Strengths | Oracle Weaknesses |
| --- | --- |
| Calculates bonuses and retropay solutions for adjusting payroll changes/errors | Expense and depth of tools makes it better for large corporations (1,000+ employees) |
| Modules can go beyond payroll to HR and business planning | Need more than the payroll function to get the most benefit |
Oracle Plans and Pricing
Oracle is a highly modular program, so pricing depends on your needs as well as employees and locations. You'll need to call for a quote. However, it offers some free services, plus a 30-day free trial up to $300 in credits. As we get more information on specific costs, we will update this article.
Oracle Features
Number of Countries Served: 200, dedicated modules for 10.
Automation: Adaptive intelligence helps predict employee performance and flight risk. Automated retroactive payment adjustments.
Global pay runs: Lets you input special rules and formulas and run payroll not just for regular salaries but off-cycle and special pay runs.
Employee portal: Online portal that is mobile-responsive. Employees can view pay slips and update information.
HR features: Employee engagement functions, evaluations, sourcing candidates, and more.
International taxes and reporting: Tax reporting and compliance; the payroll dashboard monitors payroll flows, activity status, errors, and alerts.
Customer service: AI-powered digital assistants can suggest next steps and recommendations. Oracle says it adds thousands of capabilities each quarter, 80% based on customer feedback. It has online training. Customers can contact support through their portal, the support directory, or by phone.
Customer reviews: 4 out of 5 stars; Users say it is robust but easy to use.
Alternatives to International Payroll Services
Not every business needs a full-service global payroll solution. If you simply want a way to get money to foreign employees or contractors, there are less expensive, basic services. Many of these charge a percentage of the money transferred. Some offer automated payments and limited payroll tools.

| Service | Transaction Cost | Countries | Features | Weaknesses |
| --- | --- | --- | --- | --- |
| | 5% when sending to another country (min $0.99USD, max $4.99USD) | 200+ | Send to multiple vendors at once; use file upload or integrate with RESTful API | Need PayPal or Venmo account to receive payments; no automation |
| | 0-1% to send by ACH Bank Debit, 3% if by credit card, 0-1% for local bank transfer | 200+ | Automate payroll; integrate with Xero or QuickBooks | Available to US businesses only |
| | none | 197 | No fees, better-than-bank exchange rates | No same or next-day delivery, min amount $150; no automation |
| | 0.33% to 3.56% | 50+ countries, 50+ currencies | Can send to recipient's bank account | May have slightly higher exchange rates |
Bottom Line
Global payroll software and services don't just make handling payroll for multiple countries easier. With experts in-area staying abreast of local regulations and laws, it saves you from making expensive errors that could harm your business. Services offered vary from payroll software programmed with the important rules to flag errors (backed by on-call experts) to fully outsourced payroll management.
Overall, we found SAP SuccessFactors the best solution for small businesses. It's affordable but offers software that handles most of your payroll needs, and has additional modules for HR and other services. It's backed by teams of experts who are on-call to answer your questions. Contact SAP today for a quote.