6 Best International Payroll Services 2022
The best international payroll services can help you take advantage of global markets and workforces by letting you process payroll for workers located in other countries. Using these services, you can be assured that your company complies with local tax and hiring laws. Some even let you pay contractors, while others offer Employer of Record (EoR) solutions—allowing them to handle your international employment needs. Most also provide or connect companies with professional employment organizations (PEOs) to hire, onboard, and manage foreign employees on-site.
In this guide, we evaluated 11 of the most popular international payroll providers, then narrowed our list down to the six best.
Best International Payroll Services Compared
International Payroll Services

Monthly Pricing

Number of Countries

Global Payroll for Employees and Contractors

Global Payroll Taxes

Benefits Packages

In-country Experts

HR Services

PEO/EoR Services

$20–$100 per employee for global payroll

160+

✔

✔

✔

✔

✔

✔

$18 per employee*

100+

Limited**

✔

Paid add-on

✖

✔

✔

Free for contractors; starts at $349 for EoR

170+

✔

✔

✔

✔

✔

✔

Call for quote

140+

✔

✔

✔

✔

✔

✔

Call for quote

187

✔

✔

✔

✔

✔

✔

Call for quote

45+

✔

✔

✔

✔

✔

✔
*Pricing is based on a quote we received and includes payroll add-on.
**Rippling's global payroll is for contractors and US-registered businesses with 50% of their workforce in the US.
Papaya Global: Best Overall International Payroll Service
Papaya Global

Overall Score:
4.49
OUT OF
5
RATING CRITERIA

Ease of Use
4.50
OUT OF
5
Expert Review
5.00
OUT OF
5
HR Features
5.00
OUT OF
5
Payroll Features
3.75
OUT OF
5
Popularity
2.50
OUT OF
5
Pricing
5.00
OUT OF
5
Reporting
5.00
OUT OF
5
What We Like
Intuitive platform
Transparent pricing
Responsive local support
Consolidated payroll reports
What's Missing
No free trial
No 24/7 support
No check mailing support
Papaya Global Pricing
Payroll Only: $20–$100 per employee monthly

Includes payroll, local tax filing assistance, and benefits management

Global EoR: $770–$1,000 per employee monthly

Payroll + workers classification and compliance checks

Contractor Management & IC Compliance: Starts at $25 per employee, per pay cycle

Payroll + workers classification, compliance checks, and contractor management
Add-on solution
Payroll Intelligence Suite: $250 per year, per location or $320 per quarter, per location

Includes access to real-time employer costs and workforce spending data
Papaya Global is a fast-growing, well-funded international payroll service that touts a 99% customer retention rate. It offers complete payroll services in over 160 countries and serves companies such as Microsoft, Toyota, Intel, and Wix.
This multicountry payroll service scored 4.49 out of 5 in our evaluation, with perfect scores in many of our criteria. Transparent pricing, solid HR features, in-country and onboarding support, and advanced reporting options contributed to its high ratings. While it also provides nearly any type of foreign payroll services your business may need, including tax filings, it didn't get a perfect score in payroll features since it lacks time tracking functionalities and a tax penalty guarantee. It also scored lower on our popularity measure because it has very few reviews (under 100) compared to Rippling's 100+ reviews.
Transparent pricing
Papaya Global is the only global payroll provider we reviewed that posts full pricing details online—though you still need to call for a precise quote. Note that Remote only lists pricing details for its EoR solution, and Rippling shows its starting price but doesn't specify for which of its several solutions. Meanwhile, the other international payroll services on our list require you to reach out to them by telephone or email to discuss pricing.
Plus, unlike the other providers in this guide, Papaya Global offers a 60-day money-back guarantee if you are unsatisfied with its performance.
---
Robust payroll and tax filing feature
With Papaya Global, you can stay compliant with government and local tax laws. Aside from running payroll, it will also assist you with tax filing and process payments with third-party agencies like the IRS, national insurance, pension scheme, etc. This is typical of most of the international payroll services on our list.
---
Flexible HR tools
Papaya Global integrates with popular HRISes (SAP SuccessFactors and Workday), expense management tools (Expensify and SAP Concur), and ERP solutions (NetSuite). It also handles hiring, onboarding, management support, employment compliance support, benefits management, HR reporting, GEO, and EoR services.
---
Advanced HRIS and data security tools
It has a state-of-the-art employee and document management system, which securely stores all employee information and forms. Papaya Global also has a single sign-on (SSO) feature that ensures your employee data is safe and private.
---
Smart reporting
It has extensive human resources and payroll tools, statutory reports, customized reporting, and a general ledger. It also has a Payroll Intelligence Suite with business intelligence reporting, a feature unique to Papaya Global.
---
Employee payments
Payroll payments are made in the local currency and language and, if possible, through local bank transfers or direct deposits. Employers will also receive confirmation of payments. Plus, Papaya Global's acquisition of Azimo, a digital money transfer service, will enable the provider to offer faster payment services (hours instead of days) to more than 150 countries.
---
Extensive immigration services
Unlike ADP and Rippling, Papaya Global offers immigration services that include obtaining work permits for expatriates and short-term assignments, residence permits, and spouse and family permits. Remote also has a strong immigrant program but is targeted at refugees.
---
Employee engagement portal
Papaya Global has a flexible self-service portal for employees and contractors. It allows them to view pay stubs, report paid time off (PTO), track their time, and communicate with their managers. However, it is only available on Web App desktop platforms and Android mobile platforms.
---
Accessible and expert support
It has 24/7 phone and email support, online training documentation, and set-up assistance. Papaya Global also has in-house experts on labor laws, compensation and benefits benchmarks, and compliance to help you when needed.
---
Rippling: Best for Technical Support & Device Management for Global Workers
Rippling

Overall Score:
4.33
OUT OF
5
RATING CRITERIA

Ease of Use
4.00
OUT OF
5
Expert Review
4.38
OUT OF
5
HR Features
5.00
OUT OF
5
Payroll Features
3.38
OUT OF
5
Popularity
4.38
OUT OF
5
Pricing
4.88
OUT OF
5
Reporting
5.00
OUT OF
5
What We Like
Integrates with over 500 business apps
Offers modular HR, payroll, and IT solutions
Onboarding and document management
Easy to use
What's Missing
No in-country payroll compliance experts
International payroll limited to contractors and US-registered businesses with at least 50% of their workforce in the US
You can't buy its payroll solution (and other modules) without purchasing its core workforce management platform first
Rippling Pricing*
$18 per employee monthly; this includes Rippling's core workforce management platform ($10 per employee monthly) and a payroll add-on ($8 per employee monthly)
Other Per-module Costs*
Employee benefits: $6 per employee monthly

Includes access to health/401(k) plans and benefits administration

Flex HSA/FSA and commuter benefits: $6 per employee monthly

Includes access to HSA, FSA, and commuter benefits

HR help desk: $100 per month

One-on-one email/phone support from HR experts

App management: $8 per employee monthly

Includes online tools to set up and manage business apps that employees will use

Device management: $8 per employee monthly

Includes tools to set up and manage computer devices issues to employees
*Pricing is based on a quote we received
Rippling offers payroll services, as well as HR and IT support, in more than 100 countries. Its strength lies in its ease of use and supreme ability to work with other applications. Similar to Papaya Global and Remote, Rippling publishes some of its pricing on its website, earning it points for transparency. Businesses that don't have a full overseas workforce find it more useful, as they can usually hire and pay workers as contractors, which leaves the taxes up to each individual.
Rippling has some restrictions. It does international payroll only for contractors and US-registered companies that have at least 50% of their workforce in the US. It also limits the number of employees in the EU to less than 25% of a workforce.
Scoring 4.33 out of 5, Rippling earned perfect marks in HR features and reporting. It also received high ratings (4 to 4.88) in other evaluation criteria—except for payroll. Although it has efficient payroll processing tools, its paid time tracking add-on and tax penalty guarantee that only covers mistakes its representatives make prevented Rippling from getting a higher score in this criteria.
In terms of user feedback, many reviewers said that Rippling is easy to implement and navigate. However, some others commented that it lacks live phone support to address issues immediately.
Rippling Key Features
Automated payroll and tax filing
Rippling syncs hours worked, PTO, benefits deductions, and taxes and withholdings automatically to process payroll in 90 seconds. Among the top international payroll providers on the list, only Rippling has a tax penalty guarantee for errors committed by its representative during tax filing. However, note that some of the providers we reviewed that offer EoR services (like Remote and Papaya Global) take legal responsibility for filing. Others (such as ADP, SAP SuccessFactors, and Globalization Partners) have tools to detect errors before filing.
---
HR tools
It provides HR and IT tools for microbusinesses to enterprises, has benefits support, files US payroll taxes, and helps manage onboarding and HR documents.
---
Reporting
Rippling offers HR, payroll, and tax reporting. You can either use its extensive library of pre-built reports or configure your own payroll report.
---
Task management
Unlike ADP and Papaya Global, Rippling can automatically track your employees' time in/out, location, and activities in real time. You can also change employees' pay rates as they move from one job to another.
---
Employee payments
You can make payroll payments by check or direct deposit where available. It calculates hours worked and deductions and processes employee payments in the appropriate currency via international wire.
---
Device and app management
Rippling has a feature that allows employers to remotely manage and protect international employees' devices. It can also help you set up, manage, and disable all of your employees' business apps like Google Workspace, Slack, and Microsoft 365. This is another unique feature for Rippling, which is not present with either Papaya Global and ADP. Further, Rippling integrates with over 500 apps, so it's extremely versatile. No other software on our list has this breadth of flexibility.
---
Password management
Rippling allows employees to generate strong passwords and securely store and share their login credentials for any app or website.
---
Ease of setup and use
Large companies can deploy in weeks and small companies within an afternoon with Rippling. It has a user-friendly and intuitive interface. If you have questions about its features, you can contact its customer service reps via live chat, although one-on-one HR support is also available (but this is a paid option).
---
Remote: Best for Startups & Businesses Hiring Refugees or Contractors
Remote

Overall Score:
4.22
OUT OF
5
RATING CRITERIA

Ease of Use
4.00
OUT OF
5
Expert Review
4.38
OUT OF
5
HR Features
5.00
OUT OF
5
Payroll Features
4.13
OUT OF
5
Popularity
2.50
OUT OF
5
Pricing
3.88
OUT OF
5
Reporting
5.00
OUT OF
5
What We Like
Free contractor management tools
Can serve as EoR
Available in 178 countries
What's Missing
No time trackers
Contact support by email
Remote Pricing
Contractor Management: Free

Includes contractor payroll tools

EoR: Starts at $349 per employee monthly ($249 per employee monthly if billed annually)

Includes automated employee payments, hiring and legal compliance management, employee benefits, invention and IP rights protection, and access to local HR/legal experts

Global payroll: Call for quote

Includes payroll services, invention and IP rights protection, and legal compliance management

Discounts for startups, social purpose organizations, and refugee-hiring
Remote is an international HR and payroll service that can provide global payroll and a full Employer of Record (EoR) service. It is a strong alternative to ADP, which is better suited for larger companies. Like Papaya Global, Remote has solid payroll functions plus provides compliance tools and assistance, customizable reports, and benefits options for international employees.
It offers free contractor payroll tools, transparent per-employee pricing for its EoR services, and quote-based pricing for global payroll—features that contributed to its overall score of 4.22 out of 5. Its discounts for startup and Series A businesses, social purpose organizations, and companies that hire refugees make Remote stand out from the rest on our list. However, its online support features are not as good as ADP's, as it offered no phone or chat support options online, which brought its score down some.
Remote Key Features
Special discounts for qualified companies
Remote is the only international payroll service we reviewed that offers discounted pricing and special packages to startups and social purpose organizations. Even more, it offers free payroll for contract workers and refugees, something you won't find with any other service.
Discounts for startups: Qualifying pre-seed, seed, and Series A businesses can get this and the following perks:

First employee free for 12 months
Two months free or 12 months for the price of 10 on all employees in the first year
Free contractor onboarding

Discounts for social purpose organizations: Qualifying nonprofits, charities, trusts, social enterprises, and benefits corporations get this. Its other special perks and discounts include:

First employee free for 12 months
25% off EoR service for up to 10 employees
Free contractor management
Co-marketing opportunities

Special plan for hiring refugees: Remote will act as a free EoR for your refugee talent. You can activate this when hiring a refugee who has the legal right to work in any country where Remote has an entity.
---
Perfect for hiring contractors
Remote's contractor management solution lets you onboard contractors locally, pay them in their currency with zero exchange fees, manage their employment documents, and get 1099s for US contractors. The contractor platform works seamlessly with the employee payroll platform, so you don't have to switch between the two. While the other international payroll services we reviewed charge you to pay contractors, only Remote has a free contractor payroll program.
---
Highly informative website
Remote is not stingy with its information. The website contains a wealth of information about different country regulations and running HR; even if you don't go with Remote, it's worth exploring. The websites of other providers on our list may also have similar features, such as Papaya Global's CountryPedia (which shows per-country payroll and employment details), but Remote's is the most extensive.
---
EoR capability
Let Remote act as your employer abroad. It will onboard, pay, and manage contractors and employees. It provides HR support from local experts as it has legal entities in every country it serves. Aside from offering competitive benefits, it ensures your intellectual property and invention rights are protected. And while Papaya Global, ADP, and Globalization Partners can help manage refugee hiring, Remote offers this service for free. Plus, its EoR service is also about half the cost of Papaya Global's (the other two are custom-priced), making it a more budget-friendly option for global employers.
---
Multicountry payroll, one invoice
You can view and approve payroll for all of your global employees on a single platform. Once payroll is approved, you can send employees' salary payouts in their local currency with just one click. Further, Remote supports over 100 currencies in 178 nations—and it does not charge interchange fees. It handles your local taxes and ensures you stay compliant with local regulations.
---
ADP: Best for Large Companies Using ADP
ADP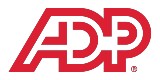 Overall Score:
4.21
OUT OF
5
RATING CRITERIA

Ease of Use
4.63
OUT OF
5
Expert Review
3.75
OUT OF
5
HR Features
5.00
OUT OF
5
Payroll Features
4.63
OUT OF
5
Popularity
3.75
OUT OF
5
Pricing
2.75
OUT OF
5
Reporting
5.00
OUT OF
5
What We Like
Automated compliant payroll
Advanced reporting and management features
Local HR support available
What's Missing
Not suitable for small companies (fewer than 50 employees)
Advanced features and services cost more
ADP Pricing
ADP has three global payroll solutions, which scale with you depending on the number of employees you have and the countries in which you operate.
ADP Celergo: Custom-priced

Available in 140+ countries; ideal for businesses with 50–1,000 employees per country
Includes payroll and payroll compliance tools

ADP GlobalView Payroll: Custom-priced

Available in 42 countries; optimal for multinational companies with over 1,000 employees in one country
Comes with payroll, compliance, workforce engagement, and global reporting

ADP Global Payroll: Custom-priced

A combination of Celergo and GlobalView Payroll
Designed to manage payroll for over 1,000 payees
ADP provides payroll services in over 140 countries and is suitable for larger companies. As you'd expect, it is compatible with other ADP solutions, such as its human capital management (HCM) product, which your company may already be using. It also offers full PEO services and has compliance and HR professionals located in key countries. If your company is already an ADP customer, adding its global payroll service to your existing payroll may be a simple process.
ADP's global plans are best for companies with over 50 employees in three or more countries. However, it may be able to accommodate smaller companies. Contact ADP for details, especially if you already use ADP and are looking to expand into the global market.
It has nearly every international payroll feature we looked for and earned an overall score of 4.21 out of 5 in our evaluation. It received perfect marks in reporting and HR features because of its feature-rich HR solution suite and reporting tools that help in global workforce retention. However, its non-transparent pricing and a platform that can take time to learn (partly because it has so many features) brought this provider's overall score down.
ADP Key Features
Fully automated payroll
ADP automatically processes your payroll and employees' deductions for retirement, insurance, and wage garnishments.
---
Tax filing and compliance
ADP keeps you compliant—from local jurisdictional taxes to state regulations—in the more than 140 countries it operates in.
---
HR tools
Full integration with ADP HR solutions is available, as are on-site HR outsourcing, PEO services, full HR solution, advanced HR reporting options, hiring and onboarding, compliance, and tax support. ADP has the most flexibility for growing a complete HR program of all on our list, although that is reflected in the price.
---
Reporting
ADP has an on-demand ADP Global Insights Dashboard, a unique feature among the other providers on the list. This dashboard provides advanced business insights reporting across the entire company, and by country, location, or team. Papaya also has a business insights program, but it is a separate solution.
---
Employee payments
In contrast with Papaya Global's bank deposit and direct deposit options, ADP can pay employees in any manner the country supports—whether through direct deposit, check delivery, manual checks, or pay card. SAP has similar payment tools, but ADP is the most flexible of those on our list.
---
Interactive, mobile-enabled employee access
It has an all-inclusive dashboard that lets employees access information on time, pay, benefits, and alerts or notifications. HR administrators can also customize the portal's look and configure notifications and alerts for employees.
---
Ease of use
ADP offers one-on-one setup, employee onboarding and training, and numerous integrations (although not as extensive as Rippling's 500+ partner systems). It also has 24/7 live dedicated support that other international payroll solutions lack.
---
Globalization Partners: Best for International PEO, Compliance Support & Digital Assets Protection
Globalization Partners

Overall Score:
4.05
OUT OF
5
RATING CRITERIA

Ease of Use
3.75
OUT OF
5
Expert Review
4.38
OUT OF
5
HR Features
5.00
OUT OF
5
Payroll Features
4.50
OUT OF
5
Popularity
2.50
OUT OF
5
Pricing
2.75
OUT OF
5
Reporting
5.00
OUT OF
5
What We Like
Full compliance and local tax support
Processes payroll in nearly 190 countries
PEO and EoR services available
What's Missing
Complex pricing structure
Advanced support services cost more
Requires two-month advance payroll deposit
Globalization Partners Pricing
Custom-priced; call for quote
Pricing is based on the services you require, the country your employees are working in, and the employee salary
Globalization Partners provides payroll services in almost 190 countries, which is more than the other providers on our list cover. It is also one of the best services for General Data Protection Regulation (GDPR) compliance, digital asset and personal information protection, and legal support. While Globalization Partners offers a payroll platform with administrative and employee features, its most valuable offer is its local partners. This service can find local candidates, interview and hire international employees, onboard new hires, manage payroll compliance issues, and assist with tax filing.
Scoring 4.05 out of 5 in our evaluation, Globalization Partners earned perfect marks in HR features and reporting, given its solid HR and compliance support and robust report options. It scored the lowest in pricing and popularity among users because it doesn't publish its pricing online and has limited user reviews on third-party review sites like G2 and Capterra. Reviewers said that its setup and onboarding processes, including its customer service, are excellent; however, there was a lot of paperwork to accomplish, and it was quite expensive compared to other providers.
Globalization Partners Key Features
Extensive HR tools
Globalization Partners provides complete localized HR, PEO, and EoR services and tax and legal support. Also, unlike Rippling's HR tools, which serve both domestic and international hires, Globalization Partners offers these features solely for employees hired outside of the US.
---
Automatic payroll services
It handles payroll, deductions, and taxes. It pays employees in local currencies and pays your taxes according to each country's schedule. Once Globalization Partners issues the payroll, it sends you the bill with all employee expenses included.
---
Reporting
It provides a wide range of reporting options that cover hiring, payroll, compliance, and more.
---
Employee payments
It can pay your global employees through traditional direct deposits or manual checks. Globalization Partners also has flexible payment options, allowing you to fund your payroll either through bank transfer, Venmo, and cryptocurrency. None of the international payroll service providers we reviewed offer a cryptocurrency funding option (as of this writing).
---
Ease of use
Setup, hiring, onboarding, security, compliance, tax, training, and legal services are available. It also has customer support available 24/7 for your needs. However, unlike ADP, it does not have a dedicated support representative.
---
Read our Globalization Partners Review
SAP SuccessFactors: Best for SAP Customers Looking to Grow Their Global Workforce
SAP SuccessFactors

Overall Score:
3.67
OUT OF
5
RATING CRITERIA

Ease of Use
3.50
OUT OF
5
Expert Review
3.13
OUT OF
5
HR Features
3.13
OUT OF
5
Payroll Features
4.75
OUT OF
5
Popularity
2.50
OUT OF
5
Pricing
2.75
OUT OF
5
Reporting
5.00
OUT OF
5
What We Like
Centralized global core HR platform
Localization support in 45+ countries
SAP integrations
Modular system allows you to choose HR solutions (e.g., recruitment, payroll, performance reviews, and learning management)
What's Missing
Limited PEO services
Training and IT support may be required for successful implementation
Some modules have employee minimums (usually 100); payroll tool
SAP SuccessFactors Pricing*
Annual licensing fees for its global payroll solution starts at $200,000 (this includes a one-time setup fee)
Pricing is based on the solutions you need; call SAP to discuss your requirements and request a quote
*Pricing is based on a quote we received
SAP SuccessFactors is the best option for growing companies using other SAP solutions to handle international payroll and HR services. It provides full localization services in more than 45 countries with over 1,300 product experts who ensure that nearly 100 million people worldwide get paid. Although it has limited PEO features, SAP SuccessFactors provides insightful reporting options and automated payroll functions that scored high in our evaluation. Also, it has reports that can help companies avoid the high costs (often millions) associated with non-compliance.
It earned a 3.67 out of 5 in our evaluation. Its automated pay processing features, compliance and legal support in other countries, and HR tools that help companies manage their international employees contributed to its high scores. Pricing took a hit because you have to call for a quote.
It also scored low in user popularity since its average user rating on G2 and Capterra is only 3.9 out of 5 (the other providers on our list have average ratings of 4 and up). However, most of the reviews are positive. Many users appreciate its intuitive interface and ease of integrating third-party applications. On the other hand, others said they experienced challenges during onboarding, and some even found it difficult to customize the employee profiles.
SAP SuccessFactors Key Features
Modular system
Similar to Rippling, SAP SuccessFactors has a modular HR suite, enabling you to choose and purchase solutions (such as recruiting, payroll, and learning management) that your business needs. However, unlike the other providers in this guide, it has a minimum employee count requirement for most of its modules. The usual headcount is 100, but for its global payroll solution, the requirement is at least 500 employees.
---
Automated payroll
SAP SuccessFactors automatically runs payroll and supports pay processing for hourly, salaried, and contract workers. It also has integrated time tracking tools, time off and holiday rules, and tax compliance. SAP payroll processing tools can even manage complex deduction scenarios, such as retirement investments, garnishments, and benefits.
---
HR tools
SAP offers a wide range of HR products that work with its payroll service. This includes applicant tracking, employee onboarding, performance and compensation management, and employee document management solutions. Papaya Global even integrates with many SAP tools for these functions.
---
Reporting
SAP has extensive HR, payroll, compliance, work visa, and legal reporting options.
---
Employee payments
Like ADP, SAP can pay employees and contract workers in most ways that are supported within the applicable country.
---
Ease of use
Software is fully supported 24/7 year-round, with training courses and learning hubs available online. On-site and setup support are also provided.
---
Read our SAP SuccessFactors Review
We started our research by comparing nine reputable international payroll providers for criteria such as transparency in pricing, PEO services, HR support, customer support, and payment options. After thoroughly exploring each providers' offerings, we scored and ranked the services to narrow our list to the six best international payroll services.
Click through the tabs below for our full evaluation criteria:
25% of Overall Score
We looked for convenience features like automatic pay runs, local tax filing, and the ability to pay contractors and employees with manual check capabilities and direct deposit. Providers rank better if their services are available in more than 100 countries, with a team of in-country payroll and HR compliance experts. All six payroll providers earned high scores. However, Papaya Global and Remote have lower ratings because both lack time tracking, while Rippling didn't score higher in this criterion because it only pays international contractors.
15% of Overall Score
The global payroll software should have no setup fee and be easy to use. We also looked for an intuitive user platform, including live phone support, training options, and flawless integration with other software. ADP earned the top spot here, followed closely by Papaya Global.
10% of Overall Score
In addition to the number of payroll reports, we considered whether they are customizable or if you could create special reports for your specific needs. All software providers scored high for their own set of built-in and customizable reports that users find very useful in making their business decisions.
10% of Overall Score
Sometimes, a service can check all the boxes but not be the best fit for a small business. The expert review is our opinion on how well a service meets SMB needs for payroll, and HR, including its general value for the dollar. Papaya Global had a perfect score, while SAP came in last with 3.13.
5% of Overall Score
We took the average review ratings from third-party sites like G2 and Capterra, which are also based on a 5-star scale. Any option with an average of 4+ stars is ideal. We also favored software with 1,000+ reviews on any third-party site. With more than 1,000 positive reviews for its intuitive platform, responsive customer support, and value for money, only Rippling earned a high score here. The rest were well-regarded by users but did not have a lot of reviews.
*Percentages of overall score
Bottom Line
International payroll services can help businesses that are expanding their global workforce. These service providers also help keep companies out of legal trouble by ensuring that local tax and employment laws are followed. If needed, they will also provide PEO, EoR, and outsourced HR services locally.
If you are looking to expand your business beyond the US, consider partnering with Papaya Global. It is affordable, offers an EoR solution, and has solid international payroll services. In addition to providing local tax filing assistance and compliance support, it can help you manage and administer benefits plans for your global workforce.
You May Also Like …