SocialSchedules Review: Is It Right for Your Business?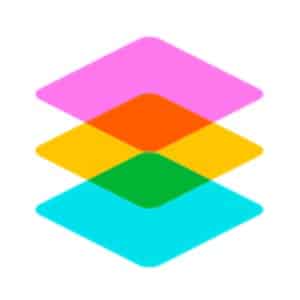 What We Recommend SocialSchedules For
We've researched dozens of scheduling and time-tracking software, and SocialSchedules impressed us with its certifications and ease of use, although it did lack some of the more advanced features found in other schedulers, like auto-scheduling and forecasting. However, it offers great tools at a lower price point.
In short, SocialSchedules is best for:
Restaurants and hospitality businesses: Because of the labor rules, shift swapping, and certifications tracking, we gave it a rating of 4.27 out of 5 in our top restaurant scheduling software guide. Those features—including setting pay rates and hour limits—also make it a strong choice for other hospitality businesses.
Small businesses with single locations: If you are a small office just wanting basic scheduling with a notification tool and on-site clock-in/out, the free plan's got you covered. Should you decide to get more advanced tools with their paid plans, the by-location pricing is highly competitive, and the toolset is better than that of some scheduling software companies with higher-priced plans.
Highly regulated industries and locations: If you need to make sure employees on duty have all their certifications and licenses, this software is for you. It tracks certifications and flags when a training session or recertification is due.
When SocialSchedules Would Not Be a Good Fit
Businesses with a large number of shifts needing to automate scheduling and/or forecast labor costs: SocialSchedules does not do labor forecasting or automatically create a schedule based on rules, availability, and other functions. We recommend Deputy or 7shifts if you need those functions.
Businesses with few employees, many locations, and a need for advanced tools: Despite the inexpensive by-location pricing, you may find per-employee schedulers like Deputy or Humanity a better deal if you have fewer employees across multiple locations.
Looking for something different? Learn about different ways to track employee hours for your small business.
SocialSchedules Overview
PROS

CONS

Easy to use
Basic plan only stores data for 28 days
Mobile scheduling
Glitches in mobile app
Strong labor law compliance tools
Time clock requires the Premium Plan
Free version
No auto scheduler
SocialSchedules Pricing
SocialSchedules does not have a free trial, but its free plan includes basic scheduling and a time clock (kiosk) for one location and 10 scheduled workers. The paid plans start at $15.99 per month and are charged per location, although you can have as many employees as you need. There is a discount if you purchase the annual plan.
| Features | Basic | Starter | Premium | Enterprise |
| --- | --- | --- | --- | --- |
| Monthly Price* | Free | $15.99 per location | $39.99 per location | Custom |
| Limits | 1 location, 1 department, 10 scheduled workers | 2 departments per location, unlimited workers | 5 departments per location, unlimited workers | Unlimited |
| Cloud storage | 28 days | 1 year | 7 years | 7 years |
| Time clock (kiosk); Timecards; Availability; Time off requests | ✓ | ✓ | ✓ | ✓ |
| In-app messaging | ✓ | ✓ | ✓ | ✓ |
| Confirm shifts; Overtime; Automatic breaks | ✕ | ✓ | ✓ | ✓ |
| Manager logbooks; Certification management | ✕ | ✓ | ✓ | ✓ |
| Mobile time clock; POS integrations | ✕ | ✕ | ✓ | ✓ |
| Advanced reporting; Custom reports | ✕ | ✕ | ✓ | ✓ |
| Dedicated support; Custom features | ✕ | ✕ | ✕ | ✓ |
*Get up to 20% discount on annual pricing.
If you don't have the time to set up your software, or simply prefer the assurance that an expert takes care of all the details, SocialSchedules offers three packages for setting up:
Ruby Package ($149): Includes employee import, position creation, your first schedule, and a personal welcome/orientation session
Sapphire Package ($299): Includes integrations with POS and payroll, compliance configurations, virtual training sessions, and two account review sessions
Diamond Package (custom pricing): Even more personalized support
SocialSchedules Features
SocialSchedules has scheduling, messaging, and time clock tools, among others, for efficient employee management. Learn more about SocialSchedules' features to see if it fits your business' needs.
Scheduling
To get started, you'll need to input employees, create positions, set labor rules, and import sales data. You may also need to integrate SocialSchedules with your POS, payroll, or HR software.
Once you have a good schedule, you can save it as a template, or you can copy and paste shifts and drag and drop them to arrange a good schedule for the next week. Scheduling also takes into account employee availability and certifications where it has the information.
You can add additional information, such as tagging shifts by sections or leaving day notes, so that your staff know which area they're working, see off-site addresses if any, and learn about upcoming events or important tasks for that shift. You can also lock days so employees can't change shifts or take that day off. This is a good tool when you have important events like company-wide training, a wedding party at your restaurant, or a project deadline that must be met.
Employees can create several availability sets to show when they are not able to work, such as school schedules, second jobs, or planned events. Availabilities can be set to repeat weekly or every two weeks as well. You can require that changes need approval so managers are not taken by surprise.
One drawback to this scheduling software is that it does not have labor forecasting and auto-scheduling capabilities like other software. If you want those functions, check out Deputy or 7shifts.
---
Time Clock
The SocialSchedules time clock app is available as a kiosk for all plans, but you need the Premium or Enterprise plan to take advantage of the mobile time clock.
The time clock allows your employees to easily clock in and out of their shifts. You can set rules to prevent early clock-ins or use the time snap function to "snap" the time to the correct shift start or end time when the employee clocks in or out within a certain number of minutes. You can require photos to prevent buddy punching, apply geofencing to prevent punching in from a different location, and require they clock out for breaks. There's also a function for recording sales or tips at the end of a shift, a great feature for restaurants, retail, or service industries.
---
Communications
Communications start with the essentials: sending out schedules, setting reminders, sending and receiving time off requests, receiving availability notifications, and viewing and approving shift swaps. However, SocialSchedules goes further with individual and group messaging, announcements, and disclaimers.
Messages include broadcast messages, push notifications, or one-on-one texts. You can also share images and documents and require read receipts. This is good when you have fast training, such as a review of a procedure that you need to document.
Shifts include a notes section, where you can put task lists or special considerations, such as a reminder of a deadline or a required extra duty in anticipation of a distinguished guest's visit.
There's a manager logbook for supervisors that also includes notifications, document sharing, images, and the ability to reply to messages and send read receipts. Like the group chat, you can use this for training, giving heads-ups, reporting or tracking problems, and maintaining a history of your business.
---
Mobile App
The mobile app allows employees to see schedules, request time off, make changes to availability, swap shifts, and talk with each other in private or group messages. Of course, they can clock in and out, as well as take required breaks.
Managers can use it to edit live timecards, see and approve time off and shift swaps, and send messages. Like employees, they can see who is on a specific shift, and they have access to the Sales vs Labor Costs reports.
The mobile app gets good scores overall for both Android and iOS. Users said it was easy to use and did what they needed. There were requests for some additions, like a dark mode, and a couple of people had trouble logging back in after an update.
User Scores
---
Compliance Tools
SocialSchedules impressed us with the way you could use its tools to keep yourself compliant with both labor and wage laws and industry regulations. It offers functions not only for rule setting but also alerts and tracking to keep you on the right side of the law.
Some of the functions include:
Setting pay rates for overtime, holidays, and special shifts
Receiving alerts when a break is due or an employee is approaching overtime
Getting warnings when you are about to publish a schedule with a compliance breach, such as scheduling a back-to-back shift
Viewing reports on breaks and other activities to ensure you are staying compliant with state laws
The software lets you add rules for overtime, breaks, special pay, and forbidden hours (such as for minors on school days). Overtime is not just by hours per week but can be tracked daily, weekly, or by consecutive workdays. Break functions include tracking missed breaks and applying penalties as well as preventing employees from clocking back in early from a break. You can also group employees to apply certain rules to them. Use this, for example, to ensure all minors are not scheduled for restricted hours.
You can set disclaimers, which are announcements that employees must read and confirm when they sign in. Use this to enforce compliance to given rules, ensure employees know about new rules, or make special announcements. However, you can use this feature only if you have administrator access and are subscribed to a Premium or Enterprise plan.
Use SocialSchedules for tracking health and safety certifications, professional certificates, special training, or any other kind of skill that needs oversight. Create and name the certification, set due dates, note if it requires a certificate, and manage who needs to hold that certification. The software then tracks it for you. If you have a position that requires a specific certification, the scheduler will warn you if you try to schedule an unqualified person as well as let you know if someone's certificate is about to expire.
---
Integrations
SocialSchedules has integrations with accounting, payroll, and POS systems. Some examples include ADP, Coastal Payroll, Harbortouch, POSitouch, Restaurant Manager, Future POS, and Square. These integrations let you import employee data, create sales projections, view real-time data, create labor vs sales reports, import timecards into payroll, and more.
---
SocialSchedules Ease of Use
Illustrated how-to articles
Chatbot
Paid training and setup
Easy interface
Automatic breaks
Dedicated support for highest plan
SocialSchedules is an intuitive program that employees and managers pick up easily. There are automated features, such as autobreaks, that make scheduling and compliances easier too. There's no auto-scheduling function, however. The how-to articles are illustrated, and the chatbot offers live support no matter what plan you have, but the highest plan comes with dedicated support. The paid set-up packages make sure you start on the right foot and include training.
What Users Think About SocialSchedules
| Users Like | Users Don't Like |
| --- | --- |
| Easy to learn: "Even old-timers can quickly gain the skills to use [SocialSchedules]" | Not easy to update availability in mobile app |
| Easy communication, shift swapping | Glitches in mobile app |
| The free option gives them enough tools for scheduling and communication | |
Many users who reviewed this scheduling software were switching to SocialSchedules from Google Calendar, Excel, or other non-scheduling software. They praised the difference, saying it was easier to schedule, switch shifts, and communicate. Others switched from different software because the free version was enough for their needs, and it was easier to use than QuickBooks Time and When I Work.
The complaints were varied, mostly asking for a different feature such as more colors or additional currencies, and notes about problems with the mobile app sometimes not notifying employees or changes not showing up immediately.
Top SocialSchedules Alternatives
| | | |
| --- | --- | --- |
| Best for: Businesses with one location | Best for: Small seasonal businesses | Best for: Restaurants that operate in multiple locations with complex employee shifts |
| Base monthly fee: Free (for one location) | Base monthly fee: From $2 per user | Base monthly fee: From $19.99 per location |
| | | |
Bottom Line
SocialSchedules is an excellent scheduler for businesses, especially those that need to keep track of certifications and compliance with labor laws. It has excellent scheduling tools, good communications via the software and the mobile app, and a certification tracker that feeds into scheduling and alerts. The free plan has only the most basic features but can give you a feel for how easy this software is.