There are many ways to get paid with Square—one of those being invoices. Sending a Square invoice is free and allows your customer to pay immediately. Each invoice payment comes with a fee of 2.9% plus 30 cents per transaction. In this article, we'll walk you through how to send an invoice with Square, an especially great feature for any business that invoices clients or vendors.
If you don't already have a Square account, visit Square to create one for free. The sign-up process takes just a few minutes, with no application or approval process required.
1. Log in at Squareup.com
First, log in to your Square dashboard. Hit "Sign In" at the top right of the page, enter your username and password, and click "Sign In."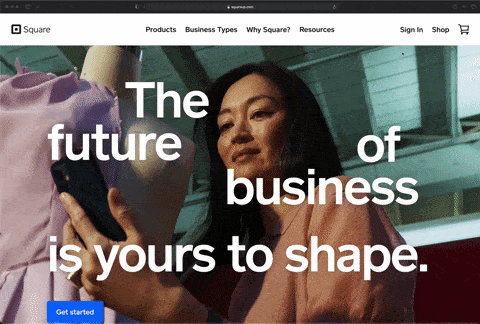 2. Click on the "Invoices" Tab on Your Main Dashboard
Once you're logged in, head to your main dashboard page. You'll see a list of options on the left side of your screen. Click on the "Invoices" tab.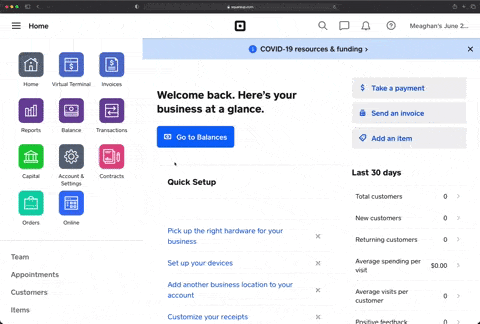 3. Click on "Send an Invoice"
If this is your first invoice, the screen you see will be similar to the one pictured below. To get started, click the "Create Invoice" button.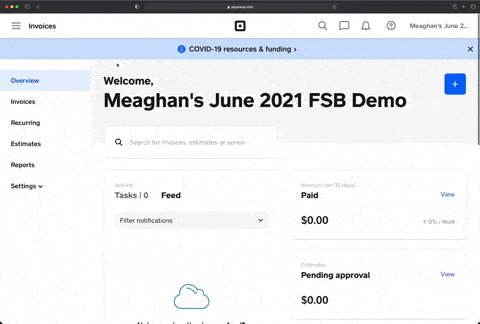 4. Add Customer Information, Invoice Details, and Message
Square already has a helpful invoice generator—you just need to fill in the prompted information. Scroll through the images below to see each prompt: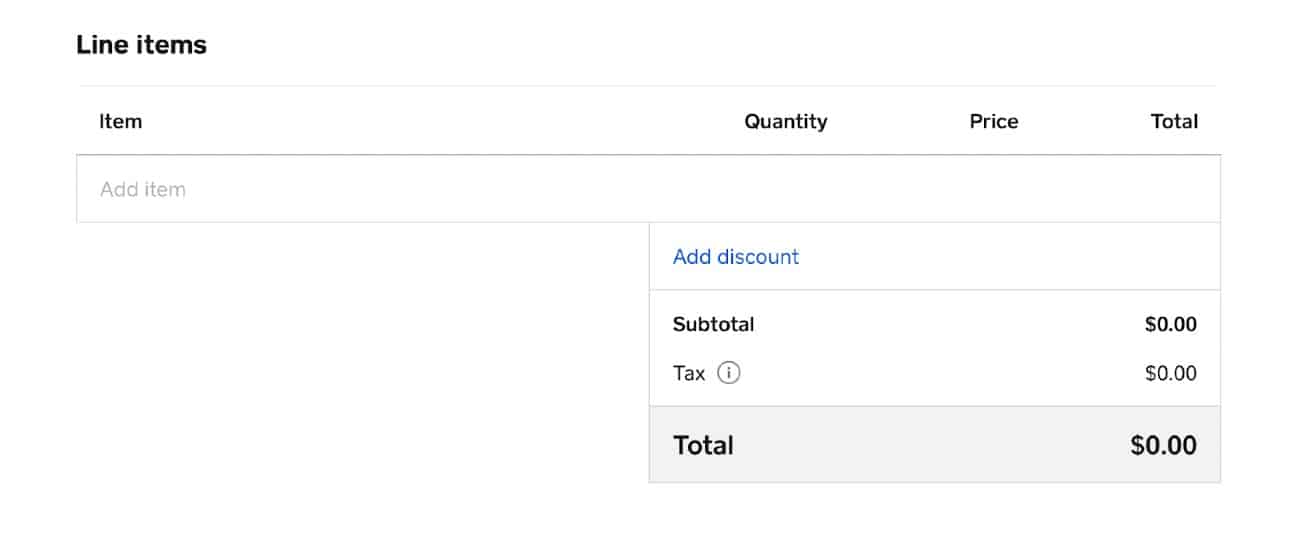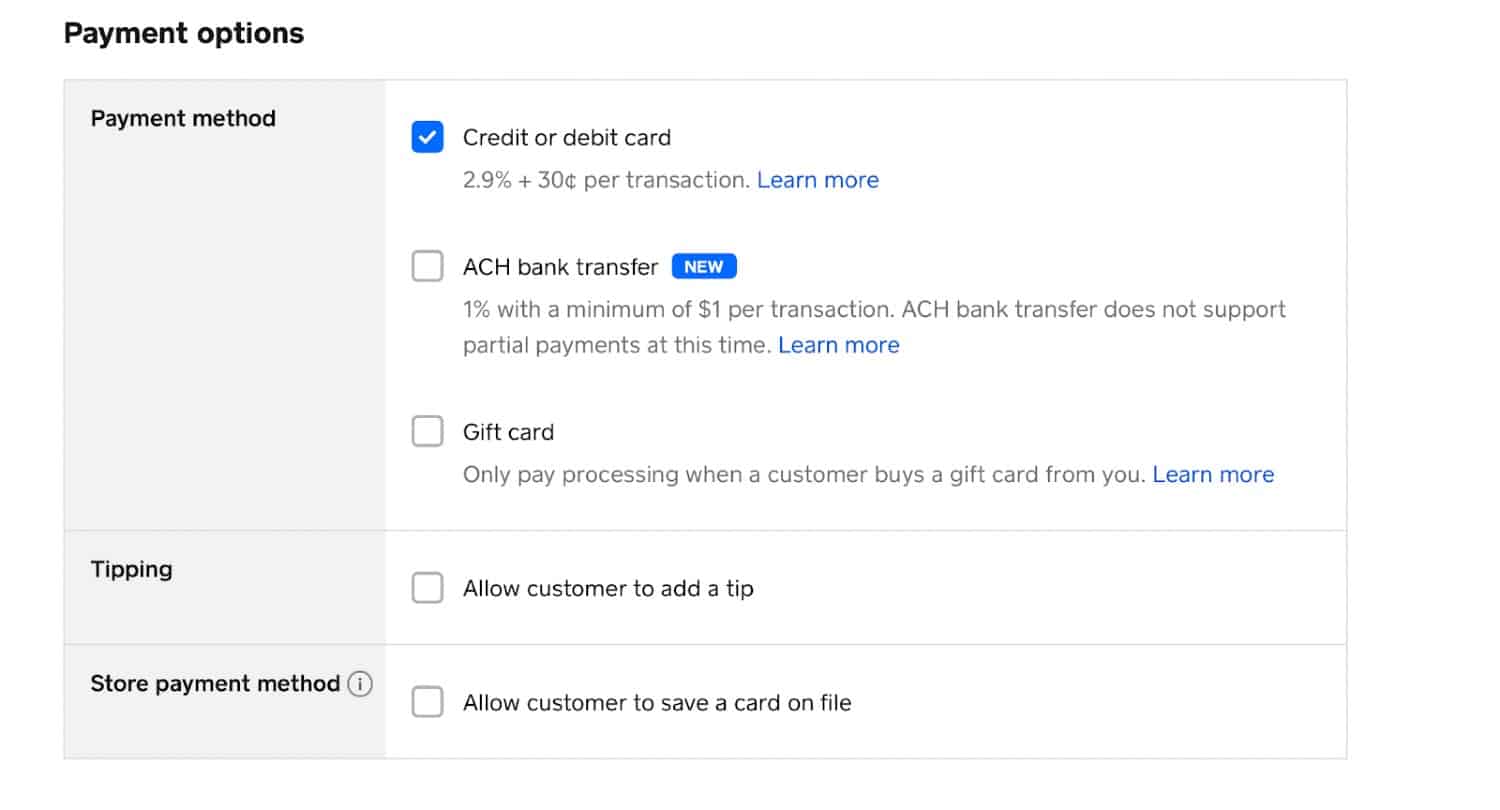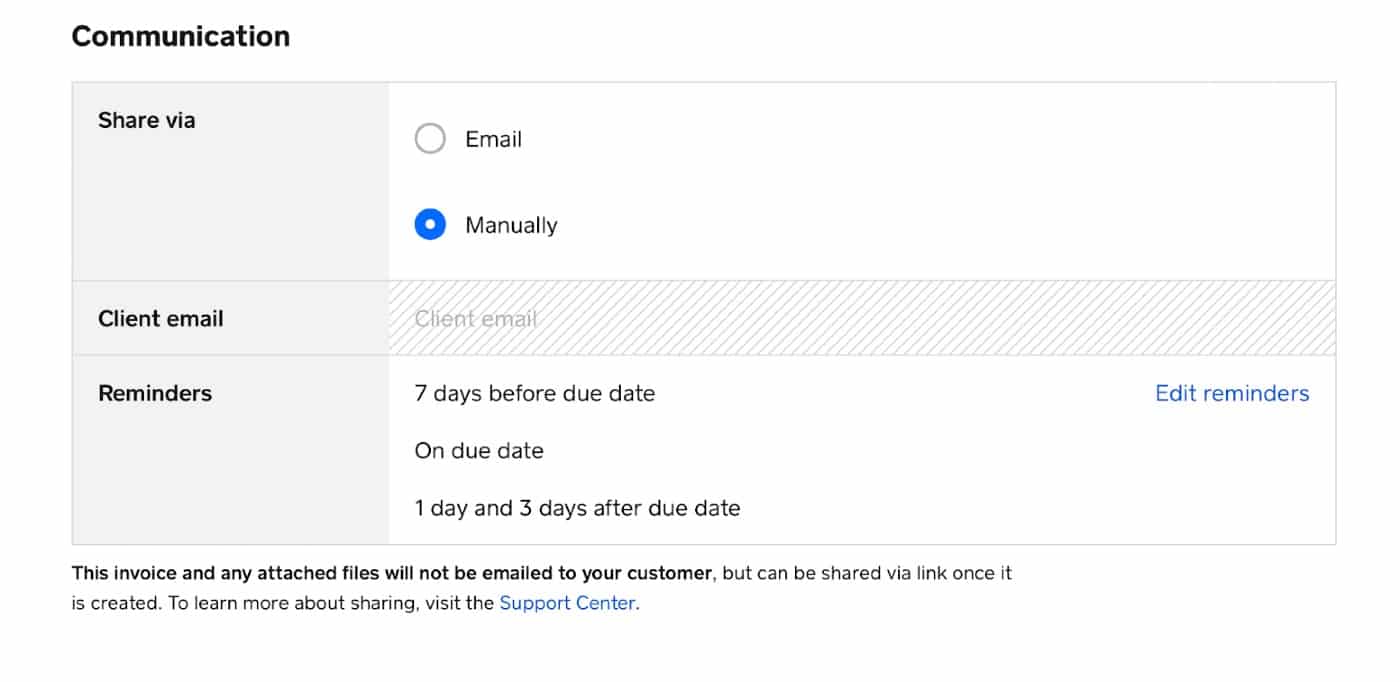 5. Set Send Time and Payment Information
This next step is very important to help you get paid on time. Square allows you to set when the invoice will be sent and choose your terms of payment.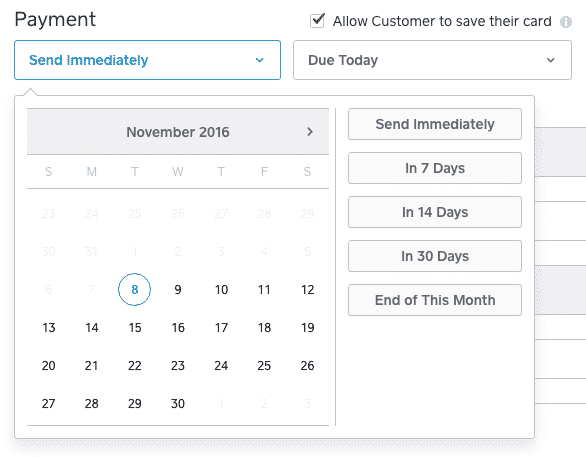 Choose your payment terms carefully. The sooner you send your invoice, the sooner you get paid. Your payment terms will also affect how quickly you receive your money.
6. Add Items to the Invoice
If you have any configured inventory items, you can select them from the dropdown menu to automatically add them to your invoice.
If you haven't configured any inventory items, or just need to create a custom item amount, you can click on the "Add Item" field. Here, you can add a title for use as a one-time item or add it to your library.
7. Set Discounts (if Applicable)
Square gives you the option to add discounts directly to invoices. Ongoing discounts may include things like wholesale or early payment discounts. If you already have an ongoing discount option set up, click on the "Add Discount" field and select it from the dropdown menu.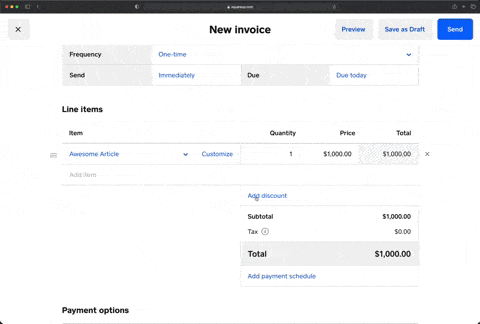 8. Review and Hit the "Send" Button
Once you've filled everything out, review the invoice by clicking "Preview" at the top and make sure your information is correct. You can hit the "Save as Draft" button at any time and return to it later.

9. (Optional) Send a Square Invoice From Your Mobile Device
If your business takes you on the go a lot, you may want to send an invoice through your mobile device. You can follow the same steps above to send an invoice through the Square mobile POS app.
Scroll through the images below to see how: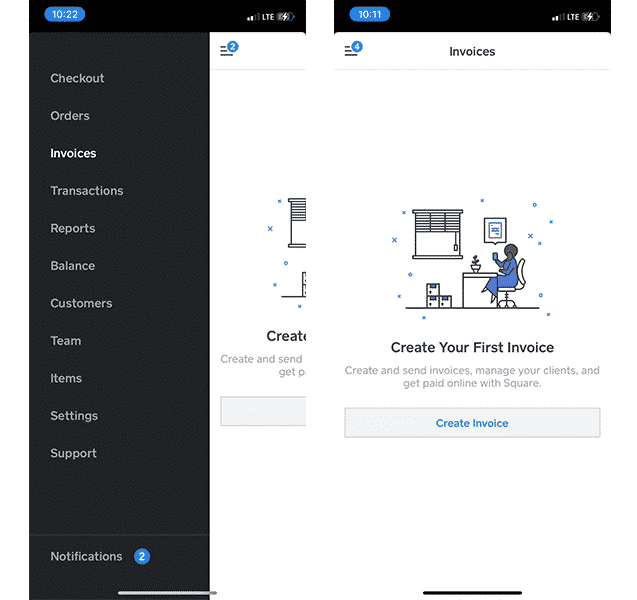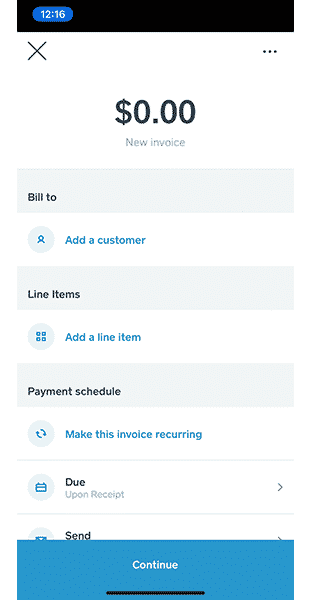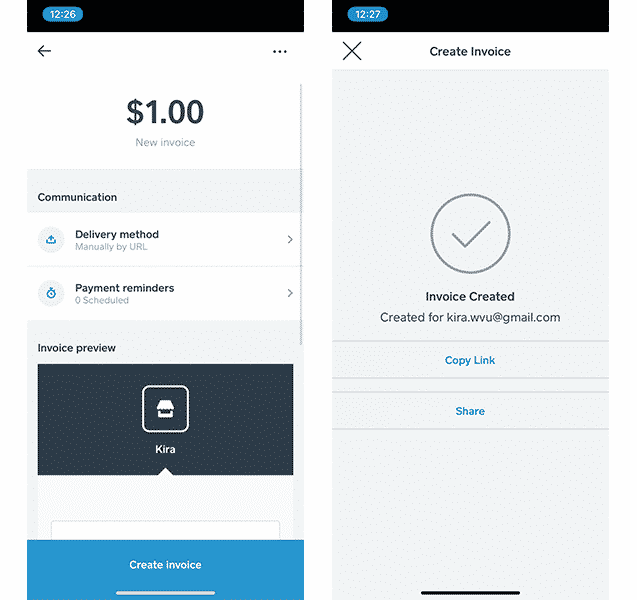 Bottom Line
That's all there is to it. The Square invoice fee is 2.9% plus 30 cents, which is charged to your account once your customer pays the invoice using their credit or debit card. If they pay by ACH, there is a 1% fee. Card on file payments come with a slightly higher 3.5% + 15 cent fee. There's no fee to manually send an invoice to a customer, and your customer is never charged no matter how they pay.
You May Also Like …