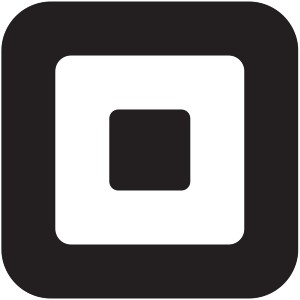 Square Payments provides mobile payment processing and aggregated merchant services. Its features include instant setup with no application or approval process, free invoicing software and mobile payment app, next-day deposits, and chargeback management. Standard card-present transaction fees are 2.6% + 10 cents, with volume discounts available. Generally, Square is best for new and occasional sellers processing under $10,000 monthly.
What We Recommend Square Payments For
After spending years reviewing merchant services, we can say that Square Payments offers the most convenient way for new and small businesses to start accepting payments. The free point-of-sale (POS) app and online payment solutions offer an excellent value, and the entire system is incredibly easy to use.
In particular, Square Payments is best for:
Square also offers the best POS software for small businesses. Every free Square Payments account includes access to the free POS system. To learn more about that, read our Square POS review.
When Square Payments Would Not Be a Good Fit
Businesses processing over $10,000 in total transactions per month: Square Payments charges a flat fee of 2.6% + 10 cents per transaction, while its closest credit card processing competitors charge a low interchange plus rate. Square's model is ideal for new and small sellers, but established businesses can save money by switching to a cheaper credit card processing company with an interchange-plus model.
High-risk business: While Square Payments offers one of the best chargeback policies for merchant accounts, it does not serve this type. High-risk businesses will need to apply for an account with a merchant services provider that specializes in high-risk merchant services.
B2B payment solution: Square Payments charges for instant deposits and has limited ACH and digital check payments processing features. These reasons prevented Square from earning more points in our evaluation of B2B payment solutions.
Square Payments Overview
PROS

CONS

Easy to set up
Account stability issues
Seamless omnichannel selling
Mixed reviews on customer support
Straight-forward pricing
Not compatible with high-risk businesses
It takes only a few minutes to sign up for Square Payments, as there is no application or approval process involved. Users can immediately start taking payments in-store, online, or through mobile, create an online store, and set up recurring payments for free. Square also provides a step-by-step Start Up Guide on its website.
Square Payments Pricing
Square Payments' pricing guide shows transaction fees that start at 2.6% + 10 cents, and actual rates depend on your customers' payment type: Card-Present or Card-Not-Present (your free account enables you to accept both). The main difference between the two is the need for additional hardware. There are no monthly fees, processing requirements, and payment card industry (PCI) fees.
Square Transaction Fees
Flat-rate transaction fee: 2.6% + 10 cents per transaction
Invoices: 2.9% plus 30 cents per transaction
Ecommerce sales: 2.9% plus 30 cents per transaction
Recurring billing and card-on-file transactions: 3.5% + 15 cents per transaction
Keyed-in payments: 3.5% + 15 cents per transaction
Volume discounts: Square will create custom pricing packages for any business processing over $250,000 in credit card sales
Enter your current in-store and/or online sales volumes and average order values for an estimate on the monthly fees you would pay using Square.
Square Card Readers
| Square Reader for Magstripe | Square Reader for Contactless and Chip | Square Stand for Contactless and Chip |
| --- | --- | --- |
| | | |
| First free, additional $10 | $49 | $169 or $16 per month for 12 months |
| Available with lightning or audio jack input. Accepts payments via magstripe (swiped) | Connects via Bluetooth. Accepts payments via EMV (chip), or NFC (Apple Pay, Google Pay) | Connects via Bluetooth and accepts EMV and NFC payments. Optional receipt printer, cash drawer, and bar code scanner |
| Best for: Occasional mobile sales | Best for: All-purpose payment processing | Best for: Using iPad for a countertop POS |
| | | |
Square Full POS Systems
| Square Terminal | Square Register |
| --- | --- |
| | |
| $299 or $27 per month for 12 months | $799 or $39 per month for 24 months |
| All-in-one credit card machine with POS, card reader, and receipt printer | Full POS with touch-screen monitor, detachable customer-facing display, and credit card machine |
| Best for: Any business looking to upgrade from a standard credit card terminal or wanting a portable POS machine | Best for: Retailers, boutiques, specialty shops, or cafes wanting a sleek countertop system |
| | |
For a breakdown of Square's software pricing, see our Square pricing guide.
Square Payments Alternatives and Fees Comparison
| | Stripe | Fattmerchant | Payment Depot | PayPal |
| --- | --- | --- | --- | --- |
| Best for | Subscription-based ecommerce or service business | Growing businesses that use invoicing and recurring billing | High-volume merchants with large transaction amounts | Payment processing for occasional sales |
| Monthly fee | Starts at $0 | Starts at $99 | Starts at $49 | Starts at $0 |
| Card-present transaction fee | Starts at 2.7% + 5 cents | Interchange + 8 cents | Interchange + 5–15 cents | 2.7% + fixed fee |
| Keyed transaction fee | N/A | Interchange + 15 cents | Interchange + 5–15 cents | 3.5% + fixed fee |
| Ecommerce transaction fee | 2.9% + 30 cents | Interchange +15 cents | Interchange + 5–15 cents | Starts at 3.4% + fixed fee |
| | | | | |
Looking for the lowest rates? The payment processing rates you will pay can vary based on your business's size, type, and average order value. To find the most affordable option and compare multiple processing rates, read our guide on the cheapest credit card processing.
Square has many competitors, including:
Square Payments Features
Square Payments offers solutions for streamlining the process of collecting payments for products and services—both in-person and online. It also provides additional features that you would not always see from top payment processing competitors. Let's take a look at some of Square Payments' features below:
Square Dashboard: This lets you manage your invoices, finances, inventory, and multichannel sales all in one place. It also enables you to track your team and view detailed reports among others.
Chargeback and dispute management: You can easily manage chargebacks and disputes from the Square Dashboard. Instead of having to write a chargeback rebuttal letter, Square sends an Information Request Form to fill up and handle the chargeback process for you.
POS: Square Payments integrates with Square POS, Square Retail, and Square Restaurant for a more streamlined purchasing and payment processing experience.
Invoicing: You can create, send, and track invoices online or via Square Payments' iOS and Android apps. You can also utilize automatic payment reminders, advanced reporting, and recurring billing.
Fund deposits: Money is credited to your bank account as soon as the next business day. For an extra fee, you may opt for same-day or instant transfers to your bank account.
Ecommerce: Square Payments enables you to sell your products online (on social media and ecommerce stores), manage shipping and delivery, offer curbside pickup, offer discounts and gift cards, and more.
Site builder: If you're an online merchant, then you can build and publish an online store—even without coding knowledge—by accessing Square Payments' drag-and-drop site builder. It also integrates with popular web builders such as WordPress and Wix.
Customer relationship management (CRM): You are given access to the customer directory, where you'll find all customer information for use in marketing, analytics, and more. Customers also have a platform for leaving feedback whenever needed.
Customer support: You may send an email anytime or reach out to Square Payments' in-house phone support team from 6 a.m. to 6 p.m. Pacific time, Monday through Friday.
Square Payments Ease of Use
Easy sign up: Square Payments offer an easy sign up process and does not require any approval process to start accepting payments.
Flat-rate transaction pricing: With flat-rate transaction pricing, users find it easy to understand monthly credit card payment processing expenses.
All-in-one management platform: Square Payments users can manage all their business processes, sync inventory, and track sales through Square Dashboard.
Mobile payment: Square Payments' mobile app is compatible with Android and iOS devices and comes with a free magstripe reader that can be mailed immediately to the user after successfully signing up for an account.
Square Payments offers a number of integrations such as WordPress, Wix, Woocommerce, and Ecwid for web builders and ZohoBooks and QuickBooks for accounting platforms. Payment APIs are also available for users who prefer to use Square Payments with their current website, either by building their own Square checkout page or redirecting buyers to a Square-hosted checkout page.
Square Payments Customer Support
Customer support is one of the few downsides to using Square Payments. Only active accounts are given access to phone support, and even then, you will require a customer code when calling. You will need to log in to your account to get a "Call Support" option, including your own customer code.
However, if your account is active, you can also access support through chat in the Square POS app—a handy feature. Square's phone customer support is available from 6 a.m. to 6 p.m. Pacific time, Monday through Friday.
What Users Think of Square Payments
Square Payments users have mostly positive things to say about the platform. Overall, users agree that it is convenient and easy to use since they can take payments, create invoices and manage their business operations all in one place.
On the other hand, there is a handful of negative feedback about the platform. The most common downside mentioned by users is the need for better customer service and additional customizations and that transaction fees can be quite expensive. If your business requires more customized features (beyond what's available in Square's retail, restaurant, and appointment software) and processes high-volume transactions, Square is likely not a good fit for you.
| Users Like | Users Don't Like |
| --- | --- |
| Easy to use | Lacks ideal customization in the free plan |
| All-in-one Square Dashboard | Can be expensive for business with high transaction volumes |
| Convenient mobile payment processing | Hard-to-reach customer phone support |
Bottom Line
Square Payments is a free, membership-based payment platform perfect for small businesses selling online, in-store, and on-the-go. It doesn't require an approval process, so users can simply start accepting payments after setting up their merchant accounts. Aside from zero monthly fees, Square Payments also come bundled with notable features such as fraud prevention, automated chargeback disputes and management tools, free invoicing, ecommerce integration, next-day funding, and an all-in-one management dashboard. Visit Square to create a free account and test it out.
Need Help Getting Started?