TriNet Review: Is It the Right PEO for Your Business in 2022?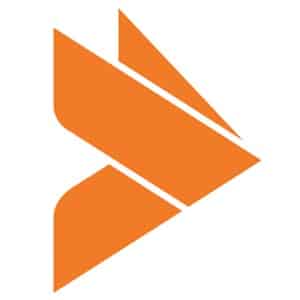 What We Recommend TriNet For
TriNet's feature-rich solution suite provides you with all the HR tools and support you need, so you get more time back in managing and growing your business. As a PEO, it handles administrative HR and payroll processes for you, while you maintain complete control over making workforce and business decisions.
TriNet is also one of our top recommended PEO companies for small businesses because it can customize its services to fit the HR needs of companies in a wide range of industries. With its team of specialists who are always up-to-date with the regulations unique to your industry, you're assured that your business will stay compliant with the latest labor and tax rulings.
In short, TriNet is best for:
Small to medium-sized businesses (SMBs) with industry-specific compliance needs wanting to outsource day-to-day HR tasks: TriNet's wide range of strategic services and cloud-based HR solutions, which can be tailored depending on the business' industry, help minimize your HR administrative tasks and reduce employer-related risks. Let's say you're a financial firm, TriNet will assign a dedicated account specialist and a service team that knows the ins and outs of financial services to help you handle regulatory changes.
Employers looking for PEO services with a reasonable pricing scheme: While TriNet requires you to contact its sales team and request a quote, it offers a pricing matrix that provides you with lower rates if you hit certain milestones and thresholds. For example, TriNet's charges will go down if Social Security and unemployment tax maximums are reached. With other PEO companies, the fees remain the same even if you hit these thresholds.
Small businesses with limited HR experience: What's great about TriNet's PEO services is that it takes on your HR and payroll administrative tasks and responsibilities, which is perfect for small businesses that don't have an in-house HR team.
When TriNet Would Not Be a Good Fit
Startups and mom-and-pop businesses that want low-cost PEO services: Although TriNet has a pricing matrix in which fees go down as you meet specific thresholds, its services aren't cheap. We were quoted monthly fees of $150–$165 per employee for a company with 25 workers. For a more affordable option, we recommend Justworks. Its monthly fees start at $49 per employee ($44 if you have 25 up to 99 employees) and prices decrease as your headcount increases.
Companies that want PEO services with HR, payroll, and IT tools: TriNet may have a robust HR solution suite, but it lacks the IT tools that Rippling offers to help manage business apps and computers. What's more, Rippling has a flexible PEO that you can directly turn off from your account settings, enabling you to easily switch to using its HR platform again. TriNet doesn't have this option.
Employers who need payroll services only: TriNet's PEO service may be too much for those who only need to pay employees. For full-service payroll at reasonable rates, consider Gusto. It offers solid pay processing tools, efficient payroll tax filing services, and a wide range of employee benefits options.
Looking for something different?
Read our guide to the best HR software if you're looking for an all-in-one HR system and don't need PEO services.
TriNet Overview
PROS

CONS

A robust offering of HR services and tools
Non-transparent pricing (requires you to request a quote)
Tailors PEO services to your industry
Can be pricey for small businesses (similar providers charge slightly lower rates)
Fees decrease when Social Security or unemployment rate maximums are reached
Inconsistent customer support quality
TriNet Pricing
TriNet's pricing scheme is based on your business location, industry type, company size, and scope of services that you need. While its pricing page shows that it charges a flat monthly fee for each employee, you have to contact its sales team to discuss your business requirements and request a quote. For a company with 25 employees, we were quoted $150–$165 per employee monthly.
If you meet specific requirements, such as employees reaching the maximum rates for unemployment taxes and Social Security deductions, TriNet will charge you lower rates. Further, its administrative fees remain the same even if your employees' salaries go up.
TriNet also doesn't require its clients to sign long-term contracts with them. However, it offers a bundled solution that includes access to all of its full-service offerings such as payroll processing, tax filings, benefits administration, risk mitigation, HR consulting, and online solutions for managing performance reviews and training programs.
TriNet Features
TriNet's PEO and full-service HR solutions are designed to help businesses efficiently manage HR and payroll processes. Let's take a look at some of its essential features.
Payroll and tax filing services
TriNet's online payroll services include paperless payslips, employee pay processing with direct deposits and debiting, payroll tax computations and filings, and electronic W-2 preparation and delivery. It also offers a self-service portal where employees can view pay details, update their information, print W-2 forms, and more.
---
Benefits administration with comprehensive plan offerings
Its benefits administration service is designed to help you manage healthcare and insurance enrollments, including employee claims and ACA and COBRA filings. Through its network of partner companies, you are granted access to a wide range of employee benefit options—from health and retirement plans to commuter benefits and critical illness policies. Here are some of its partner companies:
Aflac
Aetna
Blue Shield of California
Kaiser Permanente
MetLife
Transamerica
UnitedHealth Group
TriNet also offers non-traditional employee benefits such as auto, pet, and home insurance plans and employee discounts with various business establishments. The discount offerings are made possible through TriNet's Marketplace perks, where your employees can enjoy special pricing on office supplies, books and training materials, computers, web and professional services, movie tickets, fitness classes, and more.
---
HR tools
Its comprehensive cloud-based HR platform includes features that enable you to efficiently manage employees—from hiring to retiring. Its online solutions can help onboard new hires, monitor employee attendance and time-off requests, manage expense reimbursements, collect workforce analytics, and download reports. It can also help you track performance reviews, as well as provide employees access to more than 500 learning courses.
---
Compensation consulting
If you need help assessing the competitiveness of your company's compensation package, TriNet can provide compensation benchmark reports (via Salary.com), including an analysis of whether your salary offerings are ahead, below, or at par with the market.
---
Expense management
Managing and filing expense reimbursements can be challenging especially if you have a remote workforce. With TriNet, your employees can file reimbursement claims for business expenses and submit screenshots of receipts and supporting documents online. You can even designate specific managers as expense claim approvers. What's also good about this tool is that it automatically forwards all approved expense reports to TriNet's payroll solution for processing, removing the need for manual data collection and transfers.
---
Access to HR experts
Apart from helping businesses manage their day-to-day HR operations, TriNet's team of expert consultants can provide advice about labor regulations, employee relations concerns, and compliance issues to mitigate employer-related risks.
---
Third-party software integrations
TriNet offers API tools that provide you and your developers the capability to create integrations with other software. It also has an "Integration Center" that includes pre-built integrations with popular systems that most businesses use. Here are some of its partner systems.
QuickBooks
Xero
Sage Intacct
Okta
BambooHR
Greenhouse
OneLogin
Google Cloud
---
TriNet Ease of Use
Integrated HR solutions
Generally user-friendly
Self-service online portal
Access to HR experts
Email and phone support
24/7 live chat
TriNet's PEO service and cloud-based HR platform are designed to take HR and payroll tasks off your hand so you can focus more on managing strategic projects to build your business. While it handles HR processes for you, it also provides access to relatively easy-to-use online tools for onboarding new hires, enrolling in benefits, tracking employee performance reviews, approving transactions (such as PTO and expense reimbursement claims), and more.
Its wide range of HR solutions also integrates well with each other, making data transfers between modules easy and seamless. For example, you don't have to manually extract time data from its time and attendance solution and then upload it to its payroll tool for processing—TriNet automatically captures the information it needs to run payroll. You simply have to review and approve employee pay details.
And if you need assistance, TriNet has a team of HR professionals who can provide expert advice in handling employees, payroll, and compliance issues. It also offers support through email, 24/7 live chat, and phone from Mondays through Fridays, 3 a.m. to 9 p.m. Pacific time.
What Users Think About TriNet
| Users Like | Users Don't Like |
| --- | --- |
| Interface is relatively easy to use and navigate through | Expensive compared to similar providers |
| Feature-rich HR platform and efficient PEO services | Limited integration capabilities |
| Ease of processing payroll | Customer support quality is less than ideal |
Users who left positive TriNet reviews are generally satisfied with its HR and payroll services, adding that its online tools are generally simple to learn and use. They also praised its feature-rich platform and comprehensive employee benefits options.
However, the quality of its customer service is inconsistent. While some users commended its support team for providing good service, there are several reviewers who said that its customer reps are not helpful. Other users also complained about having been passed around to multiple customer service reps without getting a resolution to their problems.
At the time of publication, TriNet earned the following scores on popular reviews sites:
Top TriNet Alternatives
Best for: Small businesses looking for low-cost, high functioning PEO services

Best for: Businesses that rely heavily on technology needing HR, payroll, and IT tools

Best for: Companies looking for a unique benefits package

Base monthly fee from: $49 per employee

Base monthly fee from: $18 per employee

(for its workforce solution and payroll add-on)

Base monthly fee from: Custom-priced
While PEOs can handle a wide range of HR tasks, its services may be more than what your business requires. If processing employee payments is your primary need, check out our best online payroll services guide. And if you want help selecting a service or software for your business, read our guide to finding the right payroll solution.
Bottom Line
TriNet may not offer the cheapest PEO service, but the wide range of solutions it offers make it a good option for SMBs looking for full-service HR and payroll. It can help manage your day-to-day HR tasks, from onboarding new hires and paying employees to tracking staff attendance and monitoring performance reviews. Plus, as a PEO, you get solid compliance support through its team of specialists and HR experts.
Sign up for a free demo and quote today.