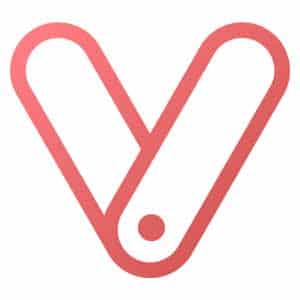 What We Recommend Vagaro For
I have years of experience in the spa industry and have studied dozens of POS systems; Vagaro is one of the best POS systems for salon and fitness. With a score of 4.55 out of 5 on our review of POS for salons, we praised it not only for its terrific scheduling and customer management tools but also for its payroll and SOAP notes.
In short, Vagaro is best for:
Busy salons with multiple employees: Vagaro has in-depth tools for calendars, customer management, and employee management (including payroll). This makes it a top choice for services managing a busy staff.
Spas, fitness centers, and massage therapists working in the medical industry: Vagaro's SOAP (subjective, objective, assessment, and plan) Notes are not often found in POS or scheduling software. This specific form makes it easy to take notes on a client's physical assessment and progress.
Businesses looking for marketing tools: Vagaro offers all its users a place on its website and app, where customers can book appointments or shop in your online store. Only Fresha does something similar for salons, and MassageBook for massage therapists. It also has advanced marketing tools, although these may cost extra.
When Vagaro Would Not Be a Good Fit
Small salons or solopreneurs: Vagaro is more expensive and has more features than a single operator running their own calendar and online store needs. We suggest Square or Fresha, which both have free plans for a single user. Fresha also has an online directory like Vagaro.
Retail and restaurant businesses: This software is designed for services like beauty, fitness, or massage. Check out our guides to the best retail POS and best restaurant POS if these are your industries.
Looking for something different? Read our guide to the best POS systems for small businesses.
Vagaro Overview
PROS

CONS

Listing in its online directory
No free plan
Calendar has icons
Intake and other forms cost extra
SOAP notes for health and fitness
Expensive hardware
Payroll tools included
Vagaro Pricing
Free trial: You can get a one-month free trial.
Monthly subscription fee: $25–$85 per month depending on how many employees require their own calendar. The pricing is similar to Square, though Vagaro lacks a free plan. If you want a free plan that handles multiple employees, look at Fresha.
Additional features: Vagaro has additional features that it charges extra for. These include

Forms: $10 per month
Cloud storage: $10 per month
Automated text marketing: $20 per month
Branded app: $200 per month
Online shopping cart: $10 per month
Custom website: $10 per month
Check-in app: $10 per month
Featured spot on the Vagaro website: $10 per month

Payment processing fee: Vagaro is unique in that it has two payment processing plans, depending on your sales volume. You may have to sign a contract.

<$4,000 per month: No monthly fee; 2.75% for in person, 3.5% + 15¢ for keyed-in transactions
>$4,000 per month: $10 monthly fee, plus 2.2% + 19¢ for in person, 3% + 19¢ for keyed-in transactions; or if using American Express, 2.75% + 19¢ for in person, 3.5% + 19¢ for keyed-in transactions

Card reader hardware costs: Free chip, tap, and swipe card reader with each account. Additional readers cost $75.
POS hardware costs: Countertop terminal bundles with touch-screen monitor available from $750–$1,203. This is more expensive than you'll find with other systems like Square.
Vagaro Features
Depending on the number of clients, services, inventory, and employees you have, setup can take as little as 15 minutes. It offers free import of customer contact information and inventory. For $150, it will import everything from appointment notes to employee profiles. However, be sure to verify the setup and have a backup; one user on Capterra complained of losing all their customer information when shifting from Square. Another user said they could not import previous appointment history.
Hardware
Vagaro offers three POS systems using its dual-screen Pay Desk monitor as the foundation. The system is fully integrated with Vagaro and offers one screen for business and the other for customers, where they can see charges, add a tip, sign, and pay. You can also make home screens with daily deals or images of your work. It supports Wi-Fi, external keyboards, and peripherals. You can also download Google Chrome and email to the device.
There are three packages available:
Pay Desk Essentials: ($750) Pay Desk + handheld scanner
Pay Desk Plus: ($864) Pay Desk + handheld scanner, EMV reader, and dock
Pay Desk Complete: ($1203) Pay Desk + handheld scanner, EMV reader and dock, USB printer, and cash drawer
Pay Desk Plus and Complete also include a $75 discount if you sign up for a one-year merchant account.
Calendar
Vagaro's calendar is color-coded by status, easy to use, and versatile. You can book people or resources, create recurring appointments to let them fill automatically, and block off personal time so that you don't schedule an employee on their day off. You can create notes by clicking on an appointment or hovering over it to see existing notes as a popup. These features are typical of most scheduling software.
Some features that stood out, however, were the icons that can indicate at a glance the kind of appointment—such as a camera for a livestream class or consultation—as well as the ability to double book. This is a great tool for salons, where the stylist might squeeze in a haircut while waiting for a perm to set. If you schedule classes, you can set the capacity, and the calendar will track sign-ups and show as full when the limit has been met.
Finally, you can sync your Vagaro calendar to Google, Apple, or Outlook calendars. Many appointment software applications do this, but it's always a useful tool for employees.
Memberships
You can set up memberships with autopay functions as well. Sell these anywhere you book appointments, from Facebook to your online store. You can also set introductory rates, first-month-free, reward points, or other perks. You can even allow customers to share their memberships with family and friends—even pets.
Notifications
Vagaro lets you send acknowledgments and reminders via email or text. Clients can opt in or out of text notifications, which include confirmations, reminders, and other messages relating to appointments. Unlike Salon Iris, you get unlimited text notifications, although marketing texts are done with an add-on that starts at $20 per month.
Vagaro offers a mobile app for clients. It lets you send push notifications about anything related to their appointments, such as a change in time. Clients can also use the app to add appointments to their phone calendars. Salons can use the Vagaro Pro app to view notifications and contact customers.
Online Store
The online store lets you sell from your Vagaro website, booking page, or Facebook account. Vagaro assists for free by importing the inventory and helping you set up the shop. You need a merchant service account for this feature. You can have customers purchase and book services, or purchase to book them later. You can also sell products, packages, gift certificates, or memberships. You can take deposits or payments in full. It also lets you select shipping or pickup options.
Payments
Vagaro offers a variety of ways for you to get paid. In addition to being able to integrate your own merchant account, Vagaro has its own payment processor, Vagaro Merchant Services. It has a flat rate for businesses that make less than $4,000 a month. If you earn more than that, it charges a $10 monthly fee but reduces your per-transaction rate. Most POS services with integrated payment processing do not have a reduced-rate deal like this.
In addition, you can send invoices to customers, which can be paid for online, including accepting tips. The invoice feature comes with automatic reminders when overdue and tracking through the reports. They link to customer profiles, as well, so it's easy to remind a customer about an overdue payment when they come in for their next appointment.
Customer Management
Vagaro lets you track and store customer information, from a photo to credit card information to what size blade they prefer for their hair. You can also upload images, videos, PDFs, digital waivers, and more from the calendar screen and link customer files to specific appointments.
SOAP Notes
Health and fitness services, especially those associated with chiropractic or medical facilities, will appreciate the SOAP notes function. SOAP stands for Subjective, Objective, Assessment, and Plan and is used to capture visit details for each client, retrieve history, and view progress.
You can access the SOAP notes from the appointment or the customer profile. There are two types: SOAP Notes and SOAP Notes Advanced. The advanced screen has a profile of the human body to make identifying pain points easier (this feature is ideal for, and typically used by, massage therapists). They both have a pain scale and SOAP boxes. You can also attach up to five files in JPG, PNG, or PDF. You'll be able to see and review previous notes as well.
Payroll
Vagaro has one of the best payroll functions of the salon POS software we reviewed, with hourly rates and a time clock, plus customized commission tiers and the ability to pay by services, classes, and product sales. It lets you run payroll reports and view pay stubs and pay history. For more advanced features, you can integrate with Gusto, Xero, or QuickBooks.
Reports
Vagaro's dashboard shows appointments, sales, and service providers for a quick look at your business's current status. For more in-depth analysis, you can integrate data with Xero, QuickBooks, or Excel, or pull reports on the following:
Employee payroll
Client retention
Sales
Online vs in-house booking
Inventory: sold, lost, expired, purchased
Commissions by employee
Vagaro Add-On Features
Vagaro has several features that it charges extra for but, like with Square, add significantly to its functionality and are things you might have needed a third-party application for. With these add-ons, you get the functions plus the knowledge that they work seamlessly with the Vagaro POS system.
Check-in app ($10 per month): Remove the need to have someone at the front desk with a check-in app that lets customers check themselves in (using the QR code on the Vagaro app, with a key card you provide, or manually) for one or multiple appointments (like a massage and facial) and notifies you. Clients can also cancel appointments or sign up for a new class or appointments—even multiple sessions—and pay on the app.
Forms ($10 per month): Create custom forms for intake, liability waivers, surveys, and whatever you need to best serve your customers. You can embed them in the website, send them by email, or set them to be filled when booking an appointment.
Automated email marketing ($0–$90 per month, depending on number of emails sent): With colorful newsletters and an easy-to-use design interface, you can create campaigns for customers for occasions from birthdays to "not seen you in a while" to promoting the newest product or stylist. Vagaro says users get an average of 4.6 appointments per campaign.
Automated text marketing ($20–$400 per month, depending on number of texts sent): Text individuals for special occasions or send out blasts to all your customers to share a new discount or service. Vagaro can automate texts, integrate with email campaigns, and track success.
Website Builder ($10 per month): Select and customize a template, or have Vagaro designers create your website for you ($100 one-time fee). Vagaro hosts the website and integrates the Vagaro calendar, so customers can book appointments.
Branded application ($200 per month): Get all the tools of Vagaro, from booking to shopping cart, on an application branded specifically for your store. Vagaro designs it for you and puts it on the Google's Play store and the Apple App Store.
Get featured on Vagaro's customer-facing applications ($10 per month): This is a good way to stand out from the crowd.
Mobile App
Vagaro has two apps: one for customers, and one for you and your employees.
The customer app is where people can find spas, salons, fitness studios, and more in their area. It lets them book appointments and purchase products from your businesses. Android users give it 4.6 out of 5 stars with 5,032 reviews. The iOS app earned 4.8 out of 5 stars with 4,200 reviews. (At the time of this posting, of course.)
The Vagaro Pro app lets you run Vagaro from your mobile, with your customer database, appointment history, and more. You can book appointments, manage equipment and rooms, set up your online store, and take payments. At the time of this posing, Android users give it 4.2 out of 5 stars with 6,785 reviews. The iOS app earned 4.5 out of 5 stars with 4,500 reviews.
Ease of Use
Free training twice a week
Knowledge base with videos
Live chat

User-friendly interface
Mobile app
Automated reminders
If you're new to Vagaro, take advantage of the free training sessions offered Mondays at 1 p.m. Pacific time and Tuesdays, 9 a.m. Pacific time. For specific questions on using a feature, you can go to the knowledge base which has detailed articles, often with video. There's also a live chat feature.
Users have said that the application is easy to use, but because there are so many functions, they took some time to learn it all. When problems happened, it was not always easy to get assistance, however. (See customer feedback below.)
Top Vagaro Alternatives
| | | | |
| --- | --- | --- | --- |
| Best for: Salons wanting easy software with lots of features | Best for: Salons wanting POS and appointment software with a free directory | Best for: Busy salons and service businesses; virtual appointments | Best for: Small or independent massage salons or therapists |
| Base monthly fee from: $0 | Base monthly fee from: $0 | Base monthly fee from: $29 | Base monthly fee from: $9.99 |
| Base transaction fee: 2.6% + 10¢ | Base transaction fee: 2.19% + 20¢ | Base transaction fee: Need third-party payment processor | Base transaction fee: 2.6% + 10¢ |
| | | | |
If you're not sure Vagaro is right for you, see how it compares with our top salon and spa POS services.
What Users Think About Vagaro
Users love or hate this application. Those that love it appreciated the breadth of features, that it costs less than MindBody while doing a similar job, and that they could add additional features as needed.
Those that hated it had significant issues when switching to Vagaro from other software or troubles with customer sign-ins, pricing displays, and texting, which led to the loss of clients and revenue. One user said it does not work well in booking classes. Customer service, too, was praised or reviled, although a trend was that disgruntled users were not reimbursed for loss of client income because of software issues.
Nonetheless, with an average of 4.7 stars as of this posting, it seems to get things right most of the time.
When reading through user reviews, these are some of the trends that I noticed:
PROS

CONS

Affordable
Page loads long; crashes when customers make appointments
Lets you add or remove tools
Booking multiple services is difficult
Easy to use
Customer support is ineffective; company does not reimburse for losses
Bottom Line
If you run a busy salon or fitness center and need POS software that handles your appointments, employees, and customers, Vagaro is a good choice. It not only handles the most important parts of scheduling and reminding customers of appointments but also processes payments and includes an online store. Users rate it highly. Sign up for its free one-month trial today.