A point-of-sale (POS) system serves as the central hub for retail businesses by processing all customer transactions. Retail POS systems also have features to manage products and customers, and track sales. The best retail POS software systems are easy for employees to use and affordable, with prices starting at less than $100 per month.
Top 7 Retail POS Systems 2019
| Retail POS System | Best for |
| --- | --- |
| | (Best overall) Retailers that want robust inventory management and reporting for a low fee |
| | Retail stores that want a POS with built-in loyalty program |
| | Multichannel sellers who want a streamlined POS and ecommerce platform |
| | Boutiques, specialty stores, or cafes that want detailed inventory management |
| | New or small businesses that want an immediate and low-cost system |
| | Retail stores that want a POS with built-in foot traffic calculator |
| | Businesses that want a locally installed system with no monthly software fees |
How We Evaluated Retail POS Systems
A POS system rings up sales, processes payments, and handles customer returns and exchanges, and can also track inventory, analyze sales data, create shopper profiles and help manage employees. Because processing sales are the primary function of a POS system, we compared transaction fees and overall operational costs when determining the best POS systems. However, we also considered each product's additional retail management features.
We evaluated retail POS systems based on the following criteria:
Price: Retail POS software should be affordable for small businesses with low startup and monthly fees, and a variety of hardware options
Ease of use: POS systems should be user-friendly and require little training for staff
Payment processing: Retailers need to be able to ring up sales and process customer transactions for low payment processing fee
Inventory management: We looked at what inventory features each system has, including real-time tracking, low stock alerts, and purchase order management
Customer relationship management (CRM): We considered CRM features like customer profiles, email marketing, and loyalty programs
Employee management: Retailers need a POS that allows for multiple employee logins, permission levels, and sales or activity tracking
Reporting and analytics: We looked at what sales, inventory, customer, and employee insights each system provides, whether those tools are customizable if data can be exported, and if they provide any visual graphics or instructional tools
Integrations: We prioritized systems that have ecommerce integrations so retailers can sell online, marketing tools, and accounting integrations to manage finances
Customer support: We considered whether systems offer free live support, and whether or not the support is 24/7
Based on the above criteria, Lightspeed Retail is our top pick for best retail POS system for small businesses. It has all of the standard retail POS features like payment processing, sales tracking, and customer management. Plus, Lightspeed has some of the most sophisticated inventory management and reporting tools available for small businesses and a competitive price.
Lightspeed Retail: Best Overall Retail POS System for Small Businesses

Lightspeed Retail is a moderately priced, robust retail POS system that includes more than 40 sales and inventory reports, analytics tools, and detailed inventory management. Lightspeed also has ecommerce and loyalty add-ons, making it the best overall retail POS software system for small businesses.
Lightspeed Retail Pricing
Lightspeed Retail starts at $99 per month for software and $699 upfront for hardware. Hardware kits include receipt printers, cash drawers, and bar code scanners. The software can run on tablets, laptops, or desktops so that retailers can choose their own preferred hardware.
Lightspeed Retail Payment Processing
Lightspeed Retail has a built-in payment processor called Lightspeed Payments. The rates are competitive with Shopify's payment processing fees. Tapped, inserted (or chip), and swiped card payments are 2.6% plus 10 cents per transaction. Manually keyed-in payments are 2.6% plus 30 cents per transaction.
Lightspeed Retail Features
Lightspeed POS software includes more than 40 sales and inventory reports, giving you maximum data on your best-selling products and profit margins. Its inventory management features make it a great choice as a vape shop POS system. Lightspeed also includes employee performance reports so that you can identify your top sales staff easily, view your average transaction value, and prepare for rush hours properly.
Lightspeed Retail Inventory Management
Lightspeed streamlines operations by letting retailers order new and repeat stock through the retail POS software and combine orders into one master order to get the best pricing. Lightspeed can also create custom orders, bundle items for gift baskets, and anticipate shopping trends in your customer base. The ability to anticipate inventory needs and shopping trends are what sets Lightspeed well above the competition.
Lightspeed Retail CRM
Like Square POS, Lightspeed also has a customer directory feature that tracks transactions and gathers data. Lightspeed also lets users assign VIP status to certain customers. Business can set up promo codes for specific items or customers for targeted sales. Lightspeed also has a built-in gift card function. However, unlike retail POS systems such as Springboard and Vend, Lightspeed's loyalty program requires an integration.
Lightspeed Retail Reporting and Analytics
Lightspeed includes more than 40 built-in reports that cover inventory, sales, employee performance, and more all-in-one analytics dashboard. What sets Lightspeed apart is that this system goes the extra step to translate data into actionable business tips and insight. For example, Lightspeed can take sales and traffic data and translate that into staffing and inventory reports to help you prepare for peak hours.
Lightspeed Retail Ecommerce and Omnichannel Integrations
Lightspeed Retail customers also have access to Lightspeed Ecommerce, which is a robust platform that lets retailers set up an online store that integrates seamlessly with their brick-and-mortar business. This integration also offers retailers the option to sell on Facebook and lets customers buy online and pick up orders in-store. Shopify and Square also have integrations that can be used for selling products on social media.
What Lightspeed Retail Is Missing
Some of Lightspeed's additional features, like Loyalty and Ecommerce, are only available with an additional monthly fee. Systems like Shopify and Square offer free ecommerce platforms and Vend and Springboard have loyalty programs that are built into the base price. If you were to add Loyalty and Ecommerce to Lightspeed Retail, you're looking at paying more than $200 per month. Also, unlike most other POS systems, Lightspeed Retail requires you to sign a contract, which means you're stuck with it if you don't like it until your contract ends.
Lightspeed Retail Reviews
Overall, Lightspeed Retail reviews are positive. The learning curve for this POS is slightly steeper than other options like Square, but that is because Lightspeed offers more features. Lightspeed provides business insight and management tools well above industry standard. Users like the in-depth reporting and easy product management Lightspeed provides.
Get Started With Lightspeed Retail
Lightspeed Retail is POS software that goes beyond the basics to offer retailers detailed inventory management and reporting for an affordable price. Retailers that need to manage lots of different products will appreciate the robust management features. Visit Lightspeed to try it free for 14 days.
Vend: Best Retail POS System With Loyalty Program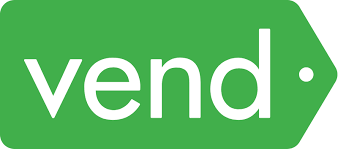 Vend is a cloud-based POS system specifically for retailers. It has a sophisticated customer loyalty program built into the base monthly fee. Most POS systems charge a hefty additional price for advanced CRM features, so Vend is a great POS system for retail businesses that want a loyalty program.
Vend Pricing
The monthly fee for Vend's Lite plan is similar to Lightspeed Retail. However, to get the most out of Vend's features, including the built-in loyalty program, you would want to choose the Pro plan at $129 per month. Vend can be used on Mac or PC in stores or through an iOS app for mobile POS, and it operates in the cloud, so there's no need for special hardware.
Vend Pricing and Features
| | Vend Lite | Vend Pro |
| --- | --- | --- |
| Monthly Fee* | $99 | $129 |
| Outlets | 1 | Up to 6 |
| Registers | 1 | 1 |
| Additional Registers* | $49 | $49 |
| Reporting | Basic  | Advanced |
| Inventory Management | ✔ | ✔ |
| Unlimited Products | ✔ | ✔ |
| Loyalty & Gift Cards | | ✔ |
| Ecommerce | | ✔ |
| 24/7 Phone & Chat Support | ✔ | ✔ |
*Prices reflect annual payment. Month-to-month rates are $119 for Lite, $159 for Pro, and $59 per additional register.
Vend Payment Processing
Vend is one of the only systems on our list that doesn't have its own built-in payment processing. Instead, Vend integrates with Square, PayPal, and Worldpay for payment processing. Vend can also potentially be used as a gateway for your preferred merchant services provider—just ask. It's also worth noting that Vend will continue to work if offline, like Square POS.
Vend Features
Vend is a cloud-based retail POS software that works on Macs, PCs, and iPads. Vend has standard features like sales tracking and reporting, inventory management, and customer management. Vend's unique feature is that the Pro plan has a built-in loyalty program and gift card features. Most other POS systems, including Lightspeed and Square, charge extra for these features.
Vend Inventory Management
Vend has detailed inventory management features, similar to Lightspeed and ShopKeep. Businesses can add products by bulk with comma-separated values (CSV) files or add products individually. Retailers can also apply variants to each product, such as different sizes or colors, split groups into singles or pours, or create bundles like gift baskets. Vend also has a bar code scanner app for smartphones so that retailers can take paperless inventory counts.
Vend CRM and Loyalty Program
CRM features, including loyalty programs and gift cards, is where Vend stands out from other retail POS systems. Vend includes customer profiles that are comparable to the ones in Square POS, but Vend doesn't require add-ons or apps to use the customer data. You can create customer groups, similar to the VIP customer option in Lightspeed Retail, and give groups special pricing. Your customer profiles extend across all your sales channels.
Gift cards are enabled through Vend POS, and then you can order through Vend's supplier, your own supplier, or you can create your own gift cards. The loyalty program is also just a toggle button in Vend, and then you set the ratio of dollars spent to points received. Balances for customers show up when they make purchases, are added to receipts, or sent by email.
Vend Employee Management
Vend is incredibly easy to use, so retail staff can be trained in just a few minutes. Retailers can create individual employee accounts for each employee and customize permission settings. Employers can also set daily, weekly, and monthly sales goals for each employee and track their progress.
Vend Reporting and Analytics
Vend has a pretty detailed reporting feature. Vend has two different levels of reporting, a basic one for the Lite plan, and a more advanced reporting tool for the Pro plan. Both plans come with custom reports, so retailers can filter data however they want, similar to Lightspeed. The advanced reporting comes with reports on employee performance, discounts, the time it takes for an employee to sell a product, and more.
Vend Integrations
In addition to having third-party payment processors, Vend is also one of the only solutions on our list to integrate with other ecommerce platforms instead of having their own solution. The Vend Pro plan integrates with Shopify, StitchLabs, BigCommerce, and others for ecommerce. The Lite plan has a Xero integration for accounting, which is the only integration available for that plan. Pro has Xero and QuickBooks integrations for accounting as well as some loyalty and marketing integrations.
What Vend Is Missing
The biggest downside with Vend is that most of its distinguishing features, like the loyalty program and gift cards, are only available with the Pro plan. Ecommerce integrations are also only available with the Pro plan. Starting at $129 per month, Vend Pro is pricier than many of the other options on our list.
Vend Reviews
Overall, Vend reviews are positive. Many users are happy with how intuitive the program is. Retailers also love the included loyalty program and gift cards. Some users say that the inventory features are not as powerful as they would like and that Vend's monthly fees are high.
Get Started With Vend
Vend is a POS system specifically designed for brick-and-mortar retailers. It's the only system on our list with loyalty program and gift card features built into the monthly base price and integrated seamlessly with the rest of the POS. Go to Vend's website now to sign up for a 30-day free trial.
Shopify: Best Multichannel Retail POS System

Shopify is a flexibly priced POS solution and an ecommerce platform for store owners. Unlike the other POS systems on our list, which are primarily brick-and-mortar platforms with ecommerce extensions, Shopify is ecommerce-based and has additional online sales channels like Facebook, Pinterest, Amazon, and BuzzFeed. Overall, Shopify POS is the best solution for multichannel retailers.
Shopify Pricing
Shopify POS offers three different software options: Basic Shopify for $29 per month, Shopify for $79 per month and Advanced Shopify for $299 per month. Shopify operates on iPads. Retailers can add extras like cash registers or receipt printers as needed. With so many options, Shopify has the most flexible pricing of any system on our list.
Shopify Pricing Tiers
| | Basic Shopify | Shopify | Advanced Shopify |
| --- | --- | --- | --- |
| Monthly Fee | $29/month* | $79/month* | $299/month* |
| Online Credit Card Processing | 2.9% + 30 cents | 2.6% + 30 cents | 2.4% + 30 cents |
| In-store Credit Card Processing | 2.7% + $0 | 2.5% + $0 | 2.4% + $0 |
| Unlimited products | ✔ | ✔ | ✔ |
| Online Store | ✔ | ✔ | ✔ |
| Gift Cards | | ✔ | ✔ |
| Professional Reports | | ✔ | ✔ |
| Advanced Report Builder | | | ✔ |
*Shopify has options to pay for one or two years in full at a 10% and 20% discount respectively.
On May 4, 2020 Shopify released POS Pro for $89/month in addition to the free POS app. We will update this article to reflect the new pricing and features.
Shopify also has optional hardware available, including:
Chip & swipe card reader: Free with Shopify account (normally $29)
Tap & chip card reader: $49
Dock for chip & tap reader: $39
Stand for iPad: $149
Shopify Features
All Shopify plans include an integrated ecommerce platform. In addition to Basic Shopify, Shopify, and Advanced Shopify, there is also Shopify Lite for selling on social media and at pop-up events or Shopify Plus for large-scale enterprises. Shopify also has its own app store where you can find extra features and plug-ins. If you already have a Shopify ecommerce account, using the connected Shopify POS system is your best option.
Shopify POS Inventory Management
All three Shopify plans include unlimited product stock keeping units (SKUs) and basic inventory management. Retailers can sort products by category, type, season, sale, and more. Businesses can also use Shopify to automatically sort products based on vendor, price, or inventory level. Shopify also has bar code management to enter existing bar codes for products or create new ones. Shopify tracks inventory levels across all sales channels and stops selling products online or in-store automatically when an item runs out.
Shopify POS CRM
Shopify creates customers profiles with each new order automatically and tracks customer transactions like Square and Lightspeed. Since Shopify POS combines ecommerce with in-store selling, the POS tracks customers across both channels. However, Shopify does not have all the CRM functions of Lightspeed, such as a VIP customer classification.
Shopify POS Ecommerce Store
Shopify is an ecommerce-based platform. If you already have a Shopify online store, you can add a brick-and-mortar sales channel without any additional fees. If you're setting up a Shopify account for the first time, your online store is included. Most major POS systems such as Square don't have an ecommerce solution that is as robust as Shopify.
Square is one of the only other POS systems on our list that comes with a free online store. However, when comparing Shopify vs Square, Shopify's ecommerce tools are much more sophisticated. However, Square users do not have to pay for the POS, and anyone can create an account and online store for free.
Shopify POS Multichannel Sales
In addition to combining ecommerce and in-person selling under one dashboard, Shopify also has options to sell on Facebook, Pinterest, Amazon, BuzzFeed, and more. This is the only POS on our list that has some of these sales channel integrations. Shopify also has a built-in communication tool for employees for cross-platform communication.
Shopify POS Reporting and Analytics
Like Vend, Shopify also has different levels of reporting. To access to advanced reports, you'll have to subscribe to one of the two highest plans, either Shopify or Advanced Shopify. Basic reports in Shopify include sales reports, so you can track trends, sales totals, and sales based on day or time of year, which help you plan ahead. There are also customer reports so that you can see the percentage of new customers vs repeat customers. If you want more advanced and custom reports like you'd find in ShopKeep, you'll have to choose Advanced Shopify.
What Shopify Is Missing
The biggest missing feature with Shopify is reporting. Professional reports are only available with the Shopify and Advanced Shopify plan. If you want a custom report builder like the one that comes standard with Lightspeed, you would need to pay for Advanced Shopify, which at $299 per month is very expensive.
Shopify Reviews
Shopify user reviews are excellent for retailers looking to sell through multiple channels. If you are looking to have ecommerce with your brick-and-mortar store or already have a Shopify online store, Shopify POS is the best option for your business. However, some users report difficulty in customizing or changing sales tax rates.
Get Started With Shopify
Shopify is the best option for retailers with ecommerce. This program also lets retailers switch between different pricing plans as needed. Visit Shopify's website to get started with a free 14-day trial and receive your free card reader.
ShopKeep: Best POS System for Cafes & Specialty Retailers

ShopKeep is a cloud-based iPad POS system for retailers, cafes, and specialty shops. ShopKeep has detailed inventory and product tracking that is typically found in retail POS system but also has recipe and ingredient tracking, making it a great POS for bakeries or any cafe or retailer that also needs to sell food or beverages.
ShopKeep Pricing
ShopKeep has quote-based pricing, so contact ShopKeep for specific pricing for your business. However, ShopKeep generally has three POS monthly plans: Basic, Essential, and Advanced plans with slightly different features. Contact a ShopKeep representative for specific pricing and quotes.
ShopKeep Pricing and Features
| | Basic | Essential | Advanced |
| --- | --- | --- | --- |
| Estimated Monthly Fee | $69* | $99* | $199* |
| Unlimited Transactions | ✔ | ✔ | ✔ |
| Unlimited Inventory Items | ✔ | ✔ | ✔ |
| Reporting | Basic | Advanced | Advanced |
| Pocket Reporting App  | | ✔ | ✔ |
| Advanced Marketing Features | | | ✔ |
| Customer Loyalty Program | | | ✔ |
*Estimated monthly fees, contact ShopKeep for direct quotes
ShopKeep Payments
ShopKeep has a built-in payment processor called ShopKeep payments. Like Square, Lightspeed, and Shopify, ShopKeep payments has competitive flat-rate payment processing rates. However, unlike the other solutions, ShopKeep offers custom rates for each business with guaranteed lowest rates. Businesses can also choose to integrate with any other third-party payment processor.
ShopKeep Features
ShopKeep has standard retail POS features, including inventory management, integrated payment processing, customer management, and reporting. All of ShopKeep's features are built into the base price. ShopKeep also has a BackOffice for managing information like reports and inventory from any internet browser.
ShopKeep Inventory Management
ShopKeep has detailed inventory management that rivals that of Lightspeed and Vend. Although ShopKeep is designed for smaller stores, it still has powerful features. Businesses can add up to three variants for any product such as different sizes, colors, and so on. ShopKeep also lets businesses add raw ingredients and create recipes or bundles, which is good for cafes, bakeries, or any store that sells prepared foods. However, grocery retailers should look for a specific grocery store POS system.
ShopKeep Employee Management
ShopKeep lets retailers create unlimited employee login codes to track time, sales, and general activity. Managers can also set different permission settings for each employee. ShopKeep's BackOffice reporting hub also allows employees and managers to view their hours with the Time Clock report.
ShopKeep Reporting and Analytics
ShopKeep's BackOffice dashboard gives retailers access to sales, inventory, staff, and customer data. Businesses can go deep into the data to see what your best-selling products are, who's selling the most among employees, what your inventory value is, who your top customers are, percentage of clicks in marketing emails, and much more.
ShopKeep Integrations
ShopKeep doesn't have as many integrations as Shopify or Square. However, ShopKeep has some of the most important integrations, including QuickBooks for accounting and Mailchimp for email marketing.
What ShopKeep Is Missing
ShopKeep doesn't have a custom report builder like Lightspeed does, so there is not much flexibility to manipulate your inventory data. ShopKeep has loyalty programs and gift card features available, but only for the ShopKeep Advanced plan, which at approximately $199 per month, is one of the pricier systems on our list.
ShopKeep Reviews
ShopKeep reviews are generally very positive. Users like that ShopKeep is easy to use and intuitive to navigate. Users also say the customer service is friendly and helpful. Some reviewers report glitches or issues with system updates.
Get Started With ShopKeep
ShopKeep is known for giving small businesses the tools they need to manage their business, from inventory to staff members to customers, at a reasonable price. To get started, head over to ShopKeep's website, and fill out a short form.
Square POS: Best Budget Retail POS System for Startups

Square POS is a free app for small businesses that can be used on any iOS or Android device. It allows retailers to process payments, store customer data, and track basic inventory. As your business grows, Square has add-on features like Marketing and Square for Retail, making it a good budget POS for startups.
Square POS Pricing
Square POS has no monthly fee to use their service and provides users with a complimentary magstripe card reader that works with any iOS or Android phone or tablet saving users the cost of additional equipment purchases. However, retailers can choose to purchase specific Square hardware.
The free Square POS app also comes with payment processing, which has flat-rate transaction fees, which are affordable for most startups or very small businesses. Square's free POS app is limited, but there are other features you can choose to add on for a monthly fee.
Square optional hardware includes:
Square Reader (magstripe): Free
Square Reader (chip): $35
Square Reader (chip and contactless): $49
Square Terminal (all payments, receipt printer): $399 or $37 per month for 12 months
Square Register (all payments, two screens): $999 or $49 per month for 24 months
Note: Square has recently changed its flat-rate fee of 2.75% to 2.6% + 10 cents per transaction. We will update the pricing and our ranking of providers in the next update of this article.
Square POS Features
Square POS system includes basic inventory management such as the ability to add items manually and adjust stock levels. Square's inventory management capabilities are nowhere near as advanced as Lightspeed and the other more expensive programs on our list. However, it has the basic features needed to run your business.
Square POS Inventory Management
Retailers can adjust stock, manually add item descriptions, and receive customized daily emails detailing stock levels. However, businesses cannot create purchase orders through Square, scan bar codes, transfer inventory, or search a detailed item library like they can with other options on our list like Lightspeed.
Square POS CRM
Square customer directory automatically sets up a profile for each payment card and tracks all transactions associated with that payment method. Square stores vital contact information and allows users to message shoppers directly through the platform or make notes in customer profiles for future visits. Overall, Square POS offers an industry-standard CRM solution, but it does not offer more advanced customer insights like foot traffic as found in Springboard.
Square for Retail
Square for Retail is an optional software add-on for Square POS that includes more advanced inventory management and reporting capabilities. Square for Retail can also create and print bar code labels, receive orders, track returns, create and process purchase orders, manage vendor lists and project profits and profit margins by item.
Reports include the cost of goods sold, inventory history, projected profit, labor vs sales, inventory and sales by category and discounts. Square for Retail is $60 per month for one register, and additional registers are $20 per month.
Square POS Optional Add-ons
Square POS offers a free ecommerce store and also partners with many major platforms like BigCommerce and WooCommerce. Although Square POS gives retailers the option of creating a very basic ecommerce store, it does not have as many customization options as Shopify, for example, which is geared toward online sellers.
Square POS also has optional features for managing employees, processing payroll and offering benefits, loyalty programs, and email marketing. Square POS even has an appointment booking feature to turn Square into a salon POS system or a spa POS solution. It is unusual for one software system to provide all of these tools in-house. Square POS also integrates with outside accounting platforms like QuickBooks and Xero, marketing tools Mailchimp and ActiveCampaign.
Square POS Reporting and Analytics
Square Dashboard provides real-time reports including average customer spend, repeat visits, top-selling categories, and gross sales that can be accessed from anywhere. Retailers can set up daily emails to receive easily digestible sales and customer data. However, Square POS's reporting capability is limited to historical information about transactions and does not include more predictive analytics like purchasing trends found in Lightspeed.
What Square POS Is Missing
Square POS sticks to the basics, which means you aren't going to find many advanced features or detailed reports like you can get from Lightspeed Retail. Otherwise, you'll have to add on the paid features Square POS offers, but doing so can cause your monthly fees to rise to the same price as Vend, which includes a lot of the same features as part of its core software.
Square POS Reviews
Square POS reviews are generally positive. Overall, retailers love the low costs and predictable fees. Square POS is very easy to set up and intuitive to navigate. The main drawback is the lack of advanced management and reporting features.
Get Started With Square POS
Square POS has an intuitive interface that many users love, and the low-cost POS system includes all the basics you need to run a small business. If you need something more, there are add-on features or integrations to create a complete POS system for your business. Get a free account and start using Square today.
Springboard Retail: Best POS System for Measuring Store Traffic

Springboard Retail is a moderately priced POS system with a comprehensive CRM and real-time sales dashboard that works on any mobile device. Springboard Retail is the only POS system in our list offering real-time foot traffic data, making Springboard Retail the best POS system for retailers who want detailed customer insights.
Springboard Retail Pricing
Springboard starts at $99 per month for the Plus plan. There is also a Professional Retail plan available for $139 per month. Each plan is priced per register and is billed on an annual basis. There are also custom plans available for startup retailers and enterprise-level retailers.
Springboard Retail is browser-based, meaning it can work on any Mac, PC, or tablet. Springboard is the only solution on our list that has a mandatory training fee when you sign up. The exact fee is not disclosed on their site but was previously advertised as $795.
Springboard Retail Pricing Tiers
| | Plus | Professional |
| --- | --- | --- |
| Monthly Fee | $99 | $139 |
| One-time Training Fee | Quote-based  | Quote-based |
| Multilocation Support | ✔ | ✔ |
| Integrated Ecommerce | ✔ | ✔ |
| Customer Management | ✔ | ✔ |
| Professional Reports | ✔ | ✔ |
| Custom Report Builder | ✔ | ✔ |
| Promotions and Coupons | | ✔ |
| | | |
Springboard Retail Payment Processing
Springboard Retail is one of the few retail POS systems on our list that does not have built-in payment processing. Instead, retailers can choose one of Springboard Retail's integrated payment processors, which include Clover, eConduit, Worldpay, and Bank of America.
Springboard Retail Features
Springboard Retail lets you sell anywhere from any device. This system also has advanced CRM and loyalty programs included, whereas other systems charge extra for these capabilities. Additionally, Springboard Retail offers real-time data. Overall, Springboard Retail is a great POS option for retailers looking for in-depth customer insights.
Springboard Retail Inventory Management
Springboard Retail has tools built for managing stock across multiple store locations like real-time and custom inventory reports. Springboard Retail also has a personalization option to accommodate special inventory items such as embroidery or monograms. Overall, Springboard Retail's inventory management features are above average.
Springboard Retail CRM
Springboard Retail's customer dashboard feature is what makes this retail POS system the best option for shopper data and insights. Retailers and their employees can view a shopper's full story on any device and can track extras like "favorite color" or "pet's name," which is a feature not found in any of the other products we compared. Since Springboard Retail is also highly mobile, retail associates can look up customers and see their preferences from anywhere.
Springboard Retail Reporting and Analytics
Springboard Retail is the only retail POS software on our list that has real-time foot traffic data included in its reporting. This reporting metric helps optimize staffing and detect sales opportunities. In addition to foot traffic, Springboard Retail also offers real-time data reports similar to Lightspeed.
Springboard Retail Integrations
Springboard Retail has several ecommerce integration options, including BigCommerce, Magento, and Shopify. Springboard Retail also integrates with QuickBooks for accounting and Mailchimp for email marketing. Springboard Retail is the only solution on our list that integrates directly with Joor, a large wholesale marketplace, so retailers can place orders through the POS and sync purchase orders automatically.
What Springboard Retail Is Missing
The biggest flaw with Springboard Retail POS is the mandatory training fee. The added expense can be pricey for small businesses. Springboard Retail also has limited options for payment processing partners.
Springboard Retail Reviews
There are not many Springboard Retail POS reviews available. However, some users like that the system is user-friendly, can be used on any hardware, and has great reporting tools. Other users report mixed experiences with Springboard Retail's customer service team.
Get Started With Springboard Retail
Springboard Retail POS is the only system on our list with built-in foot traffic data. Springboard Retail also has some of the best reporting tools, making it a great retail POS options for businesses that want detailed customer insights.
QuickBooks POS: Best Locally Installed Retail POS System

QuickBooks POS is a locally installed POS that does not require a monthly subscription. The POS operates on Windows systems and Microsoft Surface tablets. QuickBooks POS integrates with QuickBooks Financial, making it a good option for retailers that want a locally installed system or those wanting to combine their payments and bookkeeping in a single solution.
QuickBooks POS Pricing
QuickBooks POS has a one-time software fee of either $1,200 for the basic QuickBooks POS $1,700 for the pro version or $1,900 for the multistore version. Each license is valid for one user. QuickBooks POS runs on a PC or Microsoft Surface Pro. Hardware is not included in software purchase.
QuickBooks has two options for card processing fees. The most popular option is $19.95 per month and 2.3% plus 25 cents for swipe and dip transactions, 3.2% plus 25 cents for keyed transactions and 1% plus 25 cents for transactions with PINs. Alternatively, businesses can pay a higher flat rate of 2.7% for swipe and dip transactions, 3.5% for keyed transactions, and 1% for PIN transactions without a monthly fee.
QuickBooks POS Features
QuickBooks POS has all the basic features retailers need to make sales, including payment processing, inventory management, and storing customer data. QuickBooks POS is a great POS option for retail stores that use QuickBooks for bookkeeping because they integrate seamlessly without any added fees.
QuickBooks POS Inventory Management
QuickBooks POS includes industry-standard inventory management, including product tracking, low stock alerts, and purchase orders. QuickBooks POS also supports multiple vendors and lets you add pictures to each product, similar to Square POS.
QuickBooks POS CRM
Like all of our POS for retail options, QuickBooks POS tracks sales by the customer so retailers can see each shopper's full transaction history. QuickBooks POS also lets retailers apply special coupons and discount codes to particular customers.
QuickBooks POS Integrations
QuickBooks POS connects directly with QuickBooks Finance. Retailers that use QuickBooks to manage their finances and bookkeeping can simplify that part of their business by using QuickBooks' corresponding POS. This is the strongest feature of the QuickBooks POS system.
What QuickBooks POS Is Missing
QuickBooks POS's upfront costs are much higher, and buying POS software outright also means it won't be continuously updated. Businesses will have to purchase new versions when they want to upgrade. Customer support for QuickBooks POS costs $89.95 per month or $299 for the year. Other systems like Lightspeed offer free customer support. QuickBooks POS also has limited hardware options. It only works on Windows PCs or Microsoft Surface tablets. Most other systems work on iPads or Macs as well.
QuickBooks POS Reviews
QuickBooks POS reviews are average. Positive reviews say that it is a simple, basic POS that has all of the features you need to ring sales. Other reviewers say that the program can often freeze or lag, making it hard to process transactions.
Get Started With QuickBooks POS
QuickBooks POS is a good option for retail businesses that want a locally installed system or want a simple POS that seamlessly connects with QuickBooks. Visit the QuickBooks website for a free trial.
Bottom Line
A retail POS system is a crucial software tool that serves as the central hub for your retail business. In addition to processing sales, POS systems collect and analyze data to help inform business decisions, manage employees and inventory, and help build your customer service and marketing efforts.
Lightspeed Retail is our top pick for retail POS systems because it has all of the industry-standard features like payment processing and customer management, plus robust inventory and reporting features all at a competitive price. Visit Lightspeed Retail for a free trial.