Angie's List for Business: How It Works, Pricing & Best Alternatives
Angi, aka Angie's List, is an online directory that connects consumers to local home service providers, from contractors and landscapers to home cleaners. With over 6 million monthly visitors, Angi can be an effective way to increase your business' online visibility, generate leads, and land more clients. But whether it's right for your business depends on a number of factors, from your location and industry to your budget, profit margin, and close rate.
It doesn't matter how many leads Angi sends you if your business website detracts from your business or looks unprofessional. A great site makes turning visitors into leads a breeze, requiring less effort on your part and a higher return on investment. If you don't already have a website, check out Squarespace. It's affordable and easy to use (no coding or headaches required). With its award-winning designs and templates, your site will look great.
How Angi Works for Consumers & Businesses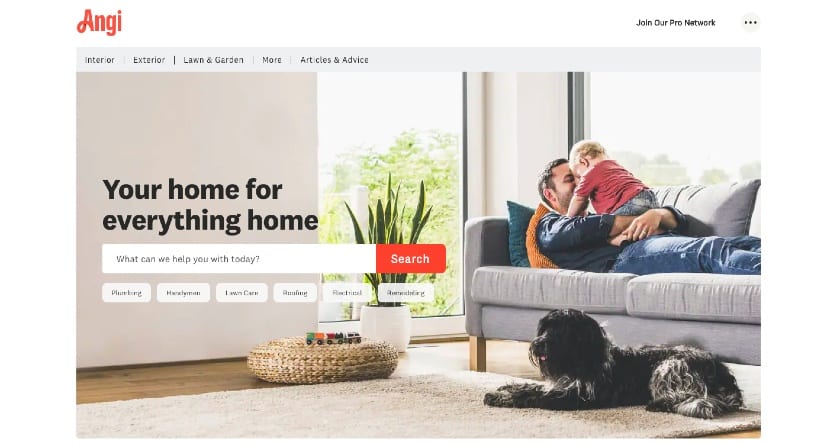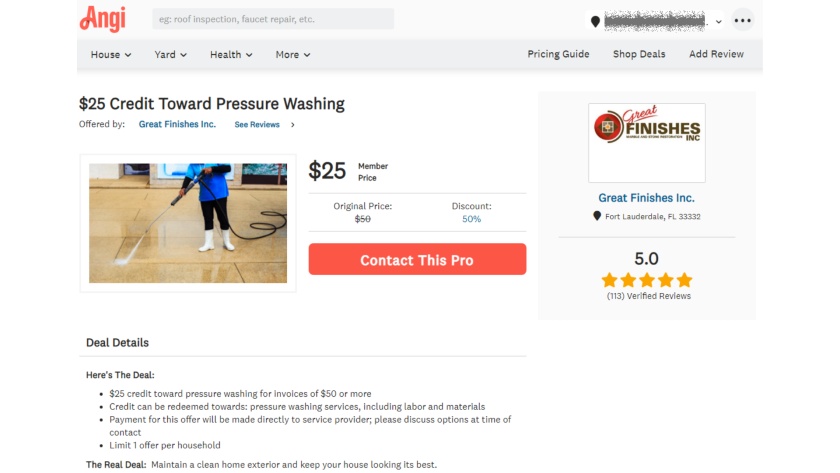 On the consumer side of how Angi works, people go online to Angi.com to find a qualified, top-rated service provider in their area. Individuals can use the platform to find local business services for free. However, they can also upgrade by paying for a premium plan to access features like complaint resolution and exclusive member-only deals.
When it comes to how Angi works for business, you can set up a profile for your company for free. However, those looking to leverage the platform for lead generation and sales usually pay to advertise on the platform, gaining not only more visibility but also leads. Angi does this by essentially working as a member of your sales team, which comes at an average cost of $300 per month and requires an annual commitment.
Keep in mind that the businesses that benefit most from using Angi are typically home improvement or repair services―lawn care, general contractors, handy services, plumbing, electrical, pet grooming, roofers, pest control, and housekeeping―to name a few.
There are more than 700 categories listed, but some are more sub-categories or super-specific, like local services for bat control, GE dryer repair, or overhead garage door repair.
PROS

CONS

It's like having a designated salesperson—at a far more affordable price.
Requires you to sign a one-year contract, starting at $300 per month.
Angi customers are looking for qualified, trustworthy professionals more than deals or discounts.
The cost to cancel the service is hefty—25% of your remaining contract.
The platform makes pricing transparent, so customers are rarely turned off by quote and estimates.
All the leads coming in through the free plan are shared with HomeAdvisor.com.
You have the ability to reach a hyper-local target audience.
The cost to advertise isn't transparent since it's on a custom pricing basis.
Reduces or eliminates the need to rank on Google, which can be time-consuming and stressful.
The quality and quantity of leads generated on Angi varies.
How Much Does Angi Cost & Is It Worth It?
For businesses, the cost to use Angi can vary from free to hundreds of dollars per month. While it's technically free to create a company profile, those serious about generating leads typically advertise at a cost starting at $300 per month. Granted, pricing is on a custom basis and may change based on industry, location, and demand for the type of services you provide.
For example, let's say you pay $300 per month to advertise on Angi. In return, Angi sends you about 20 leads per month. Of these leads, you manage to close 20%, or four leads per month. If your profit margin for each job is $400, then you've earned an additional $1,600 per month (or $1,300 after subtracting your advertising cost) from Angi, at a cost per lead of $75.
However, in the home services industry, profit margins vary tremendously. For example, while a residential home cleaning service may cost $80 per visit, many will get recurring business on a weekly, bi-weekly or monthly basis—and many for years to come. On the other hand, a contractor hired to build an addition or remodel a bathroom will make thousands of dollars, even tens of thousands with the one job.
The difficult part of starting out with Angi is that you won't know how many leads it will generate, nor the lead quality. This is a frustrating aspect to the platform, but many businesses that are struggling to generate leads and land new clients often find advertising on Angi to be a worthwhile investment. If you're OK with a little uncertainty and can experiment to optimize its features for your business, it could bring many new clients to your door.
Best Alternatives to Angi
Of course, Angi isn't the only platform available that connects consumers to local businesses. A number of Angi competitors offer local businesses a very similar—if not identical—opportunity to connect with local consumers seeking their services. From HomeAdvisor and Thumbtack to Yelp and Google My Business, it's worth getting to know your options so that you can best leverage any or all of these platforms to help grow your business.
Here are the top alternatives to Angi for business lead generation and conversion:
While you don't necessarily need to create a profile and build a presence on every relevant business directory, it is advisable to list on multiple platforms. This gives your business more visibility online, enabling you to be more easily discovered by consumers, no matter which platform they use. For more insights, check out the complete list of the best online directories for small businesses.
Frequently Asked Questions (FAQs)
How do you use Angi for business?
Angi can be a very effective marketing platform for businesses looking to increase local visibility and land more local clients. It offers a variety of tools, and the process of getting started on Angi is very easy. To start, simply go to Angi.com and create your free business listing by clicking the ellipsis in the upper right-hand corner, selecting "Join Now," and following the prompts. For more help, check out our step-by-step instructions on how to use Angi's List.
Do businesses or consumers pay to use Angi?
Before 2016, consumers paid a fee to access Angie's List to find home service pros, but then the platform adopted a freemium business model (one with both a limited free and an upgraded premium version), where both consumers and businesses pay. While both consumers and businesses can use the platform for free, Angi also makes money from advertising placed by member businesses and from annual paid memberships that give consumers perks like member-only discounts.
Which is better for local businesses, Angi or Yelp?
Yelp and Angi are both top online business directories geared toward helping people discover local businesses. However, each platform serves a slightly different audience and use case. For example, Yelp is largely for finding local businesses like restaurants, bars, event venues, and salons, whereas Angi is specifically geared toward home services, such as electricians, landscapers, or pool installation. Learn more about Yelp for business.
Bottom Line
Angi, or Angie's List, can be an effective marketing tool for home service providers—particularly those with new businesses, those seeking to enter new markets, or those struggling to get online visibility in Google search. Angi's platform does the heavy lifting for your business, working as a sales team member whose job it is to attract qualified leads and send them your way so that you can turn leads into customers and grow your business.
You Might Also Like…