The 39 Best Online Business Directories
Adding business listings to online directories makes it easier for customers to find your company and helps your website rank higher on Google with high quality backlinks. In turn, this increases your web traffic and sales. There are hundreds of directories from general to niche industry options—so start with this list of the 39 most popular online small business directories to expand your brand's presence online.
Ensuring your listings remain accurate across the internet can be time-consuming. Monitor all of your online listings in one place with BrightLocal's citation tracker reports for just $29 per month.
Best Online Business Directories for Every Small Business
1. Google Business Profile
Domain authority: 100
Monthly traffic: 4.1 billion
The best small business directory you can join is Google Business Profile (formerly Google My Business). Any business can create or claim its listing on Google for free, and these listings often appear among top search results. What's helpful about Google is that the listings that appear in search results include click-to-call and order buttons—in fact, many people searching online for local businesses contact businesses directly through search results.
Add your location, phone number, and website to your Google Business Profile, and don't forget the description of your business in the About section. You can also upload photos, videos, and other information about your products or services. Customers will find you through Google searches, get in touch, and leave reviews. If you could only list your business in one online directory as part of your search engine marketing strategy, this is the one to choose.
To get started, find out how to set up an optimized Google Business Profile account. When your listing goes live, remember that getting as many positive reviews on Google to rank higher in local search results is vital.
2. Twitter
Domain authority: 100
Monthly traffic: 1.1 billion
Twitter is a social media platform that works particularly well for businesses that want to interact with customers. Unlike other directories, on Twitter you can respond to customers' tweets and private messages. Twitter isn't only a great way for customers to find your business, but it can also strengthen your brand's voice, help retain customers, and serve as a customer support channel.
When setting up your Twitter bio, add a link to your website and information about your business. Make good use of hashtags, which are heavily used on this platform, so that potential customers have a bigger chance of finding you. The pinned Tweet feature is helpful as well, letting you keep one Tweet at the top of the posts on your page (such as a product launch, new hours, or limited-time discount).
3. LinkedIn
Domain authority: 96
Monthly traffic: 397.4 million
LinkedIn is a social media platform designed for interaction among professionals. More than just providing details about your business, on LinkedIn, you can send updates targeted to followers based on their skills, industries, and job titles. By providing more relevant content, your business has a higher chance of attracting and connecting with potential customers.
Add a business profile to boost your business' credibility, advertise to reach business prospects—use LinkedIn for business-to-business prospecting, to list job openings, and to post updates to build thought leadership. Fully build out your business profile to get the maximum results as well as your own profile, as these results are often shown in relevant Google searches as well.
4. Facebook
Domain authority: 92
Monthly traffic: 6.5 million
Facebook is often the go-to for finding local businesses and asking for recommendations. When creating your Facebook business page, add your location, phone number, website, and hours. Also, don't forget to choose a category for your business, such as a restaurant, salon, pet store, and so on, so local people searching can find your listing in the Facebook business directory.
5. Instagram
Domain authority: 91
Monthly traffic: 2.5 billion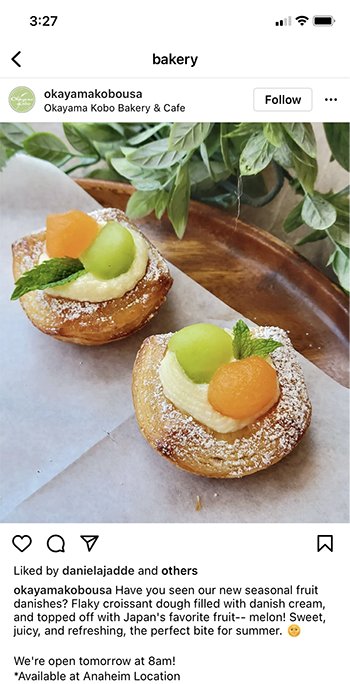 ---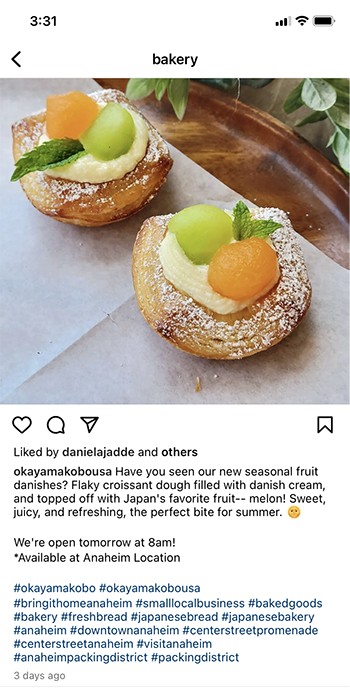 ---
Maintaining an Instagram business profile is similar to owning a personal Instagram account. Since Instagram is a visual social media platform, post many relevant photos of your business (e.g., photos of your custom cakes if you're a bakery). Then use appropriate hashtags (Instagram's version of keywords) for locals to find you. For example, if you run a bakery in Miami and specialize in macarons, you may want to use #miamibakery #macarons.
Instagram also has a geotag or location tag feature, which pins your post to your exact location on a map. When Instagram users search for that geotag, or if they click on that same geotag from another post, they will see your image.
6. Better Business Bureau
Domain authority: 88
Monthly traffic: 9.3 million
The Better Business Bureau (BBB) is more than a century old, and it still helps customers find reputable businesses and report issues. The BBB offers ratings based on reviews, complaints, and how a business responds to its patrons' comments.
You can add your business to its online directory for free. However, BBB accreditation requires an application fee of around $50 depending on where you apply and annual dues ranging from $510 to $1,225, based on the number of employees you have.
7. Yellow Pages
Domain authority: 81
Monthly traffic: 8.2 million
Yellow Pages is one of the oldest business directories. It used to be a printed phone book full of business listings that was updated at least once a year and delivered to every residence and business for free. Now it's an online directory, and you can claim your business on its directory for free by signing up on the site and verifying your business information through a phone call. It also offers paid advertising to get your listing higher than your competitors.
8. Whitepages
Domain authority: 71
Monthly traffic: 3.6 million
Adding or editing your business information on Whitepages isn't as easy as with other online business directories, as all listings come from third-party sources. You'll have to add your listing via a third-party provider they're affiliated with, like Data Axle, and wait for it to show up on Whitepages. However, there is a ticketing system in place to request updates to your Whitepages business listing.
9. SuperPages
Domain authority: 73
Monthly traffic: 351,000
SuperPages is affiliated with Whitepages and Yellow Pages, so you likely won't need to do anything to add or maintain your online directory listing on SuperPages. However, if you want to claim your listing on SuperPages, you'll have to pay for advertising.
10. Yahoo Business Listings
Domain authority: 71
Monthly traffic: 83,500
To ensure your business shows up on Yahoo! Local listings, you'll have to add your information to Yext, a data management system. It's free if you're updating a single listing, plus you have the option to add your listing to more than 50 other sites. This service comes at a cost, though—from $199 to $999 annually depending on the number of sites you want to list on, and if you want to take advantage of an ongoing listings management service.
11. Bing Places for Business
Domain authority: 58
Monthly traffic: 335,300
Bing Places for Business operates similarly to a Google Business Profile. In fact, if you've already claimed your business via Google, you can import information from your Google Business Profile to Bing Places. If you search for your business on Bing and find incorrect information, click on the edit button to claim your listing and change the hours, location, and phone number.
Unlike your Google profile, users can't leave reviews for you on your Bing Places listing. Instead, reviews for businesses are imported from Tripadvisor.
Best Local Business Directories
1. Yelp
Domain authority: 88
Monthly traffic: 224.1 million
Consumers regularly go to Yelp to find the best local restaurants, caterers, handy services, electricians, plumbers, bakeries, florists, and more. While Yelp is known as being a review site, it's primarily a local online business directory, and as such, can boost your site's local search engine optimization (SEO) ranking efforts.
All types of local small businesses can claim a listing on Yelp for free. Add your contact information, hours of business, photos and videos, and details about your products or services. You can also respond to reviews for free. Yelp offers paid sponsored posts, so your business shows higher in Yelp searches, in the app, and email promotions.
Want to learn more? Get the complete breakdown on how to use Yelp for business.
2. MapQuest
Domain authority: 80
Monthly traffic: 35.7 million
Before Google Maps, there was MapQuest. MapQuest is a map directory that shows local results of whatever you need.
It's free to claim your business on MapQuest, but you can sign up for a plan that comes with more information about users searching your area and industry. With MapQuest, you have to pay for transactions. The free plan already gives you up to 15,000 transactions per month, but you can get twice as many transactions if you avail of the lowest-priced plan at $99 per month, and even more with the higher plans.
3. Angi (Formerly Angie's List)
Domain authority: 78
Monthly traffic: 8.5 million
Angi (formerly known as Angie's List) is a popular local business directory consumers use to find residential services like plumbers, lawn care companies, and roofers. Homeowners search the platform to find service providers with good reviews, and then contact business owners through the platform or open up their project to bids from multiple local contractors.
To get more customers using Angi through more prominent listings, you can pay for a membership, but pricing may vary. The cost is often based on the industry and how many competitors you have. Ready to grow your service-based business? Learn how to use Angi for your business.
4. Thumbtack
Domain authority: 75
Monthly traffic: 6.7 million
Thumbtack is a local business listing directory similar to Angi. Professionals can create free profiles on the site, and potential customers can find them through searches on the site.
Your profile includes information about your service, but doesn't include your business' contact information. If a customer wants to do business with you, they must contact you through Thumbtack or find your business' information another way. There's no subscription fee—you only pay when you get a lead.
5. Nextdoor
Domain authority: 74
Monthly traffic: 3 million
The Nextdoor mobile app is a unique blend of social media platform and hyper-local small business directory. Most people use the platform to connect with neighbors about local news and events. However, the hyper-local focus makes it an ideal place for local businesses and services to show up among those posts with coupons and deals. It's free to create your business page but it will cost to create posts and advertise local deals.
6. RealSelf
Domain authority: 71
Monthly traffic: 1.1 million
RealSelf is a niche online business directory for finding local plastic surgeons and cosmetic medical professionals. Users can browse doctors in their area or search by procedure to see local results. Like other business directories, your profile can be claimed free. When you pay for advertising on RealSelf, you can integrate your Instagram profile and get a verified badge, and your profile gets a spotlight in searches. Plus, you can promote special offers.
7. CitySearch
Domain authority: 71
Monthly traffic: 6,700
CitySearch is a business web directory that pulls info from Yext, but you can also claim your business profile when you find it on the site. Similar to Yelp, it focuses on local services, restaurants, retailers, as well as events. Adding or claiming your business listing is free, but you also have the option to advertise for sponsored posts to show on searches related to your industry.
8. Care.com
Domain authority: 70
Monthly traffic: 2.3 million
Caregivers for children, seniors, and pets may want to consider adding a small business directory listing on Care.com. Care.com focuses on the caregiving niche, such as home health aides, childcare, housekeeping, and even tutoring.
It's also a job search site, so if you need employees for your caregiving business, you can use the platform for recruiting too. Your business profile is free, but you'll have to pay for a subscription ($37 per month or $147 paid annually) to connect with prospective clients.
9. Doctor
Domain authority: 69
Monthly traffic: 104,600
Doctor.com sets itself apart from other online business directories by providing a service that helps you manage your practice's listings on other health-related directories. Potential patients can also find doctors, dentists, and specialists on this platform, but the main benefit in using it is ensuring all your listings are correct. Other sites Doctor.com monitors include Wellness.com, Bing, Google, EZdoctor, DocSpot, and Sharecare.
10. Local
Domain authority: 69
Monthly traffic: 73,900
You'll find everything from local businesses and services to PTA meetings and events on Local.com. As far as online directories go, this one is far broader than most. It's free to claim your listing, but if you don't pay for ads or featured listings, your business will appear below many other search results.
11. RateMDs
Domain authority: 66
Monthly traffic: 930,500
Like other business directories, RateMDs lets you claim your profile for free if you're a medical professional or have a practice, clinic, or medical facility. There are over 2 million listings in the directory, and patients can view your location, contact information, website, ratings, and reviews. Your profile will show up in searches for your area, but to get more visibility or full access to appointment requests, you may want to pay for promotion and advertisement.
12. Yellowbook
Domain authority: 62
Monthly traffic: 135,500
Yellowbook combines business and people search on its engine. To claim your listing, find it on Yellowbook and then click on the link that reads "Claim this listing." A rep from Yellowbook will call to verify your information.
If you want to advertise on Yellowbook, you'll go through Hibu, a leading small business digital marketing agency. In addition to advertising, Hibu can manage your brand's online reputation, including complete listings management and management of reviews and mentions across the internet.
Best Directory Listing Sites for Restaurants & Bars
1. Foursquare
Domain authority: 83
Monthly traffic: 49.7 million
Foursquare is primarily known for its geolocation services for food businesses, but any local business can get found on this platform. Claim your listing on this business directory for free and update your location, hours, website, and menu.
Foursquare has even turned its check-in feature for users into a game. Users earn coins when they track their visits, which incentivizes them to try new places—and gives businesses on Foursquare good reason to pay for the promotion.
2. DoorDash
Domain authority: 78
Monthly traffic: 37.6 million
DoorDash is a delivery service that also functions as an online business directory for restaurants, but it isn't a free one. When you sign up to add your restaurant to DoorDash, a sales rep contacts you to work out the percentage you'll pay on deliveries. There are multiple plans, but in general the more you pay, the more visibility you'll have in the app and the less customers have to pay for delivery fees.
3. OpenTable
Domain authority: 78
Monthly traffic: 18.5 million
Although OpenTable is best known as a reservation site for users, it's also an online directory of restaurants, bars, and other eateries. Your restaurant may already have a listing on OpenTable, but if you need to edit information, you can do so by emailing customer support. To accept reservations or takeout orders, you'll have to sign up for a plan that ranges from $39 to $449 per month, but it does include a 30-day free trial to minimize your risk.
4. Zomato
Domain authority: 77
Monthly traffic: 44.8 million
Like OpenTable, Zomato is an online business directory for restaurants and bars. While it used to have US listings, it's now limited to India and the UAE. It's free to list your business' information and menu and it also acts as a review service for customers.
To claim an existing list, create an account and click on "Claim listing" in search results. Zomato also has a delivery service option that charges restaurants commissions for every order made through the Zomato platform and offers advertising opportunities.
5. GrubHub
Domain authority: 76
Monthly traffic: 21.4 million
GrubHub is another hybrid delivery service and digital business directory for restaurants. To get a listing, you'll have to sign up for one of three paid plans. Like DoorDash, GrubHub charges percentage-based fees for marketing, delivery, and fraud monitoring and lets you get started with no commissions for the first 30 days. Keep in mind that if you want to respond to ratings and reviews, you'll have to opt for the highest-priced plan.
Need to set up and manage multiple listings on a budget? For low-cost listings management, hire a professional through a platform like Fiverr for as low as $5 per project.
Best Online Directories for the Real Estate Industry
1. Houzz
Domain authority: 84
Monthly traffic: 11 million
Consumers and professionals alike use Houzz as a resource for design trends and to purchase furnishings. This makes it an ideal listing site for home service professionals like interior designers, contractors, and remodelers. It's free to create a professional profile on Houzz, but you'll get more visibility if you sign up for a premium plan. Paid plans include lots of marketing and management tools, and pricing starts at $65 per month.
2. Zillow
Domain authority: 83
Monthly traffic: 68.4 million
Zillow is one of the biggest real estate directories available online. Although users are there to search for properties more than agents or agencies, being listed on Zillow is a way to connect with potential clients. Zillow qualifies leads before you get in touch with them, so they are more likely to convert. Pricing depends on competition in the ZIP code you want to represent, and not all ZIP codes are available. Take the next step and learn how to claim a listing on Zillow.
Are you a real estate professional wondering whether it's worth joining Zillow's Premier program? Read our Zillow Premier Agent review to learn more.
3. Realtor
Domain authority: 78
Monthly traffic: 36.7 million
Another big real estate directory is Realtor.com. Signing up for it as an agent, team, or broker is easy—register with an email address and phone number. Then, verify your multiple listing service (MLS) information. Once Realtor.com activates your account, you'll have access to your profile. You can edit your listings on Realtor.com and manage leads from your dashboard. To promote listings, though, you'll have to pay.
4. Redfin
Domain authority: 76
Monthly traffic: 8.9 million
It's free to list your real estate agency on Redfin, but you'll pay a commission if you close a deal. Like Zillow, Redfin is primarily a real estate search engine that also acts as an online agent directory. Creating your profile as an agent is free and you can add photos, deals you've closed, and contact information. It's also free to be a Redfin real estate partner, but if you close a deal, you agree to pay a commission to Redfin.
5. Trulia
Domain authority: 75
Monthly traffic: 14.9 million
Trulia, which is owned by Zillow, is another major player in the real estate space. It works as a directory for agents and agencies, but on the surface, it's a search engine to find available houses to buy or rent. Trulia and Zillow are part of the same network, so getting onto the network as a real estate professional is a similar process, including becoming a Zillow Premier Agent to generate leads.
The Best Online Business Directories for Travel & Tourism
1. Tripadvisor
Domain authority: 89
Monthly traffic: 183.4 million
Tripadvisor is one of the biggest tourism and travel-related online business directories. People use the platform to find lodgings, vacation packages, and so on, and to explore local areas of interest (e.g., "things to do") like museums, hiking destinations, art and theater, restaurants, and more.
You can claim your listing on Tripadvisor for free and add details about your business, contact information, and add photos. Customers can leave reviews for your business, and you can respond to those reviews. You can also pay for advertising or to feature a review, add videos, or offer deals to guests.
2. Viator
Domain authority: 81
Monthly traffic: 5.1 million
Viator is a business directory for those who offer events and expeditions for guests, e.g., sailing in Key West or dance lessons in Galway, Ireland. Businesses selling experiences or tours can add them to Viator when ready. There's a fee for product quality reviews, but that's it. Plus, your profile on Viator is related to your profile on Tripadvisor (the two travel directories are affiliated).
3. Expedia
Domain authority: 78
Monthly traffic: 35.7 million
Expedia is part of a large online travel directory network, which includes Hotels.com, Orbitz, Travelocity, Hotwire, and HomeAway. It's free for you to claim or add a listing on Expedia. When you sign up, add details including policies, location, contact information, and photos. You'll pay a percentage for reservations made through Expedia and for any per-per-click advertising you sign up for.
4. Lonely Planet
Domain authority: 75
Monthly traffic: 6.8 million
Lonely Planet is an online travel directory that works differently than its competitors in that you can't create or claim a listing. It's an editorial site, so while there's no cost for business listings, you'll have to submit your business to be considered by the editorial staff. Alternatively, you can get your business or experience on Lonely Planet through paid advertising, such as a sponsored review.
Best Events & Weddings Business Directories
1. The Knot
Domain authority: 79
Monthly traffic: 7.9 million
The Knot is one of the best-known online business directories for wedding-related vendors. Businesses include event centers, photographers, caterers—anything a wedding could need can be found on The Knot.
You can create a vendor profile on The Knot for free, but it's very limited. You can list your business name, details about your offer, contact information, and website. When you pay for an account, you'll be able to customize your profile and get featured listings.
2. Wedding Wire
Domain authority: 78
Monthly traffic: 2.3 million
WeddingWire is another wedding business directory, and WeddingWire and The Knot are affiliated, co-owned by parent company XO Group, Inc. since 2019. Similar to The Knot, you can claim your listing on the WeddingWire directory for free but for more visibility, you'll have to pay for spotlights or featured placements. To get started, visit Weddingpro.com.
Best Small Business Directory Management Services
This list of potential places to list your small business online only scratches the surface. To make the process of adding listings, monitoring them for accuracy, and updating them easier, consider some of these top SEO tools and services:
Listings Management Services

Best For

Starting Price

Key Features

Manually adding listings and automated monitoring

$29 per month

No contracts or recurring fees
Choose from 1,000+ sites to be listed on

Automated listings and monitoring

$20 per month add-on to any paid plan

Automated listing updates on 70 directories
Manage your listings and online reputation

Professional services

Custom

Bundled digital marketing solutions at an affordable price
Access to 24/7 insights and in-depth reports

Cheapest way to add your listing to multiple directories

As low as $5

Choose the best expert for your business
Extremely affordable, with no contracts
How Online Business Directories Improve Brand Presence
Listings in online directories give potential customers another way to find your business and provides a high quality backlink to your website. Both can positively impact site traffic, rankings, brand awareness, lead generation, and sales. Learn more about how to get high authority backlinks as part of your digital marketing strategy for ranking higher on Google.
To find the best sites to build business brand presence, we checked the domain authority (DA) of each directory's website to determine which are most helpful. Domain authority is a score that reflects how well a website ranks in Google search results–the closer the DA is to 100, the more authoritative it is. Sites with high authority often have higher traffic as a result. We listed the best online business directories for small businesses in order of domain authority, and broke them into categories to distinguish general and niche directories.
Frequently Asked Questions (FAQs)
What is an online business directory?
An online directory is a searchable list of businesses. It could be a general business directory or one focused on a particular industry or location. Listings usually feature a business' name, address, website URL, contact details, "about us" information, and many include links to social media profiles.
How can I advertise my small business for free?
There are plenty of ways to advertise your small business for free, including word-of-mouth advertising, free email marketing software like Mailchimp, reviews on business directories like Google and Yelp, and through social media engagement. For more inspiration, read our list of the best cheap and free small business marketing ideas.
Do local directories help SEO?
Online business directories provide general and local SEO citations in the form of backlinks to your business' website. The extent to which they help SEO depends largely on the domain authority of the directory, and whether the link is a no follow (limited SEO benefit) or a do follow link (more SEO benefit). However, the best reason to your business information to directories is to make it easy for prospects to find your company. Learn more about this and other website marketing strategies for attracting customers.
Bottom Line
It's valuable to keep your listings up to date on relevant online business directories so customers can find your business, contact you, and visit your website. It's also important to respond to reviews and manage your business' reputation online. If this sounds a bit too time-consuming, leave it to the experts at Hibu. They'll put a custom plan together help you build a strong brand presence online–reach out for a free, no-risk consultation today.
You Might Also Like…