Voicemail drop is software that sends a prerecorded message, or "drop," into a voicemail inbox without the phone ringing first. This is useful for ensuring that messages are delivered to prospects for as low as just a few cents per message. However, it is also associated with spam calls, so it should be used sparingly.
A ringless voicemail service is no substitute for a dedicated business phone service for calls and texts. For that, we recommend RingCentral. In addition to basic telephony features, the service comes with a free toll-free number, text messaging, and integrations with other business software. Click the link below to start your seven-day free trial.
How Voicemail Drop Works
If you've ever left someone a voicemail message, you understand how this technology works in basic terms. If you call someone and they do not pick up, you will be invited to leave a voicemail message, which will be stored in their inbox so that they can listen to it later. Ringless voicemail skips the calling step in this process and simply sends a voicemail "drop" directly to the inbox. It is available either as a feature with business phone systems or as a standalone service.
Software systems usually accomplish ringless voicemail in one of two ways. The first way is calling the same number twice at once. When a number is dialed twice at the same time, one line calls and quickly hangs up, while the other line with your voicemail message goes straight to the inbox.
The second way of doing this is by calling a specific number provided by the carrier's call management system to gain access to the voicemail inbox. Ringless voicemail software systems dial this number, and then dial the number of the targeted caller to bypass the ringing process and go right to voicemail. However, carriers do not usually make this number public in an attempt to protect their users from spam calls.
Ringless voicemail is popular for many different types of businesses, but it is especially helpful for salespeople, as it can be used to send marketing voicemail drops to a large number of people at once for an extremely low price. You can configure ringless voicemail systems to send the same audio message to dozens, hundreds, or even thousands of phone numbers at once. Some businesses choose to send to a list of contacts or to dial numbers randomly.
Who Ringless Voicemail Is Right For
Ringless voicemail can be used in any scenario where there is a need to send ringless voicemail drops to a large group of people at once. However, the service is particularly useful for sales teams that want to make a large number of customers aware of new products, services, promotions, or any other information quickly and at a low cost. Some businesses even choose to have their voicemail greeting professionally recorded.
Sales teams: Ringless voicemail can be used by sales teams to spread marketing drops and other important information to all of the numbers on your contacts list.
Sensitive environments: Therapists, medical staff, schools, and other environments can be greatly disrupted by the ringing of a telephone. These users are sure to appreciate just getting a message sent straight to voicemail.
Bill collecting: If a customer has an outstanding balance, they might try to dodge their responsibility by hanging up whenever the billing department calls. Ringless voicemail can bypass this process by sending a debt reminder right into their inbox.
All told, ringless voicemail can be used by any small business owner who comes up with a use for it. The ability to send mass messages quickly and easily has broad appeal that transcends industry, company size, and end goal.
However, as powerful as the feature is, it is not without its controversy. In many cases, customers find the messages very annoying, and although the use of ringless voicemail is technically legal in the United States, there is an ongoing legal battle over its ethics. Therefore, we recommend using ringless voicemail sparingly and only in cases of following up after meetings, sending appointment reminders, or other non-nefarious drops.
Ringless Voicemail Costs
Ringless voicemail solutions come in a range of costs to meet the needs of all different kinds of small businesses. Some systems, like DropCowboy, offer a version on a pay-as-you-go basis starting at 4.9 cents per drop. Other providers, like CallLoop, offer monthly plans with bundles of messaging "credits" starting at $29 per month.
With most messaging services, you can expect to spend just a few cents for each ringless voicemail drop you send to another number. Given the low cost of each individual message, most services should be affordable enough for the average small business. Some providers offer additional features like reporting and integrations with outside business software.
Ringless Voicemail Features
At its core, ringless voicemail solutions exist to send mass voicemail drops without ringing the target customer's phone. However, most of today's leading ringless voicemail software also provides features such as customizable caller ID, reports on voicemail activity, and the ability to connect voicemail data with outside business software such as a customer relationship management (CRM) system.
Common ringless voicemail features include:
Voicemail Drops
The ringless voicemail drop module of most systems work in a similar fashion. They offer the ability to upload an audio message, choose a list of contacts to reach out to, and the ability to send messages to those people en masse. Most systems require you to enter a list of known phone numbers to call, although you could just enter random areas for your local region and try your luck. You can also schedule voicemail drops in advance.
Caller ID
If customers recognize the caller ID name on a voicemail message, they are far more likely to listen to the message (or read its transcription) than if it were coming from an unknown number. DropCowboy and other systems offer the ability to customize how your caller ID looks to call recipients in your voicemail inbox. You can effectively put any name that you want on the call.
Reports
Knowing more about your ringless voicemail activity can help you better understand which parts of your campaign are working and which aren't. Most leading services provide you with an analytical dashboard that provides information on the number of ringless voicemail drops sent, voicemail open rates, and more.
Software Integrations
Ringless voicemail systems require a list of phone numbers to send drops. Entering all of these numbers manually can take a lot of time on its own. Therefore, many systems offer the ability to connect data with CRMs and other software so that you can import contact lists directly into the voicemail system and immediately start sending messages to your network of customers, prospects, and associates.
Ringless Voicemail Providers
In addition to voice-over-internet-protocol (VoIP) business phones that offer ringless voicemail, there are a large number of dedicated ringless voicemail software providers on the market as well. They come at different price points and advanced feature sets, but they all come with the ability to send mass ringless voicemail drops to a targeted list of numbers. Advanced ringless voicemail features also include custom caller ID, activity reports, and the ability to connect data with other business software.
Notable ringless voicemail systems include:



CallLoop is a telephone marketing software that provides both ringless voicemail functionality and the ability to send SMS marketing messages to many different phone numbers at once. The service offers a free version that charges 5 cents per drop, with monthly plans starting at $29 per month for 250 drops. Click here to learn more.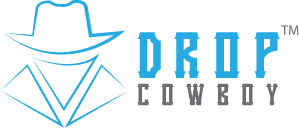 DropCowboy is a dedicated ringless voicemail system that offers features like voicemail dropping to more than 16 countries throughout the world. The service starts at 4.9 cents per drop with a $5 minimum monthly commitment and goes all the way up to 1.9 cents per drop with a $250 minimum monthly commitment. Visit DropCowboy's website today for more detail.



Slybroadcast, which starts at 100 drops for $10, is a ringless voicemail solution that offers features like customizable caller ID names for your drops. The service also comes with a smooth, modern interface that lets you easily upload MP3 files, choose your targeted phone numbers, and send out voicemails in just a matter of seconds. Check out Slybroadcast today to get started.
Pros & Cons of Ringless Voicemail
Ringless voicemail is an affordable and effective way of sending drops directly to your audience's inboxes. However, they can be perceived as annoying and invasive by many customers, especially if the messages come on a constant basis. Here are some pros and cons of using ringless voicemail functionality for your small business.
Pros of Ringless Voicemail
Affordability: Ringless voicemail drops cost just a few cents to send, which means that even the most cash-strapped businesses can take advantage of the feature.
Higher delivered rate: You are not counting on the recipient of the call to pick up the phone, so the chance that your message will get delivered to the desired person goes up dramatically.
Transcription capabilities: In 2019, the majority of smartphones automatically transcribe voicemail drops so they can be read as text rather than forcing you to listen to an audio message. The fact that prospective customers can simply look at their inbox and read your marketing message helps increase the read rate of your content.
Cons of Ringless Voicemail
Spam connotations: The average American is bombarded with constant spam phone calls. If your organization is one of the dozens of unsolicited calls a person receives in a day, then they could mistake your company for a scam operation.
Less personable: If you do the majority of your business within one community, then being warm and personable is one of your organization's biggest strengths. Sending out prerecorded voicemail drops without even calling the person can make your company look cold and unfeeling.
Legal concerns: As of 2018, the state of Florida added ringless voicemail to its list of inclusions on its do-not-call list. This essentially means that it is illegal to reach out to anyone on this list with a ringless voicemail message. While the future of the technology's legal status is uncertain, you can expect other states and territories to adopt similar laws.
Alternatives to Ringless Voicemail
Ringless voicemail software is helpful, but it is not for everyone. For instance, your audience may prefer to be marketed to via text or social media. Additionally, email marketing is seen by the general public as less intrusive than sneaking into a customer's voicemail inbox. If you want to send automated marketing content to a large audience, there are other ways of doing so.
Ringless voicemail alternatives include:
SMS Marketing
SMS marketing works in a similar fashion to ringless voicemail, only it sends text messages to phone numbers instead of audio content. Millennials and Generation Z consumers prefer text as a form of communication, so it might be worthwhile for companies to explore SMS marketing options like SlickText instead. You can also do text-based marketing with CallLoop.
Email Marketing
Some customers have a negative perception of ringless voicemail. They find it deceptive that companies are able to deliver drops to a voicemail inbox without going through a call screening process first. However, such a stigma does not exist for emails, which people have been using for marketing content for decades. Email marketing platforms like MailChimp make it easy to create and deploy campaigns that are sent right to your audience's inboxes.
Social Media Marketing
Much like text messaging, social media is a very popular way for modern consumers to connect with companies. With systems like LYFE Marketing, you can easily manage marketing content on Facebook, Instagram, Twitter, and more. Like email, audiences are accustomed to being pitched products and services over social media and do not have as a negative perception of it as they do with ringless voicemail.
Frequently Asked Questions (FAQs)
Do I have to enter contacts manually?
If you really want to, you can enter each individual phone number from your contacts list into a ringless voicemail system. However, the average solution will include the ability to import contact lists in CSV, TAB, TSV, and other file formats so that you can quickly import your data to the software.
Can I use ringless voicemail to speak to customers?
We recommend using ringless voicemail technology in moderation. It is no substitute for live conversation, and sending too many drops in a short time span can be very annoying for your audience.
How do I access carrier codes to send ringless voicemail?
This information is not available publicly. The world's wireless carriers keep this number a secret to cut down on the number of spam calls going to people's voicemail inboxes. The fact that these software systems have access (either through connections or paying for the information) to these numbers is part of the reason they are viable business ventures.
Bottom Line
Ringless voicemail solutions provide businesses with the ability to get marketing content to customers without having to wait for them to pick up the phone. The technology comes at a low cost and is very easy to use. It can even provide users with a connector to import contacts from another software system. However, it carries a stigma and we recommend only using it for important announcements and follow-ups.
However, as ringless voicemail can come across as spam and you will still need a business phone service for all of your other telephony functions, consider RingCentral instead. While this service does not offer ringless voicemail, it supports large call volumes, texting, and offers a virtual receptionist to professionally greet and route callers returning your voicemail. Click here to start your seven-day free trial.