What Is Voicemail Drop? A Feature Guide for Businesses
This article is part of a larger series on VoIP.
Ringless voicemail (RVM) software doesn't ring the recipient's line as your call goes to voicemail and "drops" a prerecorded message in their inbox. Voicemail drops are being used for sending reminders or promotions to clients and potential customers without interrupting their day. This feature also reduces the agents' time spent leaving voicemails. Look for voicemail drop solutions that integrate your existing tools and offer easy-to-understand reports.
How Voicemail Drop Works
According to Zipwhip, 97% of consumers said, "they reject or ignore phone calls from businesses or unknown numbers," and "96% of respondents found phone calls to be disruptive." Voicemail drop provides a means to reach these potential customers without being intrusive.
Ringless voicemail uses a server-to-server communication system and adaptive signaling technology, allowing RVM software to connect to cloud-based voicemail servers of landline, VoIP, and mobile phones. Once connected, RVM uploads the prerecorded message to the voicemail box. The recipient receives an alert that they have a new voicemail but doesn't have a missed call notification.
With automated voice messaging, your staff doesn't dial phone numbers or listen to voicemails. Instead, RVM software pulls numbers from your contact list, dials, and sends the prerecorded message.
In most cases, voicemail drop setup only takes a few steps:
Create a new recording or choose an audio file
Save it to your RVM program or computer
Select a contact list in your software or upload one
Click to send the recording to the recipients
However, some sales dialers and business phone systems provide a manual voice drop feature. For example, Dialpad users call the recipient, and if the call goes to voicemail, they can tap a button to drop the message without staying on the line.
Note that many voice-over-internet-protocol (VoIP) phone systems don't offer fully automated voicemail drop, but call center software like Freshdesk Contact Center does.
Benefits of Using Ringless Voicemail Drops
Voicemail drops give your business a competitive advantage, as using a ringless voicemail boosts productivity while reducing costs. It frees your team's time to focus on calls requiring higher effort. The data from voicemail drop campaigns helps optimize your billing, collections, and sales approach.
In addition, ringless voicemails provide a service for your customers without interrupting their day. Clients can opt in for payment reminders and sales promotions.
Increase Team Productivity
On average, sales reps spend 25 hours per month leaving voicemails. Even if your team uses auto-dialer software, agents must still listen to voicemail greetings and leave their messages. RingLead estimates sales reps leave 70 voicemails daily, and every minute spent talking to a machine is less time they spend with actual humans.
RVM software automates several steps, including making and logging the call. This automation reduces the tedious tasks completed by your staff, allowing them to concentrate on what they do best—talking to customers. Using voicemail drops increases the number of people you reach daily, meeting your goals quicker. The productivity boost also helps your business achieve objectives like increasing revenue from sales and reducing late payments.
Improve Voicemail Quality
Although your staff likely uses a script when leaving voicemails, the quality isn't consistent. Background noise and poor connections during peak hours decrease audio quality. Likewise, on-the-spot voicemails may sound too scripted near the end of the day when your staff is tired or just going through the motions.
Prerecorded messages deliver your best effort every single time. Your staff is able to produce voicemails with optimal audio quality, or you can hire voice-over talent to create professional announcements or messages. Since each voicemail is identical, analyze your response rates on an even scale instead of figuring out what made one better or different from another.
Enhance Customer Experiences
Time is precious for every person on your contact list. Ringless voicemail software sends your best message every time while collecting data to improve future outreach. This information may include the best times to reach certain people and lets you complete A/B testing (known as split testing) to see which call to action (CTA) or introduction gets the highest engagement.
You can use data to continually improve your outreach and personalize messages to specific contact list segments. Additionally, your sales or billing departments can use insights from voicemail drop campaigns to improve calls. For example, some RVM software tracks which campaigns each customer responded to, helping your team learn preferences for individuals.
Voicemail Drop Providers
You have several options when it comes to voicemail drop providers. First, check your current phone service to see if your software has this VoIP phone feature. Review call center software for tools like ringless voicemail and auto-dialers. If you're happy with your current VoIP provider, consider supplementing your phone system with voicemail drop software. Here are our top picks for RVM solutions:
Drop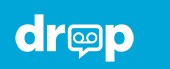 Drop is an affordable ringless voicemail platform offering pay-as-you-go pricing. It costs 5 cents per successful drop for up to 1,000, and rates are reduced for higher volumes. Plus, the current promo provides 100 free drops.
Along with broadcasting voicemails, Drop provides text message drops for an additional fee. All solutions include comprehensive reports, and you can access the software via a web browser, desktop app, or customization application programming interfaces (APIs).
Drop Cowboy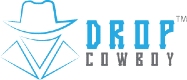 Drop Cowboy is your best option for international message delivery and integrations with your customer relationship management (CRM) software, website, and project management tools. It offers pay-as-you-go plans, starting at 9.9 cents per message or monthly subscriptions for $20 per month for 513 drops.
Drop Cowboy works in over 80 countries and integrates with more than 1,000 applications, including HubSpot and Salesforce. The platform provides an automated virtual assistant and real-time message delivery analytics. Like Drop, you can also select text messaging solutions.
Slybroadcast

Slybroadcast is perfect for companies that handle protected health information (PHI) because it is compliant with Health Insurance Portability and Accountability Act (HIPAA). This platform has pay-as-you-go plans starting at 100 drops for $10 (10 cents per drop) and subscriptions starting at $8 for 100 drops (8 cents per drop).
Slybroadcast is a HubSpot partner and offers APIs for custom integrations. All plans include unlimited contact lists, campaigns, and recordings.
Best Practices for Voicemail Drops
Although ringless voicemail drops provide several benefits, it's important to take steps to avoid the drawbacks of this technology. Some customers may feel your approach is too impersonal. Others may want to opt out of your voicemail drops. In both cases, you can use voicemail drop best practices to alleviate their concerns and abide by local and federal rules.
Ensure Your Voicemail Drops Are Legal
Before beginning a voicemail drop campaign, familiarize yourself with Federal Communications Commission (FCC) rules, the Telephone Consumer Protection Act (TCPA), and the Do Not Call (DNC) registry. Review local and state guidelines as well, as several regions have stricter policies.
In addition, take these steps to run a legal ringless voicemail campaign:
Remove any contacts listed on national and state do-not-call lists
Only send drops to prospects or clients who have opted to receive communications
Provide instructions for opting out of voicemail drops in your prerecorded message
Say your business and caller's name and your callback number
Make sure staff knows how to update contact lists if recipients opt out
Leave High-quality Voice Messages
Audio quality and content can make or break your sales pitch or appointment reminder. If your message is too short, consumers may not bother to listen to it. And if it's too long, they may tune out essential parts. G2 recommends a length of 18 to 30 seconds, whereas HubSpot suggests 20 to 30 seconds.
Also, come up with an interesting opening line. Ask a question that immediately captures their attention and shows that you understand the recipient and their concerns. This works exceptionally well when you segment your contact list, as you can personalize your message according to specific demographics, interests, or locations.
Once you've perfected your script, produce a professional recording. Your apps or phone software may provide tools that decrease background noise and capture the full range of your voice. Professional voice-over talent is another option and can be helpful if you need bilingual messages.
Analyze Your Goals & Progress
Voicemail drops aren't free, so it's crucial to ensure a return on your investment. Doing so helps maximize your budget and reach your objectives. Part of this process should also involve analyzing your response rates. Data analysis shows the effectiveness of your campaign and approach.
Have regular check-ins with your team to discuss progress and adjust messaging. You may find that changing a CTA or sending a voicemail drop at a different time delivers much better results. The idea is that your voicemail drop isn't set in stone. You want to improve it constantly.
Frequently Asked Questions (FAQs)
Are voicemail drops legal?
Yes, ringless voicemail drops are legal if you follow local, state, and federal guidelines. Follow voicemail drop best practices by understanding time zone restrictions and checking do-not-call lists. Remember to get consent to communicate with drop recipients before adding them to your contact list.
When should I use ringless voicemail?
Voicemail drops are suitable for sending appointment, maintenance, and payment reminders. You can use them to welcome new customers, deliver a holiday greeting, or pass along an important message. Sales, customer service, and accounting teams use ringless voicemail, and it's an effective method for nonprofit outreach.
How do I record a voicemail drop?
Head to your ringless voicemail software portal to record or upload a message. Depending on your provider, you may be able to use your cell phone, computer, or desk phone to record it. If you have an existing recording or purchased a professional announcement from voice-over talent, you can upload and select the file for use.
Bottom Line
Time is in short supply, and if you reduce the amount spent listening to and leaving voicemails, it's possible to reach many more people without hiring more staff. Voicemail drops are also a subtle yet effective way to share announcements about your products or services. Ringless voicemails automate your process and provide insights critical to realizing your goals.