What Is Voicemail Drop? A Feature Guide for Businesses
This article is part of a larger series on VoIP.
A voicemail drop is a prerecorded message sent directly to a voicemail box without the phone ever ringing. This allows you to communicate with leads and customers in a way that does not interrupt their day, making it a convenient way for sales teams and billing departments to share information that doesn't require immediate action. It can also be used to deliver routine reminders, such as upcoming appointments, which can free up your agents to place other calls.
Unfortunately, voicemail drop is not supported by all business phone providers. Instead, it is more commonly found in call center phone systems like Freshdesk Contact Center (formerly known as Freshcaller). However, the benefit of using these more robust platforms to deliver your messages is that they also include other great features, such as the ability to integrate with customer relationship management (CRM) programs, which can save your team even more time while ensuring accurate record-keeping.
Visit Freshdesk Contact Center
You can learn more about other calling solutions designed for telesales, appointment setters, or service teams and their other benefits in our guide on the best call center phone systems. Alternatively, you can elect to supplement your existing phone system with ringless voicemail (RVM) software.
RVM Software Providers
Ringless voicemail drop providers offer direct-to-voicemail calls as well as many include other features. For example, you can use provider services to run your text marketing campaigns or as a power dialer to make unlimited calls and record calls for your sales team. Check out the RVM providers below to see how each of their feature sets differ.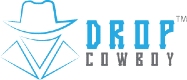 Drop Cowboy is an RVM software provider offering both subscription and pay-as-you-go plans. Pay-as-you-go plans cost $0.099 per message, while small business subscriptions start at $20 per month for 513 voice drops.
It has an open application programming interface (API) that lets you incorporate the software into any of your current programs. Plus, it integrates with more than 1,400 applications, including CRMs, call tracking software, and business phone systems.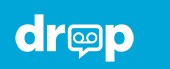 Drop is ringless voicemail drop software that uses volume-based pricing. Its pay-as-you-go prices are lower than Drop Cowboy, as 1,000 successful drops cost $0.05 each, whereas the price decreases to $0.035 at 10,000 drops.
Drop provides a customizable API and a desktop app, making connecting existing applications to your voicemail drop program easy. In addition, you can request a custom quote for SMS message drops.

Unlike Drop and Drop Cowboy, Ring.io is a sales dialer that has a ringless voicemail drop feature. Its core offerings include voice-over-internet-protocol (VoIP) business phone features like unlimited calling, an auto attendant, and unlimited call recording. In some cases, Ring.io can even replace your current phone system.
Ring.io uses a tiered pricing model that locks some integrations behind higher-priced plans. The entry-level plan costs $69 per month and connects to Pipedrive, Zendesk Support, and Zoho. But you'll need the $109 per month plan to access the API or Salesforce integration.
How Voicemail Drop Works
Voicemail drop works by using software with adaptive signaling technology. It routes calls through voicemail servers, allowing calls to go directly to voicemail without ringing the recipient's phone. Ringless voicemail drops can go to any phone number with cloud-based voicemail, including cellphones, landlines, and voice-over-internet-protocol (VoIP) numbers. It can also be used to deliver an individual message or
While steps vary according to your RVM provider, with most services, you'll take the following steps:
Record a message and save it to your computer or RVM program
Pick an existing contact list, such as a file from your CRM
Select the whole list or choose specific contacts to message
Click the button to send your voice drops to your list
By sending ringless voicemail drops, your sales team or billing department can focus on other tasks while the automated service handles the calls. In addition, most RVM software provides a real-time dashboard so that you can see how many and which recipients have listened to your message.
Ringless Voicemail Drops: Benefits & Use Cases
Ringless voicemail drops enable your business to reach many customers or prospects in less time, making it an excellent solution for various types of businesses and specific departments, such as sales, marketing, and accounting. Moreover, it automates processes while helping you reach people at the right time.
Companies who use RVM experience a range of benefits, including the ability to:
Increase productivity: Reps achieve higher sales volumes with less data entry when using RVM services. Automated programs make the call, log it, and even move the call recipient to another list.
Improve message quality: Prerecorded messages ensure your team puts their best voice and attitude forward. It reduces the chances of your customers or prospects receiving less-than-perfect messages and promotes brand consistency.
Enhance analytics: Real-time dashboards and reporting help supervisors see which reps and messages receive the most engagement during specific time frames.
Personalized messages: By tailoring your ringless voicemail drops to campaigns or customer demographics, you can increase callbacks and the likelihood of recipients answering your call.
Companies with a high volume of sales calls can take advantage of ringless voicemail drops. Real estate businesses and auto dealerships, in particular, appreciate voicemail drop software because they can reach large numbers of people in a shorter time period.
Likewise, collection agencies and companies that need to remind customers about late payments benefit as well. Your billing department can leave a voicemail without calling customers about past due payments or upcoming billing dates with one click.
Voicemail Drop Pros & Cons
PROS

CONS

Increase efficiencies with automated systems for initial outreach and data logging
Customers may feel like a voicemail drop is an intrusion of their privacy
Improve payment collection through regular reminders based on days overdue or the frequency of late payments
Some local or state regulations prohibit or discourage businesses from using voicemail drop
Shorten the sales cycle by helping sales reps connect to customers early in the process
Since calls go directly to voicemail, sales teams can't talk directly to people during the call
The Legality of Voicemail Drops
Several regulations guide the use of ringless voicemail drops. These include the Telephone Consumer Protection Act (TCPA) and the Do Not Call (DNC) registry. Before making voice drops, businesses must scrub their calling list against the DNC registry and eliminate any numbers that appear on the list.
Additionally, rulings from the Federal Communications Commission (FCC) notes that emerging telephony technologies like text messaging and voicemails fall under TCPA standards. However, in many places, direct drop or ringless voicemail technology is legal. This is due in part to how ringless voicemail drops differ from robocalling in that the person using it must click a button to dial numbers and leave messages.
Still, some states like Florida have stronger consumer protections in place. Florida prohibits using an automated system for selecting or dialing telephone numbers or playing a recorded message without explicit consent. Therefore, it's essential to review local and state regulations before your business uses voicemail drops for lead generation or customer communications.
Voicemail Drop Best Practices
Ringless voicemail drops can provide several benefits to your business, but there are several things you should consider before using them. Otherwise, you risk poor customer experiences or legal issues.
Ensure optimal results by using the following voicemail drop best practices.
Follow Legal Guidelines
Before selecting a voicemail drop service, check with your local and state guidelines. Some locations may require consent from prospects and customers before you can send ringless voicemail drops. At a minimum, you should:
Check all phone numbers against national and state DNC lists before dialing
Update customer information if they request DNC status or appear on the registry
Include instructions for opting out of voicemail drops during your voice message
Additionally, every message must include your company's name, the name of the person calling, and an opt-out phone number. You can protect your business and brand reputation further by only sending voice drops to qualified leads who've opted into other materials, such as those who download a white paper or sign up to receive emails from your company.
Optimize Your Voice Messages
Create voicemail messages by writing a script personalized to the campaign or customer type. Include opt-out information and a strong call to action (CTA). Once complete, record your greeting using professional equipment that reduces background noise and provides high sound quality.
Alternatively, you may prefer to have your script professionally recorded. In this case, you can look for freelancers on a platform like Fiverr or pay for services offered by professional voicemail greeting providers.
Track Voicemail Drop Performance
RVM providers enable integrations with CRMs so that you can track and test the success rates of different recordings. Do this by sending multiple recording variations with different lengths and CTAs. Log the details of every voice drop, including the time and day you send the messages. Run reports using your CRM to determine if rates vary according to time or day of the week sent, CTAs, or between warm and cold leads.
Frequently Asked Questions (FAQs)
Do ringless voicemail drops work?
Voicemail drops are an effective way to reach leads and increase response rates. In addition, you can boost team productivity and track the performance of drops to enhance your sales and marketing efforts.
How do you send a mass voicemail drop?
To send a mass voicemail using ringless voicemail drops, prerecord your message and upload your contact list from your CRM to your voice drop software. After that, select the recipients and click the associated button in your software to send a mass voicemail to prospects or customers.
How much does ringless voicemail cost?
Ringless voicemail prices differ based on whether you want only RVM functions or full-featured auto-dialing programs. Pay-as-you-go applications charge from 1.9 cents to 9.9 cents per voice drop, whereas subscription plans start at around $20 per month.
Bottom Line
According to Drop, "85% to 96% of consumers listen to their voicemail." Moreover, Drop Cowboy reports that "a 5% to 20% response rate is typical for both RVM and online texting." With statistics like these, there's a great chance your team can use voicemail ring drops to meet sales and collections goals.
Take advantage of voicemail drops and integrations to track performance and optimize messages. Doing so, helps your company improve success rates and productivity.