Aircall Review: Is It Right for Your Business in 2022?
This article is part of a larger series on VoIP.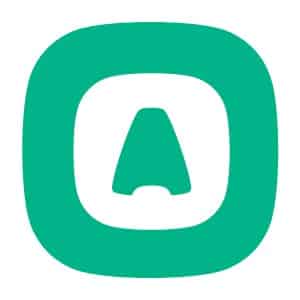 Aircall Overview
PROS

CONS

Simple, easy to use, and easy to set up
Lack of unified communications channels—no built-in video conferencing and internet fax features like RingCentral provides
Unlimited international calling available in Custom plan, unlike providers that charge per minute like Freshdesk Contact Center
Steeper monthly rates than competitors like Nextiva or GoTo Connect
Impressive real-time call monitoring with live feeds and custom analytics
No collaboration tools like team messaging and file sharing like you get with alternatives such as Nextiva and RingCentral
Third-party app integrations and application programming interface (APIs) available
Advanced features might be overkill for a small business with basic needs
API developer support and VIP priority hotline for support
7-day free trial
What We Recommend Aircall For
Aircall is a VoIP business phone system focused on call center needs. It's flexible, allowing access across devices and providing customized plans to address specific business needs. It is worth considering for sales, information technology (IT), and support teams looking for an easy-to-use platform that integrates with popular business tools like HubSpot and Salesforce.
Aircall Is Best For
Businesses wanting a user-friendly call center system: Aircall offers rich features to manage calls, texts, and voicemails in one intuitive platform. It also comes with one-click software integrations for more efficient call center agent workflows.
Teams wanting tools to improve team and agent performance: In addition to call management features like ring groups and advanced routing capabilities, Aircall also comes with productivity, collaboration, and coaching tools beneficial for ensuring top-notch customer service and agent performance. These functionalities include a live feed, analytics, and call whisper, monitoring, and recording.
Companies that need a custom contact center solution: Users can experience Aircall's full potential through its Custom plan. It comes with advanced inclusions, such as unlimited international calling, custom analytics, a VIP priority support hotline, and API developer support. Its cloud-based tools are also well-suited for a business with a distributed team or remote-hybrid workforce.
Aircall Might Not Be a Good Fit For
Growing businesses looking for a scalable unified communications (UC) system: If your business uses a mix of communications channels that includes fax and virtual meetings, Aircall isn't the best option. Instead, look for a scalable UC platform like RingCentral. It provides more than 200 software integrations and more features, such as video conferencing and team messaging, along with lower monthly fees. Read our head-to-head RingCentral vs Aircall comparison for more information.
Solopreneurs and small teams wanting a low-cost VoIP calling solution: If you need a budget-friendly business phone system but don't need advanced features for high call volumes, start with Google Voice. It provides a basic VoIP platform for managing calls, texts, and voicemails at no cost. It also offers low-cost plans for those with more advanced needs. Plus, it integrates seamlessly with your Google Workspace apps, including Google Calendar and Gmail. Check out our list of the top cheap VoIP services for more options.
Businesses wanting budget-friendly international calling and phone numbers: While Aircall's custom plan comes with unlimited international calls and international phone numbers, 8×8 is still the better choice for those serving global markets. It has cheaper monthly rates and features that Aircall lacks, like video meetings. 8×8 made our list of the best services for VoIP international calls for its unlimited calling feature and the ability to mix and match plans as needed.
Aircall Pricing
Aircall pricing includes three plans that start at $30 per user, per month when billed annually. You can customize the highest-tier Custom plan to match your company's needs. All plans include one local or toll-free number, and additional phone numbers cost $6 each per month. Unlike some other providers, including RingCentral, Aircall provides access to integrations and APIs beginning at the base tier.
Aircall Plans

Essentials

Professional

Custom

Best For

Small businesses looking for a simple business phone system that can be integrated with other software

Teams looking for a more advanced call center solution for performance and productivity boost

Businesses looking for a customizable contact center platform to align their business needs

Monthly Pricing

($/User/Month)*

$40

$70

Request a quote

Annual Pricing*

($/User/Month)

$30

$50

Request a quote

Minimum Number of Users

3

3

Custom

Maximum Number of Teams

3

Unlimited

Unlimited

Data Recording

1 year

Unlimited

Unlimited

Integrations and API Access

✓

✓

✓

Call Monitoring and Whispering

✕

✓

✓

Advanced Analytics

✕

✓

✓

Service-level Agreement (SLA)

✕

✕

✓
*All fees are paid in full at the beginning of the billing cycle.
Aircall pricing appears steeper than comparable phone systems, but it provides many features that these alternatives do not include in entry-level plans. For instance, it allows all users to access more than 95 third-party software integrations, which competitors like RingCentral lock behind more expensive plans. While GoTo Connect offers integrations in its base plan, it locks popular and advanced software connections in its higher tiers.
Aircall also offers unlimited international outbound call minutes at its customized plan—great for those with a global presence. Those focusing on the U.S. and Canada markets will also find this platform impressive with its unlimited outbound and inbound domestic calling and texting included beginning at the base plan.
However, if your business employs a variety of internal and external communications systems, you might not see the value of its packages and higher fees. Notably, video conferencing is not included nor are collaboration tools like team chat. For these, look into unified communications as a service (UCaaS) platforms—like RingCentral and Nextiva—which offer more comprehensive UC features as well as cheaper comparable monthly rates.
Aircall Features
Aircall is a cloud-based business phone system with comprehensive call management features. Aircall is best for teams looking for a flexible business calling and contact center platform that can be integrated with their existing systems, like customer relationship management (CRM) software and help desks.
While it has business phone system functionality, the platform is more aligned with businesses with call center needs. Aircall's strong suit for call centers is its Custom plan, which provides access to premium capabilities such as unlimited international calling, a service level agreement (SLA), and API developer support for custom integrations and apps.
Explore some key Aircall features and capabilities below:
General Features
Aircall enables you to manage inbound and outbound calls with a robust set of features. It also has a softphone, which allows you to access its platform via desktop as well as iOS and Android devices. Regardless of the plan, you also get unlimited domestic outbound calling and texting in the U.S. and Canada and unlimited inbound and internal calls and texts (except toll-free).
Additionally, Aircall allows you to purchase local and international toll-free business phone numbers, making them appear more familiar and credible to your call recipients. You can even choose a vanity number to make it easier for customers to remember your contact information and brand.
Other helpful call management tools you can enjoy in its base plan include interactive voice response (IVR), custom business hours, custom voicemail music and greetings, and call conferencing. Plus, its native cloud-based call center features make it a good choice for the needs of fully remote or hybrid sales, IT, and customer support teams.
---
Call Center Features
Aircall comes with essential call center features, making it efficient even when handling large call volumes. For instance, it allows parallel calls to put your current conversation on hold so you can initiate a separate one with another customer or colleague. You can also let your inbound callers choose to stay in a call queue until an available agent is ready to address their needs or opt for a callback instead.
Additionally, through time-based routing settings, you can set your team's working hours to ensure that callers are routed only to available agents. Other call center features include:
Ring groups: Group teams however you like—such as by language, skill, or location—to appropriately route callers to them depending on their needs
Call recording: Record calls for confirming details, monitoring quality, and providing references for training sessions
Pause-resume recording: Pause call recording as needed to secure your callers' sensitive information
Queue callback: Let your callers opt out of a waiting line to receive your response at a later time
Real-time modifications: Access system settings, including adding a number or changing user functionality in just one click
Unlimited concurrent calls: Use the same phone number for taking or placing an unlimited number of simultaneous calls
---
Analytics
Aircall's robust analytics capabilities enable you to monitor call center metrics like call volume, wait time, and missed call rate. It also provides a live feed of your team's activity—helpful in determining the best real-time decisions and strategies for current situations.
Aircall is equipped with coaching tools to help you improve employee performance and training and maintain impressive call quality. One of these capabilities is call monitoring, where you can listen to real-time calls your employees are in. It also features call whisper, where you can secretly speak to your agents while they are on live calls in order to assist them in problematic scenarios or offer timely advice.
---
Integrations
One of Aircall's strengths as a voice-over-internet-protocol (VoIP) business phone system is the ability to integrate other solutions into its system. It comes with a one-click computer telephony integration (CTI) that enables users to utilize their existing devices in handling call-related tasks. You can also connect its phone system to your current tools through webhooks and APIs.
Though there are cheaper options that provide more software integrations, like RingCentral, it doesn't diminish the value of Aircall's included integrations. It allows users, even those subscribed to its base plan, to integrate to more than 95 popular tools.
Only a few other providers, such as Nextiva, don't have integration limitations in lower tiers. This offering is perfect for those who utilize tools that are part of Aircall's allowed one-click connections.
Apart from third-party app integrations, Aircall lets you synchronize your contacts through PieSync, your customer relationship management (CRM) software, or Google Workspace imports. Insight cards are also available—helping users pull relevant data from other apps to provide more context on each call.
---
Aircall Alternatives
While Aircall is a business phone system, its primary use case is for call centers. For that reason, when recommending Aircall alternatives, we opted to list call center solutions as opposed to business phone systems. So while providers like RingCentral offer business phone solutions, below we refer to their Contact Center software instead. Likewise, 8×8 X series plans integrate call center functionality at upper tiers.
| | | |
| --- | --- | --- |
| | | |
| Best for: Small businesses looking for budget-friendly contact center software with customized reports and call routing options | Best for: Companies looking for a call center platform with workplace optimization tools | Best for: Businesses in industries with strict data security requirements, like health or finance |
| Starting price: Free or $18 per agent, per month | Starting price: Request a quote | Starting price: $87 per user, per month |
| | | |
Looking for more Aircall alternatives? Read our list of the best call center phone systems to determine which product fits your needs.
What Users Think
Many Aircall reviews match our analysis of its platform being an excellent choice for businesses looking for a comprehensive yet intuitive call center software for telesales and support teams. Companies that are not particularly budget-conscious and rely heavily on phone sales appreciate its ease of use and setup.
Meanwhile, teams with tight budgets who utilize multiple communication channels might not get the most out of its software as it lacks features such as video conferencing. When cost is a top concern, consider one of the best low-cost or free unified communications platforms instead.
At the time of publication, Aircall has earned the following average scores on these popular user review sites:
The majority of users who left Aircall reviews online shared that it's easy to use the software, regardless of device. Many others are impressed with its integrations with popular software, such as HubSpot, making their workflows more efficient.
There are mixed views when it comes to Aircall reviews regarding call quality and customer support. A significant number of users commend both its clear audio quality and responsive customer support, but there are a few who reported otherwise. Moreover, some customers complained about high pricing and the need for a strong internet connection for a flawless experience.
Bottom Line
Aircall is an outstanding call center option for teams handling large call volumes. If its higher price tag doesn't concern you, it is also worth considering if your company serves international markets. Its software integrations—available in all plans—are impressive in terms of the tools available and one-click setup.
There are more affordable alternatives to Aircall, like RingCentral, that offer more than Aircall in terms of features and variety of communication channels. However, when looking for a platform for your business, balance which features and inclusions matter most to you. Those interested can try Aircall risk-free for seven days to find out if it works well for their needs.