Call Whisper: The Ultimate Feature Guide for Small Businesses
This article is part of a larger series on VoIP.
Call whisper refers to a feature found in voice-over-internet-protocol (VoIP) and on-premise phone systems. It's a call handling feature that provides caller details, prompts agents to mention a promotion or upsell a product, and lets supervisors assist agents on a call.
Call whisper is predominantly used in call centers for training or assisting agents. However, it's a valuable tool that can also improve caller experiences, especially when combined with call screening and customer relationship management (CRM) software.
How Call Whisper Works
When a call comes in, an agent picks up their line. A supervisor uses their keypad to silently enter the call and, depending on their VoIP setup, taps a button on their phone or desktop to "whisper" suggestions to the rep.
Call whisper features can improve quality and outcomes. For example, some call whisper solutions are automated, like pop-ups with upsell suggestions during a sales call. Others allow call center managers to listen to the call and coach the agent using private verbal or visual messages.
Call whisper works well for sales and customer service, helping companies meet callers' needs while pursuing business goals. Moreover, call whisper and similar VoIP features support hybrid or remote workforces.
Supervisors use call whisper to train salespeople or customer service reps virtually and often incorporate other tools, such as call screening, CRM systems, and call barge.
Coaching sales reps and call center agents in real time helps business owners onboard new employees quickly without risking poor customer experiences. When used in coordination with related features, like the ones listed below, it enables businesses to monitor and continually improve call quality.
Types of Call Whisper Features
System administrators configure call whisper settings to deliver timely support to agents, from automated suggestions to real-time recommendations from a supervisor. While call whisper lets supervisors "whisper" suggestions to employees on a call, it also coordinates with several other features.
Companies that use call whisper can combine this with related VoIP business phone features to enhance call quality even more:
Call Barging
Call barging is often paired with call whispering. Supervisors or trainers can monitor a call and choose to "barge" into a phone call and take over if needed. Call center managers can turn a call into a three-way conference, keeping both the agent and caller on the line. Or they may take over the call altogether and free up the agent to accept new incoming calls.
Call Monitoring
Call monitoring is one of several advanced VoIP business phone system features used by call centers and all-sized businesses. It lets supervisors silently listen to conversations between a caller and an agent. Doing so helps companies keep an eye on call quality and agent performance.
When combined with call whisper, call center managers choose a line to monitor, and during the call they can coach agents or take control over the call, if needed.
Call Recording
Several VoIP services, including RingCentral, offer call recording on upper-tier packages. While some industries use call recording for compliance with regulations, others use it to evaluate agent performance and call quality. After all, if you have a high volume of calls, it's nearly impossible to monitor everyone in real time. Instead, supervisors may listen to calls with poor outcomes and coach employees on what went wrong and prevent it in the future.
Who Call Whisper Is Right For
Call whisper is commonly used by customer service call centers. However, companies also use call whisper to monitor and train new hires in sales or customer service. Doing so allows employees to take calls on their own, yet receive coaching from a supervisor, even if working remotely.
Business use cases for call whisper include:
Sales teams: Automated call whisper features prompt salespersons to upsell a product, recommend a service, or ask questions specific to a caller's region or reason for calling.
Help desk and customer service agents: Call whisper reminds agents to gather essential information from callers via on-screen prompts and provides extra assistance to agents dealing with difficult callers.
Training and onboarding staff: Any business can use call whisper to train or coach employees on how to best answer and respond to various calls.
Call Whisper Pros & Cons
Although many companies may benefit by using call whisper, some VoIP packages only include this feature in upper-tier plans. In some cases, the extra costs may not make sense for a company with a low call volume.
PROS

CONS

Speed up the onboarding of new staff by letting them take calls on their own while using call whisper to assist them as needed
Access to the call whisper feature may require more expensive VoIP plans, adding to monthly costs
Improve call quality and outcomes by "whispering" suggestions only your employee can hear
Configuring call whisper and related features requires upfront effort before you can use them effectively
Increase sales with on-screen prompts reminding your sales team to upsell or cross-promote a product
Employees may feel uncomfortable with call whisper until they understand how it can improve call experience and outcomes
Call Whisper Pricing
Call whisper pricing varies by provider and is typically bundled with a VoIP phone plan. For instance, call whisper comes on RingCentral's Premium and Ultimate packages with prices starting at $34.99 per user, per month for companies with two to 20 users that pay annually. In comparison, 8×8 provides the call whisper feature on the X4 and above plans, beginning at $44 per user, per month when paid yearly.
Call Whisper Providers
The best business phone systems are scalable, allowing business users to start with an entry-level package and upgrade to one with advanced features. The call whisper tool is often bundled with other popular features like call barge and call monitor. Some of our top picks for call whisper providers include RingCentral and 8×8.
RingCentral

RingCentral is a business VoIP solution offering four service tiers, including two with advanced call handling features including call whisper, call barge, and call monitoring. Additionally, business users can take advantage of overflow call queues and role-based access control. Premium and Ultimate packages also support integrations with Zendesk, ServiceNow, and Salesforce, allowing companies to gain further insights into call metrics and quality.
RingCentral plans with call whisper begin at $34.99 per user, per month for two to 20 users when paid annually. Discover other great features by reading our RingCentral review or test out RingCentral services with a free trial.
8×8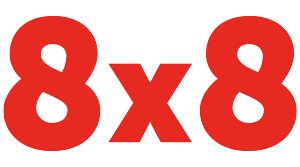 Several X-series 8×8 plans come with call whisper, barge, and monitoring, including X4, X6, X7, and X8. It allows call centers to screen calls for context and give details about the caller before the agent picks up the phone. The 8×8 call whisper feature lets supervisors talk to agents on inbound and outbound calls without callers hearing the audio call whisper.
Plus, versions with the call whisper feature also include unlimited outbound calling to 47 countries. Packages with the call whisper feature start at $44 per user, per month. Explore plans and features by checking out our 8×8 review or take advantage of a free trial of 8×8 Express.
AirCall

Call center software provider AirCall offers three VoIP calling plans: Essentials, Professional, and Custom. Call monitoring and call whisper features come in both the Professional and Custom plan. Unlike other VoIP systems, all AirCall packages provide call recording and integrate with CRMs, such as Zendesk, Zoho, and HubSpot.
The system downloads call recordings right to your CRM so supervisors can review them with representatives later. It also gives call center managers a real-time activity feed to see which agents are on a call and use whisper or barge features. Plans with the call whisper feature begin at $50 per user, per month with a yearly payment.
CallHippo

VoIP provider CallHippo has four plans, including two— Platinum and Enterprise—with call whisper, call monitor, and call barge features. The upper-tier plans are a good fit for customer service, sales, and marketing teams. Like AirCall, all CallHippo plans integrate with tools, such as Freshdesk, Zoho, Zendesk, and HubSpot.
In addition, CallHippo offers Call Tracking Insights as an add-on feature. It gives details about incoming calls, allowing users to discover the geographical location, the device used, and the marketing channel or campaign source. Packages with call whisper start at $45 per user, per month when paid annually.
Twilio Flex

Twilio Flex is a contact center solution offering customizable, pay-as-you-go packages. The call control feature supports call whisper, and users can embed it in most CRMs, including Salesforce and Zendesk.
It differs from other providers by providing multiple communication channels, such as WhatsApp, WebChat, Facebook Messenger, text, and voice. Call tracking and contact center tools screen calls and give agents data about the caller's location and demographics. Pricing for the call control feature starts at $0.0018 per minute.
Call Whisper Alternatives
Basic call screening and management tools are included in many VoIP systems. But you may need an upper-tier plan to take advantage of call whisper, monitoring, and barge features. If your company doesn't require advanced functionality, consider one of the following alternatives to coach your agents, collect customer information, and improve call experiences.
Enable the Auto-attendant Feature
VoIP systems typically offer an automated receptionist on all plans. Although basic solutions don't include call whisper, they come with call screening and routing tools. Small business owners and sales or customer service managers can configure call routing rules to direct customers to the most suitable agents.
Use a Cloud-based CRM
Gain insights into customer calls, even if your CRM doesn't integrate with your phone system. Call center employees using a cloud-based CRM can pull client data up on the screen and verify caller details.
Additionally, your staff can leave notes in the system to remind team members to ask specific questions during the next call. Although it isn't as efficient as an integrated system with call whispering, a CRM centralizes customer data for improved experiences.
Survey Your Callers
Capture additional customer data by emailing or texting them after a customer support call, including an embedded link to a survey or online rating tool. Your survey can ask many different types of questions, such as where the caller heard about your business or inquiring about their preferences as well as overall customer satisfaction. It's less effective than monitoring and recording calls because it's harder to pinpoint the exact moment a call took a negative turn.
Frequently Asked Questions (FAQs)
How do I whisper on a call?
To "whisper," use the call whisper feature to select a line or incoming call to monitor. You can listen to the call and provide coaching to the employee in real time or afterward. Your employee will hear your instruction, but the caller will not.
When should I use call whisper?
Although you can use call whisper on any phone conversation, it's ideal for training or cross-training employees and monitoring calls in real time. Consider using the feature to onboard new salespeople with on-screen and verbal reminders to upsell or cross-promote products. Or coach customer service agents through difficult calls remotely.
What is whisper transfer?
Whisper transfer is a method of routing your calls to an agent and displaying important customer details before picking up the line. Information may include the caller's name, location, or the extension or department number they called.
Bottom Line
Call whisper can help companies support their employees while enhancing customer service and improving sales and satisfaction. This tool and tools like IVR and access to answering services are featured in several cloud-based phone systems and are an affordable way to increase quality, even if you have a high volume of daily calls. They're convenient to use and provide informative data to assess performance and call quality.
If you're interested in using call whisper, check with your current provider to see if they offer the feature. Otherwise, several VoIP solutions offer call whisper, including RingCentral. While call whisper isn't on the entry-level plans, you'll find plenty of advanced features with the upper-tier packages. Visit RingCentral to learn more or start a free trial.