Ooma Review: Is It the Best VoIP Solution for Your Business?
This article is part of a larger series on VoIP.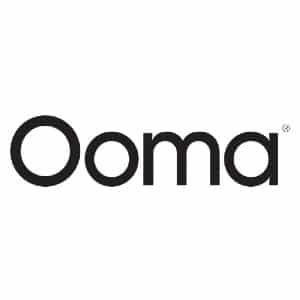 Ooma's voice-over-internet-protocol (VoIP) business phone system delivers solid communication tools for small businesses. There's a free Ooma plan for solopreneurs and small teams. With monthly per-user Ooma pricing starting at $9.99, its paid plans scale with your company, incorporating a wide array of phone features and unified communications.
Ooma Overview
Ooma has a bevy of useful calling features for small businesses, especially after you upgrade to an Ooma Office tier. User reviews confirm it's a good option for solopreneurs and small teams needing a free solution or small to midsize businesses wanting a scalable VoIP solution with advanced calling and unified communications capabilities.
PROS

CONS

Ooma Office offers multi-device ring for agents needing a quick and easy way to take calls out in the field
Desktop app is only available in Ooma Office Pro and above
Fundamental dialing features like 7-digit dialing, ring groups, and call flip are available at the base Ooma Office plan level
Call recording, voicemail transcription, and video conferencing all require an Ooma Office Pro or higher subscription
Customer support from Ooma is very high quality
While you're not locked into Ooma's hardware, the company tends to push customers toward its products rather than traditional IP devices from brands like Yealink
Free plan for solopreneurs and smaller businesses needing to save money
Must purchase a separate Wi-Fi adapter if you want to connect to your business phone system wirelessly
International calling with 200 minutes is available for just $5.99 per month
What We Recommend Ooma For
Ooma is an excellent solution for startups and small businesses looking to scale. At the base level, the service is virtually free, with subscribers only needing to pay for the cost of hardware and any associated taxes and fees. This makes it a solopreneur-friendly solution. As your business grows, it's easy to upgrade to paid plans and incorporate more calling features and some unified communications tools.
When to Use Ooma
When you need a free or low-cost VoIP provider: While listed under residential plans, Ooma Basic works well as a free business calling solution for solopreneurs and small businesses. The Basic service allows you to call anywhere within the United States, and all you have to pay is the price of the Telo device and taxes and fees. It also works for businesses with employees working from home and solopreneurs looking to separate personal and business calls. In fact, this is why the provider is considered one of the best VoIP services for home office use.
When you want a toll-free number to make your company look bigger: When customers reach out, a number with an 800 prefix makes even solopreneurs appear national. Plus, with access to international dialing, your business can reach out easily to potential global partners without incurring excessive costs. Find out why Ooma made our list of the best VoIP providers with free 800 numbers.
When Ooma Might Not Be a Good Fit
If you have international customers: Despite having excellent international calling features, Ooma doesn't provide international phone numbers. International clients will have to reach you on your local or toll-free phone number. This makes it expensive for them to contact you compared to a provider like MightyCall, which has international numbers in several locations. Alternatively, check out our list of the best VoIP solutions for international calls.
If you're looking to create a contact center: Unlike providers such as 8×8, there aren't many call or contact center features with Ooma. While simultaneous ring groups are useful for departments, there are no call monitoring features, even though there is a call center option powered by Talkdesk. While analytics and voice analytics are useful, in most cases, the best contact center as a service (CCaaS) providers do this much better.
Ooma Pricing
Ooma pricing tiers include five plans to choose from. The first two, Ooma Basic and Ooma Premier, are considered residential plans. All tiers provide unlimited calling within the U.S., but you need the Premier plan or a business plan to call nearby territories like Canada, Mexico, and Puerto Rico. Companies needing unified communications as a service (UCaaS) features will find them primarily in the highest-priced Enterprise tier.
Ooma Plans

Ooma Basic

Ooma Premier

Ooma Office

Ooma Office Pro

Ooma Enterprise

Best For

Small businesses with 1 to 5 users that need simple free calling

Small businesses needing to contact North American territories outside of the U.S. and in need of more calling features

Small businesses that need call management features like an auto-attendant and text messaging

Growing businesses with a need for higher user numbers as well as features like call park and audio conferencing support

Enterprises seeking more UCaaS features, including team messaging and video conferencing

Monthly Pricing

($/User/Month)

Free with purchase of a Telo device

$9.99

$19.95

$24.95

$27.95

Porting Charge

$39.99 per number

$39.99 per number

Free

Free

Free

UCaaS Features

None

None

None

Video conferencing

Video conferencing, video chat, and team chat with presence

Integrations

Call Forwarding

Multi-ring

Voicemail Transcription
If you're looking into what a UCaaS solution can offer you, check out our small business guide to UCaaS. It really drives home some of the key features UCaaS providers offer as well as the benefits for your business.
Ooma Features
It's relatively easy to find the business communication and collaboration features you want from Ooma. While it may be off-putting for some to subscribe to the highest-cost plan to gain access to UCaaS features, Ooma having international calling features at every tier is a major advantage. Plus, the Enterprise plan pricing is comparable to some other provider's base and lower-tier packages.
Here's a breakdown of some of the standout features available with Ooma:
Calling Features
The Basic plan doesn't support many basic business phone system features. However, once you hit the Office tier within Ooma's business plans, there are several key tools and capabilities your company can use. Here are a few to consider:
Call park: This "parks" the call so the agent can quickly switch devices or transfer the call. Call parking feels like being on hold for the caller.
Ring groups: This allows employees assigned to the same department to have inbound calls routed to the entire group.
Transfer music: As callers are being transferred, music, which you can select, will play.
Virtual receptionist: Also known as an auto-attendant, a virtual receptionist is a call routing tool that sends calls to specific extensions or departments when customers press the associated keys for each department. This is done using audio menus.
Call transfer: This allows you to send calls to other devices and colleagues quickly. This is done on the mobile app by simply clicking the transfer icon, and is available on IP phones with a simple button press.
Virtual fax: Virtual fax, which some call e-fax, emulates traditional faxing while still using VoIP so you can skip the bulky machine. Typically, this is done through PDF files, and through Ooma, you can send multiple PDF files as a single fax. Ooma provides a unique number for faxing for each user.
---
Free Support
The Ooma Care phone support provided is extensive. Agents are available 24x7x365, which is beneficial if things falter at inopportune times. There are both website and chat options for customers to submit a ticket as well as phone support in both the U.S. and Canada.
---
Free Porting
If you subscribe to one of Ooma's business plans, porting your existing numbers in is absolutely free. While porting your number may take a few days, with Ooma, this is usually due to the previous carrier.
---
International Calling Options
Even at the Basic tier, Ooma subscribers have multiple options for calling internationally. Here's a visual breakdown of Ooma's global calling plans:
| | | | | | |
| --- | --- | --- | --- | --- | --- |
| Plan Type | Pay-as-you-go | 200-minute | 500-minute | Unlimited 60-country World Plan | Unlimited 70-country World Plan |
| Pricing | | $5.99 per month | $4.99 per month (Premier Plan only) | $17.99 per month | $25.99 per month |
Ooma offers multiple options for international calling. You can easily make calls on a case-by-case basis and only pay relatively inexpensive rates, or you can make unlimited calls in up to 70 countries. This compares favorably to other well-known international VoIP providers like 8×8, and grants options for businesses looking to expand to new territories.
---
Extensive Hardware & Software Support
Ooma has a fairly impressive list of IP phones available for customers to purchase. Ooma phones, like the 2603 IP Phone, are manufactured by Grandstream, and they have a wide variety of useful features, like five-way conferencing and high definition (HD) audio.
Like most VoIP providers, such as RingCentral or Nextiva, Ooma also has options for you to call using softphones or smartphone apps. This is particularly useful for businesses with increasingly mobile agents. They can dial from multiple connected devices, and with features like simultaneous ring, they'll miss fewer calls.
The apps and hardware allow agents to call customers, receive and send short message service (SMS) text messages, and send files using multi-media service (MMS) messaging. You can even send calls quickly to another device as needed.
---
UCaaS Features
While subscribers of the first three tiers will only have VoIP calling options, unified communications features are unlocked after the Ooma Office Pro plan. This includes the ability to host video conferences and video team or one-to-one chats. Video conferencing on the platform has all of the most useful features, such as:
Screen sharing
Meeting scheduler
Google Calendar integration
Chat
Participant mute
Password capability
Toll-free dial-in numbers
Call recording
At the Enterprise tier, the number of participants increases from 25 to unlimited, so businesses can easily scale as their needs grow. Other UCaaS features of the service include team messaging, which quickly helps teams communicate about deliverables and meeting times, and presence, which shows the availability of team members.
---
Multi-device Ring
With Ooma, employees can use a softphone on their laptop, an IP phone at their desk, and the smartphone app on their Android or iOS device. Multi-device ring sends a call to the employee on all of their devices simultaneously, so it's far more unlikely for them to miss a call. While features like remote call forwarding from other providers let agents receive calls on the device they want, this may be simpler and more effective for remote agents or reps on the go.
---
7-Digit Dialing
Ooma's seven-digit dialing capability is particularly useful for businesses making extensive calls within a local area. Seven-digit dialing allows you to dial just the number without the area code when dialing in a local area. While this was a common feature with legacy landline systems, it's a fairly non-typical feature for small business VoIP services. Effectively, this saves time and effort when dialing local businesses.
---
Ooma Alternatives
Ooma locks some key features like video conferencing and team chat behind its highest tiers and doesn't offer international phone numbers. So while it's a top VoIP provider for small businesses communications, it might not be the best one for your business. Here are some noteworthy Ooma alternatives to consider:
| | | |
| --- | --- | --- |
| | | |
| Best for: Businesses that need robust features in an all-in-one communication and collaboration platform | Best for: Businesses that need great team collaboration features | Best for: Businesses that need unlimited international calling plans |
| Starting price: $29.99 per user, per month* | Starting price: $19.99 per user, per month* | Starting price: $32 per user, per month** |
| | | |
*Pricing based on one user. Monthly cost per user drops to $19.99 with RingCentral for two to 20 users and $17.99 with Vonage for five to 19 users, or $14.99 for 20-plus users.
**8×8's X2 plan includes unlimited international calling to 14 countries, X4 and higher plans including unlimited international calls to 48 countries.
If you want more information about other options, check out the six best Ooma alternatives. Our expert review provides a more in-depth comparison of the key features and strengths of each provider.
What Users Think
Most Ooma reviews from users align with our expert evaluation. Ooma customers generally use it as a small business solution for calling, and many opt to pay for the Office tiers to access the various calling features included. In general, the support system and service uptime available from Ooma garner some of the highest accolades from customers.
Ooma earned the following average ratings on these popular review sites at the time of publication:
Based on Ooma reviews, many users appreciate how useful the virtual receptionist is for their business. They say the software is intuitive and easy to use, and there is a strong set of features available to users. In addition, customers find the pricing to be very affordable, regardless of tier or number of users. However, some customers complained about unexpected fees.
Users commented that Ooma's customer service is exceptional with helpful and kind associates, though getting a response from SMS text support can be slow. Plus, the Android app seems to be clunky and difficult to maneuver when you have a less than optimal internet connection.
Bottom Line
Ooma reviews show that it's a great choice for small businesses with a variety of communications needs, and the fact that it scales easily is a significant advantage. Most agree it's also an easy-to-implement system for anyone looking to move communications to the cloud. With Ooma's ability to call, text, and collaborate, it's a major contender. While it would be nice to have an uptime guarantee, most users seem to consider the network reliable.