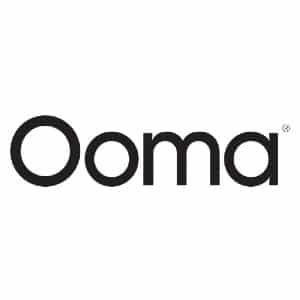 Ooma is a home and business voice-over-internet-protocol (VoIP) phone system that delivers essential communication features at budget-friendly prices. It's an excellent option for small-to-midsize businesses that need calling, texting, and video conferencing functionality across mobile and desktop apps. Ooma shines for its setup simplicity, easy-to-understand business plans, and extensive fundamental feature set.
What We Recommend Ooma For
Ooma is the perfect VoIP business phone system for small companies and teams that want an easy-to-use communications solution with a straightforward pricing structure. Ooma doesn't necessarily deliver any industry-shaking functionality, but it provides businesses that don't want to deal with complicated pricing tiers all the essential features for communications in the office or out in the field.
When to Use Ooma
Small businesses and solopreneurs that operate in home offices: Work-from-home teams and individuals can benefit from Ooma's business phone system and simple billing. It allows you to manage calls professionally, even without the traditional office setup. Moreover, thanks to its intuitive platform, you'll have more confidence working in the comfort of your own home. For this reason, it landed in our best VoIP services for home offices.
Professionals who want to utilize their iPhones to make and receive business calls: Ooma enables you to transform your personal iPhones into hybrid business phones with its reliable mobile app. Thus, it is one of our top recommendations for the best VoIP apps for iPhones.
Those who need basic call management, text, and video conferencing solutions: Ooma delivers professional-level call handling functionality like transfer, park, and call forwarding. It also provides text, video conference solutions, and a desktop app, making it a great option for those that want a semi-robust communication feature set but don't need more advanced tools like integrations or team messaging.
When Ooma Would Not Be a Good Fit
Solopreneurs looking for a free VoIP solution: Ooma falls into the category between cheap and expensive—it's just right for what it delivers. However, if you want a free VoIP solution, consider trying Google Voice as an alternative.
Large-scale businesses that require robust and advanced features: Ooma delivers on the complete range of fundamental features, but it stops there. If you want more advanced integrations, open APIs, and call management controls, check out our top Ooma alternatives.
Ooma Overview
PROS

CONS

Full range of fundamental features
Free and home plans offer limited small business functionality
Not too cheap, not too expensive
Must upgrade to Ooma Office Pro to get video conferencing support
Can bundle phone accessories and devices from Ooma
Calls to 911 aren't available from the Ooma mobile app
Excellent customer support
Desktop app only available on Ooma Office Pro and higher
Ooma Pricing
Ooma has an extensive list of pricing plans to cover just about any small business' use case. Plans start at $19.95 per user, per month for Ooma Office, but most users will want to upgrade to Ooma Office Pro ($24.95 per user, per month) to access features like video conferencing, desktop app, and call recording. Ooma also offers an enterprise plan for large-scale businesses that need custom call flows and a dedicated customer success manager.
Ooma Basic

Ooma Office

Ooma Office Pro

Ooma Enterprise

Best For

Homeowners who want a free residential phone service that blocks telemarketers and other unwanted callers, and offers 911 services

Small teams who want unlimited domestic calling, automated attendant, and text messaging capabilities

Small businesses looking for a VoIP phone system with higher usage limits for extension monitoring, call park, and audio conference room participants

Large-scale businesses needing a customizable unified communications as a service (UCaaS) solution with advanced custom call flows and dedicated customer success managers

Monthly Pricing
($/User/Month)






$0*

$19.95

$24.95

$27.99

International Calling

✔

✔

✔

✔

Caller-ID Blocking

✔

✔

✔

✔

Mobile App

✔

✔

✔

✔

Free Toll-free Number

✕

✔

✔

✔

Anonymous Call Blocking

✕

✔

✔

Virtual Receptionist

✕

✔

✔

✔

Call Park, Call Transfer, Call Forwarding

✕

✔

✔

✔

Video Conferencing

✕

✕

✔

✔

Call Recording

✕

✕

✔

✔

Voicemail Transcription

✕

✕

✔

✔

Custom Business Process, CRM, and Productivity Tool Integrations

✕

✕

✕

✔

Video Conferencing With Chat

✕

✕

✕

✔

SIP Trunking

✕

✕

✕

✔
*Free to use (only pay applicable monthly taxes and fees) with the one-time purchase of an Ooma Telo device, starting at $99.99.
Ooma Enterprise Call Center Package
Ooma also offers an integration-friendly call center solution with straightforward pricing. Monthly fees start at $49.99 per user and require a contract. It offers an interactive voice response (IVR) graphic editor, time-of-day routing, and advanced call analytics.
You may also reach out to Ooma's sales team for a free consultation about getting a call center solution tailored for your business.
Hardware
Ooma provides various hardware solutions to get your office the communication products it needs. Here's everything Ooma offers to build your own phone system:
IP phones
Wi-Fi phones
Base stations
You'll have to purchase at least one piece of hardware when signing up for Ooma's business phone service. However, keep in mind that you'll also get access to a desktop and mobile app for using Ooma, so don't assume every employee and cubicle will need its own hardware.
Ooma Features
General Features
Ooma has all the basic features you need for your small business. These fundamentals make it easy to manage your phone system on your desktop or on the go. You'll be able to add video conferencing to communications channels, and you'll even have access to a virtual receptionist. However, note that most of these features are on the Ooma Office Pro plan, so you'll need to upgrade beyond Ooma Basic or Ooma Office to get access:
Desktop app
Mobile app
Video conferencing
Virtual receptionist
Enhanced call blocking
Multi-ring and ring groups
Call recording
Call Management
Ooma provides several call management features to give you complete control over the call experience from start to finish. Most of the call management features are easy to set up and navigate, making it simple to manage calls on the fly.
Call park
Music on hold
Extension monitoring and dialing
Call forwarding
Voicemail
Call transfer
Seven-digit dialing
Call blocking
Intercom
These features provide your agents with easy-to-use tools to build more professional call experiences. No more asking a client to re-dial a different number, call back later, or leave a message—Ooma's features create great end-to-end phone calls for both agents and callers.
---
Video & Audio Conferencing
Ooma Office Pro offers video conferencing through its intuitive, minimalistic platform. Multiple users can screen share simultaneously, which is a feature not many video apps provide. However, only up to 25 participants can join a meeting.
Ooma provides an excellent dashboard to view your entire schedule, making it easy to schedule, invite, and join meetings.
Its video conferencing solution also includes chat functionality, empowering you to send messages to one or all participants during a live meeting. Create one-time, recurring, or instant meetings with scheduling and unique user IDs. You can even add password protection to ensure only invited participants join your video calls.
---
Desktop & Mobile Apps
Ooma Office comes with a mobile app that you can use to message employees, text (SMS), send files (MMS), and make calls. The mobile app helps identify callers to differentiate between business and personal calls, allowing you to use a single phone for all your communications. You can even flip a phone from your mobile phone to your desktop—or vice versa.
Ooma also offers a desktop app, but you'll need Ooma Office Pro to get access. The desktop app provides a company directory, speed dialing, and simple click-to-call functionality. You can use the desktop app to listen to voicemails, read transcriptions, return calls, and set up all your inbound and outbound call settings.
---
Integrations
If you upgrade to Ooma Enterprise, you'll get access to various cloud communication integrations. These include integrations with applications like Salesforce, Zendesk, Office 365, and Google Workplace. Customer relationship management (CRM) integrations empower your team members to click-to-dial within their CRM, capture lead or contact records across Ooma and the CRM, and seamlessly transfer user workspaces to another agent.
---
Ease of Use
Ooma's business systems are ahead of the pack when it comes to ease of use. While it doesn't provide every advanced feature that competitors do, it delivers the tried-and-true basics without cluttering the desktop or mobile apps. It keeps everything simple for agents and callers alike.
---
Ooma Alternatives
| | | |
| --- | --- | --- |
| Best for: Mid-to-large-scale businesses that require a scalable and unified communications platform | Best for: Mid-to-large-scale businesses that want a comprehensive cloud-based business phone system | Best for: Small businesses and solopreneurs who need a simple and affordable VoIP solution |
| Starting price: $21.95 per user, per month | Starting price: $19.99 per user, per month | Starting price: $26 per month for 1 phone number, 3 extensions |
| | | |
What Users Think of Ooma
For the most part, users love using Ooma for their business phone systems. It's easy to use, reliable, and has just the right amount of features to tackle most small business needs. However, it does fall short on a few functionalities, like its limited voicemail box setup, faxing capabilities, and mobile app constraints.
While reading through reviews, I noticed these trends:
| Users Like | Users Don't Like |
| --- | --- |
| How Ooma filters out robocalls | There's no ability to set business hours through mobile app |
| Routing rules that send calls to the right person | No general voicemail box—can only be assigned to an individual user |
| Reliable service—no dropped calls or choppy audio quality | Ooma is not compatible with all hardphones |
| Simple to set up and quick and easy to transfer numbers | Faxing capabilities are limited |
Bottom Line
Ooma provides one of the most affordable, easy-to-use VoIP services on the market. It doesn't offer the most advanced features, but it does deliver a reliable service that covers all the fundamentals with top-notch quality. Small businesses that want basic calling, texting, and video conferencing with simple back-end management features will find Ooma to be the perfect business phone system solution.