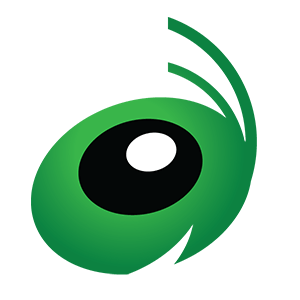 Grasshopper is a popular virtual phone system that uses an existing line to forward calls from in order to work. It is typically used by smaller teams who are looking to save money over a dedicated voice-over-internet-protocol (VoIP) system. Grasshopper offers one of the best small business phone systems because it includes comprehensive call management capabilities and toll-free numbers at an affordable price
What We Recommend Grasshopper For
Grasshopper offers an all-inclusive platform for managing calls, sending calls, and listening to voicemail. It offers both desktop and mobile apps, which is great for remote workers. Its features and capabilities make it more cost-effective than traditional business phone lines, as well as other advanced virtual phone services and VoIP systems.
Moreover, Grasshopper comes with a range of different phone number options and other advanced features like auto-attendant and conference calling. However, it doesn't provide international phone numbers, unlike some of its competitors.
In particular, Grasshopper is best for:
Small businesses looking for virtual phone numbers: Grasshopper is our best overall pick for the best virtual phone number provider as it comes with core telephony features at affordable prices.
Those wanting to manage personal and business calls on one device: Grasshopper provides a softphone with advanced capabilities—accessible through your existing desktop or mobile device.
Customized professional voicemail greeting setup: Grasshopper lets you order and deploy professionally recorded greetings in English and Spanish. It's one of our top picks for the best professional voicemail greeting providers.
Solopreneurs looking for a virtual phone system with an auto-attendant: Greet your callers and route their calls to the most appropriate number for their needs. Grasshopper offers one of the best auto-attendant phone systems at reasonable prices.
Work-from-home teams that want to save on call fees with VoIP calling: Apart from cost savings on calls, Grasshopper is our overall pick for the best home office VoIP system.
Call management: Regulate your call volume through blocking, screening, forwarding, and transferring with Grasshopper, which is included in our best call management systems.
Conference calling: Grasshopper enables users to host conference calls with up to 10 participants (including the host), and is included in our best conference call services.
When Grasshopper Would Not Be a Good Fit
Big companies with large call volumes: Though Grasshopper comes with powerful features, it might not be sufficient for more advanced needs and larger call volumes. A more comprehensive communication software like RingCentral may serve enterprises and more prominent companies better.
Businesses that require international phone numbers: Grasshopper allows international calling. However, it doesn't offer virtual international phone numbers. Alternatives, such as VirtualPhone.com, would be a better fit for businesses with a global presence.
Teams looking for a virtual phone system with video conferencing features: Collaboration and communication for remote teams are more effective with video conferencing capabilities, which Grasshopper doesn't have. Those who find this feature essential may consider a VoIP software like Phone.com.
Looking for more options? Read our guide to the best VoIP apps for business to find a product that matches your needs.
Grasshopper Overview
| Pros | Cons |
| --- | --- |
| Fast and robust faxing capabilities | Requires an existing phone line |
| Intuitive and easy to use | Lacks video conferencing features |
| Custom voicemail greetings | Limited collaboration tools |
| Seven-day free trial | |
| Multiplatform support | |
Grasshopper Pricing
Grasshopper has three different pricing plans. All plans include desktop and mobile apps, business texting, call forwarding, voicemail, voicemail transcription, virtual fax, and more. The only difference between the plans is the numbers of phone numbers and extensions included. Additional numbers cost $10 each per month.
Solo

Partner

Small Business

Best For

Individuals and solopreneurs

Growing businesses
with 1 to 3 employees

Those who need more flexibility in call routing options

Monthly Pricing
($/Month)

$29

$49

$89

Annual Pricing*
($/Month)

$26

$44

$80

No. of Phone Numbers

1

3

6

Numbers of Extensions

3

6

Unlimited

Virtual Fax

✓

✓

✓

Reporting

✓

✓

✓

Call Transfers

✓

✓

✓
*Annual plans are paid in full at the beginning of the billing cycle.
Grasshopper Add-ons
Call blasting costs $10 per month
Order professional greeting recordings for $75 each
Get a 35% discount on Ruby Receptionists
International calls start at 8 cents per minute
Additional numbers cost $10 per number, per month
You may also add extra extensions
Not all virtual phone systems support international calling. Grasshopper is among the providers that allow users to make calls overseas. Though its per-minute rates are published on its website, customized plans are also available.
Apart from its virtual phone system, Grasshopper Connect is also available for unifying business communications. It is offered under one plan—Individual—which costs $39 per month ($35 per month when billed annually). This plan comes with one phone number, email, text, and phone integration, as well as other features like timeline view and unified messaging.
Grasshopper Features
Grasshopper is a comprehensive virtual phone system equipped with VoIP features. It is recommended for small business owners, solopreneurs, and freelancers who want to add credibility and professionalism to their brands with a separate business line. Its plans—which provide access to all features—makes it ideal for those with growing needs, as upgrades are only required when more phone numbers and extensions are needed.
Its premium features—such as virtual fax, voicemail, VoIP, and international calls—as well as its straightforward user interface, are Grasshopper's main strengths. It also provides virtual phone number options, such as vanity, local, and toll-free. However, it lacks video conferencing and most collaboration tools that its alternatives often offer. Note that it is a virtual phone system with VoIP and Wi-Fi calling functions, and most standalone VoIP systems offer these advanced capabilities at higher prices.
Those interested may check out our guide on the difference between VoIP and virtual phone systems.
In addition to Grasshopper's core features, it also offers the following:
Virtual receptionist: Grasshopper works with Ruby Receptionists in providing virtual receptionist services by its U.S.-based professionals to deliver personalized experiences to your customers.
Call blasting: Ring up to 15 lines at the same time to reduce your callers' wait times and increase their satisfaction.
Voice studio: Order and utilize professional English and Spanish voicemail greetings by Grasshopper's experienced voice actors.
Virtual fax: View documents sent through your virtual fax as attachments to your email.
Grasshopper VoIP & Wi-Fi Calling
Calls through an internet connection
Auto-attendant
Call forwarding
International calls at added rates
Personalized greetings
Virtual phone numbers and extensions
No international phone numbers available
Grasshopper allows making calls with a cellular network as well as through VoIP when you have weak cell reception. You can utilize its VoIP calling features when you are connected to the internet. You can also ensure that you are always connected with your customers anytime and anywhere.
It also comes with an auto-attendant that greets your customers through default or customized audio and directs them to the most appropriate phone number based on their needs and response. Call answering and forwarding rules are also configurable.
You have the option to utilize Grasshopper's virtual toll-free, local, and vanity phone numbers and extensions or transfer your existing numbers to its platform. Customers can reach you through your virtual phone number, which forwards calls and texts to your current phone line.
Learn more about business phone numbers through our comprehensive guide on virtual phone numbers and local, 800, and vanity numbers.
If you want to test these capabilities, it offers a free seven-day trial with no required payment information. Visit Grasshopper to try its full virtual phone system firsthand.
Grasshopper Business Texting
Unlimited texts to and from your Grasshopper number
Supports MMS messages
Respond to missed calls with a text
Confirm appointment schedules in writing
Grasshopper allows you to send and receive an unlimited number of texts—letting you send updates, respond to inquiries and messages, and more. You may also send MMS photos to local numbers. Note that you can grant texting permissions for a number to a single user or a group through a specific Grasshopper web page.
Some of the limitations of Grasshopper texting include being unable to send text messages to toll-free, Canadian, and international numbers. MMS and group texts are only available for local numbers, and text messages to shortcodes aren't allowed.
Through its "instant response" feature, Grasshopper automatically sends SMS messages to your callers when you're unable to answer calls. You may let them know that they have reached the right number to avoid losing leads. Callers are also allowed to reply with their call-back information. Through automated texts, you can save time writing out numerous texts to all your missed callers and share your availability or updated business information.
Grasshopper Voicemail
Voicemail transcription
Voicemail-to-email
Searchable records of business voicemails
Customizable voicemail greeting
Send voicemail to up to 10 email addresses
Push notifications for missed voicemail
Grasshopper features a virtual voicemail that you can access online. It lets you stay connected and responsive, even when you're away from your office. You can check your messages through its desktop and mobile apps and send text messages to those who sent urgent ones.
Professional voicemail greetings may be recorded or set up to replace the default audio. Grasshopper has a voice studio that offers recording services for your English or Spanish greeting needs.
Voicemail transcription is available for all Grasshopper subscribers, unlike many providers that offer it as an add-on or inclusion to a premium plan. This feature automatically forwards voicemail messages to up to 10 email addresses of your choice as an audio attachment and a text. You can search voicemail records through email and the apps—making it easier for you to store information in your lead generation tool or customer relationship management (CRM) software. Additionally, users are notified if they missed a voicemail message—letting them review it and respond through text or call.
Grasshopper Desktop & Mobile Apps
Calls via Wi-Fi, VoIP, data connection, and cellular network
Message and call history
Missed calls and messages notifications
Call forwarding settings set up
MMS and group messaging (applicable in the U.S.)
Detect suspected spam calls with Wi-Fi Calling (the U.S. and Canada)
Grasshopper lets you stay available, anytime and anywhere—even with a weak cellular connection. It offers desktop and mobile apps that you can utilize on Windows, Android, and iOS devices with internet connections. Through these applications, you can manage voicemails, fax, calls, and texts to and from your business phone number, review call and message history, receive notifications of missed messages and calls, and more. To utilize the texting feature—including MMS—users should sign in as an admin.
Grasshopper Ease of Use
24/7 U.S.-based support
Support access through email, phone, Facebook, Twitter, and chat
Easy setup
Minimalist and straightforward interface
Compatible with desktop and mobile devices
Library of guides, information, and troubleshooting help
Grasshopper is easy to set up and user-friendly, unlike other powerful virtual phone systems with more complex interfaces. Its functions have default settings, but you are free to configure them for a more optimal experience for you and your customers. To make it more convenient for users, it offers customized recorded greetings done by its professional voice actors.
You can set up a call forwarding schedule, add extensions, change the default greetings, and more. Getting started is fast, but note that there are various configurations that you can adjust to make it work seamlessly according to your preferences.
Want to get started with Grasshopper? Read our how-to guide on setting up and utilizing Grasshopper.
Grasshopper Alternatives
| | | |
| --- | --- | --- |
| Best for: Teams looking for an exceptional overall package of features, usability, and affordability | Best for: Companies wanting a solid package with a free, professionally recorded voice greeting | Best for: Solo workers and freelancers looking for a free, no-frills option |
| Starting price: $19.99 per user, per month | Starting price: $21.95 per user, per month | Starting price: Free or $10 per user, per month |
If you're not sure Grasshopper is right for you, see how it compares with other popular small business phone systems.
What Users Think of Grasshopper
Users and other experts agree with our Grasshopper analysis being an excellent virtual phone system with VoIP for small businesses. At the time of publication, Grasshopper has earned the following scores on popular user review sites:
Finances Online features a Customer Satisfaction Algorithm that collects reviews, comments, and opinions on software from various web sites and analyzes the data to calculate a score. According to its algorithm, Grasshopper has a 97% user satisfaction rating.
When reading through user reviews, here are some of the trends that I noticed:
| Users Like: | Users Don't Like: |
| --- | --- |
| Easy to use and set up | Web interface looks outdated |
| Reasonable pricing | Not accessible without an internet connection |
| Great voice quality | Occasional software glitches |
Bottom Line
Grasshopper offers a comprehensive set of virtual phone features that work best for small business needs. It comes with advanced features that most providers include in their more expensive plans, such as auto-attendants, customized greetings, fax, and voicemail. However, it lacks video conferencing and call recording functions.
There may be cheaper alternatives to Grasshopper, but its all-inclusive pricing tiers are ideal for those who want to utilize a complete virtual phone system, even with an affordable base plan. It is a software that acts as a complete business phone line that you can take anywhere—providing great value for small businesses looking to add credibility to their brand.
Visit Grasshopper for a free seven-day trial that does not require any credit card information. You may also continue reading user reviews below to know more about other small business owners' views and software experiences.