Zoom Phone Review: Is It Right for Your Business in 2022?
This article is part of a larger series on VoIP.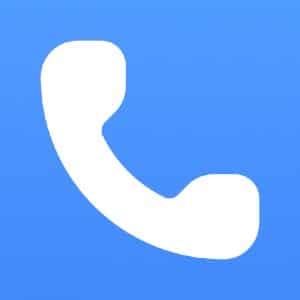 Zoom Phone Overview
Zoom Phone

What We Like
Unlimited auto-attendant
Metered and unmetered calling plans
All features available in all plans
Local telephone service in 40 countries
Elevate phone calls to a Zoom meeting
What's Missing
No free trial
Lacks virtual fax and instant messaging
Limited third-party integrations
No collaboration tools like team messaging and file sharing
Only supports 18 countries for international calling
Deciding Factors
Flexible, mix-and-match subscriptions
Metered calling caters to businesses with low call volumes
Allows you to establish a local presence in another country
Customizable admin features
Call monitoring tools and unlimited auto-attendant included in all plans
What We Recommend Zoom Phone For
While Zoom is known for its video conferencing software, it offers a feature-rich cloud phone system designed for businesses of all sizes. With its metered and unmetered services, users have the freedom to choose which plan suits their needs and call volume. Zoom Phone also provides local telephone services across over 40 countries, allowing users to expand their business operations in multiple territories.
When to Use Zoom Phone
Small businesses with low call volumes: Whether your business is just starting out or needs to build awareness, Zoom Phone helps you save money with its metered calling package. Access a wide range of business phone features without the higher costs associated with unlimited calling.
Companies with global business operations: Zoom Phone offers expanded international coverage to businesses needing to make calls overseas. Subscribing to the Pro Global Select Plan provides local service in one of the 40 countries supported. An add-on with unlimited calling in 18 countries is also available for those who require a higher volume of international calling.
Businesses looking for a VoIP system with video meeting capabilities: Zoom Phone lets you elevate a phone call into a Zoom meeting without requiring the participant to hang up and dial into a separate conference bridge. This saves time instead of switching between applications.
When Zoom Phone Might Not Be a Good Fit
Businesses needing virtual numbers: Zoom Phone offers local and toll-free numbers on all its plans but doesn't provide options for vanity and international numbers. In this case, consider eVoice, one of our best virtual phone number providers. It offers all the standard options for virtual numbers and multiple toll-free numbers per plan. Discover more about this provider in our eVoice review.
Companies needing robust third-party integrations: Zoom Phone integrates with 52 business tools, including Slack and Google Workspace. However, it may not be enough for large companies working with multiple productivity tools. If you're looking for a VoIP provider with extensive integrations, choose RingCentral, our top business phone system. It integrates with over 200 widely used tools for marketing automation, customer support, and developer tools. Learn more in our RingCentral review.
Teams looking for a VoIP system with complete unified communication (UC) capabilities: While Zoom Phone allows users to send instant messages and elevate a call to a video meeting, it doesn't have all the functionalities of a complete UC system like virtual fax and team collaboration tools. If this is what you need, check out Nextiva, one of our best small business VoIP services. It covers all the essential UC features, such as voice call, video, SMS, fax, and virtual workspace. Read more about this provider in our Nextiva review.
Pro tip:
When comparing business phone providers, it's important to know the difference between metered and unmetered calling plans. Learn about this in our guide on pay-as-you-go vs prepaid VoIP.
Zoom Phone Alternatives
Zoom Phone is a modern phone system that enables users to interact via voice, video, and chat. However, it lacks certain capabilities businesses need, such as team collaboration tools, fax capability, virtual phone numbers, and toll-free minutes. If Zoom Phone doesn't offer what you're looking for, consider the following options:
| | | | |
| --- | --- | --- | --- |
| Best For | Solopreneurs or freelancers looking for a free VoIP provider | Companies wanting unlimited international calling in 48 countries | Businesses needing unlimited extensions |
| Monthly Starting Price | Free for the basic plan; $9.99 per user | $15 per user | $27 per user |
| Learn More | or | or | or |
Zoom Phone Pricing
Zoom Phone pricing consists of metered and unlimited subscriptions with monthly fees starting at $10 per user. All plans have the same set of business phone features and integrations. Users also have access to video conferencing, unlimited auto-attendants, and call monitoring tools without upgrading to high-tier plans.
The main difference between subscriptions comes down if you want metered charges, unlimited regional calling, or unmetered domestic calling in one of the 40 countries supported. The metered version has SMS rates and per-minute charges for inbound and outbound calling. Calls are billed in 60-second intervals, and rates depend on the country you want to call in. Users have the option to mix and match plans based on their budget and needs.
Zoom Phone Plans

U.S. & Canada Metered

U.S. & Canada Unlimited

Pro Global Select

Best For

Solopreneurs and small teams with low call volumes looking for pay-as-you-go pricing

Small to mid-sized businesses needing unlimited domestic calling

Companies with locations across multiple countries

Monthly Pricing

(per User)

$10

$15

$20

Annual Pricing

(per User)

$120

$180

$240

Unlimited Calling

✕

U.S. and Canada

Domestic calling in any of the 40+ countries

Unlimited Auto-attendants/IVR

✓

✓

✓

Integrations: Salesforce, Slack, Microsoft, Google

✓

✓

✓

U.S. & Canada Number

✓

✓

✕

Direct Dial Number

✕

✕

✓

Unlimited Outbound Calling

✕

✓

✓

Domestic SMS & MMS

✓

✓

✕
Zoom Phone Add-ons
Zoom Phone offers optional add-on plans to extend business phone functionality. However, there should be at least one licensed user to purchase any of the add-on plans.
Toll-free numbers: Add toll-free numbers to your phone plan for an annual fee of $60.
International calling: Unlimited calling to 18 countries costs $120 per year. This add-on can be purchased with any of the unlimited calling plans.
Additional phone numbers: Add additional local, toll-free, or international premium numbers to your plan at $60 per year.
Hardware as a service: Get access to the latest desk phone devices at a monthly starting fee of $5.99 per device.
Zoom Phone Power Pack: Add real-time analytics, historical reports, team SMS, and desktop user experience for an annual fee of $300 per user.
Premier developer support: Get technical support within guaranteed target response times. Contact the sales team for a quote.
Zoom Phone Features
Zoom Phone is a cloud-based phone system that lets users make and receive calls from multiple devices. It comes with an intuitive and modern platform that looks similar to its video conferencing version. Through its web portal, you have access to traditional desk phone capabilities, such as call forwarding, transfer, conference, and hold. It also has a full-featured mobile app that offers the ability to seamlessly escalate a Zoom Phone call to a Zoom Meeting.
General Features
Zoom Phone allows access to all calling features without the need to unlock higher-tier plans. This business phone provider incorporates several features designed to give users flexibility and mobility in having a cloud phone system. Here are the notable call management features offered by Zoom Phone:
Call blocking: Enables users to manage their call blacklists to automatically block unwanted calls.
Call forwarding: Manage call handling rules to route calls to internal users and external phone numbers.
Call delegation: Also known as shared line appearance, this feature lets a phone user assign phone privileges to another user to make and receive calls on their behalf.
Call transfer: When transferring a call, use supervised or blind transfer capabilities to send the call to a specific agent or department.
Auto-attendant: Set up multilevel auto-attendants to efficiently route calls to a queue, voicemail, and extensions. Define it to answer calls with a personalized greeting and route to an interactive voice response (IVR).
---
Call Monitoring
Zoom Phone offers coaching tools for supervisors and contact center admins to observe active engagements. Having access to these conversations provides insights for agent training and quality assurance. Here are the call monitoring options:
Listen: Listen to a voice call without the customer being aware.
Whisper: Speak directly to the agent during an ongoing call without the customer hearing.
Barge: Enter an ongoing call to engage both agent and caller.
Takeover: The person listening in will completely take over the call, while the agent is cut off from the line.
---
Desktop User Experience
Zoom Phone provides a desktop experience designed for users who handle a steady call volume and need to transfer them quickly. It focuses on ease of use, call context, and integrated workflows to support multitasking. The desktop awareness panel facilitates transfers and in-line searches without launching the Zoom desktop client. Here are the features included:
Quick access to the Zoom Phone dialer, history, and voicemail
Customizable widgets with call queue, group call pickup, shared line appearance, and shared line groups
Expanded contacts window with quick access to call, meet, and chat
The in-line transfer feature provides users with complete call visibility while working in an existing application. For example, a user working within their CRM can move the awareness panel around the screen without switching back and forth between apps. While using a different program, users get consistent insight and context into incoming calls, allowing them to take quick action when needed.
---
Analytics & Reporting
Zoom Phone comes with real-time analytics and historical reports to help call queue admins and members identify service issues and areas of improvement. The analytics dashboard provides key metrics, such as service level, average call handling times, call volume counts, and average and longest waiting time. Meanwhile, the historical reports offer trendlines and values on service levels, wait times, call volume, call handling, and queue statistics.
Admins can set up key performance indicators (KPIs) for various metrics and schedule recurring reports via email or Zoom Chat notifications. They can also set up the subscription for historical reports and modify the format and the frequency and time of delivery. For companies with compliance requirements, admins can set access reports to obtain a summary view of members with access to shared voicemail recordings.
---
Team SMS
With Team SMS functionality, Zoom Phone enables customers to reach an auto-receptionist or call queue phone numbers over SMS/MMS. Instead of making calls, callers can submit queries or find the right contact via text messaging. To enable this feature, an admin chooses the auto-receptionist or call queue number to source their messages and set team members to respond to SMS.
Team SMS allows any team member to respond to customers. In case of five minutes of inactivity, the SMS conversation is released to let other team members jump in if needed. Plus, admin and members have access to conversation history and analytics based on SMS metrics. However, this feature is only supported in the U.S. and Canada and is limited to 10 members.
---
Integrations
Integrate your favorite apps and services with Zoom Phone for increased employee productivity and reduced workflow friction. It also offers a comprehensive set of application programming interfaces (APIs) to enable users to build their integrations based on their exact needs and specifications. Currently, Zoom Phone integrates with 52 business applications, including the following:
Microsoft Teams
Slack
Google Workspace
Zendesk
Salesforce
ServiceNow
---
Zoom Phone Review: What Users Think
The majority of Zoom Phone reviews came from business owners managing a remote workforce and office users who are always on the go. Many left positive comments about its excellent call quality and customizable admin features. They also like its user interface because it is simple to use and works smoothly on desktops and phones. Some also appreciated the ability to switch from audio to video meetings depending on the situation.
To learn more about what users say, read Zoom Phone reviews on top evaluation sites:
On the other hand, Zoom Phone received negative reviews about its lack of a free trial, a virtual fax, and extensive integrations. Many users also find its customer service poor because they have to wait several hours before they get support.
Bottom Line
Zoom Phone offers a flexible, cloud-based calling solution for small businesses looking to mix and match subscriptions. It has metered and unlimited calling plans, allowing users to save money and fit the unique needs of their workforce. All plans include robust business calling features, which you can access via desktop, mobile, and desk phone. If you're looking for affordable and reliable phone service, choose Zoom Phone.