Call management systems are what businesses use to handle all of their inbound and outbound calls. These systems are typically found as a feature of voice-over-internet-protocol (VoIP)-based services and allow businesses to better control the caller experiences. However, not every solution provides the same level of functionality at an affordable price. Therefore, we looked at options to identify the top six with the greatest overall value for small businesses
We found the best business phone systems for call management to be:
How We Evaluated the Best Call Management Systems
Call management systems need to provide businesses with all the features and functionality they need, but the solution also has to be easy-to-use and affordable. A few non-negotiable features included an auto-attendant, call routing, and call control. Beyond that, we looked at more advanced features like real-time analytics, custom greetings, and single sign-on (SSO).
When comparing solutions, here are the primary criteria we considered:
Price: We compared solutions to see which provided the most call management features and functionality at the lowest price.
Call management features: We analyzed the call management systems to see which delivered the most comprehensive call control.
Advanced features: We looked to see which platforms went above and beyond by offering over-the-top and cutting-edge features.
Ease of use: We compared tools to see which had the friendliest back-end setup and user interface for businesses and their customers.
Customer support: We analyzed customer support offerings to see which solutions provided the most extensive coverage.
User reviews: We read user feedback to learn more about their experiences, likes, and dislikes about each platform.
For the best overall call management system, we recommend RingCentral. RingCentral's base functionality includes more than what your business needs to create top-notch customer phone calling experiences. With features like auto-attendants, real-time analytics, advanced call handling (including whisper, barge, monitor, and takeover), and open APIs, RingCentral delivers the most bang for your buck.
RingCentral: Best Overall Call Management System

RingCentral is a unified-communications-as-a-service (UCaaS) solution that provides businesses with the broadest range of call management features. Beyond unlimited calling and texting, it empowers businesses with auto-attendants, call recordings, and advanced call handling. Plans start at $29.99 per user, per month, but you'll need to upgrade to one of RingCentral's more advanced tiers to enjoy all the high-end call management functionality.
While RingCentral isn't the cheapest call management system on the market, it offers the most extensive features. Real-time analytics and open APIs give you full insight and control into your call flow, empowering your business to build a completely customized (and optimized) communications experience.

| RingCentral Strengths | RingCentral Weaknesses |
| --- | --- |
| Advanced call management and call handling features | Must purchase more expensive tiers to unlock full functionality |
| Real-time analytics, open APIs, and popular customer relationship management (CRM) integrations | No custom voice greeting |
| Top-notch call quality and reliability | Offers more functionality than what most small businesses need |
RingCentral Pricing*
Essentials: $29.99 per user, per month for unlimited calling (within the U.S. and Canada), texting, and team messaging
Standard: $34.99 per user, per month to unlock multilevel auto-attendant, integrations, and call recording
Premium: $44.99 per user, per month for SSO, hot desking, advanced call handling, and real-time analytics
Ultimate: $59.99 per user, per month for unlimited storage and device status reports and alerts
*Pricing is on a monthly basis for two to 20 users. Annual discounts and pricing are available on RingCentral's pricing page.
RingCentral Features
Advanced call handling: Call management controls (monitor, barge, whisper, and takeover) empower authorized users to listen in on calls with clients. These functionalities allow them to monitor the conversation, provide input, facilitate the discussion, and take over the call if necessary.
Hot desking: Allows users to use shared phones to access their RingCentral extensions, greetings, voicemail, and other features.
Real-time analytics: Gather real-time data and metrics to measure call quality and performance so that you can continue to make improvements.
If you would like to learn more about RingCentral's pricing and features, check out our RingCentral user reviews page.
Nextiva: Best Call Management System for Value-conscious Businesses

Nextiva is a small business VoIP platform that provides high-quality call management features at an affordable price. Auto-attendants are available on every plan, as well as hold music and HD video calling. Plans start at $21.95 per user, per month, but the most basic tier offers more functionality than some competitors' premium plans.
Second only to RingCentral, Nextiva provides advanced call management to empower businesses to curate top-notch calls. However, Nextiva comes out on top in terms of delivering value for money. If you want first-rate call management functionality but don't need every bell and whistle, you'll find that Nextiva provides everything you could ask for at the most affordable price.

| Nextiva Strengths | Nextiva Weaknesses |
| --- | --- |
| Advanced features available on lower tiers | Mobile app unavailable on Essential plan |
| Affordable pricing plans | Outdated user interface |
| A la carte pricing is available | Website portal can be glitchy at times |
Nextiva Pricing*
Essential: $21.95 per user, per month for unlimited calling (within the U.S. and Canada), a free local or toll-free number, auto-attendants, and HD video calling
Professional: $25.95 per user, per month for Call Pops, CRM integrations, multilevel auto-attendants, team collaboration, recorded greetings, and 24/7 support
Enterprise: $35.95 per user, per month for call recordings, voice analytics, voicemail transcriptions, SSO, and enterprise integrations
Ultimate: $65.95 per user, per month for automated surveys and greater call capacity limits
*Pricing is for a prepaid 36-month agreement for five to 19 users. Pricing goes down as you add more users.
Nextiva Features
Call Pops: Instantly see important caller details (like past conversations, survey responses, and experience scores) before you pick up the phone.
Auto-attendant: Enjoy access to auto-attendants on all of Nextiva's plans.
Team Presence: Adjust your status and see your contact's status to determine how best to reach them.
Vonage: Best Call Management System for a la Carte Features

Vonage is a cloud-based VoIP service that caters to small-to-medium-size teams with specific needs. Vonage's a la carte pricing model empowers businesses to build the perfect call management solution for their use case, allowing them to spend their budget on needs instead of flashy features they'll never touch. The base tier costs $17.99 per user, per month and includes unlimited calling, SMS, and team messaging.
Vonage's platform isn't the flashiest, but it's the most cost-effective for small teams with targeted needs. If your business has basic call management requests (with a few additional wants or needs), there's a good chance Vonage can build you a customized package that gets the job done for less.

| Vonage Strengths | Vonage Weaknesses |
| --- | --- |
| Easy to customize plans | Plans aren't cost-effective if you need extensive features |
| Great call management features with forwarding, flip, follow me, and routing | Auto-attendant not available on Mobile plan |
| Full suite of communication channels | Hard to know which base features come with each plan |
Vonage Pricing*
Mobile: $17.99 per user, per month for unlimited calling (within the U.S. and Canada), texting, and team messaging
Premium: $27.99 per user, per month for video conferencing, multilevel auto-attendants, CRM integrations, and IP desk phone capabilities
Advanced: $37.99 per user, per month for call recording, group calls, visual voicemail, and a white glove setup
*Pricing is on a monthly basis for 10 users. Volume discounts are available as you add more users.
Vonage Features
Call Announce: Know why they're calling before you pick up. Call Announce whispers the custom tag associated with the phone number, giving you a heads-up.
Call Flip: Seamlessly transfer calls from your mobile device to your desk or your desk to mobile.
Complete call management control: Park, hold, queue, wait, forward, route, monitor, or continue calls—Vonage gives you full control over the calling experience.
8×8: Best Call Management System for International Calling

8×8 is a budget-friendly VoIP services platform that caters to small businesses willing to sacrifice features for affordability. It provides businesses with great call management features, like call handling, multilevel auto-attendants, call queues, hot desking, and presence detection. Plans start at $12 per user, per month, but you'll likely need to upgrade to the more advanced packages to capitalize on fundamental communication features.
8×8 is an excellent option for small businesses looking for fully functional but low-cost starting plans. Its easy-to-use interface combined with its unified communication features (like team chat, content sharing, video conferencing, and contact center) makes 8×8 an excellent call management system for businesses that don't plan on scaling rapidly.

| 8x8 Strengths | 8x8 Weaknesses |
| --- | --- |
| Combines voice, video, chat, messaging, contact center, APIs, and analytics into one platform | Mobile app is lacking compared to desktop version |
| Low-cost starting plans | Somewhat clunky user interface |
| Great call management handling and features on every tier | Lacks instructional content and how-to's |
8×8 Pricing*
8×8 Express: $12 per user, per month for unlimited domestic calling, business SMS, team chat, auto-attendants, intelligent call routing, and on hold music
X2: $32 per user, per month to add all-in-one voice and video functionality as well as basic analytics
X4: $57 per user, per month for advanced analytics and call management features like barge, monitor, and whisper
*Pricing is on a monthly basis, but annual plans are available too.
8×8 Features
Ring group: Incoming calls ring every extension in the group, helping even out call distribution to employees and ensuring your customers get service quickly.
3-way calling: Join three parties together to make audio collaboration quick and easy.
Multilevel auto-attendant: Automate and curate the perfect customer calling experience with self-service options and helpful menus to accelerate your time to resolution.
Visit our 8×8 reviews page to get a more in-depth look at features and pricing.
Grasshopper: Best Call Management System for Basic VoIP Needs

Grasshopper is a virtual phone system that transforms your personal smartphone into a multifunctioning business phone—no need for any extra equipment. Its services are basic—not like UCaaS solutions like RingCentral or Nextiva—but it's easy to use and simple to set up. Plans start at $29 per user, per month, and every tier includes Grasshopper's complete feature suite.
Freelancers and small teams will love Grasshopper's simplicity. Call management features are basic but straightforward, making the employee and end-user experience delightfully simple. If your business wants to empower employees with business extensions without an investment in a PBX system, then Grasshopper will satisfy your needs.

| Grasshopper Strengths | Grasshopper Weaknesses |
| --- | --- |
| Simple to set up—no extra equipment required beyond a mobile phone | Plans are relatively expensive compared to more comprehensive competitor offerings |
| Basic features make call management straightforward | Requires an existing phone line |
| Custom greetings and instant responses give your small business a bigger impression | International calling has limitations |
Grasshopper Pricing*
Solo: $29 per month for one phone number and three extensions
Partner: $49 per month for three phone numbers and six extensions
Small Business: $89 per month for five phone numbers and unlimited extensions
*Pricing is on a monthly basis. Annual pricing is available on Grasshopper's pricing page.
Grasshopper Features
Incoming call control: Set up custom schedules for your business hours, screen callers, and block certain calls.
Custom greetings: Record professional messages to play to your customers when they call.
Instant response: Automatically text your caller when you're unable to pick up a phone call.
For more information on Grasshopper and its features, go to our Grasshopper user reviews page.
Google Voice: Best Call Management System for Freelancers & Small Teams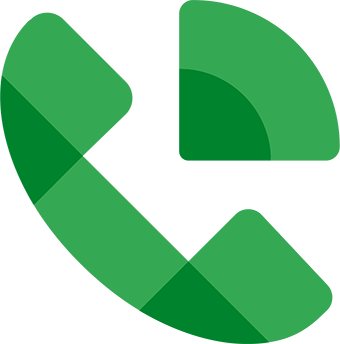 Google Voice is an easy-to-use VoIP solution created and powered by the monolithic tech company. It empowers businesses to build a professional cloud-based phone system that can handle basic call management needs. Google Voice merges all your business numbers, calls, and text messages into one easy-to-use, reliable platform.
Voice is the perfect solution for solopreneurs and small teams who want a virtual phone number but don't want the added complexity of a traditional PBX system. It can be used for free on a limited account, but you'll likely need to upgrade to a paid plan (starting at $10 per user, per month) to satisfy your business needs.

| Google Voice Strengths | Google Voice Weaknesses |
| --- | --- |
| Integrates easily with Google apps | Lacks advanced call management features |
| Low-cost plans scale nicely with small teams | No emergency calling |
| Easy to set up and simple, user-friendly interface | Voice-to-text functionality is unreliable at times |
Google Voice Pricing*
Personal: Free for one user only
Starter: $10 per user, per month for up to 10 users and up to 10 domestic locations; includes unlimited calling and SMS, Google integrations, call forwarding, and voicemail transcriptions
Standard: $20 per user, per month to add unlimited users, unlimited domestic locations, a multilevel auto-attendant, Ring Groups, and desk phone support
Premier: $30 per user, per month for international locations and advanced reporting
*Pricing is on a monthly basis.
Google Voice Features
Google integrations: Seamlessly integrate Voice with Google Workspace apps like Meet and Calendar.
Smart artificial intelligence (AI): Google's intelligent AI filters spam calls, automatically transcribes voicemails, and lets you configure your PBX.
Video conferencing: Take your communications beyond phone calls and text messages with video conferencing—powered by Google Voice's Google Meet integration.
Bottom Line
Call management systems come in all shapes and sizes to satisfy varying business needs. Whether you want a full cloud-based UCaaS platform or a simple virtual phone number, there's a solution for your business.