A publicity stunt is a planned event created to capture public awareness and generate free media coverage. Companies know PR stunts are a gamble, but offer the potential of increased brand attention. To help you create an effective PR stunt that is likely to increase positive brand awareness, we've assembled examples of the best ones over the last 15 years for inspiration.
A publicity stunt isn't easy to pull off, but it is possible with the right help. Avoid spending thousands on hiring a professional and use Fiverr instead to find a PR and marketing pro to help you plan your outrageous stunt. You can find a marketing pro on Fiverr for as little as $5.
Here are 19 of the craziest publicity stunts that actually worked:
1. RedBull's New Moon Event
RedBull is known for its outlandish antics and events, but March 20, 2018, it hosted the most outlandish New Moon Party where people in wingsuits jumped out of helicopters above the tallest building in Los Angeles. This wasn't all that crazy by RedBull standards, but the event caused a stir because the jumpers —fitted with a sparkler mechanism — dropped at sunset, leading those on the ground to believe comets or UFOs were descending on the city.
Why it worked: RedBull has always been known as the "extreme child" of caffeinated beverage companies, but even brand devotees didn't see this coming. Fire-branded wingmen hopping out of helicopters at sunset above Los Angeles's tallest building took the brand's extremism to a whole new level. It not only captured media headlines but cemented its image and as dangerously exciting.
2. Jaguar's Fastest Barrel Roll in a Car
When luxury automaker Jaguar released its first midsize SUV, it decided to make a media splash by teaming up with the Guinness World Records. To capture the attention of the masses, and show that Jaguar was capable of more than high-end sedans — it came up with a scheme to break a world record by completing the fastest barrel roll in a vehicle using its very own SUV.
Why it worked: Breaking a world record is usually a good way of getting press, but Jaguar used the stunt to show people how rugged its new SUV was. The awe-inspiring, dangerous stunt gained the attention of the media, while helping to construct a sporty, more rugged brand image in the eyes of consumers. Naturally, the affair increased interest in its new SUV.
3. Richard Branson's Attempt to Fly Around the World in a Hot Air Balloon
Virgin Airlines' famous CEO Richard Branson has proven himself to be something of a PR stunt expert over the years, participating in a number of stunts landing the airline media headlines. One of his biggest stunts, however, involved a trek around the world — not in a Virgin airplane, but in a Virgin hot air balloon.
Why it worked: The first attempt to not only cross the Atlantic, but the world, in a hot air balloon was fascinating to many; it wasn't a trek most people thought possible. To add even more press fuel to the fire, the stunt ended with a crash, leading to near-death headlines that the media (and world) loves. One would imagine this to be a black mark for Virgin, but it proved to be the opposite, showing that airlines are a truly safe mode of transport for globetrotters.
4. Tinder's Dozens of Dopes Date
In the summer of 2018, Tinder created a PR stunt in New York City's Union Square where one woman invited dozens of men on the same date. The men were not aware that the date would involve many others, so they were surprised when they arrived to see a group of men and their date standing on a stage.
Why it worked: The stunt went viral on social media, giving Tinder a lot of free press. It may be a laughable and low-cost stunt, but it landed Tinder free press and served as a conversation piece. It's debatable if the stunt was in-line with the dating app's brand image, but some argue that it was a display of female empowerment; after all, the app has historically been known as a male-driven hookup platform.
5. Benefit Cosmetics Brow Mobile
Benefit Cosmetics decided to take an unusual route to marketing its brow products line by creating a "Brow Mobile" truck that took to the streets across Ireland. Everyone has heard of food trucks, but this truck wasn't selling lunch — it was providing eyebrow-specific services and products.
Why it worked: Clearly a tool for inciting social media shares and discussions, the Brow Mobile became an Instagram icon in the cosmetics industry. According to NPD Market Research, the publicity helped the company gain a 60% share of the U.K.'s £20m eyebrow product market. It worked because the PR stunt was very "Instagrammable" and took a new approach to selling products — the company hit the streets to find customers, instead of the other way around.
6. KFC Ad Visible From Space
In 2016, fast food chain Kentucky Fried Chicken (KFC) had the cosmic idea to create the first advertisement that could be seen from space. While most would never see the ad in-person — never mind from a plane — it did create a buzz after it was put on the map by Google Maps and its corresponding Google Sightseeing Blog.
Why it worked: This outrageous marketing stunt got press coverage from a number of outlets, reaffirming KFC as an oversized fixture in the fast food world. Longstanding businesses like KFC often suffer from consumer fatigue and need to work hard to stay top-of-mind. KFC managed to do so with this creative ad stunt — showing us that their fried chicken is tops wherever in the galaxy you are.
7. WestJet Christmas Miracle
WestJet took a feel-good approach to a publicity stunt in 2013 that prompted children to share their Christmas wish list with a virtual Santa Claus on screens in both the Toronto and Hamilton, Ontario airports. Behind the scenes, WestJet's staff took notes, and when the wish-sharing passengers landed at their destination, they were surprised with their dream gifts.
Why it worked: The heart-felt video from the filmed event went viral, landing WestJet more than major press; it also helped spread Christmas cheer and inspired some warm-fuzzy feelings toward the airline. This is no easy feat for an industry that is generally viewed in the minds of consumers as broken and dated. Still, WestJet successful pulled it off, landing tons of free press.
8. Damien Hirst Picks a Fight With a Teen
Damien Hirst, a famous English artist, generated huge press coverage following a pencil theft from his Tate Britain's Classified exhibition. The theft alone was notable — a teen stole the pencils as an act of retaliation after he was required to hand over collages created based on Hirst's famous diamond-encrusted skull, For the Love of God — but Hirst kicked it up a notch by charging the teen. The young robber was hit with a fine of 200 GBP.
Why it worked: Hirst is known for being a controversial artist, and sparking a feud with a 17-year-old only helped solidify his personal brand image. Predictably, the story got major press in the United Kingdom, where the incident took place. By Hirst opportunistically creating a PR stunt, he gained a wealth of press coverage and solidified his reputation as a wild card artist.
9. Taco Bell "Buys" the Liberty Bell
Back in 1996, Taco Bell played a joke on the nation when it submitted press releases to major news outlets — from The New York Times to USA Today — stating that it was purchasing the Liberty Bell. The response was a countrywide outrage at the atrocious idea of a Mexican-themed fast food restaurant buying America's foremost symbol of freedom.
Why it worked: This legendary PR stunt from Taco Bell cost the fast food giant upward of $300,000. That may sound like a lot, but Taco Bell got the last laugh; reports indicated they got around $25 million in free publicity from the stunt, according to Priceconomics. It wasn't a stunt that helped branding or even its image in the public eye, but it was successful in getting the taco giant plastered in the news.
10. GoldenPalace.com Buys a 10-Year-Old Sandwich for $28,000
In 2004, the online casino Golden Palace Casino cashed in on a crazy marketing idea when they decided to purchase a piece of 10-year-old "Virgin Mary" toast for $28,000. For many businesses, this would have looked like bizarre, frivolous spending. But Golden Palace had a plan — taking the toast on a world tour where they could talk up their casino while raising money for charity.
Why it worked: Golden Palace managed to pull off the ridiculous stunt and capture a ton of press because it was such an outlandish concept. The near $30,000 toast conjured images of lottery-winning spending sprees, which is exactly what Golden Palace wanted. To boot, the bizarreness was a hit with local and international media, like the BBC.
11. Tesla's First Car in Space
Tesla doesn't do traditional advertising, but that doesn't mean it's not heavily marketing in other ways — such as through PR stunts. In 2018, Tesla launched one of its Roadster models into space via a SpaceX rocket ship (both brands which are owned by Elon Musk). The spaceward stunt had a 50% chance of failure, but Musk opted to go for it anyway, landing them boasting rights as the first automaker in space.
Why it worked: Naturally, Tesla's out-of-this-world stunt got a lot of press. What it also did was position Tesla in the minds of consumers as a high-end, modern, and "out of this world" automaker — setting it apart from other luxury automobile manufacturers that are often deemed stuffy and boring.
12. Uber's Helicopter Rides
Uber took its ridesharing services to new heights when it started offering promotional helicopter rides to Uber users. It started the service in 2012 by chartering Uber helicopter rides from New York City to the Hamptons, giving upscale weekenders a way to get to the beach in style. The concept, while not long-lived, was surprising, though not illogical for a transportation company.
Why it worked: This stunt worked because it demonstrated that Uber is forward-thinking in terms of transportation services. It's a good example of how a business can create a positive PR stunt connected to its normal product offerings, but unique and exciting enough to attract media attention.
13. Burger King's Whopper Neutrality Stunt
The fast food giant, Burger King, decided to troll the Trump administration after it decided to appeal the net neutrality law. How? With a PR stunt that applied the opposite concept of neutrality to Whopper sales. In essence, customers were charged for their Whoppers based on how long it would take to deliver them. If customers wanted to pay less, they would have to endure longer wait times.
Why it worked: It's never advisable for companies to publicly take political stands, but it actually worked in this instance because Burger King didn't take an overt political position; they simply poked fun at the proposed costs of internet speeds without net neutrality. The fast food giant recorded the stunt, then posted it online. Naturally, the video went viral, giving Burger King lots of free publicity.
14. Tinder's "Swipe Right to Adopt a Dog" Campaign
In 2014, Tinder used its dating platform in a surprising new way, aimed at connecting singles to dogs available for adoption. The stunt was conducted in partnership with a U.S. animal rescue organization, creating a feel-good attitude toward the dating app. This was undoubtedly a boon, as the app has long had a reputation for facilitating risqué connections.
Why it worked: The Tinder stunt successfully generated over 2,000 matches, or adoptions, in its first week. This showed that the platform's design can be applied to charitable efforts and have a positive impact. In the saturated dating app market, companies struggle to set themselves apart, and this successfully positioned Tinder as a company with a uniquely altruistic, pet-loving bent.
15. McDonald's Women's Day Flip
McDonald's showed its support for women on International Women's Day in 2019 by flipping its logo upside-down. Consumers around the world were caught by surprise to see the iconic golden arches flipped on its head. Many were left wondering if it was a prank, causing the PR stunt to gain a lot of press.
Why it worked: This PR stunt was a clever, low-cost way of showing McDonald's support of women. In fact, it started several conversations about gender-based workplace biases. The stunt was met with some negativity from those who thought it overlooked the deeper meaning behind Women's Day, though it did give McDonald's the stage to share its stance on gender equality.
16. Bitcoin Fake Protest
It may sound counterintuitive to stage a protest at your own event, but fake protests are no longer limited to political campaigners. Bitcoin staged a protest of 8,5000 people at the 2018 Consensus Blockchain Conference in New York City with the goal of getting press in a market flooded with noise.
Why it worked: Bitcoin's goal was achieved; a massive group took to the streets of Manhattan chanting in unison, turning heads in a city of over 8 million. The idea behind the odd-sounding stunt was to gain the attention of people who have not yet invested in Bitcoin. While this is undoubtedly a risky stunt that gambles with negative press, it did manage to garner serious attention from the public.
17. D.C. Comics Release of "The Death of Superman"
D.C. Comics released news of "The Death of Superman" in 2018, causing an uproar among its massive fan base. Deaths in comics are commonplace, but death of Superman was an out-of-this-world concept. It's still uncertain as to whether it was officially a marketing stunt, but it's very likely that it was; controversial reveals often are.
Why it worked: The news of Superman's potential death sparked conversations that lasted for weeks, giving the D.C. a great deal of press and reigniting interest in the beloved comic series. It was a good way for a mature company to get people to talk about it without doing anything that was too contrived or counter to its brand and characters.
18. Eichborn Book Fair Flies
During the 2009 Frankfurt Book Fair, Eichborn Publishers used an uncanny way to attract event goers to its exhibition booth — it attached tags on flies promoting its name and booth number. While no one likes flies landing on them, no one had seen a fly with a note attached to it before. This incited interest in the quirky and bizarre publisher.
Why it worked: The strange PR stunt of using flies as messengers seemed like something out of a fiction novel, making a lot of sense for a book publisher. The odd idea effectively got the attention it was seeking and generated a lot of interest in the publisher at the book fair. It's a good example of thinking outside the box and creating a buzz with limited resources.
19. America's First-Ever Cat Café by Purina
Being the first of anything is often a conversation starter — something Purina understood well when it decided to open America's first cat café in New York City in 2014. The concept was inspired by the animal cafés of Asia; Purina saw the opportunity to introduce the same idea to the U.S. by mixing animal food and longstanding café culture.
Why it worked: The marketing stunt worked because it connected pet lovers and café lovers under the company's brand name. While café visitors were largely there for the cats and coffee — not to buy food for their own pets — it served to paint the brand as fun and a bit adventurous.
7 Tips & Suggestions on How to Get Good PR
Creating a PR stunt can be a good way to get free marketing, but only when done correctly. For that reason, it's key to be strategic in planning your PR stunt. Be sure it will not only be newsworthy, but that it creates a positive image of your business and is consistent with your branding. For the best advice, we asked PR pros for tips on how businesses can get good PR.
Here are seven tips from the pros on how to get good PR for your small business:
---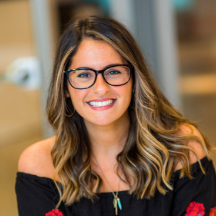 ---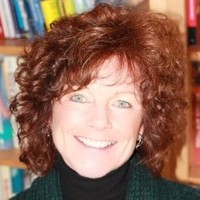 ---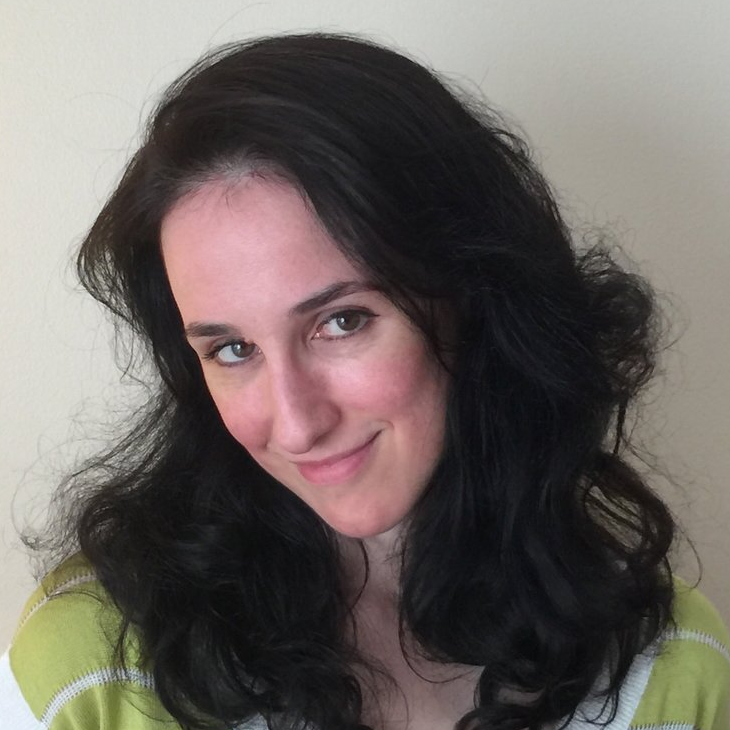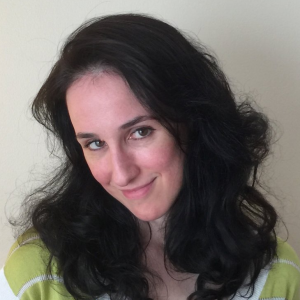 ---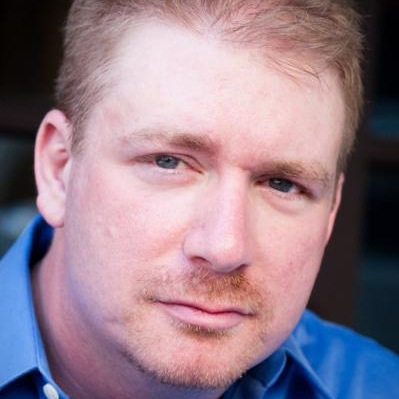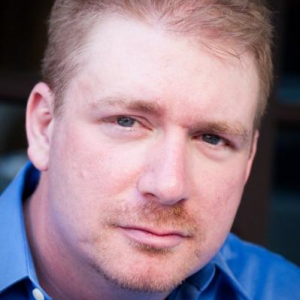 ---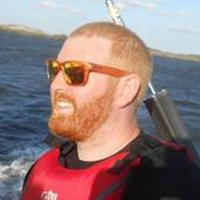 ---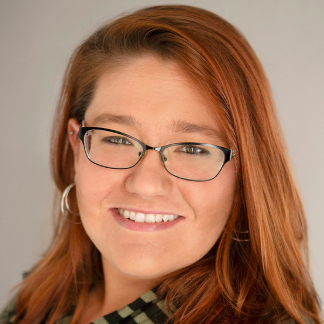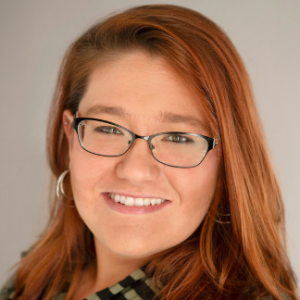 ---
Frequently Asked Questions (FAQs)
What are the best tips for getting PR?
Getting PR isn't easy, but there are certain steps you can take to help your chances of landing press. This includes everything from understanding what is considered newsworthy and creating an event that people will not only talk about, to creating a positive brand image, making connections with journalists, and discovering the best channels to distribute your press release.
What is a press release?
A press release is a statement distributed to the media that explains a piece of news or event in detail. It is generally a one-page statement consisting of around 300 to 800 words. Press releases follow a standard format, so it's generally advised that you use a template to craft your press release. After your press release is written, it needs to be distributed in order to gain the media's interest. Learn how to create a press release in our article on press releases.
What are the best outlets for distributing a press release?
There are a number of good press distribution sites, including eReleases. The best press release distribution outlet will depend on how often you are sending press releases, how many outlets need to receive your releases, your budget, and your target media channels. For more information, read our article on the Top 6 Press Release Services.
Bottom Line
When done right, PR stunts can be an effective way for businesses to market themselves and gain larger audiences. Create your own press-winning publicity stunts by coming up with an interesting and creative idea, developing a strategy, and attracting press outlets through press releases and contact outreach. Be sure to review the examples above for inspiration.
If you need help planning your PR stunt, consider hiring a PR pro from Fiverr. They can help you create and implement a successful event that will achieve your marketing goals — for as little as $5. Find a PR professional on Fiverr today.