A business leads provider gives you access to a database of businesses and the employees who work there. There's many different databases out there, and they differ a lot in their quality, pricing and ease of use, including how well they integrate with CRMs. To give you our recommendation, we looked at all the top services and narrowed them down to: Data.com, Hoovers and ZoomInfo. See our recommendation below along with a detailed comparison of the 3.
Best Place To Buy Business Leads: Data.com
We recommend Data.com because they have the most affordable phone and email leads, have high user ratings and even let you preview the database before you make a purchase.
Data.com

Hoovers

ZoomInfo

Price per Lead

$0.42 to $1
depending on
quantity

$0.24 to $1.50,
depending
on amount
of info

$1.25 to $4,
depending on
quantity

What's included

Business Address
Business Demographics

Contact Name & Title
Contact Number
Contact Email

Business Address
Business Demographics
Business Website

Contact Name & Title
Contact Number
Contact Email

Business Address
Business Demographics

Contact Name & Title
Contact Number
Contact Email

When Available:
Business & Contact background information
Social Media Links

How can you
search/filter leads?

Location
Industry Type
#Employees
Revenue
Employee Position
Keyword

Location
Industry Type
# Employees
Revenue
Employee Position
Keyword

Location
Industry Type
# Employees
Revenue
Employee Position
Keyword

Size of
Database

3 million
businesses

85 million
businesses

10 million
businesses

Scope of
Database

10 countries,
including US,
Canada
Australia,
UK, Brazil,
India and
more

Worldwide

US, Canada,
Australia, UK

CRM
Integrations

Salesforce

Microsoft Dynamics,
SAP or API for
custom integrations

Salesforce

Reputation

Positive

Neutral

Positive

Learn More
Why We Recommend Data.com as the Best Place To Buy B2B Leads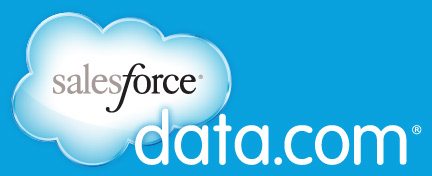 First and foremost, Data.com is much cheaper than its competitors. With an annual plan (starting at $250/year), you can purchase full leads (individual contact, phone number and email address) for $0.42 to $0.72 each. The same lead would cost $1.50 from Hoovers and $1.25 to $4 from ZoomInfo.
But cheaper does not mean lower quality. Along with ZoomInfo, Data.com had the fewest complaints about inaccurate and/or missing information. With Hoovers, on the other hand, almost every user noted some experience with faulty data, such as a contact no longer working for the company listed, or a company no longer being in business.
One of the best parts about Data.com, however, is the fact that you can preview contacts before you buy them and obtain some leads with a free account thanks to their "give 1 get 1" feature. Data.com gives all free & paid users access to the database and you can view everything except direct phone numbers and email addresses. Also, being owned by Salesforce, they have a killer integration with Salesforce CRM.
One caveat to Data.com is their smaller database size: There's about 3 million businesses compared to Zoominfo's 10 million and Hoovers' 85 million (which is worldwide). Part of the reason is that Data.com tends to focus on enterprises with 20+ employees – despite there being only 3 million businesses, there's 43 million contacts. Another reason is that Data.com's crowdsourced database is regularly "cleaned" of faulty data.
When to Use ZoomInfo

ZoomInfo is very similar to Data.com in that you can search the database and preview contacts for free. It offers more detailed information on some pages, however, including profile photos, company histories, individual bios and more. This makes ZoomInfo ideal if you need fewer, but higher quality leads. Another key advantage is their database size: At 10 million strong, you can find a lot more businesses, especially smaller enterprises. The downside is it costs quite a bit more per lead: Between $1.25 and $4 depending on the type of plan.
When to Use Hoovers

Hoovers is larger database, with over 85 million businesses worldwide. It's also much older, which has led to some complaints about outdated information. They are the only database of the 3 to offer contacts worldwide, however, so its the place to go if you need international leads.
Hoover's follows a more traditional method in which users can make a search with filters and purchase the list. There's no previewing contacts or cherry picking them based on their profile. Pricing is also a bit higher for full leads: It's $1.50 for an individual contact, direct phone number and email address. For just company addresses however, it's much cheaper at $0.24/lead (or $0.36 for company address and phone number). So if you're just putting together a direct mailing list, Hoovers is the way to go.
Why We Did Not Include Experian

Global information service Experian, best known for their credit checks, also sells B2B leads. The reason we did not include them in this guide is because they don't offer email addresses, nor do they provide phone numbers most of the time. There's a minimum price of $350 to order a list, which gets you up to 1,350 business names and addresses.
How To Search For Leads:
A B2B lead service gives you a vast database of businesses and individual contacts to search for prospects. With literally millions of businesses on file, you need to filter results in order to find those relevant to you. The different ways you can do so include:
Location (country, city, state, zip code)
Industry Type
Company Demographics (number of employees, annual revenue, legal status, etc.)
Employee Information (Name, Job Title, Management Level)
Because you get an individual contact and direct phone number with each lead, you can also search by employee position/department. In other words, you could filter the results to view just marketing executives, sales managers, operations managers, etc.
How exactly you can search for leads differ from service to service. Hoovers gives you the most filtering options, including the salary and age of employees. Data.com and Zoominfo are bit simpler, however they have a cool feature in that you can preview leads before you purchase them.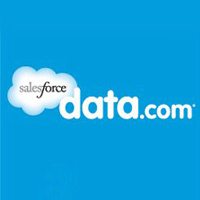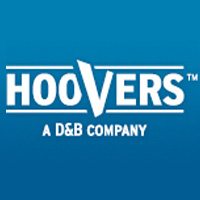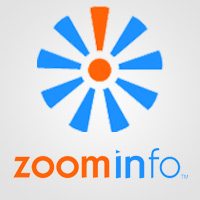 After choosing your leads, the next step is to save the data and, if necessary, import it to your CRM. All 3 services have various integrations and exporting options: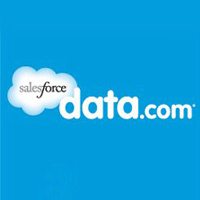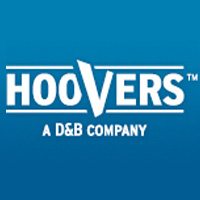 Hoovers integrates with Microsoft Dynamics CRM and SAP. There's also an API, so you can potentially link it with another CRM that has an API, such as Zoho CRM, Insightly or Salesforce. This will take some programming work, however. You can also download leads as a spreadsheet file if you want to read or import them manually.
ZoomInfo: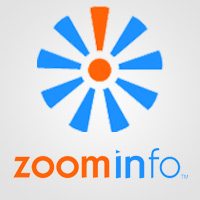 There's an integrate with Salesforce – available in the appexchange – that lets you search for leads within the CRM. You can also export your list as a .CSV file to import into a different CRM.
---
Price
Pricing varies a lot depending on the number of leads you buy and the quality (i.e. are you just getting a company address, or a personal contact with a phone number?) For high quality leads, Data.com is the least expensive. If you just need a list of company addresses, however, then Hoovers is the best option.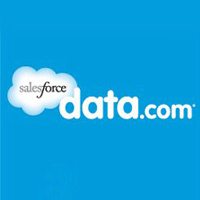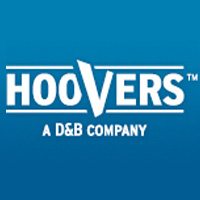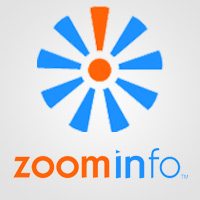 Reputation
To gauge how satisfied customers are with these services, we looked at user reviews on G2Crowd and Trustradius. We found Data.com and ZoomInfo to have strong reputations while Hoovers was mixed: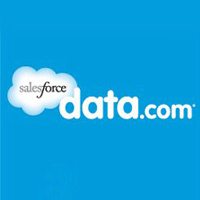 Data.com has strong user ratings. While not perfect, many users find the data to be more reliable than other lead sources. Users also enjoy the simple interface and ease of exporting data/importing into a CRM.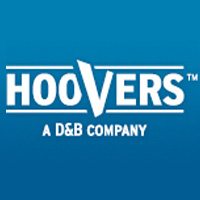 Hoovers
has mixed user ratings. Though many were overall content with their service, almost every user noted there being outdated information and/or instances where data was flat out missing.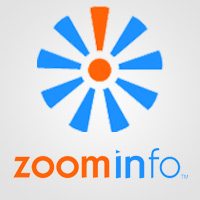 Like Data.com,
ZoomInfo
has strong user ratings. While there were a few users who were unsatisfied, noting outdated information, the majority were very content with their database.
---
The Bottom Line
The ability to preview company and contact profiles before you buy means you could be spending a lot less on leads. You can filter out the duds and/or choose only those who seem the most promising.