Whether for cold reach-outs, marketing campaigns, or to recruit people to your team, email finder tools can get you valuable contact info in minutes. These tools make finding, targeting, and verifying email addresses easy, and can even fill in the gaps in your contact data sheets. See who made our list of the best affordable and free email finders below.
To help you find the right platform, we compared 15 email address finders, based on strengths, ease of use, accuracy, and cost:
Hunter: Best Free Email Address Finder With Campaign Tools


When it comes to the best email finder tools, Hunter is our top pick overall, as it lets you search and verify emails for free. It won't charge you a search or verification credit if there are no results. Also, it's one of the few platforms with no user limits on any plan. Plus, it offers automatic cold email campaigns. However, its main drawback is that credits don't roll over month-to-month.
You get three different tools from Hunter: domain search, an email finder, and an email verifier. To perform individual searches, use the Chrome extension or application programming interface (API), or upload a list of domains, email addresses, or names to find what you need. Hunter also offers a Google Sheets add-on to automate downloading and organizing email addresses as you find them.
Hunter has one of the best free email search plans, with 25 free email searches and verifications per month. If you upgrade to the lowest-priced plan, you'll get 500 searches and 1,000 verifications for $34 monthly with annual billing, which equates to less than seven cents per search. This makes it one of the most affordable email address finders on the market.
UpLead: Best for Data Accuracy & Guarantee

UpLead's most defining feature is its data accuracy guarantee—on the whole, it's one of the most precise email finder tools in the industry. It promises 95% accuracy with an eight-step verification process, and if they deliver inaccurate data, you get your credits back. You can also upload incomplete lead lists or use an API to get contact information.
UpLead also has comprehensive data points, allowing you to search and target business email contacts by industry, job title, location, revenue, technology, and more. It also offers a Data Intent feature, which organizes contacts based on their buying intent, then lets you craft your campaigns accordingly.
UpLead has a higher cost-per-credit than most other email address finders, but the price is worth it for the most accurate possible data on your contacts. If you choose the monthly plan, you'll spend $99 per month for 170 credits, which comes to about 58 cents per contact. The Professional plan offers the best value at 39 cents per contact for the first 1,000 contacts.
FindEmails.com: Cheapest Bulk Email Finder


FindEmails.com is a bulk email finder with the lowest cost per-email address on this list, making it helpful for teams needing to build large contact lists without breaking the bank. For example, the cost per lead in its first plan is less than three cents, less than two cents in its mid-tier plan, and less than a penny in its highest plan.
However, this doesn't mean that it sacrifices data accuracy. After fetching your emails, FindEmails verifies them via mail server tests, and you can also verify manually through its email verification tool. It also assigns a confidence score to your contacts to help you avoid high bounce rates. You can download your lists anytime or send the data to third-party customer relationship management (CRM) software via Zapier integrations.
Unlike most email finder tools, FindEmails.com doesn't lock advanced features behind higher tiers. Packages are differentiated only by the number of credits included. Its plans are easy to understand, and you can simply upgrade to the next plan if you find you need more credits.
Seamless AI: Best Free Email & Phone Number Bundles


Seamless AI is the best software for finding both email addresses and contact numbers under the same plan, making it a valuable tool for sales-geared businesses. It also offers sales features, including a real-time search engine that ensures every contact is up to date and an automatic pipeline builder that saves you the trouble of manually building prospect lists.
To use the tool, simply type in the companies and positions of the prospects you're targeting in the search bar. The software automatically generates a list of contacts that fit your criteria and their contact information. It also offers a Chrome extension that lets you find contacts on any webpage you visit and import them into your chosen CRM. Finally, its other noteworthy features are its buyer intent data and artificial intelligence (AI) copywriter.
While Seamless AI offers a free plan with up to 50 credits, its higher plans are still more costly than others on this list. Its free plan has a real-time search engine, enterprise-level security, and integrations with basic sales CRMs, while its basic plan offers all these with 250 credits. For larger teams, Seamless AI offers custom credits, unlimited integrations, and data enrichment at custom pricing. This makes it a good choice for larger teams with large sales quotas.
Looking for more ways to leverage artificial intelligence (AI) in your tech stack? Read our article which covers a dozen ways you can use AI for small business marketing.
Snov.io: Best Email Address Finder With Email Automations

Snov.io is an all-in-one email tool for sales and marketing email campaigns. On its free plan, it offers 150 monthly search and verification credits and 100 email recipients—higher than most others, including our top pick. It also stands out for its helpful email automation tools, including automated drip campaigns and email warmups.
Snov.io also uses AI in these automations to create meaningful email campaigns and save you more time. This makes it most helpful for businesses needing an all-in-one email tool for sales and marketing. On the whole, Snov.io can find and verify email leads for you, then warm up your email account and send automated campaigns, all on the same platform.
You can start using Snov.io's email address finder free of charge with 150 free monthly credits. Plus, it comes with email warmups, drip campaigns, and a sales CRM. It also offers six scalable paid plans, with prices ranging from $30 to $550, which offer thousands of credits, recipients, and integrations, as well as team data sharing.
AeroLeads: Best LinkedIn Email Finder


AeroLeads is a prospecting tool that makes finding and managing contact information easy. It's cost-effective, especially if you need comprehensive data that includes names, titles, corporate emails, company name and size, social media profiles, and business phone numbers. It's a good starting point for small businesses in the business-to-business (B2B) space—particularly those whose target audience includes startups—that need to build sales prospect lists.
You can upload your prospect lists to verify email addresses or manually search AeroLeads' 650-plus million databases. You can also use the Chrome extension to scrape sites like LinkedIn, startup-focused platforms like Crunchbase and AngelList, and recruiting-oriented Xing. There's also an API to automate contact information extraction, a Google Sheets add-on for instant email verification, and a built-in email campaign tool.
While AeroLeads integrates with multiple CRM tools, it doesn't do so automatically like Lusha. Also, when using AeroLeads, make sure you use the correct formatting with your uploads, or you may lose credits. AeroLeads offers a free plan with 50 credits, and its lowest-priced plan is $49 monthly for 1,000 credits, which comes down to about 5 cents per contact. On the whole, it's a handy LinkedIn email finder, but for a credit-back guarantee, UpLead is best.
Minelead: Best for Building Contact Lists From Scratch


By far, Minelead's standout feature is its tool for searching companies by keyword, which is helpful if you're building your contact list completely from scratch. Simply type in relevant keywords of the companies you want to get in contact with (e.g., retail, New York), and it'll automatically generate a list of companies fitting those criteria, which you can export and use. Moreover, it uses real-time search, so you can be sure that all your info is up to date.
Minelead's plans offer some of the highest credit limits among all the email finders on this list, with its first paid plan offering up to 10,000 monthly credits at just $49 monthly (on annual billing). Meanwhile, its higher plans offer 50,000 and 200,000 monthly credits. This comes down to an average cost of less than three cents per lead. You can also give Minelead's features a run-through with 25 free monthly credits.
It also stands out for its bulk email search and verification tools, even on its free plan. It offers a company generator that searches companies by keyword and an automated email tool. Finally, it also offers API access and a Zapier integration on its free plan, and upgrading to any paid plan lets you integrate with Google Sheets, Zoho, and HubSpot.
You can use Minelead directly on its platform or via its browser extension. Search and verify emails and generate company lists by directly inputting your data, or using the browser extension for email lookup, reverse email lookup, and leads export.
RocketReach: Largest Database of Professional Contact Records


RocketReach is the best email finder if you need to access the largest database of professional or personal contacts. It contains over 1.8 billion profiles, 700 million professional contacts, and 35 million companies, making it helpful for nearly any business, whether business-to-business (B2B) or business-to-consumer (B2C). It also uses advanced search filters and AI to predict and verify the information, ensuring you only pay for data that fit your ideal customer profile.
Like AeroLeads, it scrapes information from sites like Crunchbase and AngelList—making it a good platform for finding information from startups. You can use RocketReach directly on its platform or via its Chrome extension.
RocketReach's pricing starts at $39 monthly on an annual plan, which lets you access its full database of 1.8 billion profiles—but only their email addresses. To access phone numbers and unlock bulk searches and CRM integrations, upgrade to a Pro plan, or an Ultimate plan for full API access as well as advanced market data. While RocketReach's pricing is costlier, it's a worthy investment if accessing a huge database is your top priority.
SellHack: Best Cheap Email Finder Extension


SellHack is one of the most affordable tools on this list, with plans ranging from $3 to $60 monthly (on an annual plan), with an average cost of three cents per credit. The software makes it easy for you to find email addresses using its Chrome email finder extension or native Prospect List Builder. This acts as an in-house CRM tool that finds and verifies email addresses, then builds your contact list in the same platform.
However, this doesn't mean that it sacrifices your data quality—SellHack's 12-step real-time email verification process ensures you generate high-quality email leads. Finally, you can send automated email campaigns from within the platform through its Replyify integration, or export your data to an Excel sheet or other software through Zapier.
While SellHack's main drawback is that it only offers a Salesforce integration on its highest plan, it's still one of the most cost-effective email finder tools for its data accuracy and helpful CRM and email campaign features.
Voila Norbert: Best Bulk Email Verifier & Data Enricher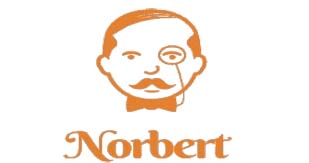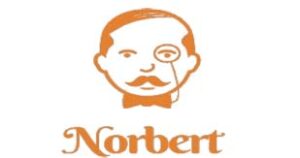 Like most email finder tools, Voila Norbert offers an email finder, email verifier, and data enricher; however, it provides these tools separately instead of combining them in the same plan. Each tool functions independently and with its own pricing model, making it a good choice for businesses with multiple objectives. For example, you can use the email finder to search for new leads, while its data enricher tool can attach additional data to pre-existing contacts.
Another of Voila Norbert's best features is its bulk email verifier and data enricher. Verifying large contact lists is as simple as uploading a CSV file and getting your results, and you can also integrate with various CRM and marketing tools, including Salesforce and HubSpot.
You can try out Voila Norbert's email address finder for free with 50 free credits upon sign-up. And while its pricing scheme may not be best suited for all businesses, we like that it allows you to choose only what you need on a scalable plan. This makes Voila Norbert best suited for businesses with multiple contact data needs, or, specifically, those needing bulk email verifiers and data enrichers.
Lusha: Best Email Finder With Automatic CRM Syncing

Lusha's best feature by far is its ability to automatically sync data to multiple customer relationship management (CRM) tools and its integrations with service providers like Gmail and Outlook via Zapier. It also provides comprehensive data, making it helpful for any business needing to enrich existing contact lists exponentially and create better campaigns.
You can find email contacts using Lusha's prospecting platform or via the Chrome extension. The platform lets you search by name and company or by applying filters such as location and company size to build targeted prospect lists. If you use the web extension, you can visit LinkedIn, Salesforce, or any company website and get contact details instantly.
Try Lusha with five free email searches per month (each credit equals one contact). Opting for an annual plan gets you a 25% discount. With annual billing, paid plans range from $29 to $51 per user per month, amounting to 13 to 15 cents per contact. Finally, when comparing platforms, keep in mind that Lusha's plan credits are capped annually instead of monthly.
ContactOut: Best Email Finder for Recruiters


ContactOut is the email searcher of choice for recruiters or anyone involved in the hiring process. Its platform is tailored specifically for finding and reaching out to candidates on LinkedIn, from its advanced candidate filters and data enrichment tool to its built-in email platform. Depending on your plan, you can source candidates on LinkedIn, LinkedIn Recruiter Lite or Pro, Sales Navigator, and GitHub.
Find emails by searching ContactOut's 250 million-plus database or via the Chrome extension. Emails are triple-verified, and while there is no accuracy guarantee, the website claims a 99% accuracy rate. Once added to your list, you can export them to a spreadsheet or your applicant tracking software (ATS) or send them emails directly from within the platform.
The free version of ContactOut allows up to 40 emails and three phone numbers a month, which could be plenty for small businesses. Alternatively, larger companies can opt for a paid plan for more leads. Its higher plans allow for thousands of emails and hundreds of contact numbers a year, and many more integrations. This makes ContactOut most useful for staffing agencies, especially multiple recruiters sourcing candidates for large-scale employment projects.
Orbitly: Best for Finding Social Profiles


Orbitly is a comprehensive contact data finder that enriches any piece of data you have—say, an email address or phone number—then automatically completes it with any other missing contact information, such as social media profiles, name and location, and more. This makes it a valuable tool for B2C marketers wanting to reach several points of contact beyond the usual email and phone. It also offers bulk data enrichment features via CSV upload.
However, its main lacking point is its limited integrations. At the moment, Orbitly only offers a Zapier integration, while most others offer several more. Moreover, its integration process isn't automated—you'll need to follow a step-by-step process.
Orbitly offers a simple and scalable credit-based pricing scheme that doesn't lock you in to a monthly subscription. It's pay-as-you-go with all features available on all plans—prices only increase based on the number of credits you use. And while it doesn't offer a free plan, it has a low cost per-credit of 15 cents, which can fetch even Twitter, Snapchat, and Reddit accounts, among others.
Because of this, we recommend it for steadily growing businesses that benefit from having several points of contact with customers, or teams with a focus on social media marketing.
Prowly: Best for Finding Media Contacts

Prowly, which is owned by Semrush, is media relations and press release software with a database of over 1 million global media contacts. Unlike the other email finder tools on this list, it's built exclusively for business owners to access and contact media professionals.
Prowly also has a built-in PR CRM for managing your contacts, a press release creator and distributor with analytics, and an online newsroom. In fact, it's such a versatile tool that you'll also find it covered in our list of the best press release distribution services.
Conversely, because it's limited to finding contacts in the media industry, Prowly isn't the best tool if you need B2B and B2C contacts for sales, marketing, or recruitment. It also doesn't offer a bulk email verifier or data enricher. Despite these, it's the best platform available if you want to reach thousands of journalists, editors, and other media professionals.
Prowly offers three pricing plans: the Essentials plan at $293 monthly (with annual billing), the Professional plan at $393, and finally the Professional Plus plan at $538. All plans allow access to all Prowly's features, but higher plans have higher contact limits and allow more tracking for media mentions. Overall, while its features differ from usual email contact finders, Prowly is a helpful tool for easy and effective PR marketing and building media relationships.
Respona: Best for Contacting Content Creators

While many email address finders scrape email addresses from company contact information, you may be needing one specifically for contacting content creators, such as for link building or guest posting campaigns. A platform that excels at this, specifically, is Respona.
Unlike other email searchers that simply fetch information, Respona takes a more comprehensive approach, creating full-scale reach-out campaigns, from identifying prospects to creating automated emails. This makes Respona a great tool if you're specifically looking for content creators to reach out to and partner with. Otherwise, for a more straightforward email address finder, tools such as Hunter or FindEmails would be a better fit.
Respona's pricing is costlier, with a starter plan costing $99 a month for 5,000 credits—a higher cost per credit than most others, and a higher starter plan price overall. However, the plan also allows unlimited email campaigns, keyword and backlink searches, and unlimited team members. Meanwhile, its highest plan allows 600,000 credits a year, along with unlimited email accounts and access to all its features.
How We Evaluated the Best Email Finder Tools
To be considered, email finders have to be affordable for small businesses, so we gave preference to reputable companies offering cheap and free plans. We also considered value for money, such as the number of searches included and whether they offered email verification and additional integrations. Finally, we looked for strengths that make an app stand out for specific use cases.
Based on our research, Hunter.io is the best email finder for small businesses. It hits all the right notes by providing a free plan, free Chrome extension, and verification services in addition to low-cost plans for unlimited users. There's no risk to trying Hunter.io since you can use it for free—get started today.
Frequently Asked Questions (FAQs)
Which email finder is the best?
The overall best free email finder is Hunter.io, thanks to its generous free plan and affordable paid plans. It offers accurate and comprehensive data along with CRM integrations, built-in email campaign tools, and multi-user features. Meanwhile, the best email finder for data accuracy is UpLead, while for cost-effectiveness it's FindEmails.
Is there a free email finder?
Yes—many email finder tools have free email searches, verifications, and data enrichment plans. For many of these platforms, you can start with a free plan to try out its features, then upgrade to a paid plan later on if they suit your needs. Some of the best free email finder tools are Hunter, Seamless AI, Snov.io, AeroLeads, Minelead, RocketReach, and ContactOut.
How do I find an accurate email address?
To find an accurate email address, use an email finder tool that guarantees accuracy. The best email finders have multi-step and multi-source verification processes that ensure the email addresses you find are accurate and legitimate. Verifying business emails is important before sending cold email campaigns, as it minimizes the risk of your emails bouncing or your domain being blacklisted.
Bottom Line
Trying to find email addresses for sales and marketing outreach can seem like searching for a four-leaf clover. However, the best email finder tools can help clear the weeds so that you can find the most accurate and valuable contacts for your company. Whether to market your new product or connect with professionals in a certain industry, use the email finders above to find the right contacts and bring value to your business.