An email finder is a tool that finds and identifies email addresses based on known addresses with a similar domain or by scraping it from websites. We took a look at more than twenty email finders designed with sales prospecting in mind and narrowed the list down to the top six for small businesses. We then compared these six on accuracy, price, and additional features each service provided, arriving at our best overall as well as identifying who each one is right for.
Top 6 Email Finders for 2018
| Email Finders | Best For |
| --- | --- |
| Toofr | (Best Overall) Best for businesses that want an affordable and accurate email finder and verifier in one. |
| Anymail finder | Organizations that only want to be charged for verified emails and don't need confidence scores. |
| Hunter | SaaS-based businesses that want to find emails based on search parameters like payment processors. |
| NinjaOutreach | Companies looking for the email addresses of social media influencers, journalists, and bloggers. |
| GetProspect | B2B sales teams that use LinkedIn and want a tool that can find emails and manage prospect lists. |
| Snov.io | Sales or marketing professionals looking for a low-cost provider with 100 free monthly verifications. |
How We Evaluated Email Finders
Salespeople typically use email finders to find a prospect's email address, allowing them to reach out and introduce their company, goods, or services. Accuracy is therefore critical, as the finding feature itself is the most important. However, good email finders should also be reasonably priced and easy to use, as well as help salespeople find additional information about their prospect.
The criteria we therefore used to evaluate the best include:
Accuracy – We compared each service's advertised accuracy rates for found email addresses or if they offered any money-back guarantees.
Price – We considered costs per email address, costs per credits for subscription models, any additional service fees.
Ease of Use and Accessibility – We reviewed the accessibility of each service with regards to mobile access or availability of web extensions.
Added Prospecting Functionality – We checked to see if a service offered any additional information that could benefit a salesperson, like first name, last name, title or social media connections.
Additional Functionality – We considered any additional functionality or bonus features each service could offer, like lead lists or system integrations.
Based on this criteria, we determined that Toofr is the best overall email finder for small business. Toofr is a highly accurate email finder with a built-in verification service; it gives you the ability build out email lists with the help of one of their curated lists or by searching for title or company name. Its service is also offered at a low monthly price, making it an affordable option for small businesses looking to grow their email lists.
Best Overall Email Finder for Small Businesses: Toofr

Toofr is a two-in-one email finder and verification service offering detailed scoring, which is accessible via their website or with a browser extension. Toofr is one of the most inexpensive email finders available and uses more than an internal database or LinkedIn to find prospects based on company or job title. You can even buy email lists, making Toofr best for people who want a good mix of price, accuracy, and additional services.
Toofr's Pricing
Toofr offers a subscription membership model costing $9 per month, which includes access to their API software. Credits are used for email searches, email tests, or other uses, and are charged separately at a rate of $0.01 per credit with a subscription or at the rate of $0.05 per credit without a subscription.
For example, a person identifying 1,000 emails in a month using Toofr might spend:
With a subscription – $19, which includes access to the API and bulk list export
Without a subscription – $50, which does not include access to the API or bulk list export
Toofr's Features
Toofr's service includes a two-in-one email finding verification service, which differentiates it from a tool like Hunter, which treats each task as a separate step. While Anymail finder also provides this two-in-one service, Toofr differentiates itself by also providing detailed scoring along found addresses, which can help users test one-off addresses. In addition, Toofr offers curated email contacts you can use to build out your mailing lists.
Toofr's features and functionality compared to other products we have reviewed are as follows:
Email Identification Accuracy
Toofr includes email validation in addition to helping you find emails. By signing up for its monthly service, you also have the ability to upload email lists via a spreadsheet. Emails are then validated using Toofr's algorithms at a rate of 500 records per hour and with an accuracy of 95 percent. This gives it a lower advertised accuracy than some of the other tools we compared, but still provides users with a high degree of confidence.
Functionality & Accessibility
Toofr provides you with a Chrome extension that you can use to identify potential email addresses without ever having to leave a webpage. This speeds up your prospecting work by allowing you to start finding emails directly from LinkedIn profiles, articles, directories and more, and can often identify an email in less than one second. It also helps locate a company's website just from the name, which can also speed up searches.
Added Prospecting Functionality
When searching for an email address, Toofr does not rely on an internal database or LinkedIn like NinjaOutreach, GetProspect or Snov.io do. It has the ability to look up domains from company names or titles and uses its two-in-one email finder and verification tool to determine a person's most probable address without requiring a secondary step like Hunter does. You can also purchase curated email lists, further speeding up your prospecting efforts.
What Toofr Is Missing
Toofr does not offer an integration with applications such as Google Sheets, like Hunter does. This means you may have to toggle between programs when building a prospecting list.
What Users Think About Toofr
Users of Toofr love the time savings the tool offers, though they believe the interface itself could be improved. Users also complained that, at times, the tool offered too many email suggestions connected to different social media profiles.
Where to Find Toofr
Toofr makes it easier to grow an accurate contact list by helping you identify contacts within your target organization. Its tools not only identify contacts, they also provide confidence scores too so you can better prioritize your prospecting efforts for as little as $9 per month.
Visit Toofr
Best Email Finder That Only Charges for Verified Addresses: Anymail finder

Anymail finder is an email finder and email checker service that you can use as a web-based service or incorporate into other web tools. While it's more expensive and lacks the detailed address scoring, search by job title, or curated lists offered by Toofr, its pricing policy ensures you are only being charged for the email addresses it identifies with a high deliverability probability. This makes it great for teams that only want to pay for verified email addresses.
Anymail finder's Pricing
Anymail finder only charges you for emails that are 100 percent verified, and you are never charged for duplicates. Pricing varies from $49 for 1,000 addresses to $449 for 50,000 addresses, and any unused credits will rollover if signed up for monthly billing.
This puts it on par with Toofr's non-subscription based pricing. However, it is significantly higher compared to Toofr's subscription-based pricing.
Anymail finder's volume pricing breaks are as follows:
1,000 verified emails cost $49
5,000 verified emails cost $99
10,000 verified emails cost $149
20,000 verified emails cost $199
50,000 verified emails cost $499
Anymail finder's Features
Anymail finder is designed for teams, as they allow you to share a plan with unlimited team members at no additional charge. Anymail finder is focused on email address discovery and therefore doesn't offer a lot of additional features, but does offer one of the strongest accuracy guarantees.
Anymail finder's functionality compared to other products is as follows:
Email Identification Accuracy
Anymail finder finds emails by scraping public information on the web and using pattern matching. They provide both of these services for free. However, they only charge for emails that have been verified. Verified means that the identified email has also passed server validations and has a 98 percent probability of successful delivery, and makes it a more accurate service than Toofr, albeit pricier.
Functionality & Accessibility
Unlike Toofr and Hunter, Anymail finder is not offered as a browser extension. In order to use the service, you can upload a bulk list of potential company names or individual names and have the tool report back in a matter of hours, or you can also use the API, which allows you to load verified emails directly into your CRM.
Added Prospecting Functionality
Anymail finder can help identify a company's website and provide you with a suggested domain. However, it is focused on providing email addresses and does not offer a way to search for individual addresses based on job title or technology. This limits it as a prospecting capability compared to Toofr and other tools reviewed.
What Anymail finder Is Missing
While Anymail finder only charges you for verified address, it does not provide a detailed score with its results. Therefore, there is no way to visually compare several variations of a potential address that cannot be verified to a 98 percent confidence level. This makes it a good tool for sales teams that want their lists to only contain the strongest verified contacts, but not those with less stringent accuracy requirements for their email lists.
What Users Think About Anymail finder
User reviews of the tool's ease of use are mixed but do report it is a great tool to have when they can't find an email address on their own. They are pleased with its accuracy and reliability.
Where to Find Anymail finder
Anymail finder lets you and your team members look up email addresses at any time, while only charging you for the addresses that are most likely to be deliverable. You can upgrade or downgrade your plan, removing the risk of locking into a plan that doesn't support your needs. Anymail finder also offers a free trial with 20 verified email addresses.
Visit Anymail finder
Best Email Finder for SaaS Companies: Hunter

Hunter offers email identification and verification as well as an email tracking capability that the other tools, like Toofr, lack. In addition, Hunter lets you search for companies and contacts based on technology, such as operating system or payment platform. This specialized focus gives it an edge for SaaS sales and marketing teams. However, as Hunter's email verification service is not built into its finding tool, a second verification step is often required.
Hunter's Pricing
Hunter gives lets you search for 100 emails for free each month, and then prices range between $39 for 1,000 emails and $319 per month for 50,000 emails. With the exception of their free plan, all domain searches can be downloaded in the form of a CSV report for easy import into most contact management tools.
Specific Hunter pricing includes the following plans:
Free – 100 requests
Starter – 1,000 requests for $39 per month
Growth – 5,000 requests for $79 per month
Pro – 20,000 requests for $159 per month
Enterprise – 50,000 requests for $319 per month
Hunter's Features
Like Toofr, Hunter offers email finder service as well as email verification, and provides results with a confidence score. In addition, the service allows you to search for domains based on parameters such as technology, and offers users the ability to perform bulk searches and integrate results with CRM tools. However, as Hunter does not perform a mail server test within its email finder, its confidence score can be misleading and does requires a secondary step.
Hunter's features and functionality compared to other products are as follows:
Email Identification Accuracy
The confidence score Hunter provides using its email finder tool is based on the probability of a pattern match when compared to other email addresses with the same domain. While its pattern matching algorithm is very advanced, Hunter does not automatically conduct a mail server check as part of its email finder service to verify a specific address exists on the server and is being actively monitored, like Toofr and Anymail finder do.
Service Accessibility
You can search for a person's email on Hunter's website, with its Chrome extension, which also gives you the ability to track emails sent through Gmail or by embedding its API into another tool. Large contact lists can also be imported and exported in bulk through Hunter's website.
Added Prospecting Functionality
In addition to finding a person's email, Hunter offers users the ability to look up potential prospects' websites based on search parameters. Its company search tool also lets you search by technologies. With it, you can search for companies using specific tools like WooCommerce, a specific operating system, or payment processing tool. You can then filter industries by language or popularity. This feature gives Hunter an edge for Software as a Service companies.
Hunter also offers a Google Sheet add-on, which allows you to look for email addresses directly within a spreadsheet. This can be a quick way to find bulk email addresses or update missing addresses from visitor logs.
What Hunter Is Missing
Hunter's email finder tool does not include a two-in-one email finding and verification service. This means you can use the tool to find an email, but must then run a second query to verify it is an active inbox. However, email verification is offered as a service. This means you have to run a secondary verification process to ensure your message has the best possible chance of being delivered to a real active mailbox, which costs additional credits.
There have also been some reports that Hunter's web extension operations no longer work with LinkedIn. Therefore, if your team currently uses LinkedIn as its primary prospecting source, other email finding services may be a better option, like Toofr, GetProspect, or Snov.io.
What Users Think About Hunter
Users like the web extension and the ability to quickly verify that you have properly recorded an email when given an address over the phone without annoying a prospect. They also like its step-back counter, which can help you better understand your available credits.
Where to Find Hunter
Hunter has indexed more than 200 million email addresses, which can help you identify an email address quickly and with a high degree of confidence. You can get up to 100 free searches each month by creating an account with Hunter. Visit Hunter to get started.
Visit Hunter
Best Email Finder for Finding Influencer Email Addresses: NinjaOutreach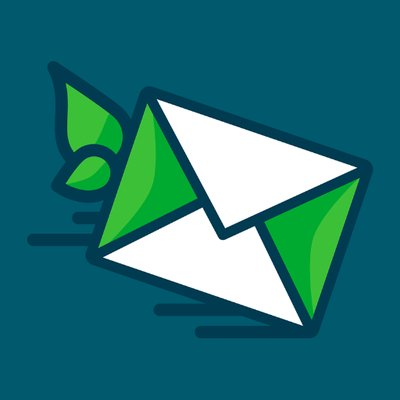 NinjaOutreach is a robust email marketing and CRM tool designed to help you identify influencers. The service finds emails matching your search parameters from its database of more than four million leads, which include executives, journalists, bloggers, and social media influencers. Therefore, NinjaOutreach is best for small business owners who want to connect with influencers and teams relying on influencer marketing.
NinjaOutreach's Pricing
NinjaOutreach's pricing starts at $52 per month for up to 1,500 contacts to $599 and 100,000 contacts for its enterprise-level plan, making it comparable in price to Anymail finder, and significantly higher than Toofr's subscription plan. Higher-tiered plans also include access to NinjaOutreach's NinjaBot, which can help automate influencer outreach.
NinjaOutreach's Tiered Features
| | Solo | Pro | Pro+ | Enterprise |
| --- | --- | --- | --- | --- |
| Pricing | $52 per month | $75 per month | $187 per month | $599 per month |
| Contacts | 1,500 | 5,000 | 25,000 | 100,000 |
| Unlimited Emails | ✔ | ✔ | ✔ | ✔ |
| Unlimited Searches | ✔ | ✔ | ✔ | ✔ |
| Automated Email Broadcasting | ✔ | ✔ | ✔ | ✔ |
| Unbranded Emails | | ✔ | ✔ | ✔ |
| Ninja Bot | | ✔ | ✔ | ✔ |
| Custom Templates | | | ✔ | ✔ |
| Maximum Storage | | | | ✔ |
Solo
The Solo plan starts at $52 per month. This plan gives a single user the ability to conduct unlimited searches. A maximum of 1,500 contacts can be identified through a NinjaOutreach search, and can be managed within the program. Users can then send out automated mass marketing emails to identified contacts.
Unlike the Professional plan, the Solo plan includes NinjaOutreach branding on mass email marketing messages sent through its service and does not provide email templates. Therefore, the Solo plan is best for solopreneurs or solo marketers who do not require templates and do not mind their messages including another company's branding
Pro
The Pro plan allows a team of salespeople or marketers to identify and manage 5,000 contacts at a cost of $75 per month. The Pro plan also does away with the NinjaOutreach branding on outgoing messages and includes access to NinjaBot, but unlike the Pro+ plan, does not include email templates.
NinjaBot is NinjaOutreach's intelligent search functionality designed to speed up the process of matching you with the influencers who best fit your needs. Therefore, the Pro plan is best for teams that do not want other company's branding to appear on their communication or companies that want more intelligent search capabilities.
Pro+
The Pro+ plan costs $187 per month and lets you manage a list of 25,000 contacts. Mass email messages are unbranded and users can build email templates to further speed up the process. The Pro+ also comes with priority support.
Therefore, the Pro+ plan is for teams that want a tool to manage significantly more influencer contacts than the Pro plan and utilize email templates. It is also a good plan for teams that want to minimize potential downtimes caused by slower customer support.
Enterprise
The Enterprise plan costs $599 per month and includes all the features of the Pro+ plan. It gives teams the ability to identify and manage a contact list of 100,000 contacts. In addition, it also provides users with a monthly account review with NinjaOutreach experts as well as custom onboarding.
For this reason, the Enterprise plan is best for large sales and marketing teams and for groups looking to connect to a large volume of influencers. The plan is also a good option for those who are looking for a partner in their marketing efforts who can give feedback on where performance can be improved.
NinjaOutreach's Email Finder Features
In addition to identifying email addresses, NinjaOutreach also lets you identify individual influencers who can help support your marketing efforts on blogs and social media tools, such as Twitter and Instagram. In addition, the tool can help you locate the names of journalists who specialize in your target niche via its extensive contact database.
NinjaOutreach also includes a CRM tool to help you manage contacts you identified with its email finder tool, and allows you to add a custom relationship status tag so you know what stage you are with each influencer. However, this tool is not designed to help you manage your sales deals and is not suited for B2B sales.
If you are looking for a CRM that can help you manage contacts as well as deals, we recommend you try out Pipedrive. Pipedrive allows you to see your interactions with a contact as well as the potential deal size. You can try out Pipedrive for free for 30-days to see if its contact and deal management are right for you.
Visit Pipedrive
What NinjaOutreach Is Missing
NinjaOutreach relies on its in-house database of contacts. As a result, there is a chance that it may not be able to locate all email addresses. Unlike Toofr, it also does not provide you with a contact confidence score, so it does not give you the ability to test and visually compare best-guess variations on a single address.
What Users Think About NinjaOutreach
Users report that the user interface is clunky and requires a learning curve to master it properly. However, the Chrome extension is reported to be easier to use. The high price also puts off users, though they do appreciate the time savings it offers by not having to manually look for Twitter, Instagram, and blogging influencers.
Where to Find NinjaOutreach
NinjaOutreach is a robust marketing tool that can help you identify and communicate with authors and influencers across blogs and social media. Potential contacts can be managed directly within the tool or exported and managed through your preferred email program. Sign up for your 3-day trial to see how NinjaOutreach can help you grow your influence.
Visit NinjaOutreach
Best Email Finder for B2B LinkedIn Prospecting: GetProspect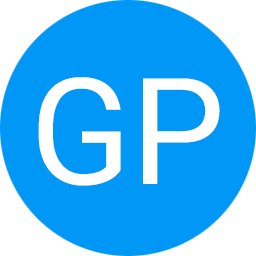 GetProspect is a monthly subscription-based plan designed for B2B organizations that gives you the ability to find work emails on LinkedIn and build prospect lists. The tool can be used to find contacts based on position, lead country, industry, company size, and domain. Lists can then be managed within the system or exported to your favorite CRM. Therefore, GetProspect is best for B2B businesses wanting to build email lists with addresses as found primarily on LinkedIn.
GetProspect's Pricing
GetProspect has a forever-free plan that includes 50 free emails each month. After that, paid plans are volume-based and range between $29 for 1,000 emails to $299 for 50,000 email address look-ups each month. Plans can also be shared with unlimited users.
Their volume pricing tiers are as follows:
Premium – 1,000 emails per month for $29
Silver – 3,000 emails per month for $59
Gold – 10,000 emails per month for $99
Platinum – 20,000 emails per month for $149
Enterprise – 30,000 emails per month for $199
Infinite – 50,000 emails per month for $299
GetProspect Features
GetProspect allows you to lookup email addresses based on parameters such as company size, location, industry, and role. You can look up individual emails as well as run bulk searches. Once a contact has been added to your list, GetProspect displays it in an easy to sort and filter user interface which can be exported or integrated with other tools. You are not charged for email searches that don't return a result.
GetProspect's features and functionality compared to other products are as follows:
Email Identification Accuracy
GetProspect's tool lets you build lists based on position, lead country, company size, industry, HQ location, and company name. As the tool is pulling information from LinkedIn, and does not include email verification or performing pattern matching services like Toofr, Anymail finder, and Hunter do, it is only as accurate as the information it can find online.
Service Accessibility
You can use GetProspect's web-based interface or integrate it with more than 750 apps such as Salesforce, Pipedrive, Zoho CRM, Hubspot, Gmail, or MailChimp. Once a list has been created, it can be re-ordered, shared by team members, or more narrowly segmented or exported to Excel.
Added Prospecting Functionality
In addition to identifying a prospect's email address, GetProspect will help to identify a company's website, but it can also be used to look up more specific details, like their position within the company (which can help you better personalize your follow-up messages). The prospect list management tool also includes an area for summary notes, such as preferred contact methods.
What GetProspect Is Missing
GetProspect can take the place of a LinkedIn email extractor but does not provide the more rigorous checks offered by tools like Toofr, Hunter, and Anymail finder. As a result, they do not offer a guarantee on an email address' likelihood of deliverability. This puts the tool at a disadvantage for pure email marketing teams. However, its prospect list building tool provides great time savings for sales teams that do most of their prospecting work on LinkedIn
What Users Think About GetProspect
The majority of users of GetProspect love the Chrome extension, citing the time savings it provides over having to log into LinkedIn to find a prospect's contact information. They say the tool is fast and were complimentary of the customer support. However, there were some reports that the service was only able to help them find 75 percent of the contacts they needed.
Where to Find GetProspect
GetProspect will let you try their service for one month without a credit card to see if it works for you. Sign up today to take advantage of 50 free email lookups.
Visit GetProspect
Best Email Finder with a Free Plan for Small Businesses: Snov.io

Snov.io is a Chrome extension, email finder, and verification service. Like Anymail finder, Snov.io only makes you pay for verified email addresses. Unlike Anymail finder, Toofr, and Hunter, the tool relies upon LinkedIn for its matching. While its search capabilities may not be as robust as some of the others, it has a free plan offering 100 free credits per month. It's the best free plan we assessed and great for cost-conscious people wanting 100 or less monthly verifications.
Snov.io's Pricing
Snov.io offers a free plan that offers 100 credits per month as well as other paid plans that range from $19 for 1,000 credits per month to $139 for 50,000 credits per month. Credits can be redeemed for verified emails or domain searches, making it the most inexpensive on our list, particularly for 200 or fewer email verifications.
Snov.io credits can be spent in the following ways:
Search for emails on a company domain – Domain searches cost one credit and provide you with a list of unlimited emails related to that domain as found on LinkedIn.
Get email addresses from LinkedIn profiles – Snov.io looks for an email match on LinkedIn and returns the person's full profile on a browser sidebar widget for one credit.
Email Verification – Snov.io will verify an email address you upload for 0.05 credits per address.
Snov.io's Features
Snov.io includes both an email finder, which identifies potential email addresses using LinkedIn, as well as a verification program. Its search algorithm is not as robust as many of the other products we reviewed, like Toofr. However, it offers the largest number of free searches, making it a great alternative for cost-conscious businesses. Additionally, a Facebook email service is now being tested.
The specific features of Snov.io include:
Email Identification Accuracy
Snov.io only charges your account for LinkedIn verified email addresses, and you will therefore not be charged for failed email searches. However, its accuracy then is dependent on prospects maintaining their LinkedIn accounts.
Service Accessibility
The service is accessible via a Chrome extension that works in the background. You can open it on any website and add contacts. The tool then matches those contacts with addresses found in LinkedIn's profile database. Lists of contacts can then be exported into a CSV file.
Added Prospecting Functionality
Snov.io is able to search on a domain name and gives you the option to limit your searches to a particular job title or location based on information provided within LinkedIn. As it is a web extension, you can find emails from any website while you browse. Like Hunter, Snov.io can also identify companies by the technology they use. It also has a marketplace where you can find freelancers who are willing to search and build contact lists for you.
In addition to finding emails and verifying their deliverability, Snov.io also lets you create personalized, triggered email campaigns. These campaigns can help you automate your email follow-up process. Snov.io also lets you send emails for free from their tool.
What Snov.io Is Missing
Though Snov.io is working on an integration with Facebook, its current reliance on LinkedIn makes it not as robust of a searching tool as Toofr. As a result, it can be described as an email scraper service rather than pattern-matching technology. However, its automation services still make it a great time-saving service for organizations that already rely on LinkedIn for their prospecting.
What Users Think About Snov.io
User reviews of the tool are mixed, with some praising the extension offers while others report a lack of customer support. Users have, however, stated that they would like the tool to provide more social data and have said it is slower than other tools they have used.
Where to Find Snov.io
Snov.io is a great solution for sales reps, marketers, startups, and reps who want to speed up the time it takes to locate a prospect's details on LinkedIn and then automate follow-up efforts. You can start looking up verified email addresses for free today by signing up for their forever-free plan.
Visit Snov.io
The Benefits of Using an Email Finder Service
Email finder services save businesses time by eliminating the need to manually scrape email addresses off company websites when attempting to build an email list. While the best email lists are those grown organically, most businesses cannot rely on incoming leads alone. In addition, some email finders give you the option to search by industry or technology, which can also help you identify companies that were not previously on your radar.
"As much as marketers push back against cold email, it still works and provides significant ROI in the world of B2B. We have created customer personas by analyzing demographic and psychographic data from customer lists and use third-party data to create like-model prospects that respond to marketing. We use a one-to-one strategy to build relationships and set appointments, so the calls to action are typically friendlier and require a significantly smaller barrier to entry."

– Steve Page, Vice President of Digital Strategy, Giant Partners
Many email finder tools provide contact lists formatted for direct import into a CRM like Pipedrive. Pipedrive provides email tracking functionality that helps you identify the contacts reading your messages, as well as the status of the lead with its visual pipeline feature. If you are in the market for a CRM, Pipedrive also offers a free 14-day trial period to test out its visual pipeline management as well as its contact management features.
Visit Pipedrive
Bottom Line
Email finder services are tools which can help identify a specific contact within a target organization or speed up the process of looking up an individual's professional profile. In order to maximize either benefit, a good email finder service requires a high degree of accuracy, works where you do, and can help you build or manage your prospecting list.
Based on this criteria, we determined that Toofr is the best overall email finder for small business. Its low monthly service price combined with its prospecting tools makes it an affordable option for small businesses looking to grow their email lists.
Visit Toofr