Property Management Software: Here's What's Best
The best property management software makes it easier for landlords to manage rental properties and simplifies rent payments for tenants. Some property management software is best for landlords with one to four properties while other software is suited better to rental property portfolios.
| Property Management Software Provider | Best For |
| --- | --- |
| | (Best overall) Online marketing, digital lease signing, online rent payment, and maintenance tracking |
| | Free marketing, online applications, and tenant screening with optional upgrades |
| | Free property management software for up to 75 units |
| | Portfolios with diverse property types |
| | Property management firms |
| | All property types, including student housing and homeowner's associations (HOAs) |
Avail: Overall Best Property Management Software

Avail can be used to manage one unit or an entire portfolio of properties. Its tiered pricing is suitable for both property management companies and landlords. This makes Avail ideal for owners who currently need free to entry-level pricing but plan to grow their investment property portfolios and still use the same property management software.
Avail Pricing
Tier

Monthly Cost

Features

Unlimited

Free for any number of units

Syndicated listings
Credit and criminal screening
State-specific leases
Online rent payments
Maintenance tracking

Unlimited Plus

$5 per unit

Everything in Unlimited, plus:

Next-day rent payments
Waived automated clearing house (ACH) fees
Custom applications and leases
Clone and reuse custom lease agreements
Create a properties website
Avail Features
Avail provides the features landlords need to streamline rental property management, allowing them to market vacant units, screen tenants, collect rent, and sign leases.
Marketing tools: Landlords can easily add listing information and upload photos. Avail pulls location data automatically from the internet and adds it to the listing. It syndicates listings across sites like Zillow, Trulia, and Apartments.com.
Tenant screening: Avail provides criminal and tenant eviction background checks and a TransUnion credit screening. Online applications collect rental and employment histories. Applicants can upload W2s, pay stubs, and bank statements.
Accounting software: Landlords can collect and track rent payments and fees. Tenants can set up autopay so that they never miss a rent payment. Landlords can track tenant maintenance requests, and tenants can upload photos of needed repairs.
Leasing features: Avail provides state-specific lease templates, accepts electronic signatures, and stores documents online. It sends out reminders to tenants when rent is due and follow-up messages for late payments.
When to Choose Avail
If you're a new landlord and plan to build an investment property portfolio, start with Avail's Unlimited package. This plan is completely free with basic features. As you grow your investment property portfolio, you'll want to upgrade to the Unlimited Plus plan, which will help simplify your increasing property management duties.
TurboTenant: Best Property Management Software for Free Listings


TurboTenant is an excellent option for landlords looking for a free property management solution and a paid a la carte menu of additional features that are available as needed. It's a good choice for owners with one or hundreds of units.
TurboTenant Pricing
TurboTenant is free for landlords to list and market their vacancies, screen applicants, and manage leases. TurboTenant makes its money through an a la carte menu and from prospective tenants who pay $35 to $45 for tenant screening and a criminal background check.
TurboTenant's a la carte menu includes:
Electronic document signature: $9
Rent estimate report: $14.99; helps you price your rent correctly
A forms package: $99; includes pet addendums and a move-in and move-out checklist
State-specific legal forms: Starting at $29
TurboTenant Features
TurboTenant provides a place for landlords to market rental properties, accept online applications, screen prospective tenants, and organize documents. It syndicates listings to websites, such as Apartments.com and Rent.com, and makes it easy to list units on Craigslist.
Marketing tools: Landlords can provide apartment details, amenities, and upload photos. TurboTenant syndicates the listing on over a dozen well known rental listing sites and includes an ad landlords can post on Craigslist and Facebook Marketplace.
Rental applications: The application allows landlords the option to customize tenant questions. Applications can be filled out on any device, and tenants can upload important documents.
Tenant background screening: TurboTenant provides two tenant screening options, which include a soft credit pull through TransUnion and a criminal background check. The higher-priced report includes past eviction history.
Leasing tools: TurboTenant's leasing tools allow landlords to create state-specific documents like lease agreements and property addendums. Additionally, it offers cloud storage for copies of signed leases and other important documents.
When to Choose TurboTenant
If you don't want a monthly subscription service, TurboTenant is a terrific option. While not as dynamic as Avail, it still offers excellent marketing tools and lease management at no cost. Its a la carte menu lets landlords choose services as needed.
TenantCloud: Best Free Property Management Software Up to 75 Units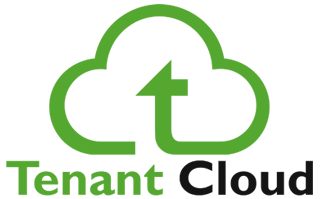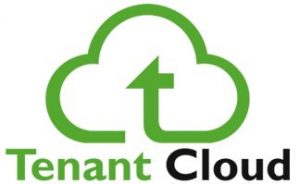 TenantCloud is a property management software that specializes in managing properties for new landlords and property managers on a budget with portfolios of less than 500 units. The first 75 units are free, and its tiered pricing for larger rental property portfolios is a terrific value.
TenantCloud Pricing
Tier

Monthly Cost

Features

Basic

Free for up to 75 units

One admin account
10 notice templates
Basic accounting worksheets
Maintenance requests
Online leases
Online payments
Automatic late fees

Standard

$9 for up to 150 units

Basic features plus unlimited notice templates
Google calendar sync
E-signature
Online payments

Advanced

$35 for up to 500 units

Advanced features plus five admin accounts
Property message board and customer support
TenantCloud Features
TenantCloud's tiers include free property management software, cloud storage, templates, e-signatures, and online rent payments. Landlords can also pay individually for tenant screening, rental reports with market trend data, and legal services. Tenants can get renter's insurance through its platform.
Marketing features: Landlords can list their vacancies and upload photos to their own professional looking site. TenantCloud doesn't syndicate listings to other sites.
Tenant background screening: TenantCloud's basic tenant screening services start at $22.95, which can be paid by either the landlords or the tenants. Platinum screening costs $34.95 and includes employment and residence verification.
Accounting software: TenantCloud allows landlords to manage basic financial data and offers customized accounting with their paid plans. It also links seamlessly with QuickBooks Online.
Leasing tools: Leasing includes online rent collection, maintenance requests, leases, and e-signatures. It also offers a template builder to customize your documents. Tenants can apply to lease rentals directly from the platform.
When to Choose TenantCloud
If you have fewer than 500 units and one to five people who perform administrative duties, TenantCloud has an affordable package for you. It's also a good option if you don't need listing syndication for your vacancies.
Property Manager Cloud: Best Property Management Software for Diverse Property Types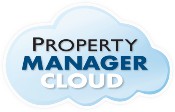 Property Manager Cloud can handle single-family homes, multifamily buildings, mobile home parks, and hotels. This makes it a great option for property managers who manage both commercial and residential properties. It is also suitable for landlords with one or more properties. Property Manager Cloud offers a 60-day free trial that subscribers can cancel at any time.
Property Manager Cloud Pricing
| Tier | Monthly Cost | Features |
| --- | --- | --- |
| Basic | $15 for 1 to 10 units | All-inclusive |
| Professional | $25 for 11 to 20 units | All-inclusive |
| Premier | $35 for 21 to 40 units | All-inclusive |
| Elite | $55 for 41 to 100 units | All-inclusive |
| Enterprise | $75 for over 100 units | All-inclusive |
Property Manager Cloud Features
The Property Manager Cloud dashboard provides key property statistics and a property analysis that provides the cap rate, net present value (NPV), and cash-on-cash return. The system is almost entirely paperless and organizes users' information seamlessly.
Marketing tools: Property Manager Cloud syndicates listings across Craigslist, Google, Facebook, and Rent.com. It can provide information to newspapers, and landlords can create flyers, newsletters, and bulk email.
Tenant background screening: The software checks applicants' FICO scores and legal records such as criminal, sex offender, and terrorist histories. Social Security numbers and national eviction checks are also provided. Income and employment verification are not included.
Accounting software: Property Manager Cloud accepts multiple forms of rental payments that update tenant accounts automatically. It keeps maintenance records to avoid duplicate payments. It also generates up-to-date tax documentation.
Leasing tools: Leases can be stored online. However, it isn't paperless and requires landlords to handle scanned documents coming from tenants. Residents can initiate maintenance requests and follow-ups online. Pictures and details can be added for each maintenance work order.
When to Choose Property Manager Cloud
Property Manager Cloud is best for managing different types of properties within a portfolio or for property managers who manage diverse property types. Choose Property Manager Cloud if you want a detailed property analysis that includes the cap rate, net present value, and cash-on-cash return.
Buildium: Best Property Management Software for Property Management Firms

Buildium is generally best for managing more than 50 units. This software can also serve student housing and affordable housing communities. Those managing more than 100 units can customize their plan. Geared toward managing a larger number of units, Buildium's pricing is higher than some of the other software. Buildium is known for its highly rated Buildium Academy training and support.
Buildium Pricing
Tier

Cost

Features

Essential

$50 per month for one to 20 units
Online payment is 50 cents per item
Electronic leasing/signing is $5
Tenant screening is $15
Setup fee $99 per bank account

Lease management
Property accounting
Financial reporting
Maintenance management
Property message board and customer support

Growth

$160 per month for growing portfolios

All features in Essential plan plus first five bank accounts are free and incoming electronic funds transfers (EFTs) are waived

Premium

$460 per month for very large portfolios

All features in Essential and Growth plans plus performance and business analytics, open application programming interface (API), and Buildium Rewards
Buildium Features
Buildium features include owner and resident portals that provide key information and built-in property inspection tools. Buildium's online data protection is more secure than most of its competitors, and renter's insurance can be purchased through the platform. Buildium has earned awards in customer service and prides itself on its first-call resolution.
Marketing tools: Listings are created so that they can be placed on managers' websites. Buildium posts listings to Craigslist and syndicates rental listings across the entire Zillow network.
Tenant background screening: A customizable rental application is available to applicants online. This includes credit, criminal, and eviction information. Buildium Pro users can set custom credit score requirements to help screen applicants faster.
Accounting software: Buildium tracks all charges, payments, deposits, and refunds. Common charges like trash removal can be prorated among tenants. Users can also set up automatic payments for recurring items to vendors.
Leasing tools: Buildium allows tenants to sign documents from any device. It includes auto-fill lease templates, so tenant names, rent amounts, and dates populate automatically. Tenants can set up autopay and submit maintenance requests through the platform.
When to Choose Buildium
If you're intimidated by using online software, Buildium may be the right software for you. It offers outstanding customer support and its highly rated Buildium Academy to assist you with the learning curve. It also provides excellent data security, which gives added peace of mind to landlords and tenants that their information is safe.
AppFolio: Best Alternative to Buildium

AppFolio is an excellent option for managers of multifamily, single-family, student housing, HOA, condos, or commercial property portfolios. This powerful software is best for managing more than 50 units. AppFolio charges a per-unit price for each type of property that it manages.
AppFolio Pricing
Minimum onboarding fee: $400
Monthly minimum fee: $250
Per-unit price: 80 cents to $1.50
AppFolio Features
AppFolio combines rent collection, accounting, marketing tools, and maintenance requests into one package. All of its features can be used from any device. AppFolio offers specific features for different property types.
Marketing tools: AppFolio uses one-click syndication, posting one listing across multiple sites like Zillow and Craigslist. It builds websites for each portfolio of properties and is customizable.
Tenant background screening: Landlords can customize screening criteria with specific credit score and income requirements. It provides credit, eviction, and criminal background checks.
Accounting software: Users can enter one-time and recurring bill payments. It includes budget, income, and expense tracking, and simple bank reconciliations.
Leasing tools: AppFolio includes online templates, tenant maintenance requests, and e-signatures. Users can schedule rental increase updates, task management, and lease tracking.
When to Choose AppFolio
AppFolio is best suited to—and most cost-effective for—large portfolios of 50 or more units. It's a good alternative to Buildium and offers users a professional-looking website. Choose AppFolio if you want to create one advertisement per unit and syndicate it across major rental sites.
How We Evaluated the Best Property Management Software
All of our top property management software providers offer easy-to-use software that includes tenant screening, rent collection, document signing, and maintenance requests.
We evaluated the best property management software providers based on:
Pricing: Structure and a la carte options
Features: What is included at each tier
Property types: What it specializes in, such as single-family homes or apartment complexes
Number of units: How many units the software can manage
Bottom Line
We considered dozens of property management software providers and chose our top six based on their pricing structure, features, and property management software reviews. The best property management software for you is one that provides the best features at an affordable price.