Whether you're managing your own portfolio or running your own firm, great property management software is par for the course these days. Owners and tenants expect things online. We reviewed three leading property management software tools on the market: Rentalutions, Buildium, and Property Manager Cloud.
We researched the most popular property management systems and narrowed it down to 3 of the best options currently available. To make the cut, each of our top picks for property management software had to be reasonably priced, offer an online platform, and cover every facet of rental property management from marketing through accounting.
Read on to see which earned our top recommendation.
| Company | Rating | |
| --- | --- | --- |
| Rentalutions | Best overall. Entry-level pricing starts at $0 for a single property. Scalable from small landlords and property managers to large holdings. | Visit Rentalutions |
| Buildium | Best for property management firms. Robust, yet price competitive with other software geared towards property management companies. | Visit Buildium |
| Property Manager Cloud | Best for landlords and property managers with modest portfolios and mixed property types. Pricing begins at $15 month for 1-10 units. Manage any type of property from residential to mini storage and mobile home parks. | Visit Property Manager Cloud |
Best Overall Property Management Software: Rentalutions

Rentalutions snags our best rating because of its overall set of features, and accessibility to various sizes of landlords or property management firms – particularly the smaller ones.
The entry-level package can be had for $0 per month for a single property; yet, it's full-featured property management software that can scale as large as your business demands. Pricing at higher unit volume (around 100 units) is in line with other packages intended for portfolios of that size.
Pricing really makes Rentalutions shine for landlords with limited portfolios (ie. under 10 units) or property management companies with a modest number of properties under their charge, coming in as much as $15 per month less than Property Manager Cloud and potentially $35 less per month than Buildium.
Key Features:
Very robust tenant screening tools.
Custom lease clauses can be added to basic lease template.
Digital document signing and online collection of rent.
Standout item: pricing starts at $0 per month for a single property.
Noted limitation: accounting tools are fairly limited; currently in development.
Best Property Management Software For Property Management Firms: Buildium

Buildium is one of the most prominent names in property management software. Pricing begins at $45 a month, but ala cart fees make it a bit more appropriate for those managing 50 units or more.
Buildium emphasizes residential properties, but that includes student housing and affordable housing communities. Other property types such as commercial or mini storage are not currently covered as with Property Manager Cloud.
This software is much higher-end than either Rentalutions or Property Manager Cloud, clearly aimed at more rigorous settings. From syndicating property listings across more than 9 partner sites, through having more in-depth screening and back-end accounting better suited to larger settings than the other two of our top picks. It will even file 1099's for landlords at tax time which the others don't offer. And, because it's slated for professional management settings, it has top-tier security.
Key Features:
Owner and resident portals provide a snapshot of key information.
Property inspection tools built in.
Online security is more robust than most of its competitors.
Standout item: renter's insurance can be provided via the platform.
Noted limitation: can get pricey with a large portfolio.
Most Versatile Property Management Software For Mixed Property Types: Property Manager Cloud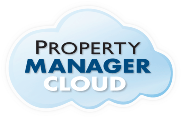 Property Manager Cloud actively promotes its paperless, cloud-based approach. It has a full complement of features, from a solid marketing engine to tenant screening, leasing and back-end accounting…all paperless.
One of the impressive features of Property Manager Cloud is its ability to handle any investment property type – single family homes, small multi-unit buildings, apartments, mobile home parks, mini-storage facilities, offices, hotels, and even marinas. Both Rentalutions and Buildium were only for residential managing.
Key Features:
Not limited to residential properties. A huge variety of property types can be handled.
A dashboard provides a snapshot of key property statistics.
Property analysis tools provide a snapshot of key metrics such as cap rate, NPV, cash on cash return, etc.
Standout item: paperless is emphasized. Online organization of all paperwork – even serial numbers for appliances can be recorded.
Noted limitation: tenant screening does not yet include employment or income verification.
How We Picked the Best Property Management Software
We established two sets of criteria for our top picks. The first filter was a basic set of considerations that included modest pricing, cloud-based software, paperless document handling, and available phone and email customer support.
Second, we looked for end-to-end features that included marketing, tenant screening, paperwork handling, rent collection, vendor management, and accounting. A package had to have a full complement of end-to-end tools.
Basic Considerations
In order to make the cut, there were certain "must haves"; these were:
Cloud-Based (Online) – we only selected cloud-based options. Any software which required installation on a local computer wasn't considered.
Paperless Emphasis – each software package had to spotlight digital document signing and payments via credit card and/or ACH.
Customer Service – phone and email customer service was a must. Additionally, chat support and good hours of availability were considered.
Pricing – a modest entry point, particularly for smaller landlords was important; also expected was a reasonable ceiling for larger portfolios.
Marketing Tools
The marketing engine for each package was carefully scrutinized. We looked for the ability to create web listings – and more important, if those listings could be syndicated across sites like Apartments.com, Trulia, Hotpads, Craigslist, etc. Providers had to syndicate across at least 6 sites to make the cut.
We also considered lead management and the ability to effectively track and tend to inquiries from potential tenants as they came in. Only Rentalutions offered true lead management capability.
Tenant Screening
Tenant screening should consist of several items: credit check, criminal background check, rental history, and employment verification. Property Manager Cloud came up short in the screening area as it currently lacks employment/income verification.
Leasing Tools
All our top picks fared well by offering features such as digital document signing, collecting payments online, having the capability to automatically assess late fees and generate reminder letters, and the ability for tenants to initiate maintenance requests online.
Accounting Tools
Each of our top picks rounded out their capabilities with some form of back-end accounting, including reporting on rental payments, accounts payable to vendors, and providing a variety of key financial reports.
Property Management Software Pricing & Basic Considerations
Here's how each of our 3 top picks stacked up in terms of pricing, cloud and paperless capabilities, and customer service.
Basic Considerations and Pricing

Company
Cloud Based

✔

✔

✔

Paperless emphasis

✔

✔

✔

Customer Service (email and phone)

✔

✔

✔

Pricing Plans

$0-$49.99 per month (and up depending on number of units)

$45-unlimited depending on number of units. Custom pricing for portfolios over 100 units.

$15-$75 per month. Plus Certain Additional fees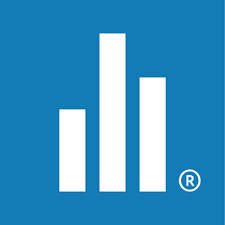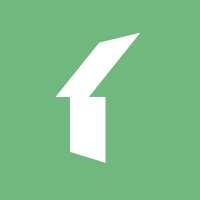 Buildium: Buildium has two basic plans: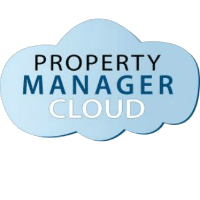 Property Manager Cloud: Property Manager Cloud offers 5 tiers of pricing:
Marketing Tools
Here's how our 3 top picks stacked up in terms of creating listings, listing syndication, and lead tracking.
Marketing Tools

Company
Create Web Listings

✔

✔

✔

Syndicated Across Popular Rental Sites

✔

✔

✔

Lead Management for Incoming Inquiries

✔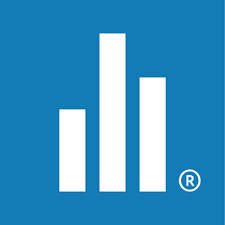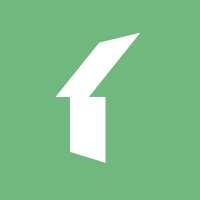 Buildium: Listings are created so that they can be placed on landlord's/manager's own websites. Buildium posts listings to Craigslist and syndicates rental listings across the entire Zillow network, which includes Zillow itself, Trulia, Yahoo!, HotPads, and MyNewPlace Listings can be syndicated to additional sites including Lovely and Apartment List.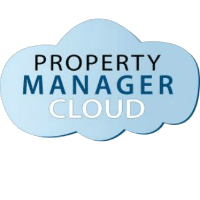 Property Manager Cloud: Property information is only required one time to set up listings. Property Manager Cloud can then syndicate listings across Craigslist, Google, Facebook, Rent.com, and other websites. Additionally, it can provide information to newspapers, and has tools for creating property flyers, newsletters, and handling bulk email.
There is no sophisticated lead tracking with Property Manager Cloud. Inquiries are sent to the email you set up in the platform. If a prospect then moves forward with an application, additional information is then available.
Tenant Screening
See how our top picks stacked up in terms of credit, criminal, prior landlord, and income verifications:
Tenant Screening

Company
Credit Check

✔

✔

✔

Criminal Background Check

✔

✔

✔

Prior Landlord and Rental History

✔

✔

✔

Employment and Income Verifications

✔

✔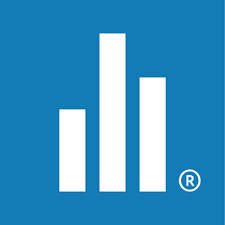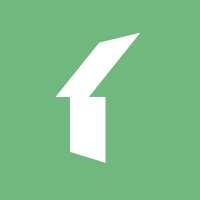 Buildium: A customizable rental application is available to applicants online. Screenings are $15 for the Basic plan and $18 for the Premium plan. Application fees can be collected online at the time of application. Credit, criminal and eviction information are all provided. Landlords/managers utilizing the Premium plan can even set custom credit score requirements to speed screening applicants.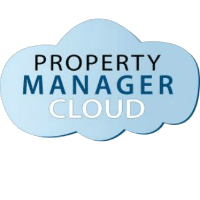 Property Manager Cloud: Property Manager Cloud has customizable applications that can either be email to a prospect or installed on your website. Credit information comes in the form of a FICO score which is more interpretable than a raw credit file. The software provides criminal, sex offender, and terrorist checks. SSN and national eviction checks are also provided. Income/employment verification are not provided although other kinds of screenings can be provided for an additional cost.
Leasing Tools
We considered digital applications and signing, collecting rent online, automatic generation of late notices and late fees, and the ability for tenants to initiate maintenance requests. Here's what our 3 top picks provide:
Leasing Tools

Company
Digital Application and Lease Signing

✔

✔

✔

Collect Deposits and Rent Online

✔

✔

✔

Automatic Late Late Fees & Reminders

✔

✔

✔

Online Maintenance Requests

✔

✔

✔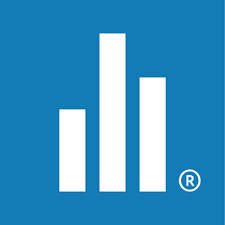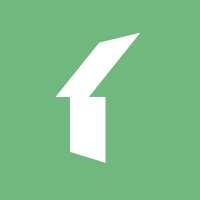 Buildium: Utilizes Adobe Document Cloud to collect e-signatures for lease documents, and tenants can sign from the device of their choice. There are online templates for lease documents and addenda. Templates use auto-fill fields, so items like tenant names, rent amounts, and dates will populate automatically.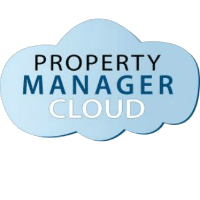 Property Manager Cloud: Leases are handled online, although currently, they are not paperless. So be prepared to handle scanned documents coming from tenants.
Accounting Tools
At minimum, property management software should provide solid reporting of accounts receivable like rent and fees, and accounts payable for vendors. Beyond that, some form of consolidated financial reporting is necessary, and all data should be secure. Here's how our top 3 picks measure up.
Accounting Tools

Company
Rental Payment History

✔

✔

✔

Accounts Payable for Vendors

✔

✔

✔

Key Financial Reporting

✔

✔

✔

Secure Data

✔

✔

✔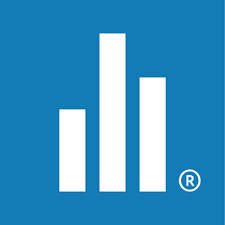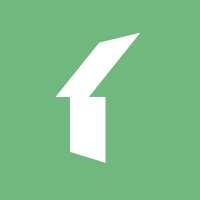 Buildium: Property accounting software (general ledger) is built in. All charges, payments, deposits, and refunds are tracked.Transaction notes are included for added clarity. Common charges such as trash removal can be prorated among tenants. Accounts payable shows what you owe vendors and who's been paid. Work orders can be converted into bills, then paid online. Automatic payments for recurring items to vendors can be set up.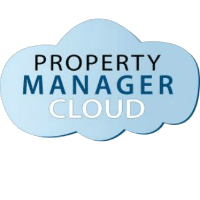 Property Manager Cloud: Property Manager Cloud has full general accounting for both income and expenses built in. Lease and payment history are automatically updated as payments are entered. Tax documentation is automatically prepared. The software will keep an accurate maintenance history to avoid duplicate payment.
All Property Management Software Options
The playing field of property management software is vast and there were a number of other impressive providers that for various reasons didn't make our final list. Here are 10 additional companies to consider:
| Property Management Software | Good For |
| --- | --- |
| Rentalutions | Good for someone needing entry-level pricing yet a scalable package that can handle large holdings. |
| Buildium | Best for property management firms needing robust software. |
| Property Manager Cloud | Good for landlords and property managers with modest portfolios and mixed property types. |
| Appfolio | Good for property management firms with holdings of 100 units or more. |
| Propertyware | Good for property management firms with holdings of 100 units or more. |
| Total Management | Good for property management firms and larger portfolios, particularly if managing mixed properties. |
| CIC Total | Good for professional management with holdings of 200 units or more. |
| TenantCloud | Fully featured, especially good for DIY landlords with 75 properties or less. |
| TurboTenant | Primarily for front-end marketing, tenant application, and screening. |
| GreenHouse | Emphasis on rent collection and accounting; front-end marketing and tenant screening are not robust. |
| Rentec Direct | Designed for 100 units or more; pricing reflects emphasis on larger markets. |
| Rent Manager | Has both cloud-based and installable software; designed for 25-200 unit holdings |
| SimplifyEm | Designed for accounting and recordkeeping; marketing, screening, and leasing tools not as robust. |
| Building Engines | Building Engines is specifically designed for rentals in buildings for both commercial and residential units. |
| ResMan | ResMan's main goal is to improve operations and increase resident and tenant retention. |
| Yardi | Yardi has a range of property management software with a focus on managing large portfolios (1k+ units). |
| Cozy | Free software for property managers, landlords, and renters. |
| Elina | Best for serviced apartments, boutique hotels, and vacation rentals. |
Bottom Line
The field of property management software is vast and has a lot of good players. Out of the pool, we selected Rentalutions, Buildium, and Property Manager Cloud because they stood out from the pack by being cloud-based, robust end-to-end solutions for various management settings at reasonable prices.
We recommend Rentalutions because they provide you with all of the essential tools (applicant screening, online lease signing, online rent payments, accounting, and more) at a lower price than its competitors. They will scale with your business yet still remain price competitive with other property management software choices.