Property management software can assist landlords with many aspects of their business, including marketing, renting, and maintaining their rental properties. We evaluated dozens of property management systems and selected the seven best property management software solutions to simplify your business needs.
Top Property Management Software Companies
| Property Management Software Provider | Best For |
| --- | --- |
| | (Best overall) Landlords who want online marketing, digital lease signing, online rent payment, and maintenance tracking |
| | Free marketing, online applications, and tenant screening with optional upgrades |
| | Free property management software for up to 75 units |
| | Landlords with multi-use properties |
| | Property management firms that want a robust cloud-based solution |
| | Software designed for every property type, including student housing and HOAs |
| | Managing more than 250 single-family homes |
Avail: Overall Best Property Management Software

Avail can be used to manage one unit or an entire portfolio of properties, making it the most diverse choice on our list, and its pricing makes the service stand out. It's right for both property management companies and landlords who manage their properties. Avail is also ideal for owners who currently need entry-level pricing but want to scale their business easily and still use the same property management software provider.
Avail Pricing
Tier

Monthly cost

Features

Basic

Free for one unit; $6 for each additional unit

Landlord

$10 for one unit
$6 for each additional unit




Full customization
Faster payment processing

Landlord Plus

$25, includes five units
$4 for each additional unit




Full customization
Faster payment processing
Marketing website
Priority support
Unlimited messages & photos

Professional

$50, includes 15 units
$2 for each additional unit




Includes everything in the Landlord Plus plan along with multideposit functions
Avail offers a free 30-day trial and four tiers of pricing starting. Its most expensive plan—the Professional plan—costs $49.99 per month for up to 15 units. Avail is one of the most affordable companies on our list.
Avail Features
Avail offers robust tenant application and screening tools and a landlord education resource center. This software allows you to create custom clauses that can be added to your basic lease templates, which helps add things like a pet addendum. It also offers digital document signing and online rent collection so that you and your tenants can stay organized and paperless and sign documents on the go.
Marketing Tools
It is simple to add listings and photos with Avail as the software automatically pulls information from the internet based on the property address, such as Google Maps location. Listings are syndicated automatically across sites like Zillow, Trulia, HotPads, and Apartments.com. Lead tracking is a standout feature with Avail. Inquiries from prospects go directly to its internal email tool that functions much like customer relationship management (CRM) software.
Tenant Screening
Avail provides comprehensive tenant screening tools and uses credit checks provided by TransUnion. Criminal and tenant eviction background checks also are provided. Online applications ask for rental history, employment history, and additional standard questions. Applications are typically completed in less than five minutes, and applicants may be asked to upload verifying documents like W2s, pay stubs, and bank statements.
Accounting Tools
The accounting tools included in the software are basic and include tracking for rent, security deposit, and fees like move-in, move-out, and late fees. Payment information can be exported to a spreadsheet. Repair requests have expenses tracked, but no actual accounts payable is provided within the software. Military-grade encryption is used for all confidential information.
Leasing Tools
Lawyer-reviewed lease templates are provided with important protective clauses for things like lead-based paint and mold. Avail follows the requirements set by the Electronic Signatures in Global and National Commerce Act of 2000 (ESIGN), ensuring signatures are valid, traceable, and binding.
Executed leases are stored online for easy retrieval, and tenants can pay rent securely on the online portal. Late payment reminders are generated, and late fees are assessed automatically. Tenants can create maintenance tickets and include photos with the description of the maintenance issue.
Avail Property Management Software Reviews
Avail user reviews are generally positive. Customers say they enjoy the software's ease of use and that customer service is very responsive and knowledgeable.
TurboTenant: Best Property Management Software for Free Listings


TurboTenant is an excellent option for landlords looking for a truly free property management solution and an a la carte menu of additional features that are available when you need them. It's a good choice for owners with one or hundreds of units. TurboTenant allows a landlord to market listings, screen applicants, and manage leases in one place for free.
TurboTenant Pricing
TurboTenant offers a free property management solution for landlords. You can list as many properties as you need at no cost. Once you sign up as a landlord, you can begin marketing your properties for lease and accepting applications. The applicant pays between $35 to $45 for screening that includes a criminal background check and varies based on report selection.
TurboTenant's a la carte menu includes:
Electronic document signature: $9
Rent estimate report: $14.99; helps you price your rent correctly
A forms library: $99; includes pet addendums and a move-in and move-out checklist
State-specific legal forms: Starting at $29
TurboTenant Features
TurboTenant provides an all-in-one place for landlords to market rental properties, accept online applications, screen prospective tenants, and organize documents. Its online marketing sends your listing to websites like Apartments.com and Rent.com. TurboTenant makes it easy to list units on Craigslist and create professional flyers. Using TurboTenant, you can track all leads, send and receive applications, and store lease documents and more on any device.
Marketing Tools
TurboTenant collects all the details about your rental listing, including photos, description, amenities, and location and advertises your property on more than a dozen rental listing websites. It provides you with a professional and personalized ad for Craigslist postings and Facebook sharing. For renters on the go, TurboTenant landlords can text potential tenants their listing page.
Application Tools
TurboTenant offers landlords and tenants an easy-to-use online application. The application consists of extensive tenant questions and also allows landlords the option to customize questions. Applications can be filled out on any device, and tenants can download important documents.
Tenant Screening
TurboTenant allows landlords to choose between two tenant screening options. Both options offer an extensive screening report that includes a soft credit pull through TransUnion and a criminal background check. The higher-priced option includes a past eviction report.
Leasing Tools
TurboTenant offers an a la carte feature that allows landlords to create state-specific forms like lease agreements and property addendums. Additionally, it offers document storage where landlords can store copies of signed leases and other important documents all in one place.
TurboTenant Property Management Software Reviews
TurboTenant reviews are generally positive. Landlords indicate that TurboTenant makes it easy to keep up with tenant prospects, and they like not having to deal with paper forms. Most negative reviews came from prospective tenants who cited that the application process was lengthy.
TenantCloud: Best Free Property Management Software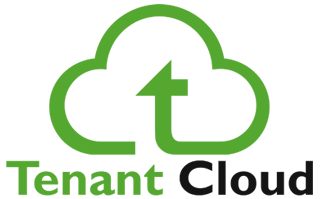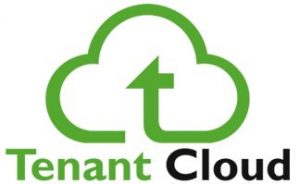 TenantCloud is a property management software founded by a landlord whose goal is to save other landlords time and money. It specializes in managing properties for new landlords and property managers on a budget by offering different pricing tiers and add-on options. TenantCloud is ideal for landlords and property managers who manage less than 500 units and want free property management software.
TenantCloud Pricing
Tier

Monthly cost

Features

Basic

Free for up to 75 units

1 admin account
10 notice templates
Basic accounting worksheets
Maintenance requests
Online leases
Online payments
Automatic late fees

Standard

$9 for up to 150 units

Basic features plus unlimited notice templates
Google calendar sync
E-signature
Online payments

Advanced

$35 for up to 500 units

Advanced features plus 5 admin accounts
Property message board & customer support
Best known for its cloud-based free property management software, TenantCloud also offers paid options for landlords and property managers. Its basic service is free for up to 75 units. However, there are additional tiers of service that provide more features for $9 to $35 per month. You can receive two free months of service if you pay for your subscription annually instead of monthly.
TenantCloud Features
TenantCloud offers its features in tiers that include things like free property management software, cloud storage, templates, e-signatures, and online payments. While TenantCloud is less expensive than some of the other providers we reviewed, it also offers fewer features than other software options. However, for additional fees, you can add tenant screening, rental reports with market trend data, and legal services. Tenants also can sign up for renter's insurance.
Marketing Features
TenantCloud offers a free property website login for each landlord and property manager. You can promote your property with a description, photos, pricing, and availability, which gives your property listing a professional, polished look. However, unlike the other property management software providers, TenantCloud doesn't syndicate your listing to other sites, and it doesn't use search engine optimization (SEO) marketing.
Tenant Screening
In addition to its tiered pricing options, TenantCloud also offers tenant screening services that you can add to your plan. Tenant screening services start at $22.95 per applicant that landlords can pay or pass along to rental applicants. Platinum tenant screening is offered for $34.95 per applicant and includes employment and residence verification.
Accounting Tools
Every TenantCloud plan includes basic accounting services that allow you to store, sort, organize, and summarize your financial data. It doesn't get into the accounting specifics until you sign up for a plan, and it doesn't offer any additional accounting services that can be purchased separately. However, you can link your TenantCloud account to QuickBooks Online.
Leasing Tools
TenantCloud offers convenient leasing tools, similar to the other providers. These tools include online rent collection, online maintenance requests, and online leases and e-signatures. It also offers a template builder and an online rental application where tenants can apply to lease your unit directly on the platform.
TenantCloud Property Management Software Reviews
TenantCloud user reviews suggest that users enjoy the cost and functionality of the software. Critical reviews highlight that customer support can be a challenge as it is primarily addressed via email.
Property Manager Cloud: Best Property Management Software for Mixed Property Types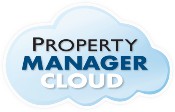 Property Manager Cloud can handle any type of investment property, including single-family homes, multifamily buildings, mobile home parks, and hotels. If you manage a variety of residential and commercial properties and want to use one software for all of them, Property Manager Cloud may be the right choice for you.
Property Manager Cloud Pricing
Tier

Monthly cost

Features

Basic

$15 for 1-10 units

All tiers include full features: tenant portal, paperless, maintenance requests, advertising, income tracker, property analyzer & more

Professional

$25 for 11-50 units

Premier

$35 for 51-100 units

Elite

$55 for 101-200 units

Enterprise

$75 for unlimited units
Property Manager Cloud offers a 60-day free trial that users can cancel any time. There are five pricing tiers starting at $15 per month for up to 10 units. Unlike other providers, Property Manager Cloud's tiers are based on the number of units managed, rather than the features that the provider offers.
Property Manager Cloud Features
Property Manager Cloud handles many types of properties and offers property management software for both residential and commercial properties. It has a dashboard that provides a snapshot of key property statistics and property analysis tools that provide a snapshot of key metrics like cap rate, net present value (NPV), and cash-on-cash return. The system is almost entirely paperless and has online organization so that even appliance serial numbers can be recorded.
Marketing Tools
Property Manager Cloud only requires you to fill in property information once to set up listings. It then syndicates listings across Craigslist, Google, Facebook, Rent.com, and other websites. Additionally, it can provide information to newspapers and has tools for creating property flyers, newsletters, and handling bulk email. There is no sophisticated lead tracking with Property Manager Cloud. Inquiries are sent to you via email. Then, if a prospect moves forward with an application, you'll have access to additional information.
Tenant Screening
Property Manager Cloud has customizable applications that can either be emailed to a prospect or installed on your website. Credit information is available in the form of a FICO score, which is more insightful than a raw credit file. The software provides criminal, sex offender, and terrorist checks. Social Security numbers and national eviction checks are also provided. Income and employment verification are not provided, although other kinds of screenings can be provided for an additional cost.
Accounting Tools
Property Manager Cloud has full general accounting built-in for both income and expenses. Lease and payment history are updated automatically as payments are entered. Tax documentation is prepared automatically. The software keeps an accurate maintenance history to avoid duplicate payment. Property Manager Cloud can provide key financial reports and graphs, including amortization tables, net operating income, and cash-on-cash return. User data is encrypted and secured with the same technology used by banks.
Leasing Tools
Leases are handled online; however, it isn't paperless. Be prepared to handle scanned documents coming from tenants. Landlords can set up automatic payments from residents on custom timelines. Property Manager Cloud can accept credit cards and debit cards, checking accounts or savings accounts, Supplemental Security Income (SSI), disability payments, and other options for online payment. Late fees are added automatically after the due date has passed. Residents can initiate maintenance requests and follow-ups online. Pictures and details can be added for each work order.
Property Manager Cloud Property Management Software Reviews
Property Manager Cloud reviews are mixed. Users enjoy how easy it is to use, and that multiple users can log on to track rental payments and other information. Critical reviews cited the expense of the software as the largest negative aspect.
Buildium: Best Property Management Software for Property Management Firms

Buildium is one of the most prominent names in property management software and is generally used for managing 50 or more units. This software can serve residential properties to include student housing and affordable housing communities. This software is much higher-end than either Avail or Property Manager Cloud and can syndicate property listings across at least nine partner sites.
Buildium Pricing
Tier

Costs

Features

Core

$47 per month for one to 20 units—price increases above 20 units
Online payment is 50 cents per item
Electronic leasing/signing is $5
Tenant screening is $15
Setup fee $99

Provides lease management
Property accounting
Financial reporting
Maintenance management
All other features are extra with this plan
Property message board & customer support

Pro

$156 per month for one to 20 units—price increases based on number of units over 20

All features included from Core plan and additional features like lease signing are included
Pricing for Buildium starts at $47 per month, but a la carte fees make it a bit more appropriate for those managing 50 units or more. Those managing more than 100 units can customize their plan, and the pricing reflects that customization. Buildium is geared toward managing a higher number of units, so its pricing is higher than Avail.
Buildium Features
Buildium features include owner and resident portals that provide a snapshot of key information and built-in property inspection tools. Buildium's online security is more robust than most of its competitors, and it offers renter's insurance on its platform. Buildium has earned awards in customer service and prides itself on its first-call resolution.
Marketing Tools
Listings are created so that they can be placed on managers' websites. Buildium posts listings to Craigslist and syndicates rental listings across the entire Zillow network. Buildium doesn't have a standalone feature for tracking incoming leads. Inquiries are sent to email, but it is capable of assigning those inquiries to leasing agents. If a prospect files an application, additional information is captured.
Tenant Screening
A customizable rental application is available to applicants online. Screenings are $15 for the Core plan and $18 for the Pro plan. Application fees can be collected online at the time of application. Credit, criminal, and eviction information are all provided. Managers utilizing the Pro plan can even set custom credit score requirements to speed screening applicants.
Accounting Tools
Buildium has a built-in general ledger for accounting. All charges, payments, deposits, and refunds are tracked. Transaction notes are included for added clarity. Common charges like trash removal can be prorated among tenants. Accounts payable shows what you owe vendors and who's been paid. Work orders can be converted into bills and then paid online. Automatic payments for recurring items to vendors can also be set up.
Leasing Tools
Buildium utilizes the Adobe Document Cloud to collect e-signatures for lease documents, and tenants can sign from the device of their choice. There are online lease templates, which use auto-fill fields, so items like tenant names, rent amounts and dates populate automatically. Tenants can authorize their bank accounts or credit cards for rent payment and even set up an automatic payment schedule and submit maintenance requests.
Buildium User Reviews
Buildium user reviews are overwhelmingly positive. Users enjoy the software's self-help resources and free trial offer. Critical reviews were generally in regard to the reporting aspects of the software, with users seeking greater flexibility in report features.
AppFolio: Best Alternative to Buildium

AppFolio is an excellent option for property managers wanting to modernize their property management processes. Property managers who focus on multifamily, single-family, student housing, homeowners association (HOA), condos, or commercial property portfolios will appreciate AppFolio's diversity in rental properties. This robust software is for managing more than 50 units and has a minimum cost of $250 a month.
AppFolio Pricing
AppFolio pricing is generally set up as follows:
Onboarding fee: Minimum of $400
Monthly minimum: $250
Per unit price: 80 cents to $1.50
AppFolio doesn't offer tiered pricing but instead charges a per-unit price for each type of property that it manages. All AppFolio plans include all features, so choosing a plan is dependent on the type of properties you manage and not the features you need. It has a minimum onboarding fee of $400, and it charges 80 cents to $1.50 per unit per month based on the type of housing with a $250 monthly minimum.
Community associations are 80 cents per unit per month, student housing is $1.25 per unit, residential housing is $1.25 per unit, and commercial property is $1.50 per unit.
AppFolio Features
AppFolio combines rent collection tools, robust accounting, marketing tools, and maintenance request systems into one package. It emphasizes mobility, and all of its features can be used from any device on the go. AppFolio offers specific features for the different types of properties it manages like student housing as well as residential and commercial properties. Some of its features include online rent payments, ratio utility billing, 1099s, vacancy postings, and customizable online leases.
Marketing Tools
AppFolio has marketing tools that allow you to advertise your listing to tenants across different online platforms using one-click syndication, which lets property managers post one listing to multiple sites like Zillow and Craigslist easily. It also builds websites for your portfolio of properties, and you can customize unit specific sites for your vacancies, giving your listings a professional edge.
Tenant Screening
Similar to other property management software on our list, AppFolio offers tenant screening services. Offering built-in tenant screening software that is accessible to property managers with just one click, you can customize your screening criteria with certain credit score and income requirements too. It also offers credit, eviction, and criminal background checks.
Accounting Tools
AppFolio offers some of the best accounting tools among our top property management software sites. It has flexible real-time reporting that is customized around your property management needs. You can enter your bills that need to be paid and set up one-time and recurring bill payments. AppFolio also offers budget tracking and income and expense tools for each property as well as quick bank reconciliations.
Leasing Tools
AppFolio offers a myriad of leasing tools that are in line with those offered by Buildium, like online templates, tenant maintenance requests, and online signature capability. In addition, AppFolio offers scheduled rental increase updates, task management for keeping track of the leasing process on each property, and tenants can purchase renter's insurance on the site.
AppFolio Property Management Software Reviews
AppFolio user reviews are generally positive; users like that they can communicate with their tenants through the software, and that the software provider is improving its product constantly. Based on critical reviews, it can sometimes be difficult to reach a live customer service representative, but the company does provide an extensive customer support section on its site.
Propertyware: Best Property Management Software for Single-family Homes

Propertyware found its niche by offering property management software for single-family homes and communities. It focuses on the aspects management needs for these types of properties and offers them on a cloud-based service. Propertyware is geared toward those managing a portfolio of 250 or more homes due to its minimum monthly fee.
Propertyware Pricing
| Tier | Monthly Cost | Features |
| --- | --- | --- |
| Basic | $1 per unit with a $250 minimum plus implementation fee of 2x subscription price | Maintenance, tenant screening, marketing, unlimited storage, online payments, and accounting |
| Plus | $1.50 per unit with a $350 minimum plus implementation fee | Basic features plus e-signature and inspections |
| Premium | $2 per unit with a $450 minimum plus implementation fee | Plus features and maintenance projects and vendor portals |
Propertyware offers three different tiers of pricing, but it also has monthly minimums for each tier. Its entry-level pricing is $1 per unit, per month, with a $250 per month minimum plus an implementation fee of twice the monthly subscription price. Propertyware recommends reaching out directly for specific pricing details, and if you want to customize your plan.
Propertyware Features
Propertyware offers features—like online rental payments, online maintenance requests, tenant screening, and marketing tools—that are in line with many of the property management software providers on our list. Additionally, it offers some unique features, including scheduling property inspections, a portal for vendors that are frequently used and maintenance projects scheduling and timelines.
Marketing Tools
Propertyware offers marketing tools similar to Avail like listing syndication across all major real estate sites and branded websites for your properties. It also offers some additional tools, including a leasing management system where every lead is answered. In addition, Propertyware also tracks where your leads come from and schedules follow-up calls and emails to keep you organized and save time.
Tenant Screening
Propertyware offers an integrated tenant screening system that produces comprehensive and easy-to-read reports. Its tenant screening system is powered by LeasingDesk and complies with all federal housing rules and regulations. Additionally, Propertyware offers background checks, credit reports, eviction history, and employment verification with all of its plans. You can customize your screening reports with your desired minimum qualifications.
Accounting Tools
Propertyware offers a flexible accounting solution for landlords and property managers. It has accounts receivable and accounts payable systems as well as bank reconciliations. Propertyware's robust accounting tool keeps track of payments for you and allows you to create a custom budget. It also offers QuickBooks Online integration, which can save you time, and you can create custom accounting reports on the platform too.
Leasing Tools
Propertyware has a global contact center infrastructure, so you never miss a call from a prospective tenant. There are trained leasing specialists who know the details about your property, your vacancies, amenities, and pricing so that they can answer all of the prospective tenants' questions. It also schedules on-site visits and answers questions that come from your website.
Propertyware Property Management Software Reviews
Propertyware user reviews emphasize that users liked that the software makes it easy for tenants and landlords to communicate through the platform as well as the variety of features offered. Users that expressed frustrations with the company shared that it was sometimes difficult to reach customer service.
How We Evaluated Property Management Software
When searching for the best property management software for your business, you should consider pricing, features, the number of units the software can manage, and what other users think of the software. All of our top providers offer easy-to-use software that includes features like tenant screening, rent collection, document signing, and maintenance requests.
We evaluated the best property management software providers based on:
Pricing: Structure and a la carte options
Features: What is offered at each tier
Property types: What they specialize in, such as single-family homes or apartment complexes
Number of units: How many units they can manage
Customer reviews: Ratings and what they do well and don't do well
Bottom Line
We considered dozens of property management software providers and chose our top seven based on their pricing structure, features, and property management software reviews. The best property management software for your business will be the one that best suits your business needs.
If you need property management software, Avail offers a free 30-day trial. It is ideal for both landlords and property management companies that manage one or 100 or more units. It can help you manage your properties, screen tenants, sign lease documents, and so much more. Its basic plans start at $0 per month with $6 per additional unit.