At some point in your career as a landlord, you are probably going to have to evict a tenant. If you evict a tenant the right way, it can save you months of frustration and thousands in lost rent or legal fees. Our 2017 guide below lays out 5 steps to evict a tenant legally and efficiently.
If you want to reduce the chance of having to evict tenants in the future, you can use a landlord software like Rentalutions. Rentalutions screens your potential tenant's rental history for missed payments or prior evictions, helping protect you from bad tenants. And it has tools to keep current tenants happy, with online payment options, scheduled maintenance requests, and more.
Before we dive into the steps of how to evict a tenant though, there is one rule above all others that you need to understand:
The Golden Rule: DIY Evictions are NEVER a Viable Option
DIY or "self help" evictions are illegal in all 50 states. In order to evict your tenant you will need to follow the laws in your state. Getting angry, sending a flurry of threatening texts, or illegally changing locks or removing their belongings is only going to make the situation harder for you. Worse, you could end up in legal trouble yourself. Illinois attorney Ted Bond explains:
"Whatever you do and whatever frustrations you're facing, do not harass or try to intimidate a problematic tenant. For example, avoid visits to the property without giving at least 24-hour notice and refrain from excessive phone calls, e-mails or texts to your tenant. They could take legal action against you for retaliation or wrongful eviction, which could result in much more of a financial burden for a landlord than unpaid rent or property damage."
Instead of going rogue and taking matters into your own hands, you need to follow the letter of the law to avoid more legal trouble, headaches and expenses. Or, you may want to consider working out a deal with your tenant to avoid the eviction process altogether.
An Alternative to the Eviction Process: Cash for Keys
If you live in a tenant friendly state, eviction can be an expensive and long process that may end up costing you several thousand dollars. On top of that, tenants who are evicted rarely leave the unit in good condition so you may be stuck with expensive cleaning bills or a wasted weekend cleaning.
If you want to avoid the process altogether, you might want to consider alternatives to traditional eviction. One great way to do this is called "cash for keys". Instead of going through the process of eviction, you simply offer the tenant a cash payment in exchange for moving out of your unit. Here's how.
Explain to the tenant that the eviction process can be costly for them, and may leave them with dings on their credit when you sue in small claims court for past rent or even wage garnishment. (after attempting to recoup the lost rent in housing court). Explain that the alternative would be a cash payment in exchange for the keys.
If they agree, make sure to draw up a document terminating the lease and make sure they sign and date it. Also make sure that they hold up their end of the bargain. Inspect the unit before handing over cash and having them sign the document.
You can offer your tenant a cash for keys agreement before you start the eviction process, or at any point along the way. That said, most lawyers and property managers recommend sending an eviction notice first. This shows the tenant you're serious and may make them more likely to accept your offer.
To learn more about cash for keys, check out our in-depth guide.
If cash for keys isn't an option for you, here are the 5 steps you need to follow for a smooth, headache-free eviction.
Step 1: Figure Out How Hard it Will be to Evict Your Tenant
Since landlord tenant laws vary widely from state to state and even from city to city, figuring out if you're facing a long, expensive battle in the courts or an easy eviction isn't easy. However, there are 8 questions that will give you a good idea of how difficult the process will be:
1. Is Your State Tenant Friendly or Landlord Friendly?
This is a big one. Some states and counties like New York City, are almost comically tenant friendly. Tenants in New York City, especially those who live in rent stabilized units, can and do often get away with not paying rent for 6 months or more before an actual eviction takes place.
If you're lucky enough to own a rental property in Texas, Indiana, Colorado, Georgia, Kentucky, Mississippi, Arizona, or Florida on the other hand, you will have a much easier time evicting your tenant.
To learn more about the landlord tenant laws in your state, check out Landlordology's great state-by-state rental law guide here.
2. How Well Do You Know Your Tenant?
Let's face it, some tenants may be willing to just leave to avoid the headaches of dealing with an eviction while others are willing to fight until the bitter end. In Manhattan, I've known tenants that have spent tens of thousands of dollars fighting their landlords in court over extremely petty disputes like plumbing issues or construction noise.
How well do you know your tenant? Someone with great credit and a stable well paying job may be less likely to put up a fight. A law student might fight you just for practice. The most important step in any negotiation is to know your opponent.
3. Is Your Tenant on a Month-to-Month Rental Agreement or Are They in the Middle of a Lease?
If your tenant is on a month-to-month agreement, then you're in luck. In most states, this means that you can evict your tenant quickly and easily as long as you give them 30 days notice to vacate. If you made this clear in your lease agreement, or already pointed out the relevant landlord tenant law to your tenants, then you should be able to get them out with a simple eviction notice. In some states you don't even really need a reason to evict them.
If they're in the middle of a one year lease then things get a bit more complicated. There is a possibility that you will be able to get them to leave with a simple notice, but chances are you may have to go through housing court.
In tenant friendly states like New York, this can often mean a lengthy and expensive multi-month ordeal. In landlord friendly states like Colorado, you can evict tenants in as little as 72 hours. In every case though, evicting tenants on a month-to-month rental agreement is much easier than evicting tenants who are in the middle of a lease. We'll cover this in more detail later in the article.
4. Is Your Tenants' Objectionable Behavior Violating the Terms of Their Lease?
Since Your lease is a contract between you or your LLC and your tenant, you can and should terminate the lease if they are in violation of it. For example, almost every landlord and property manager I've worked with in New York City has a clause in their lease rider that forbids tenants from going on the roof of their building. These riders state in plain english that the landlord may terminate the lease if they do so.
Other common clauses in lease riders include not being allowed to install washer/dryers, have large pets, or sublease the apartment.
Is your tenant violating the terms of their lease? If so, you should have grounds to terminate the lease and evict them.
5. Are You Upholding Your Obligations Under the Lease or State Law?
In many states, but especially in tenant friendly states like New York or New Jersey, tenants are allowed to withhold rent if you are not upholding your responsibilities as a landlord. For example, every lease in New York state has what is known as a warranty of habitability. The warranty of habitability states that a landlord must keep the rental unit free from infestations, and have adequate heat, hot water or otherwise maintain the unit in a "habitable" condition. If your tenant stops paying rent and you are not keeping the unit in a habitable condition, then your chances of evicting a tenant on a lease are very remote.
6. Is Your Tenants' Objectionable Behavior Violating State or Local Law?
While much less common, tenants who violate the law, even if that law is not spelled out on your lease agreement, can often have their leases terminated and get evicted. For example, in New York City, subleasing a unit on Airbnb carries hefty fines for property owners. As a result, many landlords include clauses in their lease riders that explicitly state temporary subleasing is not only a violation of the law, but an evictable offense.
Is your tenant violating the law in your rental property? Are they selling or taking illegal drugs or using the space for a use that the zoning doesn't allow, or creates a dangerous environment for your other tenants?
7. Do They Regularly Pay Their Rent Late?
If your tenants regularly pay their rent late, but still pay it every month, then terminating the lease and evicting them might be an uphill battle depending on what state you live in.
8. Have They Stopped Paying Rent Entirely?
In the vast majority of states if your tenants have stopped paying rent entirely you will be able to terminate their lease and evict them. That said, some states like New York and New Jersey make the process very difficult and often give the tenant multiple chances to pay the back rent they owe before allowing eviction proceedings to start.
Figuring Out Your Odds…
After answering the questions above you should have a pretty good sense of the battle you're facing.
If your tenant is month to month, hasn't paid rent in several months, AND you live in a landlord friendly state, your chances of evicting your problem tenant in a few weeks are excellent. If your tenant seems open to negotiating, you may be able to evict them with a simple eviction notice or cash for keys deal. If you do end up in court, your chances of winning are excellent.
If you answered no to most of the questions above and your rental is in a tenant friendly state, then this may only be the beginning of a long, stressful, and expensive ordeal.
Expert Tip: Document Everything
If you want to increase your chances of evicting your tenant quickly and easily, make sure you document everything. This will be extremely useful in court. While this advice applies to landlords in every state, here's Huntsville Alabama attorney Mac Martinson on the importance of documenting everything in Alabama:
"In Alabama, the Landlord must prove that the Tenant breached the lease in order to file an eviction. In order to prove lease violations in court, it's a good idea for landlords to document any issues with the Tenant in writing, by sending emails, notices, or letters to the Tenant. When a Landlord starts an eviction, the Landlord should document the condition of the real property. If there is damage to the property, then photographs and videos are a good way to show the present condition of the premises. Also, the Landlord should maintain any of the Tenant's correspondence, emails, texts, or notes for use in the eviction process, if they are helpful."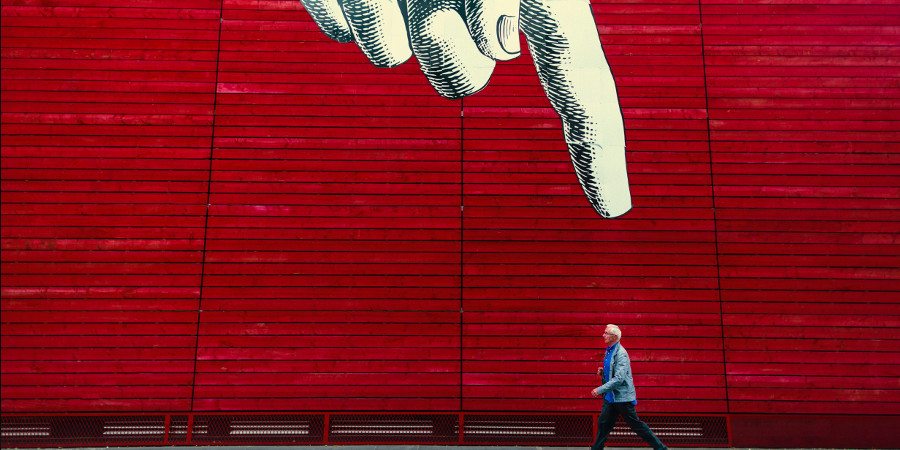 Step 2: Send Them An Eviction Notice
Once you've figured out your chances and decide to evict your tenant, the next step is to send your tenant an eviction notice.
What is an Eviction Notice?
An eviction notice is a written request from a landlord to their tenant to get them to vacate their rental property. Contrary to popular belief, an eviction notice does not automatically mean a tenant will be evicted, nor is it always a legal document from a court or sheriff.
All eviction notices give the tenant a set amount of time to either pay rent owed, stop behavior that violates the lease or the law, or face a formal eviction lawsuit in court. Once the time period on the eviction notice expires (from 3-30 days depending on the state and the type of eviction notice) you will then be able to bring a formal eviction lawsuit in court. As we discussed above, only a court order can actually evict a tenant who does not agree to move out.
The 3 Types of Eviction Notices
Generally speaking there are three types of eviction notices that a landlord can send to tenants. The first two give the tenant options to remedy the situation and stay in the rental unit and threaten to escalate the eviction process if they don't. The third, called a notice to quit, does not give them any option to stay in the unit.1.
1. Notice to Pay Rent or Quit
Often the first step in the eviction process, a notice to pay rent or quit is an eviction notice that you send to a tenant who has not paid rent, usually for more than a month or two. This notice gives the tenant the option to pay the rent owed in order to avoid further eviction proceedings. If your tenant agrees to pay their back rent, then you may be able to skip the eviction process entirely.
If your tenant is not paying rent, a notice to pay rent or quit might be enough to get them to start paying rent again.
Download our free notice to pay rent or quit eviction notice here.
Instructions: Download the free Microsoft Word document and open and edit in Microsoft Word. If you don't have Microsoft Word, you can upload the .doc file to your Google Drive, then open and edit the document in Google Docs.
2. The Notice to Cure or Quit
Also known as a notice to comply or vacate, or a notice to perform covenant or quit, a notice to cure or quit is often given to tenants who have violated their lease terms in some way. It gives tenants the options of "curing" (stopping) the objectionable behavior that is in violation of their lease terms or risk further eviction proceedings.
This can be used if your tenant is continually having disruptive parties, damaging your property, or conducting illegal activity on the premises.
Download a free notice to cure or quit template here.
3. Notice to Quit
A notice to quit is an eviction notice that does not give the tenant any options to remedy the situation. It gives them a set amount of time to move out of the rental unit or the landlord will begin eviction proceedings. While the time between sending a notice to quit and starting eviction proceedings differs by state, from 7-30 days, you always need to wait a set period of time after sending the notice to quit to begin eviction proceedings.
Download a Notice to Quit (aka notice to vacate) template on Rocket Lawyer. If you join the site, you also get free legal document creation, document review by an attorney, free unlimited legal advice, and a free 30 minute consultation with an attorney.
Expert Tip: Don't Hesitate to Send Out Your Eviction Notice Right Away, Waiting Will Only Delay the Process
"The problem for most beginner DIY landlords is waiting too long before serving a 3-day notice (an eviction notice used in some states for non payment of rent that allows a tenant a 3 days grace period to pay rent before the landlord is allowed to file an eviction with the courts ), which then delays the ability to initiate an eviction. It's best to serve this notice as soon as rent is overdue beyond any grace period in the lease. Often, getting this notice motivates the tenant to pay the overdue rent and the issue is resolved before it had to go any further,"

— Flavia Berys, Attorney, Founder of landlordprep.com
How to Send or Serve Tenants an Eviction Notice
Since a tenant can very easily argue in court that you never gave them adequate notice to begin eviction proceedings, you're going to want to be able to document sending it so you can prove it in court. The best way to do this is to send them the notice via certified mail, and for good measure, also attach the eviction notice to their door and take a photograph of it.
It's important to note that different states have different rules for serving eviction notices to tenants. Check your local laws or consult with an attorney before serving your tenant.
Expert Tip: Consult an Attorney, Even if You Don't Think You Need One for Court
"In tenant friendly states, it is essential to involve someone that has been through the process before. One minor slip up such as using the word 'or' instead of 'and' in a written notice can lead to the entire eviction being thrown out and the landlord needing to start over from scratch. For those in landlord friendly states, you have a little more wiggle room, but it would still be recommended to consult with an attorney prior to filing, even if the attorney doesn't represent you in court. Understanding what the court is going to ask of you the day of the hearing is crucial. If you can go in there with a game plan on how to answer the questions you're asked and present the evidence you have, your chances of success improve greatly."

— Trent Zachmann, Chief Operating Officer at Renters Warehouse
Step 3: Begin Eviction Proceedings in Court
Since it's illegal in all states for landlords to take matters into their own hands and change the locks, shut off utilities, or physically remove a non-paying tenant's property, your only recourse to evict them is through the courts.
In order to get the ball rolling, contact your local courthouse to file your eviction lawsuit, known as an "unlawful detainer". In New York City, we have a designated housing court, but this may vary depending on where your rental property is located. In order to find out where you need to go and what paperwork you need, check your state's landlord tenant law website, or call your county clerk's office.
Be prepared to gather together everything you may need to provide the court to prove your case. That will be a copy of the eviction notice, copies of texts and emails, the tenant's lease, and anything else that might help prove your case. You may not need everything to file the lawsuit, but you may need it for court date.
Step 4. Your Court Date
Once you file your lawsuit with the court and serve the tenant, you will then be given a court date for your case to be heard. Make sure you bring all your documentation with you, printed our and organized.
Documentation
Here's a quick list of the type of documentation you should bring with you:
Printouts of an email correspondence with the tenant
Printouts of text message correspondence
The tenant's original lease
Photographs of damages to the unit, if any
Recordings of your phone conversations with the tenant (if you live in a one party consent state)
Bank statements highlighting tenant's rent payments (to help prove late payments or non payment)
Copy of deed to the rental property
Police reports detailing any illegal activities on the property
You may never need these documents, but when it comes to legal matters it's always better to be prepared.
Witnesses
You should also think about bringing witnesses with you who can corroborate behavior that violates the lease or the law. Potential witnesses might include:
Another tenant in the building who can corroborate illegal or nuisance behavior
A superintendent or property manager that can corroborate attempts to speak with the tenant
A contractor or repair person who can corroborate damages to the unit and their repair costs
Learning How the Court Operates
If you don't have access to an attorney, you might want to sit in on a few evictions proceedings in the court in order to see how the process works.
Winning or Losing
The judge will either find in the tenant's favor, or in your favor. If they find in the tenant's favor and they owe past rent, the judge will issue an order that gives the tenant time to pay the past rent, or face starting the eviction process over again. If they find in your favor, the judge will order the tenant to vacate your rental unit in a certain amount of time, generally a week or two.
Step 5. The Eviction
If the judge finds in your favor, they will schedule a day and time for the local sheriff to help you evict the tenant. If the tenant cooperates, they will move their belongings out themselves. If not, you will need to hire movers to physically remove their belongings from the rental unit. The sheriff will not help move their belongings, but will make sure the tenant leaves and you can change the locks and reclaim your property.
Expert Tip: Do You Need to Hire an Attorney to Evict a Tenant in Court?
While there are many variables that will determine whether or not you should hire an attorney to evict a tenant, in you live in a tenant friendly state with a busy housing court system like New York, it's probably a good idea. Here's New York City Attorney Roman Tabatchouk on why hiring a lawyer in tenant friendly states can actually end up saving you money:
"After the eviction notice, the process is not ideal for landlords. If the tenant does not leave after the eviction notice you can file a case; that puts you 2-3 months out due to the backlog in the court system. From there you get a court date and depending on how aggressive the case is, you could be spending 6 months plus doing this. The easiest thing for landlords to do is hire an attorney."
*Note, every court system is different when it comes to a backlog. The state of New York for instance is guaranteed to have a backlog due to the amount of cases constantly coming in and out of their courts.
How to Protect Yourself from Bad Tenants in The Future
Since this process can end up costing you a lot of time, money, and stress, you should take precautions to mitigate the risks of bad tenants in the future. While you can never guarantee you won't have to evict a tenant, these two expert tips will help you reduce the risk.
Expert Tip: Be Consistent
"The lease should say the rent is due on the 1st and late on the 5th, and that you have a "carved in granite" policy of going to court on the 5th to evict. On the 4th, if the rent is not paid, provide the tenant with a reminder that at 3 pm the next day you are going to file in court, and if you do not have the rent by noon on the 5th day go to court. This is about discipline and setting priorities for the tenant."

— James S. Tupitza, West Chester Pennsylvania Real Estate Attorney
Expert Tip: Screen Your Tenants Thoroughly
"Here in Chicago, it's impossible to evict a tenant in the winter months, so if you start the eviction process in August and get a judgment by October, the tenant won't actually have to leave until April. This means the eviction process can sometimes take up to 9 months. During that time, owners aren't collecting rent but are still responsible for paying their mortgage on time. This is one of the reasons why it's so important to avoid problem tenants by thoroughly screening all prospects before renting."

— Ryan Coon, Co-founder and CEO of Rentalutions
To learn more about screening tenants, check out our buyer's guide on the best tenant screening services here.
The Bottom Line
The chances of having to evict a tenant at some point in your career are high. The key, is make sure you follow the right steps and don't put yourself in a legal bind. To avoid similar situations in the future, be sure to check out your tenants thoroughly with a tenant screening service like Rentalutions.