Soliciting property owners whose listings have expired is an effective way to gain new clients. It's likely they'll be discouraged, so it's important to know why their property hasn't sold to tailor your approach. Prepared scripts help you keep the conversation on track while getting a better understanding of the client and their needs.
We will show you how to convert expired listings to active listings, using an expired listing script. We'll give you five scripts that work, show you how to find expired listings quickly, provide essential elements you can use to create your own script, and offer tips on how to use scripts to get in the door.
Expired Listing Scripts
Here are the top five expired listing scripts that work to convert your expired listing leads into appointments. They're based on five different strategies: a casual approach, the empathetic expert, the hard sell, the neighborhood expert, and the outstanding agent.
Expired Listing Script 1: The Casual Approach
Hi there, is this the homeowner? I'm _____ calling with _____.
As I was looking over what's happening in our neighborhood, I noticed that your home is no longer for sale. I was really surprised that it went for _____ days without selling. Any thoughts on why?
(Hear them out — they'll often talk about what they see the problems are, the other agent's shortcomings, etc.)
I sold a home recently in the neighborhood at _____, so I thought you might still be interested in selling your home. How about I swing by tomorrow at _____ to take a look and give you a second opinion?
(If yes, book it! If no…)
Ok, I can just come by to drop off some things for you to look over. I've been selling in the neighborhood and I'd like to show you what I've been able to do for others. Around _____ tomorrow?
Expired Listing Script 2: The Empathetic Expert
Good morning, is this the homeowner? I'm _____ calling with _____.
I try to take a look at the homes for sale in the area every day, and I noticed yours was no longer listed. It's a great home, I was wondering what happened?
(Listen to what they have to say)
Where were you planning to move after you sold the house?
(Engage them in conversation a bit around this)
So, do you have a deadline for when you'd want to sell the house to get there?
(If they say they don't have a deadline or don't need to move)
I think I can get you where you want to be. What kind of time and attention did your last agent offer you? How many offers? Do you know what kind of marketing they did?
(They likely don't have good stats)
I know you're probably pretty frustrated, and likely think that all agents are the same, but I'd love to show you my approach. I work hard and I recently sold a home at _____.
How about this Saturday at _____? I won't take much of your time, and you'll likely find it worth it to at least get another take.
Expired Listing Script 3: The Harder Sell
Hi, is this the homeowner? I'm _____ calling with _____.
I was just calling because I noticed that your house just recently was taken off the market. It's such a lovely home, what happened?
(Listen to what they have to say)
I'm so sorry….it seems like you had a really bad experience. Well, I really like your home, and was wondering if you were considering relisting it?
(If not, why….if so, okay!)
How did you find your last agent?
(Usually a friend or referral)
Well, I might not be someone you've met previously, but I thought you might be interviewing agents more formally this time and I'd love to show you what I've been doing in the neighborhood and how I can help get you where you want to be.
Where are you heading when you sell the home?
(Listen and give some encouragement)
How about I come by this Saturday for 15 minutes tops and show you how I sell homes. It's likely a far different approach than one you've seen before.
Expired Listing Script 4: The Neighborhood Expert
Hi, is this the homeowner? I'm _____ with _____.
You know, I work in the neighborhood, and I noticed that your home was no longer for sale. Are you planning to put it back on the market?
(Listen – they will sometimes say 'maybe later,' or 'not for a while')
I can understand why you might feel pretty discouraged — it's a great house. Any idea why it didn't sell? Any offers?
(Listen to what they have to say)
I was just pretty surprised to see it on the market for ___days, I assumed it would be gone in a few weeks. What made you all decide to sell? Where are you moving to?
I know you've likely had a few people calling you, but as I said, I've worked in the neighborhood for # years, I know this neighborhood, I've sold homes in this neighborhood, and I'd love a chance to sell your home or at least take a tour and see what might be holding it back.
Would you mind if I came by this Saturday at _____? I'm happy to give you some feedback.
Expired Listing Script 5: The Outstanding Agent
Hi, is this the homeowner? I'm _____ calling with _____ about your home.
I noticed it is no longer for sale. I'm sorry to see it didn't sell, it's a great house — I really like the (name some features) and I thought for sure it would be a fantastic fit for a buyer out there.
(Listen for things like 'yeah, it didn't sell' or 'it's not the right time' or 'it's a slow market')
Do you know why the home didn't sell? Hmm…well, do you know what your agent did to help get the home sold?
(Maybe an open house, etc.)
Well, there's a reason I sell homes in this area, and I have a lot of ways that I market homes that might really give your home an advantage if you're looking to interview agents in the future. I have a proven track record of closing deals quickly — in fact, over 80% of my listings sell within the first 30 days, often for more than the asking price.
(Plant the seed but keep moving in the script)
When did you want to move by? Where are you heading? Wow, well, I think I could certainly help get you there by (date).
I just sold the house at ________, do you think I could swing by and take a look at your house this Saturday at ____?
(If yes, book it, if not…)
I'll give you my honest opinion, and tell you a little about what I do that's different. I know you probably feel pretty discouraged right now, but not all agents are the same.
How about I swing by on Saturday, we'll chat for 10 minutes, and I'll give you some thoughts.
How to Find Expired Listings Quickly
If you want to give yourself an edge in playing the numbers game of expired listings for real estate lead generation, think about subscribing to services that can give you the listings as well as contact information every day. Gone are the days of checking the MLS every day to pull up expired listings and trying to find every seller's contact information.
There are a number of services that will keep you on top of expired listings, ranging from expensive to the more cost-effective. While Vulcan7 is likely the Cadillac of listing services at $299 per month, we appreciate the value of the more reasonably priced service, REDX, because it offers the basic structure of what you need to get up and running quickly.
For as low as $59.99 per month, REDX will scour the MLS, find the most up-to-date contact information, and send quality leads directly to your inbox. Using a service like REDX for expired listings is highly recommended as it'll get you on the phone quickly and help you focus on what matters most — prospecting, not looking up information. Click here to get started.
How to Create Your Own Expired Listing Script
While we offer five expired listing scripts that work, we realize that sometimes you want to craft your own script in a voice that reflects you and your unique personality. Here are the seven things to be sure to include when you create an expired listing script, and a chart showing how you and the homeowner share many of the same goals.
7 Things to Include in Your Expired Listing Script
Introduction – be sure your name and agency is clear
Acknowledgment of home off the market
Periods of listening – allowing the homeowner to feel heard and explore their perspective
Set yourself up as an area expert and problem solver
Make them curious why you are different
Refocus them to the future
Get the appointment
Focus on Your Shared Goals
Both the homeowner and the real estate agent share similar goals — they both want to sell the home, they both want to focus on the future, they both want to be listened to and heard, and they both want to solve the problem of selling the home.
Tips on Using Expired Listing Scripts To Get Appointments
Cold calling is something many agents do every single day in their prospecting routine. The key to successfully using expired listing scripts is to understand what makes these calls unique, and being able to keep your focus on a few factors that make the difference in whether your lead will end up converting or not.
When making cold calls, use a phone system that not only makes you look professional, but also makes the process convenient for you. That's why many real estate agents opt for an internet (VoIP) phone service, like RingCentral. RingCentral provides a business phone number that forwards calls directly to your mobile phone and lets you make unlimited calls from anywhere that has internet connection — all for up to 70% cheaper than traditional phone services. Click here for a free trial.
Your Goal Is an Appointment
When calling an expired listing, it's important to remember that your goal is not to convert the lead during the call but to get an appointment. This shift in perspective allows you the advantageous position of focusing less on being a salesperson and positioning yourself as a problem solver.
You know two things with an expired listing:
There is a reason the house did not sell
The homeowners want to sell badly
Despite the naysaying you may hear over the phone about selling their home, these are people who are selling their home because they have another place they wish to be. A tactic that often engages homeowners is asking, "So when you do sell this house, where do you want to move to?" It usually opens up a less stressful discussion, while also reminding sellers that they won't get there without selling the home where they are. As Evan Roberts, a real estate agent with Baltimore We Buy Houses, likes to say to expired listing homeowners, "100% of houses not listed won't sell."
Evan Roberts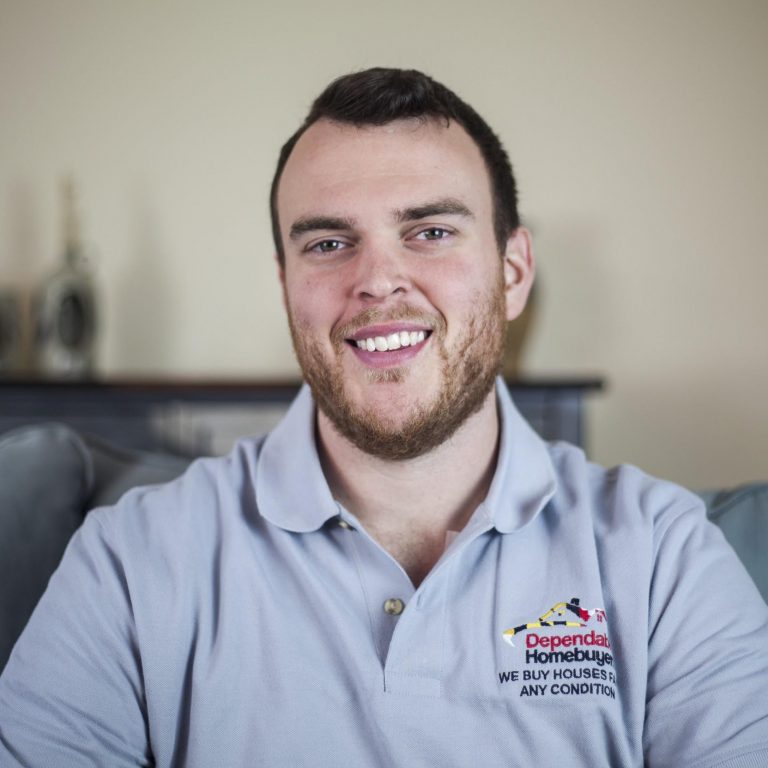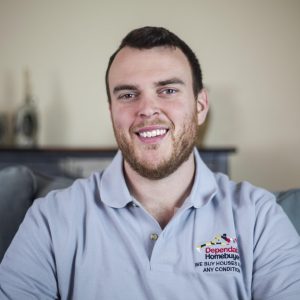 Be sure to engage them on the positive features you see from the onset, join with them in their frustration, and position yourself as someone who can offer them hope. Calling an expired listing home seller is a task of joining them in their problem, and getting an appointment with their (sometimes reserved) confidence that you may be the solution. If you're not sure where to begin with your cold calling, we offer 25 Top Cold Calling Tips from the Pros.
Understand Who You Are Calling
Home sellers who have an expired listing are often frustrated and upset, with a fairly negative perspective on real estate agents at the moment. They have likely heard all the promises before, and by someone they trusted, so you have to offer them something different.
Calling a homeowner who does not know you has both advantages and barriers. Over 64% of sellers who used an agent used someone who was referred to them by friends or family, so the disappointment in their listing experience is not only business, but often personal. They will assume that their agent did all that was possible, but yet be frustrated that the job didn't get done and will often put this into words such as "well maybe it's just not our market," or "the timing isn't right." It's an opportunity to showcase why you're different, particularly if you were actively selling homes during the time that theirs did not and in the same neighborhood.
Linda Bettencourt, Sotheby's International Realty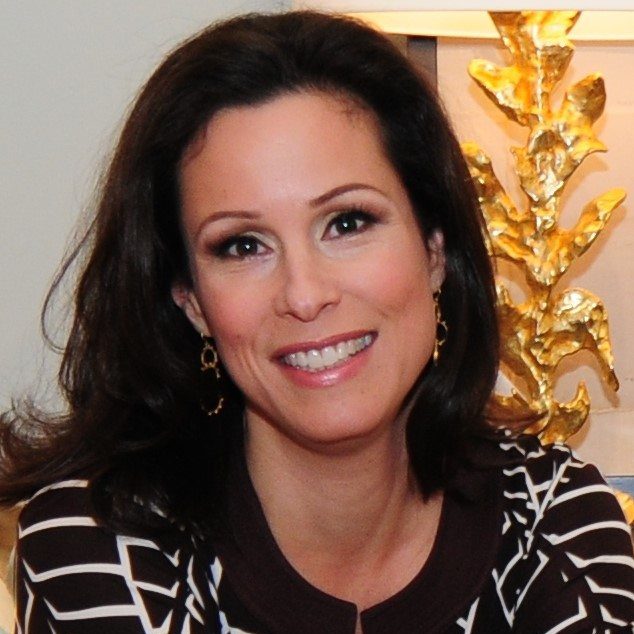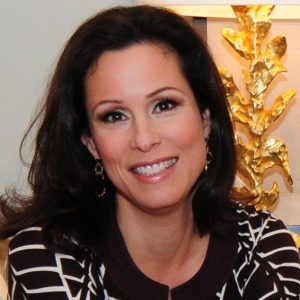 Linda Bettencourt of Sotheby's International Realty understands the unique struggles of expired listing home sellers stating, "Their phones – all of them – have rung off the hook since it expired, so I always take a deep breath and engage the rule of the Three-Ps: Positive, Possible and Polite. And if they say no, I call them again in a few days. Three-Ps again. It works."
Make it Natural
Nobody likes robocalls, so you don't want to sound like one. When using an expired listing script, you want your phone call to sound natural. The best way to sound natural when making cold calls is to be yourself within the script, which comes with a lot of practice.
Rather than practicing on your expired listings, practice at home. Have the script memorized, repeat it over and over again, say it to a mirror, say it to your spouse if you have to. Make adjustments in the scripts so that they convey your own voice and word choice. As silly as it sounds to rehearse your expired listing script so much, the end result is something that ends up sounding easy and relaxed.
Follow Up
Converting expired listings is a numbers game. If you want to be successful in prospecting these leads, you don't stop contacting expired listing leads until they list with someone. Keep yourself at the top of their mind, and be persistent.
There are a number of ways to follow-up if you were not able to get an appointment from your expired listing script, or the homeowner is simply resolved to keeping their home off the market.
Handwritten Letters and Note Cards
A brief handwritten letter or note card stands out in the mail because it is so rare to receive. Even though you may say basically the same thing in all of your expired listing follow up note cards, it will seem novel, unique and personal. Include a flyer with client testimonials, recent sales, and be sure to follow up on elements of your conversation. If you need professional looking flyers to include with your letter, using a service like ProspectsPlus can help.
Drop Off a Package
An easy technique is to have a pre-prepared package of your items to drop off at their home for review. Write a quick note that it was great to speak with them and wanted to offer them more information, and include compelling information like your recent home sales in the area. Make your package stand out, and the more creative the better.
The methods that tend to convert best immediately after an expired listing phone call are personal, but you should be continuing to prospect these leads until they list with a selling agent. Be sure to have a CRM like Pipedrive that allows you to set reminders, be persistent, and be sure to stay first in their mind should they decide to take an appointment for a new listing agent.
The Bottom Line
Using expired listing scripts effectively requires that you think of the home seller not as a number, but as an individual who you share many common goals with. While both of you want to sell the home, it's important to recognize that the home seller might require some follow up to get to the place where they're ready to make the leap again.
Using subscription services to find expired listings like Redx, Landvoice and Vulcan7 give you an edge in getting listings but the task of converting those into future clients will ultimately rest on how you connect with the homeseller. For more information on how to get seller leads overall, we offer 14 tips from the pros.