Fiserv is a global provider of financial and merchant services technology for businesses. It merged with First Data in July 2019 to combine Fiserv's payment solutions with First Data's international reach. It owns the Clover POS system and works with over 3,000 resellers, offering in-person and online payment processing services, omnichannel features, and risk management solutions.
In our review of the best merchant service providers, Fiserv received an overall score of 2.97 out of 5. While popular, its work with resellers and the size of the main company make it less than optimal for SMBs. Larger businesses and business-to-business (B2B) enterprises that need secure international payment processing can negotiate an attractive rate with Fiserv and find a viable option. Businesses would also appreciate Fiserv's same-day deposit speed.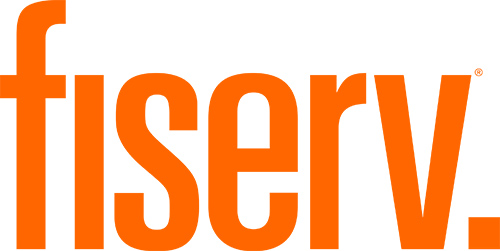 Pros
Integrated POS solution (Clover POS)
Fast access to funds
260 currencies accepted
Cons
Unpredictable fees and long-term contracts
Complaints of excessive service fees
Reports of poor customer support
When to Use Fiserv
Large businesses looking for omnichannel tools
Businesses with high-volume sales
Well-established businesses that won't mind long-term contracts
Veteran-owned businesses
When to Use an Alternative
If you need a free merchant account
Most SMBs can find better-suited merchant services provider; Square is our top pick for small businesses
Businesses with small occasional sales; consider PayPal
Fiserv offers almost every merchant processing and banking solution you need to run your business. However, it is one of the few providers that we do not recommend as it is highly unattractive for new, startup, small, and midsize businesses. Its fees and pricing schedules are widely unpredictable as it relies primarily on third-party resellers. Aside from the hefty fees, Fiserv requires a long-term contract and charges early-termination fees, making it an unlikely choice for businesses with occasional or seasonal sales.
There are also hundreds of complaints around platform issues and sudden increases in a number of its fees. Recently, Fiserv has also been in legal crosshairs for security issues.
Below are just a few of Fiserv's legal troubles in recent years:
Overall, most of Fiserv's issues stem from unregulated third-party resellers, making fees unpredictable, so new and small business owners will struggle to find fair, competitive rates. Larger companies and established businesses that know what to look for in contracts would work better with companies like Fiserv.
Fiserv Deciding Factors
Supported Business Types

Works with resellers

Retail, B2Bs, ecommerce, subscription

Standout Features

Clover POS system and hardware
Accepts almost any payment type
International payment processing in 240 currencies
Comprehensive B2B payment processing

Monthly Software Fees

Varies

Setup and Installation Fees

Varies

Contract Length

Three years, with one-year automatic renewal

Payment Processing Options

Card-present, card-not-present, online, ACH, invoice, and recurring payments

Payment Processing Fees

From 2.3% + 10 cents to 3.5% + 10 cents (For Clover POS)

Fiserv quotes a custom set of fees for each business

Deposit Speed

Same-day

Customer Support

Online support center
Clover guides
Live phone support
Fiserv Alternatives
 

 

 

Best for

Businesses processing $10,000+ monthly

High-volume sales ($20,000+ monthly)

Small businesses, especially those with low sales

Transparent pricing; small businesses processing over $10,000 monthly

Monthly fee

$79

$99–$199

$0

$25

Card-present transaction fee

Interchange + 8 cents

Interchange + 8 cents

2.6% + 10 cents

Interchange + 0.15% + 8 cents

Keyed transaction fee

Interchange + 18 cents

Interchange + 18 cents

3.5% + 15 cents

Interchange + 0.15% + 8 cents

Ecommerce transaction fee

Interchange + 18 cents

Interchange + 18 cents

2.9% + 30 cents

Interchange + 0.2% + 11 cents
Looking for the lowest rates?
Leading merchant service providers offer custom payment processing rates based on your business size, type, and average order value. To find the most affordable option for you and compare multiple processing rates, read our guide on the cheapest credit card processing companies.
Fiserv's weakness is in the non-transparency of its fees. Its Schedule of Charges shows "as per agreement" under transaction fees. There is no clear indication of how a rate is determined based on a business' transaction volume and industry. Fiserv works with resellers who negotiate and determine their clients' fees and custom rates. Businesses with high-volume transactions can negotiate lower rates and fees. The minimum contract length and cancellation fee exacerbate this disadvantage for small businesses.
Its hardware and POS system, Clover, is a bright spot when it comes to what Fiserv has to offer. But you do not need to sign up with Fiserv to take advantage of the Clover POS and hardware.
Fiserv does not list its payment processing fees or rates on its website. A rep will give you a customized quote based on your industry, products, average monthly sales volume, and other factors. The higher your sales volume, the more negotiating power you have. However, you should expect to find additional fees that may be associated with a Fiserv merchant account.
PCI non-compliance fee: $19.95 per month
Monthly minimum: $25 per month
Maintenance fee: $50 per month
Early termination fee: Prorated average monthly fees during the period expired multiplied by the number of months remaining in the term
Fiserv may not reveal all its pricing until you have given it a processing statement and are presented with a final contract. Be sure to review carefully before signing anything.
Acquiring a Fiserv merchant account through Clover will incur the following fees:
| | Starter | Standard | Advanced |
| --- | --- | --- | --- |
| Monthly fee | $0 | $14.95 | $44.95 |
| In-person transaction fee | 2.6% + 10 cents | 2.6% + 10 cents | 2.3% + 10 cents |
| Keyed-in transaction fee | 3.5% + 10 cents | 3.5% + 10 cents | 3.5% + 10 cents |
---
Fiserv works with thousands of resellers, and they often have their own terms of service, fees, and software. Many complaints about hidden fees and being locked into long-term contracts are from deals with resellers but are attributed to Fiserv. Nonetheless, Fiserv will uphold its contracts. If you are interested in working with Fiserv, consider contacting it directly and comparing its offer with that of a reseller.
---
Fiserv owns the Clover POS system, one of the leading mobile card processors. It also includes payment processing terminals if you don't need a complete system. Clover has its own program, or you can lease or purchase equipment from Fiserv when you sign up for payment processing.
Clover Go

Clover Flex

Clover Mini

Clover Station (solo/duo)

Accepts swipe, dip, and tap payments using the mobile app

Handheld POS that accepts payments and tracks sales

Compact POS terminal designed for restaurants or retail

Includes terminal, cash drawer, and receipt printer (plus customer-facing terminal for station duo)

$49

$499

$799

$1,349 (solo)

$1,799 (duo)

 
Clover stations cannot be reprogrammed. If you purchase a Clover device from Fiserv, it will only work with Fiserv payment processing. Fiserv also offers standalone credit card machines, most by Verifone. You can lease these with no up-front fees.
---
Signing up with Fiserv can be done via a sales agent. You may fill out a contact form on the Fiserv website, and one of the sales team members will get in touch with you. You may also sign up with Fiserv via one of its many resellers. Setup and installation fees, like the processing rates, will depend on the terms you and your agent/reseller agree on.
If you need a Clover POS program (Fiserv's point-of-sale software), simply go to the website and sign up. Contact sales and fill out a pre-application if you are looking for a merchant account. You may need to show your payment processing history—especially if you are interested in negotiating rates and fees. Once you sign, a representative will work with you to get you set up and trained. You can also get a Fiserv merchant account through one of its third-party resellers or sub-independent sales organizations (ISOs).
---
The wide variety of financial service products plus the sheer number of third-party resellers and ISOs mean that Fiserv merchant agreements will vary. Merchant agreements will depend on the type of service you need and your business profile but expect a long-term contract (three years with one-year auto renewal) and hefty early termination fees.
It's also important to note that most complaints against Fiserv are over unexpected expenses. The number of complaints may indicate that the contracts are not as easy to understand, so be sure to examine them carefully and get clarifications before signing. You need to fill out a pre-application before getting the final contract and may need to submit information about your processing history.
---
Fiserv supports almost any payment type, with potential additional fees for ecommerce transactions depending on your merchant agreement. It can process card transactions, mobile, ACH, e-check, and B2B payments.
First Data is one of Fiserv's two payment gateways (Payeezy is the other). It offers payment processing for major credit cards and local payment providers. Among the payment solutions it accepts are MasterCard®, Visa®, American Express®, JCB®, Discover®, China UnionPay®, and Interac® debit cards. Payeezy is best for those needing an ecommerce solution.
Fiserv offers a range of ecommerce solutions to help your business accept payments. You can add a "buy" button to your existing website, send an invoice, or use a virtual terminal to accept payments wherever you are.
---
Fiserv also provides international payment processing, working in over 50 global markets, and can process payments in 260 currencies.
---
SnapPay is Fiserv's solution for streamlining your B2B business' accounts receivable and accounts payable process to improve your cash flow. It provides tools to make it easier to invoice businesses, handle surcharges, and reconcile payments. You can integrate SnapPay to your payment gateway, accept card and ACH payments securely, send out digital invoices, and handle disputes online.
---
Real-world users said Fiserv software is easy to navigate and the program simple to implement. In our POS guides, Clover devices received high marks for ease of use. New customers say that the service representatives do a great job helping them set up the processor and teaching them how to use it. Another edge that Fiserv has is same-day payouts.
Fiserv's Carat program is a single-source commerce engine that lets you accept payments from over 30 integrations, from social apps to voice apps. One of Carat's most notable features is its omnichannel tools. It allows your customers to order and pay ahead and pick up their items, make hands-free purchases so that your customers can pay using Alexa, and complete purchases through self-checkout. It also seamlessly integrates with existing EBT programs.
---
Fiserv provides PCI compliance and tokenization to help keep payments and information secure. It also gives you a dedicated merchant account, offering an additional level of security compared to other payment providers (such as Square or PayPal) that aggregate customers' funds to a single merchant account.
On top of standard payment security services, Fiserv also offers additional card risk management features:
Card Risk Office Essentials: Evaluates transactions in real time, combines high performance and user-configured rules for setting acceptable risk and raising alerts for suspicious transactions.
Card Risk Office Advisor: Connects you with Fiserv's risk management experts to provide consultation and advisory services through conducting research and preparing periodic reports on your business's risk management performance.
---
Fiserv's FraudNetTM program uses machine learning to evaluate transactions for fraud and score transactions in real time to help prevent bad charges before they happen. It features real-time transaction monitoring using advanced algorithms and proprietary negative file history collected from Fiserv's partner network.
In cases of disputes, Fiserv also has a dispute management service. This application offers three types of dispute management solutions: Dispute Expert Toolkit (for self-managed dispute resolution), Dispute Expert (for working with a Fiserv dispute expert in handling disputes), and Dispute Expert Select (for end-to-end handling by a Fiserv's dispute expert). They include features such as a dashboard and user interface for responding to disputes, advanced reporting tools, and integration with your online payment platform.
---
Fiserv offers veterans and military who own businesses special opportunities through its Fiserv Salutes program. As a founder of the Coalition for Veteran Owned Business, it provides access to entrepreneurial education and training, small business resources and solutions, and commerce and supplier opportunities.
It has a partnership with the Institute for Veterans and Military Families at Syracuse University and sponsors the Entrepreneurs Bootcamp for Veterans with Disabilities. Finally, it provides its payment processing customers who are veterans or military with half off of a Clover device and the first three months of software fees waived.
---
Fiserv integrates with over 60 ecommerce providers, including shopping carts (such as 3dcart and Shopify), software (like Freshop, PayItSimple, and Network Solutions), and app developers (such as eGrove, Chargify, and Semba Mobile). Meanwhile, Clover integrates with third-party software like QuickBooks.
If you need specific integrations, Fiserv's Custom and Integration Service can create customized technology to integrate Fiserv with third-party or proprietary applications as needed.
---
Online support center
Clover guides
Live phone support
The online support center is not on the website menu and takes a few steps to find, but it does offer a straightforward how-to section that answers the most common questions. The Clover guides are PDF copies, and other topics are answered with text rather than illustrations or videos.
There are multiple phone numbers for different departments on the contact page, or you can use the contact form. It does not list customer support hours on the website, but other sources said that it's 24/7.
---
Fiserv did not receive any perfect score from our experts for pricing, ease of use, popularity, or integrations. Although it is a widely used merchant account services provider, it is not one we recommend for small businesses. The pricing is very unpredictable and highly dependent on what you can negotiate with your agent based on the size and nature of your business. Hence, those who use Fiserv for their payment processing should keep a close watch on any fee increases.
It offers a wide range of integrations and accepted payment types. Still, its ease of use and the exact solutions and assistance you can receive seem to vary depending on your merchant agreement.
Overall, Fiserv would be a better option for well-established high-volume businesses that need solutions and services tailored to their business needs. Other merchant account service providers are better suited for small businesses.
What Users Say in Fiserv Reviews
Fiserv/First Data has had some 550 complaints with the Better Business Bureau over the past three years—over 200 of which have been closed in the past 12 months. While small compared to its customer base of 6 million, it's still significant compared to other large payment processors. However, looking over the replies, I believe Fiserv tried to address the concerns. Complaints generally involve funds being held, fees being charged even after contracts are canceled, and unexpected fees.
Trustpilot: Fiserv UK has 4.7 out of 5 stars from over 2,500 reviews. Most of the reviews are for its hardware and POS system, Clover.
Capterra: Fiserv/First Data has 4.1 out of 5 stars from about 20 reviews. The specific features the reviewers liked are its ACH payment processing and debit/credit card processing.
G2: Fiserv has 4.2 out of 5 stars from around 15 reviews. Some reviewers noted how easy it is to navigate, but a few expressed dislike for the fees and charges.
We noticed the following trends when reading through Fiserv reviews:
Users Like

Users Don't Like

User-friendly
Excessive fees and charges
Variety of payment solutions
Slow transaction times
Easy navigation
Terminal replacements
Customer service
Hard-to-reach customer service
Methodology: How We Evaluated Fiserv
We test each merchant account service provider ourselves to ensure an extensive review of the products. We then compare pricing methods and identify providers that offer zero monthly fees, pay-as-you-go terms, and low transaction rates. Finally, we evaluate each according to a range of payment processing features, scalability, and ease of use.
The result is our list of the best overall merchant services. However, we adjust the criteria for specific use cases, such as for different business types and merchant categories. This is why every merchant services provider has multiple scores across our site, depending on the use case you are looking for.
Click through the tabs below for our overall merchant services evaluation criteria:
25%
Sales & Account Management Features
20% of Overall Score
We awarded points to merchant account providers that don't require contracts and offer month-to-month or pay-as-you-go billing. Additionally, we prioritized providers that don't charge hefty monthly fees, cancellation fees, or chargeback fees and only included providers that offer competitive and predictable flat-rate or interchange-plus pricing. We also awarded points to processors that offer volume discounts and extra points if those discounts are transparent or automated.
Fiserv received poor scores for its pricing and contract. Aside from the vague and unpredictable fees, it requires a long-term contract and charges a cancellation fee.
30% of Overall Score
The best merchant accounts can accept various payment types—including POS and card-present transactions, mobile payments, contactless payments, ecommerce transactions, and ACH and e-check payments—and offer free virtual terminal and invoicing solutions for phone orders, recurring billing, and card-on-file payments.
We gave perfect scores for Fiserv for its wide payment type options. It lost a few points because its two payment gateways may or may not charge additional fees depending on your business size.
25% of Overall Score
We prioritized merchant accounts with free 24/7 phone and email support. Small businesses also need fast deposits, so payment processors offering free same- or next-day funding earned bonus points. Finally, we considered whether each system has affordable and flexible hardware options and offers any business management tools, like dispute and chargeback management, reporting, or customer management.
Fiserv received a perfect score for its deposit speed. We could not give a better score for its customer service, free software, and other account management tools because those depend on how large or small your business is.
25% of Overall Score
We judged each system based on its overall pricing and advertising transparency, ease of use (including account stability), popularity, and reputation among business owners and sites like Better Business Bureau. Finally, we considered how well each system works with other popular small business software, like accounting, point-of-sale, and ecommerce solutions.
Fiserv earned poor scores for the lack of transparency in its pricing and mediocre scores for its popularity among bigger businesses and ease of use.
*Percentages of overall score
Fiserv Frequently Asked Questions (FAQs)
What is Fiserv?
Fiserv is a global fintech and payments company that provides merchant account services, payment solutions, and financial technology services. It owns the Clover POS system and works with over 3,000 resellers, offering in-person and online payment processing services, omnichannel features, and risk management solutions.
Is Fiserv a payment gateway?
Fiserv is a merchant account services provider offering two payment gateways for its clients. Although large-volume merchants widely use Fiserv, its unpredictable rates make other merchant services providers better suited for small businesses.
Is Fiserv the same as First Data?
First Data is the company acquired by Fiserv in 2019 and is now under the same name as Fiserv. The acquisition grew Fiserv as one of the world's leading payments and financial technology providers.
Bottom Line
Fiserv (formerly First Data) is one of the largest payment processors and is good for high-volume sales. It offers the Clover POS system with transparent pricing—which Fiserv itself does not have. And while users are overall satisfied with the ease of use, there are significant complaints about fees. If you are an established and growing business with high-volume sales, it's worth considering, but you may need to share your processing information. Contact Fiserv to learn more.