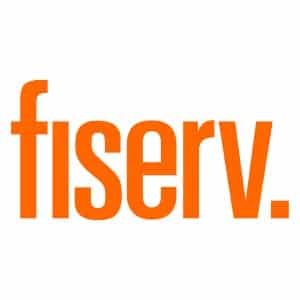 When to Use Fiserv
In my many years researching and reviewing merchant services, I've come across Fiserv (First Data) often but seldom recommend it. It's best for high-volume merchants and larger businesses, although many resellers cater to smaller businesses. It's widespread and integrates with many payment systems and software. Thus, I often mention it in reviews or other products and services.
As a merchant service, Fiserv is best for:
Large businesses: As a large business with a huge customer base, it provides better deals and attention to its larger customers.
Businesses with high-volume sales: SMBs with high volume sales, such as for luxury automobiles or expensive jewelry, may be able to negotiate better pricing.
Well-established businesses: Fiserv requires a long-term contract and has early termination fees, making it better suited for businesses that are stable in sales.
Veteran-owned businesses: Fiserv Salutes offers military veterans resources and free equipment.
When to Use an Alternative
Most small and medium businesses: Other merchant services are better suited for small businesses. If you are not processing millions in sales annually, Fiserv is likely not a good fit for your business. Square is our recommended solution for new and small businesses.
Businesses with infrequent or seasonal sales: Fiserv may have monthly fees and minimums that can eat your profits during slow months. Fiserv also requires long-term contracts, which are not ideal for occasional or seasonal sales. For occasional sales, I recommend either PayPal or Square.
Fiserv Overview
PROS

CONS

260 currencies accepted
Pricing not on the website
Can negotiate fees and terms
Works through resellers
Perks for veterans and military spouses
Additional fees may apply
The process of signing up is simple if you need a Clover POS program (Fiserv's point-of-sale software)—simply go to the website and sign up. If you are looking for a merchant account, you will need to contact sales, fill out a pre-application, and may need to show payment processing history, especially if you are interested in negotiating rates and fees. Once you sign, a representative will work with you to get set up and trained.
Fiserv Pricing
Fiserv does not list its payment processing fees or rates on its website. A rep will give you a customized quote based on your industry, products, average monthly sales volume, and other factors. The higher your sales volume, the more negotiating power you have. You may also face the following fees, some of which may be negotiable:
Application fees
Early termination fees
Monthly statement fees
Monthly minimum (generally $25 per month)
PCI compliance fees ($19.95 per month)
Fiserv may not reveal all its pricing until you have given them a processing statement and you are presented with a final contract. Be sure to review carefully before signing anything.
Clover POS, owned by Fiserv, has the following pricing plans:
| | Register Lite | Register |
| --- | --- | --- |
| Price | $9.95/month | $39.95/month |
| Add a device | $9.95/month per device | $9.95/month per device |
| In-person transactions | 2.7% + 10¢ | 2.3% + 10¢ |
| Keyed-in transactions | 3.5% + 10¢ | 3.5% + 10¢ |
Fiserv and Third-Party Resellers
Fiserv works with thousands of resellers, and these resellers often have their own terms of service, fees, and software. Many complaints about hidden fees and being locked into long-term contracts are from deals with resellers but are attributed to Fiserv. Nonetheless, Fiserv will uphold its contracts. If interested in working with Fiserv, you should consider contacting Fiserv directly and comparing its offer with that of the reseller.
Fiserv Alternatives and Fees Comparison
| | Payment Depot | Stax by Fattmerchant | Square | Dharma Merchant Services |
| --- | --- | --- | --- | --- |
| Best for | Businesses processing $10,000+ monthly | High-volume sales ($20,000+ monthly) | Small businesses, especially those with low sales | Transparent pricing, small businesses processing over $10,000 monthly |
| Monthly fee | $49–$179 | $99 or $199 | $0 | $0 |
| Card-present transaction fee | 5–15 cents | Interchange + 8 cents or Interchange + 6 cents | 2.6% + 10 cents | Interchange + 0.15% + 7 cents (+ 0.25% + 7 cents for Amex) |
| Keyed transaction fee | 5–15 cents | Interchange + 15 cents or Interchange + 12 cents | 3.5% + 15 cents | Interchange + 0.2% + 10 cents (+ 0.3% + 5 cents for Amex) |
| Ecommerce transaction fee | 5–15 cents | Interchange + 8 cents or Interchange + 6 cents | 2.9% + 30 cents | Interchange + 0.2% + 10 cents (or +0.3% + 5 cents for Amex) |
| | | | | |
Looking for the lowest rates? The payment processing rates you will pay can vary based on your business's size, type, and average order value. To find the most affordable option and compare multiple processing rates, read our guide on the cheapest credit card processing.
Fiserv Features
Payment security: Fiserv provides PCI compliance and tokenization to help keep payments and information secure. Fiserv also gives you a dedicated merchant account, offering an additional level of security compared to other payment providers (such as Square or PayPal) who aggregate customers' funds to a single merchant account.
Fraud protection: Fiserv's Fraud Detect ® program uses machine learning to evaluate transactions for fraud and to score transactions in real time to help prevent bad charges before they happen.
Choice of gateways: Fiserv offers two payment gateways: First Data and Payeezy. First Data offers processing for major credit cards and local payment providers, while Payeezy is an alternative for those needing an ecommerce solution.
International payment processing: Fiserv works in over 50 global markets and 240 currencies.
B2B: Fiserv tools make it easier to invoice businesses, handle surcharges, and improve your cash flow.
Carat: Fiserv's Carat program is a single-source commerce engine that lets you accept payments from over 30 integrations from social apps to voice apps. For example, you can set it so that customers can pay using Alexa.
Additional tools: Get insights and analytics. Fiserv also has other business programs that go beyond merchant services such as electronic payroll delivery.
Fiserv Salutes
Fiserv offers veterans and military who own businesses special opportunities through its program, Fiserv Salutes. As a founder of the Coalition for Veteran Owned Business, it provides access to entrepreneurial education and training, small business resources and solutions, and commerce and supplier opportunities.
It has a partnership with the Institute for Veterans and Military Families at Syracuse University and sponsors the Entrepreneurs Bootcamp for Veterans with Disabilities. Finally, it provides its payment processing customers who are veterans or military with a free Clover Mini or Clover Mobile.
Fiserv Hardware
Fiserv owns the Clover POS system, which is among the best mobile card processors. It also includes payment processing terminals if you don't need a complete system. Clover has its own program, or you can lease or purchase equipment from Fiserv when you sign up for payment processing.
Clover stations cannot be reprogrammed. If you purchase a Clover device from Fiserv, it will only work with Fiserv payment processing.
Clover Go ($69): Accepts swipe, dip, and tap payments using the mobile app
Flex ($499): Handheld POS that accepts payments and tracks sales
Mini ($749): Compact POS terminal designed for restaurants or retail
Station ($1,349): Includes terminal, cash drawer, and receipt printer
Station Pro ($1,649): Includes terminal, cash drawer, receipt printer, and customer-facing terminal
Fiserv also offers stand-alone credit card machines, most by Verifone. You can lease these with no up-front fees.
Fiserv Ease of Use
Real-world users say Fiserv software is easy to navigate and the program simple to implement. In our POS guides, I give Clover devices high marks for ease of use. New customers say that the service representatives do a great job helping them set up the processor and teaching them how to use it.
The complaints on fees may indicate that the contracts are not as easy to understand, so be sure you examine them carefully and get clarifications before signing. You need to fill out a pre-application before getting the final contract and may need to submit information about your processing history.
Fiserv Point of Sale, Ecommerce, and Other Software Integrations
Fiserv integrates with over 60 ecommerce providers, from shopping carts like 3dcart and Shopify to software providers like Freshop, PayItSimple, and Network Solutions. It integrates with app developers like eGrove, Chargify, and Semba Mobile. Clover also integrates with third-party software like QuickBooks.
If you need specific integrations, Fiserv's Custom and Integration Service can create customized technology to integrate Fiserv with third-party or proprietary applications as needed.
Fiserv Customer Support
Online support center
Clover guides
Live phone support
The online support center is not on the website menu and takes a few steps to find, but it does offer a straightforward how-to section that answers the most common questions. The Clover guides are PDF copies, and other topics are answered with text rather than illustrations or videos.
There are multiple phone numbers for different departments on the contact page, or you can use the contact form. It does not list customer support hours on the website, but other sources said that it's 24/7.
What Users Think of Fiserv
Fiserv/First Data has 728 complaints to the Better Business Bureau, 168 of which have been closed in the past 12 months. While small compared to its six-million-customer base, it's still significant compared to other large payment processors. However, looking over the replies, I believe Fiserv tries to address the concerns. Complaints generally involve funds being held, fees being charged even after contracts are canceled, and unexpected fees.
Users on Trustpilot give Fiserv UK 4.6 out of 5 stars with 1,532 reviews. On Capterra, users give Fiserv/First Data 4.3 out of 5 stars with 16 reviews. They generally praise the software and the customer support when starting out. Complaints involved fees and charges.
Bottom Line
Fiserv (First Data) is the largest payment processor in the nation and is good for high-volume sales. It also offers the Clover POS system, which offers transparent pricing, but Fiserv itself does not. And, while users are overall satisfied with the ease of use, there are significant complaints about fees. If you are an established and growing business with high-volume sales, it's worth considering, but you may need to share your processing information. Contact Fiserv to learn more.