Clover POS Review: Pricing, Features, and Alternatives
This article is part of a larger series on POS Systems.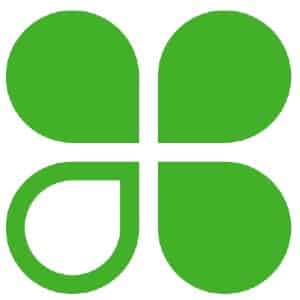 Clover POS is a popular hardware and software bundle used by small businesses—including retailers, restaurants, and service businesses. It is owned by Fiserv (formerly First Data) but allows third-party resellers. Many businesses are attracted to the Clover POS system because users can often keep their existing merchant accounts by purchasing through resellers. Overall, the system is adaptable, easy-to-use, and highly versatile, making it a solid choice for many.
What We Recommend Clover POS for
We've researched hundreds of POS, payment processing, and ecommerce software, and Clover comes up again and again. It's a highly flexible and configurable system with many mobile, handheld, and countertop solutions for all types of businesses.
In particular, we find Clover best for:
Businesses with a good merchant services company: With the right merchant account, Clover can be an affordable and powerful option.
Businesses needing a mobile POS app: Clover is one of our top choices for mobile POS systems. It also earned high marks in our evaluation of the best iPhone card readers with payment apps.
Retailers looking for an alternative to Square: As two of the more popular POS systems on the market, Clover and Square are often compared side-by-side. Clover offers more flexibility in its configuration and features, making it one of our favorite Square alternatives.
Clover is also sold by scores of resellers that attach their own merchant accounts to it. Thus, you could end up with a payment processing account not to your liking—and Clover cannot be reprogrammed to a new processor. Therefore, if you choose this software, be careful who you buy it from.
Though the Clover software itself is affordable and user-friendly, the inconsistency in pricing, contracts, and overall experience prevent Clover from being one of our top-recommended POS systems. However, if you do careful research, then you might find that it's the right system for you.
When Clover POS Might Not be a Good Fit
Businesses without a preferred merchant account: Unlike other POS hardware, Clover systems cannot be reprogrammed to work with a different payment processor. Thus, changing your merchant account means purchasing new hardware—even new Clover hardware. Learn about the best merchant services we've reviewed before deciding on this system.
Very small businesses or indie sellers: Because you have to have a merchant account, Clover is not good for casual businesses like hobbyists who sell at craft fairs. Check out these free POS software or mobile payment apps for a suitable alternative.
Businesses with fast-moving inventory: Clover lacks low-inventory alerts and vendor management. If you depend on having specific items in stock or have a wide range of items that can sell out quickly, you may want to check out these inventory-focused POS software.
Learn more about POS systems and how to choose the best one for your business.
If You're Considering Clover …
Fiserv, which owns Clover and is the direct seller, does not have a very favorable reputation when it comes to providing merchant services to small businesses (learn more about that in our Fiserv review). If you are considering the Clover POS system and do not already have a compatible merchant account, we recommend that you look into the following resellers:
Each of the processors above offers competitive rates, transparent pricing, and decent customer service.
Clover POS Overview
PROS

CONS

Inexpensive plans
Hardware tied to the merchant account
Employee management, payroll
Little oversight of third-party resellers means contracts vary in quality
Offline mode
No low-inventory alerts
$100,000 in liability protection in case of a data breach
No invoicing function, vendor management
Sales reports plus insights on your sales activities vs your competitors
Inconsistent pricing due to third-party merchants
Clover POS Pricing
Unlike most POS systems, which offer flexibility in hardware options, you need Clover-specific hardware to use Clover POS software. Thus, the price of your system will be a combination of hardware and software. The pricing we list is from Clover's website, so if you purchase through a reseller, pricing can vary.
All plans include options for in-person and online payments, contactless payments, customized invoicing, and a virtual terminal.
Clover Pricing Plans
| Features | Register Lite | Register |
| --- | --- | --- |
| Best for | Businesses with credit card sales of less than $50,000/year | Businesses with credit card sales of more than $50,000/year |
| Price | $9.95/month | $39.95/month |
| Add a device | $9.95/month per device | $9.95/month per device |
| In-person transactions | 2.7% + 10¢ | 2.3% + 10¢ |
| Keyed-in transactions | 3.5% + 10¢ | 3.5% + 10¢ |
| Create, save, pay, refund items on orders | ✔ | ✔ |
| Ring up discounts, taxes, tips | ✔ | ✔ |
| Basic Inventory and stock tracking | ✔ | ✔ |
| Employee management (permissions, shifts, and time clock) | ✔ | ✔ |
| Basic reports | ✔ | ✔ |
| Build a mailing list, start a loyalty program | ✔ | ✔ |
| Liability protection up to $100,000 in the event of a data breach | ✔ | ✔ |
| Integrate with 200+ apps | ✔ | ✔ |
| Pre-authorize cards for bar tabs, reservations | N/A | ✔ |
| Cost tracking, item variants and exchange | N/A | ✔ |
| Integrate with weight scales, KDS | N/A | ✔ |
| Advanced Reporting | N/A | ✔ |
| Table management | N/A | ✔ |
Clover POS Payments
You can accept credit cards, debit cards, gift cards, and contactless payments.
If purchased through a third-party reseller, you are tied to their terms.
Clover sells through Fiserv and uses it as a payment processor.
Fiserv, one of the largest merchant services companies in the world, owns Clover. However, it allows other merchant services to resell the POS system. It lists 65 approved resellers on its website, but you can find Clover systems elsewhere, even on Amazon. They all use Fiserv as their backend payment processor but can impose their own terms and pricing.
This means you may be able to find more equitable payment processing rates and cheaper hardware—or you may find yourself in a bad deal. Fiserv has a list of trusted resellers but does not monitor them all. Do your research to find the most reputable merchant service.
Regardless, the software remains the same. As long as your reseller can process the payments, you can accept credit, debit, gift cards, and contactless payments like Apple Pay.
Clover POS Hardware
Sleek, modern design
Competitive pricing, variation among resellers
Choice of retailers
Tied to the reseller's merchant account for the life of the hardware; cannot be reprogrammed
You can purchase Clover hardware from Fiserv, Amazon, or any of over 3,000 resellers—who may give you a better price. Some may even lease the hardware, which we would not recommend.
However, beware! Clover does not dictate leasing terms or prices for third-party vendors, so check reviews to make sure you are dealing with an ethical vendor. Most Clover complaints concern merchant account fees or termination fees, for example.
Further, you are tied to whatever merchant account you purchased the hardware from. As of 2019, Clover cannot be reprogrammed if you change your merchant account. So, for example, if you purchased your Clover system from Dharma Merchant Services, it will work only with Dharma.
Pricing below is from Fiserv, as advertised on the Clover website. Click through the tabs to learn more about each hardware option:
Clover POS Features
Clover is a versatile, feature-rich system that offers several configurations and add-ons that make it useful for stores of just about any size and need, although more specialized stores—such as liquor stores or gas stations—should look at systems designed for their industries.
Sales
Ring up sales with the intuitive system, run taxes automatically, input (or suggest) gratuities, program discounts by the hour or time of day (e.g., Happy Hour), and apply service or delivery charges automatically. Clover lets you print or email receipts—or with Scan and Pay, add a QR code to allow customers to pay with their phones. You can include feedback coupons as well.
Clover also enables you to set up a virtual terminal, accept online orders via your website or delivery sites, and integrate with ecommerce systems like Shopify. (Apps may require their own accounts.)
Moreover, you can accept payments offline, as any Clover device will hold payments and process them when you regain internet access. Meanwhile, the Clover Mini and Flex take wireless payments with an optional LTE service plan.
One black mark on Clover is that it does not hold images for items like so many POS software. This is a much-requested feature by Clover customers.
---
Customer Management
Clover's customer management tools let you set up customer profiles automatically from credit card sales. It enables you to garner sales histories, names, and birthdays and to save photos so that your employees can recognize and greet customers by name. Also, tracking contact and marketing preferences is easy.
Create a data-driven rewards and loyalty program and promote it to customers and your social media. Send promotions via email, text, or social media. Develop segmented lists to focus on customer preferences, and track customers who have not been back in a while and tempt them in with a special deal. Finally, request customer feedback on receipts and set up a coupon reward. There's also a reply function for following through on customer feedback.
---
Employee Management
Clover allows you to have unlimited employees on a single console and set permissions to limit access to what each worker needs for their job. It also links with apps, some free and some for an extra charge, to help you manage employees.
Shifts is an app already integrated into Clover for clocking in and out and declaring tips. For scheduling, team communications, and hiring tools, Clover offers the free app Homebase. However, with a paid Homebase account, you can also manage performance, get health and safety screening, job costing, and even dedicated HR advisers. Homebase is one of our recommended free employee scheduling apps.
---
Restaurant Features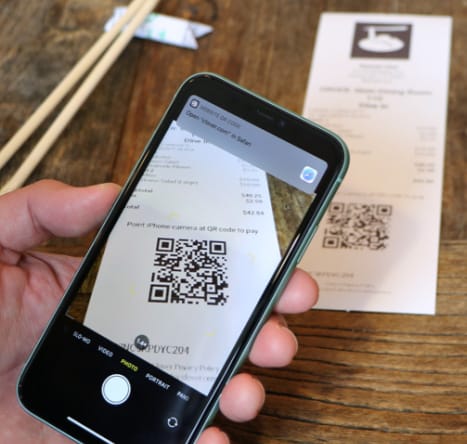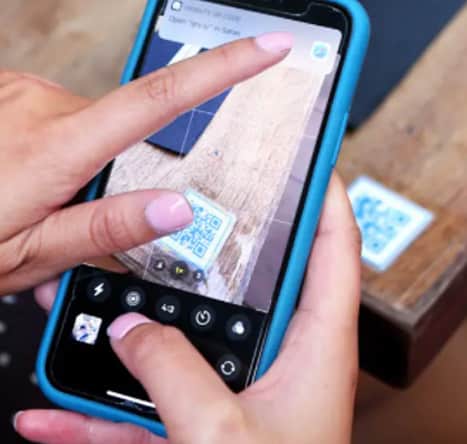 You can set order customization like "ketchup on the side" or have customer notes. Clover has a table management function and the ability to make reservations and create bar tabs. You can also program tip recommendations and have pay-at-the-table or pay-at-the-counter with the system.
These days, you need to be able to accept online orders and arrange for delivery or pickup. Clover enables you to offer these options by using:
A special configuration that includes online ordering from a website created for your restaurant
The Ordering.app so that your customers can order directly from Google Search or Google Maps
Chowly, which integrates your third-party online ordering platform with your restaurant POS
Its own curbside pickup function
---
Reporting
Clover has basic reporting for sales, taxes, and payroll and can track sales to the item level. You can also run reports by employee to see who your top seller is and integrate the data into QuickBooks or Xero. Of course, it has end-of-day reports as well.
---
Third-Party Apps
Clover works with over 200 third-party applications to help you meet your specific needs. Most of these apps require a separate account, although nearly all have a free version for basic use.
Here are some examples:
Order management: Menufy, Phone Orders, Order Kiosk, DispenseMe
Employee management: Gusto, Time Clock, Tip Pooling, Commissions
Appointments: Appointments Pro, Salon Scheduler
Inventory: SimpleOrder, Stockit, Inventory Management by Shopventory
Back office, accounting: Commerce Sync (for transferring data to QuickBooks or Xero), DAVO Sales Tax, Docusign, AP Integro
Online sales: Shopify, WooCommerce, Yelp, Magento, Drop Ship by Abreeze Technology
Invoicing: InvoiceASAP, Invoice: Clover GO Compatible, Invoice PRO
Fundraising: Round Up for Schools, 360 Donations, Givepoint
---
Clover POS Ease of Use
24/7 customer support by phone or email
Personalized setup support
Concierge-level setup available
One advantage of the Clover system is that it comes with all the tools you need, and as you grow, you can add features from its list of apps. You can also get support in setting up your business, including a concierge-level setup.
The software itself gets high marks for ease of use. The interface is clear-cut; click on what you need to do in the menu bar, then follow the directions. When inputting inventory, you can create it for online ordering, as well as for the console. You can also import inventory from a spreadsheet rather than adding items individually.
Two things detract from its ease of use: one, the lack of images, which can make finding an item faster; and two, the lack of low-inventory alerts, which means you need to keep track of when to reorder items.
The Help Center offers simple articles with clear instructions, some of which have illustrations. Clover also provides industry information via its blog and webinars. The YouTube channel also has some how-to videos.
Clover POS Alternatives
| | | |
| --- | --- | --- |
| | | |
| Best for: Those requiring advanced inventory features | Best for: Businesses needing mobile and in-store POS | Best for: Full service restaurants |
| Monthly fee from: $69 | Base monthly fee: $0 | Monthly fee from: $59 plus $60 per terminal |
| Hardware kit from: $500 | Hardware from: $49 | Hardware from: $104.99 |
| | | |
If you're not sure which POS is right for you, check out our reviews of the top Clover alternatives.
What Users Think of Clover POS
We scoured trusted review sites online to get real-world user evaluations of the software. Overall, users like this POS system, although many had problems with the merchant accounts associated with it. Clover itself was called easy to use and versatile. Owners had no trouble training employees, and employees said the interface was intuitive.
Negative reviews involved customer service, such as long hold times and unhelpful staff, but some may have been with the customer service of the merchant service and not Clover itself. Complaints on the system included lack of product images, limited reports and inventory tools, and many functions depending on third-party apps. (Some third-party apps cost extra or have very limited free tools.)
Overall Clover POS User Ratings:
Reviews from the app stores are overall positive. Google Play users rated Clover's app 4.5 out of 5 stars from over 2,000 reviews, while Apple App Store users gave it 4.7 out of 5 stars from 5,600 reviews. In addition, Finances Online's Customer Satisfaction Algorithm that gathers reviews, comments, and opinions from Clover users gave the software a 99% user satisfaction rating.
These are some of the trends we noticed when reading through Clover's reviews:
| Users Like | Users Don't Like |
| --- | --- |
| Ease of use | Problems with billing, payment processor/merchant accounts |
| Compatibility with so many apps | No photos on menus |
| Portable devices (Go, Flex, Mini) | No low-inventory alerts |
| Reports are easy to generate and use | Expensive hardware |
Bottom Line
With multiple stations, customized software loaded for you, and a huge number of third-party apps, Clover is a highly versatile POS system. However, it's easy to use and gets high scores for its interface. If you are a small retail business or restaurant, it's worth checking out, but beware! Clover can be purchased from thousands of resellers, and the system cannot be reprogrammed. Find the best merchant service for you, then ask about Clover. Alternately, go straight to Clover and ask for a demo today.