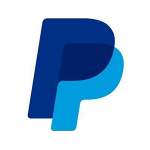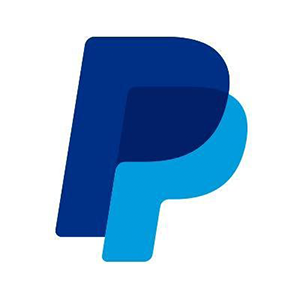 PayPal Business offers online invoicing and payment processing services for small businesses that process payments online. We compiled PayPal Business reviews from our website and available reviews from around the web to determine what their customers think about the company. We also compared the most popular pricing options for small business owners.
Want to know the top invoicing software for small business? Read our PayPal Business alternatives guide.
Summary of PayPal Business Reviews
We scoured reviews online and found that PayPal Business has mixed ratings. Here's what we found:
What PayPal Business does well:
Users who gave PayPal Business a positive review liked that it was convenient and easy to use.
What PayPal Business does not do well:
Some users who gave PayPal Business a negative review thought that customer service was lacking.
Most Helpful Positive User Review
A positive review from review site, G2 Crowd, liked that PayPal is accepted nearly everywhere. He also liked that he could send his invoices, manage his bills, and manage his subscription clients all in one place.
Most Helpful Negative User Review
PayPal is the cheapest service provider with the cheapest support. There was not any solution (provided by the customer service) for my payments blocked by PayPal.
— Kavita
Other PayPal Business Reviews From Users Around the Web
Here are a few other resources for finding helpful PayPal Business reviews from customers. We rated the review sites on a scale from poor to excellent based on how trustworthy and useful the reviews seemed.
Review Website

Average Rating

Number of Reviews

Quality of Reviews

BBB

3.8 out of 5

419 reviews

Good

G2 Crowd

4.2 out of 5

180 reviews

Good

Merchant Negotiators

3 out of 5

Staff review

Fair

*Average rating as of date article was written: July 4, 2017
PayPal Business Pricing
Invoicing with PayPal Business is free of charge aside from fixed transaction charges. However, you will have to pay for any upgrades or add-ons. This includes recurring billing for $10 per month, or an upgrade to PayPal Payments Pro for $30 per month.
Paypal Business
Invoicing
$0/month
Fixed Transaction Fees (US)
2.9% + $0.30 per transaction

Multi currency
Yes
Fixed Micropayment Fees
5.0% + $0.30 per transaction
(For transactions less than $10)
Paypal Payments Pro Upgrade
$30 per month
Virtual Terminal Fees
$30 per month
There are no start-up costs when a client signs up for PayPal Business. Clients only get charged when they get paid, the cost of which is 2.9% + $0.30 per transaction for U.S. Dollar transactions. For a full list of fixed fees per currency, click here.
The free invoicing service includes features such as the ability to save a list of products/services, payment processing, customized invoices, and the ability to process payments in different currencies. Services like recurring billing and advanced fraud protection require purchasing add-ons priced at a monthly fee of $10 (plus $0.05 per transaction for fraud protection.)
Upgrades that will enable the client to further customize their invoices (PayPal Payments Pro), or turn their computer into a credit card terminal (Virtual Terminal), costs $30 per month.
Small Business Invoicing Software Buyer's Guide
Not sure if PayPal Business is the right invoicing software for your small business? Check out our invoicing software buyer's guide comparing three top providers.