Top 20 Flyer Templates to Showcase Your Small Business
Flyers can still be a surprisingly effective and affordable single marketing tool—if they're done right. Not only are flyers affordable to print and distribute, but creating your own is also easier than ever. With a wealth of paid and free flyer templates available online, you can create a customized template to fit nearly any small business and marketing goal. To start, check out the best flyer templates from the leading providers.
1. New Store Announcement Flyer
Since flyers are cheap to produce and easy to distribute, use them to promote the opening of your new restaurant or store. This free flyer template is extremely simple to edit since it doesn't have much copy. Just remember to always use high-quality images to entice potential customers to visit.
2. Menu Flyer
A single sheet flyer can have two pages. And an easy way to create and print one out is through a service like Moo. Use this template and take advantage of having more space to quickly create a menu for your business. This template will work for spa and beauty services too. One side can have a complete list of your menu items, and the other can be an image so that it doubles as marketing material as well.
3. Promotion & Discounts Flyer
Single sheet flyers are an effective way to spread the word about your promotions. Since they're easy to pick up and distribute, you can use them to advertise a sale or even as a coupon you can redeem for a discount at the store or restaurant. To make it even more effective, keep it simple like in this template example, and let the promotion shine through.
4. Event Announcement Flyer
Take advantage of the versatility of flyers, and be sure to use them as an event invitation. Don't forget to include relevant details, like what the event is about, where it is, the date and time, and the entrance fee. You can also add your site's URL if you have any more details you need to share or if you're selling tickets online.
5. Food Delivery Flyer
The simplicity of flyers makes them easy to forget about or misplace, but this flyer template goes bold with the colors. Notice how the images themselves are variations of yellow and orange, and despite the bright overall color, this flyer template doesn't look busy at all and effectively communicates its message.
6. For Sale Flyer
This free flyer template is useful if you're planning to advertise a specific good or service that demands multiple images, such as a property for rent or pet grooming services. What's nice about this flyer template is that it has space to showcase multiple photos as well as text without looking cluttered.
7. Open House Flyer
This is clearly a real estate flyer, and we love how the template clearly advertises the agent in charge of the open house. It's a very easy template to edit: all you need to do is fill in your information and upload a professional picture of yourself. If you need a clean real estate flyer, then this template will help you create one in five minutes or less.
8. Real Estate Portfolio Flyer
This flyer template is designed to meet the needs of the real estate industry. Still, this layout could easily be customized to suit nearly any business type that wants to incorporate images into their flyer. Between its layout and use of fonts, it has a luxurious, clean feel that serves those selling high-end goods and serves well. It also has some extra room in the center to put in longer text, which won't ruin the overall simplicity of the flyer.
9. Agent & Realtor Flyer
Aside from full-page flyers, you can go for a cheaper option and print half-page flyers. A simple way to create and print one is through Vistaprint. We particularly like this flyer template because it makes the real estate agent the focus of the entire flyer while still leaving enough room to add a short bio. Don't feel limited by the industry—this template is versatile enough to look good for focusing on a specific person in any industry.
10. Just Sold Flyer
Instead of having a person as the focus of your flyer, you can use this template if you're planning to showcase just one main product, as the image takes up over half of the template. Despite the size of the visual, it still has more than enough space to add a paragraph or two without leaving the flyer cluttered.
11. Festival Invitation Flyer
This is such a simple flyer template to edit, yet the lack of text gives it more impact. Quickly customize this template to fit in with a festival, a talk, or even a conference. Since the flyer template doesn't have much room to add more than the basic information, don't forget to include your site's URL to direct your audience.
12. Exhibition Invitation Flyer
If you're just having a general exhibition and not a festival with a lineup, we highly recommend this template. Its bold, bright colors are fun and modern, perfect for an art exhibit or a talk. A flyer like this is very easy to edit, but it looks expensive and professionally designed. The best part is that it's free on Canva so that you can cut down your marketing costs even further.
13. Photography Services Flyer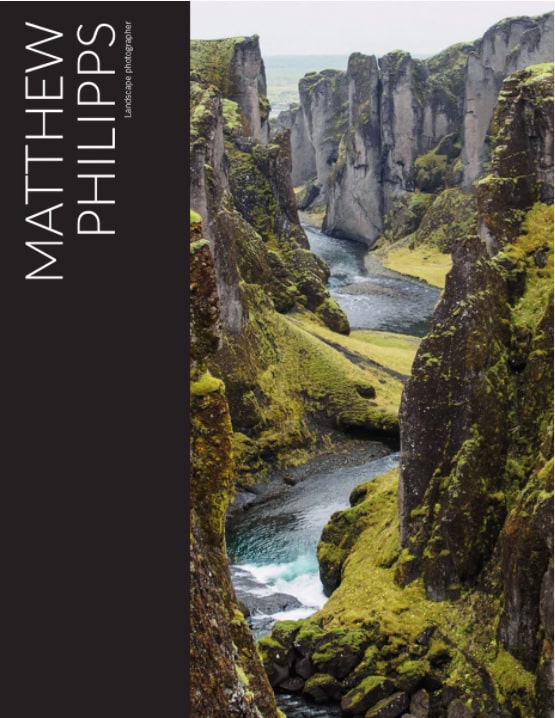 This isn't a free template, but if you're looking for super-sleek flyers without breaking the bank, then we suggest browsing through Moo. Not only do their flyers look great, but they also do double-sided printing—meaning you get twice the amount of space. They have a ton of templates like the one above that cost $199 for 500 pieces. We love how simple this template is, and yet it can fit a variety of creative small businesses that need eye-catching ways to show off their portfolios.
14. Cleaning Services Flyer
A clean-looking flyer template with coupons is the perfect marketing tool for a cleaning business, but something like this can also work for other service-based businesses, like babysitting gigs or maintenance companies. This is a great template to easily promote sales and discounts while leaving enough room on the flyer to add more information about your services.
15. Maintenance Services Flyer
This free flyer template will work for an array of industries, like HVAC companies, car detailing and maintenance companies, and pest control services. The large banner up top catches the eye, but it gives a lot of space for more information about your company and a list of your services without compromising the clarity of your flyer's message.
16. Online Business Promotion Flyer
For an online business in something less traditional, a flyer with a "hand-drawn" image works very well. This template is a fun way to promote your business without having to edit too much. The best part is that you can always change the main image to something that better fits your industry. Canva has a whole library of free and paid images you can use to customize your flyers.
17. Beauty Services Flyer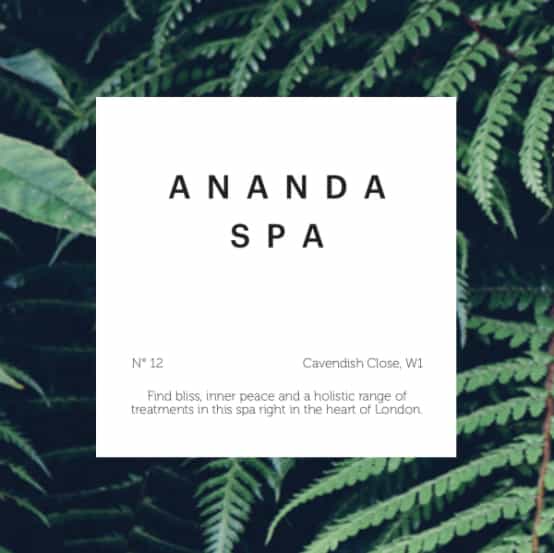 Here's another sleek, double-sided flyer template from Moo. You can use a menu template like this for a variety of beauty and fashion businesses, like salons and styling services. It works extremely well if you don't have that many services to offer, as the square template has less space than a traditional flyer. Take note that on Moo, you can choose the size and dimensions of your flyer to better fit the look you're going for.
18. Store Sale Flyer
This free flyer template clearly reflects autumn with its colors, but this palette can easily be changed on Canva. We love how simple it is, yet it can draw the attention of your target audience by its large text. You don't need to change much about this flyer either. The graphics don't signify a specific industry, so that you can use this as a marketing tool for any store or restaurant.
19. Store Catalog Flyer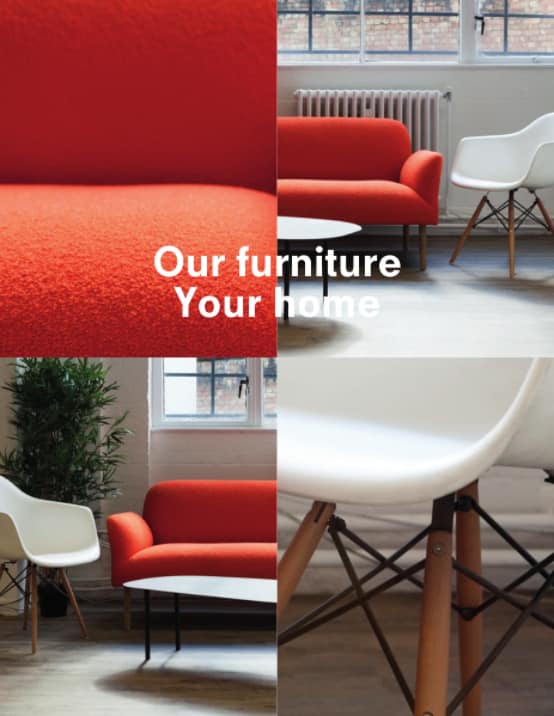 Easily condense a catalog for your brand with this flyer template. We love how it manages to fit in visuals to entice your customers to look, with a ton of space left over for information. Simply edit the photos and the colors to reflect your brand, and this can work for a clothing store, a car dealership, or any other business that warrants a display of products.
20. Informational Flyer
Healthcare businesses aren't just relegated to creating flyers for their services. They can also use flyers as informational tools to spread awareness about a certain topic and strengthen their brand. An informational flyer template like this one is easily editable to direct your customers and provide information. It works not only for healthcare services but for vets and educational institutions as well.
Frequently Asked Questions (FAQs)
How much do flyers cost?
Designing a flyer can be completely free. Sites like Canva and Vistaprint have a wealth of free flyer templates that you can customize to fit your needs. As a bonus, both of these sites can print and ship your flyers to you for affordable prices (Vistaprint charges around $200 for 1,000 full-page flyers). For more premium-looking designs, you can use a service like Moo or hire a professional graphic designer on Fiverr for as low as $5 and handle the printing yourself.
What should I include in my flyer?
When creating a business flyer, you need to be able to draw your audience's attention. Play around with colors, fonts, and high-quality images to make your flyer more visually appealing. More than images, your flyer has to provide information too. Don't forget to add your logo and business name, the main subject of your flyer (e.g., sale, promotion, store opening, list of services), directions to your business, contact information, and your site's URL.
How do I distribute my flyer?
Since flyers are easy to pick up, you can place them at your store's entrance or by the cashier. You can also get in touch with your local restaurants and bars and inquire about potential bulletin boards you can post your flyers on. Alternatively, you can hire someone on Fiverr to help you physically hand them out or send them through snail mail. If you're on a very tight budget, you can also spread them on social media. Digital flyers are free to create and distribute and can be just as effective.
Bottom Line
Flyers are effective and affordable marketing tools for any small business. You can cut down costs even further by designing your own for free on Canva and Vistaprint—two sites with a huge library of free and paid flyer templates and images. If you want extremely sleek flyers, you can use the premium templates on Moo, or hire a designer on Fiverr to create a completely unique flyer for your business.
You Might Also Like…