A press kit is a promotional resource companies use to communicate important facts to journalists. An effective press kit is a one-page, double-sided document containing contact information and details about your business, events, products, or promotions. You can distribute press kits to help support press releases in person, via email, or as PDFs on your website.
Free Press Kit Template
A press kit is typically a one-page document you can post to your website and print for journalists. The contents of your press kit will differ depending on whether you're using it to promote a specific product or service, event, or your business in general. However, all press kits should contain important details like contact information, team bios, and your website. To help you design an effective press kit, we created a free press kit template that can be distributed digitally, physically, and through your website.
If you want your media kit to have a maximum impact, we recommend adding a "Press Kit" footer link on your website in addition to distributing physical and digital copies. This link should direct users to a page where they can view the press kit information on a webpage or download the press kit in PDF form. If you need more help getting press coverage for your small business, check out our step-by-step guide to increasing your business' visibility.
Here are the nine steps to follow when creating your press release:
1. Decide on the Purpose of Your Press Kit
The purpose of a press kit determines its content, format, and how you'll distribute it to journalists. Similar to how you can send a press release to journalists, a press kit can be used to announce the opening of a new business or location, promote a product or service, or market events and promotions. Determine your press kit purpose and include information and images that further it.
Generally, the purpose of a press kit is one of the following:
Introduce your new business – If you just opened your business or recently moved to a new community, use a media kit to introduce yourself to local press and consumers.
Share a product or service – A media kit is a great way to introduce a new product or service or share details about what your business already provides. Use the majority of the media kit to describe the features and costs of your products and let customers know how to reach you.
Promote an event – Hosting an event or starting a new promotion? Use a press kit to share the details with your community as part of your marketing strategy. A media kit is a great way to get your event on community calendars and on local news outlets.
Introduce a new team member – Sometimes, press releases are used to publicize that someone is joining your business' team. This is a great idea if you're bringing impressive new talent to the region or if you have a business where staff members regularly interact with the community.
Depending on the purpose of your media kit, there are also two primary methods of distributing it: digitally or on paper. Traditional press kits, distributed in paper folders, are less common, but may still be used for in-person events. Instead, we recommend creating a digital press kit to post online and share via email because digital media kits are easy to access and less costly to produce and distribute.
2. Provide Contact Information
The most important feature of your press kit is the contact information. Journalists writing a story or otherwise covering your business may wish to contact you to gather more information. Include the name of your marketing manager, your website, email address, location, and telephone number to make it easy for journalists to get in touch.
3. Write Your Business Story
A business story is a brief description of your business' history, mission, and product or service you're promoting in the press kit. It's often referred to as the "company overview," and should go at the top of the front page of your media kit. Draft a 50- to 100-word description that's tailored to the press kit's purpose.
For example, if you're promoting the opening of your business, you should include your founding date, locations, and target market. Broadly describe the products and services you offer and provide any important information about when you're open and any special promotions you'll have to celebrate your new business.
4. Create a Company Fact Section
The fact section should list five to ten data points about your company, product, service, or event. Make facts easily accessible by listing them on the front of your press kit just below the Business Story. Tailor facts about the purpose of your press kit to help journalists focus on the information you want to share.
Some of the points you may want to list in your fact sheet include:
When your company was founded
Where your company was founded
Location of your headquarters
Number of stores or office locations
Total annual revenue
Number of employees
Type and number of products
Volume of customers served
Names of senior leadership
Notable clients
Media mentions
Historical milestones
Depending on the nature of your business and the type of media kit you're creating, you might include general information or details about a specific event, product, or service. For example, a bakery may include the number of doughnuts produced daily and a lawn service company may list how many lawns they've serviced. However, if a bar is featuring a new promotion or menu, the media kit may focus solely on that rather than the business as a whole.
5. Highlight Your Business with Photos
Photos of your products, personnel, or locations make your press kit visually engaging and more informative. Use professional photos that feature the best elements of your business and the purpose of your media kit. If these photos are available for publication by the press, note this and provide high-resolution copies on your website's press kit page.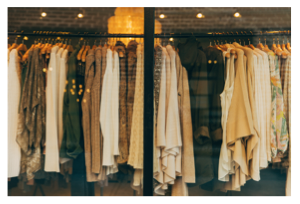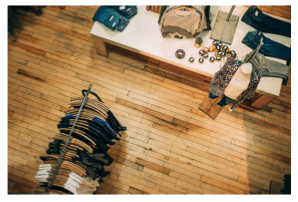 6. Include Team Member Bios
Your press kit should include brief team member bios and, if possible, professional headshots. CEO, president, or founder bios are ideal additions to your press kit, but make sure they advance the purpose of the kit. Describe the individual's career history and facts about their contribution to the company on the back of the press kit.
For example, if your media kit is focused on a new product line at your retail store, highlight team members who specialize in the products or were responsible for bringing them onboard. Media kits meant to promote an event can include key contacts for event details or employees responsible for organizing and setting up the event.
7. Provide Your Company's Media Assets
Online media kits should include downloadable logos for use by journalists and news agencies. Provide several high-resolution variations of marketing images and logos (e.g., .jpg and .png). Optimize your digital press kit by linking to media assets and including images and files on your website with branding guidelines for how and where to use them.
To get the most out of your company's online media kit and marketing website, check out our review guide to the best website builders for small businesses. If you're ready to set up your website and maximize the impact of your digital press kit, check out Bluehost's range of domain name and web hosting services.
8. Link to Past Press Releases
Include links to past press releases on the back of your digital press kit to give journalists context and further background on the company. Make the most of your media kit by linking to these resources on your website's marketing and press release page. Organize press releases chronologically to illustrate your business' events and milestones.
If your company has received positive press from an outside news source, be sure to include this in your media kit and on your website. Reporters will benefit from hearing how other journalists and media agencies have handled your business' story, and including this information usually reflects positively on your company.
Sending a press release may prompt journalists to look for your company media kit, especially if your press release receives wide distribution. Our top-recommended press release provider, eReleases, syndicates your press release to over 5,000 media partners. Get 33 percent off your first press release when you sign up today.
9. Optimize Your Press Kit with Additional Features
Press kits are meant to adapt to the needs of your business and the interests of your audience. Include helpful features like product guides, testimonials, or awards and recognition related to the purpose of the kit. For example, a band's press kit should include a discography, press coverage, and recordings of the band performing.
Here are some other things you may want to include in your press kit or on your website:
A list of awards and recognition – If your business has achieved a variety of noteworthy awards, create a list and devote a section of your press release to it.
Social media accounts – PDF or online media kits can include links to the company's social media channels. If you only have a downloadable press kit, you can include these links on your press kit webpage.
Testimonials from customers or clients – Testimonials aren't just a sales tactic; they're a powerful addition to a media kit, too. If you feature some testimonials, try to include names and photos of those who provided the testimonial and be sure to get their permission in advance.
Product guide – For businesses that develop or sell a unique product, including a product guide is an excellent idea. Your product guide may include technical specifications, dimensions, capabilities, or other information relevant to people within your target audience.
List of clients – If you are in a client-centric business, include a client list (unless your company has policies against it). This list of clients can help journalists and others know what kind of businesses best work with yours. Again, always get your client's approval before including their name in your press kit or website.
Interviews – Journalists may be interested in interviewing company leadership or founders. If there are existing video, audio, or print interviews, include these in the media kit. Doing so informs journalists about previous interviews and may inspire additional press coverage.
List of patents – Depending on the nature of your business' work, you may have several patents. Patents set you and your business ahead of the competition and can be an important addition to a press kit.
Product sample – Including product samples is a strong addition to any media kit. Obviously, if have a physical product and a digital press kit, your options are limited. There are ways, however, to give reporters a feel for some products and services. Videos can help. Guest logins to a web app, for example, may be an option for some businesses.
Mission statement – If your mission statement is a key part of your business, you can add it as a section of the press kit.
Advertising collateral – You can also link to PDFs or electronic versions of your company newsletter, flyer, landing pages, or other marketing materials.
Press Kit Examples
The format of your press kit will vary depending on the information you want to share. Use our free press kit template as a starting point and check out some examples for inspiration.
Press kit examples include:
Folk Hogan – This band's press kit is two pages and includes the band's bio, members, contact information, and a list of performances.
Rick Smith Jr. – This is an example of a longer press kit that includes a biography, relevant events and services, clients, testimonials, and booking information.
Homegrown & Healthy – This blog's media kit includes a biography and details about the website's statistics, reader demographics, and social media presence.
How a Press Kit Works
The purpose of a press kit is to create positive, focused press for your business. The primary audience of a press kit is journalists and media agencies, so provide them with information that makes it easier to provide media coverage for your business. Free publicity can result in more customers and clients for your business.
Today's media kits are primarily digital. Digital press kits may come in the form of a downloadable PDF or a section of your website devoted to the media kit. Include your business overview, executive bios, and past press coverage to tell a story about your business, an event, or a specific product or service you offer.
Here are the elements that every press kit should include:
Introduction – Your intro should consist of the name of your business and an email address for contact purposes. This is the most important line in the entire press kit.
Description of your business – What does your business do? Answer the question in a few sentences.
Fact sheet – The fact sheet features bite-sized information and is highly appealing to journalists and general readers. Include at least five facts.
Logo or images – Your company's visual identity should be present in the press kit. You can include it at the top or in a downloadable form within the press kit itself.
Past press releases – Press kits and press releases go hand-in-hand. When you send a press release, you are effectively inviting traffic to your press kit. When you create a media kit, you want to include press releases that you've sent in the past.
Press kits are often shared in conjunction with the publication of a press release. Journalists who have further interest in the business are directed to the press kit to gain more information about the company. When creating and sending a press release, we recommend using eReleases for its wide level of distribution and ease of use.
Frequently Asked Questions
How Long Does It Take to Make a Press Kit?
Making a basic press kit should take about an hour if you have all of the material already written—bios, facts, etc. If you need to write everything from scratch, budget more time for the project. If you're creating an elaborate media kit with custom graphics or photography, plan to spend several days on the project.
What Is the Quickest and Easiest Way to Make a Press Kit?
Use the free press kit template above, fill in your information, save as PDF, and you're done. When it comes to media kits, simple and complete is better than complex but not finished. Journalists aren't expecting an aesthetic masterpiece. Instead, they want quick facts and easy access to information.
What's the Best Way to Distribute My Press Kit?
Digital press kits are the best way to create and distribute business information because they're convenient and cost-effective. We recommend adding a "Press Kit" footer link to your website that directs users to an online or PDF version of the document. You can also distribute your media kit to reporters and journalists on USB drives.
Bottom Line
A press kit is the standard method of communicating business information to the media. Reporters use press kits to get relevant information quickly and easily, saving them time and effort. Creating a media kit requires collecting the right information and sharing it in an easily accessible place, and will result in more positive press for your business.