Globalization Partners Review: Is It Right for Your Business?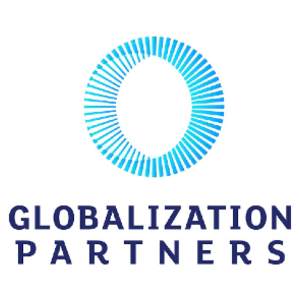 Globalization Partners is a worldwide employer of record (EoR) for foreign employees. It onboards employees, handles payroll and compliance, pays in-country taxes at the local level, and more. Real-world users unanimously praise its customer support.
What We Recommend Globalization Partners For
Globalization Partners claims a 97% customer satisfaction rate, and after researching its features and reviews and comparing it to similar professional employer organizations (PEOs), I agree it's a strong service for businesses that need a knowledgeable third party to handle their international employees. It does not offer as many HR functions as a traditional PEO, and the pricing is custom and more expensive than some, but it's valuable to companies that are a good fit.
I recommend Globalization Partners for:
Businesses expanding into other countries: Globalization Partners makes it easy to onboard talent in more than 180 countries without setting up an international branch. It also handles payroll and tax management for global employees. Notably, Globalization Partners ranked in our top recommended international payroll services for its international compliance and digital asset protection.
ADP TotalSource customers considering hiring support staff overseas: If you already use ADP TotalSource as your domestic PEO, you can take advantage of its partnership with Globalization Partners if you need to hire foreign employees or send local employees overseas for special projects. Since the two companies are now working together, adding on a service or switching completely should be fairly simple.
When We Don't Recommend Globalization Partners
Looking for something different? Read our guides on the best PEO services for small businesses or the best international payroll and HR services for small businesses to find a service or software that's right for your business.
Globalization Partners Overview
PROS

CONS

Local compliance and tax support
Complex, quote-based pricing structure
Payroll processing in 187 countries
Extra charge for some support services
PEO and EoR services available
No learning management programs
Excellent customer support
Globalization Partners Pricing
Like many full-service payroll and HR providers, Globalization Partners does not list pricing but gives you a quote depending on the countries where you want to hire or maintain employees, their roles, and their salaries. Users say it's expensive, but do not say what they are comparing it to. However, they also say they were satisfied with pricing explanations and even that Globalization Partners adapted it to the company's budget.
Getting started with Globalization Partners is easy. You'll need to contact sales, and a representative will discuss your needs and break down pricing for you. Pricing depends on a wide variety of factors, from country to employee salary, so be sure you understand it before signing anything.
Globalization Partners Features
Globalization Partners acts as an EoR, meaning it takes on the legal responsibilities for managing your international employees. As such, it has excellent services for payroll, onboarding, and other HR concerns.
You have to find your new employees, and it will handle the onboarding, payroll, and compliances. You are still in charge of training, mentoring, and performance management.
Payroll
As an EoR, Globalization Partners takes the payroll headache from you. You can track time and attendance and approve payrolls automatically if nothing changed from the last payroll, or go in and make changes. It ensures that you are following all the needed rules for tax withholdings, PTO, benefits, and more, and calculates the costs of payroll. Then, it sends the payroll for you to approve on the schedule you set (and as conforms to local laws).
Once you approve payroll, employees are paid in their local currencies by direct deposit or check, and Globalization Partners sends you a single bill for the entire payroll. Globalization Partners pays contractors as well as employees.
---
Benefits
The online "Globalpedia" not only lets you know the required and voluntary benefits expected in a country, from maternity leave to stock options, but also recommends how much you should add to salaries to cover these benefits. As a global EoR, Globalization Partners can secure enterprise-level benefits packages for employees at competitive prices. It ensures the benefits meet the country's requirements and offers you a choice of packages. It then manages the programs, both in payroll and execution.
Because benefits vary by nation, Globalization Partners does not list what services it offers. Contact its team with specific questions about the country you are interested in. It does endeavor to provide packages that make you attractive to job candidates in that area. Your rep will help you determine what's common, so you remain competitive.
---
Hiring and Onboarding
It's easy to expand to other countries with Globalization Partners. You need to find your own hires, but it will ensure you have a country-specific hiring package to offer candidates to make you a good choice. It also provides country-specific offer templates so you can get started on the right foot. Globalization Partners even has a team of lawyers specializing in international law to draw up employee contracts.
Once hired, Globalization Partners handles onboarding, paperwork, compliance issues, and more. Once the new hire signs the contract, Globalization Partners leads them through the onboarding, including getting their information and having them select benefits from the ones you've chosen to offer. One bonus feature is that its local HR representative will call your new hire, so they have a personal connection to the person they can contact with questions. You only have to worry about work assignments and supervision.
---
Compliance-Focused HR
Globalization Partners focuses on international tax, law, and finance expertise in areas of HR as well as payroll. This is important not only to keep you on the right side of international laws but also to give your employee the best experience.
Globalization Partners has experts in every location, so that you can get experience from people who are on the ground. They can help with hiring, managing, and even terminating an employee. Another advantage with Globalization Partners is that you and your employees have access to services regardless of the time zone or language. However, it only offers these services for employees hired outside of your country. (This is expected for an EoR.)
---
PEO Software
The PEO software is where you manage your employees. You can find their personal information such as contact information, salary, benefits, time off, and the like. You will also see and approve payroll on this system as well as use it for country research.
Real-world users say the software is easy to use and modern. Globalization Partners provides training and help articles. It also has a wide range of payroll and HR reports.
---
Partnered with ADP TotalSource
Globalization Partners has had a strong working relationship with ADP. In 2020, it won ADP's Rising Star Award. In February 2021 it announced its partnership with ADP TotalSource, a popular PEO service, allowing US businesses using ADP easier access to a global EoR. ADP TotalSource users can take advantage of this partnership not only for hiring in other countries but also if their American employees need to work in-country on a permanent or semi-permanent basis. See the ADP/Globalization Partners factsheet for details.
---
Globalization Partners Ease of Use
Setup help
Easy-to-use website
Dedicated team of local experts
24/7 year-round customer support
Training articles
In-country specialists
Globalization Partners does its best to make hiring, onboarding, and maintaining international employees easy. As an EoR, it handles many of the tax and legal issues for you, which is a huge plus. The website itself is straightforward, clean, and easy to navigate. You'll find country profiles as well as employee information on the site so you can do research if you are looking to expand into a new country or check on laws in your existing areas.
Globalization Partners sets you up and onboards in as little as a couple of days. It offers training articles and an in-app help section. You also get a dedicated team of local experts to help if you have questions.
What Users Think About Globalization Partners
| Users Like | Users Don't Like |
| --- | --- |
| Helpful, timely support | Some difficulty contacting the team |
| Easy to set up | Could use more reports |
| Knowledgeable | Expensive |
I found less than 100 user reviews on trusted third-party review sites, but of those, Globalization Partners got glowing praise and very few complaints. The biggest concern was not being able to quickly reach the support team, but these comprised only a handful of complaints, and even then, the overall service was deemed excellent.
The reviews came mostly from midsize companies (50–1,000 employees), although two small businesses gave the service 5 and 4 stars. I was impressed that the company took the time to respond to each review with a personal note rather than a generic response.
Top Globalization Partners Alternatives
| | | |
| --- | --- | --- |
| Best for: Small international businesses | Best for: Hiring refugees and contractors | Best for: Large international companies |
| Payroll fee from: $20/month/employee | Payroll fee from: $349 (free for refugees) | Payroll fee from: Approximately $85 per employee (custom) |
If you've narrowed your search down to a few payroll providers but still can't decide, check out our guide on choosing the best payroll solution for help.
Bottom Line
While an expensive international payroll and HR service, according to real-world users, Globalization Partners nonetheless is worth the cost. Acting as an employer of record, it can help you manage employees from hiring to termination and keep you compliant with local laws in over 180 countries and offers easy-to-use software. It recently partnered with ADP TotalSource and can provide benefits and HR assistance for those customers as well as its own. It has excellent user reviews and boasts a 97% customer satisfaction rate. Sign up for a Globalization Partners demo today.