Gmail is the most popular email software in the U.S. and worldwide. It offers a wide array of email organization, integrations, and collaboration tools. Our expert Gmail review found it's a good choice for anyone looking for an affordable, reliable business email solution that prioritizes communication, collaboration, storage, and security. Keep reading to learn more, including which alternatives to consider if Gmail isn't right for your small business.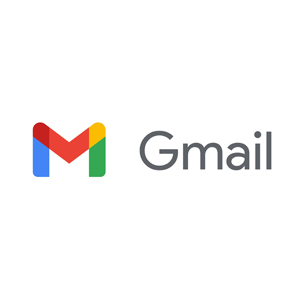 PROS

CONS

Ideal for collaborative teams and distributed workforces
Limited offline functionality
Paid plans include Docs, Sheets, Slides, chat, and video conferencing
Lacks advanced business email features (compared to Outlook)
Extensive integrations
Minimal built-in automations, email handling rules, and appointment-booking tools
Minimal commitment—monthly billing
Standout Features

Modern, intuitive interface
Smart suggestions and composition features
Google payments
Built-in language translation
Seamless use with Google Workspace apps

Monthly Gmail Cost*

$6 to $18

*Free plans use @gmail.com for domains, which isn't credible enough for business use

Contract Length

Month-to-month

Free Custom Domain

None; must be purchased separately

Customer Support

Online help center
24/7 email support
Enhanced support add-on available for 24/7 phone support or chat support
Gmail Review: Pricing
Google Workspace's Gmail is already our best value option for email providers. Although other providers have cheaper entry plans, Gmail is the global leading email provider because of its highly intuitive interface, unmatched collaboration and remote team features, AI-powered smart tools, and extensive integrations. The pricing is easily scalable, making it a great choice for small to medium businesses looking to grow.
Although Gmail can be used for free, it is not recommended for business email because addresses are on a .gmail instead of a custom, branded domain. Gmail's business email software comes with all Google Workspace apps, is billed monthly with no long-term commitment, and offers a 14-day free trial for all paid plans.
Click through the tabs below to see an overview of the Gmail business email price:
Cost: $6 per user, per month
Custom business email
Phishing and spam protection software
Ad-free email experience
100-participant video meetings
30GB storage per user
Security and management controls
Standard Support
Collaborative content creation (Docs, Sheets, Slides)
Cost: $12 per user, per month
Everything in Business Starter
150 participant video meetings plus recording
2TB storage per user
Security and management controls
Cost: $18 per user, per month
Everything in Business Starter and Standard
Gmail eDiscovery and retention features that allow administrators to search and save search results for compliance purposes
500 participant video meetings plus recording, attendance tracking
5TB storage per user
Enhanced security and management controls
Vault and advanced endpoint management
Gmail Review: Key Features for Business Email Users
Gmail has all the features you need for personal or business email use. This includes robust email organization, customization, integrations, collaboration features, and security.
Not only is Gmail one of the most trusted email solutions worldwide, it also boasts some of the most extensive productivity and collaboration features as well as integrations. Expect to get unique smart features, customization options, essential tools for business email, and more.
Find out more about the top reasons why Gmail is a popular choice for business email below:
Gmail provides plenty of features, allowing users to organize their emails efficiently. Some of the key organizational tools on Gmail are:
Categories: Automatically sort incoming emails into different tabs based on their content: primary, social, promotions, updates, and forums. You can customize which categories are displayed in your inbox and create your own custom categories based on specific criteria.
Labels: Group your emails in a way that makes sense to you, without moving them out of your inbox. You can create your own custom labels and apply multiple labels to a single email. You can also create nested labels within higher-level categories.
Stars: Indicate the importance of specific emails with stars. Gmail provides several star icons, including yellow, red, green, blue, purple, and orange. You can customize the meaning of each star to fit your needs.
Filters: Automate common actions such as labeling, archiving, deleting, or forwarding emails based on specific criteria. You can base the resulting action on the sender, subject, or keywords present in the email to customize and organize your inbox.
Flags: Mark important emails on the Gmail mobile app. When you flag a message on your phone, it will appear in a separate "Starred" section of your inbox. You can also use flags to mark messages as unread or to remind yourself to follow up on an email later.
Other notable features you can use on Gmail are creating custom signatures and custom email templates. Not only will this make your emails more recognizable, but it can also help streamline your business emails to multiple recipients. You can enable custom signatures and templates on Gmail in the settings menu.
Ready to get started? Learn how to create a professional email signature to use in Gmail.
---
The Google Workspace Marketplace boasts an extensive library of third-party integrations for Google Workspace. You can filter these add-ons depending on what programs they can work on (for example, some integrations can work on both Gmail and Google Docs interfaces), price, popularity, category, and rating.
What we like about this add-on marketplace is how these integrations are organized. Not only can you filter and search for specific add-ons you want, but Google also provides an Editor's Choice section where they list the top integrations for boosting productivity, workflow essentials, and innovative apps.
---
Google Workspace is best known for its features on collaboration, especially for remote teams. Not only can Gmail business users talk in real time with their team through Google Chat or Google Meet, but they can also comment on each other's work, suggest edits, and assign tasks or questions to each other. Read our Google Meet review to learn more.
Chat and Meet can be opened directly from the email interface, making seamless communication and collaboration a breeze. All paid plans for Google business email include a suite of productivity tools that make it easy to create, edit, and share documents among a team.
Wondering which software giant has the best communication software? Read our review of Google Meet vs Microsoft Teams to see which is better.
---
The smart features unique to Gmail include Smart Reply, Smart Compose, Nudges, and Auto Translation. These features offer suggestions to make it easier for users to understand and respond to emails.
Smart Reply is a feature that suggests replies based on the email you received. Nudge is a suggestion from Gmail to reply or follow up on an old email you might have forgotten. Lastly, Smart Compose offers writing suggestions in real time as you write an email. It has an extended functionality to give personalized Smart Suggestions, which takes into consideration the user's usual writing style and responses.
Pro tip: Turn on personalization for these smart features under settings to get custom suggestions based on your own writing style.
---
Although Gmail doesn't automatically use end-to-end encryption on business emails, it still has the option of encrypting emails and turning on confidential mode. The business version of Gmail in Google Workspace also uses an advanced machine learning model that blocks spam, phishing, and malware from reaching its users.
Gmail will also alert users if it detects suspicious activity on their account, such as a login from an unfamiliar location or device.
---
Gmail Review: Ease of Use
No other email service platform can rival the intuitiveness of the Gmail inbox. It is simple, familiar, and loaded with features without being overwhelming.
First and foremost, Google makes it easy to create a business account. Even people without any special technical knowledge or expertise can set up a Gmail business account in just a few steps. If you don't have a domain name, for example, you can purchase one while signing up to avoid the hassle of having to connect your domain separately.
Once registered, users can view a familiar mail interface similar to standard Gmail mailboxes. This means there is little to no learning curve in navigating Gmail for business. At the same time, Gmail is seamlessly integrated with other Google tools, making it easier to maximize productivity on Google.
Most importantly, Gmail for business strongly exhibits user-friendliness with its mobile app and accessibility. You can send and check messages with your phone, use Gmail business features on any device, and launch Meet video calls and Chats from your email dashboard.
Gmail Reviews & Key Statistics
Gmail is one of the most highly rated email services online, earning props for its ease of use and value for money.
On GetApp, Gmail earned a 4.8 out of 5 from over 11,000 reviews. The majority of the ratings are at 5 stars, with just a select number of concerns we highlighted in the table below.
Users Like

Users Don't Like

Versatility and easy third-party integrations
Email filters aren't always accurate
Wide range of tools for organizing emails
Standard support on paid plans isn't the best and can be slow to respond
Easy access on different devices
Lack of offline functionality and desktop apps
Reliability with no reviewed downtime
Email attachments are limited to 25MB
Simple and easy to use
Trash is deleted every 30 days
Gmail also shows excellent rates as a mobile app. With over 10 billion downloads on Google Play, Gmail reviews have garnered a 4.4 out of 5 rating from a total of 12.4 million reviews. On the App Store, Gmail got 4.7 out of 5 stars from more than 1.2 million ratings.
Gmail is the largest webmail client worldwide—it made up 86.8% of all webmail opens in 2022. The platform also boasts the highest number of users worldwide, with more than 1.8 billion users.
As of February 2023, Google Workspace overtook Microsoft 365 in the worldwide office productivity software market share. Google Apps took over 50.34% of the market share of all productivity software. Learn more about Google Workspace vs Microsoft 365 for businesses.
When to Use Gmail for Business Email
Businesses of all sizes and in virtually every industry use Gmail for business in the United States and worldwide. In fact, Gmail tops our list of the best business email providers for small businesses. It is especially useful for the following type of businesses:
Small businesses that need affordable yet reliable email service that is easy to manage
Startups that need scalable email solutions that can grow with their business
Remote teams needing a cloud-based storage email client accessible from anywhere
Collaborative teams using Google Workspace
Sales-forward companies wanting seamless access to video calling and chat with prospects and customers
Ecommerce businesses with high volumes of email communications
Any business in need of large email storage limits (e.g., creatives, legal firms, architectural firms, and so on)
Marketing agencies that need to streamline communications plus tools for tracking and analyzing email campaigns
When to Use an Alternative
While Gmail is a great fit for different types of businesses, especially small businesses looking for beginner-friendly software, it is still not for everyone. It lacks some advanced features present in other software, like end-to-end encryption, complex rule-setting, and email automation.
Larger organizations or enterprises wanting advanced email handling features and automation should consider Outlook—read our Outlook business email review
Email-heavy companies that need to send emails bigger than 25MB (Zoho business email plans have limits as high as 1GB)
Budget-conscious freelancers and startups that want a domain-and-email bundled solution—see which cheap email hosting solutions could be better
Medical practices and organizations handling highly confidential, sensitive, or protected information via email, as end-to-end encryption is not ensured with Gmail (try Proton Mail instead)
Top Gmail Alternatives
 

Best For

Starting Cost per Month

Larger organizations needing robust email features and customization

$6

Free-forever plan for 1-5 email addresses on a domain you own

$0

Free domain with email hosting for freelancers and startups on a budget

$1
For more alternatives, including providers offering more robust features and security, read our guide on the best business email apps.
How to Get Started With Gmail
Creating a personal Gmail account is as easy as filling out your account information and inputting a verification method. On the other hand, to use Gmail for business, you need to create a Google Workspace account, input and verify your domain, and register to a paid plan.
In general, here are the steps to follow to get started with Gmail for business email:
Create a Google Workspace account
Connect or buy a domain
Create a Gmail business email
Add payment information
Complete account setup
For a more detailed guide on how to use Gmail for your business, visit our article on how to set up Gmail for business.
Frequently Asked Questions (FAQs)
Gmail's business email service is not free—plans start at $6 a month. The free version of Gmail is designed for personal use and lacks the advanced business email functionality of purchasing Gmail as part of a Google Workspace plan. Its top features include custom business email addresses, increased storage, administrative controls, and productivity tools.
---
Gmail for personal use has a .gmail domain, while Gmail business email allows users to have a professional email address with their company's domain name. Gmail business email also has more customization options, higher security features, and unlimited storage space compared to free Gmail accounts.
---
Gmail is top business email software because of its affordable and flexible pricing, comprehensive features, collaborative environment, and extensive integrations. It is especially useful for businesses that want a reliable email service that is easy to manage and scalable to their business needs. Business Gmail reviews also show high satisfaction ratings from its users.
---
Gmail is better than Outlook for collaborative teams, as it comes as part of Google Workspace, which is built for collaboration in real time. However, heavy email users or those needing to manage other users' inboxes and calendars may find that Outlook as part of Microsoft 365 is a better choice. Read our head-to-head comparison of Gmail vs Outlook to decide.
---
Bottom Line
Google Workspace business plans include Gmail for business and a wide range of Google Apps perfect for teams looking to communicate and collaborate online. Not only are these apps efficient and easy to use, but they also have unique features such as smart suggestions, Google integrations, and organization tools. With plans starting at $6 per month, our final Gmail review verdict is it is more than worth the price for industry-leading software.