LinkedIn is one of the most popular social media networks and the only one dedicated to business and professional networking. It's the best place to promote your company as a great place to work and an industry leader. Plus, its free tools and paid plans harness the power of LinkedIn's network for promoting job openings and recruiting new employees.
Businesses can use LinkedIn for a number of initiatives, such as business exposure, networking, lead generation, and building brand awareness. For the purpose of this LinkedIn review, we'll be focusing primarily on using it as a recruiting platform.

Pros
Easy to use
Free plan has excellent tools for networking and researching talent
Top platform for recruiting
Professional focus
Cons
Hard to contact support
Paid ad pricing can be expensive
Costs extra to contact people out of your network
Deciding Factors
Very easy to use: In addition to the social-media-style pages, posting, and messaging, the advertising works similar to Google AdWords.
Huge professional network: LinkedIn is a worldwide social media platform with over 810 million members.
Research candidates: Profiles show experience, skills, recommendations, and more
Special recruiting program: LinkedIn Recruiter lets you conduct in-depth searches for talent, reach out to potential candidates and track applicants
Promote job openings and recruiting events: Post on your LinkedIn business page or create sponsored ads
Message potential and current candidates using LinkedIn's InMail
LinkedIn profile and business pages are free and easy to put together. Besides that, LinkedIn is also one of our top recruiting apps for finding new hires. It offers a paid plan specifically for recruiting, but its free tools are easy to use for research and reaching out to potential candidates.
In short, LinkedIn is best for:
Businesses recruiting qualified professionals: LinkedIn's profiles allow people to post resume-type information and other details that show them as thought leaders and industry experts.
Businesses looking to find passive candidates through networking: The social media nature and instant messaging tools of LinkedIn make it easy to reach out to connections, even those not actively looking for a job.
Businesses hiring managers and leaders: LinkedIn is one of our top choices for seeking people for leadership positions. LinkedIn is full of professionals in many different fields and typically have a filled resume of general and leadership skills.
Businesses looking for qualified international hires in professional fields: While the US has the most users (around 220 million), over 75% of LinkedIn users are outside the US, according to Kinsta.com. Thus, it's a good place to look for international employees as well.
---
LinkedIn may not be right for you if you are a business:
Needing hourly or unskilled labor: LinkedIn is a powerful tool for finding and hiring employees—but candidates on the platform are typically white-collar workers and industry specialists. If you are looking for blue-collar, hourly, or young workers, such as for retail or restaurants, you may want to check out our list of the best recruiting software.
Hiring freelancers: While you can seek and contact freelancers for jobs on LinkedIn, you may streamline your search by using more powerful platforms for finding freelancers and gig-based workers instead.
---
LinkedIn Deciding Factors
| | |
| --- | --- |
| Easy to Use | In addition to the social media-style pages, posting, and messaging, the advertising works similarly to Google AdWords. |
| Large Professional Network | |
| Research Candidates | Candidate profiles show experience, skills, recommendations, and more. |
| Social Recruiting Program | LinkedIn Recruiter lets you conduct in-depth searches for talent, reach out to potential candidates, and track applicants. |
| Promotes Job Openings and Recruiting Events | Post jobs on your LinkedIn business page or create sponsored ads. |
| LinkedIn InMail | Message potential and current candidates. |
Looking for something different? If you want a wider reach or a more robust applicant tracking system, check out our list of best job posting sites. You can always use them in conjunction with LinkedIn.
How LinkedIn Compares With Top Alternatives
Best For

Starter Fees

Our Review

Recruiting professionals

$0

Small businesses needing applicant tracking system functions, background screening, etc.

$0

N/A

Free job posting

$0

Finding professional freelancers

$0 + 5% transaction fee
LinkedIn Pricing
LinkedIn offers free and paid premium plans. In addition to the plans listed below, it offers a Sales Navigator plan primarily for identifying potential clients rather than potential employees, so we won't cover that in detail.
Free: Allows you to create a profile page and begin browsing and connecting with others
Career ($29.99): For candidates rather than recruiters; helps job seekers get on employers' radars
Business ($59.99): Used primarily for promoting your business, it can help you get the attention of qualified job seekers
Recruiter ($140+): If the free tools are not enough, this plan gives you an extra boost with detailed search and improved InMail reach (InMail is LinkedIn's messaging feature)
Many SMBs find the free plan sufficient for their day-to-day needs, but you can always upgrade to a paid plan for a limited time such as when you are in a hiring surge. LinkedIn also offers a free 30-day-trial of each Premium plan. After that time, it will start billing unless you cancel. It warns you seven days before your trial ends, which is a courtesy we don't always see in subscribed services.
LinkedIn Plans at a Glance
| | Free | LinkedIn Premium Career | LinkedIn Premium Business | LinkedIn Recruiter |
| --- | --- | --- | --- | --- |
| Cost per month | $0 | $29.99 | $59.99 | $140+ |
| Profile page | ✓ | ✓ | ✓ | ✓ |
| Connect with others | ✓ | ✓ | ✓ | ✓ |
| Search profiles | ✓ | ✓ | ✓ | ✓ |
| See who has viewed your profile in the last 90 days | ✓ | ✓ | ✓ | ✓ |
| People browsing (level of connection accessible) | Third degree | Third degree | Third degree | Third degree, advanced search filters, candidate search alerts |
| Send InMail (to those not in your network) | ✕ | 5 | 5 | 30 |
| Business Insights | ✕ | Company and job applicant | Company and job applicant | InMail performance, company and job analytics |
| LinkedIn Learning access | ✓ | ✓ | ✓ | ✓ |
| Access LinkedIn Interview Prep tools | ✓ | ✓ | ✓ | ✓ |
| Advanced plans | ✕ | ✕ | ✕ | Includes team collaborators, more searches, more filters, out-of-network search |
Expand the sections below to learn more about each of LinkedIn's paid plans.
---
---
You can post job ads on your business page for free, but for active recruiting, LinkedIn Recruiter gives you access to its network of over 930 million professionals. You can filter searches by skills, location, or other requirements, pare down the list to those who say they are actively interested, and more. Artificial intelligence (AI) also learns from your searches to make recommendations for you.
You start by creating a project, then finding your candidates and adding them to the project. This makes organizing easier. Next, you can reach out to prospects via InMail. You get 30 credits a month, with credits expiring after 90 days, so you don't have to use them all in a month. You can also make message templates and send out group messages. As candidates reply, you can save them, make notes, and more.
With Recruiter (as opposed to Recruiter Lite), you can bring in team members or clients to the conversation. They can view applicants without logging into LinkedIn. They can also add notes. If you have an applicant tracking system, the Recruiter Plan lets you integrate those as well.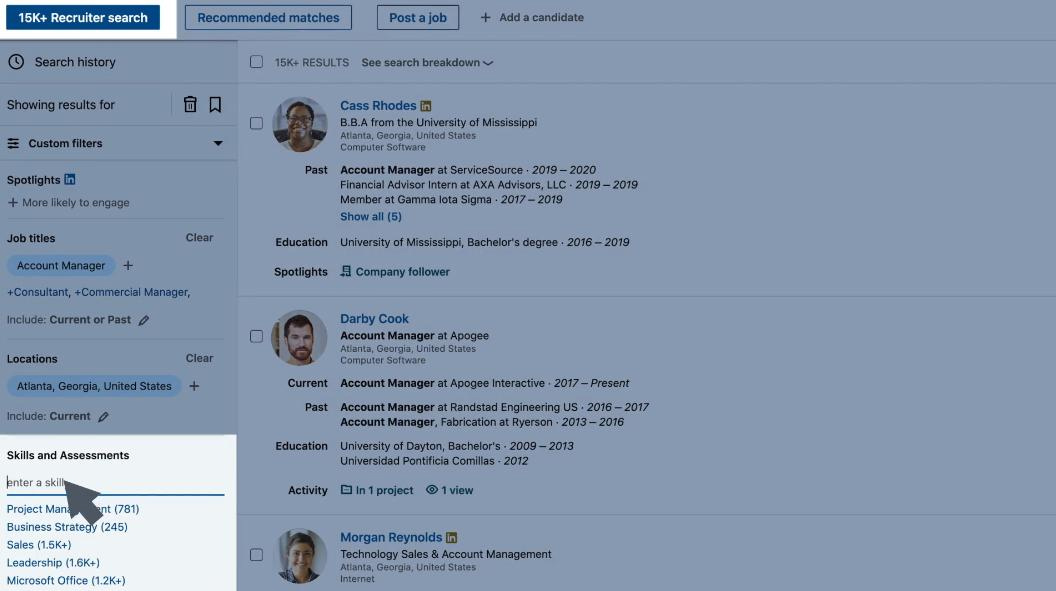 ---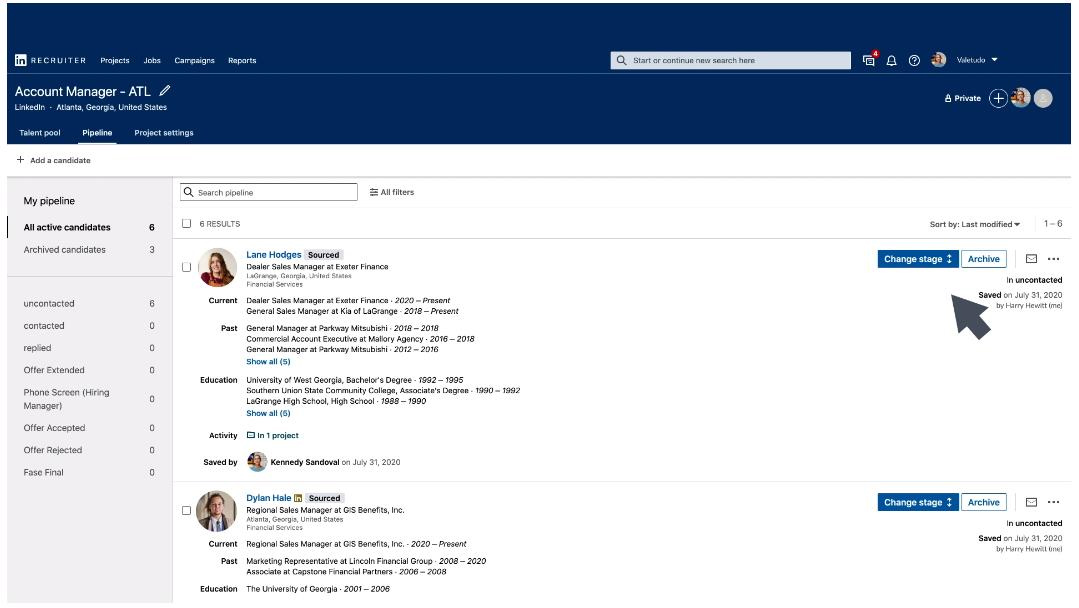 ---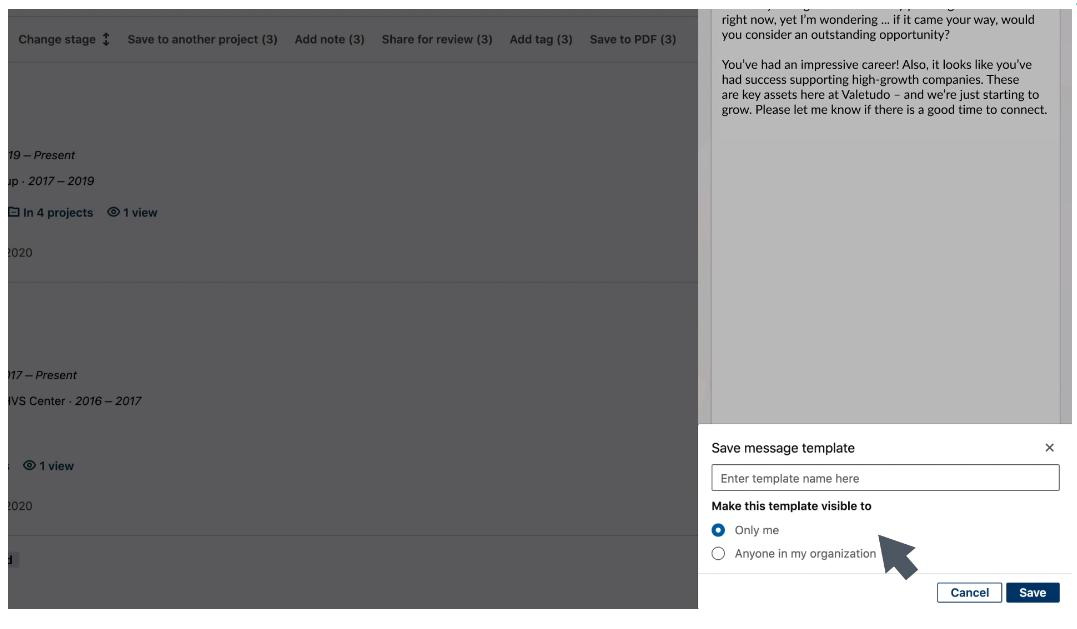 ---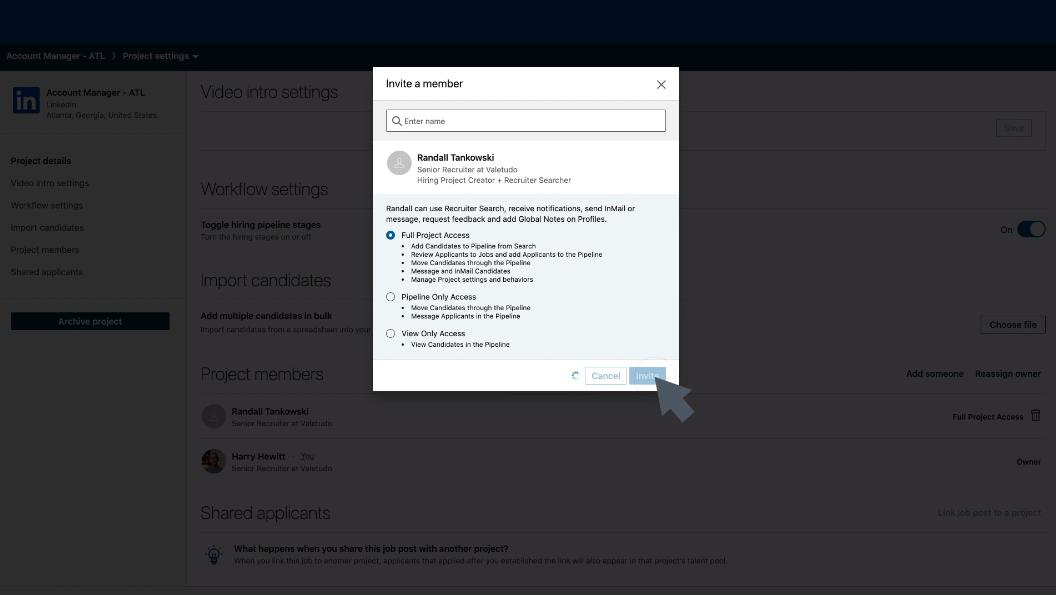 ---
LinkedIn Recruiting is a powerful platform. We only touch on the basics here, but you can read our article on finding employees with LinkedIn to get more details and advice.
---
LinkedIn Features
LinkedIn is designed to be a professional networking solution. Therefore, while it offers features similar to most social media platforms, the focus is on business: making contacts, hiring employees, and showing your business in its best light to both customers and potential new hires.
Business LinkedIn Pages
The business account (LinkedIn Page) is about your company—its mission, employees, advertising, jobs, etc. You gain followers rather than connections. Savvy job seekers research the companies they are interested in—and LinkedIn, along with your website, is one of the best ways to learn more about you.
Note: You have to have a personal page to set up a business page. However, you cannot post job ads to a personal page—this is only available with Business Pages. You can always transition to a business page if you grow. Check out LinkedIn's guide for how to do just that.
You can post to any of the tabs on your Business Page (About, Posts, Jobs, Video) for free. You can also create events for free. The People tab shows demographics about your employees that LinkedIn has collected based on their personal accounts.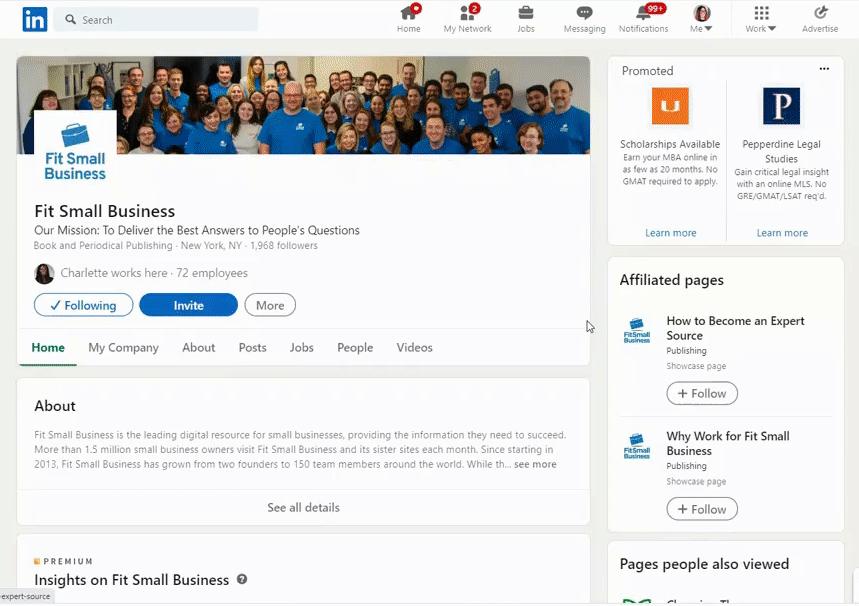 ---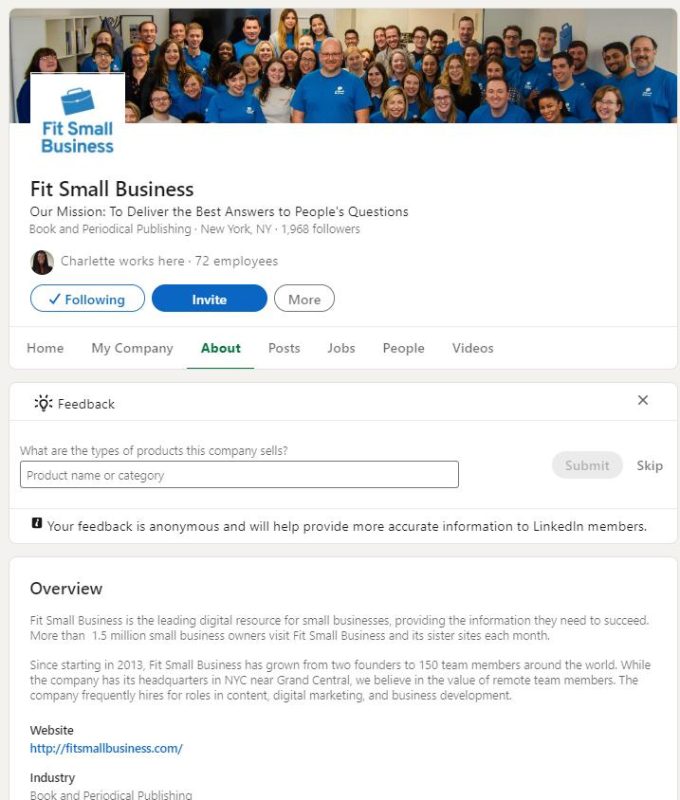 ---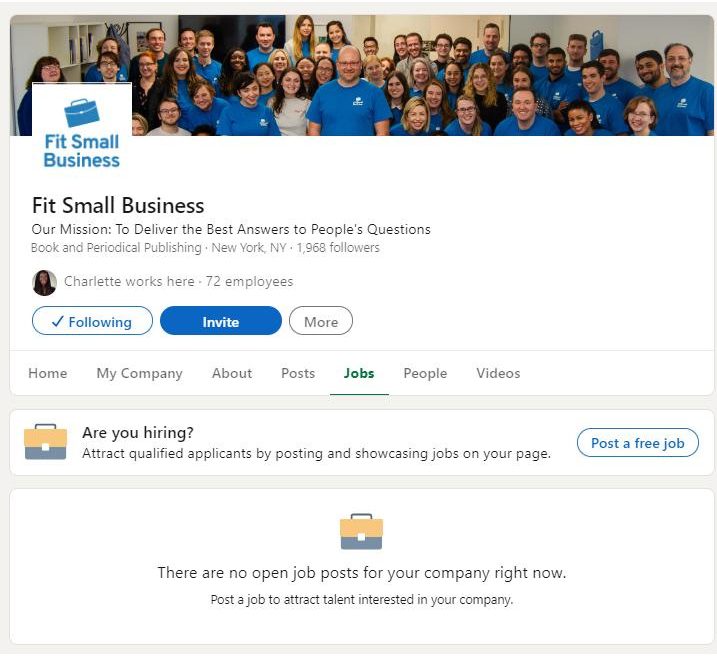 ---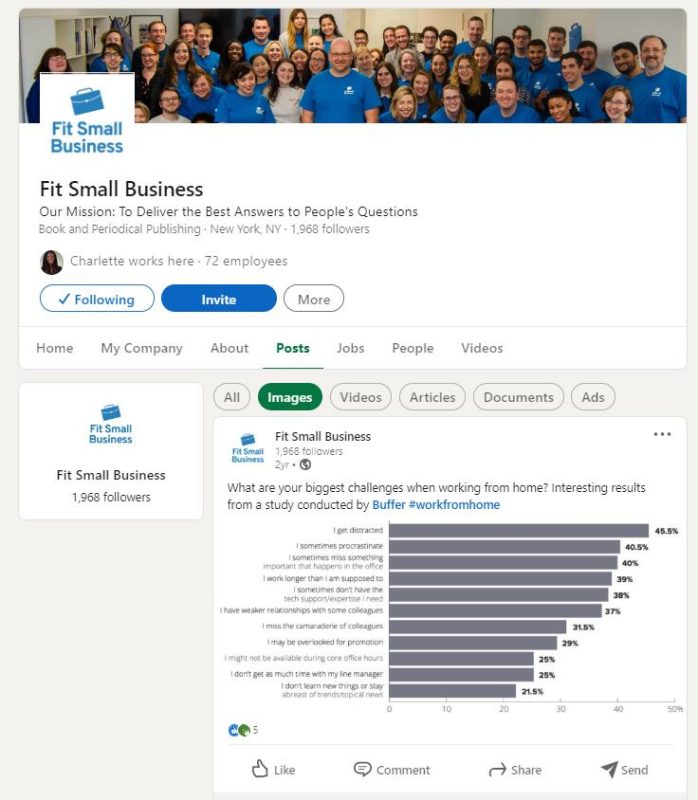 ---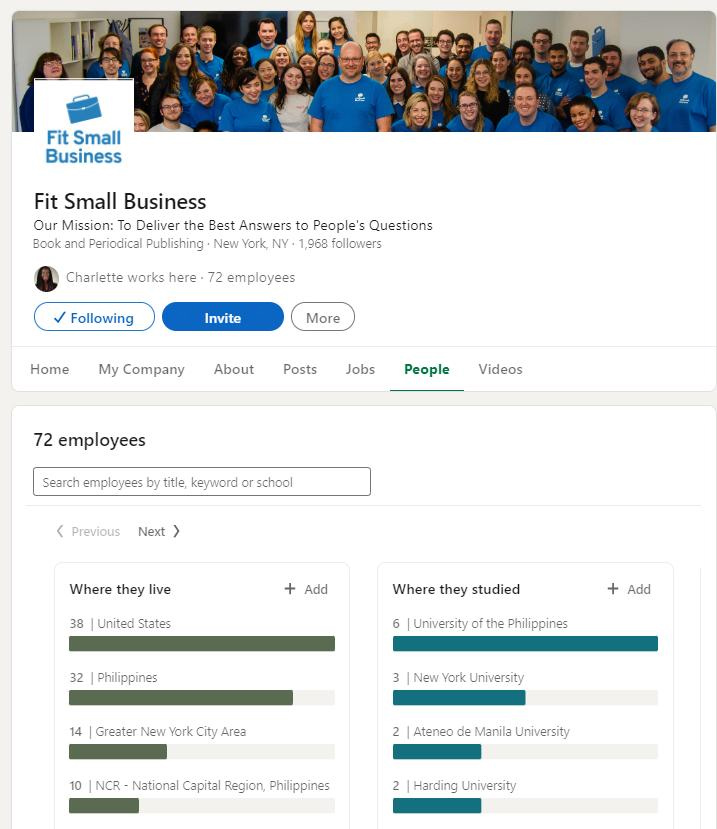 ---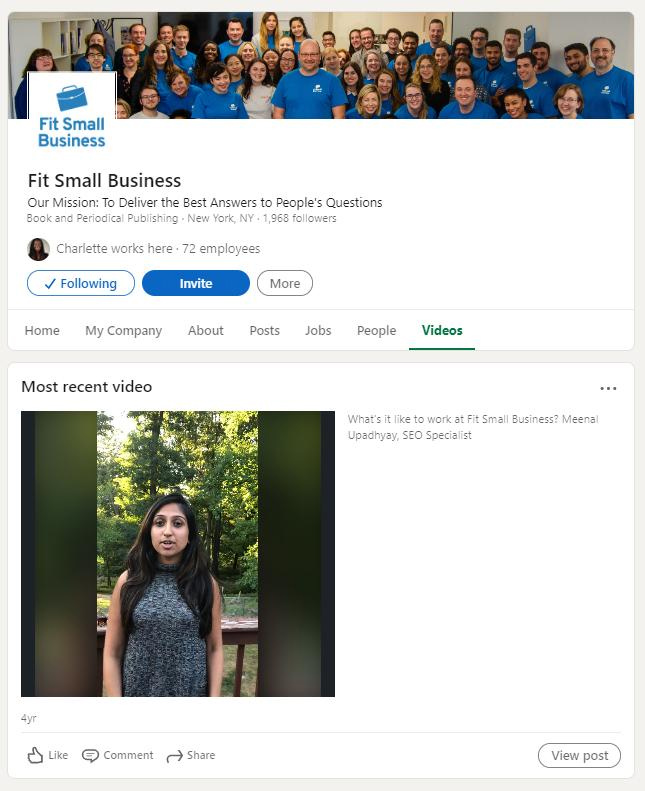 ---
Personal Profiles
As a business owner or recruiter, your personal page can introduce you and your company to a broader business audience, help build a network you can tap to fill open roles, establish your credibility in the market, and more. There's no reason not to have a personal profile, and you need one to create a Business Page.
Personal profiles are also a great resource for looking at potential candidates. You can either search profiles or look up a profile of someone who has applied or been recommended to learn more about them.
LinkedIn's personal profile is designed to be like a resume and has places for endorsements from previous managers or co-workers. People can indicate if they are looking for work or are open to opportunities. LinkedIn has skills assessment tests with badges for the person's page and they are noted when someone does a recruitment search. In addition, posts tend to display their expertise in their field, as opposed to the lighter antics of TikTok.
InMail
InMail is LinkedIn's messaging feature, but with a twist. Unless you have a premium plan, you can only contact people with whom you are connected. Paid plans offer a limited number of InMail messages per month to contact people outside your network. In this way, you can reach out to job candidates even if you are not connected with them.
Sponsored messages are promotional or informational ads that are part of a marketing or hiring campaign. You can target these by profile information like position title, industry, or region. They don't count for message credits in your InMail system but are paid for on a cost-per-send or cost-per-displayed basis. Learn more on LinkedIn.
LinkedIn Groups
Like other social media platforms, LinkedIn lets you form or join groups, which are private spaces for viewing, posting, and commenting on posts with other group members. Users within the same group can also send messages to each other through InMail. Use this to find candidates in your alma mater or through professional organizations like the National Society of Professional Engineers.
LinkedIn Events
Personal profiles and business pages both have the option to let you create events, such as meetups, workshops online, or webinars. They can be in person, online, or via LinkedIn Live. You can use this to create or announce recruiting events or job fairs.
LinkedIn Ads
If you want greater publicity for your job ads, LinkedIn has impressive tools through Sponsored Content. It can take the form of text, images, video ads, and even sponsored InMail messages. This is similar to Facebook.
In addition, you can create original ads—called Direct Sponsored Content. You pay for ads by objective, such as visits to your careers page. In that case, LinkedIn only charges if someone clicks the website link on your ad. This makes it analogous to Google Ads, and indeed the interface is similar.
In addition to creating ads, you can retarget them to reach specific audiences based on actions. For example, you can send ads specifically to people who recently visited your careers page. Retargeting depends on the ad, action, and desired result. Learn more on LinkedIn.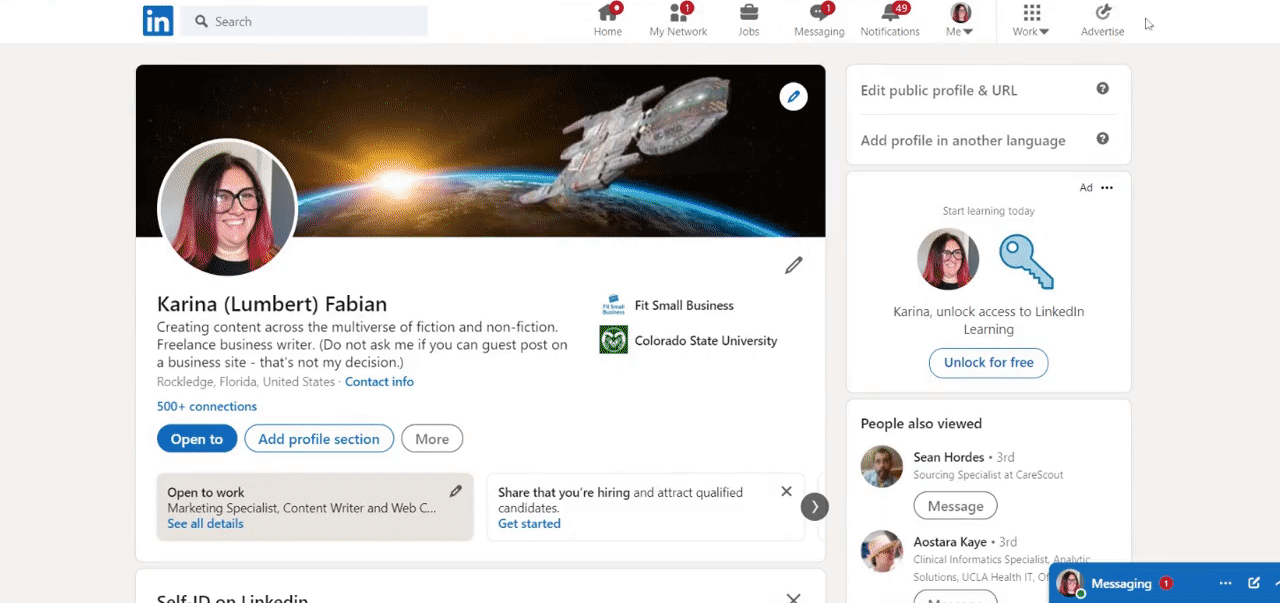 ---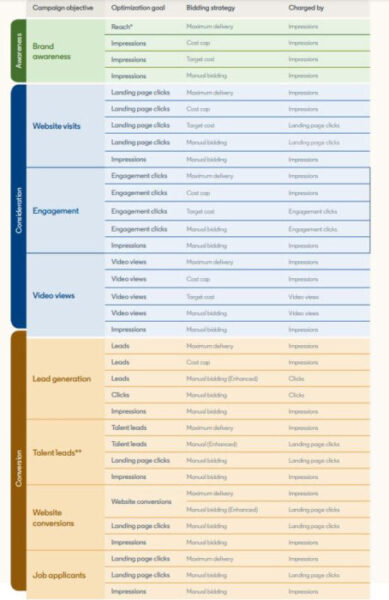 ---
Mobile App
The LinkedIn mobile app lets you do all the front-facing tasks that the online version does: business and social networking, posting on your feed, candidate research, and messaging people. You can also add things to your profile and schedule events. However, you need to access the online version for more back-end work, like using LinkedIn Recruiter.
LinkedIn Ease of Use
Highly intuitive—easy as Facebook
Huge set of how-to articles
No live chat, phone contact for free plans
If you are comfortable with social media of any kind, then LinkedIn is a no-brainer. It's extremely easy to create and edit a profile or business page, add items, upload videos and images, and reach out to connections. InMail works like any chat, although there are limits on who you can contact. The search feature pops up people in your network with indications of how you may be connected (for example, people your current employees are connected to).
My biggest issue with LinkedIn is the support. There are probably thousands of articles—but they are overly focused. Sometimes, I could not find an answer to more general questions, and sometimes, the different terminology was confusing (for example, there are no articles for "Business page," but rather for "Showcase page"). I never did find a contact form, email, or chat for support—despite finding instructions on LinkedIn that were supposed to have led me to those options.
What Users Think About LinkedIn
Users Like

Users Don't Like

Super easy to use
Paid plans and PPC pricing are pricey
Excellent for business networking
Support hard to reach
Like that it's business-specific and professional
Can get spammed by other LinkedIn members (via InMail)
Overall, private and business users that left LinkedIn reviews said that they loved both the paid and free plans of the platform. They appreciated the business focus of the platform—which made networking and lead generation easier—and found the tools overall effective. The two main complaints were the prices, especially for ad campaigns, and that support was hard to reach. (I also had a hard time even finding a way to contact support directly.) Overall, however, people say LinkedIn was well worth the time and effort they put into it.
Capterra: Business Plan, 4.6 out of 5, 1,400+ reviews
Bottom Line
LinkedIn is the place for businesses and business people to meet. Its free pages make it easy to get your company noticed and make connections with potential future employees. With paid plans, you get even more power for finding and hiring great talent. Best of all, it's super easy to use. If you don't already have a LinkedIn account, set aside some time and make one soon. Don't miss out on this powerful business and talent recruiting tool.