Monster Review: Is It the Right Recruiting Software for You?
This article is part of a larger series on Hiring.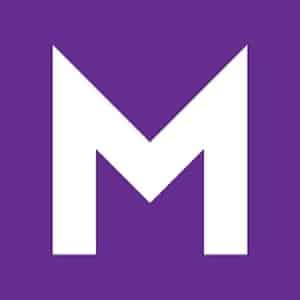 If you're just starting out hiring employees, you can save time and money by preparing all your information and processes before placing a job ad. Learn more in our article on how to hire employees.
What We Recommend Monster For
I've rated many job recruiting software, as well as used a few myself, and I can say that as a job board, Monster does a good job reaching candidates. In fact, many applicant tracking systems (ATSes) and recruiting software services also post to Monster, and it is a popular job board for job seekers around the world.
Overall, Monster is best for:
International job searches: Monster works in the US, Canada, and 12 European countries.
Local jobs: Monster partners with over 500 US local newspapers, making it a good choice for advertising jobs where hiring local works better.
High-turnover businesses: Monster's ability to save and reuse job ads, plus keep resumes on file, make it easy to look for employees for the same (or similar) positions again and again.
Hiring veterans: Monster posts through Military.com to attract veterans, who often have not only practical work experience but the discipline that some roles require.
When Monster Would Not Be a Good Fit
Businesses on a tight budget: Monster's lowest plan is $279/month for a single job posting. If that's more than you're willing to spend, consider our list of the best free job posting sites.
Infrequent posting: While you can pause or cancel your account, you still must pay for a full month whenever you use Monster. For seasonal hirings or infrequent postings, consider Indeed.
Hourly workers: While you can use Monster to fill lower-skilled, hourly jobs, there are sites that target these job seekers. Consider Homebase, or Snagajob.
Applicant tracking: While Monster integrates with applicant tracking systems, it does not have one of its own. Consider one of our recommended free applicant tracking systems if this is what you need.
Monster Alternatives At a Glance
| | | |
| --- | --- | --- |
| Best for: Free job posting | Best for: Wide distribution | Best for: Hiring and onboarding |
| Base monthly fee from: $120 | Base monthly fee from: $299 | Base monthly fee from: $71 + $1.20/employee |
| Job listing, resume search, email to job seekers | Job listing, resume search, email to job seekers | Job listing, hiring, onboarding, PTO management |
| | | |
Looking for something different? Read our guide to the best recruitment software for small businesses to find a service or software that's right for your business.
Monster Overview
PROS

CONS

2,000+ job templates
No free plan
14 countries
No applicant tracking
Easy to use
Seekers complain of recruiter spam after signing up
Automated communications
Mobile app for job seekers only
Monster Pricing
| Features | Starter | Standard | Premium |
| --- | --- | --- | --- |
| Monthly Price | $279 | $399 | $649 |
| # jobs at a time* | 1 | 3 | 5 |
| # resume views | 50 | 150 | 250 |
| Performance boost | ✕ | ✓ | ✓ |
*You can switch out job ads at will; for example, posting a job for an accountant one week and an engineer the rest of the month.
Monster's monthly pricing varies by the number of active job posts and resume views you are allowed, though the higher plans also give performance boost. Performance boost means it places your ad with newspapers and Military.com in addition to Monster.com. High-volume job posters can contact Monster for custom pricing.
Any plan gives you access to unlimited candidates and Monster's suite of services. You can switch out jobs at any time. It also lets you cancel your plan, but there is no refund. Rather, you can continue to use it until your 30-day cycle ends.
All plans come with a four-day free trial. You need to sign up for a plan, and at the end of the trial, you will be automatically charged for the plan you select unless you cancel it before the trial ends.
Monster also offers a pay-per-click pricing scheme, but it's only for companies posting over 100 ads at a time. If that is you, contact Monster Sales for a quote.
Monster Features
Getting started with Monster is easy. Simply sign up for a plan and start the free trial. When the trial ends, Monster will charge your payment method. You can always pause, cancel, or change your subscription. The dashboard shows all your information, from your account information to the candidate files.
Tabs at the top let you post new jobs, search Monster's collection of resumes, or manage the jobs and candidates you already have. Management functions such as editing, pausing, or closing a job, can also be done from the individual job listing on the dashboard.
To create a job, simply click on Post a Job and fill in the information. Not sure what to write in the job description? Monster has over 2,000 pre-written job descriptions you can copy or modify. Once complete, you can set up search criteria for the job, such as region or category. This makes it easier for qualified candidates to find you.
Postings are flexible; you can start and stop them at any time or edit them for a new job opening. You can also save the job to the Hiring Library for reuse. This is a great tool if you often post ads for the same job position.
It takes about an hour for your job ad to populate to the Monster website. Monster also posts on Military.com and hundreds of local newspaper sites. Further, it will send your job ad in an email alert to any qualified candidates in its system.
---
Monster has an extensive resume database so you can find and view candidates proactively. It ranks and scores candidates based on your specific criteria, so you'll always see the best matches first. Precision filtering lets you narrow or widen your search results.
Once you've found some matches, you can view their Monster profiles and resumes on the site and see any activity like emails or notes you've made about them. You can also compare candidates, forward a candidate to someone else, like a manager, or save them in a folder for consideration later.
---
Monster makes it easy to contact candidates directly via email or text. It offers templates for common communications, such as the initial contact and invitation to interview. You can modify these and send them to multiple candidates at a time. You can save these letters in the Hiring Library, so you can quickly access them when you post the next job. You can also set up 5- and 10-day follow-ups and email campaigns.
In addition, you can set up automated text and emails for the more common tasks like acknowledging applications. This saves you time so you can concentrate on finding the best person for the job. If you search resumes, you can save the search, and Monster will email you when new resumes are submitted that match your criteria.
---
Monster makes it easy to compare candidates. You can save resumes into folders and from there select up to five at a time for side-by-side comparison. It allows you to add notes in the candidate overview and track application status in a very basic way. However, it does not offer much more by way of screening, such as skills tests or background checks. It is worth considering if you need screening and pre-hire assessments.
Monster integrates with ATS software but does not have applicant tracking systems of its own, although it does have some rudimentary tools, such as moving candidates to folders, which you can search by parameters like candidate status. It also lets you forward a candidate's information or make notes on the candidate.
---
Monster lets you create a company page that profiles your business and gives prospective employees insight into why they may want to work for you. In addition to general demographics, you can add company history, locations (aided by Google Maps), benefits, recent jobs, and more. You can also upload a video. The profiles are added to the Monster website for job seekers to search as well as attached to your job postings so they can click to get more information.
---
If Monster's general job postings are not enough, it offers specialized services for niche recruiting. This is an additional service with custom pricing.
Monster Talent Fusion Recruiting Services develops a recruiting strategy geared specifically toward your niche market, whether you need a rocket propulsion expert or a haute cuisine chef. You'll get assigned a dedicated account manager who leads the team in developing a campaign that gets you known by the right candidates, and then screens applicants for the best fit for your job needs and company culture.
---
Monster's mobile app is highly rated and popular on both the Google Play and Apple App stores. However, it's only for job seekers. For employers, Monster's website is mobile optimized.
In general, the app has been easy to use, allowing job seekers to upload resumes or build from scratch, set job preferences, and apply with swipes. Several four- and five-star users have said they've quickly found jobs through the app. However, many users complain that the swipe function forces them to either reject or apply for a job; they cannot save the job to review later. Others say it actually makes the process slower for them because they have to give each job more consideration before moving on.
---
To get the most success in attracting good candidates, you need a service that is easy for job seekers too. Monster's job seeker website lets you search for jobs by location, category, or both. Candidates can set up email alerts and upload resumes. Once a candidate applies, you can send them emails to reach out.
The applicant section has salary tools, career advice, and more. It also lets applicants view company profiles, so they can learn about the company's values and culture.
Monster has programs to help those new to the workforce with interviewing and other job-related skills, such as its webinar for new graduates. This can help you find better-prepared candidates.
---
Monster offers 10 reports, the data for which can be viewed in graphs or spreadsheet format. These reports can show you how a job ad is performing, how well the hiring process is progressing, and other data points like active jobs, resume views, etc. Of particular importance is the Equal Employment Opportunity Commission (EEOC) report, which is required particularly for federal contractors to ensure they are adhering to affirmative action and nondiscrimination requirements.
---
Monster Ease of Use
Training webinars
Support during business hours
Recruiting services
Online help articles and videos
Easy-to-use software
Templates
Monster's website is easy to use. Once you sign up, you access the dashboard, which has all the tools and information you need. You can take advantage of the job templates as well as the email templates, which you can edit in the system to suit your needs.
There are articles online in the help section, as well as some demo videos. Users can sign up for live seminars, and there is monthly new hire training. If you need particular help, you can call Monday–Friday 9 a.m. to 5:30 p.m. Eastern time or contact Support via email.
What Users Think About Monster
Recruiters and HR managers give Monster good reviews. Most of them agree it's easy to use. Some call out the great communications features, such as the ability to email multiple candidates at once. However, they say the resume search function is not as good as others, as they often find multiple resumes from the same person with outdated or conflicting information. Some also say that they don't find it as good for finding technically skilled candidates, and a few said they use Monster after or as a supplement to other resources.
On the applicant side, Monster does not fare as well. Candidates agree it's easy to use (at least on the desktop), but that they get jobs that don't reflect their search parameters. In the past, there were complaints of getting spammed by foreign job recruiters, so much so, that people were canceling accounts. While we did not see spam complaints in 2022, it could be that many qualified candidates are still avoiding Monster, which could affect your ability to find the right candidate.
When reading through user reviews, here are some of the trends that I noticed:
| Users Like | Users Don't Like |
| --- | --- |
| Easy to use | Candidates say they get spammed |
| Mass email function | Duplicate, outdated resumes |
| Better for high volume | Results not reflecting search parameters |
Bottom Line
Monster is a well-known job recruitment service with access to hundreds of local news sites and extensive email lists to thousands of candidates qualified in a multitude of jobs. Its job description templates and automated emails to candidates save you time, and the comparison tool makes it easy to evaluate candidates quickly. Sign up for a Monster free trial and post your first job ad today.