6 Best Ghost & Cloud Kitchen POS Systems
This article is part of a larger series on POS Systems.
Ghost kitchens (also called cloud kitchens or dark kitchens) differ from traditional restaurants in that they prepare food for takeout and delivery only. They take online or phone orders and most often work with one or more third-party delivery services. While some delivery services like DoorDash provide an iPad for managing orders, ghost kitchens can benefit from a point-of-sale (POS) system that coordinates all orders, tracks ingredients, and manages drivers so you can concentrate on creating great food on schedule.The best systems allow ease of use and transparency for both diners and operators.
We considered over a dozen POS systems to choose the six best for ghost kitchens. The best cloud kitchen POS systems are:
Best Ghost Kitchen POS Systems Compared
POS System

Monthly Fees*

Online Transaction Fees

Third-party Delivery Integrations

Contract

Driver Management

$0–$60

2.9% + 30 cents

10+

None

Good, but lacks driver maps

$0–$199

1.99% + 25 cents

5+

2 years

Excellent

$55–$75

Varies by processor

2+

1 year

Good, includes customer time estimates

$29–$69

Varies by processor

ViaGetOrder

None

Excellent

$0–$165

2.99% + 15 cents

12+

None

Excellent

$69–$399**

2.6% + 10 cents

4+

None

N/A
*Based on month-to-month rates
**Additional $39 for Delivery add-on
Square for Restaurants Plus: Best Overall Ghost Kitchen POS

Pros
Easy setup
Includes delivery management tools, online ordering website
Square Teams (scheduling) included
In-depth reporting
Cons
Onboarding training has fee attached
Tied to Square Payment Processing
No options for industry-grade hardware
What We Like
Square often ranks high among our best-of lists for POS systems and payment processing. It offers a free basic version that includes online ordering—you only pay for credit card processing. However, in this case, we recommend Square for Restaurants Plus (at $60 per month), which also includes advanced inventory, scheduling, and the KDS software. Plus, as you grow, Square grows with you with features like payroll, banking, and scheduling.
It earned an excellent 4.59 out of 5 on our rubric. The only thing keeping it from maxing the pricing score was that it only offers Square payment processing. Also, one-on-one training starts at $1,399, which is incredibly expensive for those really wanting in-depth training on their POS system. Besides that, Square for Restaurants Plus is great for any cloud kitchen operator in need of reliable POS software.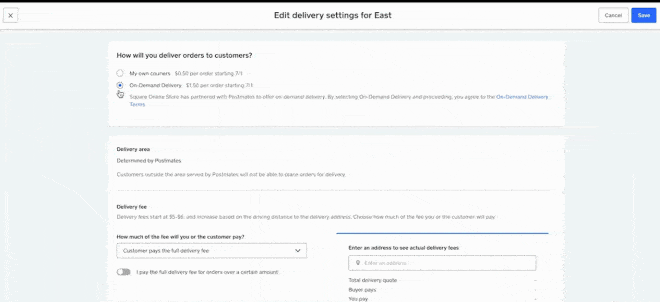 ---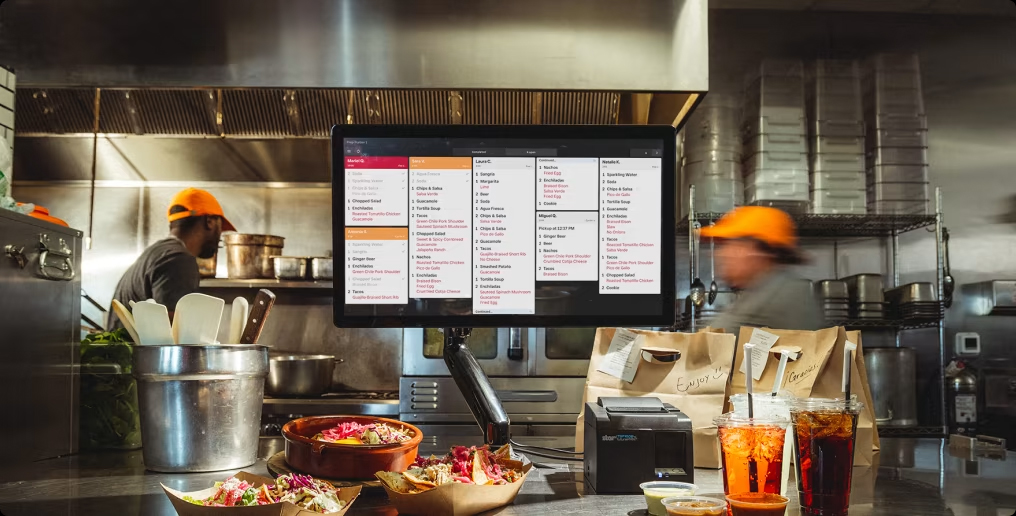 ---
Monthly Software Fee
Free – $0
Restaurant Plus – $60
Premium – Custom quote
Processing Fees
2.9% + 3 cents
Custom rates available for over $250,000 in monthly processing
---
Set up multiple online menus
Why limit yourself to one concept? Square lets you launch as many online ordering pages as you need, so your ghost kitchen can provide anything from sushi to Southern homestyle cooking. Square funnels these different concepts back to your KDS in an organized manner, allowing you to fill different brand orders with accuracy.
Auto86 reflects across menus
Square's automated inventory counts will automatically 86 an item across all internal menus (you'll still need to update third-party menus yourself or via a middleman app). Toast and Lightspeed also have this feature. With the others, you need to take off or snooze an item manually. This becomes helpful when you are managing multiple concepts and need a quick and efficient way to be organized within them.
Flexible Delivery
Square integrates directly with third-party platforms Slice, Postmates, and DoorDash. If you prefer aggregating apps, you can choose from several, including Deliverect and Chowly. Like Toast, Square allows you to hail third-party drivers on-demand for flat rate fees, or deliver via an in-house team. Square charges a fee of 50 cents for each delivery processed by your in-house team, so you can pay as you go. Others on our list require flat monthly fees no matter how many deliveries you process. However, Square's driver management system does not include maps. Rezku offers the best for drivers, with route optimization tools.
Chargebacks waived up to $250 per month
Virtual kitchens don't have to deal with dine-and-dash, but you are still in danger of losing money to chargeback requests. While the others on our list provide varying levels of protection, Square is the only one that simply waives the fees associated with chargebacks for up to $250 per month.
In-depth online ordering tools
Square has built out a truly efficient and easy service for those ordering online. It has features such as the ability for customers to reorder past orders in just three taps, allow as many ordering screens as you would like, and accept different online payments such as Apple Pay and Cash App. Square's online ecosystem is built to help improve online ordering, which is why it caters so well to the cloud kitchen concept.
---
Rezku: Best for Low Processing Rates & Driver Management

Pros
Driver route optimization tools
Baseline POS includes online ordering, loyalty, and gift cards
Pace or throttle orders easily
Branded online ordering app available for customers
Cons
Limited reporting capabilities
Limited to Rezku payment processing
2-year contract
What We Like
Rezku requires a two-year contract; however, it offers excellent tools for ghost kitchens, a cash rewards program (that can save you processing fees), loyalty programs and gift cards, and free POS software that contains everything from online ordering to gift cards and KDS software. The driver management tools are first-rate, not only with maps but also route optimization. So, if you are OK with a contract, Rezku is a great choice. The processing rates are also very competitive and affordable.
It earned 4.57 out of 5 on our rubric. We found it easy to use with a lot of great features. However, it lost points for requiring a contract and lacking scheduling tools (like Square offers) and onboarding tools (like Toast offers). Rezku does offer some of these via integrations. If you need an API (for integrating a delivery service not on its list) or handle multiple locations, you will need the Enterprise Plan.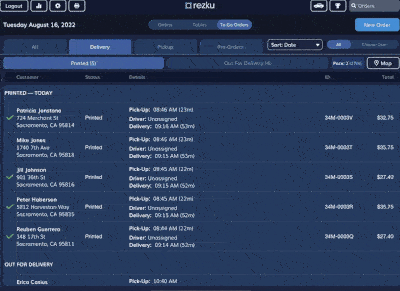 ---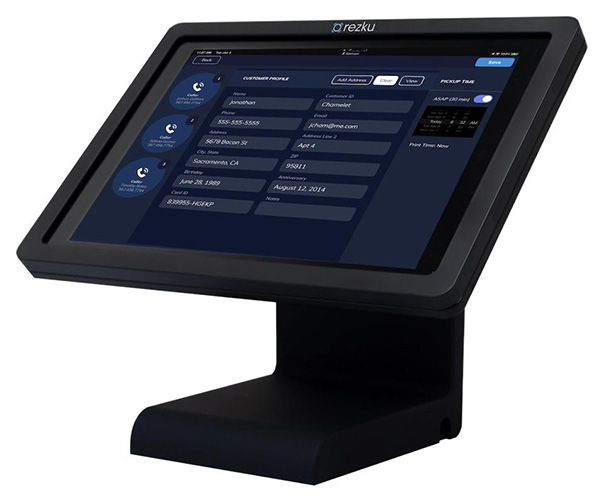 ---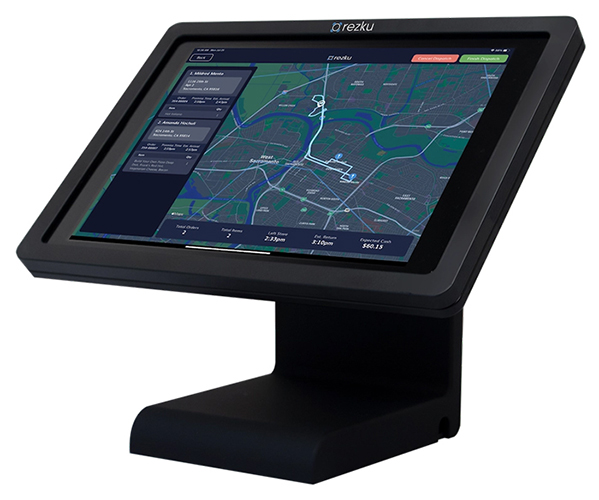 ---
Monthly Software Fee
Startup – $0
Growth – $99
Established – $199
Enterprise – Custom quote
Processing Fees
Startup – 1.99% + 25 cents
Growth – Tailored to operation
Established – Tailored to operation
Enterprise – Custom quote
---
Online ordering included
Like Square, Rezku includes online ordering even in its most basic system. You'll get a custom-branded menu website and can create a QR code for it, which is a great tool for marketing. Online orders will sync with your inventory and your KDS. If you 86 an item on the menu, the online menu is also updated.
Order pacing
One great feature, which it shares with some of the others on our list, is order pacing. Pacing is based on 15-minute slots; orders over the limit you set automatically bump to the next slot. This gives better pickup and delivery estimates for customers. You can set this temporarily to throttle orders or to permanently keep a specific pace.
Delivery management
We were impressed with the delivery management tools. While many, like Toast, have GPS tracking, Rezku will also optimize routes so your drivers can do multiple deliveries at the best times. Like Toast, Rezku also works with DoorDash Drive, allowing you to route deliveries to DoorDash drivers and only pay a flat rate for orders.
Dispatch Management Center
Rezku offers you the ability to manage all of your deliveries on a single screen using their Dispatch Management Center. You can see delivery times, payment statuses, and customer satisfaction all through this one dashboard. The service goes even deeper with cash owed, estimated driver return times, and individual driver history that allows you to manage drivers on a micro level.
---
Oracle Simphony: Best For Workforce Management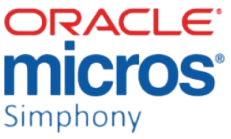 Pros
Built-in onboarding, scheduling, training
Industry-grade hardware withstands high-volume use
Built-in loyalty program
Location-aware technology for pickup orders
Cons
Hardware is custom quoted
1-year contract required
Most integrations require an API
What We Like
Oracle Simphony is a hardy POS system for restaurants, and with the GloriaFood app (also by Oracle), you can manage your online orders from mobile, website, or third-party delivery sources. Simphony stands out, however, for its workplace tools. Included in all plans are scheduling, onboarding, training, and time off management tools. Additionally, its KDS works by collecting data from all points of customer and employee contact, allowing for information to be seamlessly relayed to the kitchen staff.
This POS earned 4.14 out of 5 on our rubric. It missed a perfect score on pricing because it requires a contract, and earned excellent scores for its backend tools and online training. The included workforce tools and loyalty program were definite points in its favor. Plus, at $55 for the most basic program, it's nicely priced and gives you a choice of payment processors so you can get the best deal.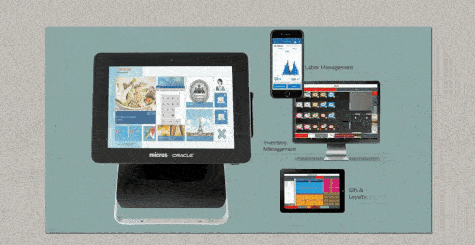 ---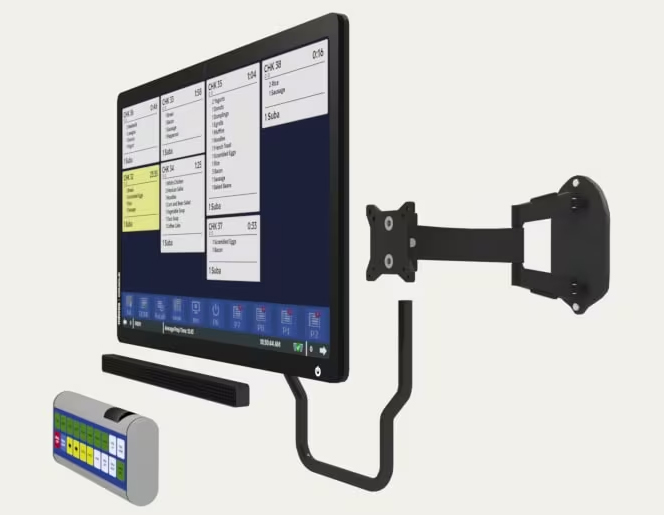 ---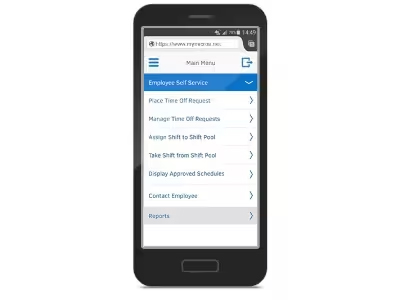 ---
Monthly Software Fee
Essentials – $55
Plus – $75
Single Tenant – Custom quote
Processing Fees
Processing fees vary by the payments processor you choose to use and integrate with Oracle
---
Hardware designed to withstand kitchen environments
Like Toast, Oracle Simphony operates on industry-grade hardware designed for humid, hot, and dusty conditions. Many on our list, like Square, mostly employ standard iPads. Simphony advertises its terminals for as little as $1 each, but you need to contact Oracle for a precise quote as conditions may apply.
Workforce management
Simphony offers excellent tools for managing your employees. The HR module lets you onboard employees with contact and other information that it applies to scheduling—such as notifying you if you overschedule a minor. It tracks time and PTO for accurate payroll. Even more, employees can use the self-serve app to manage schedules and request time off. It doesn't just let you create schedules; its forecasting tools can make recommendations for schedule optimization.
Inventory management
A large reason to invest in workforce management is to ensure inventory and your goods are handled properly. Oracle Simphony offers a forecasting tool in inventory that helps you understand and expect where par levels should be. Oracle also tracks inventory discrepancies and offers menu modeling in order to see how costs and price changes will affect menu items before making these changes. This is huge when wanting to figure out the best price to sell a menu item at.
Intuitive kitchen display
Oracle's KDS technology allows for extremely efficient information relay between staff members and the back of the house. The KDS' themselves are built with touch screens, and bump bars and are also built to handle the heat they will be exposed to in a live kitchen. They do require a custom quote, but are made for ease of use and durability in any professional kitchen.
Support for non-US businesses
While others on our list may work with a few other countries, Oracle supports over 180 countries.
Customer updates
Like the other ghost kitchen POS systems on our list, you can let customers know when an order is out for delivery. Oracle Simphony goes one step further, however, by tracking driver location to give customers live updates.
---
Poster: Best For New Ghost Kitchens or Those That Change Menus Frequently

Pros
Cheapest plan still includes delivery management
Kitchen Kit/KDS includes recipe management
Driver app includes maps
Intuitive and easy menu management
Cons
Need the highest-priced plan for KDS
Limits on products and dishes
Delivery integrations through API or middleman app
What We Like
Poster is the only POS system on our list that includes access to recipes in its kitchen display system. This, along with price, makes it a great choice for new cloud kitchens, but it's also a good choice if you have high staff turnover or like to change up your menu often. Menus can include pictures of food, color coordination, and more to help staff new to your operation. It also offers a strong app for drivers.
This POS earned a respectable 4.08 out of 5 on our rubric. It would have earned a much higher score if it had had scheduling tools, an online ordering website (you can get an integration for this), and the ability to easily update menus as you run out of items. However, it got top marks for training and setup, customer support, reporting, and loyalty. Real-world user reviews on Capterra give it an astounding 4.9 out of 5 across 69 verified user reviews.

---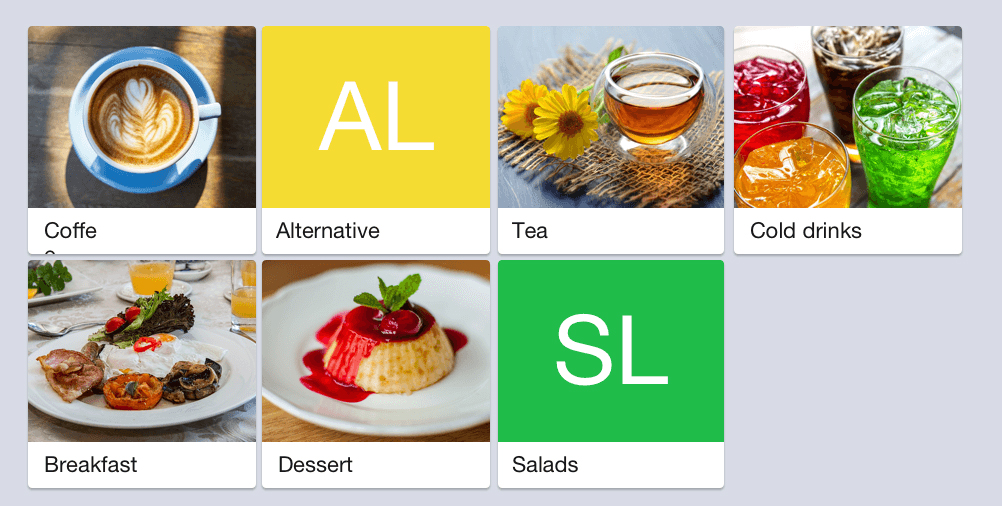 ---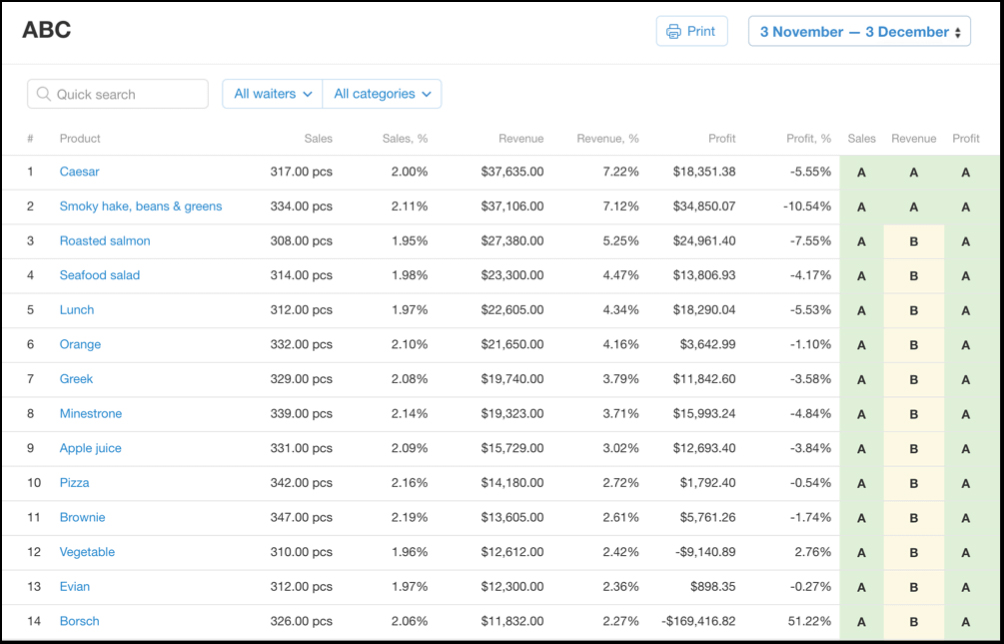 ---
Monthly Software Fee
Mini – $29/mo, $24/mo with yearly contract
Business – $49/mo, $44/mo with yearly contract
Pro – $69/mo, $64/mo with yearly contract
Processing Fees
Processing fees vary by the payments processor you choose to use and integrate with Poster
---
Kitchen Kit
Like the others on our list, Poster can send orders to a kitchen display system—like Square, this is a tablet rather than an industry-grade KDS. (Consider Toast and Oracle Simphony for the best hardware.) What sets it apart from the others, however, is that the orders can include the recipe and cooking instructions. This feature allows you to not only train staff with ease but also offer consistent products again and again.
Delivery tracking
Once an order is ready, a message is sent to the cashier's terminal. You can then assign a driver. Like Square, you can create special offers and cash-back options for delivery services. The Poster Courier mobile app lets you notify your delivery drivers through the app and provides maps for delivery locations. However, it does not do route optimization like Rezku.
Marketing
Unlike Square, Poster includes a loyalty feature in all its plans. You can offer different discounts or bonuses such as those based on points. It works via SMS rather than cards, so customers can activate rewards with just their phone number. You can also integrate applications such as chatbots if desired.
Works on many devices
Another advantage for a kitchen starting out is that Poster works on Android tablets or iPads rather than proprietary hardware like Toast or Simphony. This allows all necessary stakeholders within your operation to access the data they need, regardless of their phone's operating system.
---
Toast: Best For Managing Third-party Delivery Orders

Pros
Robust driver management with GPS integration
Industry-grade hardware can handle high-volume restaurant use
Includes invoicing tools
Onboarding, scheduling and payroll tools are available
Cons
Must purchase Toast-built hardware
Online ordering is an add-on, or comes with the highest plans
Tied to Toast payment processing
What We Like
Toast ranks No. 1 in our list of leading food delivery POS systems and places high in our list of best online ordering systems for small restaurants. Toast's ability to aggregate your menu into different ordering platforms is what makes it so easy to use and get your business shown on third-party apps. It also has its own mobile food ordering app, Toast TakeOut. It's a popular food ordering app highlighting Toast users and is a great way to get instant advertising.
Toast earned a 4.07 out of 5 on our list. Pricing was an issue since the online component requires a more expensive plan, and some of the components we looked for (like scheduling) also cost extra. However, the tools for online orders and delivery are excellent both for direct orders through your own site or third-party services like DoorDash.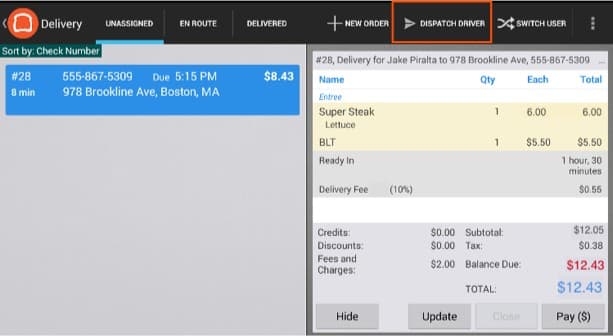 ---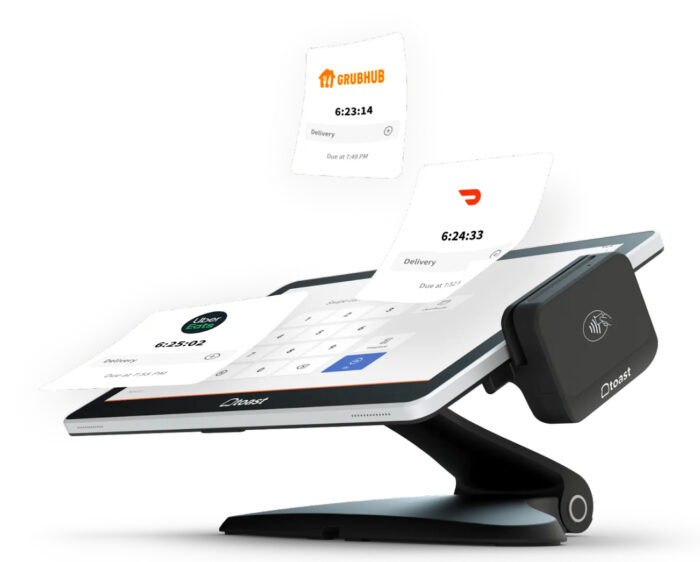 ---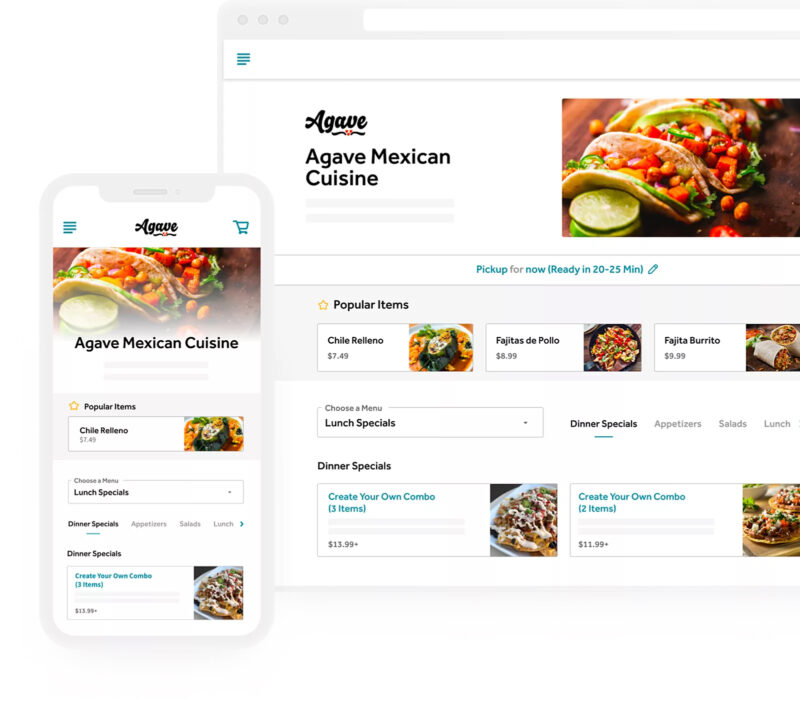 ---
Monthly Software Fee
Quick Start Bundle – $0 (pay as you go)
Core – $69
Growth – $165
Processing Fees
---
Toast aggregator
Toast offers its own app for hungry customers. Toast TakeOut & Delivery lists your restaurant and menu, so diners in your area can order food directly from you. This then feeds into your POS system like other delivery services. It has over 500,000 downloads with 4.7 out of 5 stars on Android and 4.9 out of 5 with over 57,000 ratings on iOS.
Inventory by xtraCHEF
Toast offers inventory management through xtraCHEF. This system allows you to sync invoice information into your accounting system, track fluctuating costs, and track inventory with efficiency and ease. xtraCHEF excels at accounting-related invoice tasks and is a great asset for anyone running one or multiple brands out of their ghost kitchen.
Delivery services
If you have your own drivers, Toast lets you assign them routes, record tips, and schedule and manage them easily. It offers Google Maps and custom delivery areas, and lets you program delivery fees. It also works with DoorDash Drive if you need to hail additional drivers for a flat-rate fee. The maps and DoorDashDrive options make it one of the best on our list; only Rezku with its route optimization does driver management better.
Kitchen display system (KDS) syncs with customers
Like the others on our list, online orders are coordinated and routed to your KDS or kitchen printer. Where Toast stands out, however, is that it automatically sends a text to customers when an order is completed by your kitchen team, a function also found in Simphony.
Workforce management
Unlike most on our list, Toast offers a complete workforce management system. You can onboard new employees through the system, storing their paperwork and prepping information for payroll. Plus, you can create schedules and control clock-in/clock-outs. However, like with Square, most of these features are add-ons that cost extra. (Simphony includes these in its system.)
---
Lightspeed: Best For Choice Of Payment Processors

Pros
Supports multiple options for payment processing, so users can shop for the best rates
Streamlined third-party delivery integrations
Easy self-install; operates on iPads
Online ordering tools allow for consistent communication with repeat customers to your business
Cons
Driver management not available
Online ordering only available at $189 tier
API in highest plan only
What We Like
Lightspeed is a powerful and popular restaurant POS system well known for its ease of use and excellent, ingredient-level inventory tracking. Lightspeed does offer great payment processing value, but only at their higher-priced tiers. Lightspeed also integrates with other payment processors, letting you shop for the best rate. This can lead to large savings over time if you find the right processor for your business.
Earning 3.95 out of 5 on our list, it also ranked on our ghost kitchen POS list because of its excellent add-on for third-party delivery services. However, the add-on can get pricey and affected the overall score as a result. It also lost points since it lacks driver management and workforce management tools. Nonetheless, it's a solid system that's easy to use and lets you purchase your own hardware.

---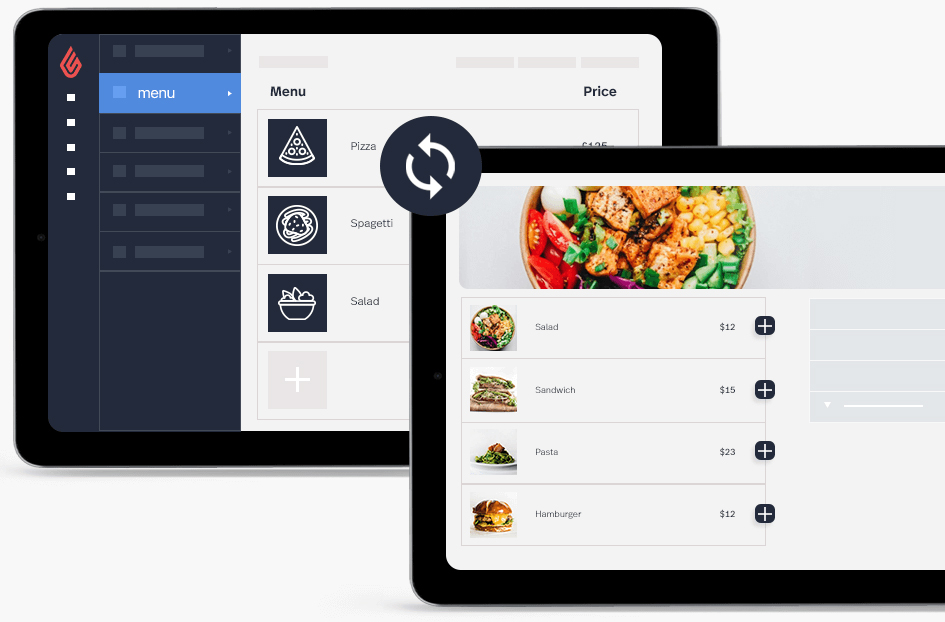 ---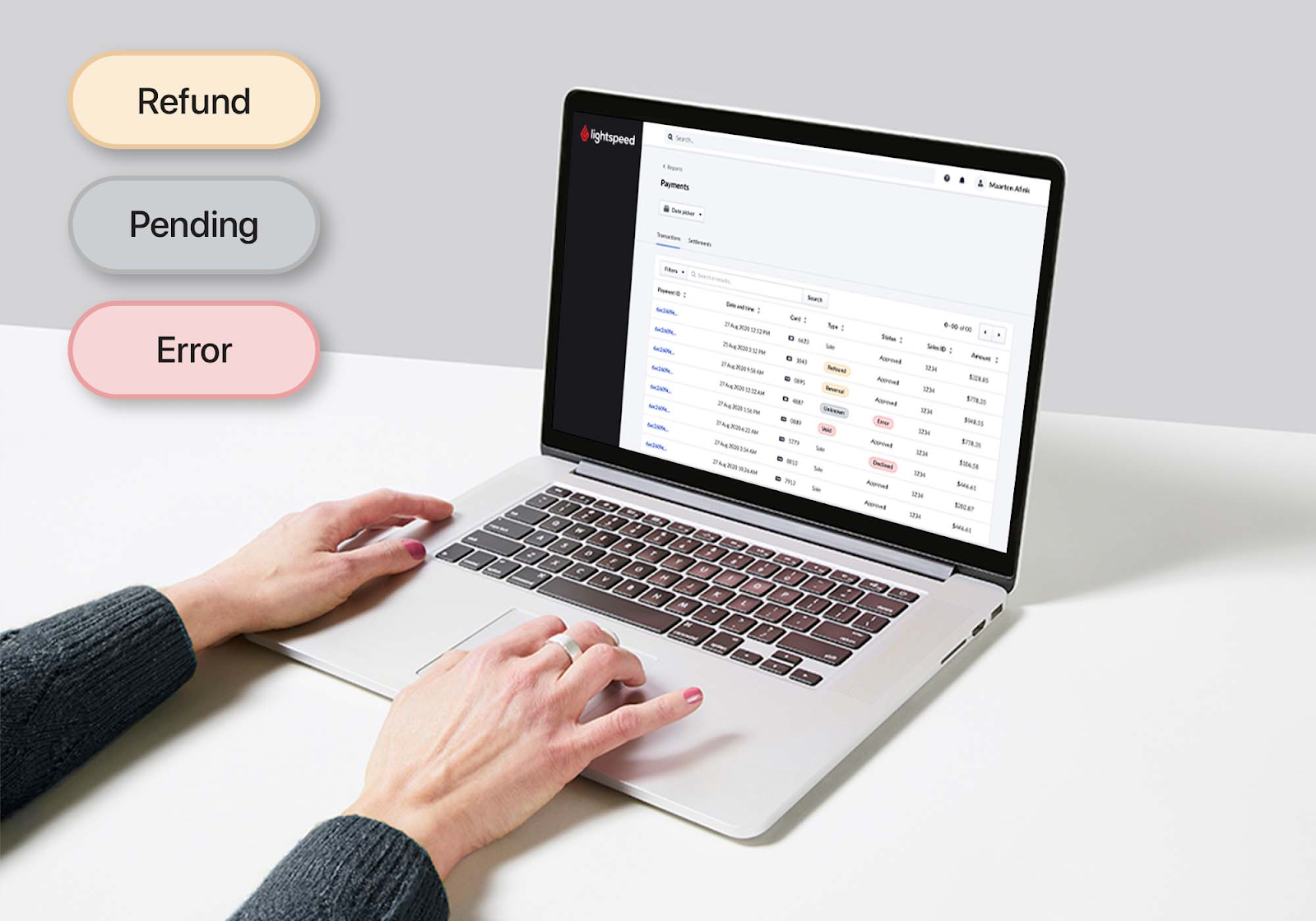 ---
Monthly Software Fee
Starter – $69 (Does not include online ordering)
Essential – $189 (Includes online ordering)
Premium – $399 (Includes online ordering)
Enterprise – Custom quote
Processing Fees
2.6% + 10 cents for the Starter and Essential Plans. Custom quote needed for higher tiers. (This is for Lightspeed Payments. You can shop around with many others for better rates.)
---
Lightspeed Delivery
Lightspeed Delivery is a premium add-on to the Lightspeed Restaurant POS with a custom quote. Pricing for this add-on averages $50–$120 a month. This module consolidates online orders from third-party services like UberEats, Skip the Dishes, and DoorDash. It also lets you manage your menus across all third-party delivery sites in one location.
Promotions
Lightspeed Delivery also comes with excellent promotional tools that others charge extra for. You can create discounts on delivery prices or promotions to attract new or returning customers. Additionally, you can create promo codes to use with social media and advertising as well. Use its tools to share positive reviews to let others know how much people love your food.
Auto86 reflects across menus
With Lightspeed Delivery, you can update your menu across all platforms from a single dashboard; plus Lightspeed's inventory tools allow auto86ing of items as they run out. This puts it on par with Toast and Square.
In-depth inventory tools
Manage your in-house inventory within or across multiple locations with Lightspeed's inventory tools. Track ingredient level items, track waste, and look at overall purchasing data using its interface. You can also access monthly sales reports and export inventory reports when needed.
Large choice of payment processors
Lightspeed's allowance of customers to shop around to different payment processors is an advantage for those who want that kind of flexibility. As with Oracle Simphony, you can select Lightspeed Payments, TSYS, WorldPay, and others. It also has country-specific payment processors.
---
How We Evaluated Cloud Kitchen POS
We considered the large selection of POS systems that we normally review and sought out lesser-known systems that specialize in cloud kitchen tools. Then we narrowed it down for the best in terms of price, delivery options, online and contactless sales tools, and ease of use. We also took into consideration the input of real-world users via third-party review sites like Capterra.
Square ranked No. 1, with 4.59 out of 5. Always a top contender for POS systems both online and in-person, its pricing, versatility, and integrations earned it excellent scores across the board.
Click through to see the scoring criteria:
20% of Overall Score
Here, we looked for month-to-month pricing and card processing fees that don't eat all your profits. We took off points for extra charges for online ordering tools or use limits. Lightspeed earned a perfect 5 out of 5, with Square coming in second.
30% of Overall Score
Features refers to delivery tools like integrations, online menus, and delivery management. We also evaluated the kitchen display options (taking points off if it cost extra), and chargeback protection. Square earned 4.81 out of 5, making it the best in this category.
20% of Overall Score
Backend tools make running your ghost kitchen easier: inventory management, scheduling, marketing, reports, and the like. Oracle's Simphony took the lead with 4.56 out of 5; several lost points because they only included these tools as add-ons or in their significantly more expensive plans.
15% of Overall Score
Onboarding, training, help tools, and customer service hours make up the bulk of this score, but we also considered the ease of 86-ing an item from all the menus of delivery systems you work with. Lightspeed won out in this category with 4.81 out of 5.
15% of Overall Score
Here, we rely on our years of experience with POS systems and the opinions of real-world users as posted on multiple third-party sites. Square had a perfect score, but Rezku came in a close second with 4.88 out of 5, losing points only because we found fewer than 50 user reviews.
*Percentages of overall score
Cloud Kitchen POS Frequently Asked Questions (FAQs)
Ghost, dark, and cloud kitchens refer to the same thing, although "CloudKitchens" is also a service that provides kitchen space for rent along with the equipment for managing orders. Dark kitchens are usually small, mobile, self-contained spaces (sort of like a semi-permanent food truck) filled with kitchen appliances and accessories that connect to electrical and water, but they serve the same purpose.
---
Cloud kitchens work for delivery or takeout only (usually just delivery). Thus, there's no overhead associated with on-location eating, like floorspace, waitstaff, or public restrooms.
---
According to a study published in ResearchGate, the average profit for a restaurant runs from 3%–5%, while cloud kitchens usually enjoy a profit margin of 10%–12%. Cloud kitchens also have lower startup costs.
---
A POS or point-of-sale system is software that lets you manage your in-person (and sometimes online) sales. It acts like a register in ringing up payments but also tracks inventory, costs and profits, customer information, and more. The best also include clock-in tools and out-of-stock alerts and send information to a kitchen printer or display system.
---
In all honesty, it depends on your business model. Delivery services like DoorDash give you a system for tracking orders. Thus, if you are using only a single delivery service or working with a franchise like CloudKitchens, they supply all the equipment you need. (Cloud kitchens will coordinate all the delivery services they use for you.)
However, if you take your own orders and orders from multiple delivery sites, a POS system will help you coordinate orders, track inventory, prompt for re-orders when supplies are low, and give you internal reports that you can use to audit your accounts with third-party platforms. A POS will also help you track staff hours and ease your payroll processes.
---
In addition to the items you need to create and pack the meals for delivery, you need a payment processing service, an online store, and a kitchen display system or kitchen printer for keeping track of orders. Most of these tools are provided by the POS system you select or the delivery service you work with.
---
There are two types of third-party platforms that send online orders to POS systems. Direct ordering and delivery platforms are third-party services that provide the orders, drivers, and hardware, while middleman apps aggregate orders from multiple direct ordering and delivery platforms and send them to your POS.
Direct integrations with third-party platforms are better, because you only pay per order processed. With the middleman apps, you still have to pay the third-party fees, but you also have to pay a monthly subscription fee (which can be pretty expensive).
---
Bottom Line
The market for takeout and delivery food has grown in popularity, and as a result, so have ghost kitchens. Removing the expense of a dining room with its staff, overhead, and upkeep means a greater profit margin. However, working with multiple delivery systems can get complicated. A good cloud kitchen POS software can help coordinate orders, while the best offer you your own online menu and delivery system.
We found that Square for Restaurants is the best ghost kitchen POS software. It offers free resources for creating your own online ordering website, the ability to coordinate across multiple third-party delivery services, chargeback forgiveness of up to $250 a month, and more. The kitchen display system costs extra if you use the free POS or comes free with the inexpensive Plus subscription. Check out Square for Restaurants today and determine which plan is best for you.