Zoom Review: Is It the Best Video Conferencing Tool in 2022?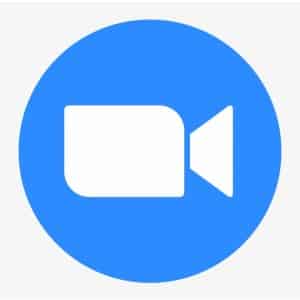 Zoom Overview
Zoom

What We Like
1,000+ integrations with third-party applications
Intuitive, modern-looking user interface
No download required to join meetings
Mobile app lets you record meetings on your device
Robust entry-level features like screen sharing and virtual background
What's Missing
No dial-in numbers with the free plan
Audio conferencing is only available as an add-on
Limited language options for real-time captions
Deciding Factors
Free plan for users looking for a budget-friendly video meeting app
Robust video conferencing tools on all plans
Wide variety of integrations
Paid plans are priced affordably and scalable
User-friendly
What We Recommend Zoom For
Zoom's popularity lies in its ease of use and the sheer number of features included in every plan. Businesses managing a remote or hybrid workforce should strongly consider Zoom if they want a comprehensive video conferencing solution. It comes with a robust free plan that works well for any solitary user or those needing a budget-friendly way to host virtual meetings. Read on to learn the different use cases for using Zoom for small business owners.
When to Use Zoom
When Zoom Might Not Be a Good Fit
Companies prioritizing security when hosting meetings: Given Zoom's troubled history of security issues, businesses dealing with highly confidential information need a video meeting solution to keep their meetings and data protected. With that said, 8×8 is a more fitting alternative with its robust security features and verified compliance with dozens of global security standards. Read our 8×8 review to learn more about this provider.
Small businesses wanting to host longer virtual meetings without upgrading to high-level plans: At its entry-level plan, Zoom only allows users to host 40-minute meetings for 100 participants. This may not be enough for businesses on a tight budget looking for a video conferencing platform that supports longer meeting duration. In this case, you should check out RingCentral, which lets you host 24-hour meetings on its free basic plan.
Teams looking for a video meeting solution with robust collaboration features: Between Microsoft Teams vs Zoom Meetings, Microsoft Teams earns the top spot for supporting remote teamwork. It provides a centralized workspace for video conferencing, instant messaging, and online collaboration. Plus, its project management tools let you assign tasks to team members and track due dates and timelines.
Zoom Alternatives
While Zoom might be the leading unified communications solution, it doesn't mean it's the perfect fit for all types of businesses. On the downside, it lacks an audio conferencing feature, robust translation services, collaborative tools, and comprehensive privacy controls. Whether you need different pricing or feature sets, here are a few of the best Zoom alternatives to consider.
| | | | |
| --- | --- | --- | --- |
| Best For | Businesses looking for a collaborative workspace with video conferencing functionality | Companies needing a full-featured business phone system with a free video meeting platform | Teams using Google Workspace in daily workflows |
| Monthly Starting Price | Free for the basic plan; $4 per user, billed annually, for the first paid tier | Free for the basic plan; $14.99 per user for the first paid tier | Free for the basic plan; $7.99 per user for the first paid tier |
| Learn More | or | or | or |
Zoom Pricing
Zoom pricing consists of a free version and four paid plans with monthly fees starting at $14.99 per user. All plans include robust video conferencing features, such as screen sharing, virtual background, breakout rooms, and automated captions.
Previously, Zoom's video conferencing app, Zoom Meetings, was considered a separate product package. However, in its recent update, Zoom Meetings is now part of its newly evolved unified communications platform, Zoom One. In this new package, Zoom combines chat, meetings, phone, and whiteboard into five scalable plans.
Zoom Plans

Basic

Pro

Business

Business Plus

Enterprise

Best For

Solopreneurs and small teams hosting brief video meetings

Small businesses needing cloud storage and streaming functionality

Small to mid-size businesses needing recording transcripts and unlimited whiteboard use

Small to mid-size businesses needing basic business phone functionality

Enterprise businesses wanting unlimited cloud storage and a full-featured business phone

Monthly Pricing

(per User)

Free

$14.99

$19.99

$25

Customized

Annual Pricing

(per User)

Free

$149.90

$199.90

$250.00

Customized

License Count

1

1 to 9

10 to 99

10 to 99

Greater than 250

Participant Capacity

100

100

300

300

500

Meeting Duration

40 minutes

30 hours

30 hours

30 hours

30 hours

Cloud Recording

Local

Local and 5GB (per license)

Local and 5GB (per license)

Local and 10GB (per license)

Local and unlimited cloud

Whiteboards

3

3

Unlimited

Unlimited

Unlimited

Team Messaging

✕

✕

✕

✓

✓

Recording Transcripts

✕

✕

✓

✓

✓
Zoom Add-ons
Zoom has an extended list of add-on plans for those wanting to complement another feature with their existing subscription. Add-ons include higher participant caps, increased cloud storage, and audio conferencing functionality. To avail of these add-ons, you need at least one licensed user.
Audio conferencing: Add an audio conferencing feature to your plan, including the ability to add call-out, global toll-free, and local dial-in for premium countries. The monthly fee starts at $100.
Large meetings: Increase meeting capacity to 500 to 1,000 participants at a monthly starting fee of $50.
Cloud storage: Get extended storage options up to 5TB for a starting price of $10 per month.
Premier support: Get priority response over support issues and connect directly with support engineers. Contact the sales team for a quote.
Conference room connector: Connect your H.323/SIP systems with desktop, tablet, mobile devices, and Zoom Rooms for a monthly starting fee of $49.
Quality of service (QoS) subscription: Get access to QoS event data as it happens for your meetings, webinars, and phone calls. Contact the sales team for a quote.
Zoom Whiteboard: Unlimited editable boards for a monthly fee of $2.49.
Zoom Phone Power Pack: Add real-time analytics and historical reports for a monthly price of $25 per user.
Zoom IQ for Sales: Conversation intelligence tool designed for sales teams. Contact the sales team for a quote.
Zoom Features
Zoom is a modern communication solution that allows users to connect with chat, phone, audio, and video. Recently, its video conferencing service Zoom Meetings has evolved into a unified platform called Zoom One. This unified communications approach packages persistent chat, meetings, and whiteboard functionality to provide teams with multiple ways to connect and collaborate.
Click the tabs below to see a breakdown of some of the key features Zoom offers:
General Features
Zoom offers a modern video conferencing solution that makes it easy to host meetings and collaborate with teams across any device. Its desktop and mobile application are packed with essential features to make virtual meetings more engaging and interactive.
Here are the features Zoom Meetings offers:
Background noise suppression
Virtual background
Cloud recording
Breakout rooms
Co-annotation on screen share
Remote keyboard and mouse control
Waiting room
Polling
Filter
Whiteboarding
Zoom managed to address security issues back in early 2020. It rolled out additional security efforts, including end-to-end encryption, role-based security, passcode protection, and waiting rooms. Despite these improvements, many users remain reluctant to use the platform.
---
Zoom Whiteboard
Zoom has redesigned the virtual whiteboard experience by introducing a new visual collaboration solution to help teams visually structure their ideas on a digital canvas. The Zoom Whiteboard has improved features, such as sticky notes, dragging and dropping images, and advanced shapes and connectors. It also includes intuitive sharing controls and integrates with existing workflows to easily share ideas and empower teams to collaborate anywhere.
Online whiteboards are saved automatically after a virtual meeting. Use the share sheet to share your whiteboard with anyone with a Zoom account. Access it on a Zoom desktop client, web browser, or Zoom Room for Touch devices.
---
Automated Captions
Zoom has various options for creating closed captions in virtual meetings and webinars. These options are designed to meet accessibility requirements and help meeting participants easily follow conversations. These include manual captioning (assign someone to type captions), an integrated third-party closed captioning service, or Zoom's live transcription feature.
Translated captions automatically translate the meeting conversation into another language. Supported languages include French, German, Spanish, Italian, and Chinese. Although the host determines the caption language to be used during the live session, participants have the option to enable captions and pick their preferred language.
---
Screen Sharing
Zoom lets you share a variety of content from your screen in a virtual meeting or webinar, even while your video feed is on. This feature gives users full control over their own screen and ability to choose what participants can or cannot see. All attendees in a Zoom meeting can share their screens, but the host controls the participant's ability to use screen sharing.
Here are the types of content users can share during a Zoom meeting:
Entire desktop or phone screen
One or more applications
A portion of the screen
Content from a second camera
Whiteboarding session
A locally stored video
Audio played from the device
---
Zoom Chat
Zoom's instant messaging features help streamline communications between team members and external Zoom users. Start a one-on-one chat or create a public or private channel organized by topics, projects, or teams. Within an individual message thread or chat channel, users can send emojis, start a virtual meeting, share files, or mention users to get their attention.
When a meeting has ended, Zoom lets users share a meeting recording or whiteboarding session to any channel in just a few clicks. Zoom Chat also comes with calendar integrations to sync status and presence, which keeps other team members informed if someone is busy, available to chat, or in a meeting. Customized notifications and starred chats keep important messages organized and accessible.
---
Desktop Client
The Zoom Desktop Client enables users to schedule and start meetings directly from the Zoom application. It is streamlined into one window with a clean, modern look and feel. Under the Home tab are four familiar icons that let you start, schedule, join a meeting, or share your screen. It displays all the details of your upcoming meetings so you won't miss out on your video appointments.
Zoom introduced a new feature called elevating search that makes it easy to find contacts, files, messages, or chat channels. Clicking on your image lets you manage your settings, set your presence with a status message, and switch between portrait and landscape desktop view. While the web portal is primarily used for changing meeting settings, Zoom lets you utilize in-app features like virtual background and audio/video settings.
---
Zoom Reviews: What Users Think
Most Zoom reviews came from users who regularly host business meetings, webinars, and training. They described the platform's interface as responsive, easy to use, and user-friendly. On-the-go users appreciate the ability to enhance their video feed through virtual background and touch up. Some of the most favorite features include screen sharing, meeting recording, and in-meeting chat.
At the time of publication, Zoom earned the following scores on popular review sites:
Negative reviews about Zoom are from users who encountered issues with the video and audio quality during meetings. Individual users and small business owners recommend that the pricing for premium versions should be reduced to make them more affordable. Other users suggested editing the advanced settings should also be done on the desktop app.
Bottom Line
Zoom is a reliable video conferencing platform that supports all business sizes. Its five tiered plans make it easy to scale based on your communication needs. With its robust integrations and rich video conferencing features, users are able to host, join, and schedule virtual meetings with great ease. Get started by signing up for its free basic plan, or visit its website to check out the full list of features.