Zurple Review: Is It Right for Your Real Estate Business?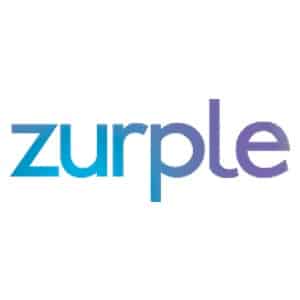 Zurple Overview
Zurple is recommended for its engagement automation with potential buyers. Instead of nurturing individual leads manually, it allows agents to focus on setting up meetings with likely buyers and closing deals. The engagement tool takes the lead's home search into account to send automated messages designed to produce a response.
The platform provides agents with a search engine-friendly website connected to the multiple listing service (MLS). It drives available home searches within a specified area, and then the platform's analytics analyze and display specific types of search behavior taken by leads. This analysis then drives the personalized, automated Conversations™ to engage prospects and send alerts to the agent regarding leads which are likely to convert.
PROS

CONS

Automated lead nurturing campaigns
No task management or workflows in the customer relationship management (CRM) tools
Buying signal behavior tags drive client conversions
Website has limited customization options
Client activity insights provide agents with talking points
Doesn't have short message service (SMS) text message automation tools
Zillow, Realtor.com, and Trulia integrations
6-12 month contract required
Multiple websites to target up to 10 locations
High setup fee of $799.00
What We Recommend Zurple For
Zurple software is recommended for agents, teams, and brokerages that want to attract and nurture homebuyer leads within niche locations or overall real estate farm area. Because you can have up to 10 location-specific home search websites, it can be an effective way to hyper-target website content and advertising efforts as an agent or within a team.
Zurple is also a good fit for agents interested in using online content and digital ads to generate and nurture qualified real estate leads. Its websites are optimized for online search and site visitor conversion, making it more likely for a lead to self-identify by registering or submitting an inquiry.
Once a lead is generated, lead behavior analysis kicks in. It automatically engages leads, tracks their behavior on the website, and alerts the agent when a lead's behavior indicates they are ready to engage in a real estate transaction.
Who Zurple Is Good For
Agents who enjoy the client engagement aspect of real estate: The highlight feature of Zurple is its ability to engage with leads using the prospect's search activity to nurture the relationship. Agents who excel at client engagement are best able to maximize the automated communication features and use its lead behavior analysis to identify and convert warm leads.
Data-driven agents and teams: Zurple's lead behavior analytics indicate the likelihood of a real estate transaction. This information is displayed through graphs, charts, and statistics on the lead capture platform. Real estate agents who prefer a data-driven approach can leverage the platform to generate leads and attract potential homebuyers to their real estate business.
Real estate professionals with location niches: Zurple gives an agent up to 10 sub-area websites to drive leads. Agents who are focusing on location-based real estate niches within a larger area can benefit from having home search websites dedicated to precise neighborhoods.
Zurple Is Not a Good Fit For
Larger teams needing team oversight and productivity: Although Zurple allows multiple users and the lead assignment to specific agents, it does not have an overarching dashboard to show a team's productivity or allow for workflow assignment. Agents and brokers looking for this type of functionality will find it with Pipedrive's visual sales pipeline and automation tools.
Agents who want automated text message marketing tools: Zurple's platform does have a mass text option that can be used if you collect phone numbers in your lead forms, but there are no auto-responders or automated text conversation drip campaign capabilities. Agents looking for real estate lead generation software with text message marketing automation should consider Real Geeks or explore other real estate CRMs that offer text marketing tools.
Salespersons needing a more custom branded website: The real estate websites developed by Zurple are mobile-friendly and search-optimized, but there are limits as far as the customizations allowed. For more website branding and customization options, consider Placester, which is one of the best real estate website builders.
Zurple Pricing
Zurple pricing consists of just one available plan plus a multitude of optional add-ons to complete your package. The platform requires a minimum commitment of six months along with a fairly expensive $799 setup fee to get your account and website up and running. The plan comes with an MLS-fed home search listing website containing up to 10 sub-area websites, lead capture software, behavior analytics, and Conversations™ to drive engagement.
Plans

Subscription Plan

Who Plan Is Best For

Agents looking to generate buyer leads in one or more farm areas

Monthly Pricing*

($/User/Month)

$309/month ($299 + $10 for each MLS)

6-12-month contract required

One-time Setup Fee

$799

Additional Fees (Optional)

$150/month for 5 users
$150/month to add a lender
$150 to import 5,000+ leads

Home Search Website

✓

Lead Capture Software

✓

Lead Behavior Analytics

✓

Conversations™

✓

Lead Contact Alerts

✓
*There is no discount for annual prepayment.
Subscription Plans
Agents subscribing to Zurple receive a search-optimized home search website with the ability to create up to 10 websites to target sub-areas. The software captures website leads and integrates to capture leads from third-party lead generation sites like Zillow and paid advertising platforms.
The lead capture software showcases behavioral analytics on a prospect's online home search activity and uses the intel to engage clients through auto-generated Conversations. If a client's behavior indicates that they are nearing a transaction based on the system's analytics, the platform alerts agents with a notification to reach out.
Zurple Add-ons
Contact Zurple for information about add-on pricing for:
Lead Intelligence Bundle: This add-on allows agents to import a lead's social media information into the lead manager. This provides additional topics of conversation when speaking to a prospective client as agents will have an understanding of the prospect's online social behaviors and interests before speaking.
Exclusive Lead Program: Zurple's exclusive lead program add-on uses Facebook and Google Ads and other pay-per-click programs to drive potential buyer and seller leads into your platform. Select specific ZIP codes to farm for leads and the Zurple team will assist with setting keywords. When a prospective client searches for those selected keywords, your website shows up at the top of the search engine results page to drive traffic to your website. These leads are exclusive to you and not shared with other agents in your area.
Zurple Features
The main objective of Zurple is to drive client engagement and convert transaction-ready leads captured through your website or paid advertisements. The platform automatically engages in follow-up conversations to gain the attention of prospects and alerts you of warm leads so you can set up meetings and close deals. The software's algorithm identifies the prospects most likely to buy or sell so you can focus your attention on converting the most important leads.
Here are the key features in Zurple that support converting leads to clients:
General Features
Targeted communication
Automatic alerts and task reminders
Lead prioritization
Prospective clients require a certain amount of interaction to gain their trust and ultimately their business. The system and its features are built so you focus on leads with a higher likelihood of converting to a closed deal.
Zurple's lead analysis, coupled with its Conversations™ technology, makes clients believe they're receiving personal communication directly from you. This makes it more likely for them to agree to meet with you and ultimately allow you to represent them. When a prospect responds or shows signs that they are near transacting a real estate purchase or sale, the system alerts you to follow up and contact them.
Home Search Websites
Visually appealing and customizable
Lead capture forms
Connected to MLS listings
The real estate websites launched by Zurple are search engine optimized. This makes it more likely that prospects searching for homes within your specified area will see your website in search engine results pages (SERPs). Website URLs are also optimized for search, adding your chosen area within the URL to increase its likelihood of showing up in online searches. For example, if your area was Portland, then your website URL might be www.searchportandhomes.com.
The websites are designed to be easy to use to minimize hesitancy with your prospective leads. Website personalization and customization are limited due to Zurple's website simplicity, but some changes can be made to reflect your brand.
Background photos and color schemes can be designed to match your branding, for example. In addition, the website is connected to an MLS, allowing visitors to search for listings. The Zurple website listing page is photo-heavy, easy to navigate, and funnels visitors to the lead capture form to generate leads—all to help you become more successful in real estate.
---
Sub-area Targeting Strategy
Target smaller areas
Higher conversion opportunity
Up to 10 websites
Unlike other platforms that provide agents with a single website, Zurple utilizes a different strategy. They allow agents to have up to 10 websites targeting various sub-area locations. For example, most agents will target a major city like San Diego, but Zurple will encourage agents to target sub-areas within San Diego as there is less competition and higher chances of capturing leads.
The sub-areas of San Diego could be Coronado, Mission Valley, Shelter Island, or dedicated to popular neighborhoods, such as a large new home community. This strategy will also help capture more clients searching in specific areas since large urban cities like San Diego can be a very general search with a large area to cover.
---
Zurple Conversations
Tailor customized conversations
Personal touch
Track lead activity
Zurple's Conversations feature engages and nurtures leads automatically. It contacts prospects through content-tailored emails that reference the lead's activity to be more personable, such as a property they were viewing. Additionally, market data related to the prospect's real estate search may be used in these conversations.
Your attention to detail demonstrates your capabilities and expertise as an agent. Zurple's Conversations tools encourage leads to utilize your services over other agents whose approach is less personable.
---
Lead Behavior Analytics
Lead prioritization
Multiple behavior tags
Increased conversion rates
Having insights on lead behaviors enables you to prioritize which leads to contact and also helps drive your conversations. Zurple assigns leads based on their behavior to the following categories:
Preferred: A client who has looked at a property four or more times in a single search
Browsing: Someone aggressively searching over 25 homes in a single day
Expensive: Luxury buyers searching for homes higher than the average listing value according to the MLS
Favorites: Site visitors who are saving favorite properties on your website
Return: Prospects who are returning to your website to use your listing search function
Clients are listed in priority order in Zurple's lead software based on how many of these buying-ready behaviors they complete. For example, a prospect who has four or more of these behavior tags should immediately get a phone call as they're most likely ready to buy.
The behaviors can also drive conversations as well. If a client is listed as browsing, reach out and mention that you noticed they searched for homes in a certain neighborhood and extend your services, expertise, and any information you have about available homes in that neighborhood. You may also want to prioritize leads listed as expensive as higher commissions will be attached to those closed deals.
---
Zurple Notifications
Works with behavior analytics
Sends notifications to email and phone
Automated
Zurple's notification feature is extremely helpful for busy agents. It notifies you of warm buyer leads, providing you with information about the prospect and their behaviors as well as suggested properties and market data information to reference when you contact them. This information is valuable for gaining trust with your client and showing that you can add value to their home search.
---
Ease of Use
Zurple's platform is easy to launch since you pay a startup fee for their team to get your account up and running. The home search websites have preset templates and content, and only allow for limited customization. It's connected to the MLS in your target area(s), minimizing the work needed to ensure your website is up to date with listings. The Zurple team is there if you need help with customizations or changes you may want.
Through Zurple's research, they've found the best ways to optimize your site in order to generate real estate leads. Their program is also set up to optimize conversions. For example, listing search pages have a lot of photos, which they've concluded make clients more likely to submit an inquiry. Every aspect of driving leads is already considered and completed for you, making it an easy system to launch in your business.
Zurple Alternatives
While Zurple is an effective way for real estate agents to generate buyer leads, it does not offer as many tools to attract seller leads. In addition, the cost may be prohibitive to small teams or agents just starting out. Below are some of the best Zurple alternatives that may be better for your business' needs:
Best For: Agents looking to streamline business processes from lead capture to close

Best For: Custom website creation with hundreds of integrations

Best For: CRM with content management and lead nurturing tools

Starting Price: $21/mo

Starting Price: $64/mo with NAR discount, or $100/mo without

Starting Price: Free

Key Features:

Video text and email marketing
Transaction management tools
Power dialer with extra calling features

Key Features:

Can manage growing teams with multiple users
Mobile-friendly website
IDX website with unlimited pages and posts

Key Features:

Sales funnel visibility via dashboards
Client interaction tracking
Forever free version
Landing pages and web forms for lead generation
If you still haven't found quite what you are looking for, check out our full list of the best real estate lead generation websites for more options.
What Users Say in Zurple Reviews
Zurple reviews show that clients are impressed with the quality and quantity of leads obtained. Some clients praise the notification feature, which reminds them to reach out to clients at the right time. The available lead insights and email campaigns help engage leads and encourage them to respond. One client enjoyed the fact that the software "does it all," freeing them up to focus on high-priority leads to drive business.
In less favorable Zurple reviews, clients indicate a need for more help using the program and one mentioned the same message was being sent to the same prospect repeatedly. Another user mentioned the limitations of the website, specifically the lack of customization and functionality. For clients looking to have a more customizable website, Real Geeks offers a customizable website and front-end lead generation.
Bottom Line
Zurple software alleviates the heavy lifting from a real estate agent's lead generation and nurturing efforts. It's a ready-to-use platform that uses automation to capture, identify, and automatically communicate with warm leads. Agents can then reach out to the prospects most likely to convert and save time that might be lost nurturing cold leads. Receiving warm lead notifications through the platform enables agents to focus on revenue generation without worrying about possible missed opportunities.