After software and branding advice, one of the most common questions I get from newer Realtors is how to get seller leads in 2017. I always try to explain this is kind of like asking someone "how do I speak French?" as the answer is going to vary based on skill set, experience, or where you work.
In order to answer the question once and for all (or most) new, or newer Realtors, we worked with top producing agents and techies to put together this guide on the 14 best ways to get seller leads in 2017.
---
1. Focus on Relationship Marketing to Get Seller Leads from Your Sphere
"I have found Relationship Marketing to be the most successful lead gen strategy for my business. I actively work my friends and sphere (especially my vendor partners and affiliates) via regular email and phone contacts. We send past clients quarterly gifts and speak to their desire to build wealth thru investing in real estate. This builds trust so when it comes time to list their home, they know exactly who to call (hint: me!)."
No matter how sophisticated your retargeting campaigns or real estate SEO skills get, even in 2017 relationships are still the best way to generate seller leads. After all, there is no algorithm for a trusted friend or colleague's recommendation for a Realtor you can trust to sell your home.
The data bear this out. According to NAR's 2016 Member Profile, Realtors with sixteen or more years of experience get 25% of their leads from referrals. Realtors with only three to five years of experience only got 14% of their leads from referrals.
While you might be thinking that of course more experienced Realtors will have more former clients and contacts to get referrals from, they still need solid relationship marketing and lead nurturing skills to get those referrals.
---
2. Join Zillow Seller Boost: Get Leads at the Curiosity Stage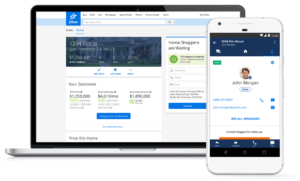 Love them or hate them, there is no denying that Zillow dominates the online real estate industry in 2017. With their recent acquisition of New York City listing platform Streeteasy and launch of realestate.com, they're poised to get even bigger.
While most agents think Zillow is only for buyer leads, their recently launch Seller Boost program is dedicated to helping agents around the country generate seller leads. Even better, they give you a way to reach seller leads at the curiosity stage of their sales process. Here's how it works:
When a homeowner is thinking of selling their home, they will inevitably turn to Google to answer their one burning question; how much is my home worth? Since Zillow's sites dominate the top of the search results in every market, this will usually be their first stop.
Once on Zillow, they will search for their address to check zestimates, and maybe click around to see what other homes in their neighborhood are selling for. Zillow puts calls to action encouraging them to claim their listing and get a more accurate valuation from an experienced Realtor.
If you're signed up with Zillow's Seller Boost program, you'll get their contact information and can send over a CMA, or schedule a listing presentation. Since you'll likely be one of the first agents they talk to, you have an excellent chance to build a relationship that will lead to a closed deal.
Zillow Seller Boost is not yet available in all markets. Click the link below to see if Seller Boost is available in your market and to learn more about the program.
---
3. Invite the Neighbors to Open Houses
New York City agent Melanie Siben, an agent at Rutenberg, the fifth largest brokerage in New York City, takes advantage of open houses to get seller leads:
"Open Houses provide an opportunity to show you'll go the extra mile. They are an under-utilized marketing tool in an agent's arsenal to get listings. A home is a sacred space. Make sure your bring flowers, fruits and plants that smile and are welcoming. In the winter months, serve hot cocoa with cookies."
---
4. Attend Local Networking Events Regularly
Danielle Schlesier, a Realtor in Brookline Massachusetts and member of Coldwell Banker's prestigious Sterling Society, uses local networking events to connect with potential seller leads. Here's Danielle's advice on finding new seller leads:
"Network, network, network! My last lead came from a contact I made through the local Chamber of Commerce. I work at positioning myself as the expert in my area by mixing and mingling with the community as much as I can. My goal is to attend at least one networking event a week."
---
5. Call Your Sphere Regularly to Get More Seller Leads From Past Clients
Aaron Hendon, an award winning top producing agent in Seattle with Keller Williams Christine & Company team, agrees that in person networking is the ideal way to land seller leads:
"My favorite way to get listings is to be sitting at home and get a call that someone I know wants to sell their house and needs me to do it as soon as possible. How you get that to happen is you bust your tail making 10-20 contacts a day, every day, with the people in you know, asking how you can help them. That's the script actually, "Hey it's Aaron, just calling to see if there is anything I can help you with." I have a huge database of family, friends and people I've done business with and my job is to connect them in ways that benefit them. Do that enough and the calls come in."
To learn more about how you can use relationship marketing to get more new clients and referrals, check out our in-depth guide to relationship marketing here.
---
6. Team up With an Experienced Listing Agent
"My advice to new/new agents with little listing experience is to team up with a well known, experienced listing agent. Home sellers want and can always get an "brand" name listing agent, no need to take chances with a newbie. It is hard for sellers to pass up the name and experience of the brand with the fresh, eager energy of a rookie."
Sometimes newer agents need a push to get their names on a great listing. If you're a newer agent and want to impress a sales leads enough to represent them, you could do worse than joining a luxury team. Sure, you're going to have to take a haircut on your commission, but the connections you make and momentum you build will be worth it. It's also an ideal way to make the difficult transition into representing luxury listings. Everyone has to start somewhere!
If you need further proof, this is the exact same advice I got from Barbara Corcoran when I asked her for her best strategy for agents who want to start working with high end buyers and sellers.
Don't have a luxury team you can join at your current brokerage? It might be time to consider a switch. If you need some pointers on choosing a great brokerage, check out our in-depth guide on how to choose a real estate brokerage here.
---
7. Host Parties & get Togethers for Past Clients
Payton Stiewe, part of a team with $100 million in sales volume, leverages parties and open houses to find new seller leads:
"Our main source of new leads is from referrals from past clients. We have an annual big party that we host and invite our past clients as well prospective clients. Works like a charm, the old ones talk to the new ones and voila, we are in business.

The other way to get new sellers is doing open houses on Saturday and Sunday. Sellers will look at homes in their neighborhoods to see how they compare to their own home. This is a great opportunity to show how you represent homes and see you in action."
---
8. Use Seller Lead Generation Websites + Landing Pages
Since the vast majority of homeowners turn to Google as a first step when they're thinking of selling their homes, seller lead generation websites continue to be effective. Here's how they work:
Companies like Real Geeks build custom seller lead generation websites that are irresistible for homeowners who turn to Google to get one question answered; how much is my home worth?
With Real Geeks, you can then advertise the site or landing page on Facebook, or other social media sites where homeowners may be tempted to find out how much their home is worth. Once they end up on your site or landing page, they enter their contact information and with Real Geeks, you can easily track how your ads are converting.
Many Realtors might (rightfully) argue that these services aren't exactly cheap especially since you can learn PPC advertising on your own. The only problem of course is that success in online advertising comes with a steep learning curve. Setting up audiences on Facebook and creating ads and landing pages that actually convert to seller leads is far from easy. In most markets it can take months of trial and error before you ever see an ROI for your hard work. By using an all-in-one marketing solution, like Real Geeks, you can start getting leads day one.
To learn more about lead generation websites for both buyer and seller leads, check out our buyer's guide on real estate lead generation websites here.
---
9. DIY Facebook and Google Advertising + Home Valuation Landing Pages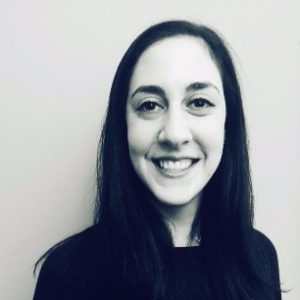 Our own resident digital marketing expert Maggie Aland is bullish on using Facebook ads and retargeting campaigns to get seller leads. Here's why:
Facebook tracks a massive amount of personal data from everyone who uses their website. These days, that includes just about everyone. When you advertise on Facebook, they offer access a huge number of granular interests and criteria that you can use to create an audience that is most likely to click on your ad and hire you.
Even better, you can use what's called a retargeting pixel to have your ad follow potential seller leads when they visit other websites. Since multiple impressions are key to converting curious site visitors into leads, retargeting is an extremely powerful tool to get more seller leads and more listings in 2017.
I know, I know, I just said that digital marketing can have a steep learning curve and may take months to see results. The silver lining here is that if you do take the time and effort to learn the skills needed to advertise your services on your own, eventually you'll be able to generate your own seller leads for a fraction of the cost of lead generation sites.
Since the best way to get started in anything it to dive in head first, grab a cup of coffee and take a few minutes to read Maggie's excellent guide on how to get started with Facebook advertising here.
---
10. Search for Motivated FSBO (For Sale by Owner) Leads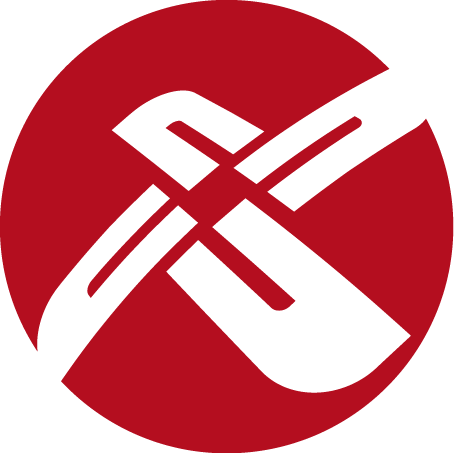 The owners of FSBO listings are usually prepared to sell fast. They've listed the property themselves to avoid commission costs. But many quickly realize that the financial return for the hard work of listing and marketing their home is not what they hoped or expected. Because of this, FSBO leads are actually some of the easiest to convert.
In the past, finding FSBO leads was very difficult. Agents had to scour Craigslist, local newspapers, and other sources. Luckily, today there are services like REDX that take all the legwork out of finding FSBO leads. REDX is a lead generation company that finds FSBO listings in your area the day they hit the market and delivers these leads directly to your inbox with up-to-date contact information. Click here to get started.
---
11. Cold Calling Expired Listing Leads: Fortune Favors the Bold
Even though mastering the cold call takes time, effort, and a thick skin, it can have an amazing ROI compared to other methods for generating sales leads.
Here's Desare Kohn-Laski, broker/owner of Skye Louis Realty on the benefits of cold calling expired listing leads:
"When it comes to expired listings, many times the owner has dealt with quite a few agents already. You can use this to your advantage by pin-pointing where things went wrong in the past, and offer a new tactic. FSBO are typically eager to sell, and by providing them with data and numbers that only a realtor can provide, you raise your chances of making them your client. Remind them that there are many things that can go wrong with the selling process, and that they would be wise to have a professional on their side."
In order to get good at cold calling, you only need three things; the dedication to continually improve, an auto dialer to keep your momentum going, and expired listing leads.
---
Bonus: Have you tried an Expired Listing Letter? These can get you new clients and help you establish authority in your farm area. Click here to get a persuasive letter template.
---
12. Try Door Knocking: Shoe Leather+Hard Work=More Seller Leads
Nick Fitz, RE/MAX Florida
Along with many other top producing agents, Florida Realtor Nick Filtz swears by door knocking to build relationships that turn to leads in his farm area.
"One of the ways I obtain listings is by knocking on people's front doors. Instead of doing this aimlessly, it's best to target homes that look like they are undergoing some remodeling. There is a good chance that the homeowners are getting ready to put their home on the market, or that they just moved into the home. If it is the latter, they may have another home to sell. I recommend always having some quick statistics on recent sales in the neighborhood. You only get one chance to make a first impression."
Like cold calling door knocking is not for everyone. At a minimum you're probably not going to want to walk through your farm area if it's 10 below zero and snowing. However, if you use a great script and work hard you can easily start to build connections that lead to sales leads.
To learn more about door knocking including scripts and videos, check out our in-depth guide to door knocking.
---
13. Search Probates to Find Motivated Sellers
When a property owner passes away, one of two things happen. If they left a will, their property will be granted to their heirs. If they didn't leave a will, a probate court will decide what happens to their property. In both cases, there are excellent opportunities for Realtors to get motivated seller leads.
Think about it. When a loved one dies, most heirs are not in a position to maintain an inherited property. If there are multiple heirs, then some of them may decide that they would rather have cash instead of a stake in a home in another state. That means they are much more likely to sell, and sell quickly. Every day the home sits vacant they're losing money.
The probate process can move slowly, and understanding the law is a bit tricky, but by mastering the probate system and marketing your services to heirs, you can get great listings that need to be sold quickly.
To learn more about finding and marketing to probate leads, check out our in depth guide on probate properties.
---
14. Find Homeowners Who Are Divorcing
Like the probate process, divorce is another situation where people need to sell homes quickly. Yes, your client's stress level may be high, and the sale fraught with drama, but at the end of the day you will be helping someone solve a problem in a stressful time of their lives. That will help build the long term trust you need to get referrals down the road.
Some of the more common ways to find homeowners who are divorcing include working with a local divorce attorney and using the power of Facebook to target people who may be going through a divorce with home valuation ads.
---
15. Never Give Up…
Look, making the transition from buyer's agent to seller's agent isn't easy for anyone. If you haven't managed to land your first seller yet, you may just be tempted to throw in the towel and resign yourself to a life of dragging buyers from house to house. Don't!
Get organized with a customer relationship manager (CRM) like Freshsales. You can track each lead as they go through the buying/selling process and easily have a record of when you last spoke and when you need to reach out again, all in an easy-to-read visual sales pipeline. Get started with the free version today.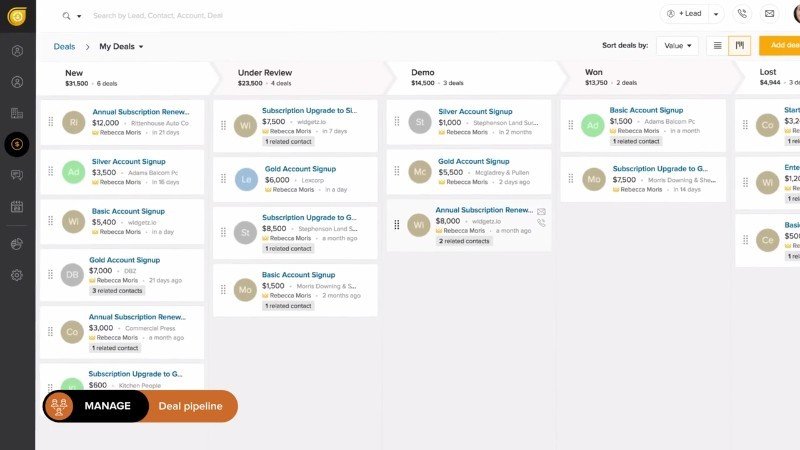 And always remind yourself of the two golden rules of real estate: It's a numbers game, and like anything worth pursuing, it takes practice to get good. Lots of practice.
---
Over to You: Finding Seller Leads
Have a great seller lead strategy we missed or want to share your experience with one we covered? Let us know in the comments.