Learning how to start an online store so that you can sell products and services on the internet is easier than ever with ecommerce platforms and plugins. You'll choose an online store platform and select order and shipping management. Also, online stores are visual platforms, so you'll need to have a healthy marketing plan.
Here's how to start an online store in seven steps.
1. Choose Your Online Store Platform
An online store allows small businesses to sell their goods and services on the internet. There are three main avenues for creating an online store. These are through dedicated ecommerce hosting, using a website with a shopping cart add-on, or a blog platform with a shopping cart plugin. Each has its advantages depending on your small businesses' needs.
Dedicated Ecommerce Hosting
If selling products is your primary focus, dedicated ecommerce platforms provide more robust online selling and order management features than site builder cart add-ons. BigCommerce is a website builder and ecommerce platform that offers businesses the features and functionalities needed to set up an online store. It's beginner-friendly and features an easy to use dashboard, store set-up utilities, and clean, mobile-friendly store themes.
Website With a Shopping Cart Add-on
Website platforms let you set up a site quickly and even accept online payments for your business. Most also offer simple shopping cart add-ons if you sell a few items, so they're a great low-cost way to open an online store.
If your main goal is to sell a wide range of high volume of products, they may not have all the features you will need. Using a platform like Weebly for your online store starts at $12 per month if billed annually. Visit Weebly to get started.
Blog Platform With a Shopping Cart Plugin
Using a blog platform like WordPress.org makes it easy to add a shopping cart plugin like Woocommerce. The plugin is free, although there are a few blog hosting expenses you'll need to deal with. Shopify is another popular plugin for WordPress.org, and is $29 per month, in addition to any blog hosting expenses.
2. Decide How You'll Fulfill Orders
After choosing your type of online store, it's time to look at your fulfillment options. Fulfillment covers the process of stocking, filling, and shipping customer orders. Your fulfillment processes must be efficient and accurate if your online store is to thrive, so it's best to understand everything involved upfront.
Here are five questions to help you determine which fulfillment options are best for your situation:
Do I already sell products from my store or warehouse?
Do I manufacture and store my own products and ship them to resellers?
Am I selling a wide variety of items or just a few products?
Will my product suppliers dropship orders to my customers?
Do I want to focus my time on building a website brand, not packing and shipping?
In-house Fulfillment
In-house fulfillment gives you full control of your shipped orders and can be less costly than outsourcing fulfillment. You can fulfill orders anywhere: your home's garage or a spare room, or a storage unit, warehouse, or retail store. Choosing to fulfill orders in-house will require packing and shipping orders, managing stock arrivals, and organizing and tracking inventory on an ongoing basis. This will often need daily management, even if you have the staff to help.
Dropship Fulfillment
In dropshipping, your product supplier ships ordered items directly to your customer. You don't have to store, pack, and ship those items yourself, and you don't pay for the goods until they're ordered. Some online stores sell exclusively using dropship vendors and never stock inventory themselves. However, not all vendors will dropship for you. You still have to manage order flow to your different vendors and handle customer service issues like returns or complaints.
Combination of In-house and Dropship Fulfillment
Many online stores ship most of their orders using in-house fulfillment. They dropship certain items, large orders, or special orders directly from their vendors. This hybrid-style order fulfillment setup lets you stock less yourself but still make the big sales.
Outsource Fulfillment
Fulfillment companies, also called third-party logistics (3PL), store your product inventory and do the pick, pack, and ship tasks for you, plus they handle returns and other customer service issues. This leaves you free to market and build your business full-time. The service does come at a cost, but most offer one significant cost-saving benefit: lower shipping rates.
Since fulfillment services ship a vast number of packages with all carriers, they receive discounted rates and usually pass them on to their clients. ShipBob enables small businesses to ship their products in two days, much like Amazon Prime. Get started with ShipBob today.
3. Select Order Management and Shipping Choices
You will need to determine how you can manage shipping tasks and track the status of your orders. Your needs will differ depending on the type of fulfillment you decide to use. If your order fulfillment and shipping is all outsourced or left to dropship vendors, you can skip this step.
If you ship one or a few things in preset box sizes and weights, built-in website tools and basic shipping options are all you need. However, if you'll be shipping different box sizes, managing dropship items, or selling through various channels, advanced order management, and shipping software is your best bet.
If you plan to manage and ship orders yourself, here are the three main options you have to make the entire process efficient and cost-effective:
Shopping Cart Order and Shipping Management Features
Most ecommerce platforms have useful built-in order management tools. From your online store's management dashboard, you can review and change orders and print packing slips. Some, like Shopify, even let you print shipping labels.
Basic Shipping Software and Online Options
There are plenty of free shipping label printing options; USPS.com, UPS.com, Fedex.com, and their free installed software are great for specific shipping needs. The problem with these is that you can't compare rates among all carriers easily to find the lowest price for each shipment.
Advanced Order Management and Shipping Software
Cloud-based software like Ordoro and Shipping Easy integrates with most online store platforms and offers many efficiencies. They're worth considering even as a startup. A significant advantage is that they let you compare all carrier rates so you can save on shipping from the start.
Most online order management stores offer free or low-cost entry-level plans to streamline shipping tasks for both website and multichannel sales. You can add more order management tools, dropship order support, and inventory tools as you grow. Another popular option is ShipBob because they offer 2-day shipping. It also integrates well with BigCommerce and Shopify.
4. Choose Inventory Management for Your Online Store
Unexpected backorders and stock shortages aren't entirely preventable, although having a good inventory system at launch will help you sidestep inventory mistakes made by many startups.
Whether you fill orders yourself or use a fulfillment service, there's one thing you must do: update your website with correct inventory numbers. This prevents oversells and backorders and keeps your operation running smoothly and your customers happy. To do this, you should track your warehouse inventory software for small businesses using a system that either work within or connects to your website.
There are three main ways you can go about this.
Use Built-in Store Platform Inventory Management Tools
Most ecommerce platforms have good inventory management tools. Usually, this is all you need if you operate one store or sell a small number of items. With Shopify, you can track inventory variants, such as small blue shirts and large red shirts. Each variant adjusts in the variant details page. If your product doesn't have a variant, all you'd see for their product details are pricing, inventory, and shipping.
Manage Inventory With Advanced Order and Shipping Tools
These cloud-based software services integrate with most online store platforms and offer effective inventory tools in addition to order and shipping management. For example, if stock runs low, you get low stock inventory alerts. If you sell many products or sell on different channels like Amazon, eBay, or Etsy, these tools can help you run your whole operation efficiently.
Use Accounting or Point-of-Sale (POS) Software
Using programs like QuickBooks or Square, you can manage your inventory efficiently. These programs and systems can tie to most online store platforms to update inventory counts.
5. Elect Payment Options for Your Online Store
As an online store owner, you will need to choose a credit card payment processor that is Payment Card Industry (PCI) compliant. PCI compliance is meant to keep users safe from data breaches.
There are three types of PCI compliant payment options for online stores:
Secure payment providers: PayPal and Stripe are simple, easy to use reliable online payment solutions that let you accept credit card payments online using just about any online store platform
Shopping cart checkouts: Secure shopping cart checkouts remove much of the responsibility for protecting customer data from your shoulders
Payment gateways & POS integrations: Most merchant accounts work with a secure payment gateway. For POS systems like Square or Vend, most top ecommerce platforms will integrate for payment processing.
If you compare all-in-one payment providers Stripe and PayPal to other merchant services, you'll likely find the all-in-ones' rates are higher. The tipping point is about 50 orders per month. For 50 orders and fewer, Stripe and PayPal are very cost-competitive. For more than 50 orders, other payment options can be cheaper. With all-in-one providers, you don't have to manage security issues yourself. This can save you time and money in the long run since managing PCI compliance requires a lot of technical know-how.
6. Brand Your Online Store
When you're ready to set up your online store, the platform you choose is likely to have a tutorial that walks you through the entire setup process. Before you start, you'll need to have a few pieces of information ready to create your store's key pages. You'll also need product information organized so you can start filling up your store.
To organize your product information, you'll need:
Store contact information
Customer service policy
Shipping rates and policy
Privacy policy
"About Us" information
Product information
Product images
Your product descriptions and imagery are the most critical content on your website. They need to be great and original if possible. For product descriptions, if you resell products, don't settle for the same vendor-provided blurbs that your competition is using. Write them yourself, and include all of the details: size, weight, material, and anything else that might prompt a customer question.
The same goes for your product photos. If you have great images from your vendor, use them, but take some of your own to highlight your brand, too. If you're not great at taking photos, an influencer or brand ambassador can take them for you. They are usually well-versed in ecommerce and take photos that highlight your brand.
7. Market Your Online Store
You can have the best products at the best prices, but none of that matters if you're the world's best-kept secret. Marketing your products is necessary for getting sales. For online stores, traditional marketing like direct mail and TV advertisements work. However, small businesses tend to stick with online channels like email marketing and using influencers and brand ambassadors.
Here are some ideas for marketing your online store:
Blogging
Facebook
Pinterest
Email marketing
Video marketing
Pay-per-click advertising
Coupon promotions
Free shipping offers
Influencer marketing
Brand ambassadors
If you're creative and persistent, you can attract a following with blogging, social marketing, email, video, and offline engagement, and spend very little money doing it.
If you have the budget, you can focus efforts on paid marketing like Facebook Ads and Google Ads. These let you drive targeted traffic to your site or specific products. And when you make a sale, be sure to use other tactics, like promotional inserts in shipments, to keep customers coming back.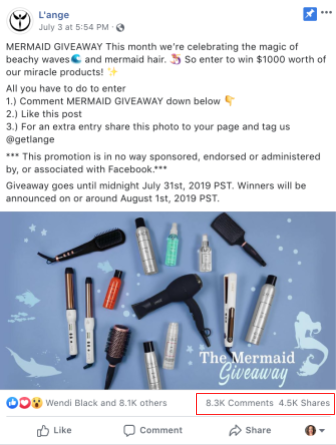 Tips on How to Start an Online Store
Learning how to start an online store may be simple, but implementing your strategy may take a little more work. What if you don't have an extensive network of buying customers? We have sourced some of the best tips for marketing your online store.
Here are expert tips on how to set up an online store.
---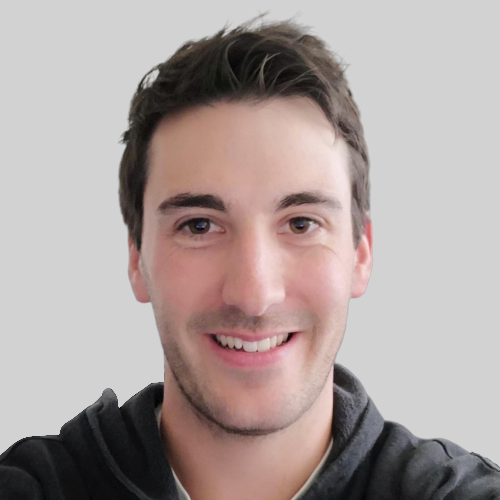 ---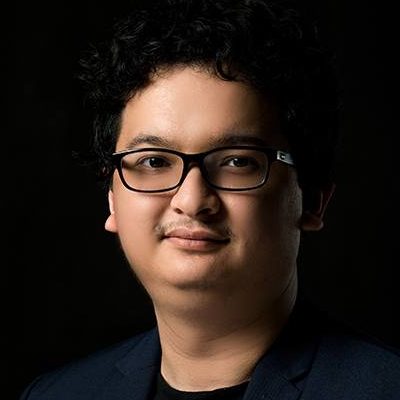 ---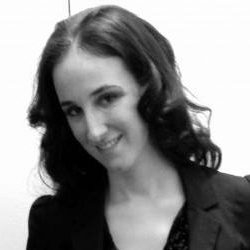 ---
Frequently Asked Questions (FAQs) About How to Start an Online Store
This section includes the most frequently asked questions about how to start an online store. If you don't see your question, head over to our forum, and post your question there. We have a whole team of industry experts who answer questions from small businesses every day.
How do I start an online store with no money?
Many entrepreneurs want to jump in head-first and quit their day job when starting an online store. However, that's not always the best idea. Treat your current employer as your angel investor—they help fund your business in return for you working. Use them as a bridge until you're making enough with your online store to make it your full-time job.
Do I need a business license to start an online store?
Whether you're a brick-and-mortar storefront or an online store, most states will require a business license. This is so that you may collect taxes from your customers, and the IRS may track tax revenue.
How much money can I make with an online store?
While there are no guarantees you'll make any money, with the right resources, you may make a profit. Whether you're covering the costs of your monthly hosting or making a full-time income, any of it is possible given time, talent, and resources.
Bottom Line
Now you know how to start an online store, and it's easier than ever since ecommerce platforms walk you through store setup every step of the way. You can launch an online store within a day and at a minimal cost. Being ready to manage orders and pack and ship boxes is also important and a massive step in the selling process.