Real estate prospecting is the process of cultivating leads to generate business. Prospecting is a mix of sourcing new leads, leveraging social networks to create business, and engaging in community events to boost brand visibility. Good agents commit a consistent amount of their time to prospecting; we recommend you spend one hour prospecting every day.
Here are the 19 strategies top agents use when prospecting:
1. Become a Zillow Premier Agent
Zillow Premier Agent is Zillow's advertising platform for real estate agents. With over 190 million visitors per month, Zillow is the largest and best place for agents to advertise. As a Zillow Premier Agent, you become the exclusive agent on your listings and can advertise on local listings provided by non-Premier Agents, all while maintaining or increasing your ROI. Click here to get rates in your area.
2. Make Weekends Social
A lot of real estate action happens on the weekends. While you are already out and about preparing for showings and doing other things, be sure to pop-by and participate in community events as they become available and mark these on your calendar. These are wonderful opportunities to show involvement, create social media posts, take photos, make videos, and showcase the best of the area you represent.
3. Set up Personal Meetings
Part of any successful prospecting plan is scheduling time to actually meet people in your lead funnel. Don't be shy about reaching out to grab a coffee or pay for a lunch to meet with a potential client. People like to do business with those they know and like. Schedule the time to meet with people in person and be flexible enough to do so on their time frame when necessary. To help you get over the dread of dialing new contacts, we've prepared a number of real estate cold-calling scripts you can use today.
4. Follow Up on Every Lead
Far too many leads are left on the table because no one followed up. Successful real estate agents are relentless about following up on their leads so start by storing contact information, keeping records, and following up as often as appropriate by phone, email. or letter. Chris Taylor, a broker with Advantage Real Estate in Boston, says, "One of my best prospecting tips is to keep meticulous notes. Keep a record of anything and everything you learn about a prospect."
One of the best ways to organize your sales prospects is with a CRM. In addition to storing all the information you need about your leads, Pipedrive also offers a visual sales pipeline that shows you what needs to be done each step of the way so you can close more sales. Click here to try it free for 14 days.
5. Set Up Your Real Estate Business Website
If you haven't already created a web presence for yourself, now is the time. Having a presence on the web adds legitimacy and authority to your brand as well as helping clients search your listings. There are a variety of things to consider when creating your own website specific to agents and brokers. For example, you should consider IDX— or internet data exchange — integration that allows you to show real estate listings on your website. Just be sure to have an internet lead script ready for immediate follow-up/
Placester is our recommended real estate website builder because it lets you create a sleek website with beautiful templates, IDX integration, and built-in CRM and drip email campaigns — no coding required. National Association of Realtors®️ (NAR) members can also get a free basic website using Placester. Click here for a free demo.
6. Create a Daily Real Estate Prospecting Plan
Make the most of the time you spend prospecting by making a very specific calendar for tasks related to it. Consistent prospecting leads to consistent business so block out one to two power hours every day and aim to complete specific goals during each prospecting session. For example, schedule one hour to set up Zillow Premier Agent or set up and maintain social media accounts.
7. Find Local Leads on Facebook
Facebook has become an increasingly valuable tool for agents who want to get their services in front of a target audience. According to a recent study by The NAR, 80% of agents use Facebook to nurture leads and connect with their community. The value of Facebook is that you can run ads or promote your posts to specific audiences by setting demographic variables and choosing specific areas where you operate.
Check out our post on Facebook for real estate agents to see what's available on Facebook and for step-by-step instructions to help you set up a business page. Then, set aside some time to create your Facebook business page and learn about posting. Once you have established your business page, you can start running promoted posts and ads that will be invaluable in your lead generation strategy.
If you want to use Facebook ads strategically but simply don't have the time for trial-and-error, contact the experts at Lyfe Marketing to take care of it for you. As a social media marketing agency, it can help you reach the right customers, generate more clicks, and drive more leads to your offering with targeted ad campaigns. Visit their site to get a free proposal and learn more today.
8. Use Instagram to Target Millennials
Only 14% of real estate agents are on Instagram but 59% of millennials, who are the largest share of first-time homebuyers, use this platform daily. Post on Instagram every day to fuel your real estate prospecting efforts. Share images of your community, homes for sale, and satisfied customers and use hashtags for searchability.
Although technically part of Facebook when it comes to running paid ads, Instagram is a separate entity that requires a separate account. Create an instagram account using your email address or phone number and choose a profile picture that represents your brand and will appeal to your ideal audience. Then, start posting one or two images each day to share your listings, build your brand, encourage engagement, and stay top of mind with potential clients.
9. Make Networking a Priority
Over 40% of all buyers and sellers find their agent through a friend or family member, so getting yourself out there as an agent is one of the most important things you can do in real estate prospecting. Set aside time in your schedule specifically for professional networking events, community events, and neighborhood gatherings. Even a child's sports game can be a place where the topic of finding a new home or selling an existing one comes up.
If you're going to focus your prospecting efforts on networking, be sure to carry your business cards everywhere you go. Being prepared with cards or other marketing materials can turn a basic errand into a business opportunity. If it's time to spruce up your business cards, check out our real estate business card examples to inspire your next design.
10. Build Lead Capture Landing Pages
One of the best ways to capture more seller and buyer leads is with a landing page connected to your social media accounts. With Freshmarketer, you can create real estate-specific landing pages integrated with your social media campaigns. You can then easily create variations of these pages and test them against each other using data-driven reports to see which ones are performing better. Click here for a free trial.
11. Contact FSBO Listings
Despite what many believe, for sale by owner, or FSBO, listings make wonderful real estate prospecting opportunities. These include owners who are ready to sell and may already have listings that have been sitting for a while and need marketing strategies that an agent can provide. But prospecting FSBO listings doesn't have to involve the oft-dreaded cold call. Instead, use a FSBO service or try one of the tools in our guide on how to convert FSBO leads.
If you want to get started right away, use a lead generation company that specializes in finding FSBOs in your area. REDX searches FSBO listings across multiple sources and delivers leads straight to your inbox for just $29.99 per month. Click here for a free demo.
12. Follow Up on Open House Leads
Open house leads are incredible opportunities for real estate prospecting and, often, the mark of a successful open house is leaving with a sign-in sheet full of potential clients. Individuals come to open houses for a variety of reasons but, aside from a stray curious neighbor here or there, most are present because they are genuinely interested in the local real estate market.
Nurturing open house leads does not have to take incredible time or effort. Take the time to craft your own open house email follow-up template to help you reach out while also preserving your time with clients. Here are some open house follow up email templates the pros use and some important elements to include when crafting your own open house email templates.
13. Write an Expired Listing Letter
An expired listing might not have sold for a number of specific reasons and determining those reasons can result in the perfect real estate prospecting opportunity. Crafting a real estate prospecting letter that will be well-received requires an understanding of the problem, empathy, and a call to action. A homeowner may receive dozens of these letters when their listing expires so make yours stand out using these expired listing letter tips to get your foot in the door.
14. Host Free Real Estate Seminars
A well-publicized free seminar can be real estate prospecting gold. Think about answering a question that many future clients might have. A popular topic is "The Basics of Buying Your First Home." Make a connection with attendees and provide helpful information and handouts with your name on them so you'll be the obvious expert when it's time to sell their home.
Some sample real estate seminar topics are:
The Basics of Buying Your First Home
Downsizing: Is It Really For You?
The Unique Things to Know When Buying A Condo
Tips for Selling Your Home Fast
The Biggest Mistakes New Homebuyers Make
The 5 Ways Anyone Can Own (Not Rent) a Home
15. Optimize Social Media With High-Quality Content
Social media is a powerful tool for connecting with clients and finding new prospects because you can reach a targeted audience with tailored, high-quality content. However, finding great content to share — like changes in the local housing market, interior design and landscaping trends, new open houses, or real estate tips from other trusted professionals — can be time-consuming.
Since real estate customers tend to have a longer sales cycle than consumers in other industries, it's important that people following you are constantly engaged. Luckily, digital marketing services like Lyfe Marketing can take care of your content marketing strategy for you. They offer assistance by helping you create original content to jumpstart your content marketing, then helping you consistently blog to keep your audience engaged and capture leads. Visit their site and get a free proposal today.
16. Meet With Divorce Attorneys
People who are going through a divorce often need to sell their home quickly and for the best possible price. Initially, connecting with a divorce attorney in your area for real estate prospecting can seem heartless, but doing a good job for people who need it helps everyone. Selling the home of a divorcing couple assists them in closing a painful chapter in their lives and can lead to individual future home purchases if the sale goes well.
In addition, real estate prospecting with divorce attorneys can be a mutually beneficial relationship. It is certainly not uncommon to have clients selling their homes who plan to divorce and have yet to seek counsel. Recommending an attorney you trust who will complete divorce proceedings expediently might be a welcome referral.
17. Reach Out to Large, Local Employers
Large employers in your area can be a significant real estate prospecting opportunity. As the use of formal relocation services is becoming more uncommon, employers are hiring individuals from out of state who will be moving into the area on their own. Make yourself a resource for large employers as well as universities in the area by meeting with their human resources departments and providing your information.
Come well-prepared for your meeting; bring some coffee, have information ready about your expertise, and talk about how you can help their employees make a smooth transition. Many employees moving into the area may choose to rent while looking for a home so be sure to demonstrate how your services can be of great use for both renters and homebuyers.
18. Print Door Hangers and Postcards
Door hangers and postcards can be fantastic for real estate prospecting by helping agents gain new clients who might have never considered an agent and can be left without knocking on a door. In a rapidly appreciating neighborhood, for example, someone learning of a home sale for $40K above asking price two doors down can be a compelling argument to consider selling their own home.
The content of your door hangers and postcards should capture your audience and be as unique as the neighborhood market. ProspectsPLUS!® offers beautifully designed, one-sided and two-sided door hangers specifically for real estate agents and brokers. Choose from one of their professionally designed templates or upload your own design. Click here to get started.
19. Set Aside Time to Appreciate Past Clients
Selling a home to or for a client should be the beginning of your relationship — not the end of it. Take time quarterly to reach out to past clients and celebrate various holidays, birthdays, and the anniversary of their purchase to keep your name at the top of their mind. Statistics show that people who own homes move approximately every five to seven years, so your former clients will likely need your help again or be in a position to write you a review or send you a referral.
It's also important to keep in mind that each client has access to a vast network of individuals who may be referred to you if you have a good reputation and remain top-of-mind. Instead of relying on calendar reminders to stay in touch with these clients, use a real estate CRM to automate follow-up.
9 Real Estate Prospecting Tips From the Pros
In addition to compiling general real estate prospecting tips, we spoke with real estate professionals across the country to find out how they grow their business or farm their area with prospecting. Many agents shared that they utilize social media and other technology-based methods while still relying heavily on traditional prospecting methods like networking, cold-calling, and community involvement.
Here are our nine favorite real estate prospecting tips from the pros:
---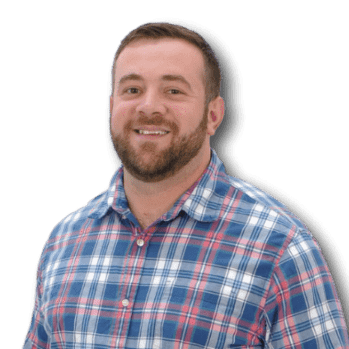 ---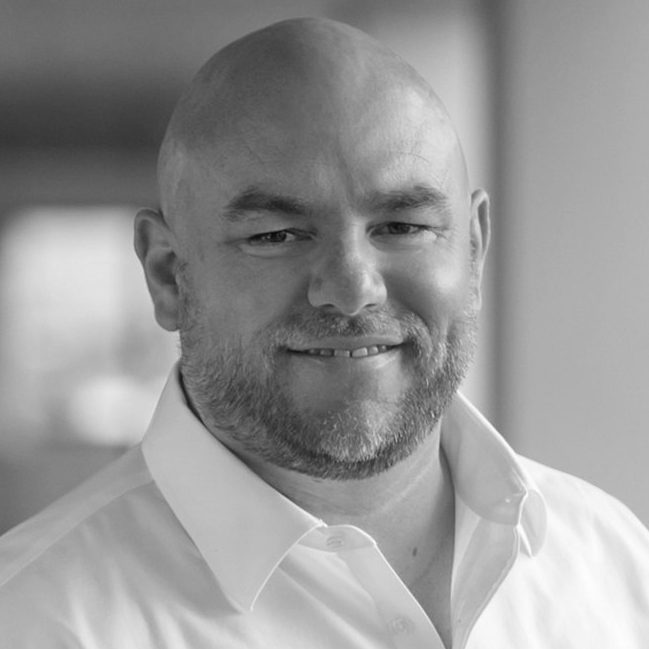 ---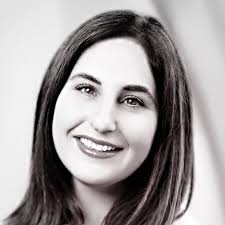 ---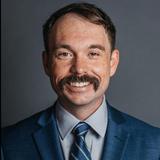 ---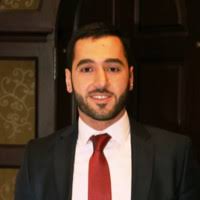 ---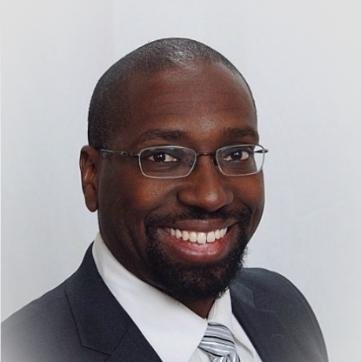 ---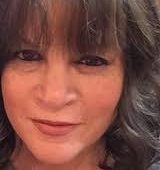 ---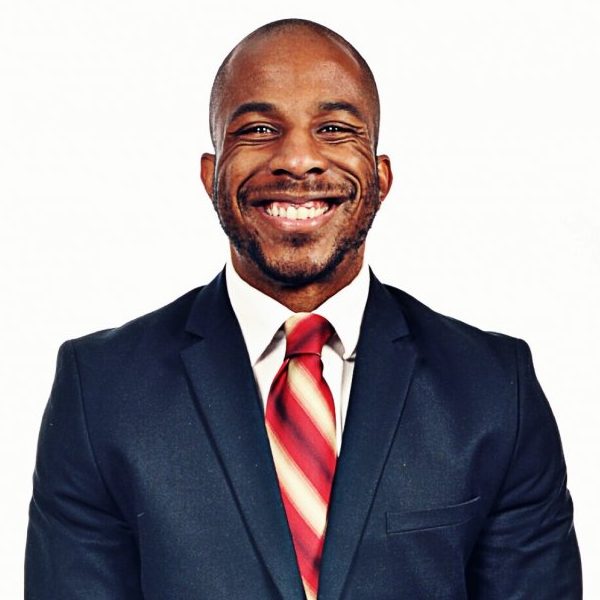 ---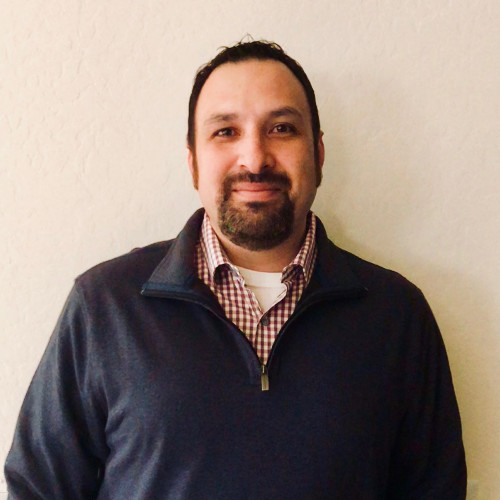 ---
Bottom Line
Real estate prospecting takes daily commitment and hustle but the rewards are often substantial. To create an effective pipeline of leads and lasting business, consider using internet-based tools like social media as well as more traditional methods like direct mailers. Try some of the real estate prospecting tips above to start maximizing your real estate lead generation today.