A real estate company is a brokerage—either national or local—that employs licensed real estate agents who represent local buyers and sellers. We compared 11 national real estate brokerages and chose the six to work for—including the best overall—based on commissions, fees, training, brand recognition, and marketing efforts.
Before you find the right brokerage to work for, you have to meet state education requirements and pass a licensing exam. To help you complete the necessary coursework and master exam topics, Real Estate Express offers online classes and robust study materials at an affordable price. Click here to learn more about Real Estate Express' "Pass or Don't Pay Guarantee."
Top 6 Real Estate Companies to Work for 2019
How We Evaluated the Best Real Estate Company to Work For
An agent is required to associate their real estate license with a brokerage before they can start working. Because it is difficult to change brokerages after getting started, it is best to find out all you can about the best real estate broker to work for before making a commitment. To help, we evaluated popular national brokers based on their commission split, desk fees, training, brand recognition, and marketing efforts to promote agents.
These are the five criteria we used to pick the best real estate companies of 2019:
Commission splits: A split determines how much sales commission goes to the agent and how much goes to the broker. The smaller your split, the less money you make off each sale, so we favored brokerages with higher commission splits for agents.
Desk fees: Desk fees are a monthly amount paid to the broker for office supplies, leads, and space in their building. Sometimes desk fees are taken from the commission of the agent before their paycheck is issued; these were considered in our review as they reduced potential agent income.
Training and mentorship: Brokers often offer training classes or mentorship to increase the effectiveness of the agent. A robust training program can make an agent more successful in sales and marketing, so we favored brokerages that include one.
Brand recognition: Brand recognition is important because buyers and sellers automatically trust (or distrust) an agent based on the reputation of their broker. The inclusions on our list all have notable brand recognition.
Marketing: Brokers are responsible for providing agents with leads and some marketing materials like signage. However, as additional marketing materials can be expensive for individual agents, we preferred brokerages that offer more marketing tools and services like CRMs and advertising.
Based on these criteria, we found Keller Williams to be the best real estate broker to work for. The well-known brand offers agents a generous commission structure with affordable desk fees, ongoing training opportunities for professional growth, and profit sharing.
Best Overall Real Estate Company to Work For: Keller Williams

Keller Williams Realty is a national brokerage, lauded as our best overall due to their generous agent commissions and extensive continuing education options. They also offer unique growth opportunities within the company, including profit sharing and a vote in leadership decisions. Keller Williams (KW) is best for agents who want a good commission split with low desk fees, mentorship, growth opportunities, and strong training programs.
Keller Williams Commission Splits & Agent Fees
Keller Williams (KW) starts agents with a 64% agent, 30% broker, and 6% franchise commission split until they reach $100,000 gross commission goals (called caps) for the year. After you reach your yearly cap, you keep 100% of all commissions earned for the remainder of the year. It is important to note that caps are different for every KW office.
This is the breakdown of commission splits for Keller Williams:
64% for the agent: Since many agencies start new agents at 50%, 64% is a big bump that can mean the difference between financial success and failure. This serves as an incentive to sell more in your first year.
30% for the broker: This is the portion of a commission that covers office expenses like rent, utilities, and insurance.
6% for the franchise fee: This is the only profit that Keller Williams International makes per year from each agent. This fee is capped at $3,000 per year per agent.
In addition to the broker share and franchise fees, Keller Williams charges a modest desk fee. Desk fees at Keller Williams cover errors and omissions insurance, CRM, e-marketing services, Google Apps, paperless document handling, websites, iOS and Android apps, fax, and phone. Depending on the region, desk fees can range from $50 to $80 per month.
Training
Through their various training platforms, Keller Williams offers its agents an astounding number of support materials. The brokerage features 310 instructor-led classroom sessions, 2,000 online self-paced modules, and 82 hours of formal planned training annually. Courses cover sales, marketing, and business topics.
Perhaps the best part of Keller Williams training is that they offer support materials online free to any agent—not just Keller Williams agents. This is an effective way to recruit top-selling agents away from competitors.
Marketing
Keller Williams' marketing relies on the volume of internet content. Each agent receives his or her own Keller William-branded website, complete with contact forms and neighborhood pages. By blanketing the internet with over 100,000 of these websites, the brokerage receives maximum visibility.
Additionally, all Keller William properties are searchable via the brokerages homepage. When a property displays following a search, the listing agent is prominently displayed at the top. This type of lead generation—similar to Zillow Premier Agent—encourages visitors to reach out directly to the agent simply by clicking on the contact button.
Growth Opportunities
One of Keller Williams' most attractive offerings is their profit-sharing plan. Agents who recruit other successful agents receive a portion of those agents' commissions. If the agent they recruit in turn recruits another agent, the original agent gets a small percentage of their commissions. After certain sales goals are met, agents who receive profit shares join the leadership council, where they are given a vote on decisions made for the entire agency.
Pros & Cons of Keller Williams Realty
Keller Williams Realty boasts an inclusive company culture that focuses on real estate agent development. This is manifested in training opportunities via sales, marketing, and leadership courses. Keller Williams believes in the value of mentorship, so agents often pick a mentor—or serve as a mentor—to help grow the company.
However, while Keller Williams offers substantial training, agents have noted significant competition within their own ranks. As profit-sharing incentivizes competitive selling, it also increases tension in franchise offices. For those who are ambitious, this can be a welcome challenge; for others, this can negatively affect their work environment and financial success.
Best for Control Over Commission Splits: RE/MAX

RE/MAX is a national real estate brokerage celebrated by agents for the ability to control commission splits, typically starting at a 95/5 split with an upfront desk fee. Fees are also adjustable depending on agent needs, but available resources might be light compared to other options. RE/MAX is ideal for agents who need a broker but are more interested in an advantageous split and less interested in the resources and branding of a national brokerage.
RE/MAX Commission Splits & Agent Fees
RE/MAX offers agents a wide variety of high split options. For agents who do not mind paying an upfront desk fee (which varies from office to office), the 95/5 split is the best option. This means that agents get 95% of each commission and the broker gets 5%, plus the monthly desk fee to cover rent, insurance, and lead costs.
RE/MAX offers secondary commission splits without separate desk or monthly fees in their RE/MAX Alternative Payment Plans (RAPP). RAPP integrates broker charges and monthly desk fees into the commission split; fees are taken out of commission payments so agents are not faced with a large monthly bill.
There are the three levels of RAPP supplied by RE/MAX for agents. The 80/20 split means that you get 80% and the broker gets 20% of each sales commission. The 70/30 split means that agents get only 70% of their commission with the rest going to the broker. A 60/40 split means that the agent gets 60% of the commission and the broker gets the other 40%. The higher the percentage retained by the broker means more access to RE/MAX resources for the agent.
Without desk fees, agents are responsible for paying for their own expenses, such as buying leads, advertising, and marketing flyers. All of the RAPP programs have a total sales cap of $23,000 per year. Once the agent reaches their cap, they are automatically moved to the 95/5 plan.
Training
RE/MAX has a robust offering of classes through RE/MAX University. Agents can take classes through on-demand video, online, and in RE/MAX classrooms. Classes offer special designations, certifications, continuing education credits, and professional development training for things like negotiating and marketing.
Marketing
RE/MAX offers all agents complimentary access to their "Design Center," a web-based platform with templates that can be used for mailing pieces, open house sheets, drip email campaigns, single property websites, and YouTube-compatible listing videos.
Growth Opportunities
RE/MAX is a national franchise, so there is always an opportunity to move into a management position or switch brokerages to benefit your career. RE/MAX agents can also launch their own franchise with unique branding to advance their career and increase profits.
Pros & Cons of RE/MAX Realty
RE/MAX agents enjoy the ability to work on their own and create their own agent experience. Marked by tremendous flexibility, RE/MAX provides customization of compensation splits, work schedules, and training needs. This creates an attractive work environment that independent, seasoned agents value.
The major con of RE/MAX is that agents are treated like self-employed business people. Because decisions are made by individual agents, it can be difficult to collaborate, and new agents do not often take well to this type of workflow. Instead of promoting teamwork, RE/MAX encourages agents to look out for themselves.
Best Real Estate Broker to Work For Brand Recognition: Century21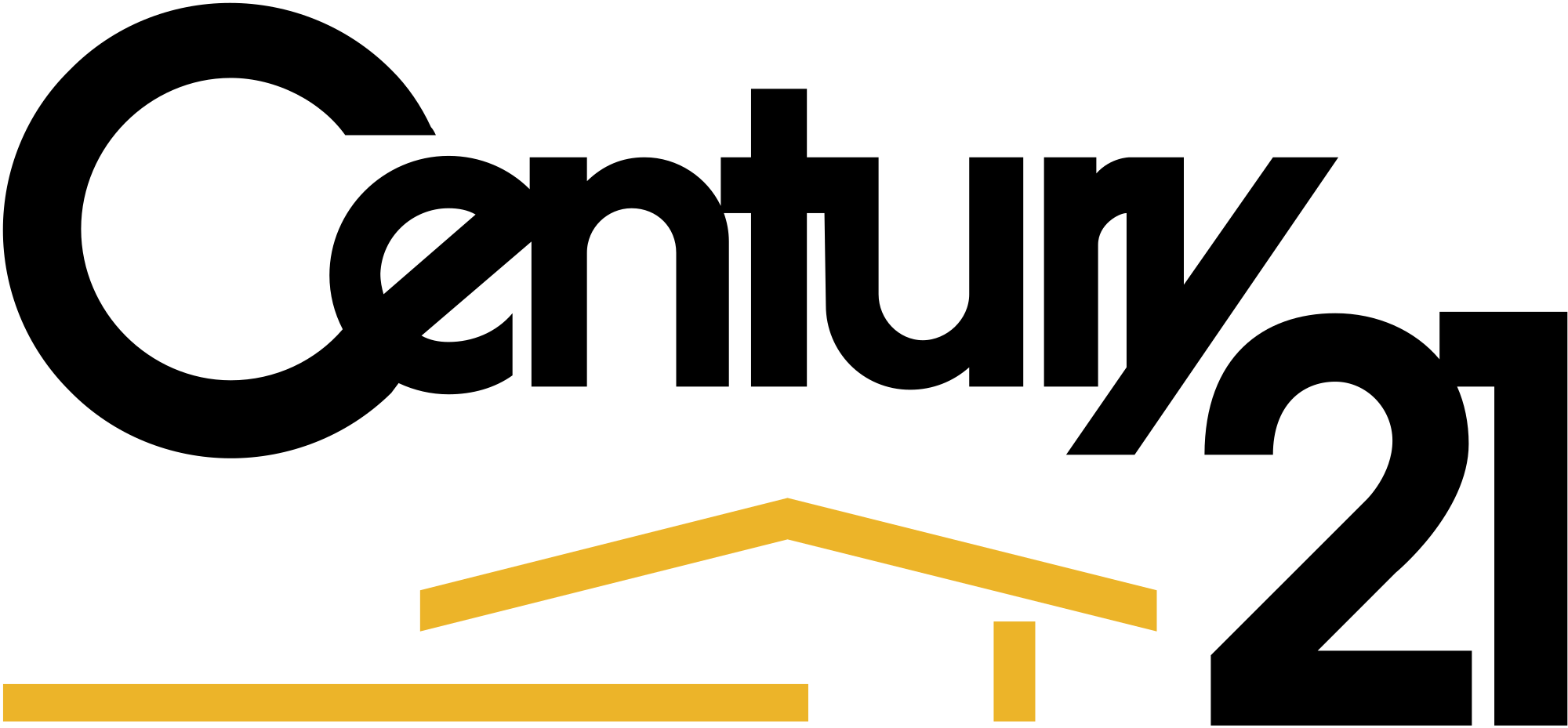 Century21 is a national real estate company that stands out for their respected brand with an established following. Century21 uniquely boasts a 90% confidence and recognition level among prospective buyers and sellers—and has retained this reputation for the last 20 years.
Real estate agents, new and experienced, who want to boost sales by associating their license with a trusted real estate brand will appreciate Century21.
Century21 Commission Split & Agent Fees
Century21 has a more traditional approach to commission splits. New agents start on a 50% split to make up for the lack of a desk fee. More experienced agents receive higher splits based on sales. Some offices may offer new agents higher splits with desk fees or graduated plans.
In most cases, Century21 charges no desk fees at all. This can be a godsend for new agents who need every penny they have to generate leads and pay their bills. Century21 does charge a royalty or franchise fee of 8%, however. The agent may have to pay all of this or may split it with the broker.
Training
Century21 includes brokers, managers, and agents in their free online and classroom-based training programs. The company also offers self-paced webinars that teach skills like sales and marketing, in addition to in-person mentorship and coaching. Continuing education courses and certifications through the NAR are also available.
Marketing
Century21 supplies print and online ad templates, video templates, and social media promo materials for agents to share. With these templates, the Century21 brand stays intact and the agent saves time creating marketing materials. Century21 also gives agents yard signs for promoting their listings
Growth Opportunities
Like most national best real estate broker to work for, Century21 offers agents the opportunity to grow into management positions or launch franchises. Real estate agents can become property managers, listing agents, or agents-in-charge. However, new vacancies in these positions are rare as there is very little turnover, so it may take several years to move into one of these management positions.
Pros & Cons of Century21
Century21 is so well-known in the real estate industry that many new agents have tremendous success in securing buyer leads due to brand recognition. Also, because there are no desk fees, agents feel the benefit of a larger paycheck—even with a standard split commission.
While most agents enjoy working for Century21, getting promoted is a rarity due to low turnover. This greatly hampers career growth for some agents. Also, the split commissions for new agents is not as generous as it is for brokerages like RE/MAX.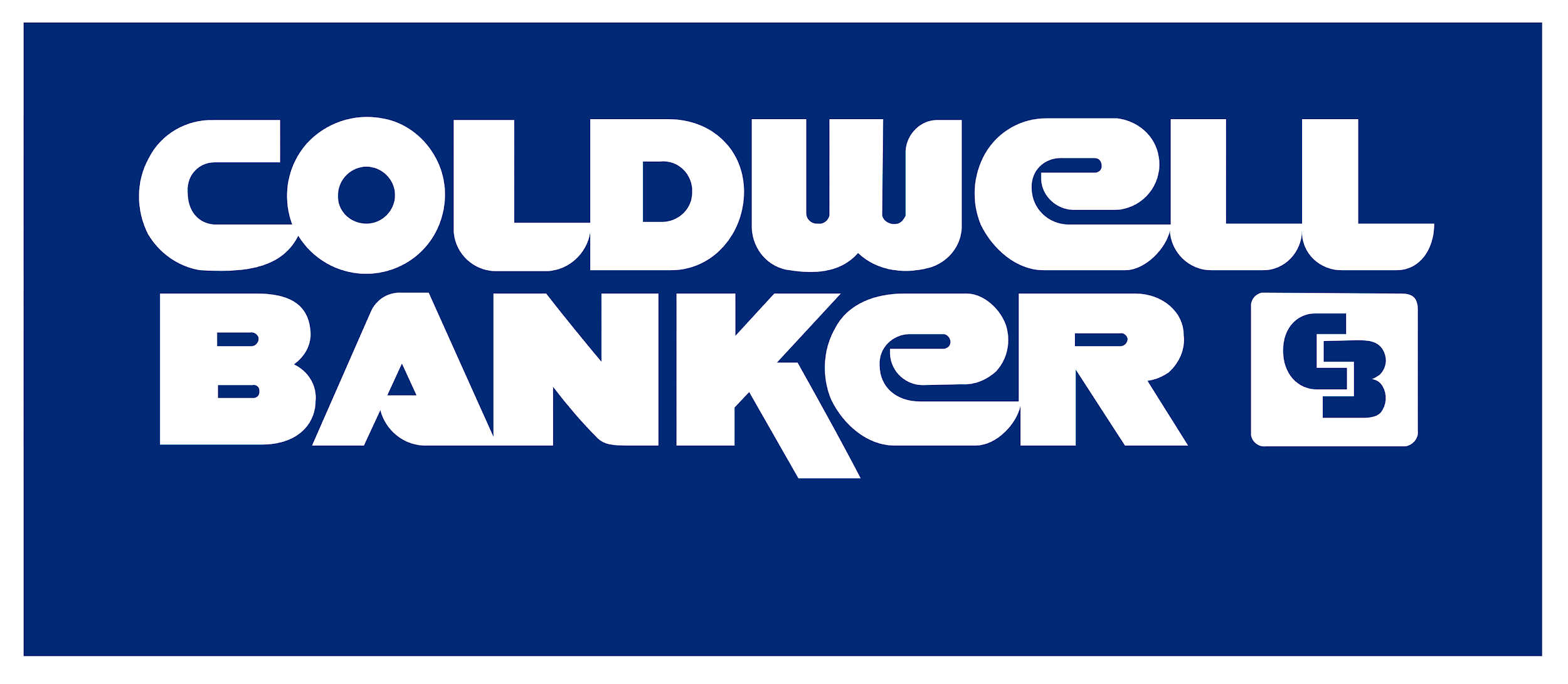 Coldwell Banker Realty is an international real estate brokerage that stands out for their technologically-advanced tools. Collectively dubbed the Coldwell Banker Realty CBx Tech Suite, these tools use algorithms to provide data on seller leads, property listings, and buyer locations. With this asset, Coldwell Banker Realty is best for agents who are comfortable using technology to find listings and engage with buyers and sellers.
Coldwell Banker Realty Commission Split & Agent Fees
Although commission structures and agent fees are difficult to find for Coldwell Banker Realty, Easy Agent Pro notes that about 3.75% of each commission goes to the franchise office. Third-party sources suggest that the commission split might be 60%/40% with a $50 desk fee, but this may vary depending on the broker. Call your local Coldwell Banker franchise for specific information.
Training
The training at Coldwell Banker Realty is focused on helping new agents learn the realty business, and experienced agents thrive in their profession. With classes for new agents on how to get and convert leads, Coldwell Banker Realty aims to make the first year easier for new agents. Experienced agents are offered online classes and classroom workshops in technology, marketing, sales, and other real estate topics designed to further their careers.
Marketing
Coldwell Banker Realty does national advertising on multiple media—web, smartphone, and TV—to increase the visibility of local agents. They also provide agents with promotional video and commercials for their social channels. For print materials, Coldwell Banker Realty gives agents ad, postcard, and flyer templates to save design time and cost. Additionally, the CBx Tech Suite includes technology to increase buyer leads and predict areas where listings are likely to increase.
Growth Opportunities
Coldwell Banker Realty gives agents the opportunity to move into management positions. Those with a good sales history interested in moving into a management position can seek opportunities at another Coldwell Banker Realty office or find the right growth opportunities in their own office. Coldwell Banker Realty also supports brokers who are interested in opening their own franchise.
Pros & Cons of Coldwell Banker Realty
Coldwell Banker Realty is a forward-thinking broker focused on using the latest technology to support agents and find potential listings. For agents who want to focus on specialty markets like smart homes, Coldwell Banker Realty will be a refreshing change; the brokerage offers training in these more advanced niche areas.
However, agents who are not early adopters of the technology will not appreciate the innovative approach of Coldwell Banker Realty. Agents who find basic technology-driven tasks challenging, like using social media posting or texting, will likely not enjoy working at Coldwell Banker Realty.

Sotheby's International Realty is an international real estate company that stands out for high-end property sales in over 72 countries. Sotheby's International Realty is unique because their name as a high-end, prestigious auction house lends automatic prestige to agents in the luxury home market. Sotheby's International Realty is ideal for agents who want to sell in a farm area with elevated property values and luxury amenities.
Sotheby's International Realty Commission Split & Agent Fees
We could not find a commission structure or agent fees for Sotheby's International Realty. The reason for the lack of information could be that the structure varies from brokerage to brokerage or that agents receive different deals depending on their total sales. It is best to connect with Sotheby's International Realty to ask about commission structures and fees before joining.
Training
Sotheby's International Realty trains agents on how to promote and reflect the Sotheby's brand on each sales call. Agents are shown how to provide concierge service to property buyers and how to set themselves apart from other agents by providing a luxury buying experience. Continuing education and certifications are not a part of the Sotheby's International Realty training for agents, so these need to be completed through a school like Real Estate Express.
Marketing
While agents have access to some Sotheby's material, they must do their own marketing and brand building. To help with agent reputation, the company publishes a digital magazine, Art & Home, that highlights top-producing agents, but the main goal of the brokerage's marketing efforts is to promote its own brand.
Growth Opportunities
Because Sotheby's International Realty has over 990 brokerages in 72 countries, agents have the ability to move into higher positions fairly easily. From changing brokerages to opting for a different country, Sotheby's International Realty agents have plenty of room for growth within the organization.
Pros & Cons of Sotheby's International Realty
Sotheby's International Realty is known for high-quality properties with a large price tag and spectacular amenities. Real estate agents who are associated with the Sotheby's International Realty brand are recognized as top agents in luxury real estate and receive a wealth of credibility—simply because of the brokerage name.
A disadvantage of Sotheby's International Realty is that the high-end properties and commissions might attract new real estate agents, but the expectations and fees associated with luxury real estate marketing can be astronomical. From desk and franchise fees to advertising and lead generation, the costs of working at Sotheby's International Realty can be inordinately high. Also, agents are required to form their own contacts, develop their own sales style, and locate leads on their own.
Best for Paid Training: Redfin

Redfin is a relatively newer national real estate company, founded in 2004, that uniquely offers on-the-job training to new agents. Because it hires agents as employees with a salary and benefits, it's an attractive option for those just entering the real estate market. Agents who need financial security and more robust training as they first enter the industry will find Redfin to be a perfect option.
Redfin Commission Split & Agent Fees
Redfin operates differently than other best real estate brokers on this list because they pay employees a salary with commissions. There are no agent fees (desk fees) with Redfin because there is no central office. A blog from Redfin claims that the median income of an agent on the job more than nine months is $90,000. It is important to remember, however, that Redfin only operates in larger cities, so the income is naturally going to be higher than in rural locations.
Training
Redfin uniquely offers paid training for agents who are new to the real estate industry. The brokerage directly employs agents— offering vacation, sick leave, and health benefits—and trains them on the job, focusing on how to get new clients, close sales, and market themselves as real estate professionals.
Supplementary classes and webinars round out this training with the academic study of common real estate topics. These are mostly focused around buying or selling a home; topics like mortgages and negotiations are the primary concentrations. Continuing education classes and certifications are not available through Redfin.
Marketing
Because Redfin has a marketing department for advertising and promotion built into their organization, lead generation, and advertising are taken care of by the company. While this integrated marketing saves agents time and money, agents do not have the ability to build strong individual brands or followings in their local area.
Growth Opportunities
There are two types of agents in the Redfin company: associate agents and agents. Associate agents attend home inspections and tours of properties to get listings. Agents interact with the buyer or seller to close deals on properties. After the first year of working as an associate agent, commissions increase and promotion to full agent is considered. Unlike RE/MAX and Century21, however, there is no opportunity to open a franchise.
Pros & Cons of Redfin
Because they hire agents as employees, Redfin is a great place to start for new real estate professionals because they pay a base salary in addition to commission. With no agent fees, paid time off, training, and health care, Redfin can be a great place for new agents to learn their trade.
The advantage of Redfin works as the principal disadvantage for agents who want a flexible work schedule. As employees, Redfin agents work standard hours, which is counter to why many agents choose to start a career in the real estate industry—flexibility. Also, Redfin is only an option in larger cities like Dallas and San Diego, where sales volumes are higher.
Best Regional Real Estate Companies to Work for 2019
Unlike many national real estate companies, local brokerages can give an agent more mentorship opportunities and room to shape a company. If a strong local presence and the ability to lead within a real estate company is important to you, consider one of the top regional or local brokerages below.
The following brokerages were chosen based on sales volume as an indicator of opportunity:
California
Texas
Florida
Washington
New York
Frequently Asked Questions (FAQs)
Are there advantages to working for a small brokerage over a national brokerage?
The biggest advantage to working for a small brokerage instead of a national franchise is mentorship. If you need to start slowly and want to learn the ropes next to a seasoned professional, then working at a small brokerage will be a good experience; they generally have more time to dedicate to your development and growth. For more guidance, here are some tips on how to choose a real estate company.
Do you get a base salary as a real estate agent?
Agents typically do not earn a paycheck until their first sale, so you should be financially prepared to be in business a few months without income. The one exception is joining a company like Redfin, which employs agents as full-time, salaried employees.
Do I have to sign with a brokerage?
Signing with a sponsoring broker is required by law in all states; legally, you have to associate your license with an established brokerage. Instead of a physical office, however, you can sign with a virtual broker like Real (if available in your state). Or, get additional guidance by reading our article on finding a sponsoring broker.
Will a brokerage train me to get my real estate license?
You cannot start working for any broker without your real estate license. Your broker will provide some training to help you grow in your field; however, you have to get your real estate license on your own after taking prep courses from a real estate school. Here are some of the best online real estate schools.
Bottom Line
Deciding which is the best real estate broker to work for depends on your needs and career goals. We considered the fees, commissions, training programs, marketing, and growth opportunities to identify Keller Williams as the best overall real estate company in 2019. Not only do they boast tremendous growth opportunity, but they offer exceptional training and impressive commission splits.
Before you can find the best real estate company to work for, however, you have to complete exam prep coursework and get your real estate license. Real Estate Express makes it easy and affordable by offering pre-licensing coursework online. Learn more about their Pass or Don't Pay Guarantee by visiting their website.