12 Tips for the Perfect Realtor Headshots (+ Examples)
Realtor headshots are a necessary component of every agent's marketing toolbox. A compelling headshot will make a great first impression, demonstrate your unique selling proposition, and showcase your real estate brand. It's essential to take the time and effort to hire a professional photographer and prepare for the photo shoot with the proper clothing, attitude, pose, and smile.
The right photographer must be able to capture your personality while keeping the photos professional but not stuffy. You can find a photographer on Fiverr, a website where freelancers offer their services. Services can begin at $5 and are based on the photographer's experience and what type of package you buy.
Along with a photographer, we've gathered 12 tips to guarantee your realtor headshot will help you build a recognizable brand and instill confidence in your clients.
1. Preview Other Realtor Headshots
If you aren't excited about your photo shoot or don't have any realtor headshot ideas, you can gain inspiration by looking through other agents' real estate headshots. This helps you prepare for what you want for your photo background, posing, and hairstyle. Also, consider how you intend to use your photos on your real estate agent website, business cards, and marketing materials.

All of the real estate agent headshots above have a different background, angle, styling, and expression. By looking at how a group of agents approaches their headshots, you can get a clearer understanding of how you want your headshot to look for your unique brand.
2. Dress for Success
Before you get ready for your realtor headshot, it's important to choose clothing that makes you feel confident and represents your target audience. For instance, the first headshot feels formal because of the combination of the suit jacket and corporate background. Yet his expression and pose are not harsh or stuffy. He appears confident and approachable. This would likely appeal to a more formal or corporate audience, or to a commercial real estate agent.
The second headshot still feels professional, but is slightly more laid-back because of the agent's jean jacket. Her arms folded show confidence, and her smile is assuring. This is an effective headshot for agents who want to put out a casual vibe and attract clients in a more suburban neighborhood. Each style conveys your brand image you can use on your social media and marketing materials.
Avoid busy patterns or bright colors that can be difficult to photograph, and be mindful of what shows up in your background. Some real estate agent tips on realtor headshot mistakes to avoid include:
Excessive jewelry or accessories
Wearing all black
Ultra-trendy clothes
Baggy or loose-fitting clothes
Heavy makeup
3. Learn Power Poses
The way you feel will naturally show in your photos, so set up your shoot when you feel most confident. Even if your biggest deal of the year falls through that morning, you can still trick your brain into feeling confident by using power poses. According to The Psychologist, this concept dates back to the 19th century when psychologist William James noted that emotions come from physiology. Therefore, your bodily expressions contribute directly to your emotions.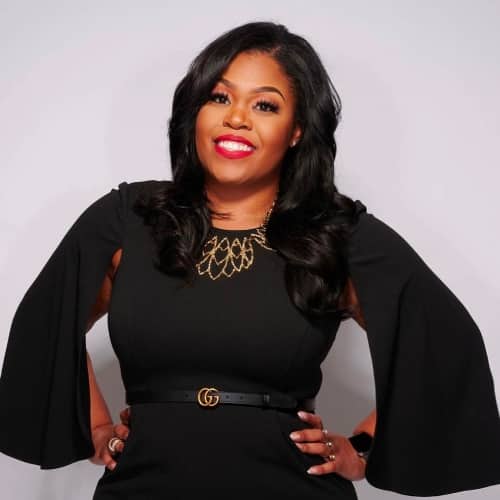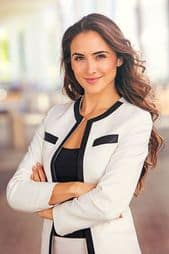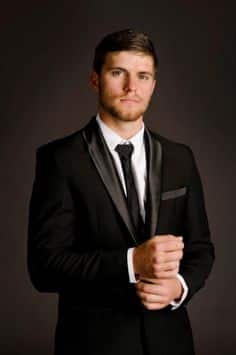 Try poses in front of a mirror or ask a friend for feedback on your poses before your photo shoot and decide on a few that feel the most natural. Even if your photographer helps you pose, you likely won't feel as confident if you're in an unfamiliar position.
4. Use Your Best Smile
A study from the Journal of Personality and Social Psychology Bulletin shows that people who look happier in photographs are viewed as more trustworthy than those who appear unhappy in photos. Interestingly, smiling doesn't impact viewers' opinions on competence. However, when asked who they would choose to be their financial adviser, test subjects chose the happier-looking person every time.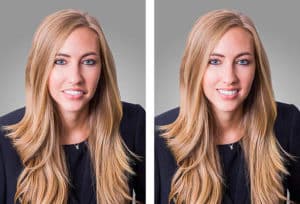 ---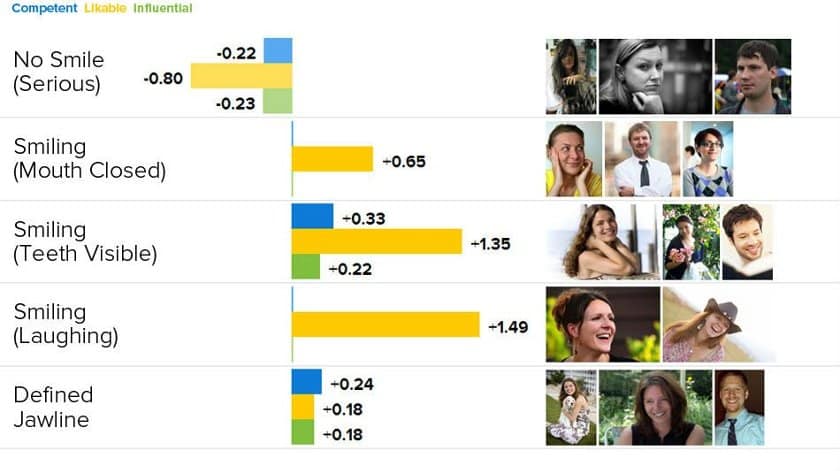 ---
Studies from Photofeeler came up with virtually identical results—people who smiled in their headshot were seen as far more likable and influential than those who didn't, but only slightly more competent. The takeaway should be obvious: don't forget to smile for your best realtor headshots.
Quality realtor headshots are an integral part of your social media marketing since it's the first thing visitors to your pages and profiles see. Check out our article, 15 Ways to Crush Your Real Estate Social Media Marketing, to learn more tips on how to create a consistent brand image.
5. Get Professional Hair & Makeup
Your real estate agent headshot will be used on social media, in your marketing materials like flyers and business cards, and at events or sponsorships. To present your best self, consider having your hair and makeup done before your professional realtor photos are taken. This is another way to instill self-confidence and attract leads who resonate with your professional, polished look.
6. Don't Pose With Accessories
It's common to see modern real estate headshots of agents on their phones or computers when they want to convey they are working in their natural element. However, technology doesn't work for real estate headshots. It's a distraction from the image focusing on you. Looking away instead of directly forward can make you look untrustworthy or fake. It's best to smile and look directly at the camera.
Don't take a group photo even if showing your family, lifestyle, or pets is part of your real estate brand. Save these for holiday cards or share your pets on your social media business pages. The only exception to this rule is when you are part of a real estate team. In this case, you should have an individual headshot for your business cards, flyers, and social media, in addition to photos of the team for marketing about the team.
Did you know?
You can create professional videos and slideshows using your family and pet portraits on your social media, and schedule them using social media marketing tools that save time by automating your posts. Our article, 15 Social Media Tools Every Real Estate Agent Needs in 2023, is jam-packed with tools and tips to showcase your photos and increase your brand awareness.
7. Try Multiple Styles & Locations
The most common and versatile photo in your branding arsenal is a head and shoulders realtor portrait. However, take the opportunity to get additional shots that you can use to expand your branding and marketing content. Ask your photographer about doing full-body shots, shooting in different locations, or changing outfits.
You don't have to create a full collection of real estate branding and marketing materials from scratch. Instead, add your headshots with readily available tools through Market Leader, a lead generation and marketing site that provides professionally designed newsletters, multi-channel marketing templates that you can use on your social media pages and other locations, and an extensive content library.
8. Choose the Right Location
The most important thing to keep in mind when choosing a location is how the background may distract from clients seeing you. One of the best headshot backgrounds is pure white, which is powerful when it comes to tiny profile pictures that appear online. According to SLR Lounge, a white background feels bright, open, and natural, allowing the viewer to focus on you.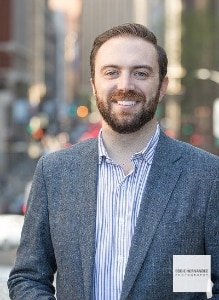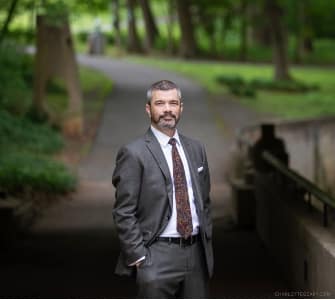 However, your background can be relevant to the real estate you work with. If you work in the city, like the agent on the left, an artfully blurred street scene or brick wall can be an integral piece of your real estate marketing. On the other hand, if your clientele are builders and land developers, try something like a blurred forest or pastoral scene while wearing highly professional attire.
It's likely that your headshot photographer offers choices of backgrounds and will add a blurring effect. However, you should still have your own photo editing abilities if you want to change things up. It's OK to have creative real estate headshots as long as they're not too outlandish or distracting. With Canva, you can easily crop, add filters, and adjust the lighting on your photos. There are also thousands of templates and elements to easily transform photos.
9. Get High-resolution Copies
The primary use of your headshot may be for your website, print materials, or real estate bio. Still, it's important to make sure you receive high-resolution copies for editing your marketing materials. You may need your headshot for print ads or other opportunities in the future, and low-resolution photos can look blurry and unprofessional.
10. Avoid Overediting Your Realtor Headshot
Light editing or retouching is an essential part of the headshot process. It's another way to help agents present the most confident versions of themselves. However, if you aren't a professional photographer, it can be very easy to take a retouching or editing tool too far. Overedited photos can easily look unnatural and awkward. It can also give a halo effect or appear washed out.
Professional photographers typically edit and retouch photos before giving them to you. They remove blemishes, smooth out your complexion, and brighten the background if it is off-color or too dark, like in the photo below. Don't let them take the editing too far by removing your natural look and character from your face. It's tempting to want a flawless face in photos, but people have natural lines and features in their faces. A little airbrushing is OK as long as the result still looks like you.
11. Gather Opinions on Your Real Estate Headshots
It's almost impossible to judge your own photo objectively, so it's wise to get opinions from others. When you get your photos back, choose a few of your favorites and send them to real estate associates, friends, and families for opinions.
Alternatively, you can upload your headshots to Photofeeler and receive unbiased opinions from thousands of users. Once you upload your picture, Photofeeler users anonymously rank it according to three categories: competence, likability, and influence. If you're having a hard time choosing between two options, Photofeeler can be a great way to get unbiased opinions.
12. Update Headshot Frequently
Some real estate agents think about their headshot like it's a once-in-a-lifetime necessity. The reality is your physical characteristics change over time, so your headshot should too. Prospective clients often decide which agent to list their home based on their headshot, so it should look like you. As a general rule, get a new headshot approximately every three years.
How to Hire a Headshot Photographer & Costs
The cost of hiring a professional photographer varies by location, experience, and photo type. Your costs will include the photo shoot, the number of headshots and poses, the shoot location, editing time, and the number of images in your package. If the photographer travels to your chosen location, expect to pay more than for an in-studio shoot.
Costs can range from up to $50 per hour and $25 per image for a beginner, all the way up to $500 per hour and over $1,000 per image for experienced professionals. Finding the right photographer for your real estate agent photo ideas involves more than their experience, however. You must be a good fit to work together, and you want someone with good listening and communication skills.
To confidently find and hire the right photographer, ask for referrals from agents whose headshots you admire, look through photographer portfolios, and ask to see before and after retouched photos. Narrow your search down to your top three picks and schedule a consultation with them to see if they're a good fit and can deliver the desired results. Prepare interview questions before your consultation to help you determine if they're right for your needs.
What is your experience in working with realtors and business professionals?
How long is the photo shoot?
What can I expect during the shoot, and where does it occur?
What's included in your package?
What does it cost, and are there any add-on or overtime fees?
What is your payment policy—deposit upfront, pay in full?
How many poses and outfit changes are included?
Do you have a stylist, or can I bring one?
What's the turnaround time to get my photos?
Do you do retouching? Can you show me the before and after retouching photos?
Are you comfortable with me contacting some of your clients?
Will you take the photos or one of your team?
How do I prepare for the shoot, and what do you need from me?
After interviewing your top three, you should know who will best meet your needs. In that case, go ahead and schedule your photo shoot. Get a good night's sleep the night before, relax, and enjoy yourself.
Did you know?
Your realtor headshots are tax deductible, as are the marketing materials you use your headshots on, such as your business cards, website, flyers, and other advertising and marketing expenses. To learn more about what expenses are tax deductible, read our article, 18 Real Estate Tax Deductions to Save Money (+ Tips & Free Download.
Bottom Line
The first step to building the foundation of your brand is to get professional realtor headshots. If done properly, your headshot will convey trustworthiness and confidence to prospective clients and build your reputation as a real estate professional. Use your headshots on your business cards and in your marketing materials. By following these tips, you'll get a headshot that takes you one step closer to building your brand, landing clients, and growing your business.
Frequently Asked Questions (FAQs)
It's best to wear neutral colors for a headshot for real estate agents. You also don't want to wear heavy patterns in various colors. Bright and busy colors are distracting and can be overwhelming in a headshot. Good neutral colors include tan, gray, navy blue, white, and off-white, or a black jacket with a white shirt.
---
Agents use headshots for real estate to convey a professional image and to leave a good impression on those who see their business cards, websites, and marketing materials. It's part of their unique personal brand and helps differentiate them from other agents.
---
It is definitely worth paying for headshots for real estate. Professional headshots transfer better onto business cards, flyers, and online. Professional photographers use high resolution with controlled lighting, which comes out better than if you do the photos yourself. They also retouch your photos to adjust things that would detract from your image.
---