8 Best Startup Marketing Agencies for New Businesses in 2023
Getting a foothold in the industry is one of the biggest challenges in the startup journey. From branding to reaching your target audience, finding the right strategy is critical—which is where a startup marketing agency can help. From agencies that build brands from scratch to those that specialize in ecommerce or social media, here are our top picks for best marketing agencies for startups.
| | Branding | Websites | Email Marketing | Pay-per-Click (PPC) Ads | Social Media | Learn More |
| --- | --- | --- | --- | --- | --- | --- |
| | ✓ | ✓ | ✕ | ✓ | ✓ | |
| | ✕ | ✓ | ✓ | ✓ | ✓ | |
| | ✕ | ✓ | ✕ | ✓ | ✓ | |
| | ✕ | ✕ | ✓ | ✓ | ✓ | |
| | ✕ | ✕ | ✓ | ✓ | ✓ | |
| | ✓ | ✓ | ✓ | ✓ | ✓ | |
| | ✕ | ✓ | ✓ | ✓ | ✓ | |
| | ✓ | ✓ | ✓ | ✓ | ✓ | |
Note: We didn't include cost in our at-a-glance table as most agencies provide plans and pricing tailored to the needs of each client. However, our research shows these agencies have starting costs that are generally affordable for startups and small businesses, and all offer free consultations, making them risk-free to explore.
Straight North: Best Startup Marketing Agency for Branding

Pros
All-in-one or a la carte marketing services
Free consult includes sharing the strategies they recommend
Ideal for startups looking to build a strong brand out of the gate
Cons
Could be too pricey for bootstrapped startups (as with most providers here)
Doesn't offer email marketing
No 24/7 performance dashboard (unlike WebFX)
Average rating: 4.7 out of 5 on Clutch.co:
Customers generally find the Straight North team's attentiveness, swift client communication, and ability to craft an effective marketing strategy as its best points. Many also found positive results for web traffic and lead generation.
On the negative side, some clients were dissatisfied with the quality of leads their strategies produced and found their results reporting lacking in detail.
Average rating of 3.9 out of 5 on G2.com:
Many clients also praised the Straight North team's responsive and consistent communication, and noted their evident expertise in SEO (search engine optimization) and website building.
Some clients said the team sometimes didn't fully comprehend the specific needs of their startup, which led to marketing strategies that were not always the right fit.
---
Straight North offers custom pricing with plans tailored to your business needs—contact them via their website to request a quote.
---
Straight North is overall one of the best digital marketing agencies for small businesses. But it stands out, especially for having both creative brand development and website design services, which not all marketing agencies have (most usually only have one or the other). This makes Straight North the best agency overall for branding services.
Their branding development services range from creating or updating your brand logo to doing a complete overhaul of your startup's branding. For example, if you need a branding redo after a shift in direction, or even if you just want a brand refresh to keep up with the times, Straight North is a capable service.
While they stand out most for their branding expertise, Straight North is also well-regarded for its website building, search engine optimization (including local SEO), and paid ads services. Plus, you'll get a custom plan tailored to your needs.
Services Offered
Branding and brand identity development
Graphic design for brochures, ads, and other marketing materials
Website design and optimization for user experience (UX), user interface (UI), click rate optimization (CRO), etc.
Search engine optimization (SEO) content marketing and creatives
Paid ads management for search, ecommerce, display, and social ads
SEO for national, local, ecommerce, and enterprise SEO
Straight North is the best marketing agency for startups looking for a full stack startup marketing agency to develop their brand presence, whether from scratch or for a refresh. Their experts can help develop your business logo, develop your brand voice and messaging, and even build your website.
Plus, they can also set you up with essential digital marketing strategies such as SEO and paid ads. The agency's one main drawback, however, is the lack of email marketing—for those services, consider HubSpot or WebFX instead, or hire a separate email marketing expert via Fiverr Pro.
WebFX: Best Agency for Ecommerce Startups

Pros
Bundled or a la carte marketing services
Transparent pricing on the website
All-in-one for SEO, PPC, social media, and business-to-business (B2B) ecommerce
Dashboard and data-rich insights to continually optimize campaigns
Cons
Most plans (including all ecommerce plans) require an upfront investment in addition to the monthly cost
Fiverr Pro and SEO Discovery are cheaper for individual services
No creative branding or reviews management services
Average rating of 4.9 out of 5 on Clutch.co:
According to reviews, WebFX stands out most for their keyword optimization and ability to increase websites' search engine ranking. They were also praised for staying within budget and delivering campaigns on time.
However, some also mentioned constant strategy changes as a drawback, and failing to fully understand the business' specific traits before crafting marketing content.
Average rating of 4.8 out of 5 on G2.com:
Many WebFX clients were happy with the agency's open communication and dedicated account managers. Many also praised their expertise in SEO.
However, a number also reported having negative experiences with their account managers, and so went through some transitions before achieving their desired results. Others also found some of their strategies rigid and inflexible to changing needs.
---
WebFX offers a la carte prices for individual services, which you'll find on their website, and all-in-one plans with custom pricing. Here are some of their prices for individual ecommerce services:
Ecommerce website SEO starting from $2,500 a month
Ecommerce PPC (pay-per-click) ad management starting from $975 a month or 15% of your ad budget
Ecommerce social media advertising starting from $975 a month or 15% of your ad budget
Shopping feed and coupon management from $350 a month
Amazon SEO from $1,300 a month
Shopify SEO from $1,475 a month
Walmart Marketplace optimization from $1,000 a month
For their full list of prices for their services and pricing beyond ecommerce, visit WebFX's website.
---
WebFX is one of the most comprehensive and well-regarded digital marketing agencies in the industry, with services for nearly any marketing solution. But they have a particularly strong suit for ecommerce marketing, including services for SEO, pay-per-click (PPC) ads, social media, and business-to-business (B2B) marketing that focus on growing your website's ecommerce. These services are available individually or in an all-in-one plan.
WebFX's ecommerce SEO services are comprehensive: they can optimize SEO keywords if your store is hosted on platforms like Amazon, Shopify, or Facebook or Walmart's Marketplaces. They'll also analyze your product listings' SEO, then optimize your keywords to boost your ranking on search results and run PPC and social media ad campaigns to maximize your visibility.
Services Offered
SEO for Amazon, Shopify, Facebook Marketplace, and Walmart Marketplace
Ecommerce SEO for Google
PPC and social media ad management for driving ecommerce
Ecommerce website design and optimization
Shopping feeds and coupon management
Ecommerce email marketing campaigns
Conversion rate optimization
Content marketing and video production
WebFX is undoubtedly the most comprehensive startup marketing agency when it comes to ecommerce services. From optimizing your keywords on ecommerce platforms to enhancing your digital and social ads to increase your sales, their ecommerce marketing strategies are unmatched by any other agency. This naturally makes WebFX the best agency for any ecommerce startup looking to reach new customers and increase sales.
SEO Discovery: Cheapest Digital Marketing Agency for Startups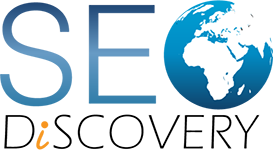 Pros
Cheapest agency on this list: services start at $199
Covers all the digital marketing essentials, including SEO, social media, PPC, content marketing, and website design
Bundled or a la carte services available, and no locked-in contracts
Cons
Not all pricing is listed transparently on their website
No branding or email marketing services
Ecommerce services are limited to Shopify
An average rating of 4.7 out of 5 on Clutch.co
Reviews commend the SEO Discovery team's expertise and ability to deliver campaigns on time and within budget. Their ability to help websites rank on first-page search engine results is a particular standout point.
However, some clients reported finding low-quality backlinks from SEO Discovery.
An average rating of 4.9 out of 5 on G2.com
The majority of SEO Discovery's reviews are positive, praising the team's ability to deliver good results in a short time frame and their overall efficient communication and customer service.
---
While not all of SEO Discovery's prices are listed on their website, here are some of the services you can use. Bundled plans tailored to your business are also available at custom pricing.
Shopify SEO starting from $350 a month
Drupal SEO starting from $350 a month
Small business SEO packages from $199 a month
Blog content writing packages from $150
Website copywriting from $60
Ecommerce website content writing from $120
---
SEO Discovery has some of the cheapest digital marketing services around, whether for individual services or as a packaged plan. In fact, it's the most affordable startup marketing agency on this list. Another standout point is that SEO Discovery offers all the essential services to grow your startup's digital presence, from comprehensive SEO strategies to PPC ad management, content marketing, website design, reputation management, and more.
For example, SEO plans for small businesses start at $199 per month, while website content writing services start at a mere $60 for a five-page website. They also offer bundled plans with solutions for your company's specific needs at custom pricing. Overall, it's the best digital marketing agency for startups on a tight budget—you can get a tailor-made solution for your business at a much lower price than most others.
Services Offered
SEO services, including regional SEO, industry-specific SEO, and Shopify SEO
Social media marketing
PPC ad management, including Amazon PPC
Content creation and marketing
Website design
Reviews management
Guest post management
Influencer marketing
For a low-cost marketing agency for startups, you can't go much lower than SEO Discovery with the same level of comprehensiveness. The only disadvantage is the lack of branding and email marketing solutions—for similarly affordable options for both services, you can hire separate professionals on Fiverr Pro instead.
KlientBoost: Best Content Marketing Services for Startups

Pros
Most comprehensive and advanced content marketing services on this list
Free marketing plan targeted to your business' objectives
Offers solutions specifically for B2B startups
Cons
Prices are not transparent on their website
Doesn't offer website building, social media and reputation management, or ecommerce SEO
No a la carte services available
Average rating of 4.9 out of 5 on Clutch.co:
Many clients praised KlientBoost's transparent correspondence and their ability to increase traffic and conversions with their PPC and social media ad campaigns.
However, some clients found that the KlientBoost team could not deliver on their promises and bring desired results with their ad campaigns.
Average rating of 4.8 out of 5 on G2:
Positive reviews similarly complimented KlientBoost's swift and transparent communication with clients and mentioned their ability to bring good ad campaign results.
However, some were overall dissatisfied with how they managed their ad campaigns—for example, a review stated that the team failed to set up conversion tracking and created a generic landing page.
---
KlientBoost offers custom pricing tailored to your business' specific needs, so you'll need to request a custom quote. However, you can also use their cost calculator for estimated costs based on your main objectives.
---
As a startup marketing agency, KlientBoost stands out most for its comprehensive content marketing services. These range from basics like keyword research and article writing to advanced strategies like internal linking adjustments and conversion rate optimization, and many more. This makes KlientBoost one of the best marketing firms for startups with marketing plans centered on a strong content strategy.
While KlientBoost offers a standout content marketing suite, they also offer services for digital and social media advertising, although not as comprehensive as with other startup marketing firms. For example, they don't offer services for social media management, website building, or reputation management. However, they're also unique for offering services catering to B2B startups that follow specific marketing objectives.
Services Offered
Content marketing with content creation and promotion, link building, graphic design, video production, on and off-page optimization, domain rating increase, internal linking adjustments, and more
SEO services including keyword research, website optimization, and more
PPC ad management
Social media advertising
Conversion rate optimization, including landing page design
Email marketing
B2B-specific digital marketing plans
While KlientBoost lacks a few marketing essentials like website building and social media management, it makes up for it in its exhaustive list of content marketing services. From basics like keyword research and graphic design to advanced content optimization, partnering with KlientBoost can guarantee a solid and comprehensive content strategy for your startup.
LYFE Marketing: Best for Social Media Marketing & Advertising

Pros
Most comprehensive social media services on this list
A la carte services available, with scalable plans
Offers plans for video marketing and advertising
Cons
Not all pricing is transparent on the website, and prices can be costly
Additional cost for managing ads on other social platforms than Facebook and Instagram
Doesn't offer branding, website building, or SEO services
Additional setup cost for advertising
An average rating of 4.4 out of 5 on Clutch.co:
According to reviews, LYFE Marketing's best points are their prompt responsiveness and client support, and many found positive ad returns and a higher customer base from working with the agency.
However, LYFE Marketing also has negative reviews stating dissatisfaction with the quality of their content output and found little to no success with their campaigns.
---
LYFE Marketing offers both a la carte services and custom plans. To estimate your costs, you'll need to reach out to the team for a custom quote. They do have prices, however, for social media advertising plans:
| | Starter Plan | Growth Plan | Scale Plan |
| --- | --- | --- | --- |
| Monthly Cost | $650 | $1,250 | $1,500 |
| Type of Ads | Image | Video | Image and video |
| Monthly Ad Budget | $500 to $1,000 | $1,000+ | $1,000+ |
| Advanced Ad Targeting & Bid Optimization | ✓ | ✓ | ✓ |
---
Social media is one of today's most essential platforms for your startup's growth, and when it comes to social media marketing, LYFE Marketing has the widest range of services. Plans cater to every objective, from growing your brand awareness to increasing your engagement, traffic, and conversions. The services offered are also comprehensive—for example, they include TikToks and Instagram Reels, two rapidly growing formats, in their social content.
Beyond managing your social profiles, LYFE Marketing can also handle all your social media advertising, from creating your ad content to running your ads and analyzing your results. They also offer services for video and email marketing and PPC advertising. But overall, if your business plan focuses primarily on expanding on social media, LYFE Marketing would likely be your best option.
Services Offered
Social media profile setup, optimization, and management
Social media advertising
PPC ad management
Email marketing
Video marketing and advertising
LYFE Marketing has made its name as one of the best social media marketing agencies, and with a good reason. Their social media management and advertising plans are the most comprehensive and cover all the essentials to grow your presence.
However, while their social media plans are extensive, they lack a few basics, like branding and website building—if you need those, an all-around agency for startups like Straight North is more well-equipped. Otherwise, if social media is your main priority, LYFE Marketing is a worthy startup marketing agency.
Pro tip: Planning on growing your presence on social via paid ads? Not all social platforms are built the same. Find out the best paid social media platforms to advertise your startup on, the pros and cons of each, and other important stats to note.
Avalaunch Media: Broadest Range of Startup Marketing Services

Pros
One of the broadest ranges of services of any startup marketing agency
Offers all the essentials like website building, branding, and SEO, plus extras like press releases, content creation, and connected TV ads
A la carte and bundled services available
Cons
No pricing available on their website—you'll need to contact their team
An average rating of 4.8 out of 5 on Clutch.co:
Many positive reviews about Avalaunch Media mention the team's effectiveness in bringing improved SEO rankings, traffic, and overall revenue, and state that the team is easy to work with and have quick project turnarounds.
While most reviews about Avalaunch Media's work are positive, some also mention that their communication methods could be developed, such as by using task management software. Some clients also mention design quality as an area of improvement.
---
Avalaunch Media offers custom plans tailored to your business' needs—contact them via their website for a quote.
---
Avalaunch Media has one of the broadest ranges of digital marketing services for startups. Whether you need creative branding services, Google and social media ads, or even website and landing page design, they have all the necessary services to market your startup. This makes them a great agency to partner with for growing your startup's presence from the ground up.
Moreover, they also offer these services individually or bundled together in a custom plan tailored to your business. However, to find out their costs, you'll need to get in touch with their team—prices aren't published on their website. Still, their broad range of marketing services is Avalaunch Media's strongest point.
Services Offered
PPC ad management
Social media advertising
Connected TV advertising
B2B lead-gen campaigns
SEO services, including local and technical SEO
Creative branding
Content creation
Video production
Copywriting
Website and landing page design
Conversion rate optimization
Social media management and advertising
Public relations, including press releases and brand monitoring
Email marketing
For an all-around digital marketing agency for startups, Avalaunch Media offers some of the widest range of services, from creative branding to public relations (PR), and more. Contact their team today to find the right solution to fit your startup's needs.
Did you know? Startups generally take an average of two to three years to become profitable. While spending a considerable amount in the first few years on marketing is inevitable, keep your startup on track with a business budget plan. Read more startup statistics to guide you on your startup journey.
HubSpot: Best Self-service Marketing Services for Startups

Pros
Wide range of advanced marketing tools, including SEO, social media, and website building
Many tools start for free
Full control over all your projects and advanced reporting dashboards
HubSpot Academy with hundreds of free video tutorials to master startup marketing topics or the app's tools
New artificial intelligence (AI) tools including a writing assistant
Cons
Everything is self-service—you won't get an assigned team or account manager
No creative design and branding tools
No a la carte options for the paid tools—you'll need to purchase the entire plan, which can be costly
An average rating of 4.4 out of 5 on G2.com:
Many HubSpot users praise the seamlessness and ease of use of HubSpot's tools, and find them immensely helpful in running various marketing campaigns, from email and social media marketing to lead generation, and more.
However, many users also found the limited room for creativity and branding as HubSpot's biggest shortcoming. HubSpot's limited customization options mean that assets like emails and landing pages are mostly generic with little to no branding.
---
HubSpot has a well-rounded free plan, but upgrading to its higher plans allow far more capabilities, including SEO, social media, and advanced analytics.
| | Free Plan | Starter Plan | Professional Plan | Enterprise Plan |
| --- | --- | --- | --- | --- |
| Monthly Cost | $0 | $45 | $800 | $3,600 |
| Email Marketing | ✓ | ✓ | ✓ | ✓ |
| PPC Ad Management Platform | ✓ | ✓ | ✓ | ✓ |
| Landing Pages, Forms & Blogs | ✓ | ✓ | ✓ | ✓ |
| HubSpot Branding | ✓ | ✕ | ✕ | ✕ |
| Marketing Automation | ✕ | ✓ | ✓ | ✓ |
| SEO Analysis | ✕ | ✕ | ✓ | ✓ |
| Social Media Tools | ✕ | ✕ | ✓ | ✓ |
| Advanced Analytics | ✕ | ✕ | ✕ | ✓ |
---
Need a more hands-on approach to carrying out your startup's marketing strategy? HubSpot's tools might be the best fit for you. If you need professional-level marketing tools and software but want a more hands-on approach—or already have an in-house marketing team—using HubSpot's marketing platform might be more appropriate than partnering with a full-scale startup marketing agency.
HubSpot's marketing tools are some of the most professional and comprehensive around, with features for website building, SEO, email marketing, and paid ads, to name a few. And the best part is that a good number of them are free, so if you're on a tight budget, you can start with the free plan and then gradually scale up to the paid plans as your startup grows.
Self-service Tools Available
Email marketing
Website, landing page, and blog builder
PPC advertising platform
Social media marketing and advertising
SEO analysis
Ecommerce SEO
Lead-gen forms
Customer journey analytics
HubSpot's marketing platform has the essential tools for growth, as those listed above, with the exception of creative or branding services. For those, you'll need to partner with a different agency, such as Straight North, or hire an independent freelancer via Fiverr Pro. Still, for a self-service platform with all the essential capabilities of a marketing agency for startups, HubSpot is one of the most robust.
Fiverr Pro: Best Project-based Startup Marketing Services

Pros
No locked-in contracts—all services are a la carte
Prices are generally cheaper than full-scale agencies
You have full control over your projects
Find professionals for virtually any marketing service and project
Cons
Takes time to screen freelancers
No dedicated account manager or customer support; you'll need to work with each freelancer individually
No bundled plans available
An average rating of 4.3 out of 5 on G2.com:
Fiverr is most often praised for the wide range of services available and the diversity of talent you'll find on its platform. Clients also like its user-friendly interface allowing easy freelancer selection and communication.
However, many clients also found it difficult to find the right professionals to work with. Moreover, while reaching out to freelancers is simple enough, communicating via text proved challenging when explaining briefs or giving instructions. Many also found the lack of customer support from the platform an issue.
---
Pricing on Fiverr Pro can vary considerably—for example, a logo design can start as low as $110 and go up to a few thousand dollars. To give you an estimate, here are the general starting prices you'll find for the essential marketing services:
Website design from $120
SEO services from $100
Logo design from $110
Graphic design from $180
Social media management from $130
Social media advertising from $120
Email marketing from $100
PPC ads management from $100
While these are the general starting prices for services, as with the example above, some can go well over a few thousand dollars depending on the freelancer. To keep within your budget, set your budget range under the "Budget" button while searching on the platform.
---
While not a startup marketing agency per se like the others on this list, Fiverr Pro is a great option if you only need specific marketing projects completed, such as logo design or content writing, or if you're on a limited budget and are growing your marketing step-by-step. In short, Fiverr Pro is the best option if you want all your services a la carte, and prefer a more hands-on approach to your projects.
You'll find professionals for virtually any marketing service on Fiverr Pro. Simply type in the service you need in the search bar, for example, "logo design," then choose from the hundreds of freelancers available for hire. You can view their past work, then reach out to them directly via the platform. Plus, the great thing about Fiverr Pro is that all freelancers are verified, so you can be sure that all your projects are in the hands of professionals.
Services Offered
Website building
SEO services, including ecommerce SEO
Social media marketing and advertising
Creative branding
Graphic design
Content writing and marketing
Email marketing
PPC advertising
Reputation management
Listing management
If you need professional marketing services to grow your startup but are hesitant to work with a full-scale marketing agency, Fiverr Pro might be the best fit for you. From building a website to designing assets and analyzing ad campaigns, you'll find vetted professionals for any marketing service, and you can work with them directly on the platform. For the best results when working with a Fiverr freelancer, be sure to communicate all your project details clearly.
Pro Tip: Don't enlist the services of a freelancer until you've got a handle on what your overall strategy will be. For inspiration and guidance, check out our top 15 effective marketing strategies.
How We Evaluated the Best Startup Marketing Agencies
Countless marketing agencies are available to grow your startup, each with its own specialty and area of expertise. In evaluating the agencies above, we used certain parameters to determine what makes a good marketing agency for startups. For example, we only included agencies with high customer ratings, and those with the essential startup marketing services, such as SEO, social media, digital ads, and more.
Here are the criteria we used to evaluate the best digital marketing agencies for startups:
Cost: Startup marketing agencies shouldn't break the bank. We looked for agencies with relatively affordable price ranges and scalable plans that welcome and regularly work with startups and young companies.
Essential features: Top startup marketing agencies offer a full stack of marketing services, including website building, social media, branding, email marketing, SEO, and PPC ad management. We only included agencies that covered all or most of those services.
Niche features: We considered whether a startup marketing agency had solutions beyond the essentials, like graphic design, reputation management, content writing, influencer marketing, and others.
Support: Because collaboration is essential in any partnership between client and agency, we also evaluated whether an agency had client support features via phone or video call, email, or messaging.
Client reviews: Finally, how a marketing agency actually works with real-life clients is consequential to its overall quality. This is why we also took each agency's client reviews into consideration.
Expert opinion: We have personally interviewed teams from most of the agencies listed above, and in some cases, have used their services ourselves. We weighed our firsthand experience alongside client reviews to form a holistic opinion of which startup marketing agencies to recommend.
How to Choose (Key Considerations + Free Checklist)
Whether your startup is already open for business or still in the pre-launch stages, choosing a startup marketing agency is not to be taken lightly. Here are some key considerations and a free checklist on how to choose a marketing agency you can download and use as you evaluate and hone in on the agencies best fit for your new company.
What services do you need? Determine whether the agency has all the services you want to start with. Will you have to perform some of the marketing in-house (and do you have the expertise or hiring resources for that)?
What's your budget? Your budget will determine which agencies you could work with as well as which services you can afford.
What's the timeline? Make sure the agency has the capacity to take your new venture on as a client in line with your goals, launch date, and so on.
What are your expectations? It's important to set clear expectations with regard to the expected return on investment, reporting, strategy development and implementation, and more.
How will you measure progress? We've all heard nightmare stories about small businesses that outsourced marketing only to spend a lot of money without seeing any results. Measuring progress is vital to understanding if your marketing is working or if you need to consider working with a different agency or hiring for in-house marketing.
Thank you for downloading!
💡 Quick Tip:
Want to skip ahead? Start with Straight North. They offer a broad range of marketing services and serve both small business and startup clients.
Visit Straight North
To use the checklist with Google Docs, go to File > Make a copy > and save it to your drive. For Microsoft Word or other apps, download the file and save it to your device or cloud drive.
Frequently Asked Questions (FAQs)
If you don't have an in-house marketing team, hiring a marketing agency that understands how to grow a startup is essential. Look for a team with a breadth of success in growing startups and young companies. They should be able to pinpoint where your business' low-hanging fruit is, identify key areas for improvement, and craft and execute a strategy based on your budget and goals.
---
Opinions vary, but aggregate data shows that most startups reinvest from 10% to 14% of gross revenue back into marketing. However, this figure could vary depending on the type of startup you own, the startup stage you're in, and more. For example, newer startups can spend up to 25% of their budget, while more established ones could spend less than 10%.
---
The most important qualities to look for in a startup agency are the services they offer and whether they have a track record of success. Then, consider pricing and flexibility, like the ability to save with an all-in-one bundled solution or start modestly with a la carte services. Also, check out the agency's portfolio of work and check review sites to see past clients' experiences.
---
Bottom Line
Marketing a startup can be challenging, but not impossible with the right startup marketing agency. To help you navigate the ultra-competitive landscape and find the right position in the industry, partner with a marketing agency for startups such as those listed above. For an all-around option that covers all your marketing fronts, from planning to analysis, our top option is Straight North—they have all the essential services for building a strong brand.