8 Best Local SEO Services for Small Businesses in 2023
Local search engine optimization (SEO) companies provide tools or services to help websites rank higher in location-based searches online. The best local SEO services use proven tools and strategies to bring more customers to your business. We compared the top local SEO providers, looking at costs, services, customer reviews, and more to help you find the right provider for your small business. Here's what we found:
Best Local SEO Services at a Glance
| Provider | Transparent Pricing | Monthly Cost | Performance Dashboard | Dedicated Support | |
| --- | --- | --- | --- | --- | --- |
| | ✓ | From $250 | ✕ | ✓ | |
| | ✓ | From $199 | ✕ | ✓ | |
| | ✓ | From $425 | ✓ | ✓ | |
| | ✕ | Custom | ✓ | ✓ | |
| | ✓ | From $35 | ✓ | ✕ | |
| | ✓ | From $5 | ✕ | ✕ | |
| | ✕ | Custom | ✓ | ✓ | |
| | ✓ | From $600 | ✓ | ✓ | |
Take our quiz to find out which local SEO service works best for you.

Which local SEO service is best for you?
Are you not sure what to look for in a local SEO agency? Read our article explaining what local SEO is, including 10 essential local ranking factors.
Rank by Monday: Best Overall Local SEO Service

Pros
Affordable all-in-one solution for local SEO
Website keyword optimization
Thorough keyword research
Conversion rate optimization to ensure good leads and clean traffic
Offers a $200, one-time on-page SEO
Cons
No performance dashboard
Cheapest plan only includes a limited amount of website copy
Costs can increase quickly if you want a lot of content or need to optimize for more keywords
Rank by Monday plans start at an affordable $250 per month for the Startup tier. All plans include all services and features, with the cost differences coming in should you need more content and keywords to optimize for:
| Plan | Startup | SEO for SME | Professional |
| --- | --- | --- | --- |
| Monthly Cost | $250 | $450 | $750 |
| Keywords | 5-10 | 20-25 | 35-40 |
| Site Audit | ✓ | ✓ | ✓ |
| Competitor Analysis | ✓ | ✓ | ✓ |
| Keyword Grouping & Mapping | ✓ | ✓ | ✓ |
| On-page Optimization* | ✓ | ✓ | ✓ |
*Includes XML sitemap optimization, Robots.txt check, meta tags creation, and optimization of web content and keywords
Site audit
Competitor analysis
Keyword mapping
Web content creation
On-page and off-page blogs
Landing page optimization
Image optimization
Google Business Profile optimization
Google Places submissions
Business profiles
Classifieds
Monthly reporting
Rank by Monday offers one of the most affordable all-in-one solutions for local SEO we reviewed. Its plans provide comprehensive services, from web content creation to competitor analysis and ensuring technical aspects of your website are optimized for ranking on search results pages.
Among the core services offered, Rank by Monday will conduct comprehensive keyword grouping and mapping. These make sure your content is targeted at the right keywords to convert leads to customers and grow your brand presence. And tools will also be installed to ensure you are staying on top of the leads being generated.
One fairly unique feature of Rank by Monday is the company's attention to social bookmarking–tagging your content and posts for easy location on social media search engines. This improves not only the performance of your social media content but also grows your audience on linked website content.
Plans include a dedicated project manager to oversee your local SEO efforts, as well as access to round-the-clock support Monday through Friday. Support is available via phone, email, or chat.
With affordable plans starting at $250 a month, robust customer support, and a suite of service offerings that rival much more expensive competitors, Rank by Monday is a formidable entry in the local SEO services category. Reach out for a free consultation to get started.
SEO Discovery: Cheapest Local SEO Services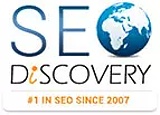 Pros
Pricing starts at $199 per month
Advertising campaign management
Google page optimization
Locally optimized content creation
Top-rated SEO company on Clutch.co 2021, 2022, and 2023
Bundle services for an all-in-one digital marketing solution
Cons
No dashboard for tracking progress
Finding plans and pricing on the website takes some digging
Plans state "& more" but don't define what else is included
SEO Discovery pricing starts at $199 per month, though all you will receive for that is not explicitly clear. We do know that the base plan includes 15-plus target keywords, two blogs a month, and monthly reporting. In addition to the plans, below is an option to build a custom plan.
| Plan | Lite | Plus | Premium |
| --- | --- | --- | --- |
| Cost per Month | $199 | $350 | $450 |
| Target Keywords | 15-plus | 25-plus | 50-plus |
| Blog Articles | 2 | 4 | 6 |
| Reporting | Monthly | Biweekly | Weekly |
| & More* | ✓ | ✓ | ✓ |
*While some other plan inclusions aren't spelled out, they do offer a free consultation, so you'll know what you're getting before you commit.
Local optimization
Content creation
Landing pages
Google Business Profile listing
Reputation management
Local citations
Paid advertising
Schema markup
Link building
SEO Discovery is a full-service digital marketing agency that offers local SEO services with an affordable entry point of $199 for maximizing your performance in local search results. It tailors its offerings to each client's needs, providing clients with a free consultation before signing up for service. This gives clients an idea of how much they'll be spending each month.
The company provides a full array of local SEO services, including Google Business Profile optimization, local citations, and paid local advertising. In addition, it also offers pay-per-click (PPC) advertising management, content marketing, and web design services. If you're looking for an all-in-one agency, SEO Discovery has you covered.
Once you get started with SEO Discovery, you'll have a monthly meeting with your support representative. They'll go over progress in your campaign, address any questions you have, and offer suggestions about improving results. At any time, you can email your SEO professional with questions or concerns.
SEO Discovery also offers reputation management, meaning it will monitor reviews websites, social media, and more to provide support and help shape your online reputation. This can be a valuable add-on for small businesses trying to build their reputation in the marketplace.
WebFX: Best AI Data-driven Strategies for Local SEO to Improve ROI

Pros
From $425 per month (one location)
Cost per location decreases with multiple sites
Citation-only plan for $50 per month
A la carte services (only pay for the tools and services you need)
Data, artificial intelligence (AI), and machine learning (ML) to help you maximize your return on investment
Local SEO services include quarterly SEO copy or Google Business posts
Cons
Fully managed online reviews only available in standalone packages
Costs can stack up quickly for bundled solutions
Expensive if your business has a lot of locations
Full-service local SEO from WebFX starts at just $425 a month and includes many features small businesses need, including citation management, review management, and on-page local SEO. For small businesses with more than one location, each additional location is available for a reduced fee.
| Number of Locations | 1 | 5 | 10 |
| --- | --- | --- | --- |
| Cost | $425 | $1,475 | $2,350 |
| Dedicated Support | ✓ | ✓ | ✓ |
| Listings Management | ✓ | ✓ | ✓ |
| Review Management | ✓ | ✓ | ✓ |
| On-page Local SEO | ✓ | ✓ | ✓ |
| Dashboard | ✓ | ✓ | ✓ |
| Custom Reports | ✓ | ✓ | ✓ |
| Return-on-Investment (ROI) Tracking | ✓ | ✓ | ✓ |
Citation-only pricing, such as listings management, starts at $50 per location with a five-site minimum. This service gives you control over your local SEO campaigns and access to LocalFX for citation management.
Dedicated digital marketing team
Citation management
Reputation management
On-page local SEO with quarterly SEO content
Custom reporting
Google Business Profile optimization
A review of your Facebook business page
Monthly reporting calls and reports
Access to MarketingCloudFX
WebFX is a digital marketing company that provides full-service marketing solutions using proprietary technology solutions. At the heart of WebFX's service is MarketingCloudFX, an AI-driven software suite that tracks key metrics, such as keyword performance. MarketingCloudFX integrates with business platforms like client relationship managers (CRMs) and bookkeeping software to help you accomplish routine tasks.
After an initial consultation, WebFX crafts a strategy and installs proprietary software to execute your local SEO program. WebFX will conduct on-page local SEO, citation management, and reviews management to boost your online reputation. All of this is tracked with MarketingCloudFX.
When you sign up for WebFX, you'll be assigned a dedicated support agent who is well-informed and responsive. You'll also have access to digital marketing experts who specialize in the services you subscribe to. Monthly reporting helps keep you abreast of developments in your SEO efforts, and your support agent is available to answer your questions.
As a full-service agency, WebFX offers a wide range of additional services, making it easy to add PPC or e-commerce SEO services as your company grows. Additional services will come at additional cost, so proceed carefully, as it is possible to dramatically increase the cost of WebFX's services. More information is available from WebFX.
Straight North: Best Local SEO Agency for Link Building

Pros
Specific tactics to get backlinks to increase domain authority with Google
Local PPC Ad support available
Pricing comparable to other providers in this list
Custom solutions tailored to small businesses needs & budgets
Consultation with recommendations to help you know where to start
Cons
Pricing isn't transparent on the website
Bundled solutions can get pricey
Specific plans and inclusions aren't listed on the website
Straight North tailors each plan to the specific needs, goals, and budget of the client. As such, exact plans and pricing are not published on the website.
However, we spent quite a bit of time on a call with their team and feel confident that pricing to start with Straight North is comparable to other providers on this list. In addition, they indicated that they have strategies to help small businesses and startups generate short-term gains that can help them add in more services quickly.
Finally, we learned that Straight North prides itself on educating clients. Your consultation will be free and without obligation. Additionally, Straight North will offer specifics on tactics they would use to improve your rankings in local online search, whether you sign up as a client or not.
Local Pack (Google Maps pack) optimization
Google Business Profile optimization
Local citation audit and management
Page optimization and local keywords
Content asset creation to attract backlinks
Link acquisition tactics
Technical SEO to audit and fix common problems
Straight North is a highly-rated digital marketing agency with lots of positive reviews. Among the tactics your local SEO strategy with Straight North will include are several that assist in gaining backlinks, which is a known ranking factor with Google. Examples include backlink campaigns and the creation of assets like infographics which are likely to help your website get backlinks, increasing domain authority.
Straight North offers comparable pricing for local SEO vs other agencies on this list. We specifically asked the team there whether small businesses can afford the services, and we're pleased to learn that Straight North prides itself on serving startups and companies on a small budget. With a free consultation, the team will outline a plan based on your needs and budget, including ways to generate a return on investment in the short term.
In addition to local SEO, the agency offers local pay-per-click (PPC) ad management, allowing your campaigns to work hand in hand. Local SEO campaigns include keyword research and targeting, content creation, on-page and technical site optimizations, listings management, and link building. Get started with a free consultation to learn more today.
BrightLocal: Best for Self-managed, Affordable Local SEO Services

Pros
Under $40 per month (base plan)
All-in-one platform for keywords, listings, and reviews
Competitor listings analysis
14-day free trial to try it out
Agency-friendly & affordable for use with multiple businesses
Cons
Clients say citation tracking isn't always accurate
Requires more time and work than managed solutions
Only provides tools and reports (executing local SEO tactics is up to you)
BrightLocal offers a 14-day, risk-free trial to allow you time to see if its tools are suitable for your SEO needs. After the trial, plans range from $29 to $79 per month–and you can get two months free if you pay annually. However, if you choose to pay month-to-month, you can cancel at any time without cancellation fees.
| Plan | Single Business | Multi Business | SEO Pro |
| --- | --- | --- | --- |
| Cost per Month* | $35 | $60 | $90 |
| Locations | 3 | 6 | 100 |
| Search Grid Credits | 250 | 1,000 | 2,000 |
| Citation Reports | 3 | 6 | 50 |
| Google Profile Audits | 10 | 30 | 100 |
| Local SEO Audit Reports | 1 | 6 | 20 |
| Reviews Reports | 3 | 6 | 50 |
| Extra Use of Free Tools | ✓ | ✓ | ✓ |
| Mobile Rank Tracker | ✕ | ✕ | ✓ |
*With month-to-month billing, annual plans are available at a lower rate
Citation tracker
Reputation manager
Listings management (pay as you go)
Active Sync for listings (add-on)
Local rank tracker
Plan dependent: extra use of free tools, white labeling, Mobile Rank tracker, API access, Agency Lead Generator & Directory
Unlike the agencies on this list that will do the work for you, BrightLocal is a self-service platform that can boost your marketing strategy. It's one of the best local SEO tools for tracking rankings, citations, and reviews. This creates substantial cost savings over other, more service-focused options. If you want a low-cost SEO solution, BrightLocal may be what you're looking for.
BrightLocal is easy to use and includes reporting options to see whether your efforts are paying off. BrightLocal's tools enable you to improve your rankings and online reputation. A single dashboard gives you an overview of all the tools you can access within BrightLocal. You can use the platform to make better business decisions, pour more time or effort into generating reviews, build citations, or create more effective, affordable local SEO content for your site.
Because BrightLocal is a self-service SEO solution, you'll be on your own to execute most tasks. That's not to say you'll go without help. BrightLocal support staff is available 23 hours a day, Monday through Friday, via web chat. The support staff are experts at using BrightLocal tools to achieve results.
BrightLocal is a great do-it-yourself option for small businesses looking to get started with local SEO on a tight budget. You'll need a little bit of knowledge about what local SEO is, but if you're willing to put forth a little learning effort and invest the time, BrightLocal can be a viable option to help you land at the top of local searches.
Fiverr: Cheapest Project-based Local SEO Services

Pros
Cheap options for startups and budget-strapped local businesses
Wide range of services and thousands of providers to choose from
Provider reviews make it easier to find high-quality services
Cons
Finding the right service for your business can be time-consuming, as each provider needs to be individually vetted
Few all-in-one solutions
Pricing on Fiverr is very affordable. However, you'll likely be finding a provider for each of the tasks you need to accomplish. For example, services start as low as $5 for one-time outsourcing of citation building.
Also, most Fiverr services are one-time only and don't include ongoing services, reporting, or coverage of other aspects of local optimization like reviews management and website SEO.
Listing submissions
Near me optimizations
Regional keyword research
Citation and directories review
Local search ads management
Competitor analysis
Aggregate directory submissions
Account set-up services
Fiverr offers the cheapest local SEO companies, although it's not apples to apples compared to the managed services of SEO Discovery, WebFX, or others on this list. Each of the tasks on Fiverr is conducted by independent contractors you pick. The best way to use Fiverr is to build on your in-house efforts or to improve efficiency.
For example, citation building and updating can be very time-consuming. So this is a good example of a local SEO tactic well-suited for a freelance professional from Fiverr vs tactics you prefer to self-manage, such as writing local search-optimized content for your website. In addition, you can find freelance professionals on Fiverr for reputation and reviews management, link building, and website optimization.
Because you're working with independent contractors, things like support and reporting will vary greatly. While contractors will provide you with a summary report after work is completed, you'll most likely be on your own for the ongoing reporting needed to make sure your efforts are paying off. If you don't have the time to track your SEO performance, another solution may be best.
Keep in mind that each freelance professional on the platform offers a different range of services, so vetting to find the best service for your business will take some time. Reviews are available for each provider, and pricing is transparent, which is a big plus for startups and small businesses on a budget that want a good return on investment. Start your search at Fiverr.
1SEO: Best Month-to-Month Solution for Local SEO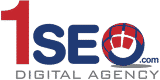 Pros
No long-term commitment required
Custom solutions for content marketing, reputation management, citations, listings, social media, and website SEO
Ability to cap your monthly cost based on your budget
Cons
No pricing information listed
1SEO does not publish pricing for local SEO packages. However, it does work with each business to craft an affordable local SEO plan. Also, 1SEO provides all-in-one solutions on a month-to-month basis, meaning you can cancel your service at any time.
Reputation management
Social media management
Content creation
Citation management
Google Business Profile optimization
At 1SEO Digital Agency, you can get a comprehensive all-in-one solution for local SEO, from technical on-page SEO on your small business website to social media management on a month-to-month basis. If you find the service is not for you, you can cancel it without hefty cancellation fees. The service includes citations, listings, backlinks, and reputation management.
After auditing your business website, 1SEO will propose a digital marketing plan that may include redesigning your business' website, adding metatags or changes to your headings and URLs, and other on-page SEO work. You'll also get options to add content through local-search-optimized posts and recommendations regarding backlinks, listings, and citations.
Typically, 1SEO provides reports showing clients how well their local SEO company's marketing plans work. However, it also has a proprietary dashboard that displays all the critical metrics for whatever you're tracking, whether it's site visitors, reviews, or citations.
Small businesses that need help showing up in local search results would do well with 1SEO. With no long-term commitments, your small business can give 1SEO a try without worrying about expensive cancellation fees. You can also choose a la carte services, like SEO-driven content, so you aren't paying for something your site or business may not need.
Manta: Best Local SEO Company for Content Lead Generation

Pros
Content recommendations, changes, and creation in all plans
On-page blog post publication in higher plans
Performance reports and dashboard
Cons
No schema support or management
Lacks reputation management option
More expensive starting cost than other services on this list
With pricing starting at $600 a month, Manta's local SEO services aren't the cheapest we reviewed, but they pack a lot of value into that price point. Each month, Manta will complete up to 14 tasks, including keyword research, custom blog publication, content creation to drive organic traffic, and managing business listings.
| Plan | Bronze | Silver | Gold |
| --- | --- | --- | --- |
| Tasks Included | 14 | 18 | 20 |
| Preaudit | ✓ | ✓ | ✓ |
| Keyword Research | ✓ | ✓ | ✓ |
| Custom Blog | ✓ | ✓ | ✓ |
| Listings | ✓ | ✓ | ✓ |
| Monthly Report | ✓ | ✓ | ✓ |
| Backlinking | ✓ | ✓ | ✓ |
| Onsite Recommendations & Changes | Custom | Custom | Custom |
| Copy Creation | Custom | Custom | Custom |
| Onsite Blog Post | ✕ | ✓ | ✓ |
| Authoritative Articles | ✕ | ✕ | ✓ |
Prelaunch audit
Keyword research
Blog writing
Backlinking
On-page content creation
Off-page content creation
Citable content
Manta offers local SEO services tailored specifically for lead generation. Its suite of tools provides small businesses with all the resources they need to generate and track local leads. Its transparent reporting platform helps you know where the lead came from and tracks it through every stage of the conversion process. Manta also creates targeted local content to generate leads and convert sales.
Manta local SEO services are the most comprehensive offering with transparent pricing. Plans range from $600 to $2,100 a month, and Manta tells you exactly what you're getting at each level of service. Among the services Manta provides are backlinking from business directories, article engagement, and on-page and off-page optimization. With the Silver and Gold packages, Manta will also create blog copy on your website to improve SEO performance.
Each month, you'll receive a report on the performance of your local SEO plan. You'll also receive monthly consultations with your SEO expert. Throughout the month, you can check performance on the Manta dashboard.
If Manta's all-inclusive packages aren't right for you, the company will build a custom quote to tailor a plan for your small business. Get started with Manta by visiting its website.
How We Evaluated the Best Local SEO Companies
The best local SEO solutions offer flexible pricing, multiple services, custom plans, dedicated account managers, performance dashboards, and monthly reports. In addition to cost, customer account management, and metrics, we also looked at reviews from current customers and the responsiveness of tech and customer support.
To determine which are the best, we specifically considered these factors:
Cost: Although agency services aren't always cheap, the minimal cost to get started (and get results) had to be fairly reasonable, even for a small business. We also examined whether plans can be customized, so you only pay for the services you need.
Services: Most SEO agencies include the creation and management of citations, listings, and reviews. The top all-in-one solutions also offer social media management and additional services helpful for growing a small business.
Contract length: Although efforts to optimize your website can take a while, having a short contract or a month-to-month commitment might be preferable for small businesses that only need a few things done or aren't sure they want to stick with one company.
Performance dashboard: If you don't have time to execute optimization tactics yourself, you likely don't have time to check on all new content and its performance, your site's keyword rankings, and other metrics. A performance dashboard, or at the very least reports, gives you a quick glance at how your investment is paying off.
Expert opinion: We leaned into our first-hand experience with local SEO to weigh how well each competitor's offerings meet your local SEO needs.
Frequently Asked Questions (FAQs)
You can get started for free with local SEO by bootstrapping a solution or paying a provider anywhere from a few bucks via Fiverr to $1,000 or more. Using free tools like Semrush for keyword research or optimizing your Google Business Profile and other business directory listings is a great way to get started. If you feel you lack the time or expertise, Rank by Monday or SEO Discovery offers the most affordable managed services.
---
There are multiple tactics to help your website to rank higher in local search results. These include claiming your Google Business Profile (formerly Google My Business) and implementing an SEO content marketing plan. Also, update your business information on your site, social media profiles, and in any local SEO citations or other online listings that include your business.
---
Aside from your budget, how much you should pay for SEO services depends on the ROI produced. You can measure and track the ROI of services based on an increase in leads generated or sales made, for example. Also, the SEO company you're using should be able to show you things like website traffic, forms filled out, and other metrics that indicate your investment is producing a return.
---
Bottom Line
It is possible to complete local search optimization tasks yourself to optimize your site's position in searches and directories. However, it may be better to use your time and money to hire experts to handle it for you. Rank by Monday is our pick as the best local SEO company for small businesses that need a comprehensive marketing plan to improve their rank in local listings and their chances of being discovered by new audiences.