There are a number of calling apps in the Google Play store for casual users, but the best Android VoIP apps for professional use do more than allow you to separate your business and personal numbers on Galaxy, Pixel, and other devices. They can also provide businesses with mobile team messaging, custom vanity numbers, and video conferencing without overcharging or cluttering memory to the point that it hurts the user experience.
To help you find the best voice-over-internet-protocol (VoIP) app in the Android ecosystem for your business, we narrowed it down to six top options:
How We Evaluated the Best VoIP Apps for Android
Today's best small business phone systems provide mobile apps to let you and your team communicate on the go, but not all are created equal. When evaluating these apps and their standalone virtual calling app counterparts, we looked at pricing, general features, advanced features, and our own expert scoring as well as each app's reputation for scale, deliverability, and uptime.
After examining the top options, we found that RingCentral provides the best overall VoIP app for Android devices. RingCentral's app is modern and easy to use, and is provided in all RingCentral plans. Their app also includes the most comprehensive range of features, checking off nearly everything on our list.
Here's a breakdown of our evaluation criteria:
30% of Overall Score
We compared price points and per-user costs of different providers' plans, and checked to see if the mobile app is locked behind more expensive tiers. We also checked to see if a provider offers discounts for annual plans.
30% of Overall Score
We examined the basic functionality of each Android app to ensure it includes general features like auto-attendants, voicemail greetings, and contact lists.
20% of Overall Score
We evaluated advanced and niche features like custom ringtones, call blocking, vanity numbers, and voicemail transcriptions to see which provider has the most options.
20% of Overall Score
We tried the apps ourselves and reviewed feedback from actual customers to learn about their experiences and long-term use.
*Percentages of overall score
RingCentral: Best Overall Android VoIP App for Small Businesses
RingCentral

Overall Score:
4.50

OUT OF

5
i
Our score is based on a weighted evaluation of dozens of similar products and services conducted by our experts.
What We Like
Has the broadest range of included features
Modern user interface
Developer API and integrations
What's Missing
Expensive packages
Costly international calling rates
Inadequate customer support
Pricing at a Glance
Essentials: $19.99 user/month
Standard: $27.99 user/month
Premium: $34.99 user/month
Ultimate: $49.99 user/month
RingCentral's VoIP Android app lives up to their reputation as one of today's leading VoIP providers. The platform manages to incorporate almost all the functionality of the desktop version into their mobile app, giving users call management, team messaging, unlimited calling, and text messaging functionality.
While RingCentral isn't the cheapest VoIP app for Android devices, it delivers the most bang for your buck. You'll unlock new features and integrations as you upgrade to higher RingCentral tiers, but every package (including their entry-level Essentials plan) includes their mobile VoIP app, unlimited calling, and unlimited text messaging (SMS).
While $19.99 per user, per month for Essentials isn't too hefty a price, the app could be overkill for small businesses with less extensive needs. If your business needs a more affordable and simplified Android app, you'll be better off choosing Google Voice.
To learn more about RingCentral, read our comprehensive RingCentral review.
RingCentral Features
Connect RingCentral to a large variety and number of business apps with a suite of more than 200 third-party integrations and RingCentral's developer API
Manage calls and train your agents using call management features like whisper, barge, and take over
Add video meetings to your mobile or desktop communication repertoire with RingCentral's video conferencing functionality
Configure your phone system's settings, voicemail, notifications, and more on the go
Enjoy advanced features like multilevel auto-attendants, hot desking, custom ringtones, vanity numbers, and real-time analytics
Nextiva: Easiest to Use Android App for Team Messaging
Nextiva

Overall Score:
4.19

OUT OF

5
i
Our score is based on a weighted evaluation of dozens of similar products and services conducted by our experts.
What We Like
Easy-to-use Android VoIP app
Advanced mobile team messaging functionality
Call Pop's caller insights
What's Missing
Mobile app not included in entry-level tier
More expensive than comparable options
Less extensive third-party integrations
Pricing at a Glance
Essential: $21.95 user/month
Professional: $25.95 user/month
Enterprise: $35.95 user/month
Ultimate: $65.95 user/month
Nextiva provides one of the easiest-to-use VoIP apps for Android devices, with features and functionality bundled into a modern user interface. The team messaging functionality is one of its best features, giving users the ability to instant message co-workers in a single click and even screen share from their mobile device.
At $21.95 per user, per month, Nextiva is on the more expensive spectrum for VoIP apps, but it delivers an exceptional communication experience for agents and customers alike. Unfortunately, users on the entry-level plan don't get access since Nextiva locks the mobile app behind the Professional tier.
If having high-end features and extensive third-party integration capabilities aren't top factors when it comes to your business' phone system, then consider a simpler platform like Google Voice. The Google Voice app still has powerful features and functionality, but with a more affordable pricing plan.
Learn everything you need to know about Nextiva in our expert Nextiva review.
Nextiva Features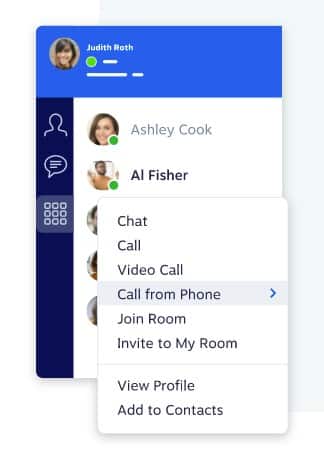 Learn everything there is to know about your caller before you pick up the phone with caller insights provided by Nextiva's Call Pop feature
Host video conferencing meetings for up to 250 participants starting on the Professional tier
Switch between your desktop and mobile app quickly—even in the middle of a call
Start an instant message chat with co-workers in seconds and even screen share from your mobile device
View, listen, and manage your voicemails from the mobile VoIP app or your email inbox
Bria Mobile: Best Android App for Supplementing Existing Phone Plans
Bria Mobile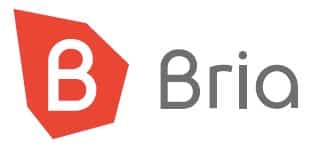 Overall Score:
3.99

OUT OF

5
i
Our score is based on a weighted evaluation of dozens of similar products and services conducted by our experts.
What We Like
Custom ringtones for incoming calls
Real-time network quality indicators
Free plan
What's Missing
Must have an existing Session Initiating Protocol (SIP) plan with a VoIP provider
Lacks international calling support
Does not provide an uptime service level agreement (SLA)
Pricing at a Glance
Bria Solo Free: Free
Bria Solo: $2.95 user/month
Bria Teams: $4.95 user/month
Bria Enterprise: Must contact sales
Unlike the other providers on this list, Bria Mobile isn't a virtual phone service or a business phone system. Bria Mobile is an Android and iOS app you can use to add extra functionality to your existing phone service. Additional features include custom ringtones, caller ID, and real-time network quality indicators.
While Bria Mobile has reasonably low prices, you'll need to add in the expense of your existing phone service to calculate your total cost. However, it's beneficial for small businesses and solopreneurs that want robust mobile functionality but can't afford the high prices of premium phone system calling plans.
On the downside, you'll miss out on some basic features like auto-attendants, CRM integrations, and unlimited call recording. If you want a simple VoIP app to install on your personal device, Bria Mobile is a good choice. However, if you need an all-in-one VoIP business phone system, you'll want to look at RingCentral or Nextiva.
Bria Mobile Features
Assign custom ringtones and images to your contacts to quickly recognize incoming callers
Integrate contacts from various sources to streamline your communications and keep all your systems in sync
Take advantage of Bria Solo Free to get a taste of what the app has to offer before entering your credit card number
Watch real-time status indicators of your call quality to resolve issues before they become unmanageable
Google Voice: Best Android App for Google Workspace Users
Google Voice

Overall Score:
3.79

OUT OF

5
i
Our score is based on a weighted evaluation of dozens of similar products and services conducted by our experts.
What We Like
Familiar Google interface
Low cost entry-level plan
Integrates with Google Workspace apps
What's Missing
No custom numbers or ringtones
Annual discount pricing is not available
Lacks advanced VoIP phone features
Pricing at a Glance
Starter: $10 user/month
Standard: $20 user/month
Premier: $30 user/month
Google adds VoIP functionality to Google Workspace with the simple, easy-to-use Google Voice app. It's not the most robust VoIP solution out there, but it delivers on core features like calling, texting, video conferencing, and even a multilevel auto-attendant.
Google Voice's user interface feels familiar and is easy to navigate. Plus, it integrates smoothly with other Google Workspace apps, like Gmail, Calendar, and Drive. At $10 per user, per month, it's one of the cheaper entry-level options on this list.
However, Google Voice doesn't offer the call management features and extensive integrations some of its competitors do. If you need those features, you'll likely need to upgrade your mobile app using Bria Mobile or MizuDroid to get the additional functionality.
Check out our extensive Google Voice review to learn the ins and outs of the virtual phone service.
Google Voice Features
Integrates easily with other Google Workspace apps like Calendar, Gmail, Google Fi, and Google Meet
Video conference with teammates or customers using the Google Meet integration
Build intelligent multilevel auto-attendants to route your callers to the right extension
Enjoy unlimited users, domestic locations, and international locations when you upgrade to Google Voice's Premier tier
Switch between web and mobile applications quickly to work the way you need to
MizuDroid: Best Android App for Low-cost International Calls
MizuDroid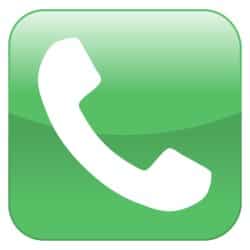 Overall Score:
3.70

OUT OF

5
i
Our score is based on a weighted evaluation of dozens of similar products and services conducted by our experts.
What We Like
Free Android VoIP app
Low cost international calling
Regular updates on Google Play
What's Missing
Outdated user interface
Lack of uptime SLA
Occasional app glitches
Pricing at a Glance
Free: Free for personal use
Pro: One-time $49 fee for commercial use
Like Bria Mobile, you'll need an existing SIP account with a phone service provider, but MizuDroid expands your mobile device's encryption, voicemail, and call diversion capabilities. The user interface is a bit outdated, but it's a free app (with no in-app purchases) that can expand your mobile VoIP possibilities.
With MizuDroid, international calling is a simplified process as long as you have a VoIP provider, a PBX, or a SIP server. Calls of this nature are also crystal-clear thanks to the software's ability to automatically adapt the connection to the existing device, network, server, or peer capabilities. As a result, both receiving and making international calls is potentially more convenient and cheaper than other Android apps that support international calling, like RingCentral.
You'll need to upgrade to the Pro Edition for a one-time payment of $49 to gain access to features like G.729 and auto-encryption. You can also contact the MizuDroid team for fully customized and white-labeled softphone apps for your business.
If you're looking to expand your existing phone plan's mobile functionality, MizuDroid is an excellent choice for your Android phone. However, if you're looking for a unified communications platform to use on your mobile device, you'll be better off with RingCentral or Nextiva.
MizuDroid Features
Supports multiple SIP accounts, call encryption, voicemail, and instant messaging
Customize your MizuDroid app for a white-label experience
Manage multiple simultaneous calls on a single device
Use for free with a personal account until you're ready to upgrade for commercial use
Vonage: Best VoIP App for Advanced Messaging Features
Vonage

Overall Score:
3.68

OUT OF

5
i
Our score is based on a weighted evaluation of dozens of similar products and services conducted by our experts.
What We Like
Mobile app with all tiers
Advanced mobile messaging tools
Unique features like simultaneous ring ensure that calls aren't missed
What's Missing
No annual pricing discounts
Clunky user interface
No vanity number
Pricing at a Glance
Mobile: $19.99 user/month
Premium: $29.99 user/month
Advanced: $39.99 user/month
Vonage isn't the most feature-rich VoIP platform on this list, but its mobile app delivers some of the most advanced mobile messaging functionality. Plus, its mobile Android app is included on all pricing tiers.
Vonage's mobile messaging isn't an afterthought—it contains similar functionality to robust standalone messaging apps like Slack. However, Vonage drops the ball in a few key areas. It doesn't provide annual pricing discounts or vanity numbers, and the user interface can be clunky and difficult to navigate at times.
At $19.99 per user, per month, it's on the pricier end of business phone systems. For the same price, you can get more features and an improved user experience with a solution like RingCentral.
Vonage Features
Enable better team communications with unlimited messaging on a powerful messaging app
Purchase add-on features like toll-free numbers, Vonage Support PLUS, call recording, and visual voicemail
Rest easy knowing your communications are ensured with 99.999% uptime reliability
Take advantage of existing hardware by using compatible IP desk phones
Customize greetings and check your voicemail messages from within the mobile app
Bottom Line
VoIP apps for Android devices put the most important features of your business phone system on your mobile phone. Features like video conferencing, SMS text messaging, vanity numbers, faxing, and voicemail all help you keep in touch with co-workers and customers, regardless of where you are. These apps also effectively separate your business phone number from your personal line.
We found RingCentral to provide the best VoIP app for Android devices. It delivers the right combination of features and functionality at a justifiable price range. If a business phone system is beyond your needs, you may be satisfied with a more basic phone system like Google Voice instead.