A virtual phone number is a unique standalone telephone number that can be used to route calls to your mobile phone, landline, or desktop device. These numbers come at a low cost and require no additional hardware. They are ideal for businesses that want a separate professional number from their personal line.
We recommend Grasshopper to any company owner that is in the market for a new virtual phone service. The solution comes with features for unlimited calling, texting, and voicemail. It also comes with a virtual receptionist module that can route your incoming callers without human intervention. Click here to start your 7-day free trial.
How Virtual Numbers Work
In basic terms, a virtual number works identically to the phone number attached to your landline or mobile device. These numbers are used to send and receive audio calls, and can also send and receive text messages just like a normal phone number. The biggest difference between a virtual number and a traditional number is the fact that the number is not attached to a specific device, which allows it to be used on cellphones, landline sets, and even desktop computers.
In order to use a virtual phone service, you will need an existing phone line. This can either be your personal line, like the one you have on your mobile phone, or a landline in your office. Virtual numbers are hosted in the cloud; when that number is dialed by another party, a virtual phone service provider like Grasshopper will then forward the call to your existing number.
Virtual phone numbers can come in several variations of business phone numbers. Most service providers offer local phone numbers with area codes for all of the United States. However, if you'd like, many providers also offer a toll-free 1-800 number for your company. This is especially helpful if you are trying to command a more respectable business presence for your organization. You can even adopt a memorable custom vanity number like 1-800-FLOWERS.
There was a time when getting a business phone system meant undergoing the expensive process of paying for the installation of landline wires, handsets, and service in an office. Since the proliferation of internet phone technology, virtual numbers have been introduced to offer business phone features at a fraction of the price, or even for free. These internet-based systems are changing the way business users handle phone traffic.
Which Virtual Phone Number Provider is Right for You?
Who Virtual Numbers Are Right For
Considering how affordable they are and the features they offer, virtual numbers can be a useful tool in almost any setting. With that in mind, their features and flexibility makes them especially useful in specific environments.
Virtual phone numbers are beneficial to the following:
Freelancers: If you are a solo entrepreneur, you could benefit from having a separate, professional business line for work calls. A dedicated line for speaking with clients and associates can help you look more professional to clients.
Young Companies: If you own a company that is just getting started, you may not have the capital to invest in a standalone phone service at this time. While you get started, staff can download the mobile app for a low-cost virtual phone service and effectively have a complete business phone living on your personal smartphone.
Very Small Teams: If you work in a team of five or fewer people, there may not be a need for the enterprise-level features offered by complete voice-over-internet-protocol (VoIP) services. Adopting a system like Grasshopper or Google Voice will probably be the more cost-effective option for your needs.
All told, virtual phone numbers are beneficial to most small businesses. They provide a complete set of telephony features at prices affordable enough for even the smallest of companies. The fact that they do not require any additional hardware increases their value to organizations.
Virtual Number Costs
The cost of a virtual phone number will depend entirely on the service you choose. On the lowest end of the spectrum, you can get a local telephone number with Google Voice free of charge. Alternatively, the most expensive version of Grasshopper offers five numbers and unlimited extensions for $89 per month.
Although a virtual phone number requires no special hardware, it does need an existing phone line to work. You can simply use your personal cellphone number as the forwarding destination for incoming calls. Otherwise, you can use services like Google Voice on a desktop computer.
Virtual Number Features
Virtual phones work in a similar fashion as any other business phone system that you've been using for decades. Services come with a virtual interface for calling and texting, as well as voicemail functionality. Advanced features include the ability to adopt a toll-free number or even an international number.
Calling & Texting
You can make calls and send text messages with a virtual number the same way you would on your smartphone. In fact, the interface on most virtual phone apps looks almost identical to the default phone and messaging apps found on iPhones and Android devices. When you place or receive a call with your virtual number, the call will be forwarded to your main line, and you will pick up the call with your main line.
Voicemail
The majority of virtual phone number providers offer a voicemail module for missed calls. Not only that, but they also offer a visual voicemail interface so that you can see all of your missed call information on one screen. In some cases, services even offer voicemail-to-email transcription so that you can read the contents of voicemail messages without having to play the audio file.
Phone Numbers
All virtual phone number systems offer, at a minimum, the ability to adopt a local phone number with a three-digit area code. However, many paid systems offer toll-free 1-800 numbers or even customizable vanity numbers like 1-888-PLUMBER that are more memorable to prospective customers. Services like VirtualPhone.com even provide international numbers, which is beneficial for organizations with an overseas business presence.
Additional Features
In addition to basic telephony functions, many virtual number providers offer advanced features to help you get more out of your phone service. For example, Grasshopper and other vendors offer integrations with outside business software such as the customer relations management (CRM) platform Salesforce so you can automatically enter incoming calls into your CRM as trackable prospects in a sales pipeline.
Virtual Number Providers
There are no shortage of virtual phone number providers on the market today. Services come in a wide range of price points and feature sets, ensuring that there are services for small teams of all kinds.
Virtual phone number providers include:

Grasshopper is our top pick for best overall virtual phone number provider. The system, which starts at $29 per month, offers the choice of either a toll-free or local number. It also comes with text messaging and transcription of incoming voicemail messages. Grasshopper stands out because of its usability, straightforward pricing structure, and reliable call quality. Click here to learn more.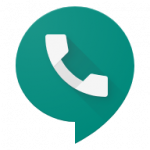 Google Voice is free virtual phone number provider that offers calling, texting, and voicemail functionality. With Google Voice, you can choose a local phone number for virtually anywhere in the United States. Google Voice serves as an ideal starter virtual phone number provider; you can use its free basic features before your company grows and needs a paid system. All you need is a free Google Account. Click here to get started today.

VirtualPhone.com is a virtual phone service provider that offers all the basic phone functions you'd need for calling and texting. The service offers a free pay-as-you-go plan, with unlimited plans starting at $9 per month. What makes VirtualPhone.com stand out is the fact that it offers an international number from more than 900 cities around the world. Click here for more information.
Pros & Cons of Virtual Numbers
Virtual phone numbers are extremely helpful, as they provide small businesses with a dedicated business line without requiring additional hardware. However, the fact that they need an existing phone line to forward to means they are not viable for teams looking for a standalone phone system. Here are some pros and cons to using a virtual number provider.
Pros of Virtual Numbers
Affordability: The fact that systems like VirtualPhone.com offer unlimited calling plans for as low as $9 per month means that virtual phone numbers are affordable enough for most small businesses. Otherwise, free products like Google Voice are there for truly cash-strapped organizations.
Flexibility: Virtual phone number calls can be redirected to both mobile phones and landline handsets. They can also be used on desktops in some cases. Being able to use a business line on a range of devices provides a lot of flexibility.
Usability: Making calls with a virtual phone number works almost exactly the same as making a call on any other kind of line. Even non-technical users should be able to take advantage of virtual phone features without any outside help.
Cons of Virtual Numbers
Existing Phone Line Requirements: Unlike a traditional VoIP service, a virtual phone number requires an existing line to forward calls to. If you want a standalone phone number, you might want to look at a complete system like Nextiva instead.
Basic Features: RingCentral and other more expensive VoIP business phone systems offer features beyond calling and texting. If you want modules like video chat, software integrations, and compatibility with VoIP phones, then you'll want to invest in a more robust service.
Internet Required: A virtual phone service requires an internet connection in order to send and receive calls. If you are in a rural area or are otherwise without a reliable connection, a traditional landline service might be a more appropriate fit for you.
Alternatives to Virtual Numbers
If you determine that a virtual phone number is not a good fit for your business, there are still other ways to have an effective telephone setup for your company. You could adopt a traditional VoIP service that does not require an existing landline. If you do not have access to fast, reliable internet, you can also adopt a landline service. You could also get all of your employees their own cellphones and subscribe to a business cell phone plan.
Virtual number alternatives include:
VoIP Systems
Services like Nextiva and RingCentral are more expensive than the likes of Grasshopper and VirtualPhone.com, but they have a lot more features than those systems. For example, RingCentral offers the ability to hold video conferences and connect data to a customer relationship management service like Salesforce so that callers can be tracked in a sales pipeline. For more information, check out our guide to the best VoIP services on the market.
Landline Services
Internet-based telephony isn't for everyone. There are still many people who live in rural areas where high-speed connections simply aren't available. In that case, we recommend looking into a landline phone service. These use the copper landlines that have been in place for decades. While they are expensive (installation can cost over $1,000 alone), they are reliable and provide good enough audio quality to work with. Read more about landline phone systems here.
Business Cellphone Plan
If you do not feel comfortable having your employees download a virtual phone app on their personal devices, you could simply get them their own cellphone. All of the major US carriers offer bundled plans for companies of all sizes. Prices range anywhere from $17 per line, per month to $120 per line depending on the amount of data and call volume options you need. Learn more about business cellphone plans here.
Frequently Asked Questions (FAQs)
Can I forward multiple virtual numbers to one line?
Yes. You can have virtually as many virtual numbers as you want set up to forward to your main line. In fact, setting up multiple numbers and collecting data on the number of calls that each one gets is an effective way of call tracking.
Can I still use my main number after connecting a virtual number?
Yes. If you connect a virtual number to your personal cellphone, you can still use that original number to speak with friends and family.
Will my virtual phone service screen incoming calls?
Yes. Even basic options like Google Voice will tell you the name, number, and location of all incoming calls. This is especially helpful if you are trying to avoid spam callers or other nefarious actors.
Bottom Line
Virtual phone services are ideal for small business users that want a separate phone number from their personal line. They come at prices that most organizations can afford, and often allow for unlimited domestic texting and calling. Additionally, having a dedicated business line can help newer companies look more established and respectable to associates.
If you are looking for a virtual phone service, we suggest looking at Grasshopper, which is our top overall pick for virtual phone solutions. Grasshopper even comes with a virtual receptionist that can automatically greet and route incoming callers to their desired extension. Click the link below to start your 7-day free trial.