Wineries are one of the few businesses in 2020 that did not take a hit from the pandemic. According to Wine Intelligence, people were drinking about the same amount of wine, just at home. Wineries need a strong POS system that can handle not only the regular tasks of inventory, sales, and tastings but also the online component to meet the needs of changing consumer behavior.
Based on our extensive evaluation of 12 winery POS systems, the best ones are:
Looking for something different? Check out our picks for the best POS systems for small businesses.
How We Evaluated Winery POS Systems
To maximize efficiency and, by extension, profits, you need POS software designed for your industry. It needs to be able to track inventory from casks to glasses, handle events and restaurants—as well as retail—and manage wine clubs and loyalty programs. The best winery POS software also takes into account the move from on-premise to online for orders and more.
Vintegrate earned our highest score, with 4.54 out of 5 stars. Its sales and inventory features are top-notch, and it offers reservation management and employee features to make running your tasting room easier. Plus, you can host virtual tasting events and take orders, a great advantage in this time of social distancing.
Click through the tabs below for a full breakdown of how we scored wine software.
Here's our Scorecard Breakdown:
15%
Tasting Room Features
10% of Overall Score
We looked at the overall affordability of the subscription, whether there were setup fees and if integrated payment processing was included.
30% of Overall Score
We gave favor to POS software with online components—such as online ordering, the ability to handle shipments, and wine club features. We also awarded points to systems that have features to process B2B and wholesale orders for wineries that sell to liquor stores and restaurants.
15% of Overall Score
We looked at reservations, table management, tipping, general mobility, and credit card pre-authorization so tasting room guests can open tabs.
25% of Overall Score
We looked for strong inventory functions that could coordinate different volumes—from barrels to pours—online and in-person. In addition, we favored POS systems with customer relationship management (CRM) functions, marketing, and of course, financial and other reports.
20% of Overall Score
In addition to our own expert evaluation of features, we looked at experts in the field—winery publications and users themselves. This score takes into account features and ease of use.
*Percentages of overall score


PROS
Excellent back-office features
Virtual wine tasting events
Can handle wine clubs or B2B sales

CONS
No tips feature
Little pricing information online; call for a quote
RATING CRITERIA

Pricing
3
OUT OF
5
Sales & Checkout
5
OUT OF
5
Tasting Room Features
3.75
OUT OF
5
Back Office
5
OUT OF
5
Expert Score
4.63
OUT OF
5
Vintegrate360 is an all-around excellent winery POS aimed at small and mid-sized wineries making up to $2 million a year. It offers a fantastic set of features for retail, inventory, wine clubs, and events or registrations. Its ecommerce and remote features make it especially useful now, when so many people are staying home but are still interested in good wine.
With 4.54 out of 5 stars, it topped the charts in several of our areas. For sales and checkouts, you'll find everything from wine clubs and online order management to wholesale and B2B sales. It offers reservation management down to the table and set-up times, email marketing, and some of the best inventory control of all the winery POS systems reviewed. Its remote tasting events function sets it apart from the rest.
Vintegrate Pricing and Setup
Vintegrate announced in May that its Vintegrate360 pricing "starts at $79 a month," but its website does not mention this—nor does the company give any details on hardware, number of users, or card processing fees. You will need to call for a quote.
Vintegrate Standout Features
B2B and wholesale capability
Virtual wine tasting events—private, public, and previously recorded
Additional features that can manage production from grape to glass
Employee timekeeping
Connect to social media

Best for Local Delivery and Tasting Room Sales

PROS
Includes driver maps for local deliveries
Precise inventory, including pours
Employee timecards

CONS
Restaurant features may cost extra
Built for breweries, not wineries
RATING CRITERIA

Pricing
3
OUT OF
5
Sales & Checkout
4.5
OUT OF
5
Tasting Room Features
3.25
OUT OF
5
Back Office
4.5
OUT OF
5
Expert Score
5
OUT OF
5
Rezku has several POS systems, such as for restaurant and retail, but we looked at Rezku for breweries because it shares so many functions that wineries do. It can handle clubs, loyalty programs, gift cards, and more. If you have a restaurant, you may be able to get some of the restaurant functions added to your programming.
In our evaluation, Rezku earned a 4.26 out of 5. It stood out among the best POS systems for wineries because of its delivery features. You can set up online ordering for shipping, pick-up in-store, or local deliveries. In fact, you can set driver maps and zones with fees to manage local deliveries. It has tap-level inventory management and employee management features.
Rezku has been working to improve its customer service, and users said its software is easy to use and the support is great. Rezku also requires some plan updates for key tasting room features, including table mapping and reservations, which prevented it from earning a higher score.
Rezku Pricing and Setup
Rezku's pricing starts at $79 per month, per register. Prices may vary if you add other features, such as table mapping. Call for a precise quote and demo.
Rezku Standout Features
Driver delivery zones and fees
Integrates with QuickBooks, 7shifts, BeerSAVER, Bevchek, and more
Tap-level inventory management
Loyalty programs as well as wine club management
"Happy Hour" controls so you can set special pricing for specific times
Credit card pre-authorization so customers can run a tab

Best for Marketing Your Winery

PROS
Table mapping
Credit card pre-authorization for tabs
Strong inventory and CRM features

CONS
More expensive; no plan under $100
Online order management is an add-on
No wine club management
RATING CRITERIA

Pricing
1
OUT OF
5
Sales & Checkout
2.5
OUT OF
5
Tasting Room Features
4.25
OUT OF
5
Back Office
4.5
OUT OF
5
Expert Score
4.63
OUT OF
5
Upserve is a well-respected POS system that works for wineries. Users like the software features and interface, as it's incredibly intuitive to use and contains unique features like a customizable interface, training mode, and an impressive mobile reporting app. In addition to standard inventory, sales, and online ordering features, Upserve has top-of-the-line customer management and marketing tools.
In our evaluation, Upserve scored a 3.54 out of 5. It lost some points because it's one of the most expensive we reviewed; no plan is under $100 per month. It also does not have a wine club feature. However, if you are interested in marketing and reputation management, you should consider it. Upserve gathers reviews of your winery, lets you compare yourself to the competition, and has event analysis features to help you maximize ROI. It also has strong email marketing tools.
Upserve Pricing and Setup
Upserve's cheapest program is $59 per month, plus $60 per month, per terminal. This program does not come with inventory control, online ordering, gift cards, or custom reporting. The Pro plan runs $199 per month, plus $50 per terminal, per month, and does include inventory.
Upserve Standout Features
Reputation management; review competitors for insights
Customize emails and SMS messages to customers
Send automated emails
Create employee schedules and send shift notices to employees

Best for Online Sales and Fulfillment

PROS
Built-in marketing for wine clubs
Sell through third-party channels
Customized reports

CONS
No table mapping
No reservation management (need third-party integration)
Takes a percentage of your sales
RATING CRITERIA

Pricing
3
OUT OF
5
Sales & Checkout
4.25
OUT OF
5
Tasting Room Features
3.5
OUT OF
5
Back Office
4.75
OUT OF
5
Expert Score
4.5
OUT OF
5
WineDirect is a great POS software for wineries that concentrate on selling to customers through wine clubs, online, or third-party channels. It handles online ordering, gift cards, wine clubs, event reservations, tipping, and more. It has good inventory management and CRM features as well.
WineDirect's Marketplace Distribution sets it apart from its peers. You can cross-promote your products through its partners and manage sales through your ecommerce account. WineDirect promotes your products through sellers that match yours in terms of lifestyle, attitude, and interest in wines. It handles payment processing and disbursements and supports compliance with liquor sales.
In our evaluation, WineDirect earned a 4.19 out of 5, with high marks for online ordering and order fulfillment. But, it lacks some tasting room features like table management.
WineDirect Pricing and Setup
Pricing starts at $79 per month + 2% of sales. There's also an onboarding fee of $999.
WineDirect Standout Features
Expand your customer base through its partners
Wine club management
Built-in email marketing tools
Reports identify trends and areas for customer engagement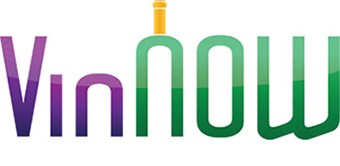 PROS
Unlimited registers
Set for restaurant, retail, or both
Handle multiple wine clubs

CONS
No table mapping
CRM needs integration with Vertical Response and ConstantContact
RATING CRITERIA

Pricing
4
OUT OF
5
Sales & Checkout
3.5
OUT OF
5
Tasting Room Features
2.5
OUT OF
5
Back Office
4.75
OUT OF
5
Expert Score
5
OUT OF
5
VinNOW is all about the wine club—even its pricing is based on wine club membership, as opposed to features or sales size. It works on iPad and does not limit the number of registers; in fact, it allows you to designate some iPads for retail functions and others for restaurants.
VinNOW offers many functions that make managing your wine clubs easier. You can create as many clubs as you wish and set tiers within them. They can also have separate rules. Customers can give memberships as gifts and join more than one club. Signing up is as easy as the click of a button, and the software will remind you and your members about expiring credit cards, declined cards, and more. These detailed features earned VinNOW a 4.01 out of 5 in our evaluation.
VinNOW Pricing and Setup
Pricing is based on the number of people in your wine clubs. It does not specify limits on the number of registers, although hardware is not included. VinTracker, which manages bulk wine inventory and sales, is an extra $99 per month.
150 and fewer wine club members: $99.00 per month
151 to 500 wine club members: $249.00 per month
501 to 1,000 wine club members: $389.00 per month
1,001 and more wine club members: $489.00 per month
VinNOW Standout Features
Handle multiple wine clubs, with special product codes for clubs or tiers
Quick sign up—simply click the code in their tasting room
Set individual rules for each club
Members can pay in advance; select delivery or pickup preferences
Automate club runs
Integrate with UPS, FedEx, or GSO
Bottom Line
There are over 10,472 wineries in the United States, and the market generated more than $72 billion annually—meaning winemaking and its sales is a thriving business, one of the few that remained steady despite COVID-19 and should stay strong in 2021. A good POS software that can handle online sales and wine clubs, as well as in-person sales and tastings, will help you get the most from your business.
Overall, we found Vintegrate to be the best winery POS system. With excellent features for inventory, sales, and events, both in-person and virtual, it's the best choice for all-around management of your winery. Visit Vintegrate to learn more.
You May Also Like…