Wineries face certain challenges not faced by other types of bars and restaurants. If you run a winery, you need a POS system that's suited to your needs. The best winery POS systems allow you to manage your wine clubs, tasting rooms, and inventory down to the last pour. Low-tier plans start at $59 monthly.
Top 6 Winery POS 2019
| Winery POS Systems | Best For |
| --- | --- |
| | (Best Overall) Wineries needing an all-in-one solution for in-person, wine club, and online sales |
| | Wineries needing a mobile POS with advanced features like card preauthorization and employee scheduling |
| | Larger wineries wanting an all-in-one POS with customizable hardware setups |
| | Wine stores needing a retail POS that can also process and track tasting sales |
| | Wineries with tasting rooms or restaurants wanting kitchen display systems or self-order kiosks |
| | Wineries offering online-only sales needing a solution to manage orders and wine club subscriptions |
How We Evaluated Winery POS Systems
When determining the six best winery point-of-sale (POS) systems on the market today, we paid close attention to costs, including hardware and payment processing options. Other considerations included winery-specific features like pour management and barrel tracking. We also looked at POS systems that have mobile features for managing events and restaurant features for wineries that have cafes and tasting rooms. The best POS system is a full-service, cellar-to-customer solution that caters exclusively to wineries.
The criteria we used to evaluate the best winery POS include:
Price: Small business wineries need affordable monthly subscription fees and setup costs.
Ease of use: Each system should be easy to set up and learn on both the front-end and back-end,
Hardware: We considered what hardware is required and whether it is specialty hardware or a more generic option.
Mobility: We considered whether the POS can be used at events, in vineyards, or throughout tasting rooms.
Payment processing: Most POS systems have branded payment processors integrated with the POS system, others allow businesses to choose their own.
Inventory, pour, and barrel tracking: Wineries need specific features to track exactly what's on your floor and cellar, down to the last pour.
Customer management features: We evaluated what customer management features are included, such as loyalty programs, wine clubs, and email campaigns.
Integrations: We looked at what other applications each POS integrates with, such as accounting applications like QuickBooks and ecommerce platforms like BigCommerce.
Reporting and analytics: The best restaurant POS systems include detailed reporting and analytics insights into sales, customer, employee, and inventory data.
User reviews: We considered what customers have to say about each POS.
Based on the above criteria, WineDirect is the best overall choice for winery POS software. In addition to being an effective POS solution, it's attached to a system that was developed to be a winery tool from the ground up. Many POS systems offering winery solutions are retail or restaurant systems that offer a modified version for wineries, whereas WineDirect is built specifically for this type of business.
WineDirect: Best Overall Winery POS for Small Businesses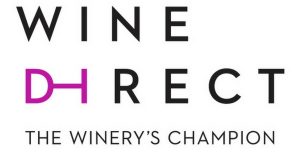 WineDirect is a POS and end-to-end solution for selling wine directly to customers in-store and online. WineDirect is a pricier solution, but is the only system on our list with complete features to manage in-person sales, website and marketplace orders, pour-level inventory tracking, customer rewards, and order fulfillment, making it the best overall winery POS.
WineDirect Pricing
WineDirect's pricing structure is designed to grow with your business. A free membership gives you many great features, including winery website templates and educational resources, but not the POS system. That's included in the paid plans: Lite ($299 per month) and Plus ($549 per month). There are also Enterprise (comprehensive) options with custom quotes available.
WineDirect POS Pricing Plans
| | Lite | Plus | Enterprise |
| --- | --- | --- | --- |
| Starting Monthly Fee | $299 | $549 | Custom |
| Setup Fee | $999 | $999 | Custom |
| Website & Hosting | ✔ | ✔ | ✔ |
| Maximum Annual Sales Volume | $250,000 | Unlimited | Unlimited |
| Integrated Payment Processing | ✔ | ✔ | ✔ |
| Unlimited Products & Customers | ✔ | ✔ | ✔ |
| Monthly Marketing Emails | 10,000 | Unlimited | Unlimited |
| Marketplace Sales & DIY Fulfillment | ✔ | ✔ | ✔ |
| Support | Phone & email | Phone & email | Dedicated account manager |
WineDirect Hardware
When you buy the Lite, Plus, and Enterprise Plans, you get access to the WineDirect mobile POS application. You can use this on any computer or phone with an internet browser. There is also an iOS app available. So, while you may want to buy a dedicated iPad for regular sales, there's no reason you can't use the phone in your pocket to sell your wine.
WineDirect Payment Processing
WineDirect runs its own payment processing through WineDirect Payments and Change Merchant Solutions. So, you'll need to set up a merchant account and a payment gateway through them to accept all major credit cards. Payment processing fees are not listed. However, WineDirect does have subscription payment options for wine clubs, including an automated credit card updater to update and replace expired credit card information.
WineDirect Features
WineDirect offers everything a winery of any size needs to conduct business. The software includes a free website and templates for email marketing to follow up with visitors after a tasting. The software also has tools to create a monthly subscription club, sell over online marketplaces, and manage order fulfillment, in addition to a POS to manage in-person sales.
WineDirect Customer Relationship Management
WineDirect helps you to easily cultivate relationships with customers by providing wine club management software. This enables you to send new members welcome packages, automatically update member's credit cards, upsell online purchases, send out regular club emails, and dispense loyalty points to keep regular customers coming back.
WineDirect Inventory, Pour & Barrel Management
The WineDirect POS system allows you to sell wine by the bottle, glass, or taste. You also have the ability to sell other items like cheese plates and gift bags. The intuitive interface makes it easy to see how much you've sold, to whom, and of what on any particular day.
WineDirect has back-end features to manage inventory and shipments for online orders. While not part of the POS system itself, this feature is included with all of the paid plans and is interconnected with the POS data, so you'll always know how much wine you have on hand and where it is.
WineDirect Add-ons & Integrations
WineDirect is a full-service solution for wineries. All of the WineDirect software solutions integrate seamlessly. In addition to the POS, website, marketplace, and DIY fulfillment solutions that come with paid plans, wineries can add on loyalty programs and full-service fulfillment.
WineDirect is more limited when it comes to third-party integrations. The software works with shipping companies like UPS, reporting solutions like VinDashboard, and reservations with Tock. However, there are no accounting integrations and there is limited outside marketing available.
WineDirect Reporting & Analytics
One of the best things about having all your winery needs in one place is WineDirect's customer database. This draws customer data from every interaction you have with them, from in-person tasting and sales to online transactions, wine club membership, and shipping. All the information you need is there in WineDirect's single customer database. WineDirect also has a reporting dashboard for viewing POS and online sales and inventory, though it is not clear what specific reports are included.
What WineDirect Is Missing
One glaring omission in WineDirect's offering is barrel, cellar, and vineyard management. The ability to track what's going on in these areas would make WineDirect a more useful tool for wineries. WineDirect also does not have phone support or payment processing for the free version. Overall, WineDirect has limited integrations and customization options.
WineDirect Reviews
Since winery POS systems are so niche, there aren't that many user reviews for WineDirect online. However, the reviews we read all praised it for its all-in-one nature, helpful tools for selling wine directly to your customers, and excellent wine and loyalty club management features. The criticisms are mostly around ticket management and reporting features being difficult to navigate.
Get Started With WineDirect
WineDirect is one of the only POS systems available specifically built for wineries. Plus, it has features to build out a wine club subscription and online sales for a multichannel winery business. You can get started with WineDirect today with a free membership. This gives you access to basic website building tools and their full knowledge base. Visit WineDirect to get started.
Upserve: Best POS for Wineries With Tasting Rooms

Upserve is restaurant management software and mobile POS that can be used to manage your entire winery business, including processing sales, preauthorizing cards, scheduling employees, and making inventory and staffing decisions based on powerful analytics. Starting at $120 per month, Upserve is an excellent fit for growing wineries, especially those with tasting rooms.
Upserve Pricing
Upserve pricing works a little differently than the other winery POS systems on this list. There is a monthly subscription fee for the Upserve software, which includes features like reporting, marketing, and inventory. There are three tiers of the software: Core, Pro, and Pro Plus. In addition to this monthly fee, businesses are required to pay a separate monthly fee for the POS system, which includes guest logs, payments, and menu optimization. These have a flat per-terminal monthly fee.
Upserve Pricing Tiers
| | Core | Pro | Pro Plus |
| --- | --- | --- | --- |
| Monthly Software Fee | $59 | $199 | $359 |
| Monthly POS Fee | $60 per terminal | $50 per terminal | $40 per terminal |
| Upserve Workforce | ✔ | ✔ | ✔ |
| Upserve Inventory | Add-on | ✔ | ✔ |
| Upserve Marketing | ✔ | ✔ | ✔ |
| Upserve Loyalty | N/A | ✔ | ✔ |
| Vendor Management | ✔ | ✔ | ✔ |
| Server Performance | N/A | ✔ | ✔ |
| Menu Optimization | N/A | ✔ | ✔ |
| Sales, Product and Labor Reporting | ✔ | N/A | ✔ |
| Custom Reporting | N/A | N/A | ✔ |
Upserve Hardware
Unlike much of the competition, Upserve has its own line of POS terminals, rather than relying on Apple's iPad. Upserve's terminals, card readers, printers, and kitchen display systems are interconnected through the software. It's all done through Wi-Fi, which Upserve also provides.
Investing in that much proprietary equipment can get expensive. So, Upserve offers 0% financing on hardware for qualified buyers. This financing offer also extends to software and implementation costs.
Upserve Payment Processing
Upserve uses its in-house payment processing service, Upserve Payment Processing, to complete your transactions. This service allows you to transform a simple payment into data about your customers' preferences and loyalty to the store. Upserve Payment Processing is also EMV ready, so you can accept chip-card transactions to reduce your fraud liability. Upserve does not disclose processing rates, so you will need to ask for a quote.
Upserve Features
Upserve has a comprehensive tool set for nearly everything your restaurant or winery needs to operate. From processing payments to managing your staff, tracking your inventory, and producing powerful analytics, it's a truly all-in-one solution.
Upserve Customer Relationship Management
The Upserve Loyalty Program has an innovative way to sign people up. The payment card they use doubles as their loyalty card, making it less of a hassle for them and making them more willing to sign up. Upserve makes it easy to set up your own customized loyalty plan. You also get access to data about your members, including how often they visit, average spending, and their overall lifetime value. This is invaluable information when creating programs tailored to your repeat customers.
Upserve Winery Tasting Room Features
Upserve has some great features to help you enhance your winery and tasting rooms. Most of these revolve around the mobility of the POS terminals and preauthorization of tabs, allowing you to turn any room into a tasting area. You can also use the Menu Intelligence feature to track which wines your guests prefer.
Unfortunately, it has no winery-specific tools that help you track wine by the pour or the taste, although you can make custom menu items that will fill that purpose. The inventory management feature is useful, but it isn't tailor-made to track the barrels in your cellar.
Upserve Add-ons & Integrations
Upserve POS integrates seamlessly with other Upserve products like Upserve Inventory and Workforce. It also works well with other services like OpenTable, which helps you take reservations. You can integrate with workforce management tools such as Homebase and HotSchedules. If you have a marketing account with SinglePlatform or use Gather to host private events, Upserve will fit right in with your operation.
Upserve Reporting & Analytics
Upserve's reporting tools are one of the best features of this product. Upserve has a number of reporting options. You can generate labor reports, which provide a breakdown of your labor costs, employee performance, and a scheduling overview, thereby making it easier to make informed decisions about managing your labor costs.
There's also a Live Reporting feature that can give you near real-time figures about your sales, guests, and taxes. You can take this with you on your smartphone, so you can always be connected with your business. Upserve has a unique Menu Intelligence feature that shows businesses how certain menu items are performing compared to each other, and pulls customer data and preferences to provide suggestions on future menu items or wine blends.
What Upserve Is Missing
Although Upserve would serve a winery quite well, it lacks some of the more wine-centric features like wine club and website management. It also doesn't have the robust direct-to-customer features that cater exclusively to wineries.
Upserve Reviews
Upserve user reviews are generous in their praise for the service. Commonly mentioned features include its user-friendly software and how it ties so many aspects of a business together. Complaints centered around billing issues and defects in the software. Overall, it generally gets an average rating of 4 out of 5 stars.
Get Started With Upserve
Upserve is a fantastic POS with great features to help a growing winery manage all areas of their on-premise, customer-facing business, including payment processing, inventory management, marketing, customer and sales insights, and employee management. Contact Upserve to schedule a demo, learn more about Upserve features, and to get a specific quote. Visit Upserve to get started.
Revel Systems: Best Customizable All-in-One Winery POS

Revel Systems makes a great POS that can be tailored for nearly any food and drink business. Revel's winery POS has features to manage all retail, management, and service aspects of wineries, including customer tabs and tasting room orders, glass and case-level inventory tracking, kitchen displays, and loyalty programs, starting at $99 per month.
Revel Systems Pricing
Revel customizes its prices depending on your exact needs, so you pay for everything you need and nothing that you don't. After the initial installation that costs $649, you can lease the software for as little as $99 per terminal, per month. Additionally, Revel Systems handles all payment processing for a flat fee.
Revel Systems Hardware
Revel POS is an iPad-based system. Revel offers financing options for hardware, including iPads, so you can pay for equipment over time. Revel also offers printers, scanners, cash drawers, and kiosks that can also be purchased outright.
Revel Systems Payment Processing
Revel Systems has different payment processing services it works with depending on where you live. American users are covered by Revel Advantage, which is great because it operates hand-in-glove with the rest of the Revel POS system. Payments for Canadian wineries use Moneris Solutions. Businesses in Europe and Australia are integrated with Tyro. These are all industry-leading payment processors in their respective countries.
Revel Systems Features
Revel Systems offers a POS system with tools for building customer relationships, managing your store, customizing the point-of-sale process, and even has tools to help with business finances. Nearly every aspect of your business is directly handled through Revel POS, including employee management and analytics.
Revel Systems Winery Management Features
Revel POS has some winery-specific features that allow you to track more than just bottles sold. It also counts the exact amount of wine poured, and has tools devoted exclusively for wine tastings. Revel is one of the only POS systems with dedicated inventory management features for both winery and retail functions, making it a good fit for large wineries that have busy tasting rooms and gift shops. Revel also has a mobile inventory app for scanning barcodes for manual inventory counts, which then sync back to the central database.
Revel Systems Customer Relationship Management
One of the most critical tools for wineries found in Revel Systems is its CRM. This allows you and your employees to quickly collect and add information into your customer database. Each customer has a profile with all the basic information, including name, email, phone number, company, and birthday. There's also a place for notes, such as a customer's wine preferences. If you already have a spreadsheet with customer information, you can easily import it into Revel Systems.
Revel Systems Add-ons & Integrations
Revel Systems integrates nicely with QuickBooks, one of the most popular bookkeeping programs on the market. Revel also integrates with various winery partners such as Vines OS for online and wine club sales and standard small business solutions like Homebase for employee scheduling and labor reporting.
Revel Systems Reporting & Analytics
Revel System's reporting tools are among the best you'll find among winery POS systems. You can generate reports for sales, inventory, and labor, allowing you to track productivity across the board. These numbers enable you to identify high-performing and profitable products as well as underperforming inventory. The employee productivity features include setting work schedules, assessing performance, and comparing employee costs against the revenue they generate.
What Revel Systems Is Missing
Revel system is a near complete solution for a winery POS. However, while it handles everything behind the counter very well, it has no tools for your online store. WineDirect has content management and website systems integrated into their service so you can make your online sales a big part of your business.
Revel Systems Reviews
Revel Systems user reviews are mostly positive. Common praises include the intuitive nature of the software and its exhaustive business management tools. Some reviewers cite downtime during software updates and problems with the offline mode not working.
Get Started With Revel Systems
Revel Systems is a robust POS that can be customized for any winery setup, including tasting rooms, bottle sales, gift shops, and restaurants. Getting Revel Systems into your winery starts by getting a quote. Once you've submitted the form, Revel will reach out to you to schedule a free demo to see if they're the best fit for your business. Visit Revel to get your quote and demo.
ShopKeep: Best Winery POS for Retail Wine Stores

ShopKeep serves as the central nervous system of your winery and retail business. It has everything you need to ring up bottles and take orders at a table or tasting, and it has inventory, marketing, scheduling, and accounting tools that are invaluable to any wine store. ShopKeep is an affordable option, starting at $69 per month.
ShopKeep Pricing
ShopKeep has quote-based pricing, so contact the company for a personalized quote and specific details. However, ShopKeep bases their quotes on three plans: Basic, Essential, and Advanced. Basic is a traditional retail POS with sales, reporting, and inventory tools. Essential has advanced reporting, online ordering, email marketing, and gift cards. ShopKeep's Advanced plans have robust local marketing tools, including online directory management (such as Yelp) and customer loyalty programs.
ShopKeep Estimated Pricing Plans
| Features | Basic | Essential | AdvancedMonthly Fee |
| --- | --- | --- | --- |
| Monthly Fee | $69 | $99 | $199 |
| Reporting | Basic | Advanced | Advanced |
| Unlimited Employees & Transactions | ✔ | ✔ | ✔ |
| QuickBooks Accounting Integration | N/A | ✔ | ✔ |
| Invoices | N/A | ✔ | ✔ |
| Email Marketing | N/A | ✔ | ✔ |
| Ecommerce & Online Ordering | N/A | ✔ | ✔ |
| Gift Cards | N/A | ✔ | ✔ |
| Customer Loyalty | N/A | N/A | ✔ |
| Online Business Listings | N/A | N/A | ✔ |
| 24/7 Customer Support | ✔ | ✔ | ✔ (priority support) |
ShopKeep Hardware
ShopKeep is an iPad-based system. Businesses can purchase iPads through ShopKeep, as well as printers, card readers, and stands. ShopKeep also sells starter kits for budding businesses, so you have everything you need to take any type of payment as soon as you open your doors
ShopKeep Payment Processing
ShopKeep runs its own payment processing service. However, it integrates with many other payment processor providers. If you already have a payment processor, you can bring them along if you make the switch to ShopKeep.
ShopKeep Features
ShopKeep has a complete array of tools that covers nearly every aspect of your business. Its simple register interface is just the start. You get back-office tools that include the ability to manage your staff and customers. It also has more granular tools, like label printing and creating unique recipes, and a simplified billing management system that anyone can easily be trained to use.
ShopKeep Customer Relationship Management
ShopKeep's customer relation management tools are somewhat lacking when compared to other winery POS systems. It allows you to collect customer information for an email list that you'll use for promotions and to save customer preferences. If you're a wine shop, ShopKeep has features to help manage your information, such as hours and contact information, across online directories like Google and Yelp so customers can easily find you.
The most glaring omission is the ability to manage wine clubs. ShopKeep is not a POS that is built specifically for this industry, so it has more generic retail CRM features. If you need wine club management, try WineDirect.
ShopKeep Winery-specific Features
ShopKeep's winery specific tools are light—basically, you customizing the workflow to fit your business. You can adapt your inventory to sell by the pour, glass, wine, or taste. However, it's not built into the system naturally, so you have to build it yourself, and there's no great integration with your cellar and tasting rooms that solutions like Revel and WineDirect have.
ShopKeep can create and print barcode labels, which is ideal for shops, and completely customize the main POS layout including button arrangement and color coding.
ShopKeep Add-ons & Integrations
This POS system integrates with a wide variety of other services. For example, you can sync ShopKeep with your BigCommerce store so you can sell your products online. Additionally, you can integrate your accounting with QuickBooks and email marketing through Mailchimp.
ShopKeep Reporting & Analytics
One of the best things about ShopKeep is the user-friendly analytics dashboard. This gives you a detailed overview of your sales performance. It also offers detailed sales reports that you can sort by various factors. Other reporting tools include a transaction table, a marketing dashboard, and detailed reports of a register's cash flow throughout a shift. This gives you a comprehensive look at your store's activity, enabling you to make more informed business decisions.
What ShopKeep Is Missing
While ShopKeep will integrate well with your BigCommerce account, it has no tools that let you manage your winery's website. Additionally, there are no specific Wine Club tools, merely generic loyalty programs. Both of these are found in WineDirect and Vines OS. Although ShopKeep has a user-friendly analytics dashboard, there are no options to create custom reports.
ShopKeep Reviews
ShopKeep user reviews are overwhelmingly positive. An intuitive interface, powerful POS and management tools, and analytics were commonly cited as outstanding features. The few complaints mostly had to do with customer service issues that weren't resolved happily.
Get Started With ShopKeep
ShopKeep is a great fit for wineries that operate a retail store because of the customizable interface, inventory tracking and barcoding, and analytics. To see what your options are with ShopKeep, you need to call a sales representative for a full demo of all its features. Visit ShopKeep to get started.
Lavu: Best Winery POS for Wineries With Restaurants

Lavu is an iPad POS for restaurants and bars, including a designated winery POS. Lavu has all the features needed to ring up a retail order, plus features to manage food and drink orders in a restaurant, including kitchen displays and self-order kiosks. This makes Lavu the best POS for wineries with restaurants.
Lavu Pricing
Lavu will create a custom payment plan that's specific for your business. You can start out with the Single Lavu terminal for just $69 per month, which is a good option for small wineries. But if you want the ability to more easily take tasting and table orders, you'll want to check one of their Multiple-Terminal Plans. If you have a particularly large, established operation, there are Enterprise plans available to meet your needs. The latter two plans are given by quote only, so you'll have to speak with a sales rep for specific numbers.
Lavu Hardware
Lavu runs on any device running iOS, so you can take orders on your iPad, iPhone, and iPod touch. They don't sell iPads separately in their store, but you can pick up an iPod touch. The Lavu store also sells iPad stands, receipt printers, and card readers. If you don't know exactly what you need to start up, you can buy their winery POS starter kit; it includes an iPad as well as a thermal printer, a cash drawer, and a card reader.
Lavu Payment Processing
You have several options for processing payments with Lavu. The first is Lavu Pay, which is probably most convenient if you're starting a new business. Lavu pay works great in the United States and also has some Canadian integration for that country's rules and regulations. However, if you already have a Square account, you can integrate that into your Lavu experience seamlessly.
Lavu Features
Lavu is primarily a restaurant and brewery POS, but they have a designated system for wineries. However, this means there are many features around taking customer orders, sending food orders to the kitchen, and managing customer tabs. For this reason, Lavu is a good option for wineries that have a restaurant and serve food.
Lavu Customer Relationship Management
Lavu's customer relationship tools are found deep within the settings of the admin control panel. You can use it to enable features that collect valuable information about your customers, including their names, emails, phone numbers, addresses, and birthdays. This is very useful when you're compiling an email list or exclusive event.
Lavu Inventory, Pour & Barrel Management
You can adapt Lavu for wineries, including both serving tables and tasting rooms, as well as tracking inventory. However, it lacks the specific features found in other winery POS systems that let you track each pour, glass, and taste of wine. Having these particular features would go a long way to helping a winery track wine to the last drop.
Lavu Add-ons & Integrations
Lavu POS integrates perfectly with other Lavu products, including Lavu Accounting, Lavu Customer Facing Display, Customer Management, and Deliver & Routing. They also integrate well with third-party services such as Avero, an analytics solution, Dolce, a labor management suite, and Heartland, which encrypts your credit card transactions for maximum customer security. There are additional integrations that are specific for bars and restaurants.
Lavu also has a service called Lavu+PayPal, which allows you to accept PayPal payments for both online and physical sales. This integration has a free trial. So, if you already have a business account set up with PayPal, it's worth looking into.
Lavu Reporting & Analytics
Lavu offers several reporting options. You can get real-time reports on both sales and labor, allowing you to keep tabs on your business wherever you are. Lavu reporting also enables you to make more informed decisions when you use the service to build employee schedules, determine menu items, and allocate your resources.
What Lavu Is Missing
The most conspicuous thing that Lavu is missing is customer relationship tools, especially compared to other winery POS systems we reviewed. A robust CRM will help you keep track of your customers, what they order, and their email addresses. This would enable you to target them with email campaigns and special deals based on their tastes, all of which is enormously helpful to grow customer loyalty.
Lavu Reviews
Lavu user reviews generally average out to be 3 out of 5 stars, many of which are in the 4- and 5-star range. Positive reviews loved the comprehensive system Lavu provides while also citing restaurant-specific tool sets. Critical reviews pointed out that its cloud-based nature renders it unusable when the internet goes out or Apple's servers crash.
Get Started With Lavu
Lavu is a popular restaurant and brewery POS that offers a great solution for wineries that manage a busy restaurant. Head to Lavu's website to set up a free demo and to request a quote. Visit Lavu to get started.
Vines OS: Best Winery Software for Online Sales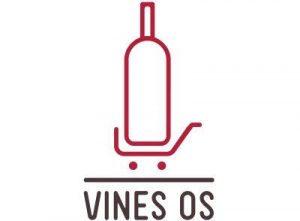 Vines OS is another comprehensive, direct-to-customer software solution for wineries. However, Vines OS is the only solution on our list that is not actually a POS system; rather, Vines OS is an ecommerce and subscription management software for wineries, making it a great fit for businesses that have a majority of online sales.
Vines OS Pricing
You can start out with Vines OS for $299 per month as long as you have less than $10,000 in monthly sales. The higher your sales revenue, the higher the license fee. At $399 per month, you'll be covered for up to $50,000 in monthly sales. Sales exceeding $50,000 will cost you $499 per month. Vines OS itself does not require any special hardware because it is an online sales platform.
Vines OS Payment Processing
If you are using Vines OS only for wine clubs and ecommerce sales, you can integrate Vines OS with a third-party payment gateway. If you are also selling in-person, Vines OS integrates with Revel Systems for payment processing. Vines OS is the only solution on our list that does not have a built-in payment processor.
Vines OS Features
Vines OS is a complete winery software solution. It covers everything from selling wine on the internet, managing your wine club, selling tickets, booking tasting, and even managing your company's website. Beyond that, it has excellent tools that help you grow your customer base and retain customers you already have through email campaigns and customer loyalty programs.
Vines OS Customer Relationship Management
Vines OS' CRM system gives you a comprehensive view of all your customers or members. This allows you to identify your best customers and those who could become best customers. The CRM software enables you to create email marketing campaigns targeted toward those who are ready to buy. You can also create coupons to reward loyal customers and generate repeat business.
Vines OS Inventory Management
Most of Vines OS' inventory management solutions is handled through their integration with Revel POS. Their winery-specific POS allows you to take orders by the glass, bottle, or tasting. It keeps real-time liquid inventory, letting you know not only what's available on the floor, but also in the cellar. This real-time inventory status means that you'll always know what to order and when.
Vines OS Integration With Revel POS
One of the best things about Vines OS is its ability to integrate with Revel POS. This complete, two-way integration allows wineries to have integrated sales, customer, and inventory management for event, tasting room, wine club, and online sales. Vines OS also integrates with QuickBooks for accounting.
Vines OS Reporting & Analytics
Vines OS provides a number of reports and analytics from different sales channels. You can access data from your wine club, ecommerce portal, POS system, CRM system, and an events calendar. Every aspect of your winery can generate crucial data that can help you maximize customer relations and profits.
What Vines OS Is Missing
The biggest hole in Vines OS is that it does not have a native POS system. In order to sell in-person, including tasting rooms, events, and retail shops, Vines OS needs to be integrated with Revel POS. While Revel POS is a good program, it is not the most affordable option, especially if you only want to process occasional in-person sales.
Vines OS Reviews
Vines OS is an enigma when it comes to reviews. It's one of the few products that we've evaluated that has almost no user reviews online.
Get Started With Vines OS
Vines OS is a great option for wineries that primarily want to sell online through a wine club or ecommerce website. It's also a great tool for wineries using Revel POS that want to easily expand into online sales. Visit Vines OS for a free demo.
Bottom Line
Wineries are dynamic small businesses that need a solution to manage sales from tastings, bottles, wine clubs, and online purchases. They also need detailed customer and inventory insights, all at an affordable price. There are many restaurant and bar POS systems that have winery POS systems, and some retail POS systems have options for winery and liquor stores. However, there are very few POS systems specifically built from the ground up with wineries in mind.
After our evaluation and comparison of the best winery POS systems, we chose WineDirect as our overall top choice. WineDirect is one of the few winery-specific POS systems with features to manage several sales channels. It's an all-in-one system that covers nearly every aspect of a winery. From selling bottles to shipping crates and updating your website, there are few things it can't do for your winery. Visit WineDirect to request a free demo.