A point-of-sale (POS) system allows vape shop owners to accept payments and manage business operations, such as inventory management. When determining the best vape shop POS, we reviewed factors like pricing and analytic reports. A POS system ranges in cost from free to $119 per month, plus payment processing fees.
Top 6 Vape Shop POS Systems in 2019
| Vape Shop POS | Best for |
| --- | --- |
| | (Best overall) Vape shops looking for superior inventory management and a custom customer experience |
| | Frugal vape shops that want to save money with guaranteed lowest payment processing fees |
| | Larger vape shops that can afford a pricier POS with a built-in loyalty program |
| | Brick-and-mortar vape shops that want beautifully designed POS hardware |
| | Vape shops on a tight budget and want to start with free POS software |
| | Brick-and-mortar vape shops that want custom POS software to fit their needs |
How We Evaluated Vape Shop POS Systems
POS systems record sales, process payments, and handle customer returns. The best POS systems include features like advanced inventory management, employee management, and analytic reports. Since the primary role of a vape shop POS is selling products, we reviewed pricing for software, hardware, and payment processing. We also evaluated each product's additional features that assist with vape shop operations.
Although it is difficult for a vape shop to get a payment processor because the business is considered high risk, all the options below process in-store payments for vape shops. Many also allow you to connect to a third-party payment processor if you'd prefer to use a different one.
We evaluated POS systems for vape shops per the following specific criteria:
Pricing: We reviewed the upfront cost of hardware and the recurring cost of software in each systems' payment plans.
Payment processing: We reviewed the cost and ability of each POS to offer their own payment processing or integrate with a third party.
Inventory management: All of the recommended POS systems offer inventory management, and we compared the features of each.
Ease of use: We reviewed the overall ease of use with the customer-facing and admin-facing software.
Customer relationship management (CRM): We reviewed features like customer database, loyalty programs, and email marketing capabilities.
Employee management: We examined the ability of all the retail POS systems to monitor employees' work schedules and their ability to operate the system without full access.
Reports: We reviewed the quality of sales, inventory, and business analytics for each POS system.
Customer support: We compared the levels of support for each POS like 24/7 telephone support, webinars, and one-on-one training.
Taking all the above criteria into account, we recommend Lightspeed POS as the best overall vape shop POS system. It provides a powerful inventory management software, competitive payment processing fees, and customer support that will get your POS system up and running quickly.
Lightspeed: Best Overall Vape Shop POS System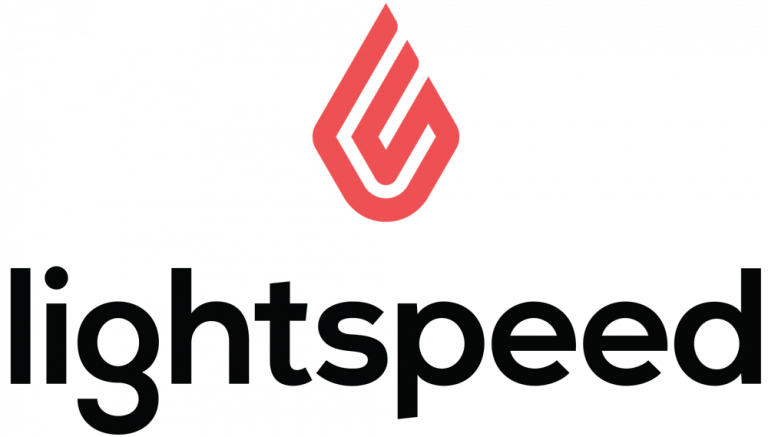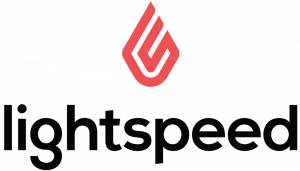 The Lightspeed POS system specializes in powerful inventory management software, excellent customer support options, and user-friendly analytics. As a vape shop owner, you want robust inventory management, and Lightspeed excels in this area. Lightspeed is slightly more expensive than other POS Systems but, with that expense, you receive a suite of quality tools.
Lightspeed Pricing
At $99 per month, Lightspeed is on the higher end of POS software fees. With the higher expense, you are paying for superior software. The built-in payment processing is also slightly higher as well. This will be a turn off for some customers but, overall, the management features will save time and make up for the increased cost.
Lightspeed Upfront & Recurring Costs
The recurring software costs start at $99 a month. The loyalty program is an additional $59 a month. If you'd like to use ecommerce and sell online, that will be an additional $59 a month. Lightspeed does not create its own hardware and will work with you to get the hardware you need at your price point.
Lightspeed Payment Processing
Lightspeed provides its own built-in payment processing called Lightspeed Payments. The in-person swiped card fee is 2.6% plus 10 cents for every purchase. This percentage is slightly higher than the average comparable below. You can also integrate your own payment processor into the Lightspeed software.
Lightspeed Features
The features Lightspeed provides make them a step ahead of the competition. One review said Lightspeed saves him 20 to 30 hours a week compared to other POS systems he used in the past. Having robust inventory management is crucial for a vape shop, and Lightspeed shines in this area. Additionally, your customers want a personalized experience, and Lightspeed provides CRM software that makes recommendations based on customers previous purchasing habits.
Lightspeed Inventory Management
Lightspeed prides itself on its inventory management features. As a vape shop owner, you have different types of brands, juices, and nicotine levels. The vape devices themselves also vary greatly. You need to stay on top of all the inventory in your store. Lightspeed helps you manage this with unlimited stock keeping units (SKUs), which is a number and bar code every product needs. Lightspeed also provides preloaded inventory catalogs so that you don't have to enter in your own product information.
If you currently own a store, you can import your vape product data from another POS source. When adding products with Lightspeed, you're free to customize items with relevant custom labels to stay organized. Another great inventory feature to save time is ordering from multiple vendors by creating a single purchase order.
Lightspeed Ease of Use
With the additional cost of Lightspeed, you get aesthetic and easy to use POS software from a tablet or computer. Using Lightspeed, you have a quick setup with a ready-to-use template. You can also create a custom experience based on your product needs with the software. If you're going to go with the ecommerce option, something unique Lightspeed provides is integrating with Facebook to sell directly to your followers.
Lightspeed CRM
Another area where Lightspeed is ahead of the competition is its ability to create a custom customer experience. You can create a customer profile that holds your customer's information and previous purchase history. You can also designate different types of customers, such as a VIP and provide them additional benefits.
Something unique Lightspeed provides is the customer lifetime value, which tells you how much money that person is likely to spend in the business. Use this information to invest marketing in that customer to bring them back.
Lightspeed Employee Management
With Lightspeed, you can keep track of employees' clock-in and clock-out time. This saves you money by not having to buy a scheduling software. Additionally, you can create user roles with specific permission so that individuals or positions, like managers, can access certain portions of your POS system. You can also set key performance indicators (KPIs), which are goals for your employees so that you can reward your team based on performance.
Lightspeed Sales Reports & Analytics
Use Lightspeed's reporting and analytics to answer important questions like, "Which items always run out?" and "How often do customers shop at your store?" A convenient feature is to have your sales data integrate with your accounting software so you can avoid costly errors. All reporting features can be accessed from out of the office remote locations, which is convenient when traveling. All data is updated in real-time to understand trends better, such as which new juice is selling best.
Lightspeed Customer Support
Lightspeed has the best customer support option out of the compared vape shop POS systems. It offers 24/7 phone support and free interactive webinars to help you get started with the POS system. The best support option is the free one-on-one session with a Lightspeed pro, where they can answer all your specific questions. If you don't have time to place a phone call, it offers email and chat support. Additionally, it has a customer forum where you can learn from other vape shop and retail owners.
What Lightspeed Is Missing
What keeps most buyers from signing up with Lightspeed are the costs. The $99 a month is a lot for the average small vape shop owner. If a loyalty program is important to use for your business, you may be turned off by the additional expense of $59 a month to use Lightspeed's loyalty program.
What Users Think About Lightspeed
Most Lightspeed user reviews say users are satisfied with the POS software. One review said the inventory management saves his business 20 to 30 hours a week after switching from a different POS system. Some of the complaints include being locked into the yearly contract even after their business closed, and challenges with customer support after the initial onboarding.
Where to Find Lightspeed
Lightspeed POS software provides features that are crucial to running a vape shop. Inventory management helps organize and categorize as many products as you like. The in-depth customer database with purchase recommendations helps make a custom customer experience. The cloud-based POS works on an iPad. Try it free for 14 days.
ShopKeep: Best Vape POS for Payment Processing Fees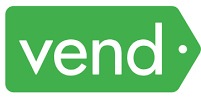 Where ShopKeep separates itself from the other POS systems is its integrated payment processing low fee guarantee. If you choose ShopKeep as your payment processor, it guarantees the lowest rate, which could be as low as 1.75%. Additionally, ShopKeep provides helpful tools with its inventory management, CRM, and employee management for $69 per month.
ShopKeep Pricing
ShopKeep's software cost is in the middle range for POS software and less than Lightspeed. However, unlike Lightspeed, ShopKeep does not include a register, which will be an additional cost. According to ShopKeep's website, its integrated payment processing is guaranteed to be the lowest rate when you provide it with another quote.
ShopKeep Upfront & Recurring Costs
The minimum upfront cost to accept credit card payments is the $329 Europay, Mastercard, and Visa (EMV) chip card reader. The POS software is a minimum of $69 per month. This fee includes all the important POS system features a vape shop benefits from like inventory management, sales and analytics data, and a CRM.
ShopKeep Payment Processing
ShopKeep Payment is a new payment processing feature for the company. It guarantees to give you the lowest integrated payment processing rate, which will depend on your vape shop's needs. You will need to bring it a quote from another payment processor for it to beat.
Another benefit of ShopKeep Payment is no long-term contract so you can leave when you would like. ShopKeep does not force you to use its payment processor if you'd like to bring your own, you can. ShopKeep's POS software starts at $69 a month and provides the features needed for a single vape shop.
ShopKeep Features
Many of ShopKeep's features are similar to the typical higher-end POS System. The important features for a vape shop like inventory management, CRM, sales analytics, and a fully customized register are included with the basic fee.
ShopKeep Inventory Management
Every single inventory item added to the POS software is tracked automatically. ShopKeep's Backoffice software shows profit margins, tracks costs, and reports the vape products that are selling the best. If you're transferring from another POS, you can import thousands of SKUs in bulk. One feature that separates ShopKeep from the competitors is its ability to predict your profitability of certain items. To use this feature, you need to enter the margins and sales of products.
ShopKeep Ease of Use
ShopKeep is known for its easy-to-use software. One owner of a vape shop said his selling point when choosing ShopKeep was how simple it was to use. ShopKeep's user-friendly business data dashboard gives you all the important data you need in one place. Plus, create your register how you want with customizations like color-coded item buttons, and a reorganized interface.
ShopKeep CRM
A feature that separates ShopKeep from the competition is the ability to email branded receipts with social links. Not only do you get to collect your customers' email address, but also get your social media profiles in front of your customers for free.
Unlike Lightspeed, ShopKeep offers a loyalty program included with its POS software without an additional fee. Customers can earn points and rewards when they shop with you instead of competitors. With ShopKeep's CRM, you track your customers' behavior with purchase history, sales totals, and average items per sale. For example, you can use this information to upsell a customer who may have a less-than-average sale with an additional item. If you include a discount, they may purchase it.
ShopKeep Employee Management
ShopKeep allows you to delegate inventory management to employees without granting them full access to the sensitive data on your POS. Additionally, employees can clock in and out of shifts on ShopKeep's register app. As an owner, you can clearly see when an employee worked in the software. With the POS software, you can add employee performance to see who sells the most. For additional security, you can see expected cash vs actual cash to see if any items are missing from inventory.
ShopKeep Sales Reports & Analytics
ShopKeep organizes all your business data into a user-friendly analytics dashboard. Receive customized, real-time reports with sales breakdown by items. You can drill down into analytics and determine which product and supplier are spurring sales. Additionally, you can identify the most loyal or top-spending customers and give them VIP treatment or discounts. ShopKeep's Pocket App gives you push notifications to alert you to low stock or when managers access the cash register.
ShopKeep Customer Support
As a ShopKeep customer, you get access to 24/7 phone support. It also has an extensive video library of quick explainer videos of the software. In the support section, you can also find troubleshooting, best practices, frequently asked questions (FAQs), and a glossary.
What ShopKeep Is Missing
ShopKeep is missing consistent functioning of its POS app during checkout. Its app has been reported to crash during checkout and other technical bugs. If the app were to crash during checkout, you wouldn't be able to process a credit card.
What Users Think About ShopKeep
Most ShopKeep user reviews have users saying that the system is easy to learn. One user said that since she signed up, ShopKeep has continued to improve the system, and it is now easier to use than when she started. Complaints about ShopKeep include the one-year contract people signed. Customers said they had to keep paying their contract even after they had to close their own business or after they switched to another POS system.
Where to Find ShopKeep
ShopKeep is a reasonable POS solution for a small vape shop looking for a good deal. If you don't currently have a payment processor, ShopKeep is an excellent option with its guaranteed lowest integrated payment processing fees. Try ShopKeep today.
Vend: Best Vape Shop POS for Loyalty Program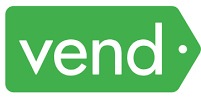 Vend offers many similar features as Lightspeed and ShopKeep. The $99 a month plan works for most single store vape shops, which is similar to Lightspeed. Vend also offers robust inventory management, which is important to vape store operations. Vend has a unique loyalty program with features like offering a sign-up code on the receipt.
Vend Pricing
The pricing with Vend is comparable to other higher-end POS systems. With the $99 per month pricing, you receive all the needed features to make your vape shop successful.
Vend Upfront Costs
Vend's $99 a month plan gets you started with its basic features. This will be sufficient for your first vape shop. The next tier is $129 per month. Vend contracts with POS Portal for hardware. The hardware bundles cost anywhere from $93.97 for a basic tablet to $1,358.24 for a tablet, register, printer, and scanner bundle. Regarding payment processing, Vend offers integrated payments with multiple third-party vendors like Square, PayPal, Worldpay, and CardConnect.
Vend Features
Vend provides all the POS features needed to make your vape shop successful. It has recently improved its inventory management software and can handle a vape shop's large number of products. Its customer service is top-notch and will work with you one on one to set up your system. The main area it shines is with the CRM. Its integrated loyalty program works to get your customers hooked on your products.
Vend Inventory Management
Easily create multiple vape product sizes, color, or any variations in your Vend POS system. You can also bundle products like a vape starter pack by combining current products in inventory. When adding product variants, you can create duplicate products with a single click, which cuts downtime for creating similar products like juices. There are automatic features to take advantage of like generating a new stock order when a product drops below your preset inventory levels.
Vend Ease of Use
There are several factors that make Vend easy to use. It has a free bar code scanner app that can be used on iOS products. This can save you money on your startup by not having to buy the standard bar code scanner. You can also count inventory using your Apple device's camera. Vend has an intuitive interface that is easy to navigate.
Vend CRM
As a vape shop owner, you want to connect with your customers. Vend offers several ways for you to do this. During the checkout process, you can add and save customer information in their profile, which is stored in the POS. There is also an option to email customers their receipt as a way to capture email addresses.
In the customer profiles, you can view their purchase history and make informed recommendations about products they may be interested in, like a new juice flavor. You can also use Vend's software to easily apply discounts across different types of customers or channels where you sell.
Vend's loyalty program is a unique feature compared to the competition. At the bottom of receipts, you can add a code which allows customers to use to sign up for your loyalty program. Every time customers shop in your store, they earn points they can redeem.
Another feature Vend has that other POS companies don't is the ability to issue rewards instantly when customers sign up to the loyalty program. For example, $10 off your next purchase for new loyalty members is a great call to action to get customers to sign up.
Vend Sales Reports & Analytics
With Vend's sales reports, you can customize reports to determine what your top-selling products are and who are your top salespeople. Discover who your most loyal vape customers are by identifying how much they are spending and what they're buying. All data in the reports is stored safely in the cloud.
Within the reports, you can set individual sales targets for your team. You can also give access to the POS to allow your team to track their performance. Do a deep dive into the analytics and track average transaction value and average basket size for each salesperson to learn from successful sales strategies.
Vend Customer Support
Vend offers global phone support provided 24/7. One aspect unique to Vend is it encourages you to reach out to support with a question via social media. Often, this can be faster than through email.
Vend U provides great resources to learn from like on-demand online courses, free guides, e-book, and retail expert webinars. When setting up your POS system, Vend's experts can migrate your data from your previous POS system for free and run customer training tailored to your vape shop needs. If you're located in a larger city, Vend organizes retailer meetups and events for you to learn from thought leaders in the retail industry.
What Vend Is Missing
When compared to its competitors, Vend is missing flexible pricing. If your store generates too much revenue, Vend will push you into a higher monthly billing fee. Currently, its turnover limit for the basic plan is $20,000 a month in sales. When your sales reach higher than that per month, you are forced to pay the $119 per month fee. A typical vape shop pos does not charge for additional revenue. Additionally, features like employee management is a paid add-on, which starts at $2.50 per month per user.
What Users Think About Vend
Vend user reviews are generally positive. Customers enjoy the user-friendly software and say the software is ideal for a single retail store. The complaints have been that Vend is not easy to integrate with credit card processors or commercial label printers. Also, there have been complaints with Vend's customer service, especially when it comes to payment processing hiccups. Several users have said Vend's point-of-sale software is clean and well organized, even when you have multiple product variations.
Where to Find Vend
Vend is a great POS option because offer the inventory management, ease of use, and analytics needed to run your vape shop successfully. Its customer loyalty program is the best available, and it gives you all the necessary resources to succeed. Try a 14-day free trial today.
Clover: Best Vape Shop POS for Sleek Hardware


Clover separates itself from the competition with its POS hardware. From the simple credit card reader called Flex to the more advanced full-function POS Station, all hardware is designed to be aesthetically pleasing. If you own a vape shop that emphasizes interior design, the Clover is the POS system you should be looking at. Aside from the hardware, Clover's POS software offers the features you need like inventory management, easy-to-use interface, and a powerful CRM.
Clover Pricing
Clover requires its users to purchase its hardware, which starts at $449. This will be a turn off for many users who want to use an iPad or less expensive hardware. On the flip side, the software at $29 per month is one of the most affordable POS software. Clover's payment processing is competitive as well.
Clover Upfront Costs
Clover requires you to purchase its POS system hardware. Unfortunately, you cannot use an iPad to run the POS software. The Clover hardware ranges from $449 for a simple card reader to $1,499 for the full POS station. The software is $29 per month.
Clover Payment Processing
The payment processing provided by Clover is competitive at 2.3% + 10 cents. If you currently have a payment processor, you can integrate that with Clover's software instead of using Clover's payment processing.
Clover Features
Clover offers features comparable to other POS software. The main downside with Clover is that is doesn't provide a robust inventory management system. You will need to purchase an additional app, like Shopventory at $39 per month, to manage your vape products. This will be a turnoff to some users. However, when combined with the monthly software fee, it is still less than Lightspeed Retail and Vend.
Clover Ease of Use
The Clover POS system comes completely customizable based on your vape shop needs, like inventory management. After your system is customized, you can add additional features, which Clover calls apps, like email marketing, and accounting integrations. Clover has several different hardware options to choose from which have received positive reviews from users.
Clover CRM
With Clover, you can create customer profiles and record customer sales data to see what vape products customers like and when they like to buy them. A CRM feature that separates Clover from the competition is the check-in feature. Customers can check-in to your store and earn rewards. You can also build customer segments for targeted campaigns within Clover. For example, send component discounts to customers that purchased a certain e-cigarette.
Clover Employee Management
Clover comes with employee management tools that run reports to identify top sales staff. With this information, you can also identify and develop underperformers. You can manage access to your POS system for each type of employee, selecting what POS features they can access.
Clover has partnered with companies to provide additional human resources (HR) services. For example, Time Clock offers a basic version of its software that sets schedules and shifts and manages time off. Time Clock starts at $16 per month.
Clover Sales Reports & Analytics
As a vape shop owner, you can review reports and analytics anywhere and at any time with Clover's Mobile Dashboard app. Use this app to drill down into your analytics with information like hourly revenue, top-selling items, and refund volume. With Clover, you can integrate your data with popular accounting apps like QuickBooks and Xero to analyze your sales data further.
Clover Customer Support
Clover offers customer support with detailed text guides but does not offer the same in-depth learning that other POS systems provide, like webinars, video, and online courses. Clover does offer United States phone support for customers. However, concerning installation, it contracts out to a third-party installation company, and the customer will have to receive support through them.
What Clover Is Missing
The main downside for vape shop owners is Clover's expensive POS station. There is also an upcharge for additional hardware accessories like a bar code scanner, and printer. If you decide to expand Clover's basic POS software, there will be an upcharge for apps like employee management. There is also no iPad POS option.
Additionally, Clover has basic inventory management at its basic software price, like creating variants and getting low-stock alerts, but does not offer as robust features as other POS systems available. This will be a turnoff as a vape shop owner, especially as you grow your business' selection of products.
What Users Think About Clover
The Clover user reviews from users are both positive and negative. The features that users like are the customization, ability to scale the business from the base software with apps, and responsive customer service. Negative reviews mention challenges with the tech connecting with the payment processor, and not updating the software quick enough.
Where to Find Clover
Clover is the leader when it comes to well-designed POS hardware. Its basic software at $29 per month provides enough features to run a successful vape shop. The hardware cost may be a turnoff for the lean vape startup. However, the expense can be made up quickly with the lower monthly cost of the software. Explore your Clover POS hardware options.
Square: Best Budget-friendly Vape Shop POS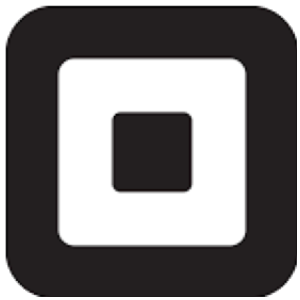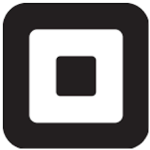 Square POS is the best option for a vape shop owner on a tight budget. The software and basic hardware are free. The software isn't as robust as other POS systems like Lightspeed but provides enough to operate a successful store. You cannot process online vape sales with Square because it considers it high risk.
Square Pricing
Square's low-cost pricing is perfect for the lean vape shop startup. It does not charge for its software. Square's hardware is well designed, and not as expensive as Clover's. The payment process Square offers is competitive with other POS systems.
Square Upfront Costs
Square's software and basic hardware are free to use. The basic Square card reader comes free with a new account. If you'd like additional Square card readers, they are $10 apiece. If you want a professional set up, the Square Stand is $199, or the Square Register is $799. Square charges extra for features that come standard with POS systems above. For example, Square's loyalty program is an additional cost.
Square Payment Processing
The payment processing fees vary depending on what hardware you use to swipe credit cards. If you use the Square Register, the fee is 2.5%, plus 10 cents per transaction. If you use the basic Square Reader, the fee is a flat rate of 2.75% You cannot use your own payment processor with Square's POS.
Note: Square has recently changed its flat-rate fee of 2.75% to 2.6% + 10 cents per transaction. We will update the pricing and our ranking of providers in the next update of this article.
Square Features
Square provides the features necessary for your vape shop to be successful. Customers that have thousands of SKUs use its inventory management. Square shines in its ease of use with a dashboard that is intuitive and easy to use. Its CRM comes with the tools you need to record customer data and provide them with customized service.
Square Inventory Management
Square's inventory management is stored in the cloud so you can manage your inventory dashboard when you are out of the store. Bulk inventory updates are possible, which is helpful when adding new inventory. When inventory is low, you will receive a daily stock alert so that you don't run out of a product. One of Square's small business users, Standard & Strange, successfully uses Square to manage over 1,500 active SKUs.
Square Ease of Use
The Square Dashboard is where you can review inventory and manage your business. The Dashboard has been designed to be intuitive and easy to navigate. Square has stated that it wants store owners to use their products less so that they can spend more time with customers. The ease of use of Square's sales statements is noted in online reviews.
Square CRM
With Square's CRM, you can create customer profiles and add customer notes to serve them in the future better. Additionally, future purchases are added to your customer's internal profile. You can sort and search through your past customers to analyze their spending habits with Square's CRM software.
A feature that separates Square from competitors is the ability for your customers to send digital gift cards for free. You can also set up physical gift cards starting at $2 a card. A money-saving feature Square offers is the ability to use the customer dashboard to send personalized emails. This means that you will not need an email marketing software.
Square Employee Management
Square does not offer features to manage employees like scheduling. However, it does allow you to add a passcode to control staff permissions at the register. Square also allows you, as the owner, to add employees to accept mobile payments on the business' behalf.
Square Sales Reports & Analytics
Real-time analytics tells you which vape products are selling, and when your store's busiest times are. Square provides tools to see how your sales did compared to the last week, month, and year. Square provides analytics for employee sales, inventory history, and projected profit based on your inventory worth. This will save you time by not having to do a manual calculation.
Square Customer Support
The customer support for Square POS is through its help guides or over the phone. You can reach a Square customer service representative from 6 a.m. to 6 p.m. Pacific time, Monday through Friday. Additionally, it has a robust online community forum with more than 36,700 questions and how-to topics.
What Square Is Missing
Compared to competitors, Square is missing the ability of vape shop owners to process online payments. Online transactions are considered as high-risk and will not be processed. If you are considering online sales as part of your business model, you need to choose another POS software, like Lightspeed Payments.
What Users Think About Square
Most Square POS user reviews are positive. People have enjoyed the ability to process payments offline, the easy to understand sales reports, and easy to use inventory management system. The negative things people had to say about Square are poor customer service. One user was upset that Square didn't communicate newer free features that she would have used if she was aware of them.
Where to Find Square
Consider Square POS if you're looking to start as lean as possible. The hardware is an upfront cost, but other than that, you only pay when a customer purchases your vape products. Even though its software is no-cost, it provides the features needed to be successful like inventory management, and easy to understand sales reports. Sign up for a free account today.
POS Nation: Best Vape Shop POS for Customization


POS Nation provides a software solution specifically for vape stores that includes a preloaded vape product inventory. This makes it easier and saves you time when uploading your inventory into the POS. Renting out hardware and software is a unique option POS Nation offers, although this generally isn't recommended due to the long term cost.
POS Nation Pricing
POS Nation's costs differ slightly from other POS systems. Similar to other companies, you can purchase the hardware and license out the software. You can also rent out the software and hardware. This is an ideal option for a vape startup owner who doesn't want to spend the upfront cost of hardware.
POS Nation Upfront & Recurring Costs
POS Nation offers a unique deal with $119 per month for the software and hardware, which includes a touch screen computer, receipt printer, scanner, cash drawer, and chip card reader. This is a terrific way to start lean without the upfront costs of purchasing expensive hardware.
If you'd like to purchase the hardware, you pay $1,249 plus $69 a month for the software. If you'd like to make one payment and own the hardware and software, it will be $1,999 per store with unlimited users. Most POS companies don't provide this type of set up.
POS Nation Payment Processing
POS Nation does not offer an in-house solution to process your payments. It has recommended providers and recommends Worldpay strongly. Additional payment processors POS Nation recommends are Mercury Payment Systems, Heartland, Sterling, Priority I.S., and Upserve.
POS Nation Features
The main feature that POS Nation promotes is its ability to customize the software. It will work with you, learn more about your business, and create an easy-to-use POS software that meets your needs. Most POS companies will not go to these lengths. The inventory management is a feature POS Nation prides itself on and makes a point to discuss it specifically for vape shops.
POS Nation Inventory Management
A feature of POS Nation that separates it from competitors is the preloaded vape store database. This makes it easier for you to identify and use its preloaded product information so that you don't have to enter it in yourself. When you purchase its software, it comes preloaded with brands, flavors, nicotine levels, sizes, and pictures, which saves you hours entering in the products. The database also comes with preloaded chargers, batteries, and coils.
If needed, you can create and print bar codes with POS Nation's software that fit directly on your vape products. This is a unique feature that can save you time when handling bar codes right when products come into your store.
POS Nation Ease of Use
POS Nation creates customized software and hardware specifically for vape shops. For example, if you would like, it switches out the touchscreen computer terminal for a tablet. It recommends a tablet specifically for a vape shop due to the mobility. Vape shop customers have commented specifically on its tablets ease of use.
POS Nation CRM
POS nation allows you to customize a loyalty program by collecting data and recommending your customers' favorite vape products. With its loyalty program, you can reward customers redeemable points based on how much money they spend in your shop. This type of customized care incentivizes repeat business.
POS Nation Employee Management
With POS Nation's employee management software, you can track employee hours. Other POS systems charge for their additional staff management feature. Within your POS station, you can grant access to certain staff and keep the system as secure as possible.
POS Nation Sales Reports & Analytics
POS Nation provides in-depth on its financial reporting and tracking. It provides information by the hour so you can staff your vape shop accordingly. You can use its analytics to make business decisions based upon a products' profit margin. For example, is it a smart business decision to bundle two vape products with a discount based on the profit margin?
POS Nation Customer Support
Customers have raved about POS Nation's customer support. Typically, your support comes from an employee who understands your POS system because they customized it. It also offers 24/7 phone support and video training on its software.
What POS Nation Is Missing
Although POS Nation's software is functional and is customized to your needs, it looks outdated and unappealing. This may bother vape shop owners who care about the detailed aesthetics of their store and what they present to both employees and customers. Additionally, POS Nation lacks built-in payment processing. You need to use a third party to process your payments.
What Users Think About POS Nation
POS Nation's online reviews are generally positive. People love custom solutions, especially when transferring from a larger POS company that did not provide a solution they were seeking. One complaint said the hardware they purchased from POS nation was faulty. However, it did provide a replacement.
Where to Find POS Nation
POS Nation is for your vape shop if you're looking for a custom software solution. It also provides excellent customer service. Its inventory management software appeals to many store owners who don't want to enter in their own product information. Visit POS Nation to learn more.
Bottom Line
The best vape shop POS system will offer affordable pricing and access to a payment processor that accepts payments for a high-risk business. Feature-wise, they should have excellent inventory management tools and a CRM that allows you to serve customers better. Additionally, you want beautifully designed POS hardware that functions well during checkout.
Lightspeed POS is affordably priced, and it has all the features needed to make your vape shop a success. Its inventory management is the best for POS systems, which will save you time as a shop owner. Try a Lightspeed today with its 14-day free trial.