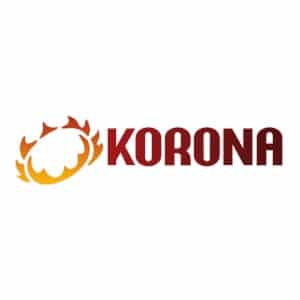 KORONA POS is a cloud-based point-of-sale (POS) system that works with retail and ticket-based businesses. It offers customizations on the front-end and in reports, has tools for specialized sales—whether for alcohol or custom orders—and can handle event ticket sales. Easy to use and earning great user reviews, it's a great choice for stores needing those specialty functions.
What We Recommend KORONA POS For:
KORONA focuses on smooth functionality and strong customer service. It offers a lot in terms of ease-of-use and multi-location management. It's on our list of considerations for regulated industries like liquor stores because of the extra features it has in reporting and checkout.
Specifically, we recommend KORONA POS for:
Liquor stores: KORONA has built-in tools for managing age-restricted products, including ID scans. It also has decent loyalty features and tools for tracking and promoting seasonal products. Overall, it's one of our top-recommended POS systems for liquor stores.
Convenience stores: Its age-restriction features that make it great for liquor stores also make it a good c-store POS for selling alcohol and cigarettes. Plus, it has quick-service functions to handle deli orders and built-in anti-theft tools that are essential for high-volume, high-turnover c-stores.
Ticket sales: It has a ticket sales feature, including options for groups, membership, and time-sensitive sales. Ticketing functions work in conjunction with the retail tools, making it a good choice for amusement parks, museums, festivals and fairs, parks, and other event-type businesses.
Vape Shops: Korona has built-in age restriction tools and works with popular merchant account providers that caters to "high-risk" industries. This makes Korona one of our recommended vape shop POS systems.
When KORONA POS Would Not Be a Good Fit:
KORONA POS Overview
| KORONA POS Pros | KORONA POS Cons |
| --- | --- |
| Intuitive interface with customizable workflows | No native online store functionality or direct integration |
| Employee anti-theft features | Limited integrations |
| Nearly 100 customizable reports | No scheduling or payroll options |
| Multi-location support | Limited inventory management features |
| Built-in settings for managing age-restricted products | |
KORONA POS Pricing
KORONA offers an unlimited free trial. All plans come with unlimited users and sales, reporting, API access, a gift card functionality, a product database, and a customizable dashboard. Optional add-on modules are also available in lieu of a higher subscription plan and starts at $10 per month, per terminal.
KORONA Pricing Plans
| | Core | Advanced | Plus | Enterprise |
| --- | --- | --- | --- | --- |
| Pricing | $49 per month | $59 per month | $79 per month | Request Quote |
| Inventory management, tracking, and reporting | N/A | ✔ | ✔ | ✔ |
| Employee time tracking | N/A | ✔ | ✔ | ✔ |
| Order level optimization | N/A | N/A | ✔ | ✔ |
| Multi-store and franchise features | N/A | N/A | ✔ | ✔ |
| Dedicated account manager | N/A | N/A | N/A | ✔ |
| Pre-built integrations | N/A | N/A | N/A | ✔ |
| Ticketing and event management | N/A | N/A | N/A | ✔ |
KORONA POS Payments
KORONA integrates with almost every popular merchant service account, so you can choose the payment processor that works best for your business. While having a separate merchant account can be more complicated than it's worth for new and small businesses, being able to shop around for the lowest rates can save large and multi-location businesses a lot of money. Plus, being able to choose your own merchant account means KORONA POS is a viable option for businesses operating in high-risk industries like dispensaries.
Check out our reviews on the top payment processing companies to find the best one for your needs.
KORONA POS Hardware
KORONA sells touch-screen registers and hardware from Aures, Partner Tech, and Hisense. Prices vary depending on the device, but you can contact KORONA for a detailed price sheet.
Touch-screen registers: $1,300–$3,400 purchase; some available for lease
Cash drawer: $120
Bar code scanners: $120–$600
Receipt printer: $255
KORONA POS Features
KORONA is a feature-rich software that is designed to accommodate businesses with specific requirements such as bike shops that need product kits, or liquor stores that need ID checks. Setup can take some time, especially if your inventory is complex, but once it's up and running, functions work together smoothly and tools are easy to find.
Checkout and Dashboard
Cashiers can log in by codes or key cards. From there, they get the checkout screen and can scan or use buttons to ring items up. KORONA lets you fully customize the workflows to what is best for your business, whether creating a sandwich or ringing a blouse up. You can also limit payment types of a specific item—for example, restricting EBT payments to qualified foodstuffs only. You can also set up reminders to ID for age-restricted items.
It's easy to schedule prices and create groups. You can set prices for locations, times (like happy hour or a particular season), or loyal customers. Also, KORONA has an extensive tax categorization. When loading the product, you can set multiple categories for taxes, so that you can have sales and liquor taxes, or make taxes dependent on where the item is sold. KORONA applies taxes automatically in checkout.
It also offers a built-in point-based loyalty program. It lets you take customer information and track sales, but if its loyalty tools are not enough for you, it integrates with other loyalty programs, like bLoyal.
Inventory Management
KORONA's inventory comes with the Advanced Plan, and it's worth the higher price. In addition to the usual bar code scanning, vendor management, and inventory tracking, it can take into account promotions, sales, and even seasonal sales history when calculating reorder levels and sending alerts. This can help ensure you keep in stock. Want to discontinue an item? You can set the inventory to a slow order category to phase it out.
If you need to create kits, such as when making a custom bike or a wine basket, KORONA can accommodate you. It also has deli inventory functions for food services. You can assign multiple product codes to take into account container quantities or special pricing without creating a new product. It's easy to print labels and shelf tags from the software as well.
Employee Management
The employee functions are not as robust as some POS systems, but they nonetheless cover the basics, as you can set up user roles and logins for individuals and program messages to pop up in the system for everyone or specific people or groups. For example, a message to Sally to fix a timecard error or a note to all cashiers about a sale. KORONA also has time tracking functions, although it does not do scheduling.
You can set up user roles and associated permissions to make sure employees only access the part of the software they need. It offers features to prevent employee theft, including void restrictions, forced drawer closing, and blind balance drops. These functions are particularly helpful for businesses that accept a lot of cash payments and/or have high turnover rates, like convenience and liquor stores.
Ticketing and Events
KORONA's Enterprise plan includes ticketing and event management. It serves ticket-based businesses like museums or short-term ticket-based events like concerts or fairs. The ticketing function works in conjunction with the retail arm, so you can use the same system for all your needs. You can even set group rates, memberships, and special pricing. KORONA offers hardware to support it from ticket printers to turnstiles.
Reporting and Analytics
KORONA offers nearly 100 different reports, from ABC analysis and cash journals to KPI and tax reports. You can customize them in many ways. As with most POS software, you can narrow data down to particular time spans, specific stores, or certain products or classes of products. You can also drill down to view reports on a specific employee's performance or zoom out to view annual sales.
You can even run comparisons such as year-over-year analysis of specific categories. KORONA has options to analyze foot traffic, which is a key reporting metric not all POS systems have. But like most POS systems, KORONA can be used to set reorder points for products, monitor inventory levels, view return rates by product, and track conversion rates.
Tax reports are generated by economic zone. You can download all reports as Excel or PDF files in addition to viewing them as spreadsheets or visualizations in the KORONA dashboard.
KORONA POS Ease of Use
KORONA is an easy-to-use program. It has a bright interface, with color-coding options to make it easy for cashiers to find products, alerts if you put in the wrong code or the wrong cash amount (such as when closing), and has a logical, menu-based system for adding products or functions in the backend. You can create your own register workflows, menus, and tab functions.
The manuals are all online, and some come with videos. In addition, customer support is offered 24/7. Real-world users say the support is excellent but English-speaking only. It also cannot provide on-location installation assistance, so you need to be comfortable with setting the system up yourself.
KORONA POS Alternatives
| Square POS | POS Nation | Toast POS | Lightspeed Retail |
| --- | --- | --- | --- |
| | | | |
| Monthly fee from: $0 | Monthly fee from: $99 | Base monthly fee from: $69 + $500 installation fee | Monthly fee from: $69 |
| | | | |
What Users Think of KORONA POS
Capterra: 4.6 out of 5 stars based on 41 reviews
GetApp: 4.6 out of 5 stars based on 41 reviews
Software Advice: 4.62 out of 5 stars based on 41 reviews
Users are overall enthusiastic about KORONA, especially its support and ease of use. Some said that onboarding and getting everything set up was a chore, but once it was accomplished, the software was smooth and intuitive. Notable feedback include:
| Users Like | Users Don't Like |
| --- | --- |
| Intuitive layout, easy to navigate | Complicated reports, not easy to read |
| Makes it easy to train staff | Some users report issues operating the software on Mac |
| Consistent upgrades and improvements | |
Bottom Line
KORONA is an affordable, flexible POS system built for multi-location stores, regulated specialty stores, and businesses needing ticketing for events or admissions. It's easy to use and keeps adding functionality while providing good customer support. Highly rated by users, it's worth checking out. Download the unlimited trial version and see if KORONA is right for your business.