If you think your business can thrive without blogging, think again. Roughly 80% of online consumers spend half of their time researching products online. Companies who don't blog fail to expose their business to 8 out of 10 potential customers. Are you satisfied with leftovers or are you prepared to compete for the lion's share?
Without further ado, here are 15 business blogging statistics that you should know.
Top 15 Business Blogging Statistics
---
1. How many people are reading blogs?
Source: WordPress
Over 409 million people read more than 23.7 billion pages every month.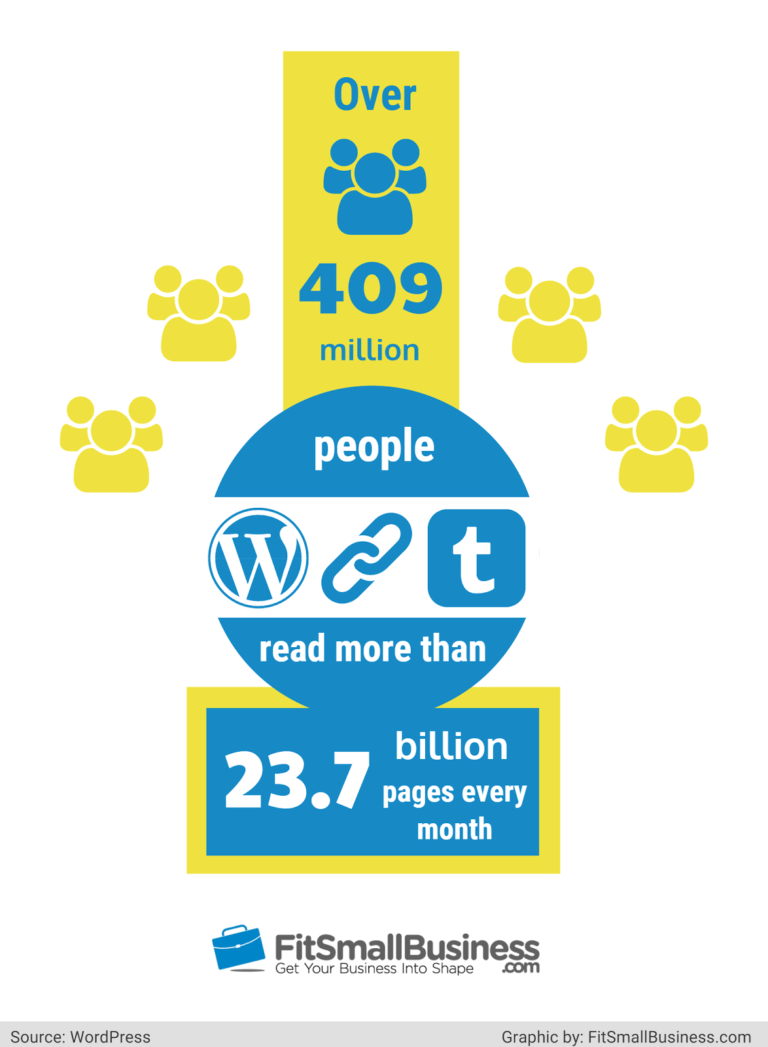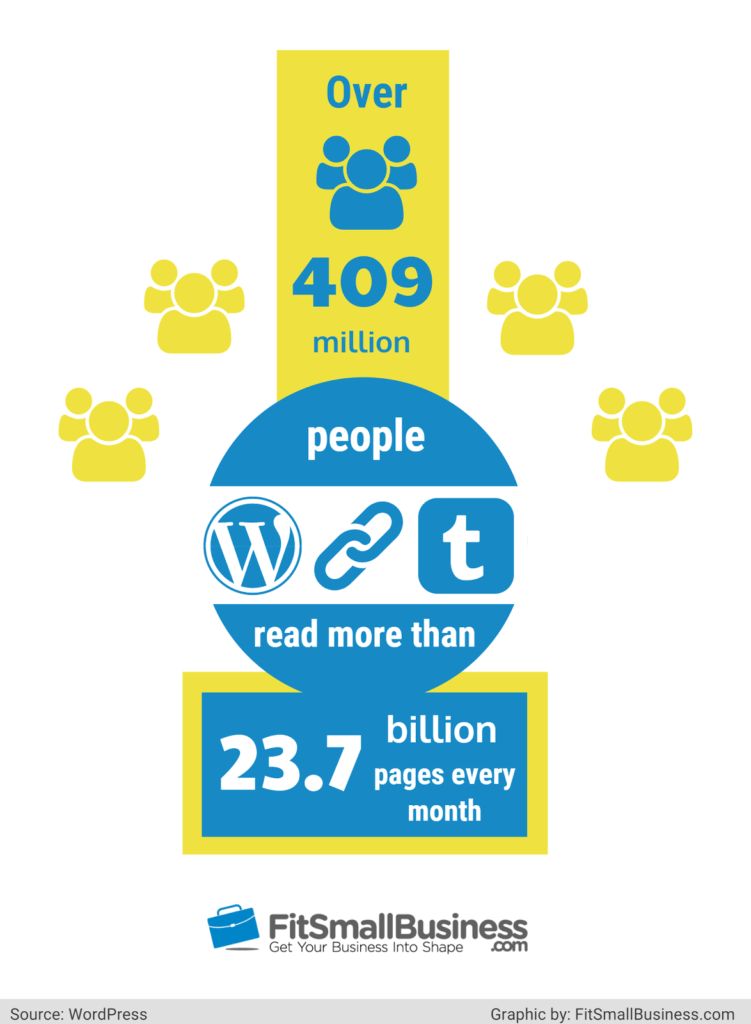 ---
2. Do online marketers believe that blogging is still effective in acquiring customers?
Source: Search Engine People
Yes, they do. 6 out of 10 online marketers believe they have gained customers simply through blogging.
---
3. What percent of Fortune 500 companies run blogs?
36% of Fortune 500 companies have blogs, up from 23% in 2010.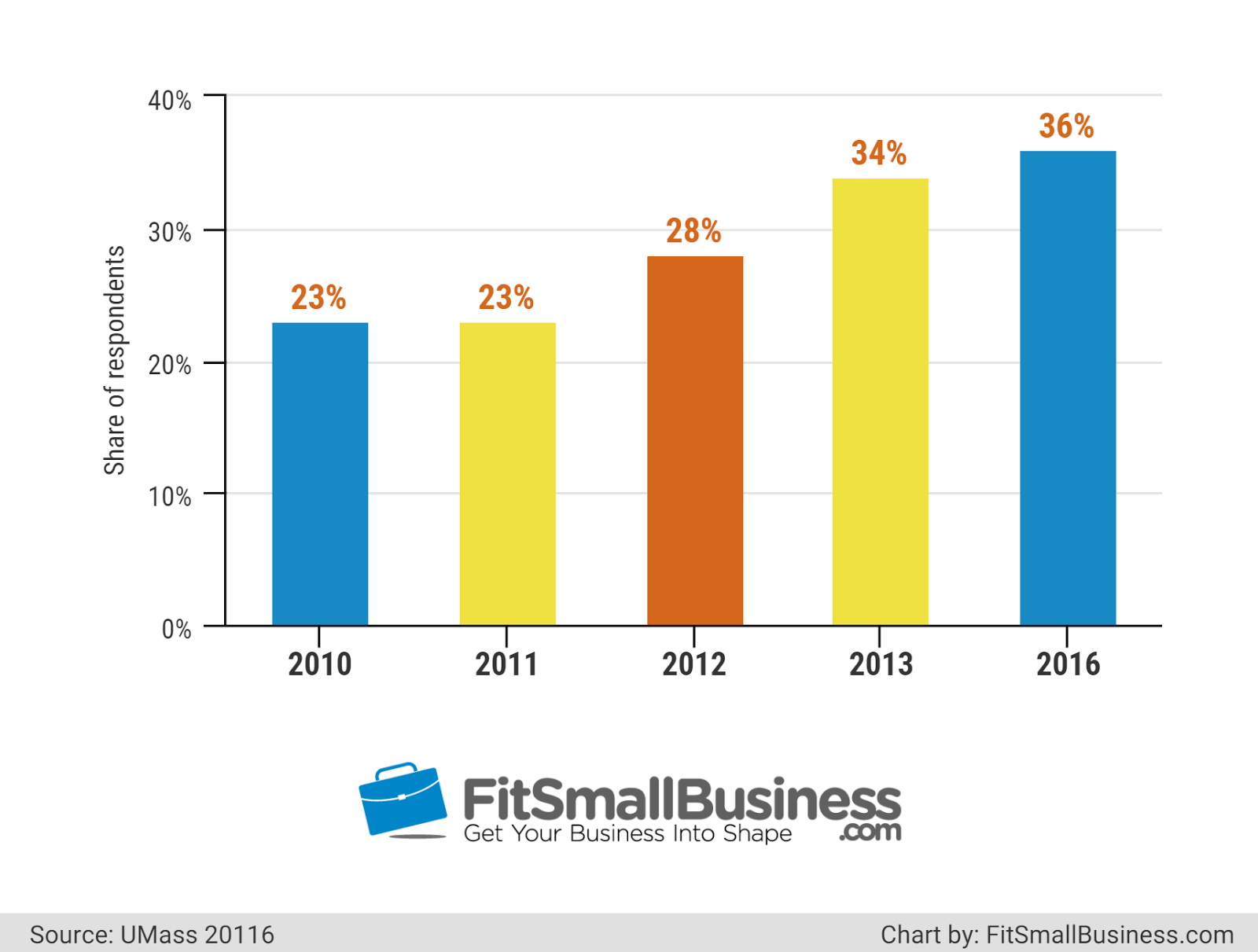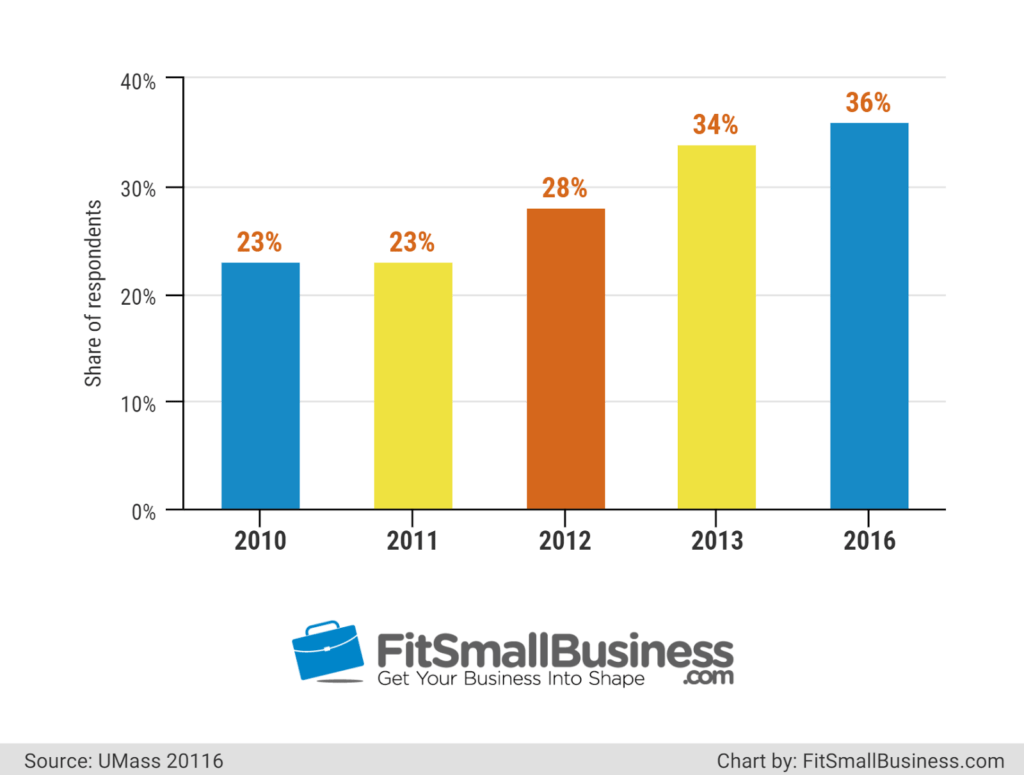 ---
4. Do internet users think of blogs as a credible source of information?
Blogs are the 5th most trustworthy source of information on the Internet behind news sites, Facebook, retail sites and YouTube. Therefore, users consider blogs as a credible source of information.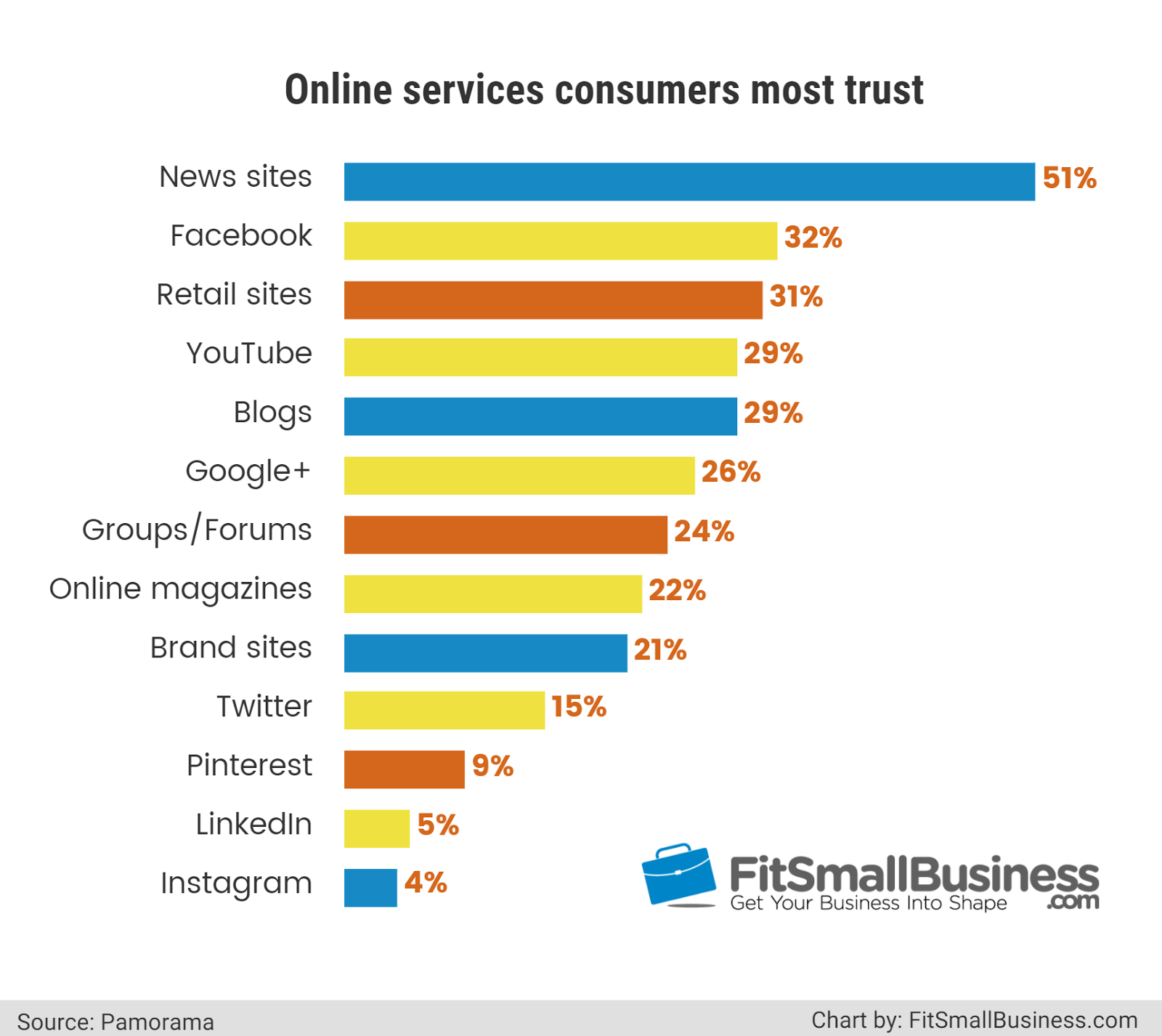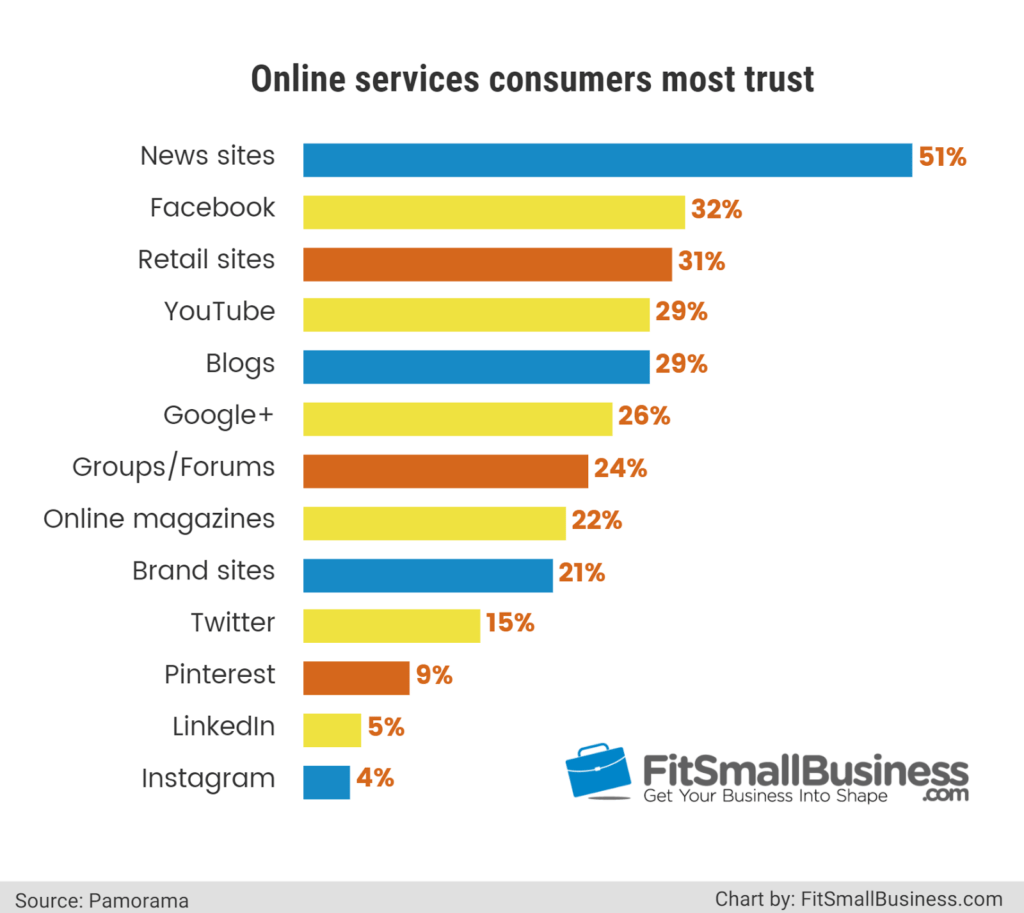 ---
5. What are the most important factors that influence a blog's credibility?
Quality content, regular publishing, good design, and an established social media presence are ranked as the four most important factors determining the credibility of a blog.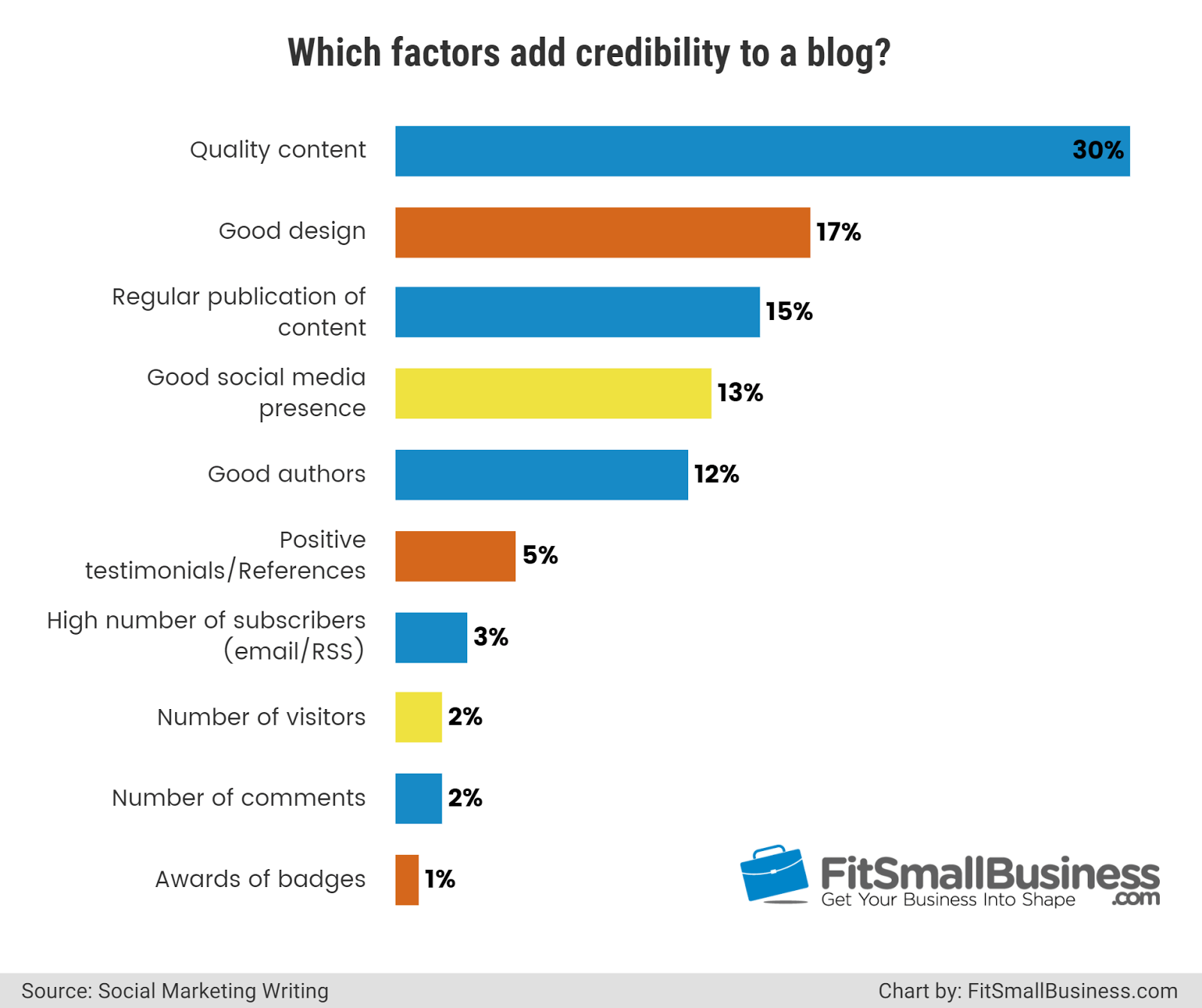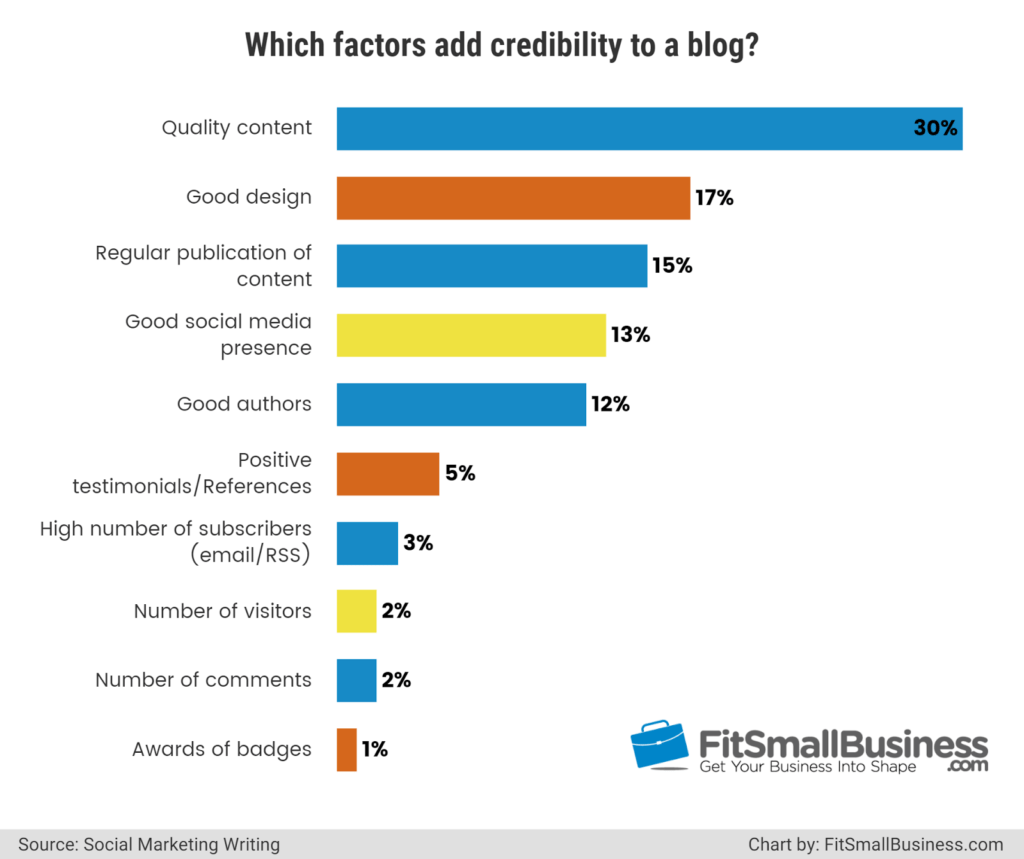 ---
6. What percent of online shoppers made the decision to purchase after reading recommendations from a blog?
Source: Huffington Post 2016
6 out of 10 U.S. online consumers have made a purchase based on recommendations from a blog. [http://www.huffingtonpost.com/jeff-charles/10-important-reasons-entr_b_10964854.html]
---
7. In terms of driving more traffic, what is the ideal number of blog posts that should be published per month?
Companies that published 16+ blog posts per month got almost 3.5 times more traffic than companies that published between 1 – 4 monthly posts.
---
8. How long does it usually take to write an average blog post?
During a 2016 survey of bloggers, it was found that 48.2% spent between 1 – 3 hours on an average blog post.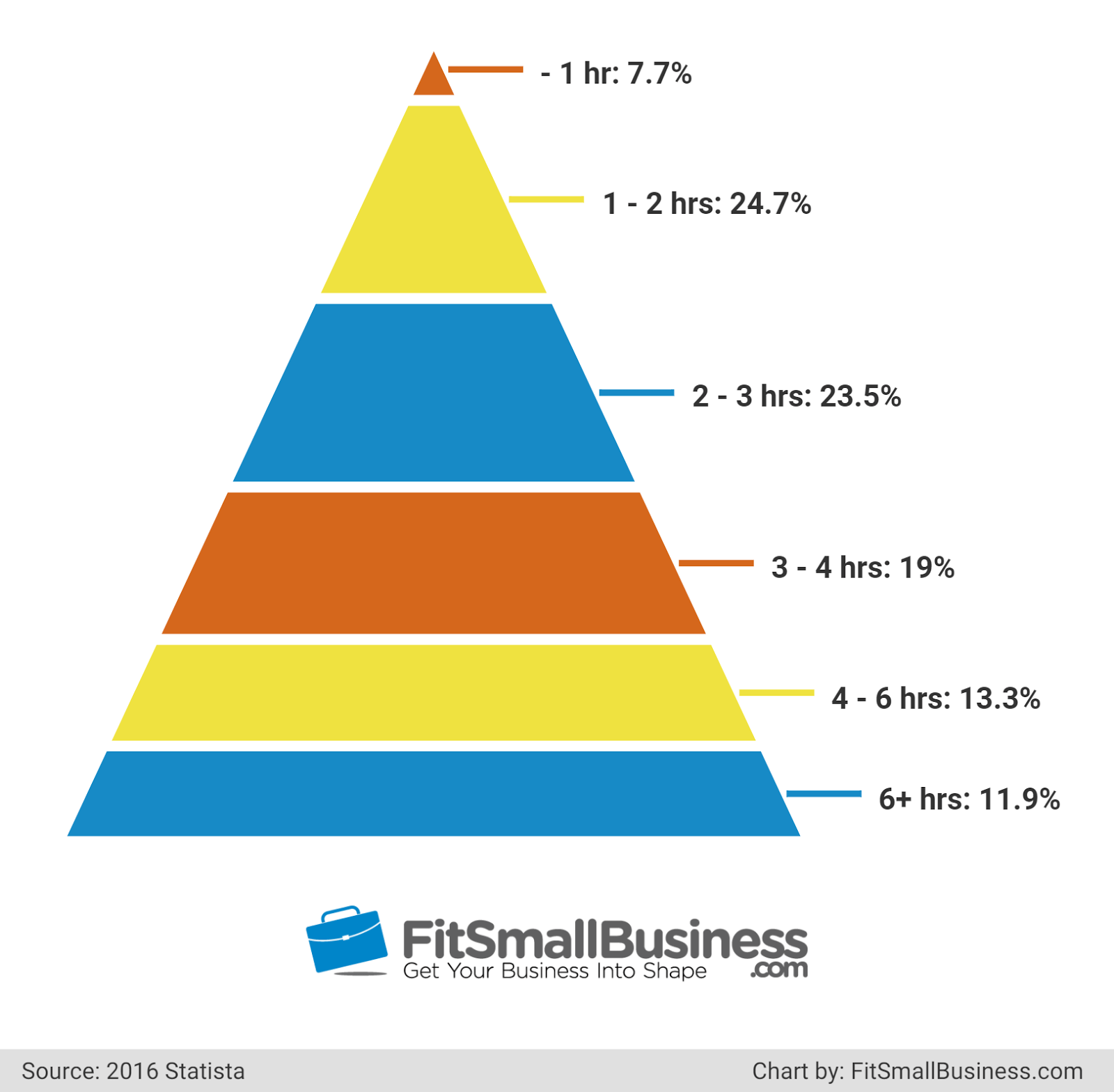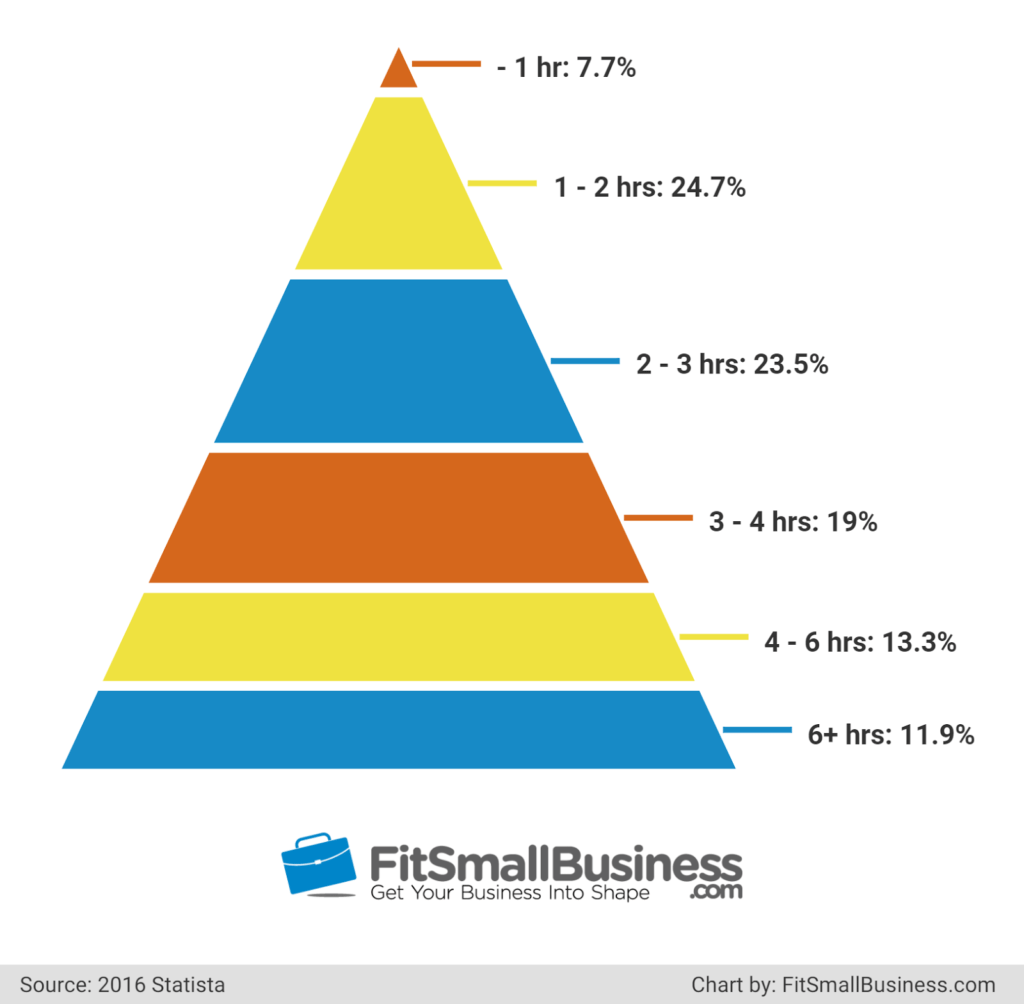 ---
9. Between long-form and short-form content, which one gets the most shares?
Long-form content is the clear winner. Blog posts with 3,000 -10,000 words gets an average of 8,859 shares as opposed to less than the median 5,000 shares for 0 – 1,000 words.
---
10.  Does it take time for a blog site to rank in the top 3 position of Google search results?
Yes, it takes time. 55% of domains that rank in the top 3 are over 10 years old.
---
11. What is the length of a blog post title that attracts the most traffic?
Source: Express Writers 2017
Blog posts with 6 -13 word titles attract the highest and most consistent amount of traffic. https://expresswriters.com/blogging-statistics/]
---
12. Do blog posts drive more traffic over time?
Source: Wordstream 2017
Not all blog posts drive more traffic over time. However, 1 in 10 blog posts are "compounding", which means that organic search steadily increases their traffic over time. Business owners and marketers can take advantage of this statistic by consistently posting quality content. [http://www.wordstream.com/blog/ws/2017/04/17/content-marketing-stats]
---
13.  Do blog posts help in boosting brand awareness?
Source: Social Media Today 2017
Companies who blog get 97% more links to their website in comparison to those who don't blog. More inbound links means higher search engine ranking, leading to increased chances of being found and thus contributing to brand awareness.
---
14.  Do blog posts also help in increasing lead quantity?
Yes, it does as small businesses that blog get 126% more lead growth than those that don't.
---
15.  Is blogging worth the investment?
It is and it could generate positive returns as well. Marketers who prioritize blogging are 13 times more likely to see positive ROI.
---
In Conclusion
Blogging is worth the time and effort. In fact, these business blogging statistics illustrate the magnitude of blogging in contributing to your company's presence online. What are your thoughts about these figures? Share them in the comments section below.